We're coming to the end of our 15 month stay in Las Vegas. Jacob read our lease wrong, so it turns out our move out date is in April, not May, which gives us an even tighter schedule to get through our extensive Las Vegas bucket list. You can check out what there is to do by category or use the map at the bottom to see what's in your area. Click the links to see full posts with more info and photos.
This is an evolving list that continues to change as new things to eat, see, & do pop up in Las Vegas. Don't forget to check the date at the bottom to see when this post was last updated.
THE ULTIMATE LAS VEGAS BUCKET LIST (101 Things to Eat, See, & Do):
TOURIST ATTRACTIONS
⬢ Welcome to Las Vegas Sign (Southeast)
⬢ Bellagio Fountains (the Strip)
⬢ Gondola Ride at The Venetian (the Strip)
⬢ Bellagio Conservatory & Botanical Gardens (the Strip)
⬡ Go up the Eiffel Tower at Paris (the Strip)
⬢ Ice Skating at the Cosmopolitan (the Strip) – winter only
⬡ The Big Apple Coaster & Arcade at New York New York (the Strip)
⬢ Volcano at The Mirage (the Strip)
⬢ Mandalay Bay Beach (the Strip) – need to be a guest here
⬢ High Roller at The Linq (the Strip)
⬢ Make a Sports Bet at Caesars Palace Race and Sports Book (the Strip)
⬢ ESPA at Vdara (the Strip) – Best Spa in Las Vegas
⬢ Hand of Faith at Golden Nugget – Biggest Golden Nugget in Existence (Downtown)
⬢ Take your Million Dollar Photo at Binions (Downtown)
⬢ Fremont Experience (Downtown)
⬢ Zappos Tour (Downtown)
⬢ Pawn Stars Gold and Silver Pawn Shop (Downtown)
ADVENTURE + THRILLS + UNIQUE EXPERIENCES
⬢ Ziplining with Flightlinez Bootleg Canyon (Boulder City)
⬢ Grand Canyon Tour via Helicopter or Bus (Southeast)
⬡ Shark Slide Golden Nugget (Downtown)
⬢ Test Drive a Lamborghini and Ferrari with World Class Driving – renamed to SPEEDVEGAS
⬢ Aerial Silks or Lyra Fitness Classes by Cirque Performers at Shine Alternative (Spring Valley)
⬡ Drive a Bulldozer with Dig This (Westside)
⬢ Shooting Machine Guns at Pro Gun Club (Boulder City)
⬢ ATV Tour with DeTour Vegas (Spring Valley)
SHOWS + VENUES + EVENTS
⬢ Cirque du Soleil Show (the Strip) – O, Ka, Mystere, and Zumanity are our favorites. Just a warning in case you are traveling with family, Zumanity has a lot of raunchy, adult humor. We were unimpressed by Zarkana, and Jacob thought the Beatles Love was nothing special. We do want to see Michael Jackson next!
⬢ Absinthe (the Strip)
⬢ Blue Man Group (the Strip)
⬢ Concert at The Colosseum at Caesars Palace (the Strip)
⬡ Jabbawockeez (the Strip)
⬡ Le Reve at the Wynn (the Strip)
⬡ Zombie Burlesque at Planet Hollywood (the Strip)
⬢ See a Stand Up Comedian (we saw Joel McHale)
⬡ Tournament of Kings at the Excalibur (the Strip)
⬢ Alibi Las Vegas (Downtown) – this isn't like any ordinary dinner theater show, or any show we've seen for that matter. It's an interactive experience that is a cross between a show, scavenger hunt, comedy, and mystery, with food and drinks!
⬢ First Friday Las Vegas Art Walk (Downtown)
⬢ Life is Beautiful Festival (Downtown)
MUSEUMS + GARDENS + ZOOS
⬢ Polaroid Museum and Polaroid Fotobar (the Strip)
⬢ Madame Tussauds Wax Museum at The Venetian (the Strip)
⬢ Flamingo Wildlife Habitat at Flamingo (the Strip)
⬡ Siegfried and Roy's Secret Garden & Dolphin Habitat (the Strip)
⬢ Mob Museum (Downtown)
⬢ Neon Museum / Neon Sign Graveyard (Downtown / North Las Vegas)
⬢ Pinball Hall of Fame / Pinball Museum (University)
⬢ The Aquarium at the Silverton Hotel (Southwest)
⬡ National Atomic Testing Museum (Eastside)
⬢ Lion Habitat Ranch (Henderson)
⬢ Hoover Dam Tour (Boulder City)
⬡ Bonnie Springs Ranch Ghost Town (Blue Diamond)
⬢ Seven Magic Mountains (Sloan)
OUTDOORS & URBAN PARKS
⬢ Hot Springs at Goldstrike Canyon (Boulder City) – one of our favorite hikes in the area
⬡ Ski or Hike at Mount Charleston
⬢ Springs Preserve Museum and Botanical Gardens (Westside)
⬢ Valley of Fire State Park (Overton)
⬡ Boating in Lake Mead
FOOD + DRINKS + NIGHTLIFE
⬢ Afternoon Tea at Ri Ra at Mandalay Bay, Veranda at Four Seasons, or Cha Garden at Lucky Garden Casino (the Strip)
⬢ 24 Hour Sprinkles Cupcake ATM (the Strip)
⬡ Clubbing (the Strip) – Nightlife at Hakkasan, Marquee, XS or Day Clubbing at Marquee, Encore, Wet Republic
⬢ Lawn Games at Gold Spike (Downtown)
⬢ The Laundry Room (Downtown) – Speakeasy at Commonwealth
⬢ Banger Brewing (Downtown) – Go for the Brewery Tour or Bingo Night
⬢ Shake Shack at NYNY or In-n-Out Burger (Las Vegas is the only city that has both!)
⬢ Bacchanal Buffet at Caesars Palace (the Strip)
⬢ Wicked Spoon Buffet (the Strip)
⬢ Buffet of Buffets (the Strip) – the ultimate gluttonous experience. Paris and Rio are the better ones.
⬡ Rose. Rabbit. Lie – A Dinner Theater Experience
⬡ Joel Robuchon at MGM Grand (the Strip)
⬢ L'Atelier de Joel Robuchon at MGM Grand (the Strip)
⬡ Restaurant Guy Savoy in Caesar's Palace (the Strip)
⬢ Bouchon Bakery at the Venetian (the Strip)
⬡ Picasso at Bellagio (the Strip)
⬡ Le Cirque at Bellagio (the Strip)
⬢ Gordon Ramsay BURGR (the Strip)
⬡ The Steak House at Circus Circus (the Strip)
⬡ Holesteins Milkshakes at the Cosmpolitan (the Strip) – recommendation from our reader, Heather.
⬢ Hash House a Go Go (the Strip, Westside, Downtown, Henderson) – we're not sure why people love this place, but they do. I guess they do have huge portions.
⬢ Giada Restaurant in the Cromwell (the Strip) – it was okay, but we really wanted to try her restaurant because we love her show and cookbook.
⬢ Poke Express (North Las Vegas) – my fave poke place. It's so good and so cheap! They used to be located inside Island Sushi but have moved out on their own!
⬢ Raku (Chinatown)
⬢ Sweets Raku (Chinatown)
⬢ Ichiza (Chinatown) – love their Honey Toast and Japanese Tapas ⬢ Oyster Bar at Palace Station
⬢ Hot and Juicy (Chinatown, the Strip, Southeast) – not as good as N'awlins but better than most on the west coast.
⬢ Lotus of Siam (Eastside / Downtown) – Some articles have said they have best Thai food in the U.S. I personally think LA's Thai town had much better Thai food, but I hate to admit that this is the best Thai food in Vegas. Make reservations because it gets crowded and don't expect good service. They know they're doing well and don't care. I'm not just talking about the typical bad Asian service. It was bad.
⬢ Carson's Kitchen (Downtown) – our favorite new restaurant in DTLV
⬢ Park on Fremont (Downtown) – still drooling over their Philly Mac & Cheese Steak
⬢ Heart Attack Grill (Downtown) – Diners wear hospital gowns, while nurses and doctors take orders of single, double, triple, quadruple bypass burgers. If you're over 350 pounds you get to eat for free. You go for the experience, not so much for good eats. The food was pretty gross, but not as gross as I expected.
⬢ Tonkatsu Kiyoshi (Southwest)
⬢ Island Flavor (Southwest) – loved their furikake chicken
⬢ Bachi Burger (Southeast)
⬢ Aloha Kitchen (University, Southeast, Sunrise, Westside, Henderson) – always order the Adobo fried rice omelet. It's so good! Everything else is just okay.
Taken off the list:
Ronald's Donuts – I think we can all agree that these may be the best vegan donuts, but they aren't very good for the rest of us.
Jersey Boys – so sad to hear that this show came to an end. It was one of our favorites.
Serendipity – closed down.
Joseph James Brewery Tour – no longer have a taproom or offer tours (check if they reopen here)
Roos-n-More Zoo (Moapa) – was our favorite thing to do in Vegas and it's currently closed.
WANT TO STAY IN VEGAS? Click Here For Best Prices and Hotel Reviews
Click here to find a RENTAL CAR
Woohoo! I think that's about it. I have a feeling we may need to take a few trips back out to Vegas to complete them all, but I'm happy with how much we've accomplished so far!
We also wrote a post for Buzzfeed on 17 Things You Didn't Know You Could Do in Las Vegas.
Anything I'm missing that you feel belongs here?
What would be at the top of your Ultimate Las Vegas Bucket List?
101 THINGS TO DO IN LAS VEGAS MAP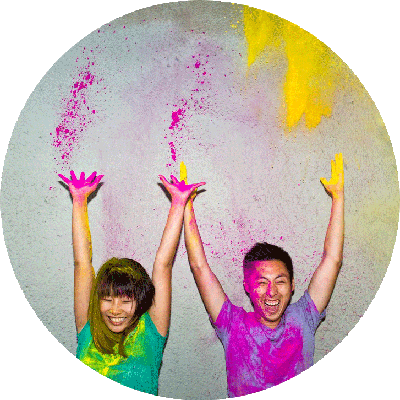 ESTHER + JACOB
Esther and Jacob are the founders of Local Adventurer, which is one of the top 50 travel blogs in the world. They believe that adventure can be found both near and far and hope to inspire others to explore locally. They move to a new city every year and currently live in Portland, Oregon.
Updated: June 20, 2017