Visiting Las Vegas this November? These are the November Las Vegas shows and events you need to know about.
Now that it's November in Vegas, we can get outside to hike or climb during the day and then get cozy up inside during the evenings. It's also a great time to fire up your hot tub. We don't get much fall foliage, but you can find pockets of trees starting to turn, especially later in the month.
Below, we've listed out all the November-only events by category (or ones that are limited to a few months). If you want to check out what is available year-round, check out our ultimate Vegas bucket list, bucket list experiences, top Las Vegas shows, and outdoor activities.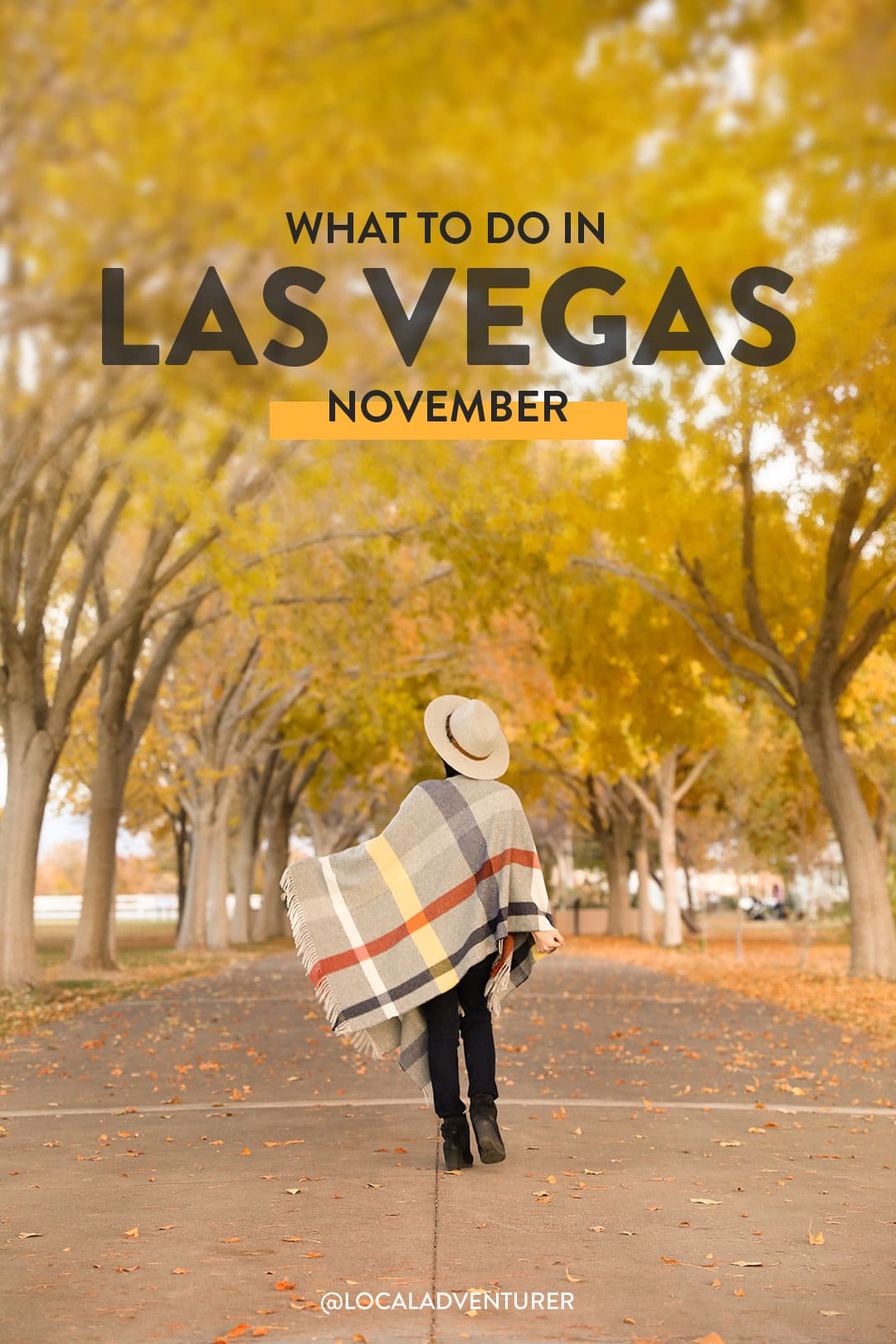 This post may contain affiliate links, where we receive a small commission on sales of the products that are linked at no additional cost to you. All opinions are always our own. Read our full disclosure for more info. Thank you for supporting the brands that make Local Adventurer possible.
Last Updated: November 2, 2023
Weather in Las Vegas in November
Average Temp in Las Vegas in August: high of 70° F, low of 46° F
Rainfall: 0.4 inches
Humidity: 37%
We love the November weather in Las Vegas. It's cold in the morning and evenings, but during the day, it's warm enough to be outside basking in the sun.
If you visit, layers are a must since temperatures drop at night. See what to pack below.
Overall, it's a quiet month for visitors in November, so you can find some hotel deals. As you get closer to Thanksgiving, prices will increase.
VEGAS IN Jan | Feb | Mar | Apr | May | Jun | Jul | Aug | Sep | Oct | Nov | Dec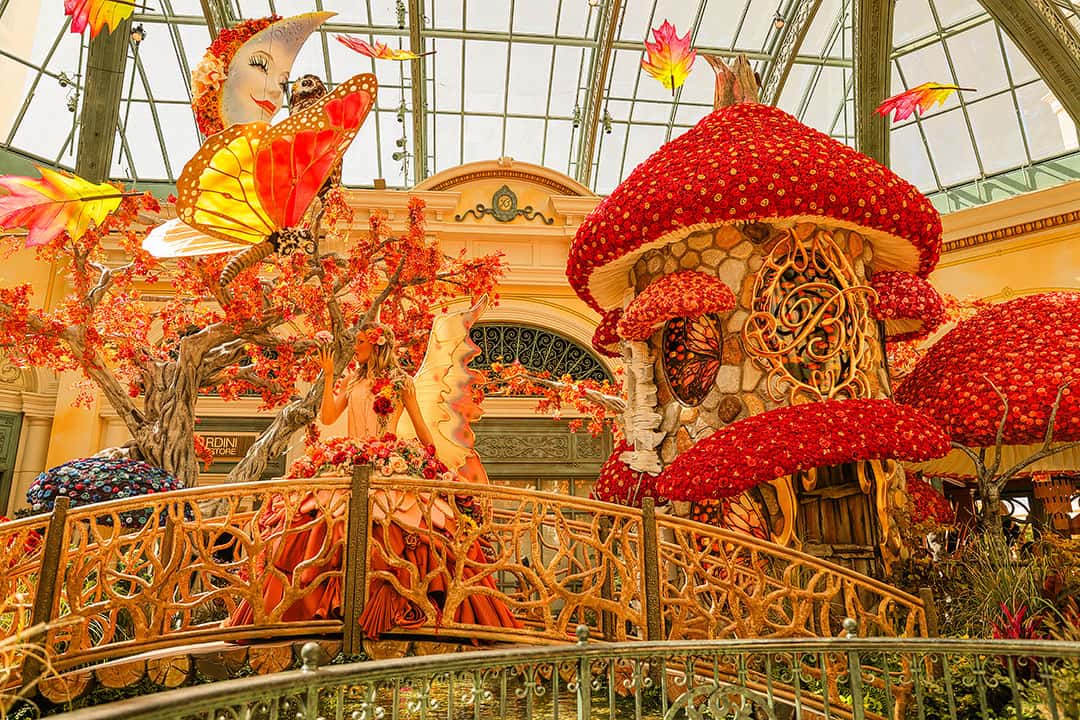 Top 10 Things to Do in November in Las Vegas
These are our top 10 recommendations this month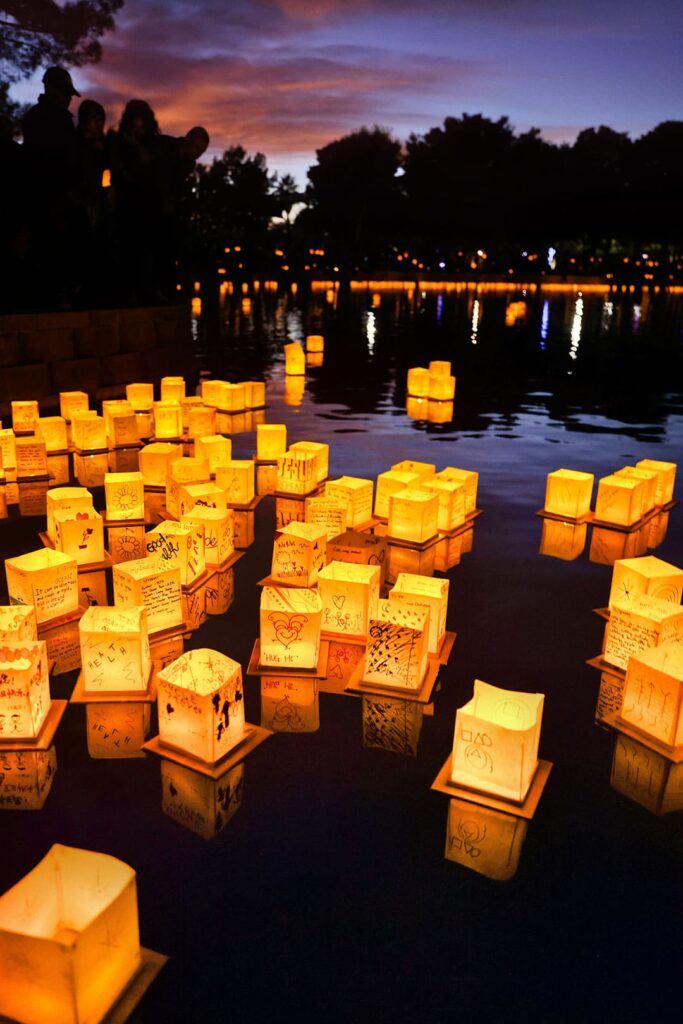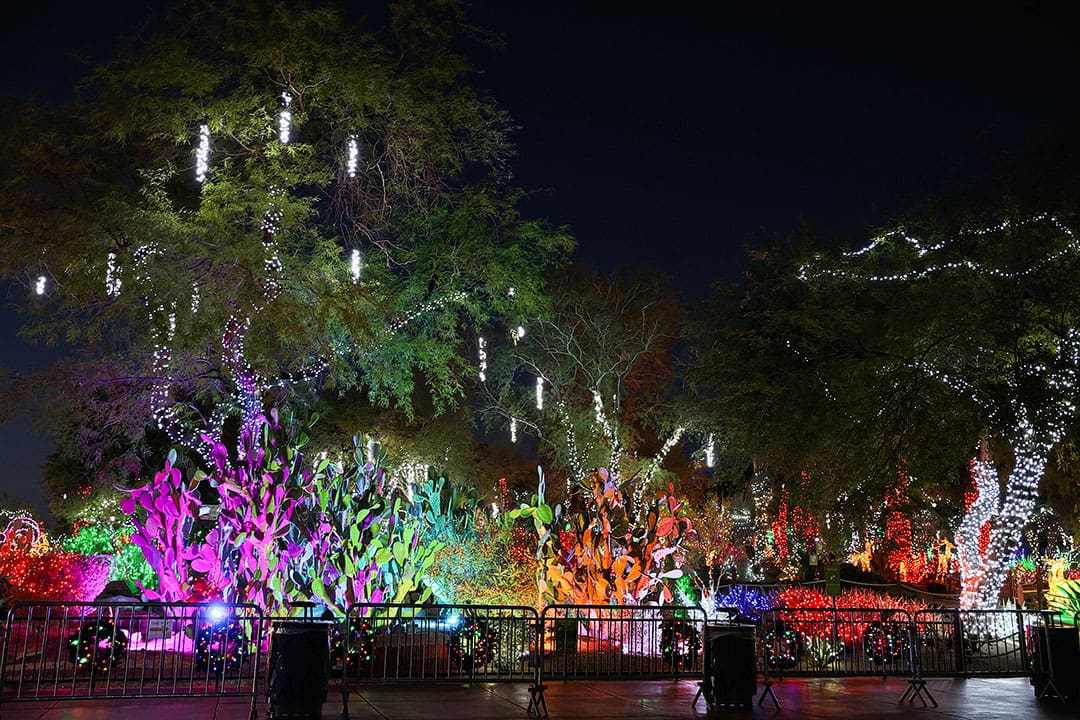 Las Vegas Shows November 2023
More: 9 Las Vegas Shows You Can't Miss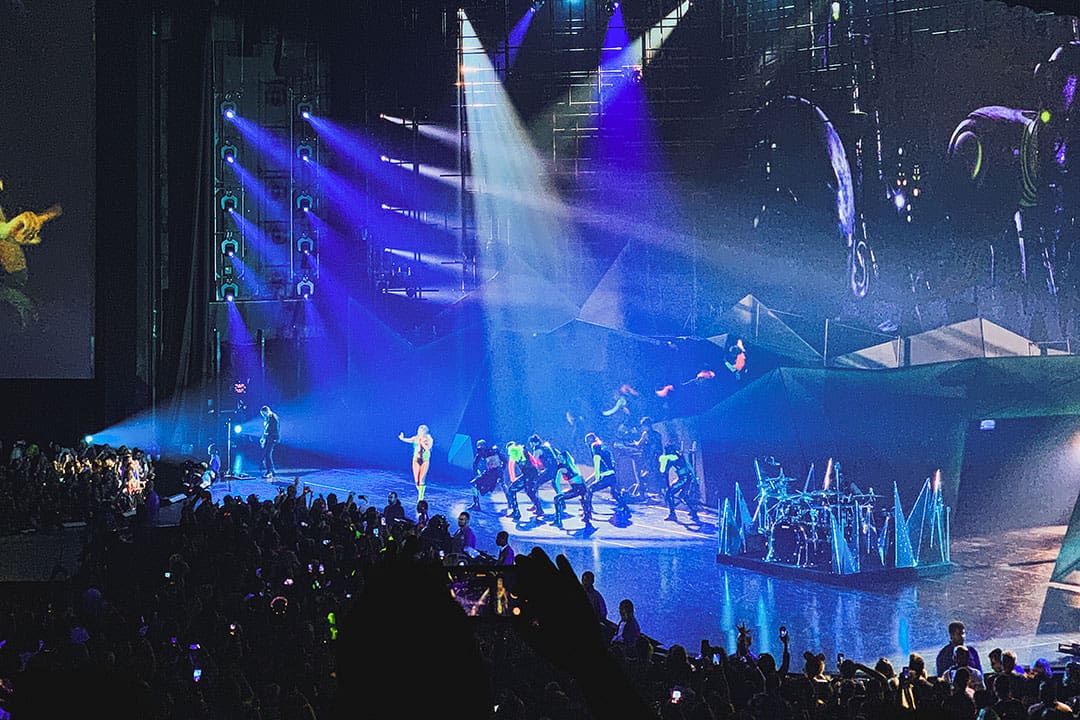 Comed
y & More
More: 101 Things to Do in Las Vegas Bucket List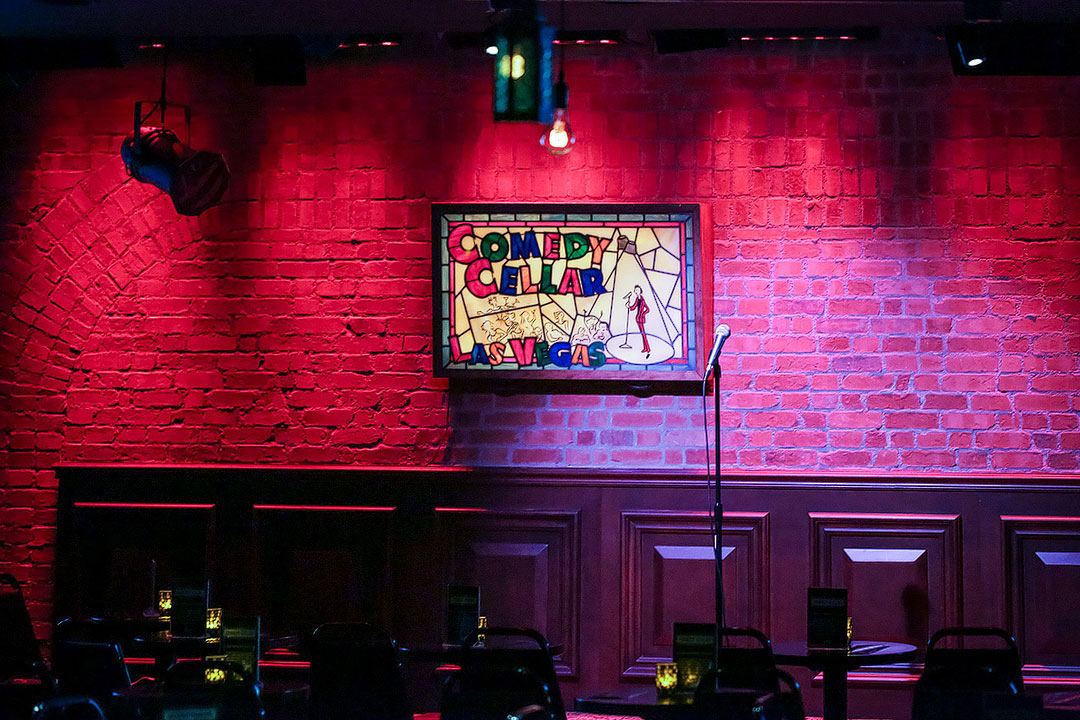 Conventions + Events in Las Vegas in November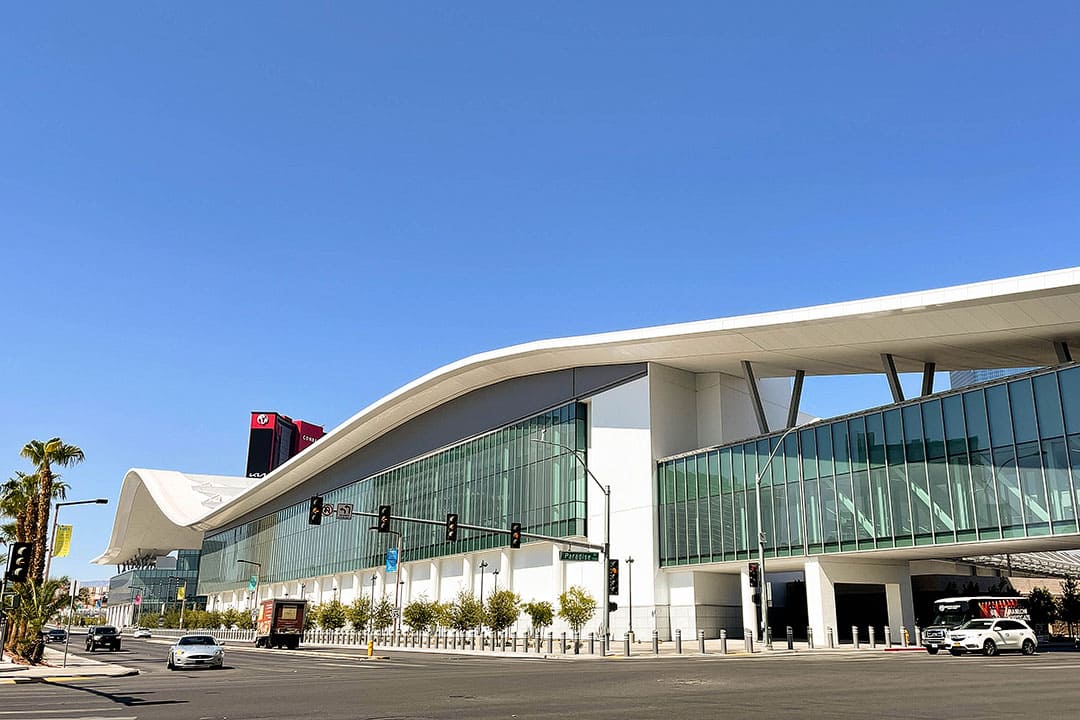 Thanksgiving Dinner Events in Las Vegas
What to Eat in Las Vegas in November
Whether you're looking for fruits and vegetables at the farmer's market or want to eat farm-to-table, this is what you will find in season in Las Vegas (zone 9a).
Fruits in season – cantaloupe, melons, pomegranates, rhubarb, watermelon.
Vegetables in season – beets, broccoli, brussels sprouts, carrots, cauliflower, eggplant, green beans, green onions, hot peppers, kale, leeks, lettuce, okra, onions, parsnips, peas, potatoes, pumpkins, radish, salad greens, spinach, sunchokes, sweet peppers, sweet potato, swiss chard, tomatillos, tomatoes, turnips, winter squash, zucchini.
More: 49 Best Places to Eat in Las Vegas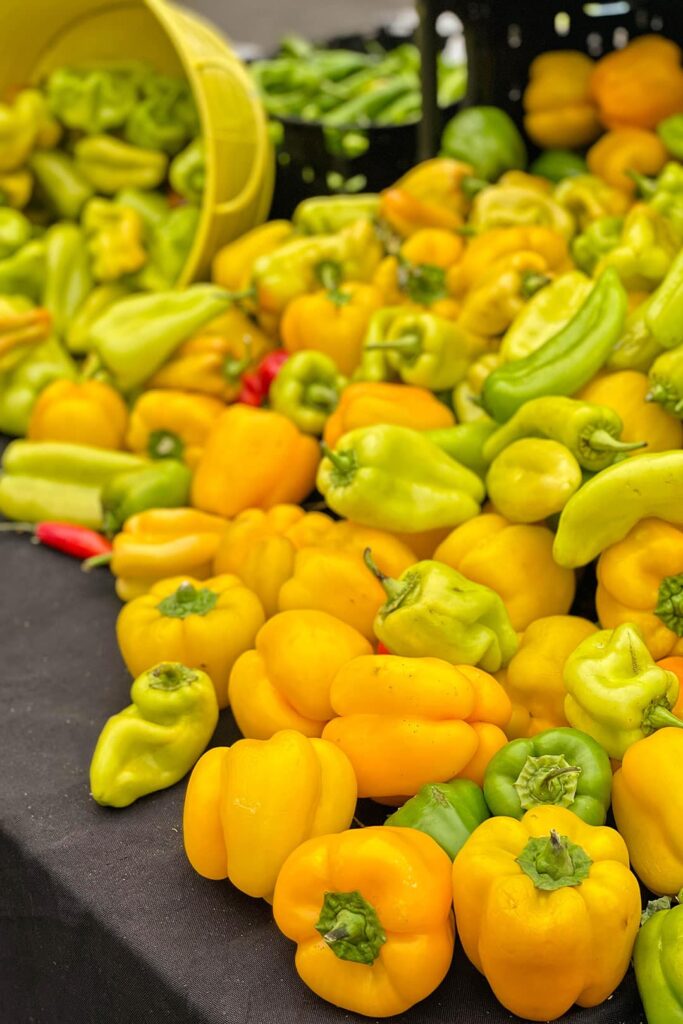 The Best Farm-to-Table Restaurants in Las Vegas
Here are some of the best farm-to-table restaurants in Las Vegas to check out:
Tips for Visiting Las Vegas in November
Want to avoid crowds? Try to avoid weekends and holidays.
Book early! Popular shows and events will sell out quickly. Buy tickets as soon as you know you want to go.
Save money if you visit multiple attractions with the All-Inclusive or Explorer Pass.
Know before you go. Some shows have restrictions on what you can bring into the show. Read all the fine print.
Pack layers so you adjust to temperatures as needed.
Sunscreen is vital if you're outside. There isn't much shade.
Arrive to the venue early. It takes longer than you think to get from one spot on the strip to another. Give yourself plenty of time to find the venue.
Visiting on a budget? These are the top 25 free things to do in Las Vegas.
Read all the fine print before you go. Some shows have limitations on what you can bring (for instance, no large bags).
Stay on the Strip if you want a quintessential touristy Vegas experience. Here are the top things to do on the Las Vegas Strip.
Stay in Downtown Vegas if you want to hang out with locals in East Fremont. Here are the top things to do in Downtown Las Vegas (DTLV)
Mob Museum (November 15) – Nevada residents get free admission on Kefauver Day.
What to Wear in Vegas in November
It can still be nice during the day (average of high 60s °F) but colder at night (mid-40s °F).
Bring layers – layers are essential for visiting Las Vegas. Temperatures drop significantly when the sun goes down. These are our favorite travel jackets.
Dressy clothes – pack them for clubbing or eating at nicer restaurants. You will see a mix of tourists in casinos dressed up and down.
Comfortable Shoes – If you're going out at night, you'll probably bring heels or dress shoes, but make sure you bring comfortable travel shoes, too. The casinos are massive, and you walk a lot from place to place.
Want to know what to wear to the airport? These are our ideal airport outfits and in-flight essentials.
Best Places to Stay in Las Vegas
Is November the Best Time to Visit Las Vegas?
If you're mostly going to be indoors on the Strip, visit any time of the year since the temperature won't matter.
For outdoor activities like hiking and climbing, you should visit between November and March. But if you're here for the pool parties and lake life, this is the time!
In our opinion, we like leaving Vegas during July and August, but you do you!
VEGAS IN Jan | Feb | Mar | Apr | May | Jun | Jul | Aug | Sep | Oct | Nov | Dec
Do any of these things to do in Vegas in November interest you? Let us know if we missed anything! If you're holding an event and would like to be added, please email us at hello [at] localadventurer.com.
Did you enjoy this post? Pin it for later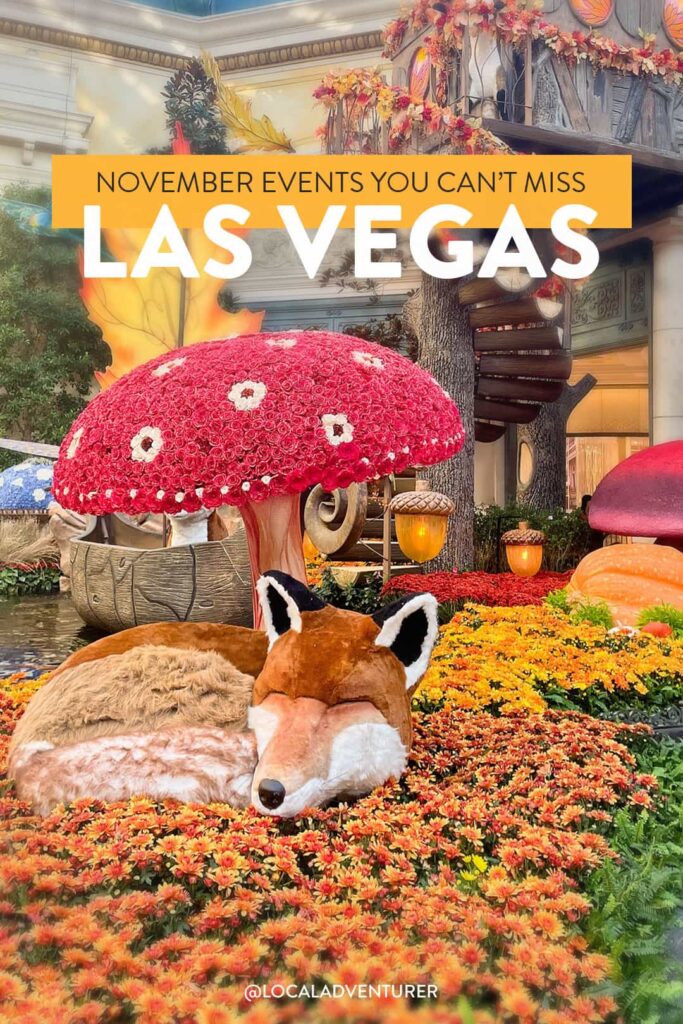 SEE MORE LAS VEGAS GUIDES
⟡⟡⟡⟡⟡
"Discovery consists not of seeking new lands but in seeing with new eyes" – M. Proust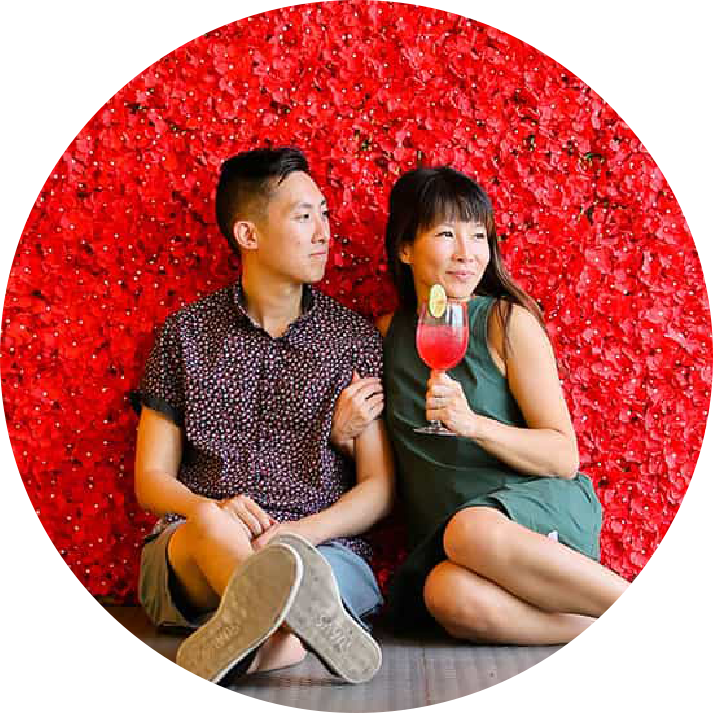 Esther + Jacob
Esther and Jacob are the founders of Local Adventurer, one of the top 5 travel blogs in the US. They believe that adventure can be found near and far and hope to inspire others to explore locally. They explore a new city in depth every year and currently base themselves in Las Vegas.
Follow on Instagram (E + J), YouTube, TikTok, and Pinterest.