We're always trying to find new local adventures to do in town, whether it's off the beaten path or pretending like we're tourists for the day. Since I have never been to the AdventureDome at Circus Circus and Jacob hasn't since he was a kid, we decided to check it out.
We were also there celebrating National Roller Coaster day this year! It's kind of insane how many rides they can pack into that space.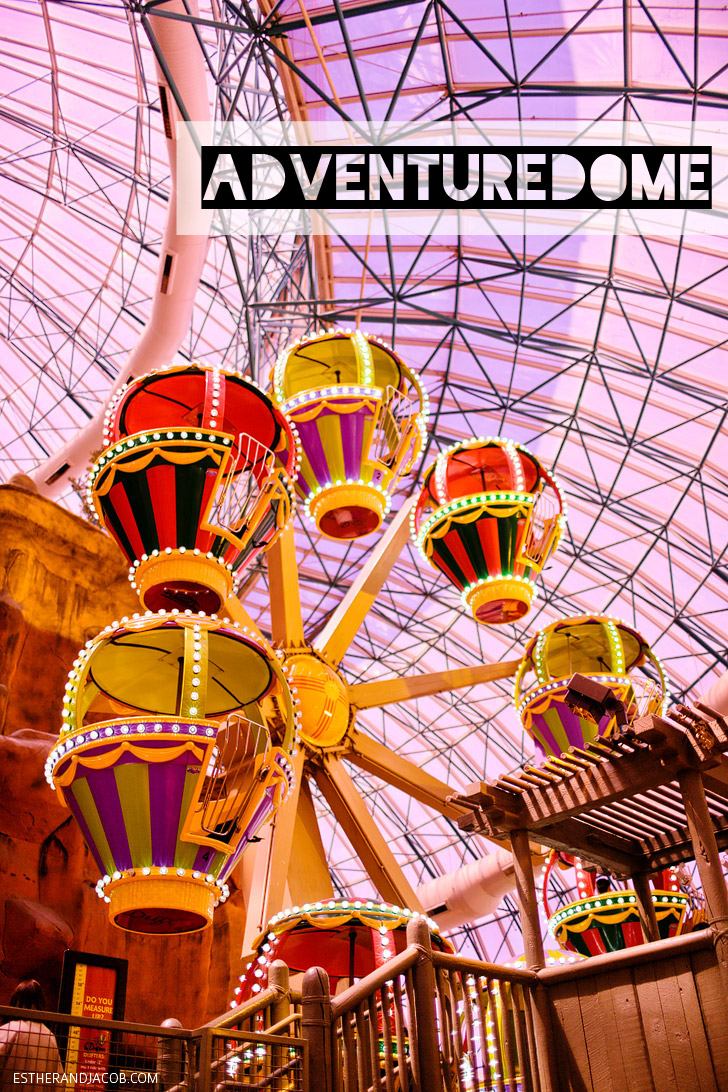 This post may contain affiliate links, where we receive a small commission on sales of the products that are linked at no additional cost to you. All opinions are always our own. Read our full disclosure for more info. Thank you for supporting the brands that make Local Adventurer possible.
Last Updated: August 25, 2020
Circus Circus Adventuredome Las Vegas
Even if you're not into rides, it's fun to walk around and take photos since it's so colorful inside.
FEATURED ATTRACTIONS:
Bank Heist Laser Challenge: Crack the Code
Bank Heist Laser Challenge: Escape the Vault
Xtreme Zone – rock climbing and bungee jumping
Pirates Bounty – 18 holes of miniature golf
Arcade + Classic Arcade
Midway Games – carnival games
Free Clown Shows (daily at 12, 1, 3, and 4 pm). Additional shows Friday & Saturday at 6, 7, 8, 9, and 10 pm.
Highway 66 – mini-bowling
COASTER RIDES:
Canyon Blaster – must be at least 48 inches tall to ride
El Loco- must be at least 48 inches tall to ride
LARGE RIDES:
Canyon Cars – bumper cars
Sand Pirates – swinging pirate ship
PREMIUM RIDES:
Disk'O – spinning and rocking ride
Inverter 
Sling Shot
Chaos
Lazer Blast – laser tag
FX Theater 4D Features: Ice Age 4-D and SpongeBob SquarePants 4-D
Extreme Ride Theater: Angry Birds the Ride
FAMILY RIDES:
B.C. Bus
Drifters
Circus Carousel
Road Runner
JUNIOR RIDES:
Frog Hopper
Miner Mike
Thunderbirds
AdventureDome Address and Info
AdventureDome Theme Park at Circus Circus
2880 S Las Vegas Blvd
Las Vegas NV 89109
702-794-3939
Circus Circus AdventureDome Hours
Hours vary daily. They open at 10am and close between 6-9pm during the school year and 9-midnight during the summer. Check their site for updated hours.
Check out the AdventureDome Map and layout of all the rides here.
AdventureDome Tickets: If you plan on making the most of your time and going on a bunch of rides, go ahead and buy the All Day Ride Pass (ADRP). Buying tickets to each individual ride will add up quickly!
Prices: $39.95 All day adult pass, 19.95 Junior's pass. See a breakdown of individual ride costs here.
The ADRP doesn't include all attractions. There are still some premium attractions like the Batman Laser Challenge and Rock Climbing that you'll have to pay for if you're interested.
If you have a Nevada ID, you can get $2 off the ADRP.
Certain rides will not let you carry on loose items or backpacks. Leave them in your car or you can rent a one-time use locker for $1.
If you're looking for the rollercoasters, look for the upstairs area where you can access both!
Book your tickets here.
What is the last roller coaster you've been on?
Did you enjoy this post? Pin it for later
"Discovery consists not of seeking new lands but in seeing with new eyes" – M. Proust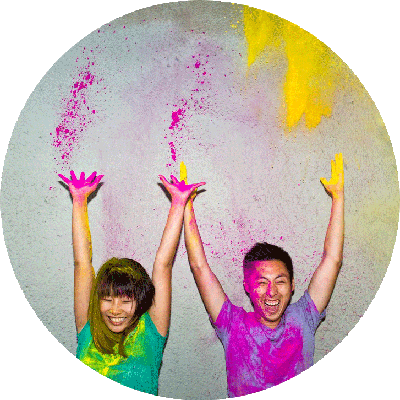 Esther and Jacob are the founders of Local Adventurer, which is one of the top 5 travel blogs in the US. They believe that adventure can be found both near and far and hope to inspire others to explore locally. They explore a new city in depth every year and currently base themselves in Las Vegas.