Visiting in March? These are the Las Vegas March events and shows you should know about.
March is a great time to visit our city as far as the weather goes. You'll find us spending as much time outside as possible, anxious that summer is coming too soon. If you want to avoid the crowds, know there will be Spring Breakers and sports fans during March Madness (the first weekend is usually the busiest). It's going to be wild.
To help you plan your time here, we put together a monthly guide of all the happenings and organized them by date and category.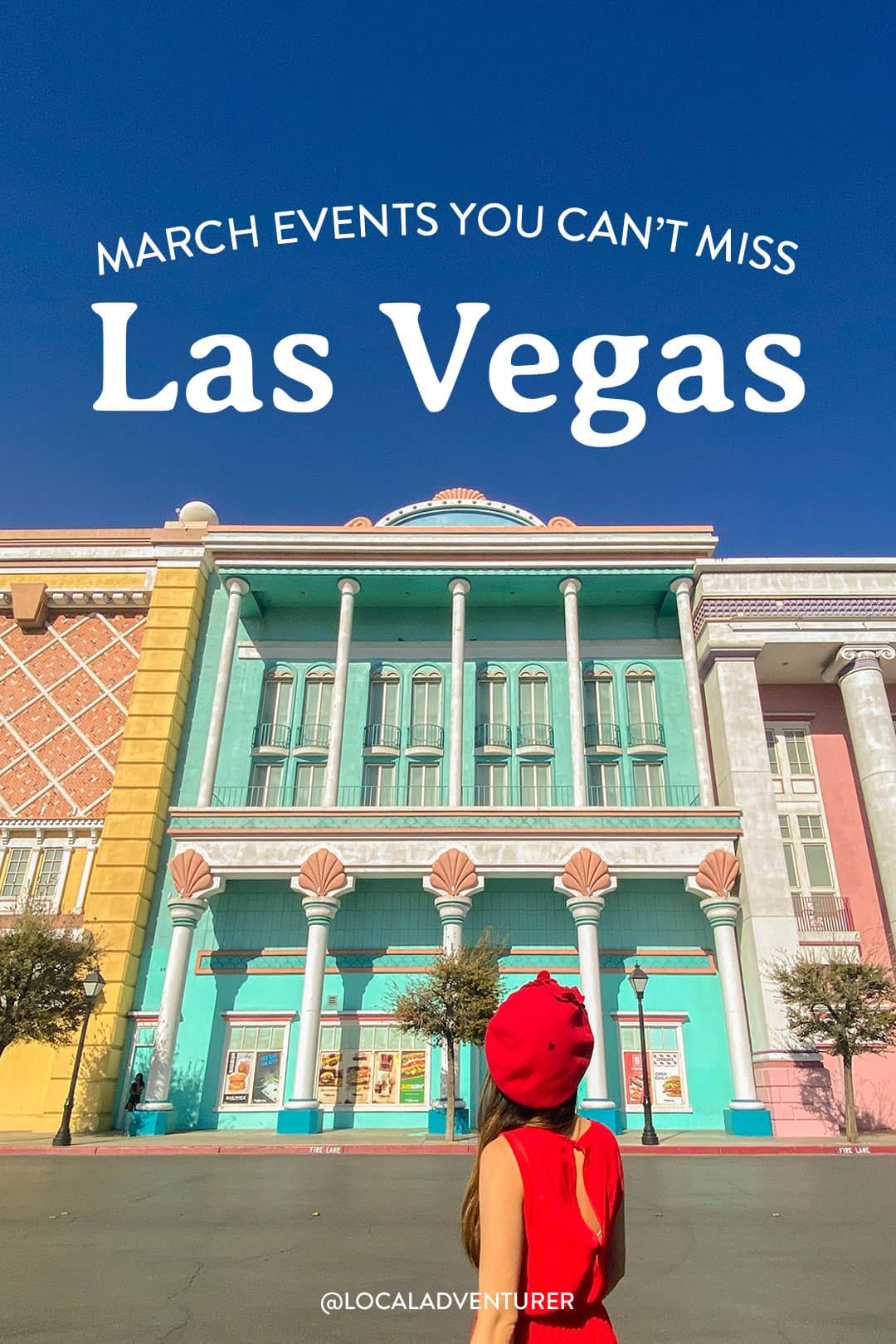 This post may contain affiliate links, where we receive a small commission on sales of the products that are linked at no additional cost to you. All opinions are always our own. Read our full disclosure for more info. Thank you for supporting the brands that make Local Adventurer possible.
Last Updated: September 17, 2023
VEGAS IN Jan | Feb | Mar | Apr | May | Jun | Jul | Aug | Sep | Oct | Nov | Dec
These are all March-only events or limited to a few months. If you want to see activities available year-round, check out our ultimate Vegas bucket list of 101 things to do, bucket-list-worthy experiences, top Las Vegas shows, and indoor activities.
Weather in Las Vegas in March
Average Temp in Las Vegas in March: high of 72° F, low of 39° F
Rainfall: 0.4 inches
Humidity: 33%
In March, it's warm during the day (70s deg F) when the sun is out but gets a little chilly at night. It has been a mild winter, though, so I'm wondering if it will be extra hot in March.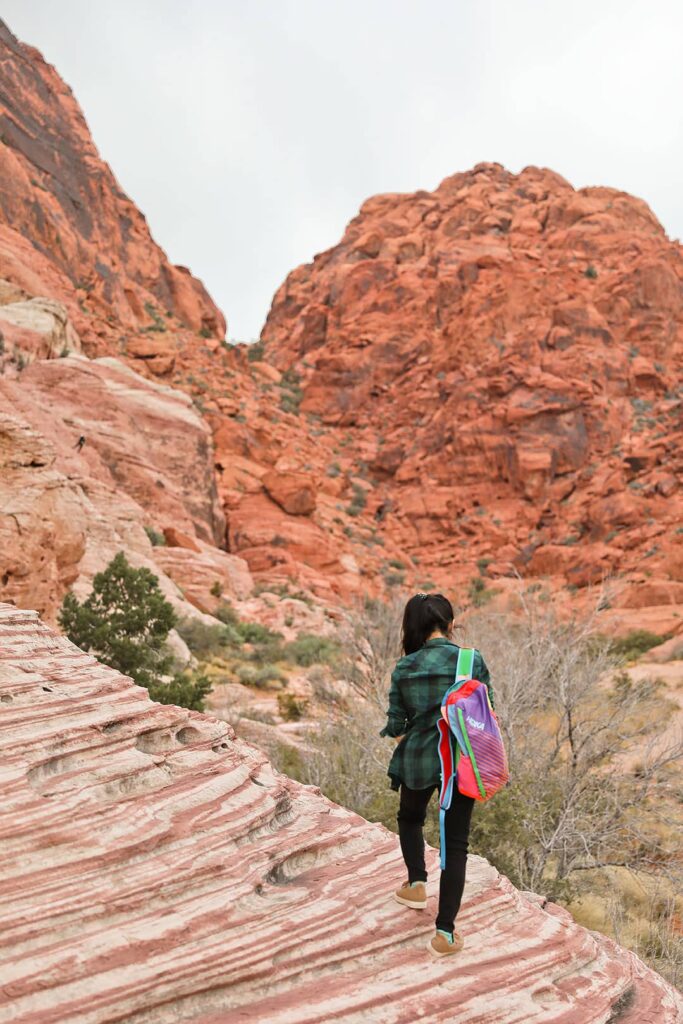 March 11 to May 20, 2023
The 2023 Spring display is called Garden of Love. It features over 11 thousand plants and flowers and creates a beutiful springtime setting. The centerpiece is a Tunnel of Love made up of massive hearts and measures 20 feet tall and 20 feet across at the widest points.
See More: Your Complete Guide on Bellagio Botanical Gardens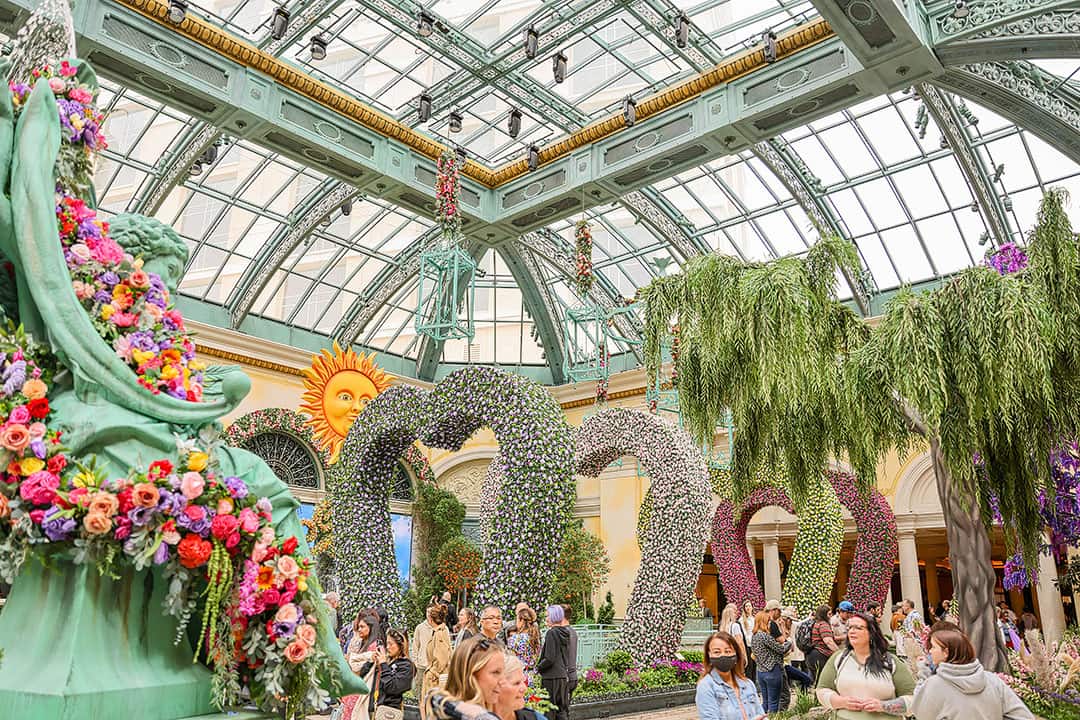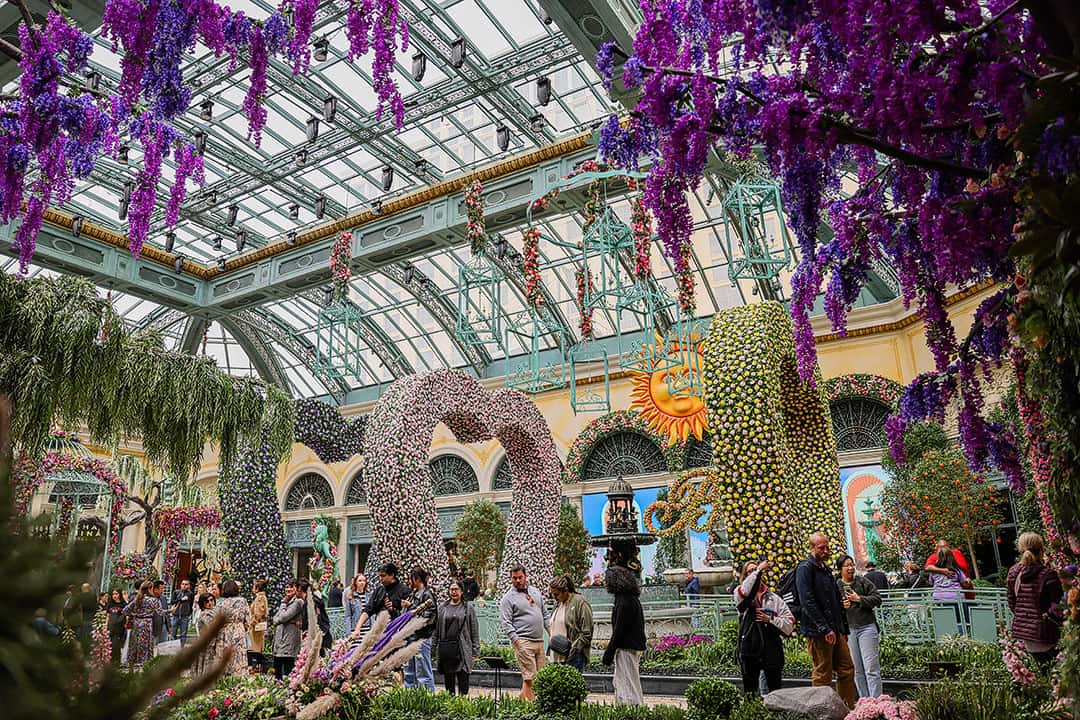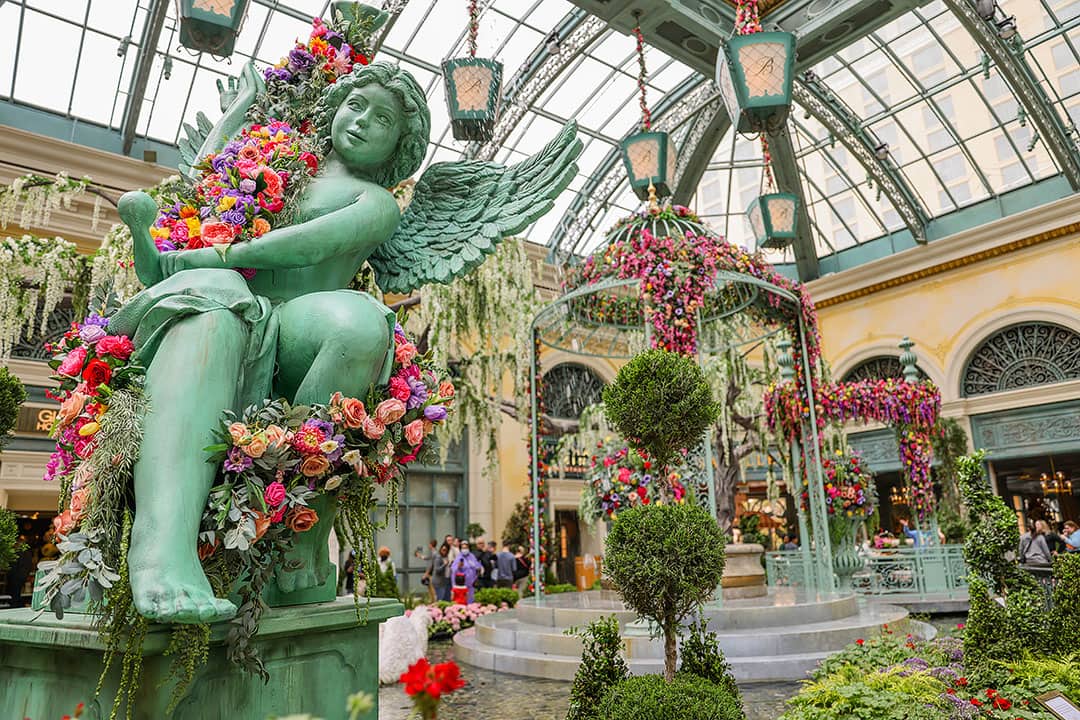 Top 5 Things to Do in March in Las Vegas
Our top 5 we recommend this month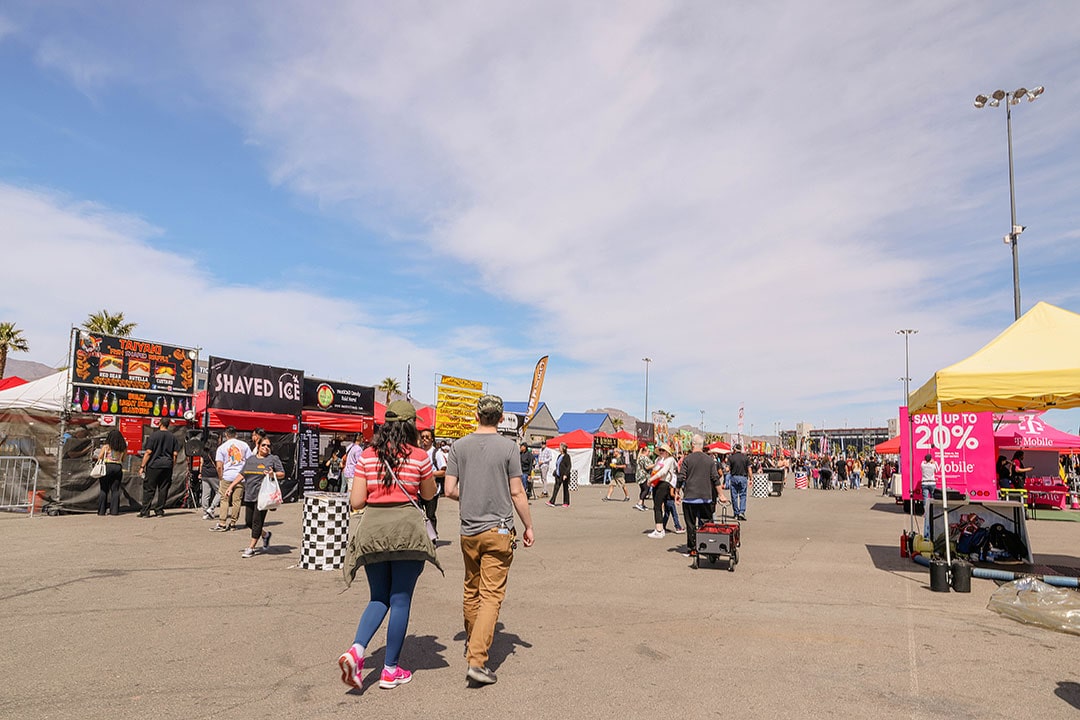 March Las Vegas Shows and Concert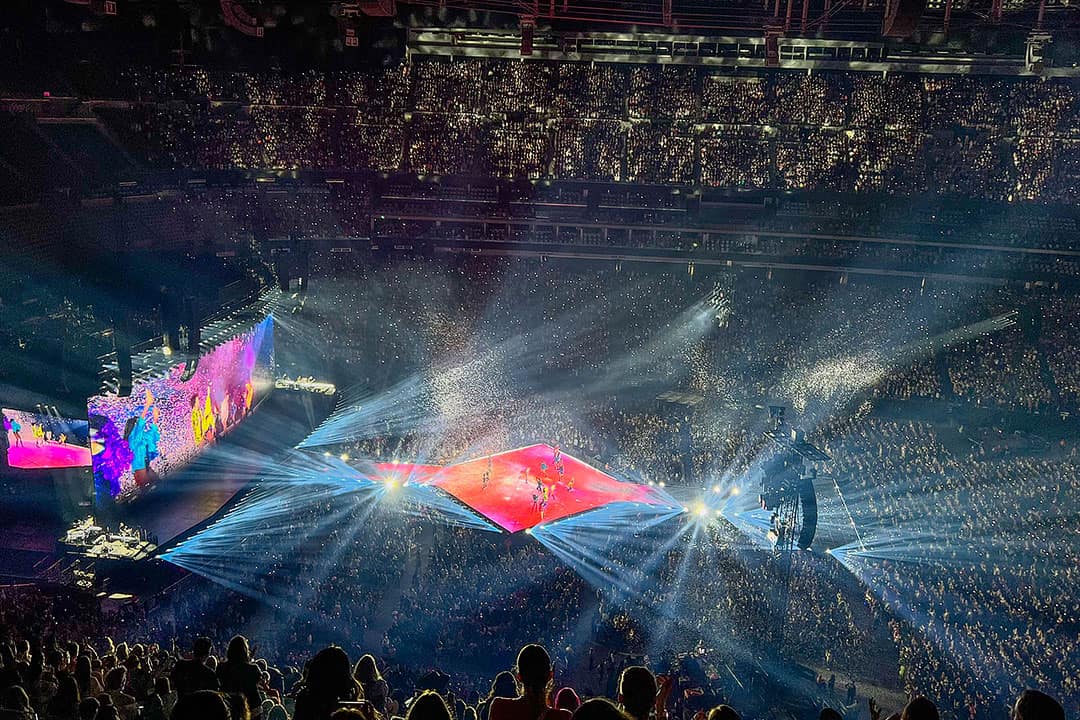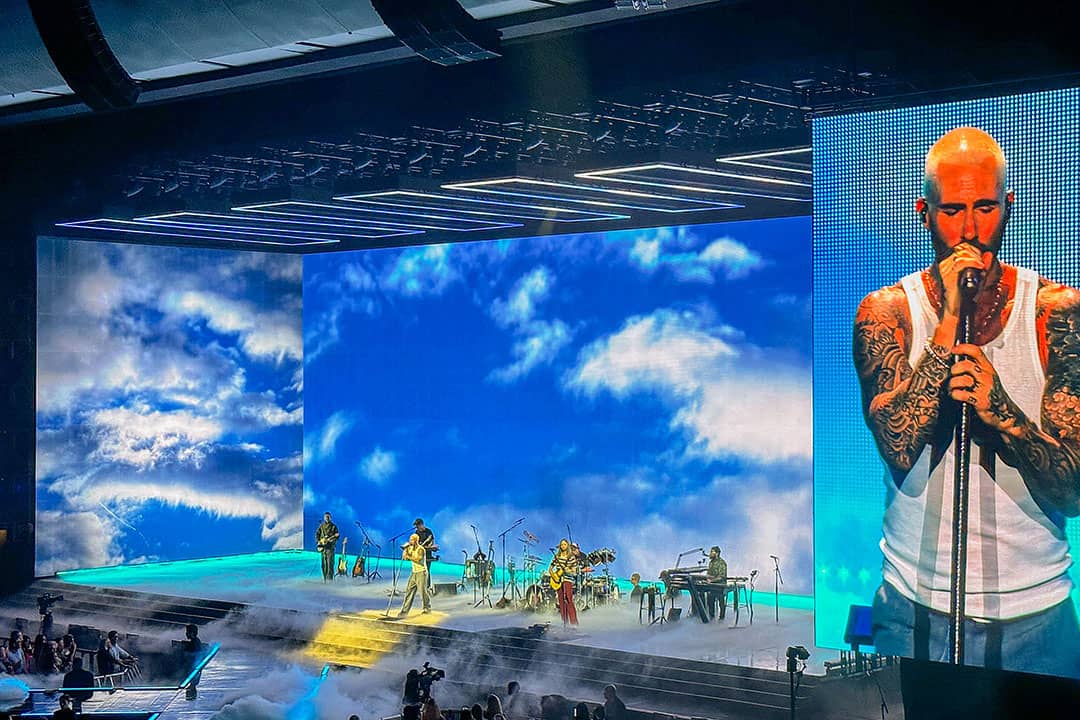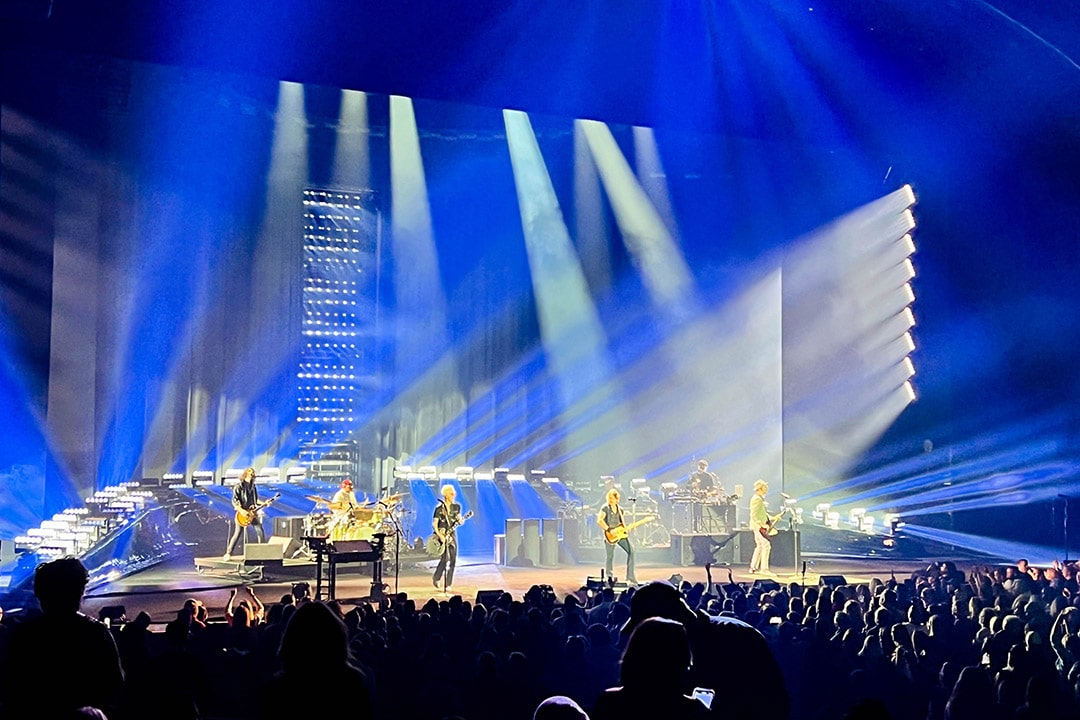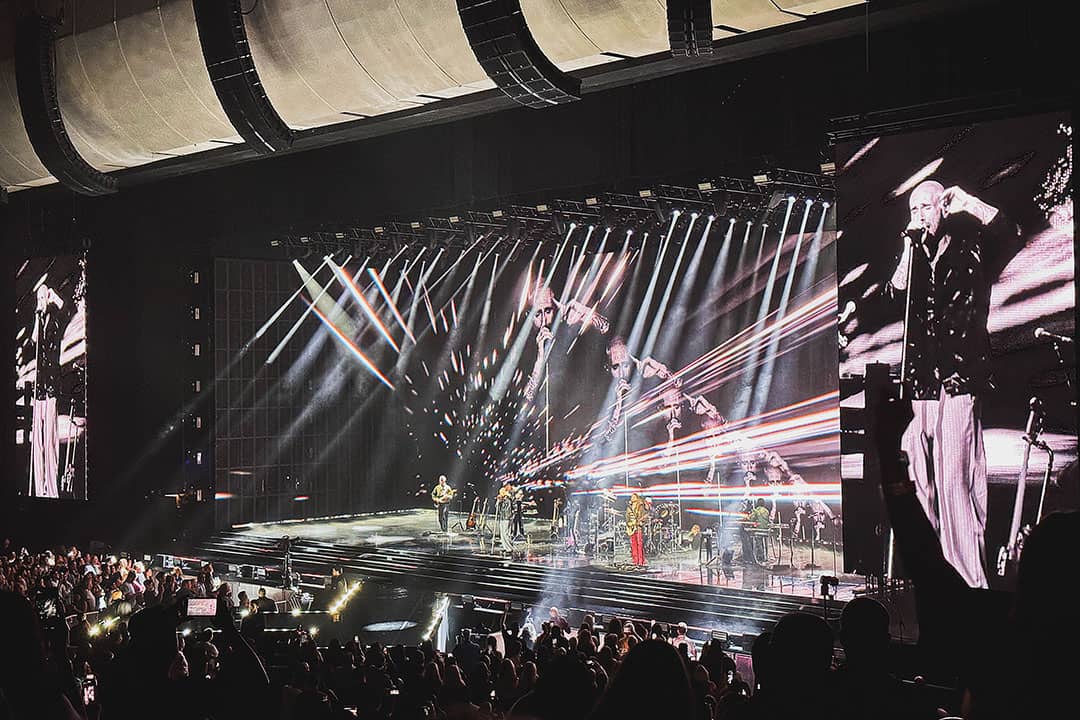 Comedy
More: 101 Things to Do in Las Vegas Bucket List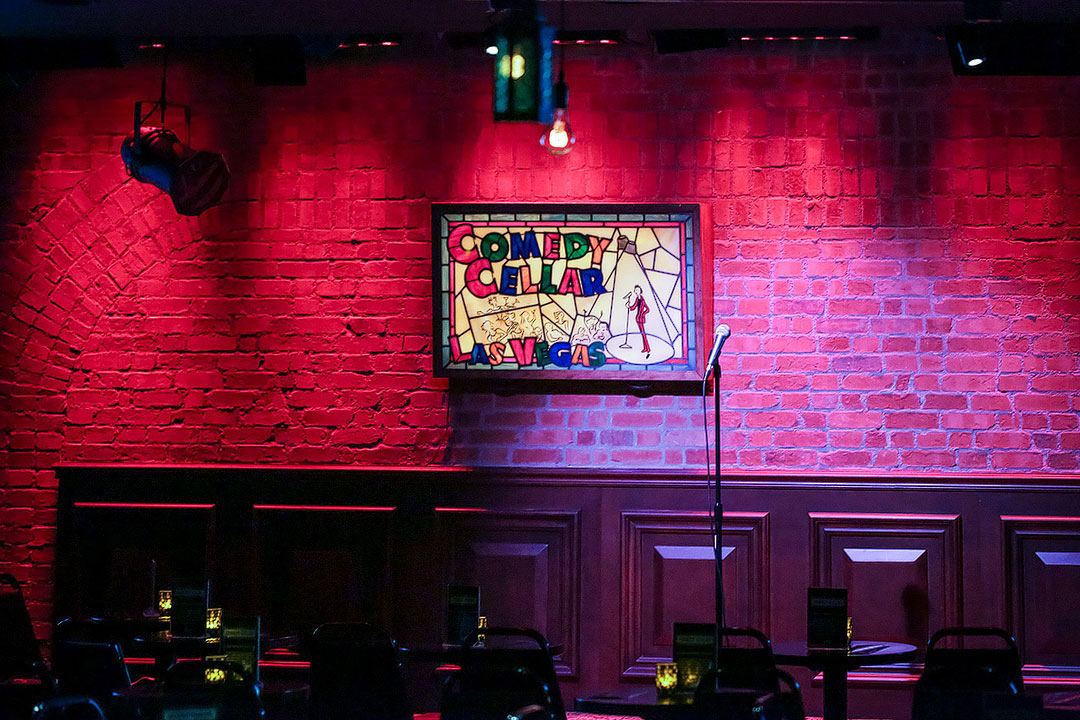 Conventions in Las Vegas in March
February 22 – March 04: Cuesports International Expo 2023, Rio
February 23 – March 02: International Association of Marine Investigators Training Seminar, South Point
February 24 – March 01: APTA Marketing and Communications Workshop, Planet Hollywood
February 26 – March 01: ASD Market Week Winter 2023, Las Vegas Convention Center
February 26 – March 01: IFA Annual Conference 2023, Mandalay Bay
March 5: Shamrock Shenanigans, Suncoast
March 7-9: WPPI Expo 2023, The Mirage
March 8-12: Dice Tower West 2023, Rio
March 9-11: Advanced Breast Imaging, Wynn
March 12: Fling Into Spring, Santa Fe Station
March 14-18: Conexpo-con/AGG 2023, Las Vegas Convention Center
March 21-23: Adobe Summit 2023, The Venetian
March 24-26: Play TCG! LLC – Battle Spirits Saga North American Launch Event, Las Vegas Convention Center
March 24-26: Reading League Conference 2023
March 26-28: Berkshire Homeservices MVP 2023, Caesars Forum
March 27-31: Atlassian Team '23, The Venetian
March 28-30: Sial America 2023, Las Vegas Convention Center
March 29-30: International Wireless Communications Expo 2023, Las Vegas Convention Center
March 29-31: EV Charging Summit & Expo, The Mirage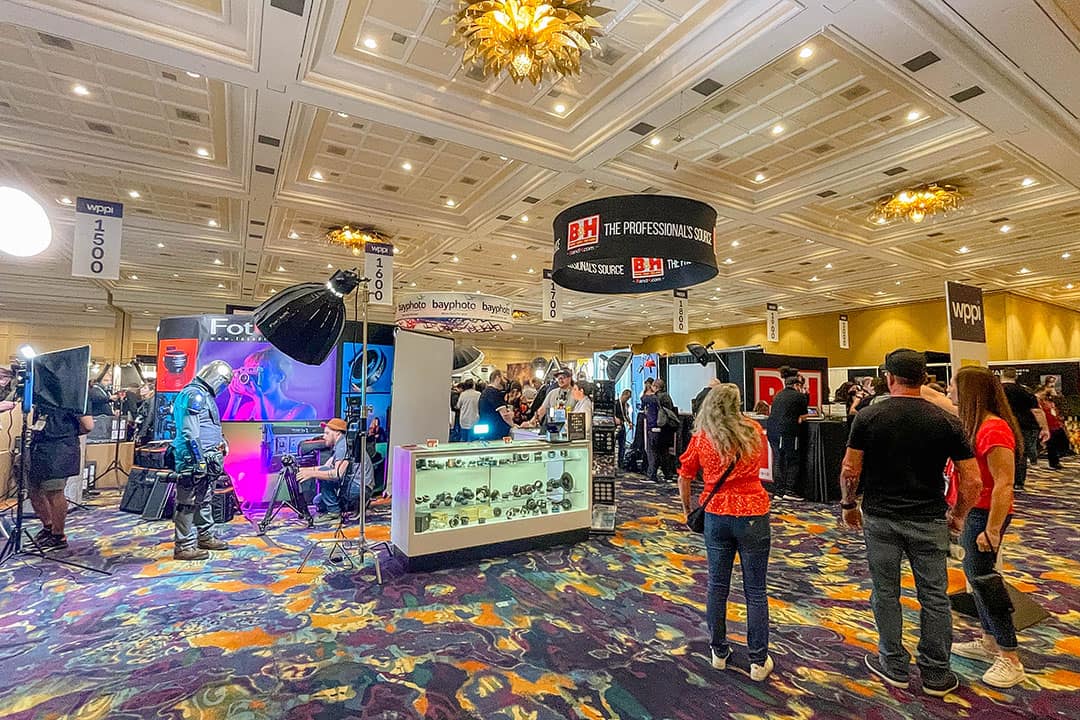 What to Eat in Las Vegas in March
Whether you're looking for fruits and vegetables at the farmer's market or you want to eat farm-to-table, this is what you will find in season in Las Vegas (zone 9a).
Fruits in Season – Rhubarb
Vegetables in Season – Asparagus, Carrots, Dill, Green Garlic, Green Onions, Kale, Leeks, Lettuce, Onions, Parsnips, Radish, Salad Greens, Spinach, Turnips
More: 49 Best Places to Eat in Las Vegas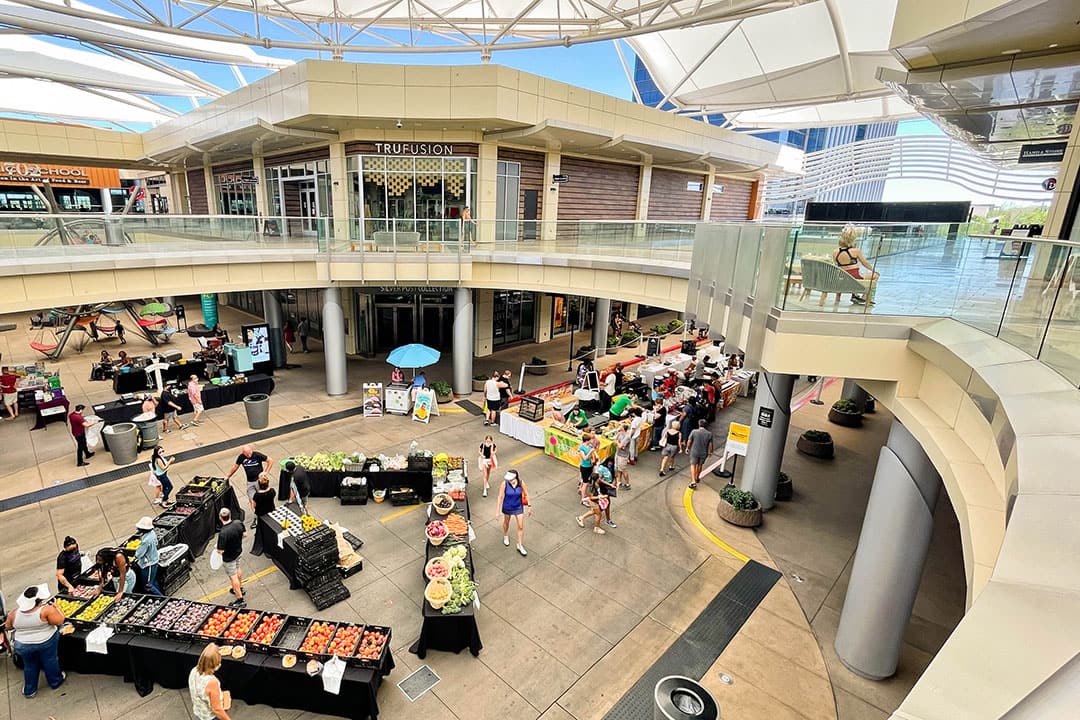 The Best Farm-to-Table Restaurants in Las Vegas
Here are some of the best farm-to-table restaurants in Las Vegas to check out:
Tips for Visiting Las Vegas in March
Want to avoid crowds? Don't come during Spring Break or March Madness.
Pack layers – it will get cool at night, and AC is always pumping indoors. I keep a light jacket in the car year-round.
Don't forget sunscreen, sunglasses, a hat, or any other gear for sun protection if you're doing outdoor activities.
Visiting on a budget? These are the top 25 free things to do in Las Vegas.
Buy tickets early to popular shows and events. They sell out quickly!
Save money on last-minute tickets at Tix4Vegas booths at Bally's Grand Bazaar Shops, Showcase Mall, and Casino Royale if you're flexible with shows (most likely not the popular ones). Tickets on Demand has permanently closed.
Read all the fine print before you go. Some shows have limitations on what you can bring in (for instance, no large bags).
Stay on the Strip if you want a quintessential touristy Vegas experience. Here are the top things to do on the Las Vegas Strip.
Stay in Downtown Vegas if you want to hang out with locals in East Fremont. Here are the top things to do in Downtown Las Vegas (DTLV)
Arrive early at the shows/events. Casinos can be a maze to navigate. In addition, it usually takes longer than you think to get from one spot on the strip to another.
Save money on multiple attractions with the All-Inclusive or Explorer Pass.
What to Wear in Vegas in March
March is warming up, especially during the day, but it still gets cold at night.
Bring layers – layers are essential for visiting Las Vegas in March. These are our favorite travel jackets.
Dressy clothes – pack them if you plan on going clubbing or eating fine dining. You will see a mix of tourists in casinos dressed up and down.
Shoes – If you're going out at night, you'll probably bring heels or dress shoes, but make sure you bring a pair of comfortable travel shoes as well. The casinos are massive, and you walk a lot to get from place to place.
Want to know what to wear to the airport? Here's my ideal airport outfit and our carry-on essentials for every flight.
Best Places to Stay in Las Vegas
Is March the Best Time to Visit Las Vegas
If you're primarily staying on the Strip, you can visit year-round since you won't be spending much time outdoors.
For outdoor activities, visit between November and March. If you want warmer weather for pools or lakes, you'll want to wait a couple more months.
VEGAS IN Jan | Feb | Mar | Apr | May | Jun | Jul | Aug | Sep | Oct | Nov | Dec
Do any of these Las Vegas March events or shows interest you? Let us know if we missed anything! If you're holding an event and would like to be added, please email us at hello [at] localadventurer.com.
Did you enjoy this post? Pin it for later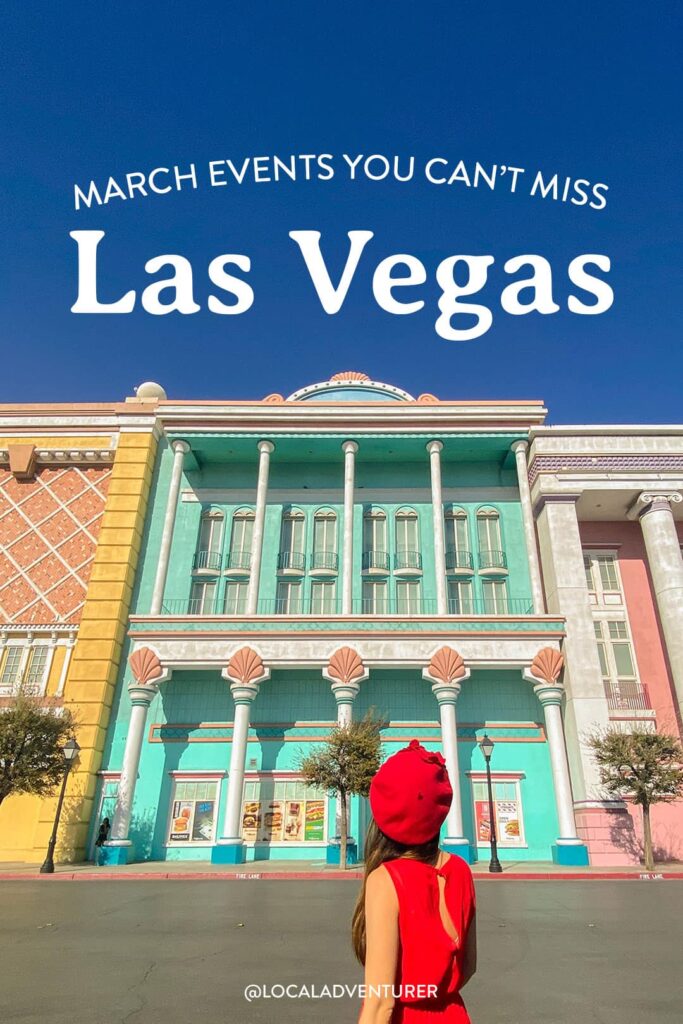 SEE MORE LAS VEGAS GUIDES
⟡⟡⟡⟡⟡
"Discovery consists not of seeking new lands but in seeing with new eyes" – M. Proust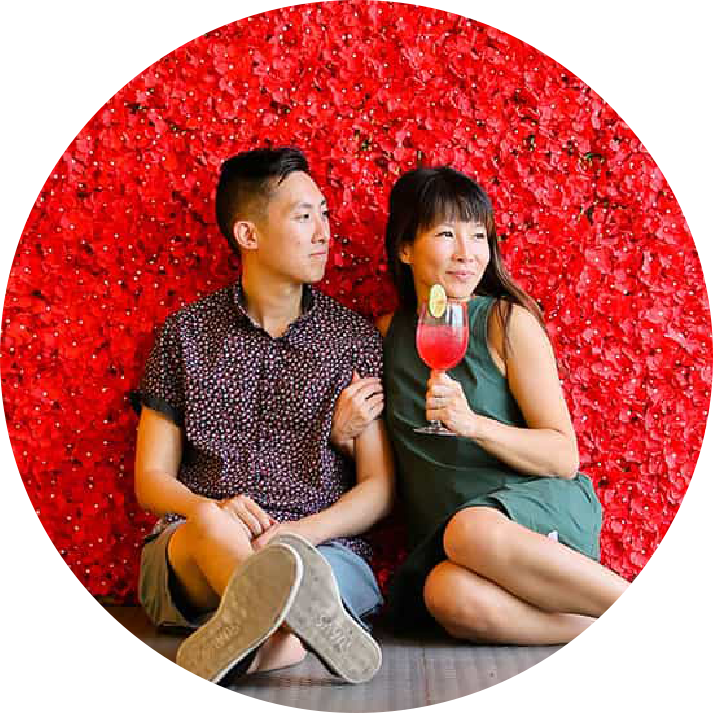 Esther + Jacob
Esther and Jacob are the founders of Local Adventurer, one of the top 5 travel blogs in the US. They believe that adventure can be found near and far and hope to inspire others to explore locally. They explore a new city in depth every year and currently base themselves in Las Vegas.
Follow on Instagram (E + J), YouTube, TikTok, and Pinterest.