Whether it's Snickers, Dove, Twix, or M&M's, we've all had Mars chocolate before. But did you know that after Forrest E. Mars, Sr opened a boutique chocolate shop with gourmet premium chocolate after he retired? Ethel M Chocolates opened in 1980 in Henderson as a project to cure his boredom.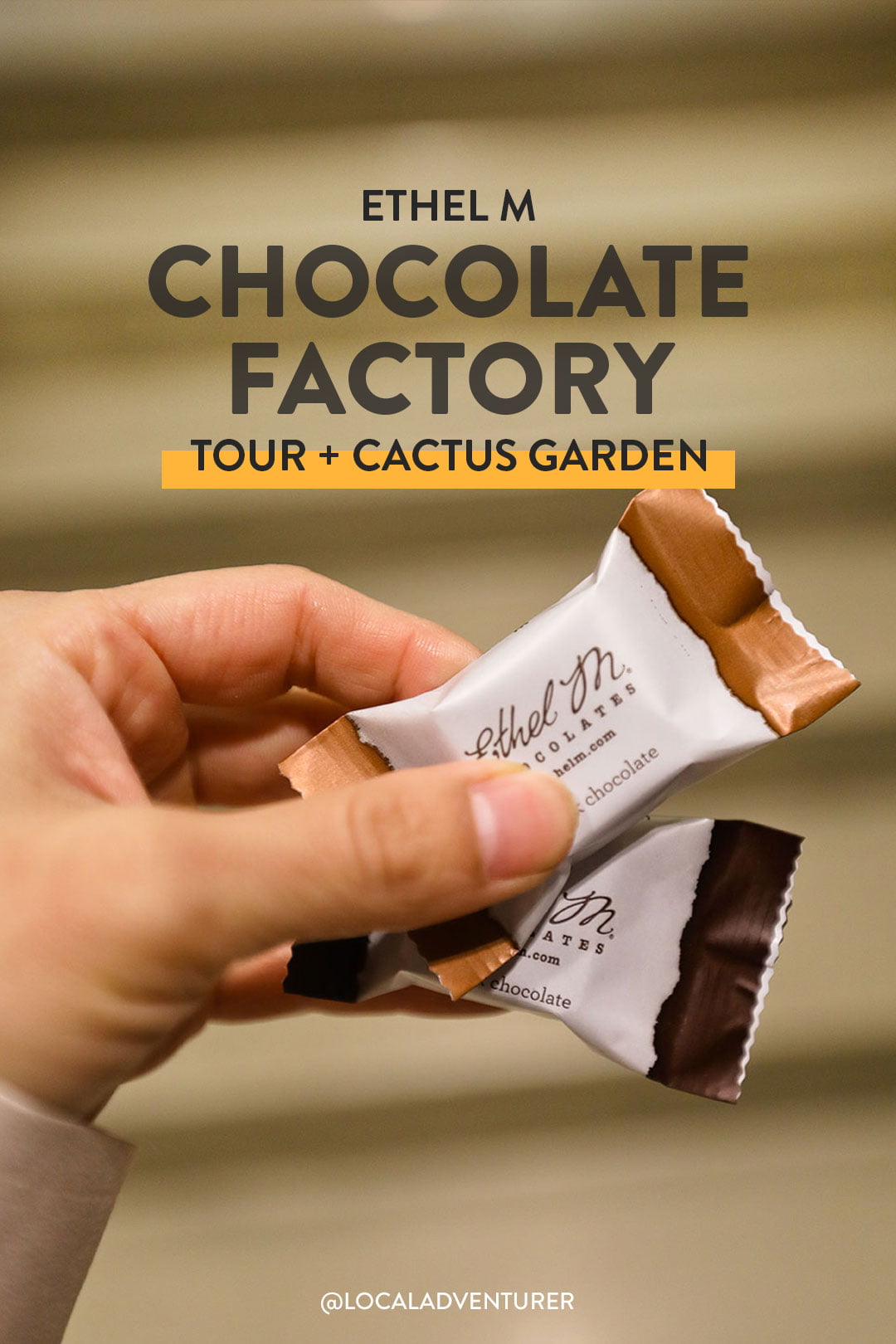 This post may contain affiliate links, where we receive a small commission on sales of the products that are linked at no additional cost to you. All opinions are always our own. Read our full disclosure for more info. Thank you for supporting the brands that make Local Adventurer possible.
Last Updated: February 6, 2021
Ethel M Chocolate Factory and Botanical Cactus Gardens
Ethel M Chocolate factory is named after his mother and has a free self-guided tour where you can learn more about chocolate making and the traditions of Mars Inc. Until we went on this tour, we had no idea how Mars Inc was affiliated with Ethel M Chocolates. Learned something new! :) 
Ethel M Chocolate Factory Tours
The Las Vegas chocolate tour is along one hallway where you can see chocolate making in action! There are also videos you can watch to learn the history of Mars and Ethel M.
As a bonus, they give out free samples after the tour so you can try some of the best chocolate in Las Vegas. We decided to also pick up a couple of extra chocolate bars at the store for gifts.
What kind of chocolate do you prefer? We're both dark chocolate people, but if we'll take milk chocolate (or any chocolate for that matter) if it's free.
They also have a more in-depth tour that requires reservations at least 48 hours in advance. On the tours, they take you on a 10-15 minute guided tour of the garden.
You get more in-depth information as you walk through the factory viewing, and you get to see firsthand the types of machines they use and their unique cooking techniques. Finally, you become a chocolatier and receive a discount. They even provide free water and courtesy umbrellas for hot days.
Tours at $20 for adults and $10 for children under 12.
For those of you who really love chocolate, check out their in-store tasting experiences. The 30-45 minute experience walks you through the process of chocolate making. You then get to taste four premium chocolates. Prices range from $10-20. They also have a chocolate & wine tasting for those of you 21 years and older that is $30 per person.
Outside the building, there is a four acre botanical cactus garden which features over 300 species of desert plants. It's one of the world's largest collections of its kind.
Below were some of my favorites, mainly because they were the most photogenic. They even have a space to have weddings if you're looking for unique wedding experiences in Las Vegas.
The Saguaro Cactus "Giant of the Desert" lives up to 150-200 years.
The saguaro skeleton is a rare sight and takes decades to be completely exposed. Due to their unique appearance, they are often used as household decor and is the essence of the southwestern look.
The prickly pear! Every time I hear "prickly pear" it makes me think of "now when you pick a pawpaw or a prickly pear and you prick a raw paw"… Anyone know where this is from? 
Desert Bird of Paradise on the left, Purple Pancake Cactus in the middle, and Red Barrel Cactus on the right:
Holidays at Ethel M Cactus Garden
The cactus garden is extra magical during Christmas and for the two weeks before Valentine's Day called Lights of Love. Visit at night to see all the cacti lit up with lights.
This is typically a free event, but to help keep everyone safe, you are required to have reservations right now. There is a small fee to make a reservation but 100% of it is donated to a local non-profit.
If you're hoping to take some photos of yourself with the lights, visit around sunset.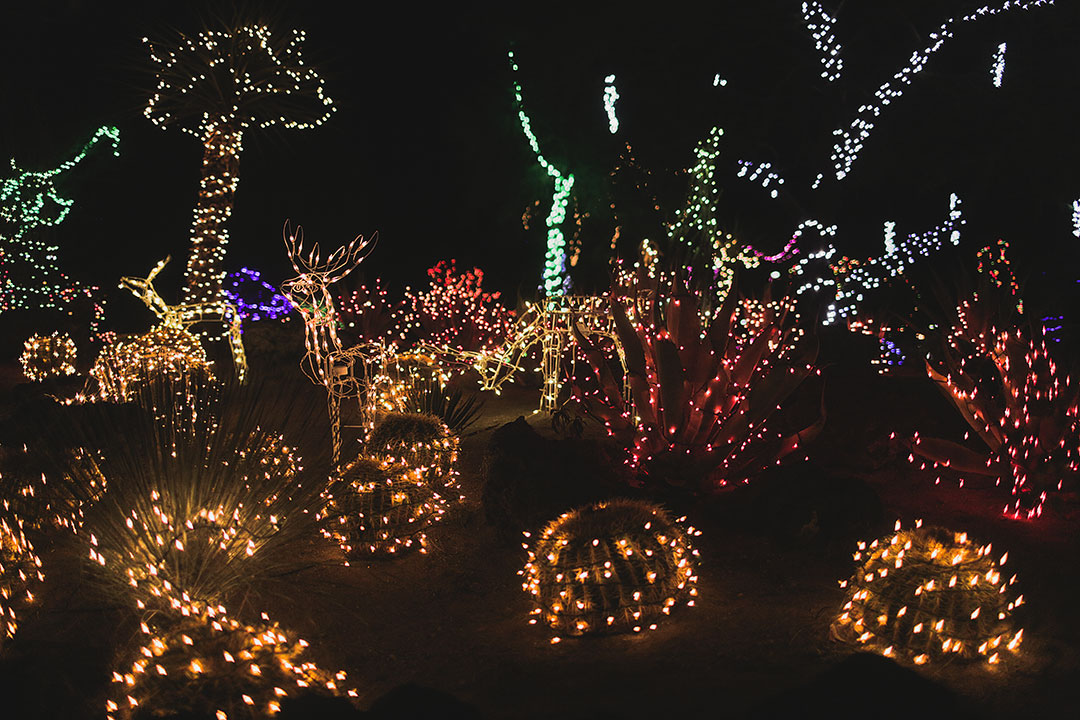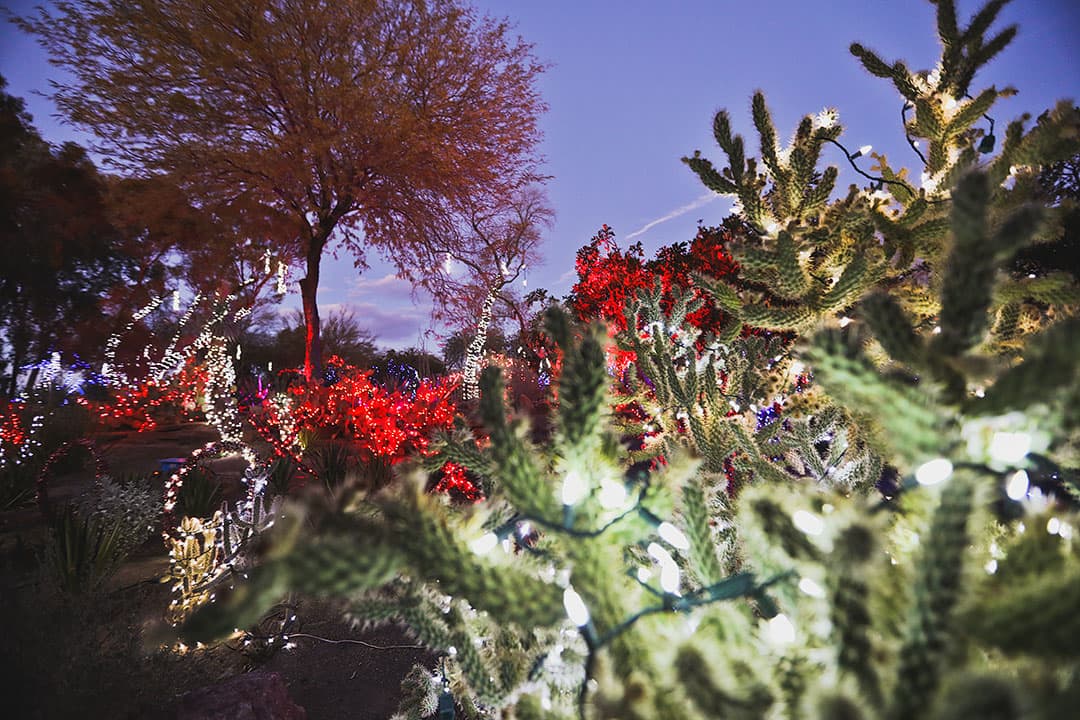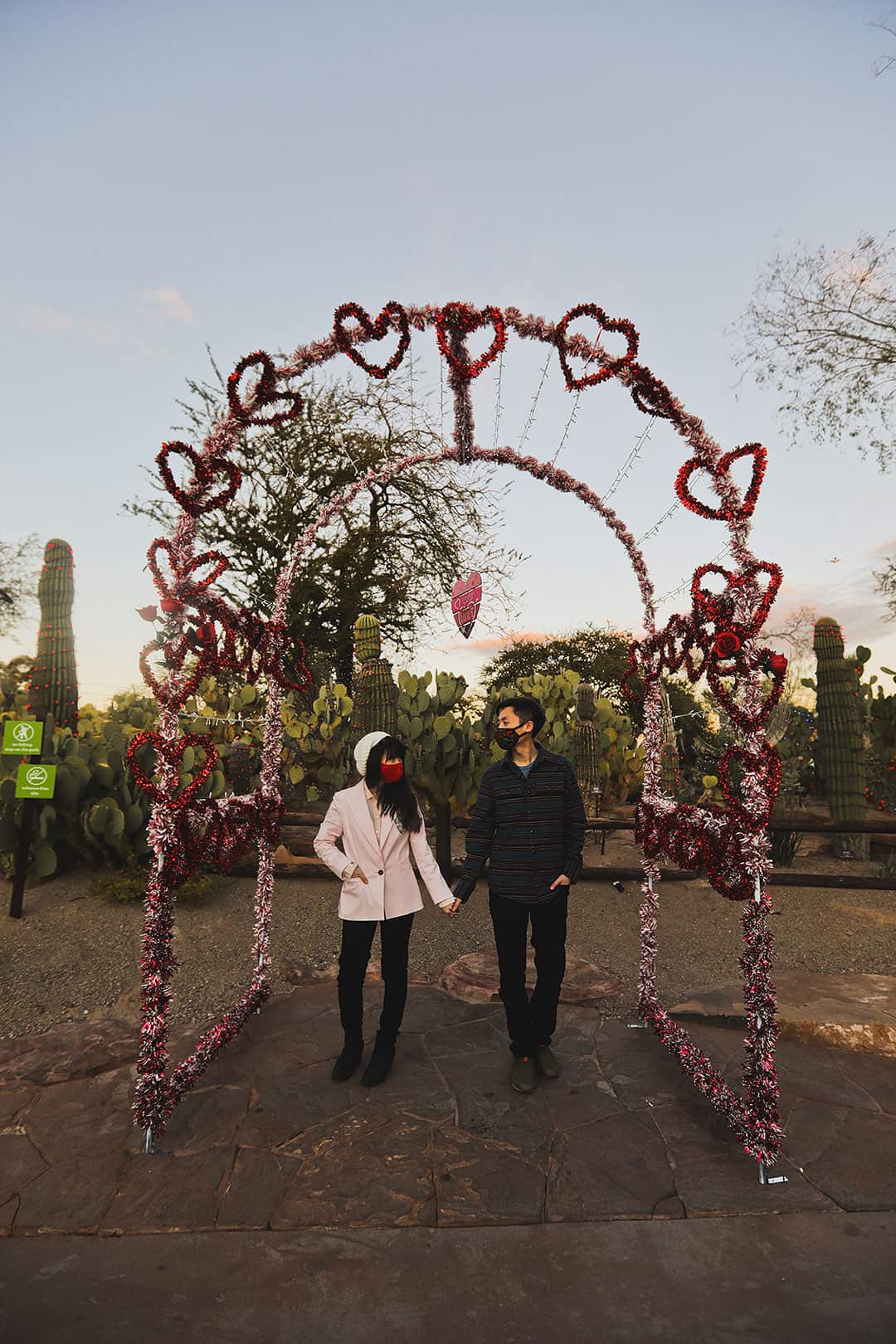 Address & General Information
Tips for Visiting the Ethel M Chocolate Factory and Botanical Cactus Gardens
A small branch of M&M's World is attached to the factory.
If you plan on buying chocolate to take home, be sure to check out the garden first so they don't melt while you're walking around. Ours did, so we ate them!
Avoid going early afternoon since they change shifts. Otherwise you'll miss all the action of running the line.
Where to Stay in Las Vegas
Have you been on a chocolate factory tour before?
Did you enjoy this post? Pin it for later
SEE MORE CITY BUCKET LISTS
"Discovery consists not of seeking new lands but in seeing with new eyes" – M. Proust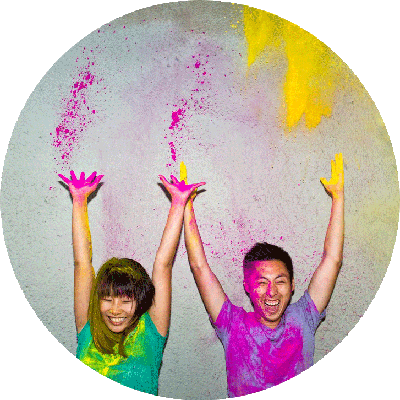 Esther and Jacob are the founders of Local Adventurer, which is one of the top 5 travel blogs in the US. They believe that adventure can be found both near and far and hope to inspire others to explore locally. They explore a new city in depth every year and currently base themselves in Las Vegas.