Last week we went skeet shooting for the first time! Even though we both had shot guns a number of times, I would still consider us newbies since we don't go practice often. It was a learning experience having moving targets. We also got to shoot several machine guns we never shot before! We were looking for a unique gun range experience and went to Pro Gun Club who offered a variety of guns you can't shoot at a typical gun range (i.e., a 50 cal machine gun mounted on a humvee).
Though we didn't exercise all our options, we liked that you can customize your experience. We went as a creative day date, but hearing what they offer, it's also perfect for a bachelor(ette) / birthday party.
Pin

Pin
Pin

Pin

Pin
Pin
Pin

Pin
Pin

Pin

Pin
Pin

Pin

Pin
Pin

Pin
Pin

Pin

Pin
Pin

Pin

Pin
Pin

Pin
Pin
Pin

Pin

Pin

Pin
Pin

Pin

Pin

Pin

Pin

Pin
Pin

They have over 160 acres of land and two dozen ranges to accommodate a variety of shooting disciplines: pistol, rifle, shotgun and machine gun shooting. They have a trap & skeet field, two 5-Stand shooting stations, a world-class 17 station sporting clays course. You can bring your own firearms or rent theirs.
They can completely customize your experience to be as simple or as extravagant as you like. They accommodate groups as small as two people up to 100 people and offer a variety of services:
Can use target paper, but also have premium steel targets to give instant feedback of hit or miss.
They have exploding targets, and you can also put exploding targets in seasonal fruit to blow up.
They have 3D bleeding zombie targets with explosives in their heads.
You can purchase a vehicle where at the end one lucky person (usually the bachelor or birthday person) can blow up and finish off the vehicle.
They can charter vehicles, buses, helicopters to pick up from the strip or wherever you're staying.
Pro Gun Club Address:
12801 Old U.S. 95
Boulder City NV 89005
702.293.2108
BOOK YOUR ADVENTURE WITH PRO GUN CLUB HERE!
I wasn't planning on celebrating big for my next birthday, but I would love to blow up a car! Who's in? Can you tell I grew up playing with boys?
Have you gone skeet shooting before?
What about machine guns?
Is it on your bucket list?
If you blog local adventures link up here and feel free to use the button below: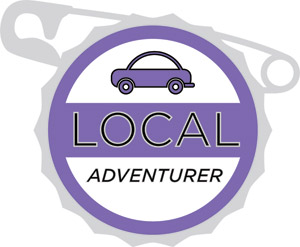 <div align="center"><a href="http://estherandjacob.com/tag/local-adventures" title="Local Adventurer" target="_blank"><img src="http://localadventurer.com/wp-content/uploads/2014/06/Local-Adventurer_1x.jpg" width="250" alt="Local Adventurer" style="border:none;" /></a></div>