Cabo is located at the end of the Baja peninsula and is now the fastest growing resort destination in all of Mexico. Cabo or Los Cabos refers to both cities, Cabo San Lucas, San Jose del Cabo, plus the stretch of resorts in between.
Here's the difference between the two. Cabo San Lucas draws most of the tourists and spring breakers, while San Jose del Cabo gives you a quieter and more authentic experience.
Because we were on a cruise and had limited time to explore, we only explored Cabo San Lucas. It was off season, so it was a rather quiet experience too. We'll just have to come back for you later, San Jose del Cabo.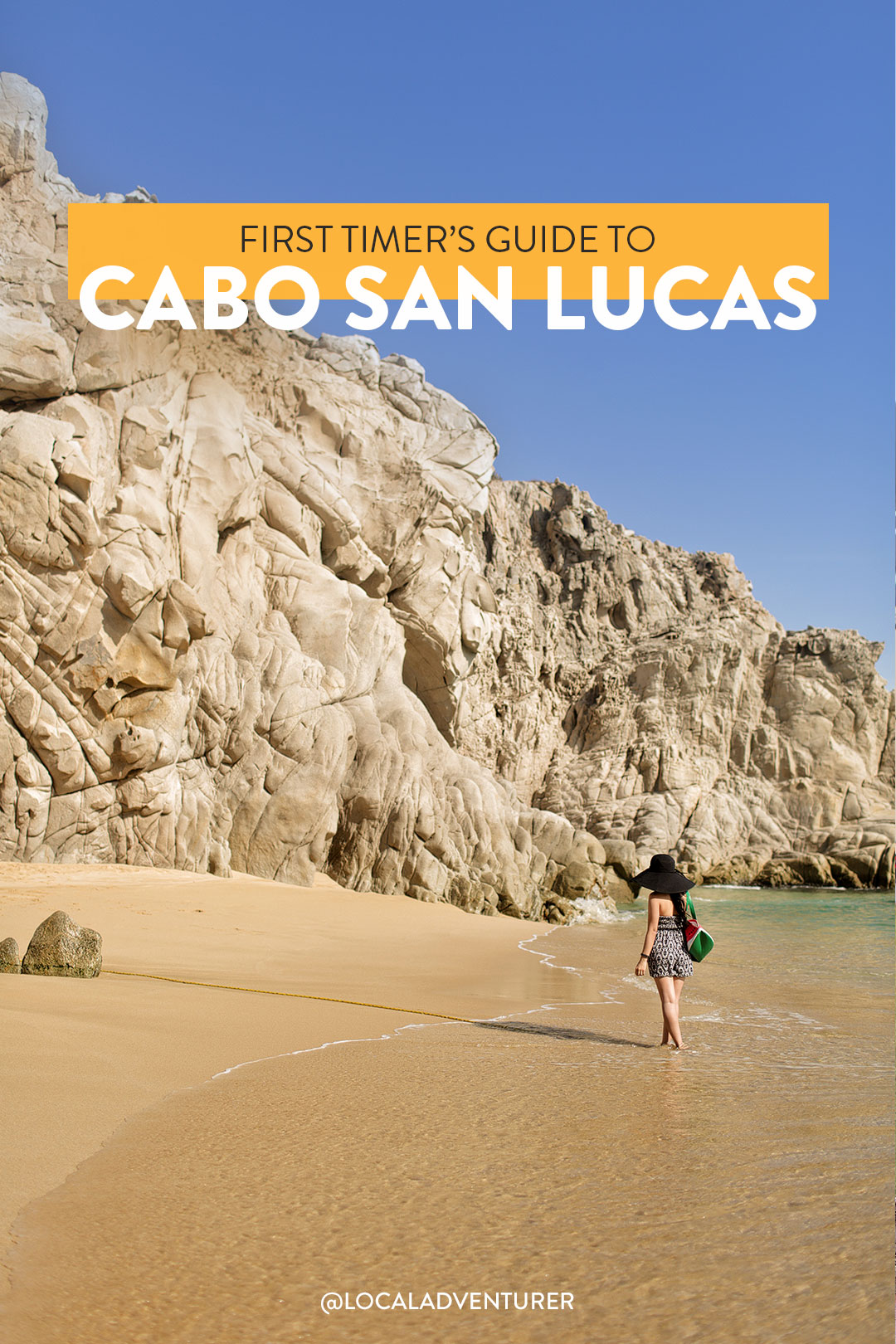 A big thank you to Carnival for hosting our trip. All opinions are always our own. This post may contain affiliate links, where we receive a small commission on sales of the products that are linked at no additional cost to you. Read our full disclosure for more info. Thank you for supporting the brands that make Local Adventurer possible.
Last Updated: August 28, 2019.   First Published: Jul 28, 2015
21 THINGS TO DO IN CABO SAN LUCAS + ONE YOU SHOULD NEVER DO
Whether you're looking for a party, an adventure, or a relaxing afternoon on the beach, we've compiled a comprehensive guide of all the things to do in Cabo San Lucas.
First of all, here's a photo showing you how all these landmarks are all connected on Land's End: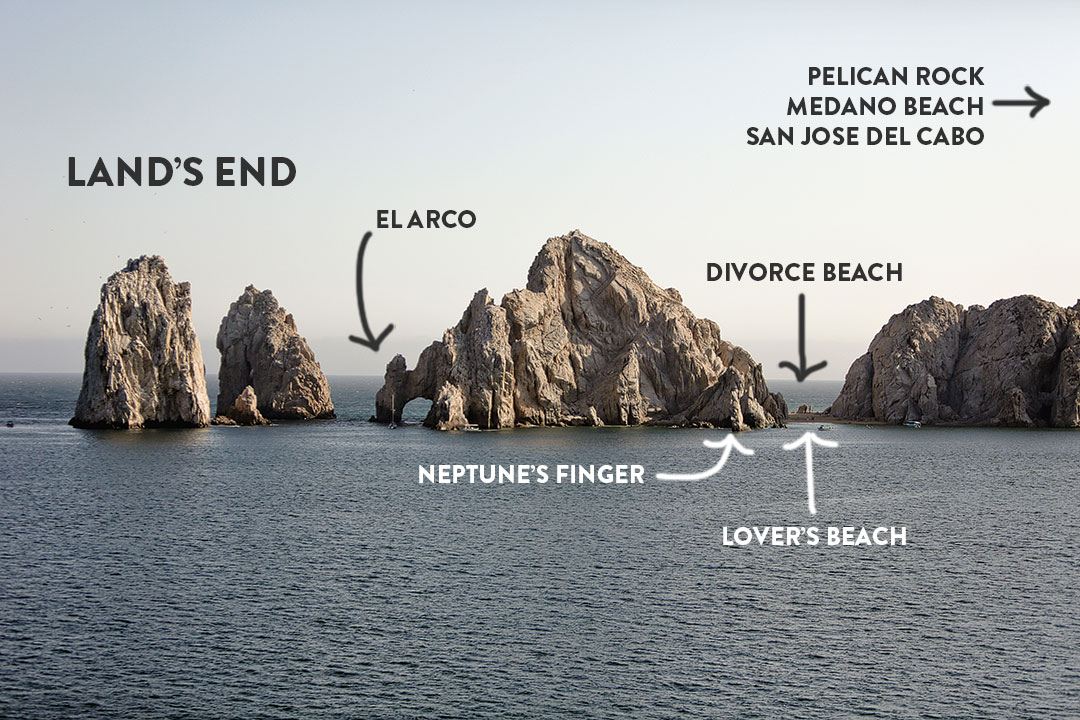 1. Visit El Arco de Cabo San Lucas and Land's End
El Arco is their most famous landmark in Cabo and Land's End is just the end of the Baja peninsula. This is a stop on almost all water activities you book.
Local Tip: Approximately every four years, the tide changes, and the beach emerges so you can walk underneath the Arch. Unfortunately, for us, it wasn't the right time, but the arch still looks very beautiful regardless. We were told that it occurred unseasonably last year, so the cycle might be irregular now.
These are two connected beaches. Lover's Beach is on the bay side and is much more calm, while Divorce Beach has turbulent waves and we were cautioned not to swim there because of the rip currents.
It's like a relationship. One side is more calm, while the other turbulent. Although the beaches are connected, we noticed that it gets much more crowded on Lover's Beach even for people who are simply sunbathing. 
Also, lucky for us, we were one of the first few people to get here, so we took plenty of photos without the crowds.
Pro Tip: Head out there early morning to beat the crowds.
You will see this on any boat ride to El Arco. If you want to get up as close as we did, you have to take a smaller boat like a water taxi or glass bottom boat. All the others drive by.
4. Take a Glass Bottom Boat Ride to Land's End, Lover's Beach, and the Window to the Pacific
This is the cheapest and most perfect way to see all the major landmarks. We originally were just looking for a cheap water taxi for transportation to Lover's Beach, but they ended up having a glass bottom too.
On top of getting a great tour of Cabo San Lucas, you get to see lots of fish through the glass without having to get wet.
Pro Tip: They typically go for $10-15 a person round trip, but we negotiated them down to $6 a person and tipped them well after.
5. Chillax at Chileno Beach (Playa Chileno)
This is a quiet beach 9 miles east of Cabo San Lucas that is popular with the locals. It's rated one of the cleanest beaches in all of Mexico and perfect if you're looking for a chill place to relax. We had a guided trip that took us by boat to this spot and Santa Maria Bay.
Pro Tip: You can bring your own snorkel gear and snorkel on your own here.
6. Medano Beach for some Jetskiing, Parasailing, or Kayaking
This beach has a lot of bars and is one of the few swimmable beaches on the peninsula. Our cruise ship was actually docked closest to this beach. There are plenty of water activities like jetskiing, parasailing, etc if you're looking for a good time out on the water.
Local Tip: There is also a quiet stretch of beach to the left (or south) of this beach. The locals told us they call this quiet beach the "local beach", while they call Medano the "loco beach" since it attracts all the vacationers.
7. Kayak to El Arco de Cabo San Lucas
If you love being out on the water and want to get some exercise in, kayaking is a great way to sightsee and get your blood pumping. These guys are paddling up next to Neptune's Finger.
8. Scuba Diving at Cabo Pulmo
This is an amazing place to scuba dive. At Cabo Pulmo (closer to San Jose del Cabo), there are over 300 different species of fish, which has helped it earn its nickname "Aquarium of the World". Now that we're finally certified, we need to go back and more of the ocean. 
We couldn't dive at the time, so snorkeling was a great way to get a glimpse into the world below. There are tons of fish to see and the water typically has great visibility (up to 60 ft).
Unfortunately, we happened to come right after a storm. On the upside, storms bring food to attract more fish. You just have to wait for the water to settle.
10. Snuba / Helmet Diving
If you want to get closer to the fish but aren't scuba certified, check out Snuba or Helmet Diving. These options give you a chance to reach the ocean floor while breathing air from above.
11. Stand Up Paddle Boarding Lessons
Seems like stand up paddle boarding is the thing to do lately. It's everywhere! Depending on the current and how turbulent the water is, it can be a workout or a leisure paddle.
The last time I paddle boarded, I almost gave up because the current was too strong.
12. Deep Sea Sport Fishing
If you're a pro angler or just want to check this off your bucket list, Cabo is a great launching point for deep sea fishing.
If you've never had fruit with their seasoning on it, then you're missing out. It's the perfect blend of sweet, savory, and spicy!
14. Walk along the Marina
With tons of shops, people watching, restaurants, and bars, there is something for everyone to do along the Marina. There are also a ton of vendors trying to sell their services for snorkeling, diving, glass bottom boat tours, kayaking, etc. 
If you're looking for something less touristy, you'll have to wander further in.
15. Shop at the Flea Markets
Buy souvenirs to your heart's content or just walk around like us and see all the colorful displays.  We visited the market at the marina. The souvenirs weren't as cheap as I thought they would be, but they were cheaper than San Diego.
Some other spots to shop are Artesano's, Eclectic Array, and La Coyota.
You can encounter one of the most playful and fascinating animals and swim alongside them in a safe and enclosed environment. Cabo Dolphins is located right by the marina, and Dolphin Discovery is 25 minutes away in San Jos del Cabo.
Also, it's good to double check if it's accredited to know if the dolphins are being well taken care of. Dolphin Discovery is accredited by AMMPA.
Note: We opted not to do this one, since we still have mixed feelings about it, so we'll leave it up to you.
17. Cliff Jump off Pelican Rock at Pelican Beach
Conquer your fear of heights by jumping off Pelican Rock. Then climb back up and do it again! This area is great for snorkeling too, so don't forget your mask and snorkel.
18. Flyboard at Santa Maria Bay
Flyboarding is a lot of a fun and not available in most places. Don't miss out on this unique experience.
19. Cabo Zipline - Mexico's Longest Zipline
This isn't really our scene anymore. Plus, we went during the slow season and during the day, so none of the bars and clubs had many people in them.
From what we hear, you can get your taste of nightlife at the famous Cabo Wabo Cantina. Others include Giggling Marlin, The Office, El Squid Roe, Nowhere Bar, and more.
21. Outback and Camel Safari
We found this one a bit strange, but you can explore the inland desert through this eco-adventure. This allows you to see the Baja Outback and top it off with a camel ride on a private beach.
Pro Tip: During the winter months, you might even see humpback whales as they swim by.
BONUS: DON'T DO THIS ONE! Take a Photo with a Lion Cub
As we've been working with and visiting conservation centers, they all warned us about these kinds of tourist traps. Although this lion cub was really cute, and I wanted to hold him so bad, I knew that it would only be supporting a cruel business.
Many of them tell you the money goes towards lion conservation and that the cub just ate and became sleepy, but it was obviously sedated.
We learned that most likely these cubs get killed for their pelt when they get to a certain age since you can't keep getting cubs unless you're willing to take care of an unlimited number of adult lions. Ma, can we keep him?!
We wouldn't have known if someone didn't tell us. Obviously, you can decide for yourself what you want to do, but at least now it's a well-informed decision.
More Things to Do in Cabo San Lucas
Sunset hike on Mount Solmar
Whale Shark Snorkeling Tour (Sept – May)
Whale Watching
Golfing at Club Campestre San Jose and Palmilla Golf Club, San Jose del Cabo
Inglesia de San Lucas and Town Square
ATVing with Cactus ATV Tours or Wild Canyon Adventure
Places to Eat in Cabo San Lucas
I wasn't impressed with any of the food we had here, but the locals we asked said Los Claros and Las Guacamayas are the best local spots to eat. They weren't bad, but they weren't great either. Given the short amount of time, we didn't get to try many others.
These are some of the places recommended on eater and yelp.
Let me know if you found some good eats we need to know about!
What to Pack for Your Cabo Trip
If you're here longer than we were, you can visit San Jose del Cabo, the twin city, which together with Cabo San Lucas makes up Los Cabos.
It is perfect for the art-lover. You can also take some day trips to some great towns nearby. Todos Santos is an artsy quaint town north of Cabo and home to Hotel California. 
Best Places to Stay in Cabo San Lucas
Have you done any of these things in Cabo San Lucas? What interests you the most? Anything you would add?
Did you enjoy this post? Pin it for later
"Discovery consists not of seeking new lands but in seeing with new eyes" – M. Proust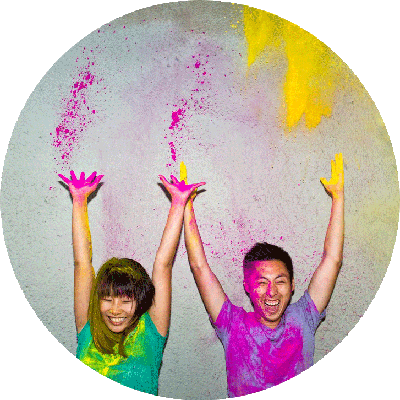 Esther and Jacob are the founders of Local Adventurer, which is one of the top 5 travel blogs in the US. They believe that adventure can be found both near and far and hope to inspire others to explore locally. They explore a new city in depth every year and currently base themselves in NYC.
All articles loaded
No more articles to load