Here are all our favorite tools and resources that have helped us travel with ease and tools that also helped us grow a successful travel blog over the last 6 years. Because of my maximizer personality, I am always comparing, cross-referencing, and  looking for the best products and services that can improve our travels (you should see my NYC excel sheet). You may also find that we're a tad obsessed with finding ways to pack lighter, smarter, and smaller. Check back often to see updates on our newest finds.
Disclosure: Many of the links below are affiliate links, where we receive a small commission on sales that are linked at no additional cost to you. Read our full disclosure for more info. This helps us keep the site running, so thank you for supporting the brands that make Local Adventurer possible. We use and love everything listed below, but please read all the reviews and only make purchases that are a good fit for you.
If you feel there's something missing from our list or if you have any questions about any of these companies, please feel free to reach out to us on social or email. We'd love to hear from you.

If you're looking for a simple rewards program, Hotels.com is for you. Stay 10 nights, get one free!
Once you book your hotel, email your reservation to [email protected]. They offer an interesting service where, at no cost to you, they monitor the price of your room. If the price doesn't change, your booking stays the same. If it does drop between when you book and when you stay, they will send you an email to let you know how to book it at the lower price. It's like travel insurance that costs you nothing!

We check
Rentalcars.com
when we're traveling. It's a great way to compare prices across multiple companies.

Skip the lines and don't risk missing out on experiences by waiting until you arrive to get tickets. They have a huge catalogue of experiences all over the world.

An amazing company that lead epic bucket list hikes around the world. They support local communities by working with local guides.

Momondo
consistently ranks as one of the best travel sites for deals because of its search engine capabilities. It also gives you combos and options of flights that you won't find on most other sites.
Luggage Hero – If you ever have a long layover or need to store your luggage while you're out adventuring, check out Luggage Hero. You can search by city, find a convenient location, and pay by the hour or day.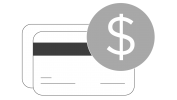 For the best Cash Back cards, check out and compare them on this list. We used to use these type of cards until we started traveling more.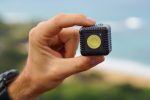 This
tiny light
packs a huge punch! So easy to carry around and handy in different environments because of the gel packs. It's waterproof too. We have the 
Master Light Pack
.

We use the Adobe Suite for all our photos and video. We mostly edit in Lightroom and Photoshop for photos, and use Premiere for all our video edits.
Canon EF 35mm f/1.4L  – This is our favorite lens that always goes with us whenever we travel. Nothing else quite shoots this sharp.
Canon EF 70-200mm f/2.8L – A huge lens that's annoying to carry around, but we always regret not bringing it with us. It takes all our best portrait shots.
Canon EF 16-35mm f/2.8 – We only bring this along for astrophotography or when I know I'll be in tight spaces where my 35 won't be wide enough.
MeFoto Globetrotter Air Tripod – Very packable tripod that we throw into our carry on.
GorillaPod – We mainly use this for our video point-and-shoot since we're always shooting both photo and video simultaneously. If you want to go extra light, and you aren't in a time crunch, then you can travel with this alone.

Check out Blue Host and Host Gator. They offer great prices and options no matter what size you are.

Here are the current blog networks we are a part of for brand partnerships and affiliate marketing.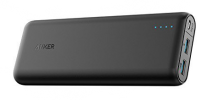 This Anker PowerCore Speed 20000 is a beast of a charger. It can charge two devices at once, and you can even charge a new MacBook pro on it. We actually use this quite often in NYC.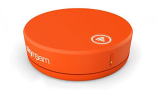 We've tested out a few, and this Skyroam one is a solid wifi option for traveling. You can connect up to 5 devices so we always travel with it to stay connected.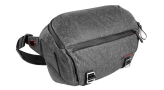 This is such a great small sling perfect for carrying around your every day items. We use a few other backpacks for when we need to carry more detailed below.
TRAVEL ADAPTER

 – This has been a game changer! It has adapters for any country and acts as a power strip too.

HEADLAMP – It's always a good idea to bring a headlamp. It's especially great for camping and astrophotography, but we've also used them in countries where the electricity goes out or during storms and power outages.
TRAVEL TOWEL – Light and packable towel.
Platypus SoftBottle – This water bottle comes with me on every trip because it's so lightweight and takes up practically no space when it's empty.
Hydro Flask – If you're going to be out in cold or hot temperatures, this water bottle is great to bring hot soup or keep your water cold.
Peak Design Everyday Sling – This is such a great small sling perfect for carrying around your every day essentials without the burden of a full on backpack. I usually pack in a DSLR, one lens, a thin layer, and a few small items. Can fit a small tablet but not a laptop.
Peak Design Everyday Backpack – Easily the most used bag we have and one we get the most compliments on. Great to store camera gear, laptop, and other travel essentials. It also gives easy access to your camera without having to take off the backpack. You can also take out the dividers if you don't travel with camera gear.
Wandrd Prvke Backpack – Our newest addition used as our travel backpack. We currently fit 1 DSLR + lens + extra lens + drone.
Peak Design Everyday Sling – This is our go-to bag when we need to bring our camera gear on hiking and outdoor adventures. Rugged build, supportive straps, and great for organizing all your camera gear. You can also access everything without taking the bag off or sitting down.
CLOTHES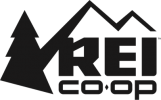 We shop at REI for 90% of our outdoor gear. The staff is friendly and can usually speak to a lot of the products. Plus they have one of the best return policies around.

A lot of outdoor gear doesn't fit us well, but we really like how Patagonia fits. We usually keep an eye on their site to pick up items when they're on sale.

Arc'teryx is our new gear obsession. They create some really quality gear that we've brought on our recent adventures.
OUR FAVORITE OUTDOOR GEAR
Camping / Hiking
Clothes
Climbing Gear
City Bucket Lists + TRAVEL TIPS
"Discovery consists not of seeking new lands but in seeing with new eyes" – M. Proust
No Bullshit Guide to Making Money Blogging
How to know your value and get brands to pay you more.