Visiting Vegas this month? These are the Last Vegas Events June 2022 you can't miss.
Summer is here, and it's here to stay, which means hot weather, summer crowds, and pool parties.
For us, we start focusing on exploring the "great indoors." The only times we're outside are when we're in the pool or for the brief moments we're hopping from one air-conditioned building to the next. That's how the locals do.
If you're visiting in June, we put together a monthly guide of all the happenings and organized them by date and category. Hope you find this helpful! If you have any other questions, leave us a comment below.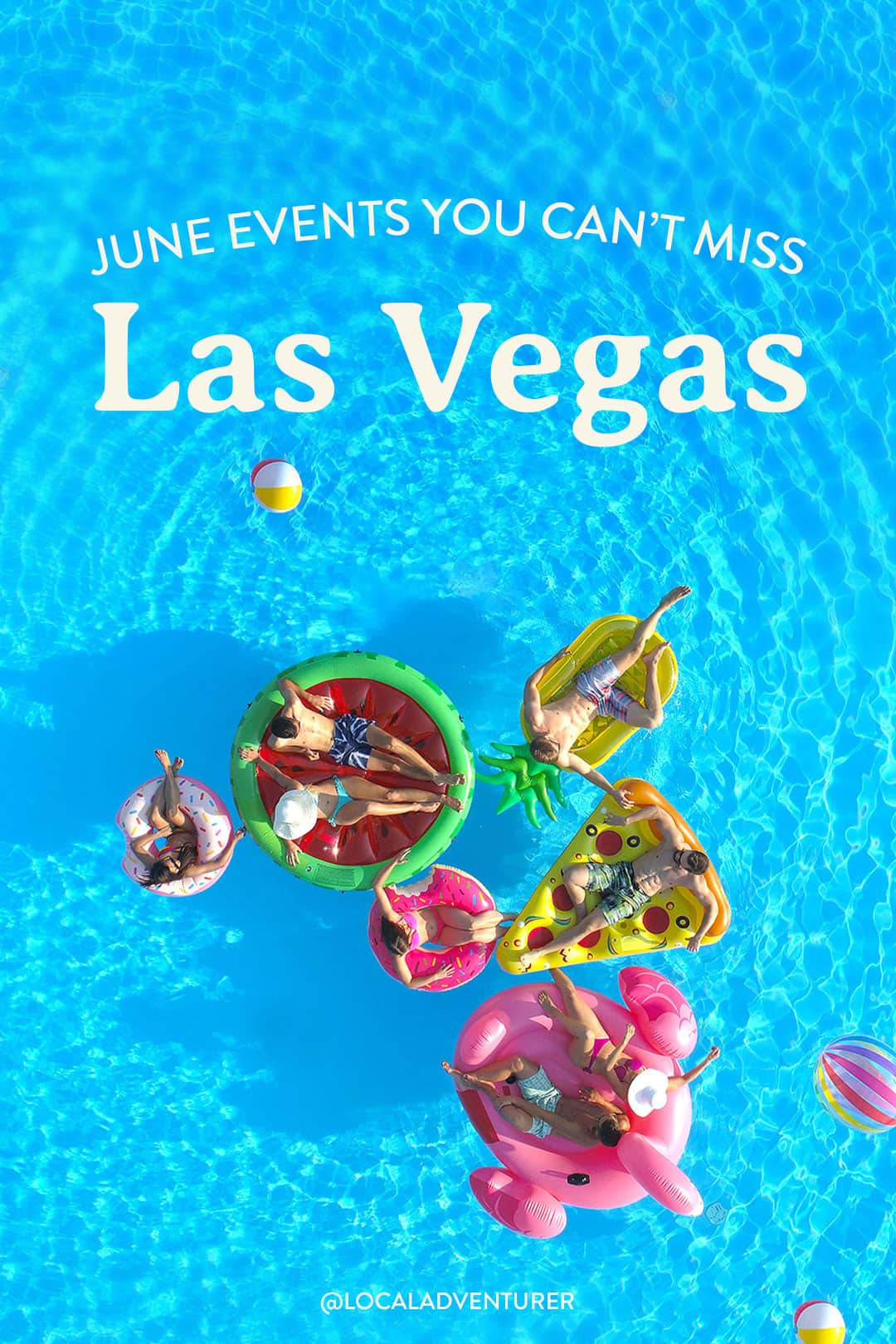 This post may contain affiliate links, where we receive a small commission on sales of the products that are linked at no additional cost to you. All opinions are always our own. Read our full disclosure for more info. Thank you for supporting the brands that make Local Adventurer possible.
Last Updated: May 23, 2022
VEGAS IN Jan | Feb | Mar | Apr | May | Jun | Jul | Aug | Sep | Oct | Nov | Dec
Las Vegas Events June 2022
These are all June-only events or limited to a few months, but if you want to see what's available year-round, check out our ultimate Vegas bucket list, bucket list experiences, top Las Vegas shows, and indoor activities.
Weather in Las Vegas in June
Average Temp in Las Vegas in June: high of 102° F, low of 61° F
Rainfall: 0.1 inches
Humidity: 37%
We still have decent evenings and nights, but during the day, it is often over 90°. Keep that in mind as you plan your activities. Also, since it's hot, most places inside really crank their AC. You will find yourself fluctuating from hot to cold and back.
Concerts and Las Vegas Shows in June 2022
More: 9 Las Vegas Shows You Can't Miss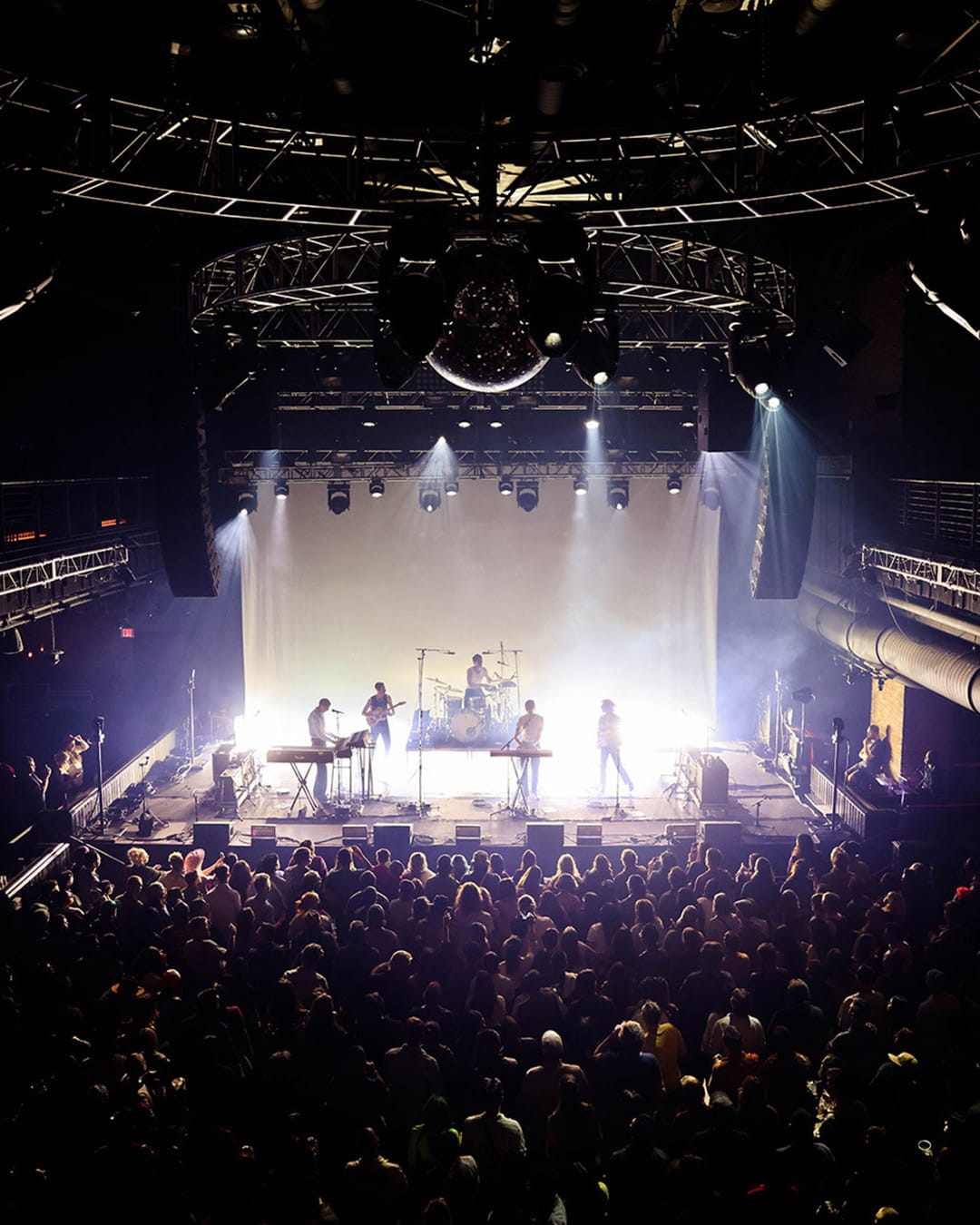 Comedy
More: 101 Things to Do in Las Vegas Bucket List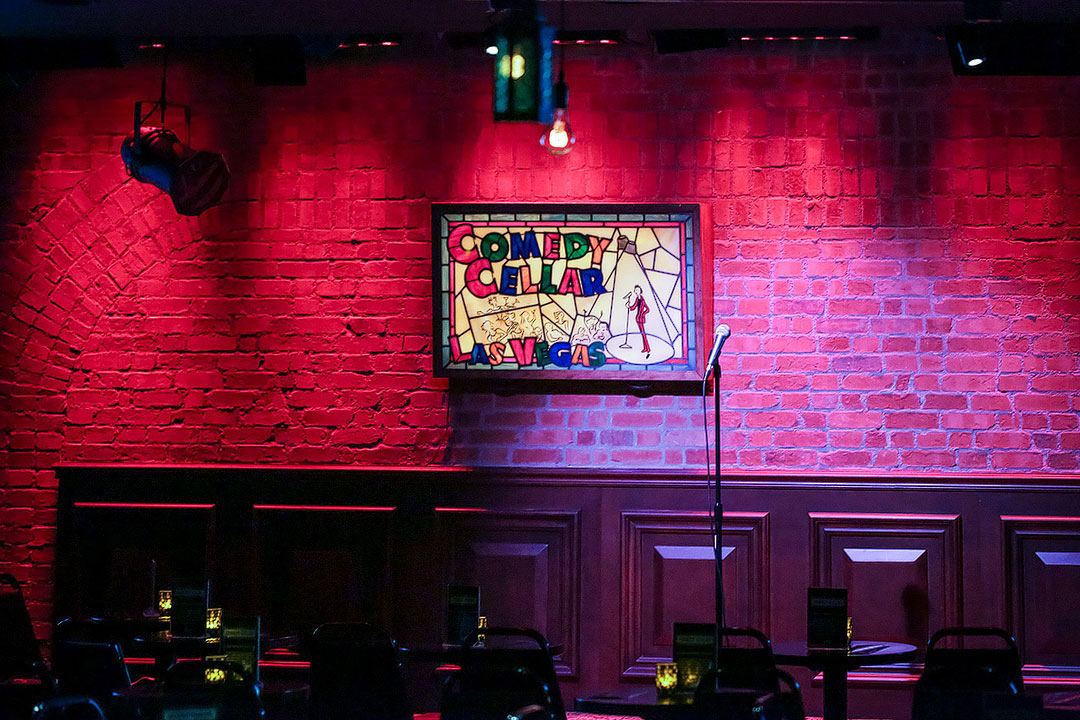 Conventions + Major Events in Las Vegas in June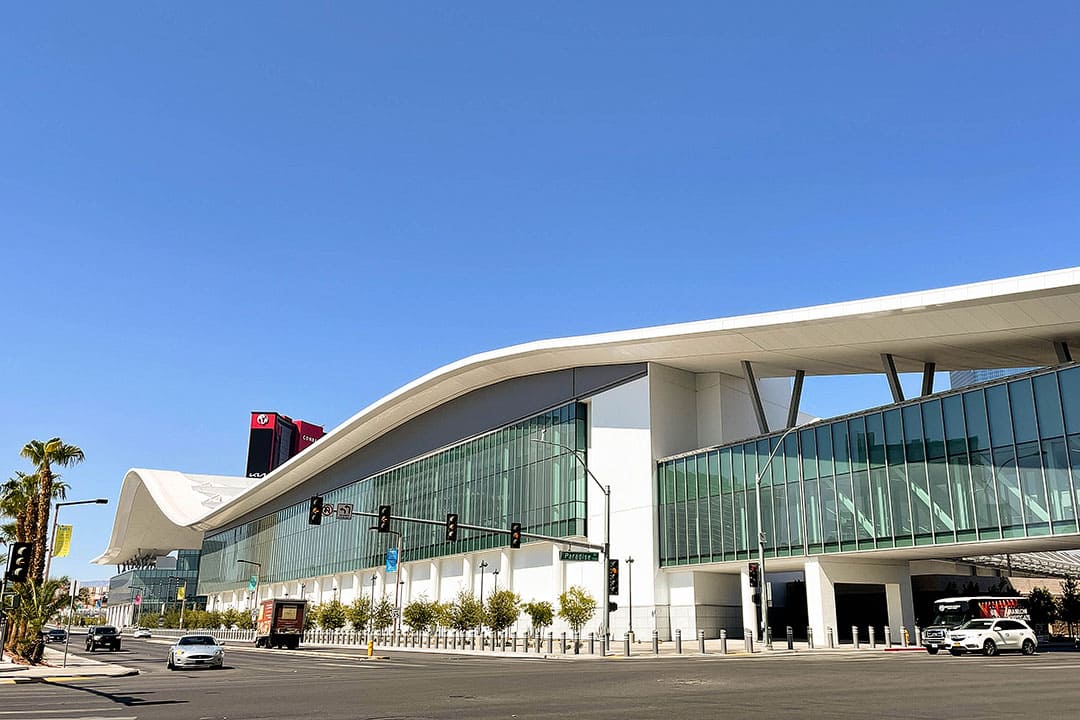 What to Eat in Las Vegas in June
Whether you're looking for fruits and vegetables at the farmer's market in Las Vegas or want to eat farm to table, you will find these in season (zone 9a).
Fruits in Season – Apricot, Rhubarb, Strawberries, Watermelon
Vegetables in Season – Artichoke, Asparagus, Basil, Beets, Carrots, Cauliflower, Celery, Cucumber, Eggplant, Garlic, Gourds, Green Beans, Green Onions, Hot Peppers, Leeks, Okra, Onions, Parsnips, Peas, Potatoes, Salad Greens, Shallots, Summer Squash, Sweet Peppers, Swiss Chard, Tomatillos, Tomatoes, Zucchini
More: 49 Best Places to Eat in Las Vegas
The Best Farm to Table Restaurants in Las Vegas
Here are some of the best farm-to-table restaurants in Las Vegas to check out:
Tips for Visiting Las Vegas in June
Get tickets as soon as you know what shows you want to see. Popular shows & concerts sell out fast!
Read all the fine print before heading to a show – some have restrictions on what you can bring.
Save money on multiple attractions, and get the All-Inclusive or Explorer Pass.
Sunscreen is a must, especially if you're doing outdoor activities.
Plan to arrive early for meals and shows. It takes longer than you think to get from one spot on the strip to another. Give yourself a buffer.
What to Wear in Vegas in June
Best Places to Stay in Las Vegas
Is June the Best Time to Visit Las Vegas?
If you're primarily going to be indoors on the Strip, any time of the year is fine. But if you spend any time outside, I don't recommend visiting in June. Even walking the Strip is miserable.
You should visit between November and March for outdoor activities like hiking and climbing. But if you're here for the pool parties and lake life, June is a good month.
VEGAS IN Jan | Feb | Mar | Apr | May | Jun | Jul | Aug | Sep | Oct | Nov | Dec
Do any of these things to do in Vegas in June interest you? Let us know if we missed anything! If you're holding an event and would like to be added, please email us at hello [at] localadventurer.com.
DID YOU ENJOY THIS POST? PIN IT FOR LATER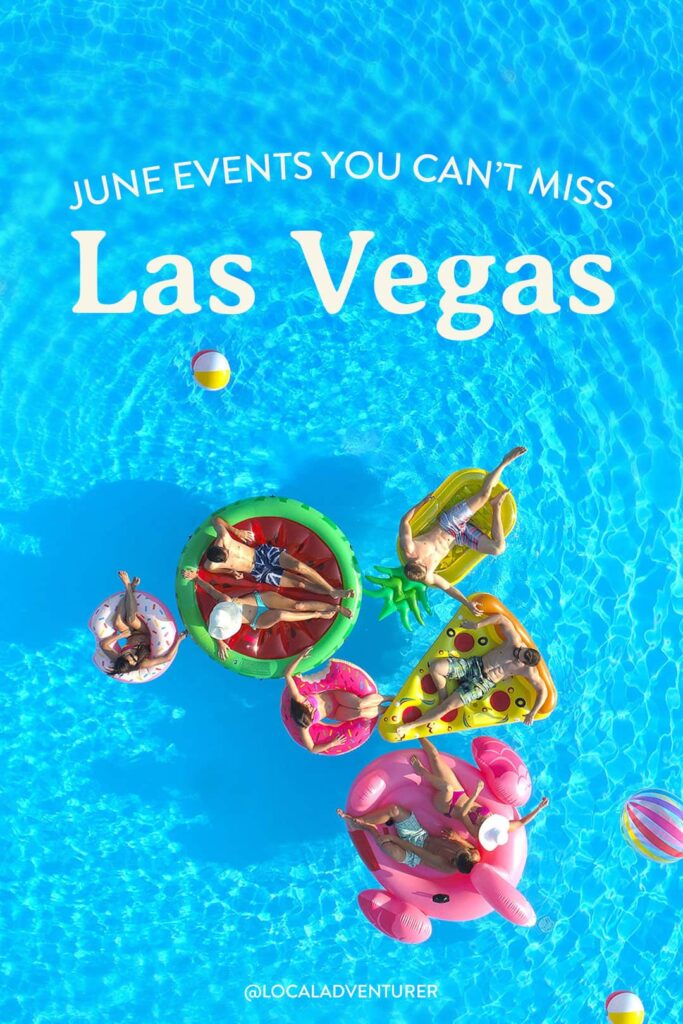 SEE MORE ABOUT LAS VEGAS
⟡⟡⟡⟡⟡
"Discovery consists not of seeking new lands but in seeing with new eyes" – M. Proust