What makes the best travel shoes? It's hard to make a blanket statement for everyone's travel style and trip itinerary, and there will always be times you want to sacrifice comfort for style or vice versa. When it comes to travel, however, some shoes are superior and some shoes are better left behind.
I've made plenty of mistakes in the past where I took the wrong pair on a trip and ended up suffering with blisters, while other times I tried to pack too minimally and didn't have the appropriate shoes for the occasion.
Luckily after 6 years of full time travel, we lived and learned, and today we're sharing our top tips and which shoes have been our favorite to date. We'll update this post as we continue to search for the perfect and best travel shoes.
This post may contain affiliate links, where we receive a small commission on sales of the products that are linked at no additional cost to you. All opinions are always our own. Read our full disclosure for more info. Thank you for supporting the brands that make Local Adventurer possible.
Last Updated: September 15, 2022
15 Best Travel Shoes for Comfort, Style, and All-Seasons
What Makes the Best Travel Shoes? Here are the Features to Look For
There are a few qualities and features we always look for when shopping for new shoes
Comfort and Support – Gone are the days where I sacrifice comfort for style How did I live in stiletto heels back in college? Living in NYC has taught us that it's okay to complete your dressed up outfit with sneakers. It may look strange to you at first, but it's the classic NYC look (the cute heels go in your bag). If you're driving everywhere, wear whatever you want, but if you're traveling, the chances are you're going to be exploring on foot.
Stylish – Because we do judge a book by its cover, and that's okay too when it comes to shoes. Just because we want comfort and support also doesn't mean we will settle for ugly shoes. If you need a heel, try chunky heels, since it has better support and gives you more area to distribute your weight.
Lightweight shoes are also a huge perk. Whether they are on my feet or in my suitcase, heavy shoes just start to become a burden.
Versatility – If I have to limit myself to a few pairs of shoes per trip, they need to cover a range of activities. That means I need something rugged enough to handle the outdoors but also stylish enough for going out in the city. You can't always have both, but every so often you find a lucky pair.
Performance – Lastly, I like finding shoes that have some sort of performance feature. That could mean breathability, which helps with comfort, or waterproof since you never know if you'll be caught up in a rainstorm.
So far these are our favorite all around travel shoes. Ever since we received these, they've been our go-to shoes for every day activities. These knit shoes are so much better than other trendy sneakers out there and have earned a spot on our shelves for a long time.
Not only are super lightweight and comfortable, the best part is that they are the first waterproof knit shoes. You don't have to re-treat them because the technology is permanently integrated into the knit and not a coating.
A lot of people have commented on how they look similar to Allbirds, but we always tell them they're better than Allbirds! They have better traction, they're waterproof, and you don't wear through them as fast.
Use Coupon Code: LocalAdventurer10 for 10% off your Vessi Shoes.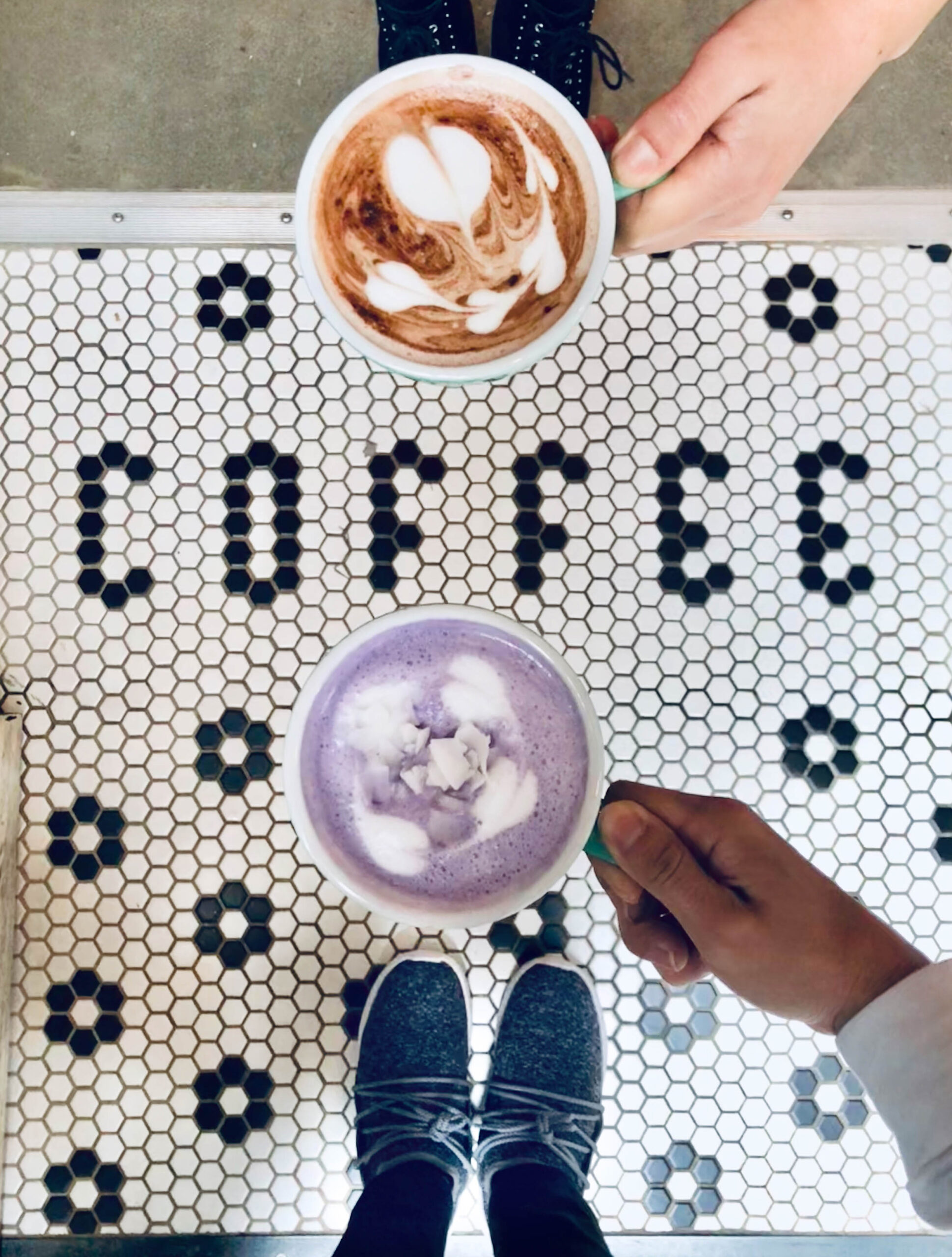 I remember seeing ads for the Tropicfeel Kickstarter campaign earlier this year and was immediately intrigued by their title of the ultimate travel shoe.
We took our Tropicfeel Canyons on a recent trip and have loved them so far. They've built a shoe that is versatile. It can be a water shoe that quickly dries, it's comfortable enough to walk a lot, the materials are built to be durable like a hiking shoe, and it's stylish enough to wear wherever you go. We haven't tried it out as a water shoe yet, but we will let you know once we do some canyon hikes.
In addition, the shoes are made with vegan-friendly, sustainable material, and they give 1% of their sales to organizations that protect wildlife.
Use Coupon Code: LocalAdventurer for 10% of your next purchase.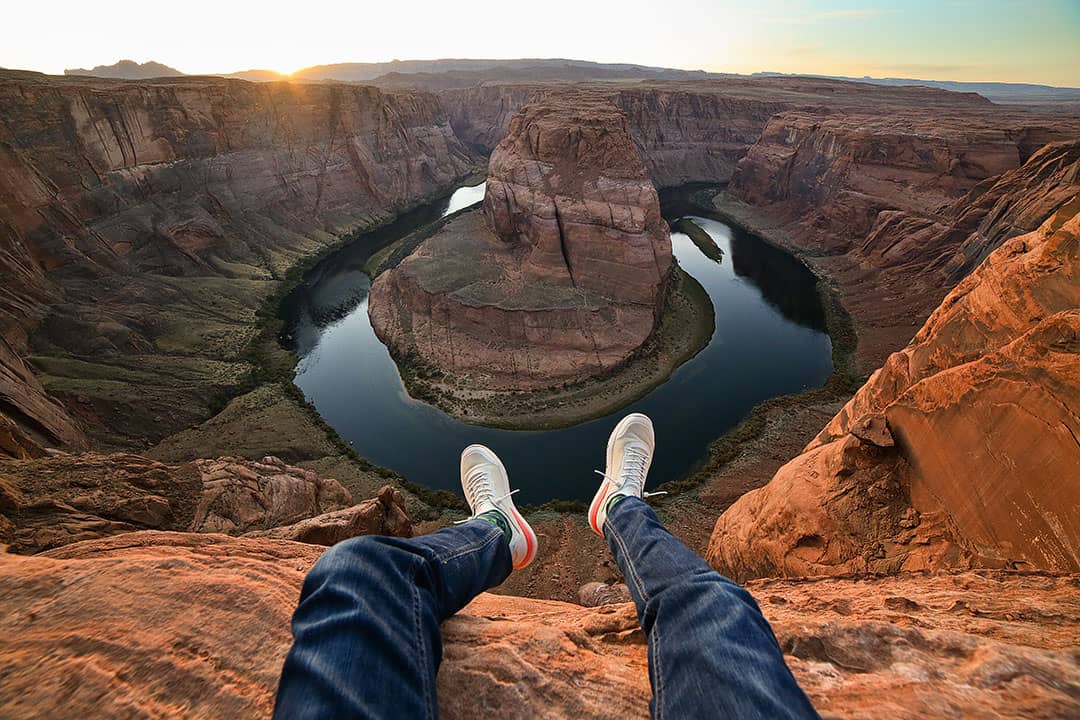 We recently got a pair of the Baabuk Sky Woolers. The Merino lining makes it cozy and itch-free inside. The 100% wool uppers make the shoes durable, flexible, and water-repellent. Wool has natural wicking properties and it is breathable making it great for warm or cool weather.
Besides the Vessi's, these are the next comfortable shoe that we own. 
Before we got our Vessi's, both of us were wearing our Cavus all the time especially on days we know we're going to be on our feet all day. They are super light, supportive, and comfortable. These shoes also have a very clean, and simple design that doesn't draw your attention too much to the fact that you're wearing sneakers.
This is another great option for anyone who lives or adventures in wet or dirty environments. The waterproof sneaker will keep your feet dry and clean while being lightweight and breathable. It's also made from cruelty-free material sources from eco-friendly farms.
The toe box is a bit small so it feels narrow vertically, but otherwise they've been comfortable so far.
I never thought I would own a pair of UGGS, but I also didn't realize how wide a selection of shoes they have. With winter around the corner, I decided to get a pair in hopes to keep my feet warm.
These wedge boots are waterproof and lined with soft wool so they are extra comfy. I only have a few boots with a heel, and since this one's a wedge it helps with comfort. I'll let you know how they fare in NYC winter. Jacob picked up a pair of the Hannen Boot, which are really heavy-duty but lightweight.
I'm sad that these are currently discontinued. I wish I picked up an extra pair, but I have a feeling this design will come back. In the meantime, you can buy them from third-party sellers on Amazon or this is the closest wedge boot that they have.
Note: The Indra Boot fit slightly narrow but I used these to stretch them out. Now I wear them all the time.
Reader's review: " I love Uggs so when I saw your blog with the Ugg Indra Boots on your list of travel shoes, I didn't hesitate to buy them. Living in Oregon, it's a win win that it's waterproof. Super comfy. And soooo cute.. You can dress it up or down. I love it!"
Superfeet is best known for their insoles, but when they announced their very own shoe line in 2017, we got to try out several pairs. These shoes are built from the inside out, so you never have to worry about functionality and comfort. They sponsored us last year, but this one is #notsponsored.
The Superfeet Ash Ankle Boot is my overall go-to travel shoe for fall, winter, and spring. I wear them so much, I have two pairs – the Chipmunk / Tan and Dove / Light Grey. They are stylish, lightweight, comfortable, waterproof, and versatile. It's almost too good to be true.
I've worn them dressed down with jeans and with dresses. I have also taken them on impromptu hikes and was surprised to find that the outsole has quite a grip. Jacob liked the Superfeet Stuart in both red and old blue color. It wasn't waterproof, but one of the most lightweight shoes we've found for him. You can see our full reviews here and here.
Note: Unfortunately, they stopped making our sizes (we have small feet) so now I have to use these shoe fillers to help with sizing. Also, the newer versions are narrower in the toe box, and I liked the fit better of the original version.
Earth shoes was founded by a Danish yoga instructor and aims to create comfortable and fashionable shoes for women. What's great is they plant 50,000 trees every year to help the planet too.
First Impressions of the Sparta Booties are surprisingly comfortable for having a heel. Chunky heels are the way to go! Woot woot! They have memory foam that cushions your feet from heel to toe.
I've worn them for a half day walking all over NYC with no issues, but will let you know how they fare on a trip where I'm out sunrise to sunset. I was worried that I would have trouble styling this statement shoe, but turns out they go with a lot of outfits.
Note: They fit narrow for my wide feet, but nothing these boot stretchers couldn't fix.  I read reviews that they tend to run narrow in general.
We discovered Danner Boots while we were living in Portland, and we're so glad we did. These are by far our favorite boots for hiking but we can also wear them in the city. 
Anytime we plan on doing any hiking on a trip or if we expect heavy rain, these boots come with us. They have also been perfect for NYC, especially during the winter when there is slush and puddles hiding around each corner.
Our go to Danners are the Mountain 600s. We took them on our multi-day hike in Patagonia and Kyrgyzstan, and they work for the city because they don't look like typical hiking boots. One person even scoffed at Jacob on an icy winter hike thinking he was just wearing regular sneakers. 
I also have the Danner Mountain Light Cascade that is a bit more stylish.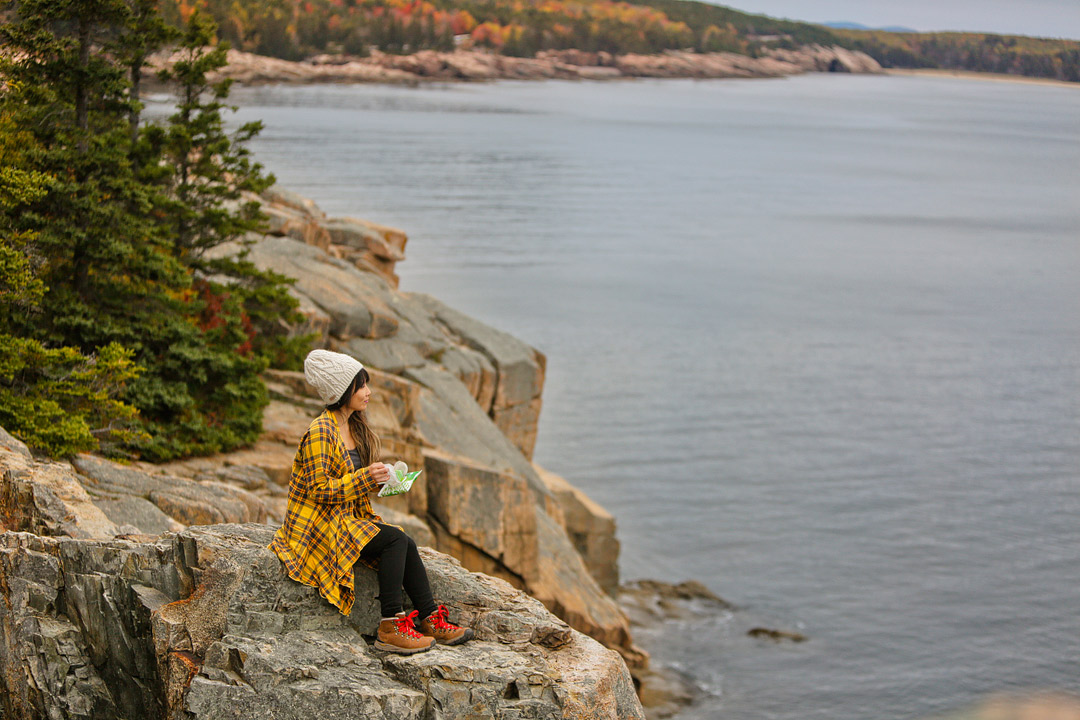 This is my go to boot if I'm headed to a ski or winter or if I'm headed to a winter destination. They are comfortable, warm, waterproof, and stylish. Since I have small feet, I got to purchase the kids version for cheaper. Score~!
The Sorel 1964 Pac Nylon Boot was the closest one I could find for a men's version. It has everything but the faux fur on top.
Cons: The kids version has a cinch for the laces, which I love because they are so easy to put on and off, but it doesn't look as good as the women's version.
Here is another pair of UGGs that doesn't look like what we usually picture as UGGs. Excited to add these comfy fabric flats to my wardrobe.
These fit extremely narrow on me, but I was able to use my boot stretcher to stretch these out. P.S. The boot stretcher kind of works for shoes but the shoe stretcher definitely does not work for boots. They still run a bit tight for my wide toe box, but it's not unbearable.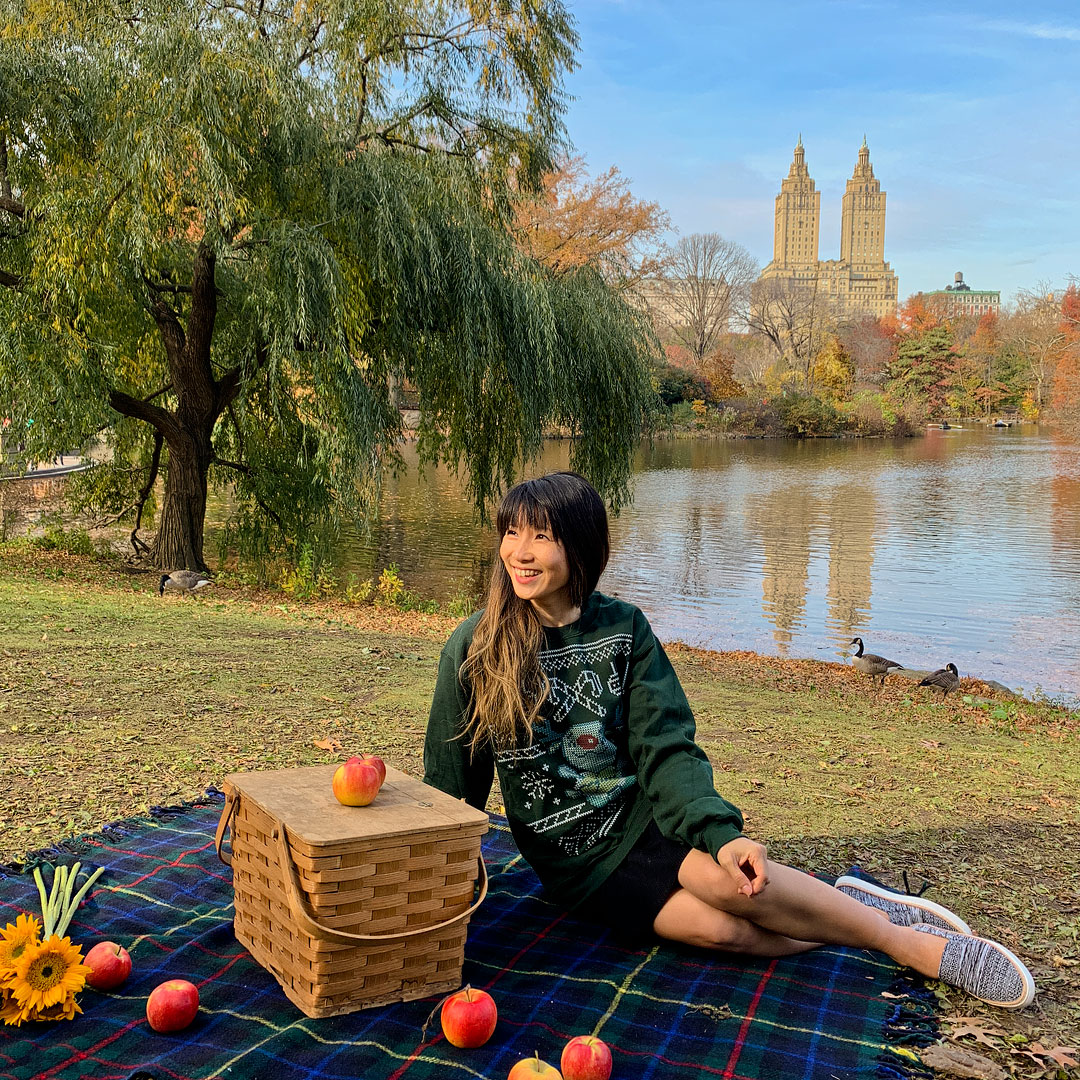 Here's a lightweight travel shoe that also celebrates life, travel, and fashion. There are a ton of different prints and patterns.
These slip-on designs are made to stay breathable and keep your feet comfortable as you walk. They're also machine washable! How do you like the prints we chose?
The Xero Boaty is built with the minimalist approach with the school of thought that barefoot is better. For travel purposes, these are incredibly light and flexible. It's easy to pack since you can even roll up the shoes. 
First Impressions: They make my feet look tiny and I've already gotten several compliments on how cute they are. So far they have been comfortable for walking around the city.
Pro Tip: It takes time to adjust to barefoot shoes since you're using muscles that you may have never used before. Give them a few weeks of wear before you decide on whether minimalist shoes work for you.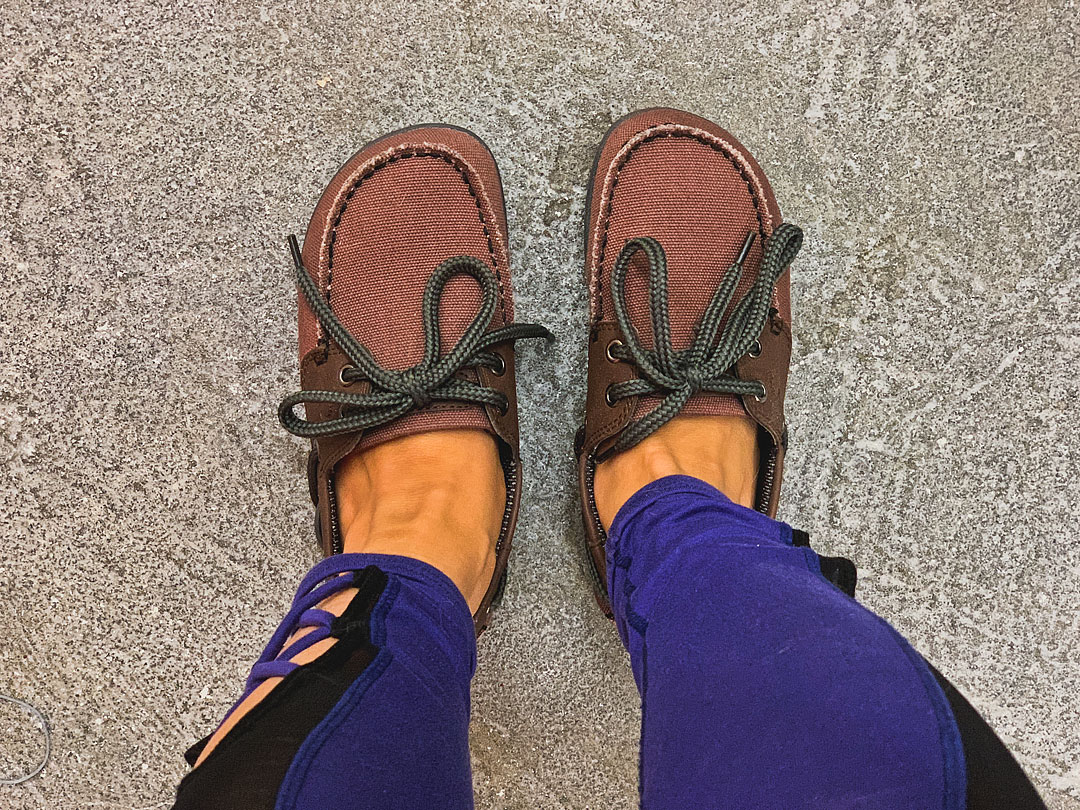 I first discovered Sanuks through their flip flops, which I'll talk about later. Since I love them so much, I had to try out their other shoes. These are the lightest flats I own. Jacob has the Sanuk Pick Pocket Sneaker, which is similar but you can stash money away in them.
Note: I'm currently using these shoe fillers to help with sizing. They don't have half sizes and say order a half size up, but they ended up being too big for me.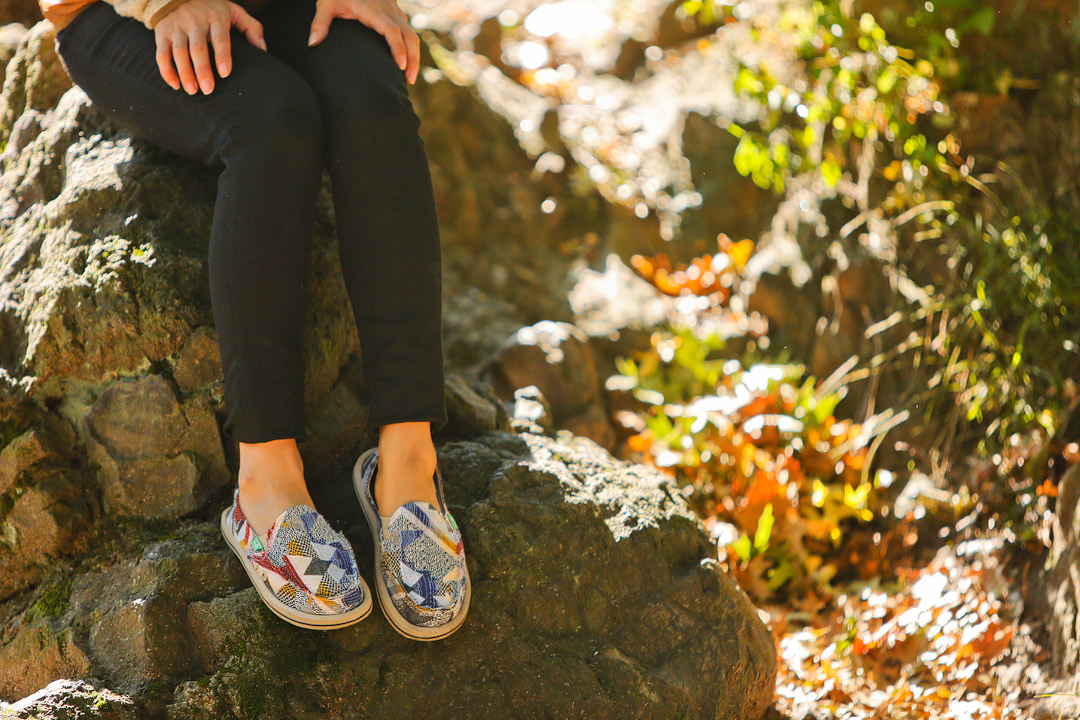 I love flip flops. If I could wear them year round wherever I go, I totally would. Sometimes I wear flip flops with a winter coat; I kid you not. That's why I belong in southern California where my toes are free. Ever since I discovered the Sanuk Yoga Bliss flip flops, they have been my favorite by far. They are just so comfortable. They are relatively lightweight for a flip flop and made of yoga mat material. 
Note: The downside of these plush flip flops is that they soak and retain water, so if you know you'll be getting wet, these aren't the best. Also, if you're walking all day in them, they don't have very good arch support especially for those with flat feet or fallen arches.
I still wear them allll the time. I also just got the Yoga Salty Metallic, which is slightly dressier. They feel just like the Yoga Bliss in terms of comfort.
Since my Sanuk's soak and retain water, Underarmour flip flops are my go to alternative when I go on trips involving camping, beach, pool, or needing flip flops in the shower. Since my friend gifted them to me, they have been on a majority of my trips. It's not as plushy and comfy as my Sanuks, but they're the most lightweight flip flops I've found.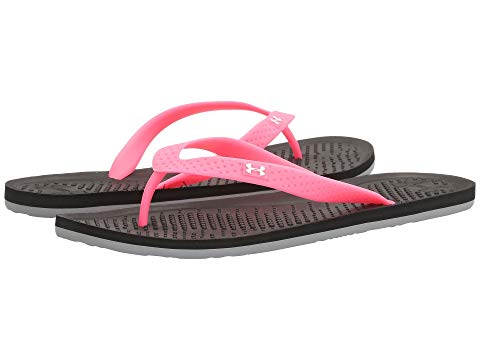 Specialty Performance Shoe
We rarely pack these, but on the occasion that we're on a water based hiking trip, these water shoes are a must. Right now I have a pair of Keens, which are fine in certain scenarios, but really don't like them because rocks can still slip in. Jacob has the older version of these water shoes that they discontinued, but I just found these Evo Water Shoes and plan to get them for our next hike through the Narrows.
Best Travel Shoes Comparison Chart
What Shoes to Pack and When
If there's one thing I learned about minimalism after Project 333, is not to skimp on the shoes. We know it's not always possible, but when we can, we plan destinations with similar weather or activities.
Flip Flops – Never forget the flip flops. Every time I thought I could do without them, I've regretted it. And why? They're so thin and packable. I don't recommend them being the sole shoe (pun intended), but they always come in handy. They're not only great for beach destinations, but for showers, dirty floors, or for something that's easy to get in and out of them for a quick trip to the vending machine.
Sneakers – If you're going to walk more than 10k steps a day, these are a must if you care about your feet. Examples – if you're going to Europe or NYC.
Comfortable Casual Flats – If I'm traveling somewhere where we'll mostly be driving from place to place.
Dressy Boots – I'll replace my comfortable casual flats for cute boots usually for fall and winter destinations.
Ballet Flats – For any formal events like weddings or nice dinners with a dress code.
Hiking Boots – We usually only pack our hiking boots when we know we'll be doing a strenuous hike. For the most part, we can get away with hiking in sneakers as long as it's not over 5 miles or rough terrain.
More Popular and Highly Rated Travel Shoes
I have small and wide feet, so it can be extra challenging to find the right pair of shoes. Here are some more we hope to check out and test them on the road. 
Shoes that Did Not Work for Us
Here are some more we hope to check out and test them on the road.
What shoes have you loved traveling with most? Any we need to check out?
Did you enjoy this post? Pin it for later
SEE MORE CITY BUCKET LISTS
"Discovery consists not of seeking new lands but in seeing with new eyes" – M. Proust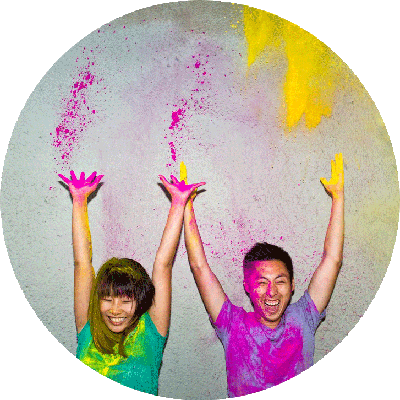 Esther and Jacob are the founders of Local Adventurer, which is one of the top 5 travel blogs in the US. They believe that adventure can be found both near and far and hope to inspire others to explore locally. They explore a new city in depth every year and currently base themselves in NYC.