Going to the Life is Beautiful festival in Las Vegas? Here is everything you need to know.
We first attended the Life is Beautiful festival in Las Vegas during their first year and then again when they celebrated their 10th year. With our favorite bands in the lineup, beautiful fall weather, and camera in hand, we headed into the three-day weekend to see what makes Life is Beautiful extraordinary.
Not only did we see our favorite artists, but we took our time to explore the food, art, and speakers. Within the past few years, this festival has grown exponentially to become one of the largest and top festivals in the US.
Life is Beautiful Festival 2023 Countdown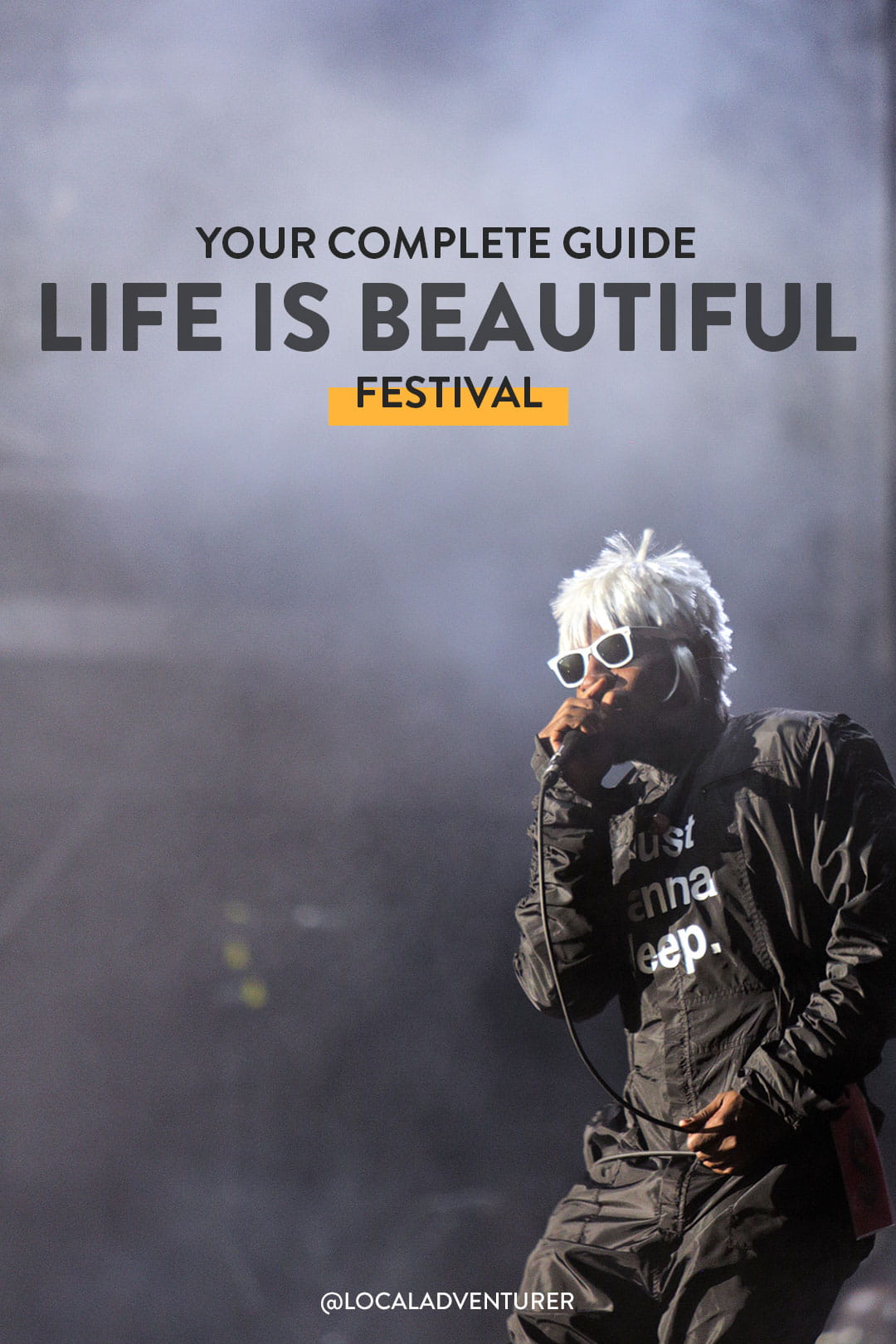 This post may contain affiliate links, where we receive a small commission on sales of the products that are linked at no additional cost to you. All opinions are always our own. Read our full disclosure for more info. Thank you for supporting the brands that make Local Adventurer possible.
Last Updated: September 28, 2023
What is Life is BEAUTIFUL Festival
Life is Beautiful in downtown Las Vegas is an annual festival celebrating music, food, art, comedy, and learning. It started in 2013 as a three-day event and is now one of the world's largest festivals.
The whole purpose of the festival is to shift perspectives. By exposing yourself to new experiences and getting yourself outside your comfort zone, you'll learn to see the world differently.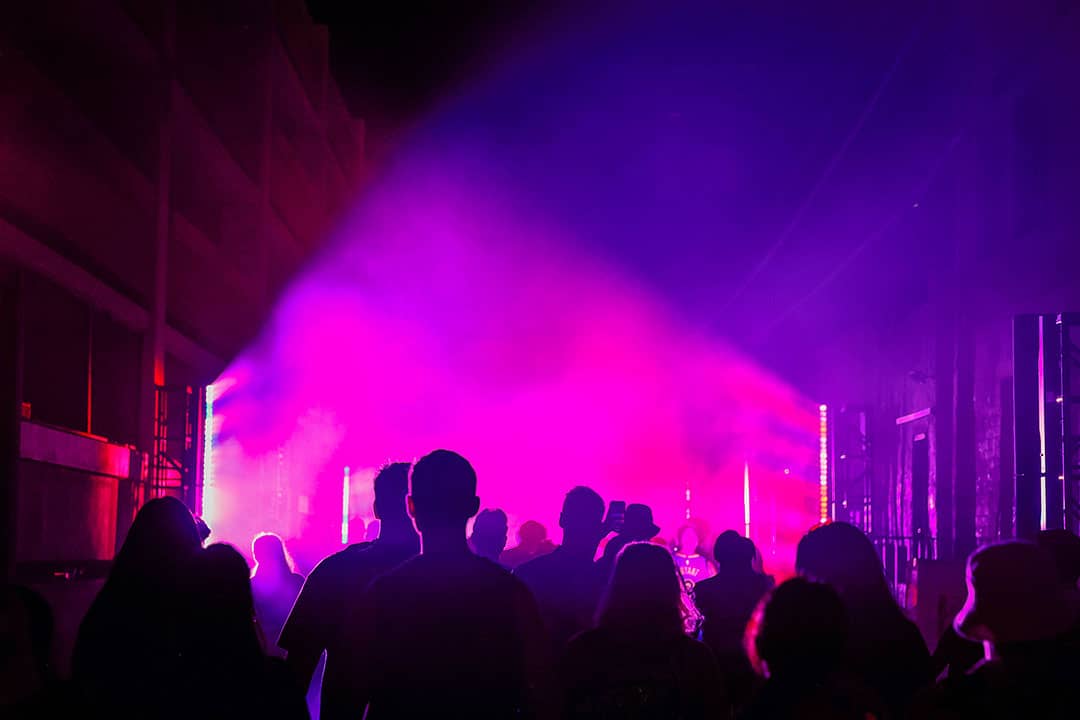 General Information
When is Life is Beautiful
Life is Beautiful is happening September 22-24, 2023, with gates open from 2 PM to 1 AM and performances starting at 3 PM. The festival happens rain or shine, although rainfall is rare in Vegas.
Where is Life Is Beautiful
It takes over 18 city blocks in Downtown Las Vegas and runs from 7th to 11th Street and Mesquite to Carson Avenue.
Festival entrances are located at Fremont and 7th St, as well as Fremont and 11th St.
See More: 17+ Fun Things to Do in Downtown Las Vegas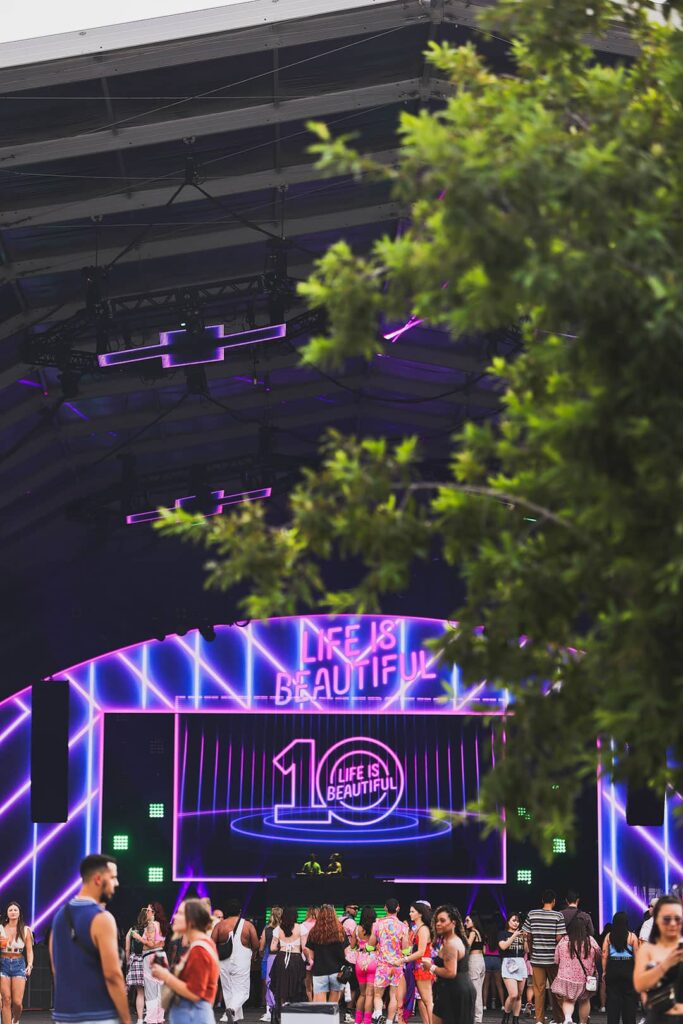 Life is Beautiful Tickets
The five types of tickets for Life is Beautiful:
GENERAL ADMISSION (GA) TICKETS ($380 – $410) | Single Day Ticket ($150)
Access to stages for music and comedians, art installations, and food and beverage experiences.
GA+ ($580 – $610) | Single Day Ticket ($250)
All the above plus GA+ Lounge with dedicated food and beverage offerings and restrooms with AC.
VIP ($795 – $855) | Single Day Ticket ($380)
All of the above (minus GA+ Lounge) plus express entry, access to VIP Villages, exclusive stage viewing areas, curated VIP food and merch, and concierge service at the Downtown VIP Village.
VIP+ ($1575 – $1675) | Single Day Ticket ($765)
All of VIP plus elevated viewing platforms, private restrooms with AC, dedicated bars with complimentary drinks, daily culinary and mixology features, and mobile charging stations.
ALL-IN ($3150 – $3350) | Single Day Ticket ($1555)
Includes all VIP+ plus access to the Artist Hospitality Lounge, exclusive front-row viewing areas at Downtown & Ambassador stages, shuttle service between those two stages, two daily food vouchers, and a commemorative gift.
Ticket prices will increase as the festival gets closer. You can also purchase tickets on layaway.
See More: 15 Unique Bucket List Worthy Experiences in Las Vegas You Cannot Miss
Experiences at Life is Beautiful
Most people are drawn to the festival because of the musical acts, but don't miss the other experiences!
Music: Four Stages, Three days. Tons of music. Check out the lineup below.
Culinary: Lots of food to feast on, including multi-course meals, grab-and-go bites, and more.
Art: Murals, sculptures, and more transform the downtown area.
Experiences: Surprising events around every corner (more details soon).
Meow Wolf: Meow Wolf is hosting a mini block party in the SubOrbs, a multi-dimensional art and music celebration. Check out our guide to Omega Mart.
JammJam: A musical experience celebrating the music community.
Las Vegas Strip Entertainers: Strip entertainers like Cirque and Blue Man Group perform at Life is Beautiful.
See More: Fergusons Downtown – Your Complete Guide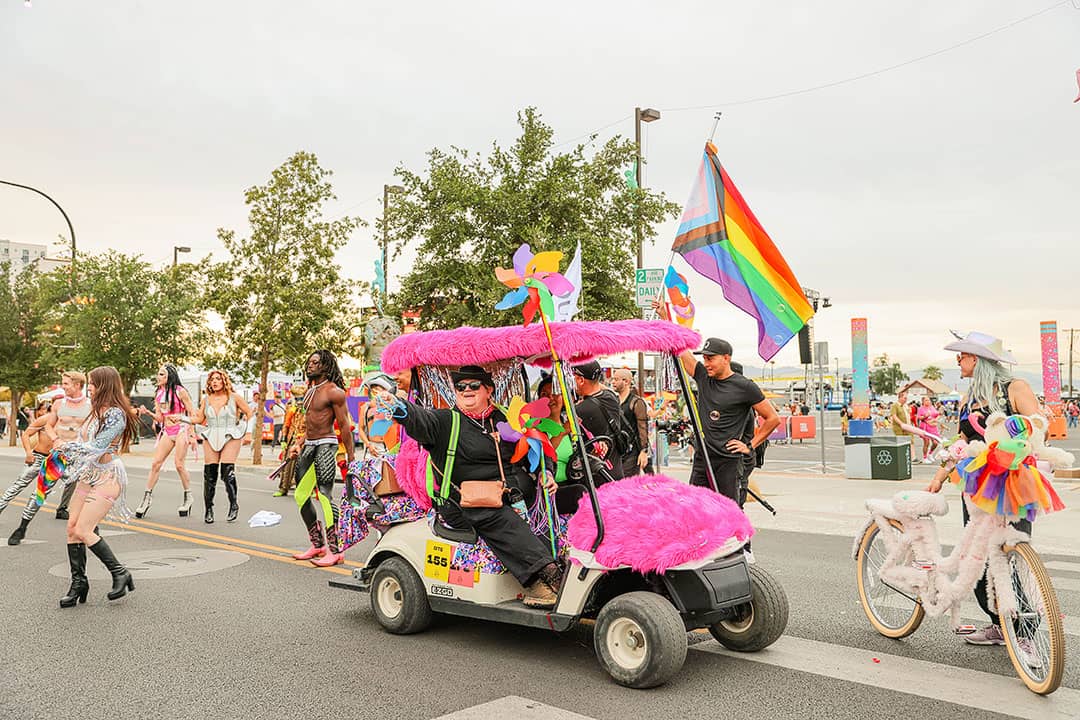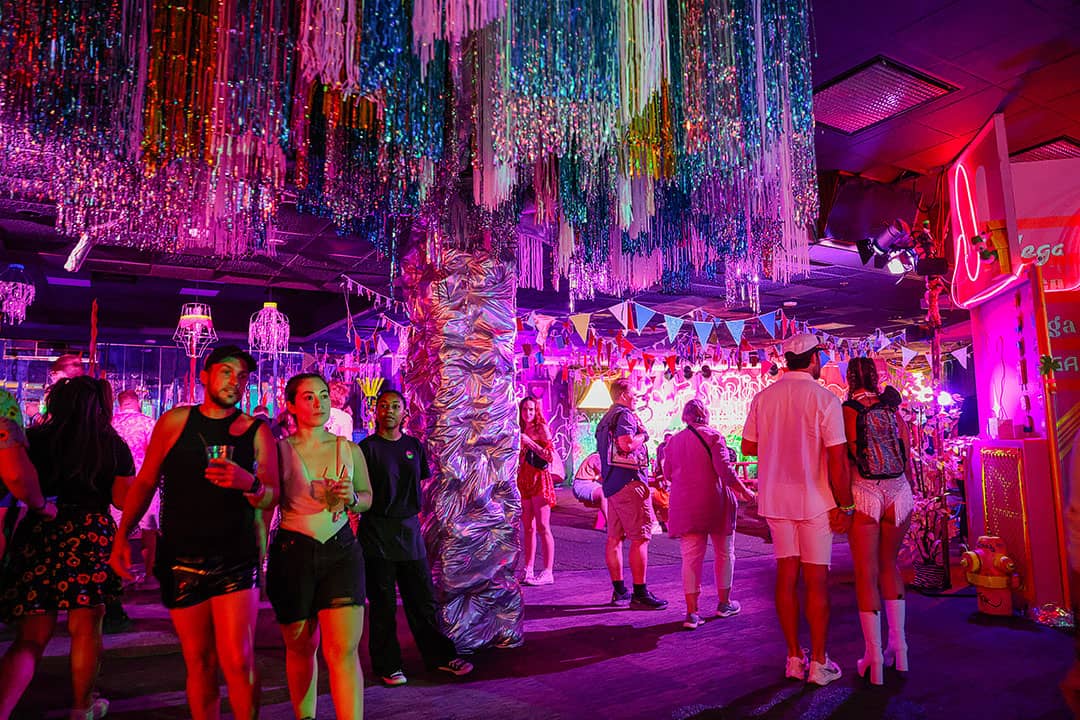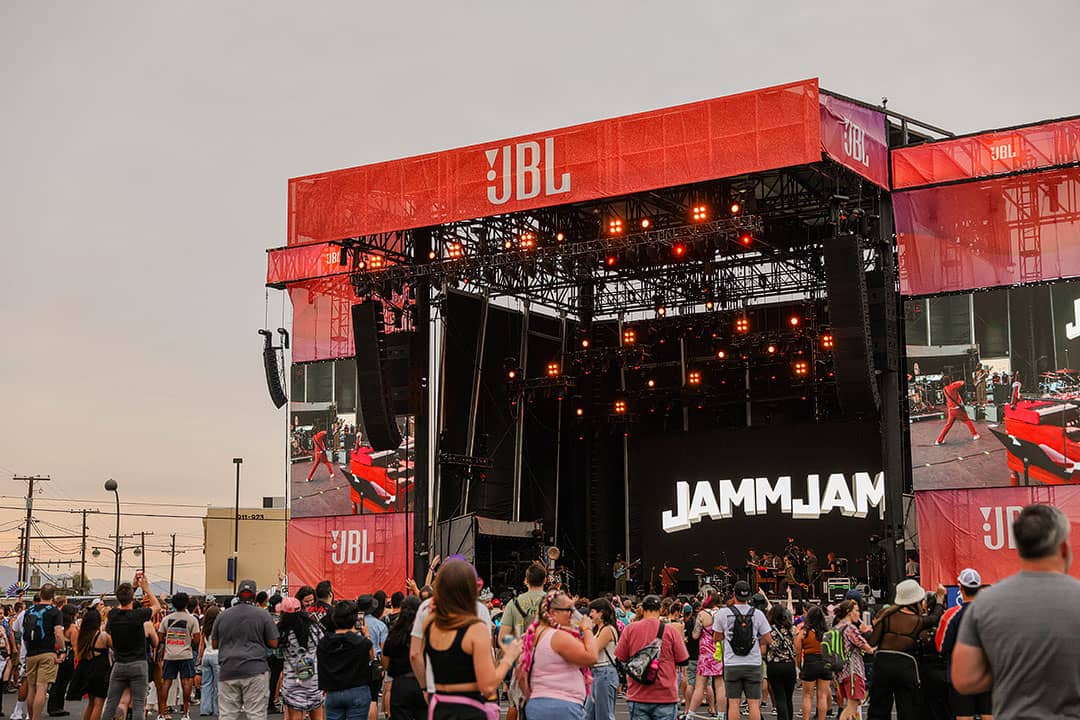 2023 Line Up for Life is Beautiful Festival Las Vegas
Check out the 2023 lineup!
The Killers
Kendrick Lamar
Odesza
Khalid
The 1975
Flume
Yeah Yeah Yeahs
Nelly
Omar Apollo
Kim Petras
John Summit
Ferg
Madeon
Dayglow
Cigarettes After Sex
Blxst
Bebe Rexha
Purple Disco Machine
Rina Swayama
Ben Bohmer
Yung Gravy
The Wombats
The Rose
Inhaler
Claptone
Goth Babe
Amber Mark
Renee Rapp
Cloonee
Cory Wong
Baby Tate
Snakehips
Raye
Blond:ish
Jessie Murph
Franc Moody
Babytron
J. Worra
Chika
Jawny
Anna Lunoe
Beach Weather
Slayyyter
Wilderado
William Black
Jackstrap
Biig Piig
Roosevelt
Talk
Barry Can't Swim
Mindchatter
Vandelux
Miya Folick
Honeyluv
Coco & Breezy
Ewan McVicar
Almost Monday
Salute
Charlotte Sands
Two Another
Telykast
Joy Anonymous
Winston Surfshirt
Ayybo
Lewis Thompson
Snacktime
Night Tales
Dance System
Prentiss
Rockie Brown
Lema
The Emo Night Tour
Blue Man Group
Cirque du Soleil
Jabbawockeez
Magic Mike Live
Piff the Magic Dragon
Tape Face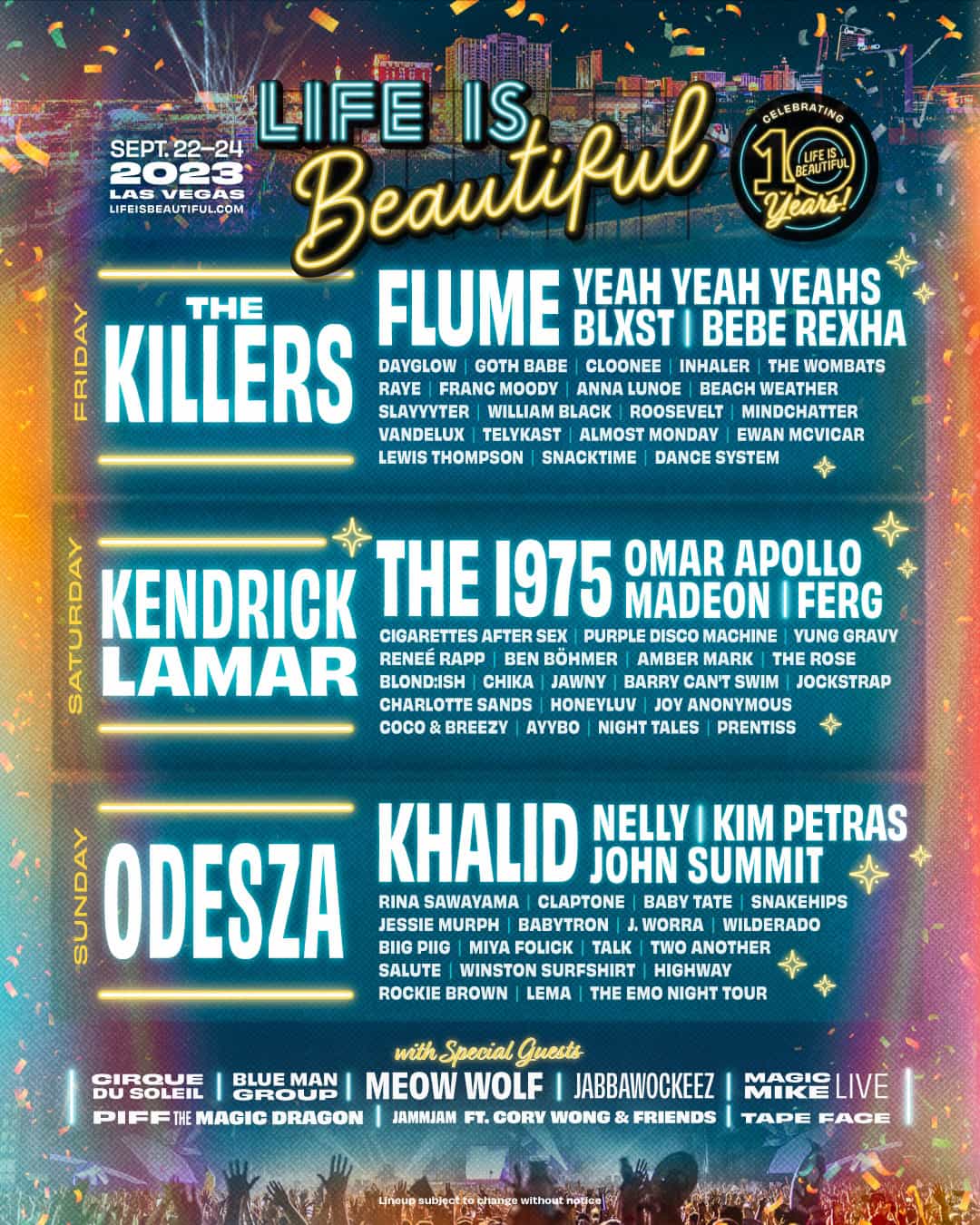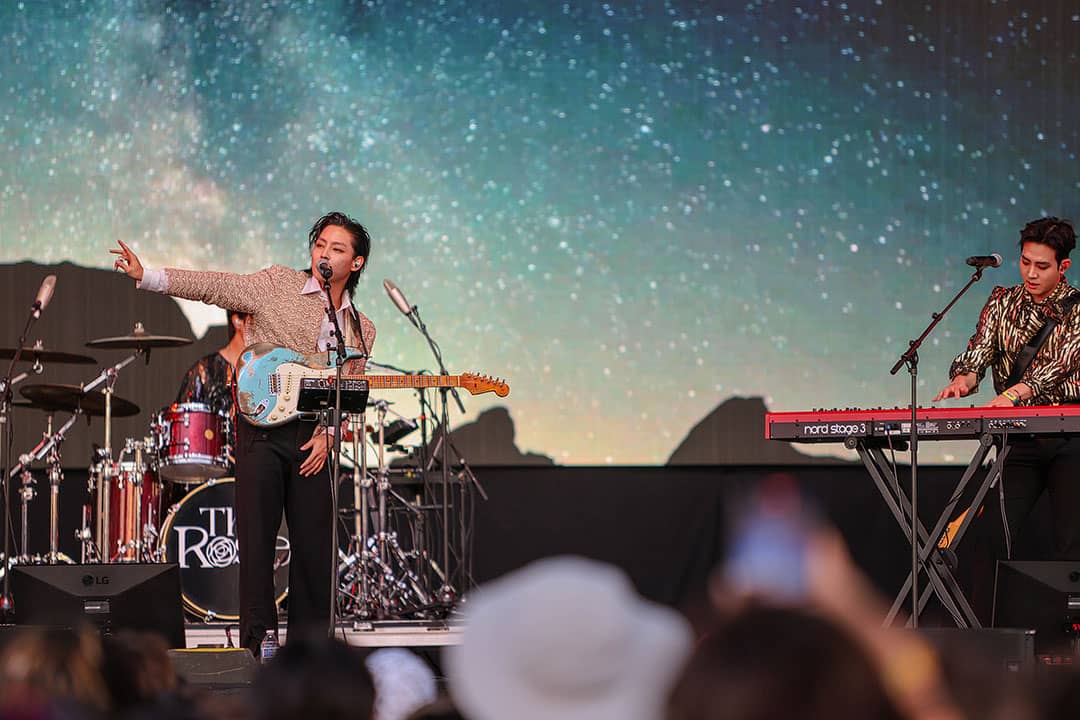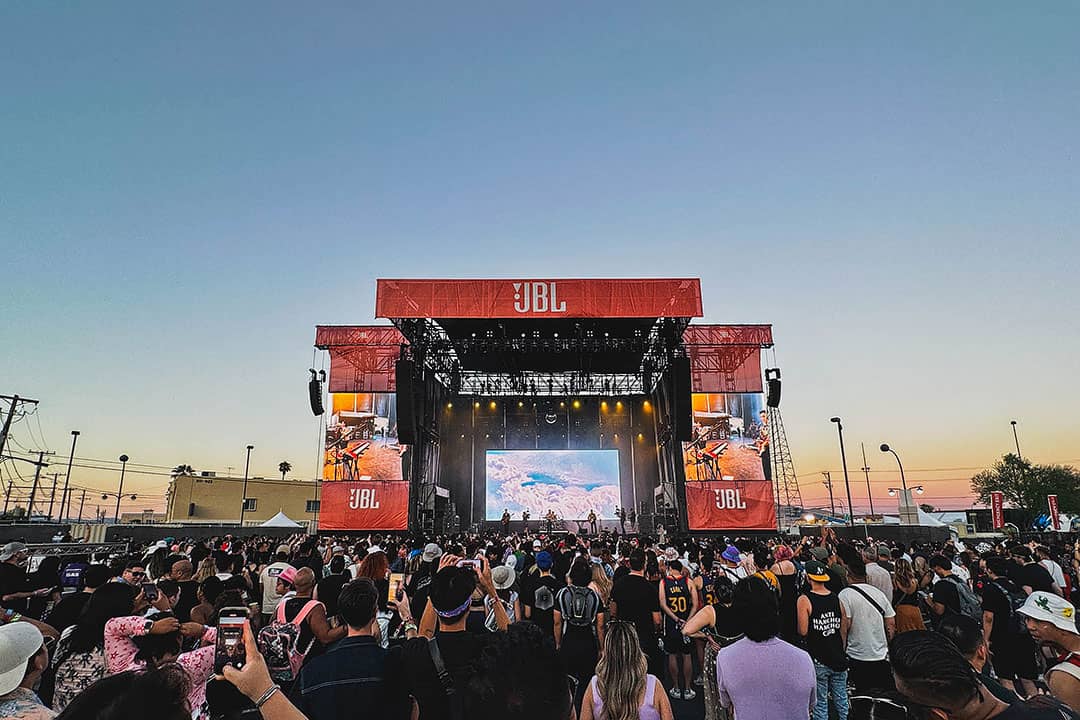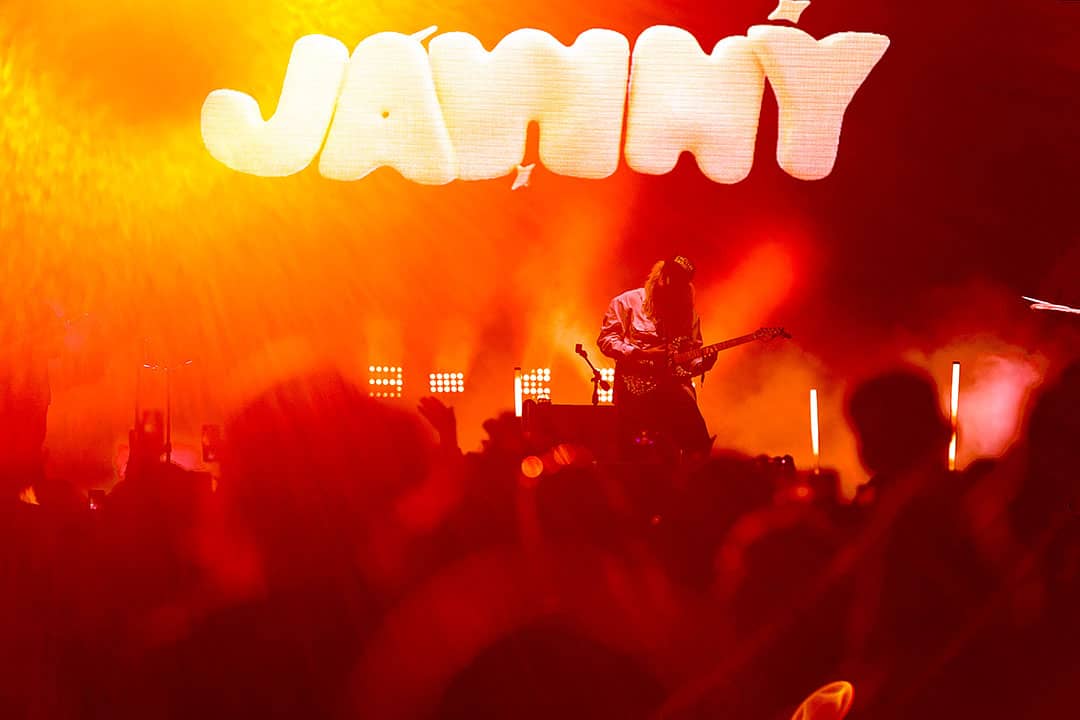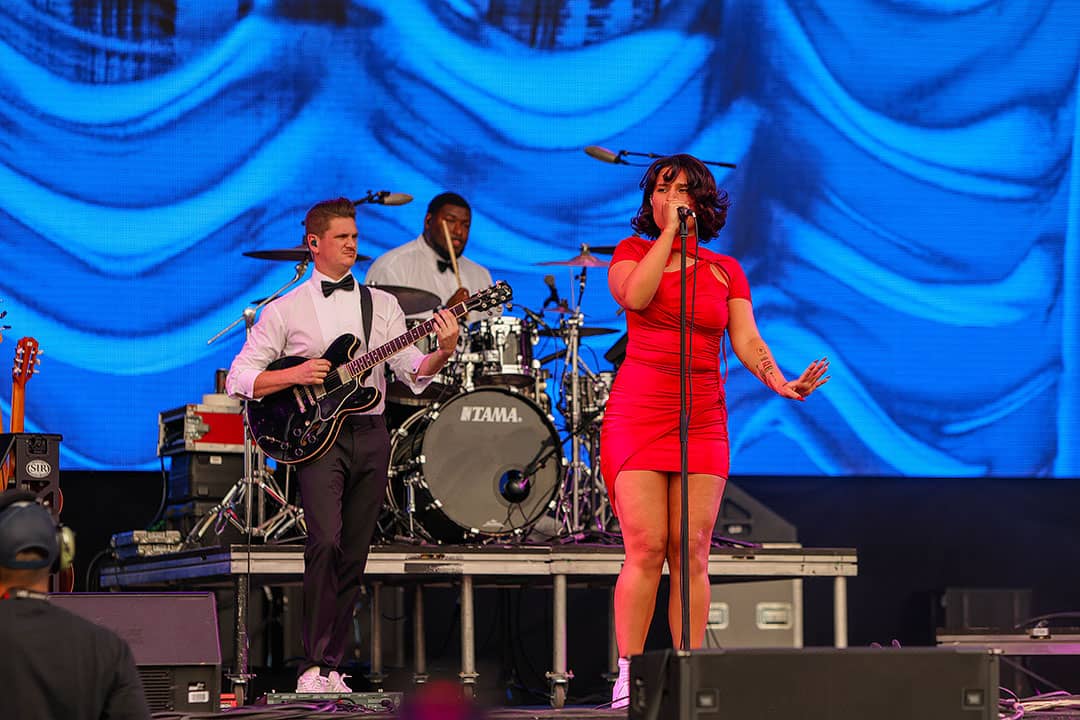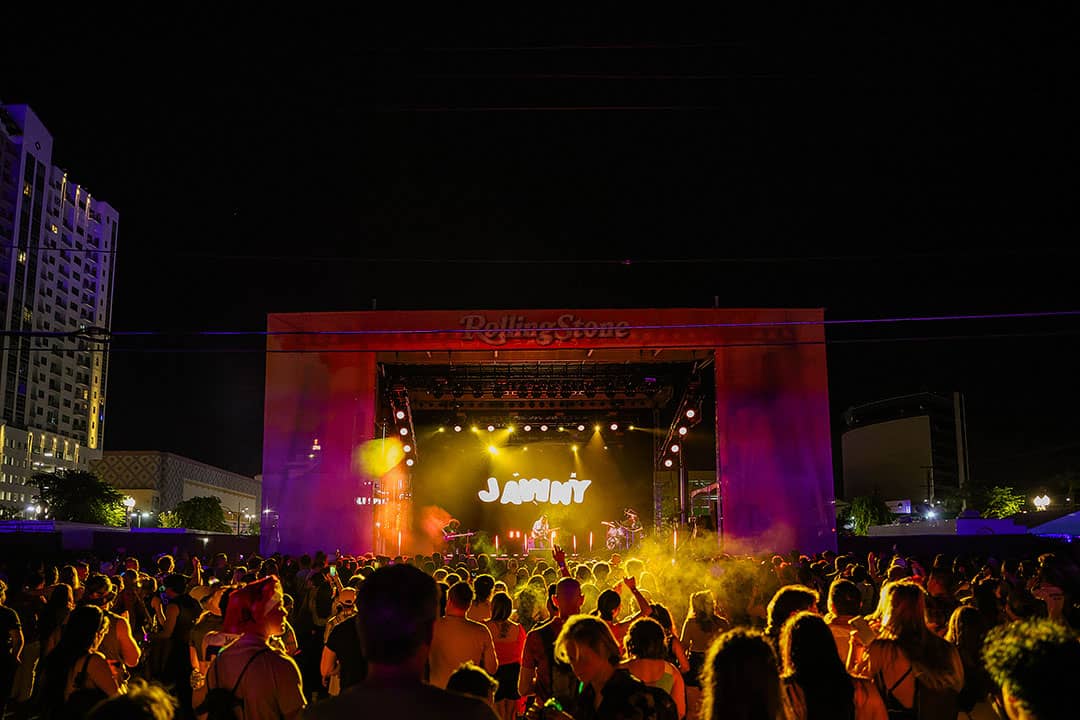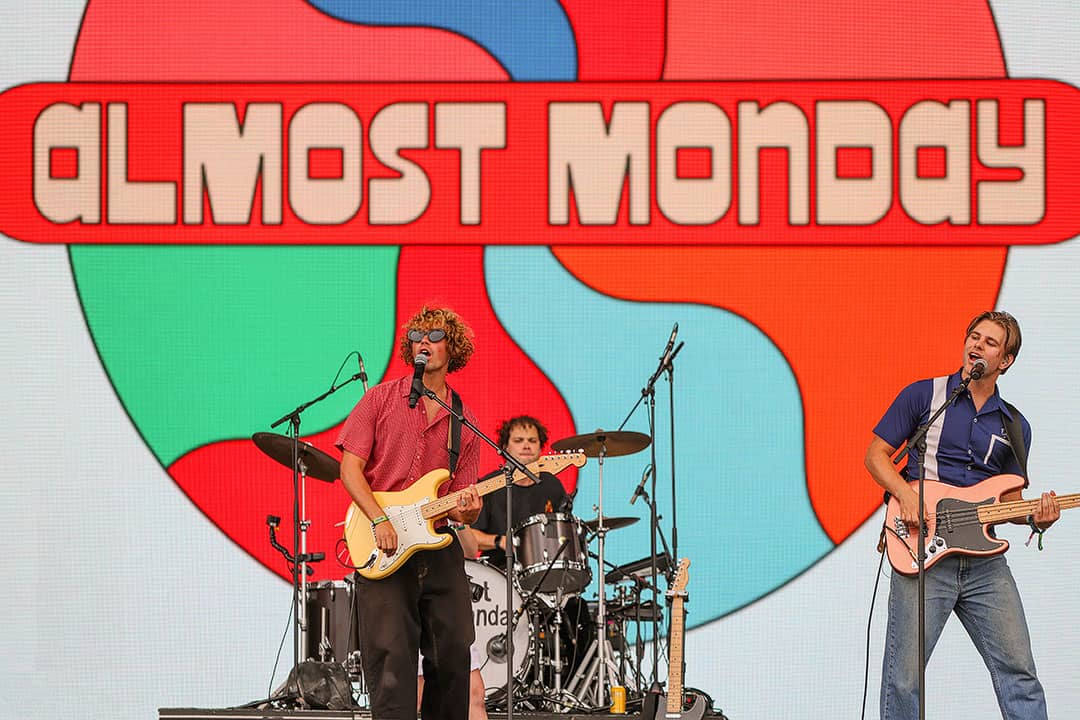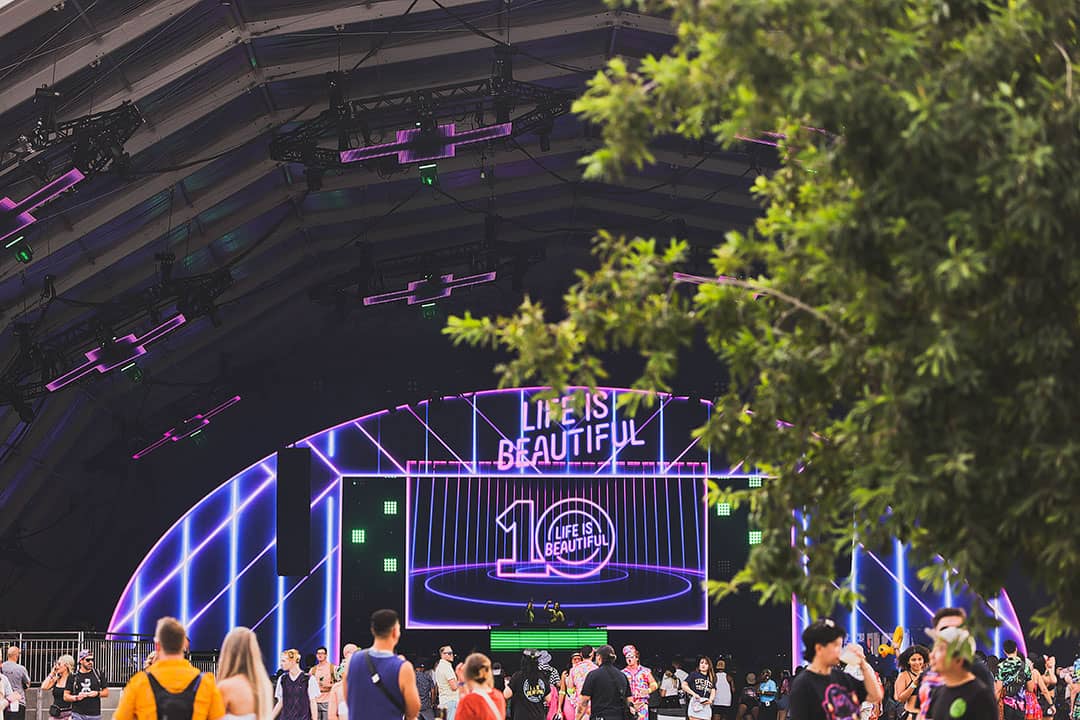 2023 Culinary Line-Up
The Main Stage had all the popular Vegas food spots. Some of the food we randomly tried was disappointing, but we ended on a good note with Antidote (Note: it costs way more than outside the festival, and they give you less food than at the Foodieland Festival). They also have two experiences: A Pizza Perfection and Omakase Cantina.
(G – Gluten Free // V – Vegan // E – Vegetarian)
50 Shades Tastier (G V E)
Afters Ice Cream (V E)
Aguas Fescas (G V E)
Antidote LV
Ben & Jerry's (G V E)
Bling Bling Dumpling (V E)
Buddy's Jersey Eats (V E)
Cafe Americano (G)
Cousins Maine Lobster
Custom Pizza Truck (V E)
Dank Dogs (G V E)
Dough 2 Door (V E)
Down 2 Earth (G)
Dragon Grille (G V E)
El Shuko Truck (G)
Endless Pastabilities (V E)
Event Specialists (G V E)
GOAT Sports Bar (G)
Good Times Ice Cream (G V E)
Grouchy John's
The Joy Pop Co (G V E)
King's Sausage (G V E)
Hot Bamboo (G V E)
Hummus Bowls/Wraps (G V E)
Lumpia Bros (G V E)
Night + Market (G)
Noon's Boba Express (G V E)
Ole Manny's Seafood (G V E)
Oming's Kitchen (G)
Pancho's Kitchen (G V E)
Pearls Mini Donuts (G V E)
Pizza Romana (G V E)
The Pizza Shop (V E)
Pizzaoki (V E)
Pizzolli (V E)
QFS Tacos (G V E)
Romega Taquieria (G V E)
Secret Creamery (G V E)
Shake Shack (G V E)
Simpli Sushi (G)
Snowie Paradice (V E)
Spicy Pie (V E)
Stripchezze (V E)
Tacotarian (G V E)
Temaki Time (G)
Teriyaki Corner
Toddy Shop (V E)
The Twisted Lemon (G V E)
Wai Koko Beverage Co (G V E)
Wicked Maine Lobster (V E)
Yaqui Zen Kitchen (G V E)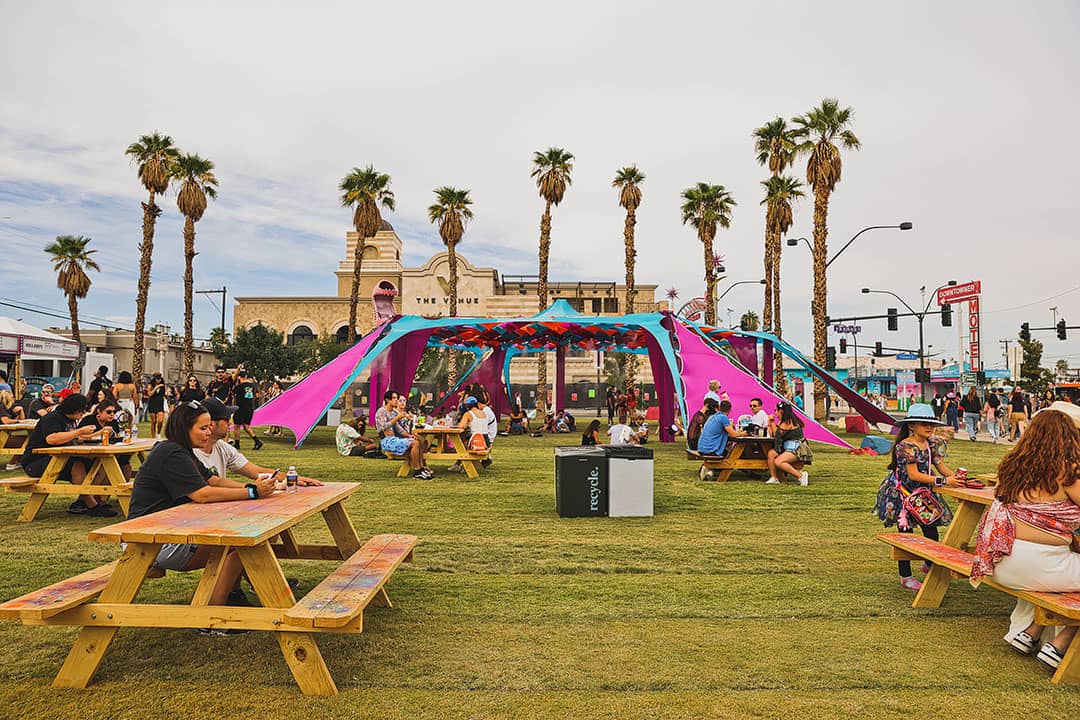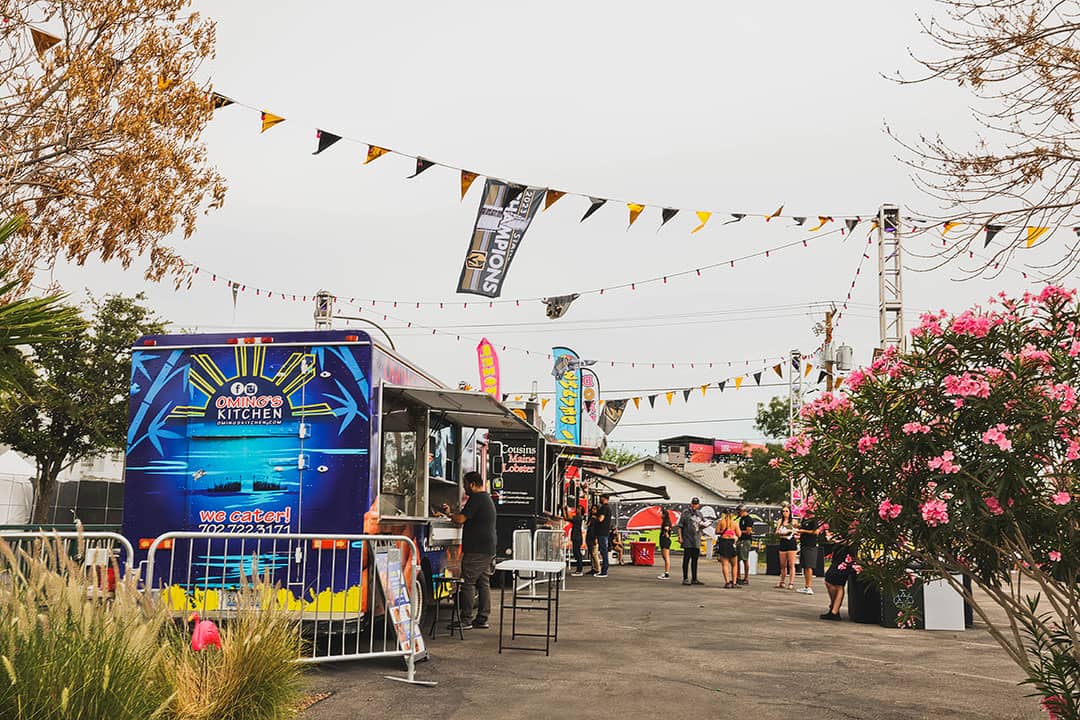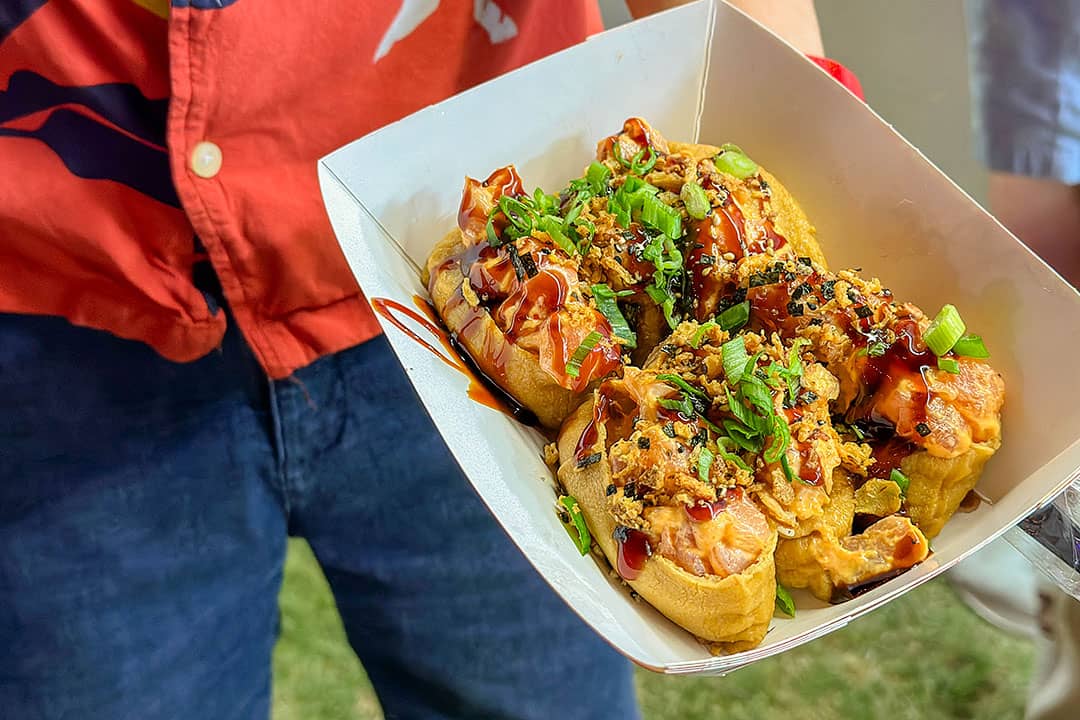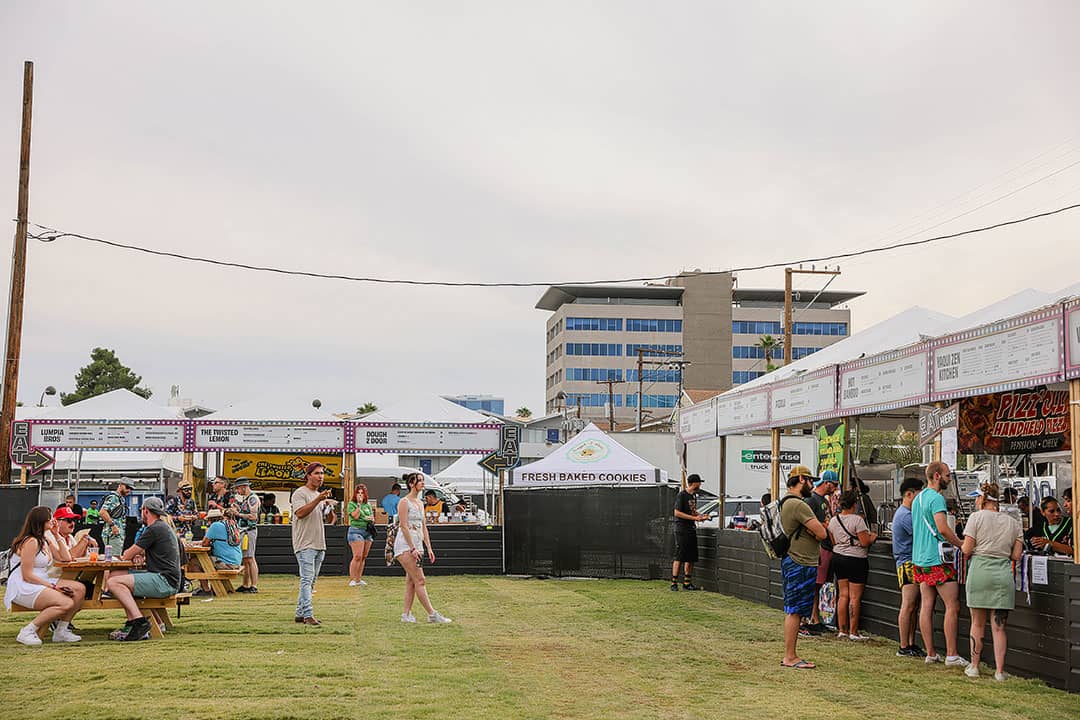 How much does it cost to attend Life is Beautiful – A Cost breakdown
Many factors determine how much a weekend at Life is Beautiful will cost, but using the most common situations, here is a rough cost breakdown.
Tickets ($580) – Tickets run from $580 for a general admission ticket to the all-in-all weekend at $3150. We'll calculate the breakdown with a GA ticket.
Hotel ($900) – Hotel prices surge significantly during the Life is Beautiful weekend. For example, Hotel California, which is within walking distance, is one of the more affordable hotels but inflates to $800 a night. Most Strip hotels go up 2-3x in price with an average of $250 a night.
Food + Booze ($450) – Eating and drinking on the strip or at festivals is pricey. You can easily spend $150 a day. With that said, if you have a car, there are a ton of cheaper eats off the strip that are delicious. Assuming you'll spend most of your time at the festival, we'll keep it at $150/day.
Transportation ($40-390) – Getting to and from the airport will roughly be $40 round trip. Add a ride to and from the festival if you're staying on the strip, and you'll quickly rack up another $300-350 for the weekend. Expect surge pricing near festival grounds.
Airfare (Varies) – Whether you're flying in or driving in, you'll have some expenses. I'll let you add that in when calculating your cost.
TOTAL ~$2080 + Transportation – Your total will be roughly $2080. The plus side is you're probably going with friends, so you can always split hotel and transportation.
See More: Container Park Las Vegas – Your Ultimate Guide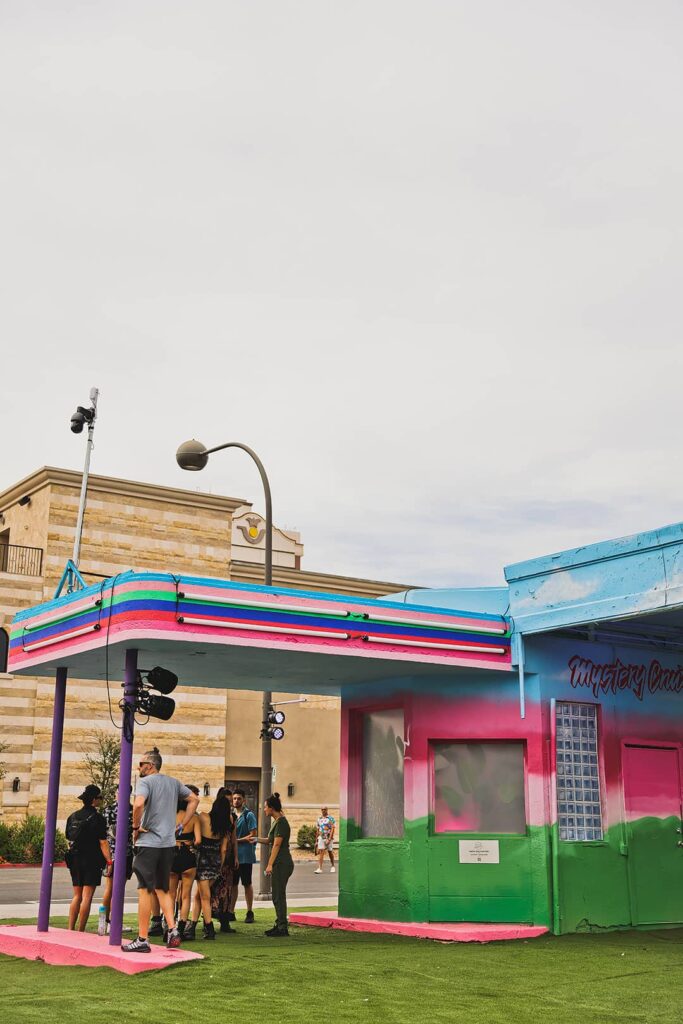 Frequently Asked Questions
WHERE DO I ENTER LIFE IS BEAUTIFUL?
Entrance gates are located at Fremont & 7th St and Fremont and 11th St.
HOW OLD DO YOU HAVE TO BE TO ATTEND LIFE IS BEAUTIFUL?
Life is beautiful is for all ages. Anyone 2 or older requires a wrist band.
WHAT IF I LOSE MY WRISTBAND?
Your wristband is your ticket. It cannot be replaced if lost or stolen. They are non-transferable, non-exchangeable. and void if tampered with.
Where can I park during the festival?
No street parking is available at or near the festival. Plan accordingly and utilize our Park & Ride Shuttle passes for guaranteed parking and round-trip shuttle rides to and from Life is Beautiful all weekend. 
How does the Park & Ride SHuttle Work?
With a Park & Ride Shuttle pass, you have a guaranteed parking spot in a designated lot nearby and access to a round-trip shuttle to and from the festival throughout the weekend. A pass is required for each individual, even if you are carpooling or using only one parking spot. Please note that this IS NOT a hotel shuttle pass.
WHERE DO I GO FOR THE PARK & RIDE SHUTTLE?
The Park & Ride Shuttle will drop off and pick up from a designated lot near the festival. Details about the lot location will be provided closer to the event. The shuttle does NOT stop at locations on The Strip, so plan accordingly!
CAN I BRING A BAG IN?
Small bags & purses are allowed (up to 6″ x 8″ x 3″). You can also bring a backpack with multiple pockets if it is made of clear plastic, clear vinyl, or clear pvc. Lastly, you can bring hydration packs in as long as they are empty and smaller than 2.5L. Standard backpacks with hydration bladders are not allowed.
What is Allowed in?
Backpacks or bags that follow the guidelines above, binoculars, blankets, chapstick, e-cigs, capes, gum, hand sanitizer, personal cameras (no detachable lens), portable phone chargers, refillable water bottles, sealed cigarettes, sealed eye drops, sealed lighters, sealed OTC meds, sealed sunscreen (non-aerosol), sealed tampons.
What is not allowed in?
Aerosol cans, air horns, balls or projectiles, camera accessories/mounts, camera equipment with a detachable lens, chairs, lawn furniture, coolers, costume face masks, costumes that resemble public safety uniforms, drones, explosives, fireworks, flags, glass, hard plastic glow sticks, hula-hoops, illegal substances, inflatable toys/furniture, laptops, tablets, laser pointers, liquids, musical instrument, outside food or beverages, pets, picnic baskets, promotional items, scooters, skateboards, hoverboards, shade structures, sharp objects, large chains, spiked jewelry, strollers, carts, wagons, totems, tote bags, walkie-talkies, water guns, water balloons, and weapons of any kind.
Can I leave and re-enter?
To offer the best experience possible for attendees, General Admission guests will be permitted three exits and three reentries per day. This policy helps us eliminate wait times and lines at the entrance and to ensure the safety and security of the festival and all festival goers. GA+, VIP, VIP+, and All-In guests are allowed unlimited entry and re-entry. Remember, if you are leaving, always get scanned out by a security supervisor BEFORE you exit. You will not be allowed to return to the festival grounds otherwise.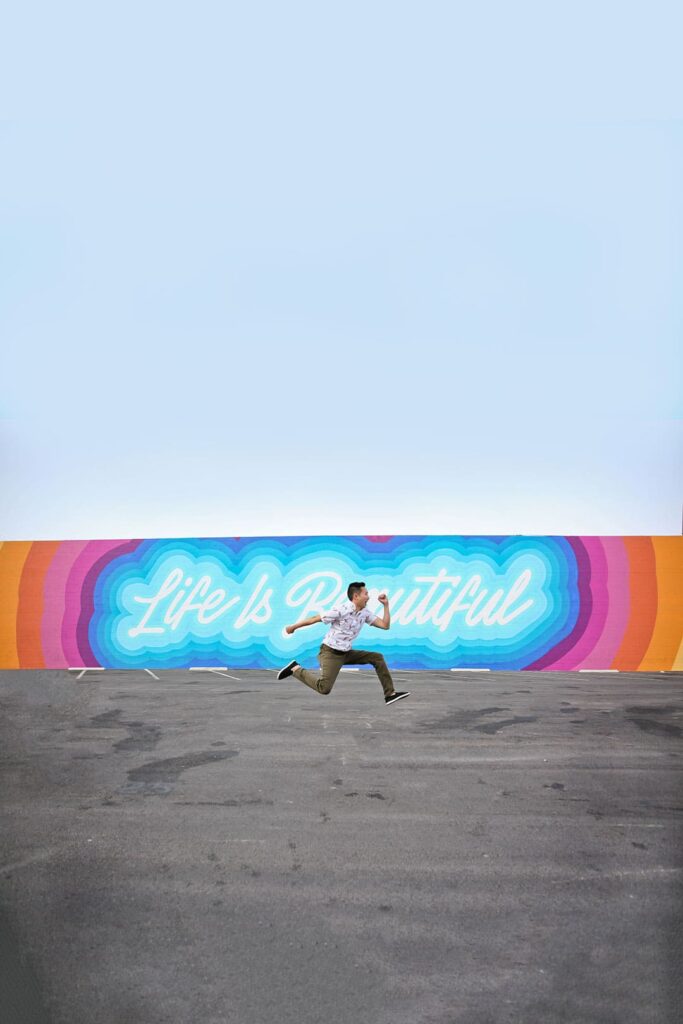 Essential Tips
Stay in Downtown Las Vegas as close to Fremont if you're visiting mainly for the festival and can afford the hotel rates. It will be easier to walk to and from the festival. Rideshare from the Strip will cost a lot.
Expect surge pricing and long waits for Lyft/Uber if you stay till the end. We parked at a friend's place, but some of our friends paid around $100 for rideshare when leaving, while others parked in a lot half a mile away and had no trouble getting in and out.
Carry emergency contact info in your wallet or on your phone's lock screen. Also, register your wristband with your emergency contact info.
How are the Bathrooms? – The VIP bathrooms are much nicer and have AC, but the porta-potties stay relatively clean and didn't smell as bad as I thought they would. Public bathrooms at places like Fergusons were closed off during the festival.
Arrive early and give yourself extra time to get through security. Avoid peak entry times between 5-7 PM.
Stay hydrated! We saw many people with Camelbaks (they must be empty when you get in). The water refill stations did not have cold water.
Bring sunscreen, a hat, and sunglasses.
Be aware of your belongings at all times.
Dress for the weather! It can still be hot in September in Las Vegas. Layers are key!
Designate a meeting spot for you and your group.
Looking for more things to do nearby? Here are our guides for Downtown Las Vegas, Ultimate Las Vegas Bucket List, Best Indoor Activities if it's hot, and Best Outdoor Activities in Vegas if the weather is just right.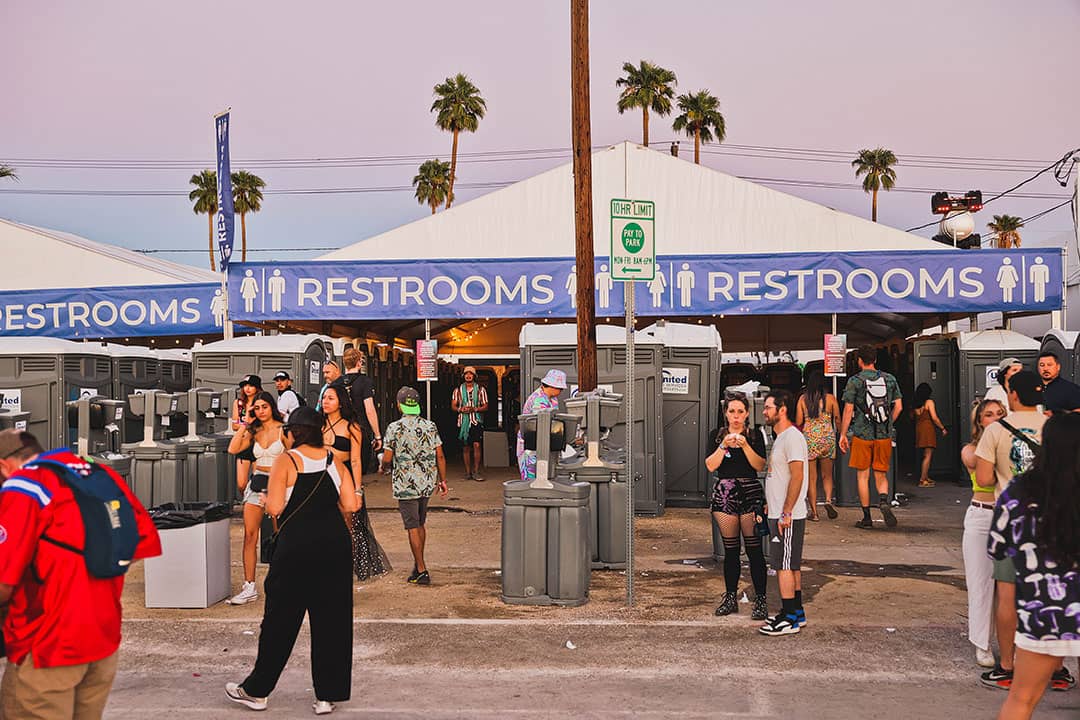 Have you been to Life is Beautiful? Would you want to go?
Did you enjoy this post? Pin it for later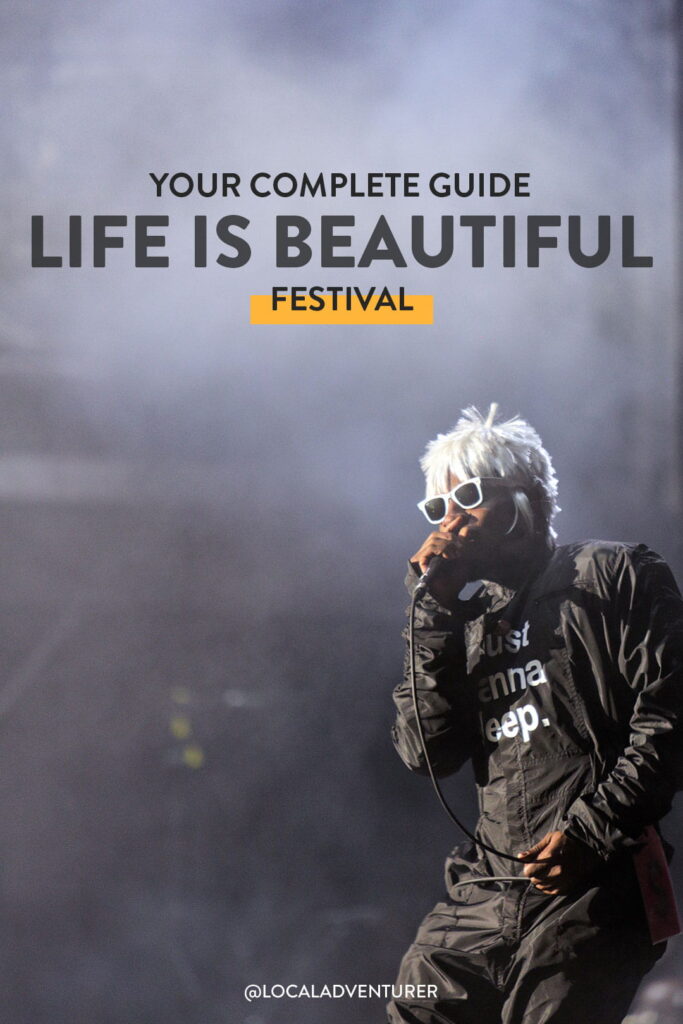 SEE MORE LAS VEGAS GUIDES
⟡⟡⟡⟡⟡
"Discovery consists not of seeking new lands but in seeing with new eyes" – M. Proust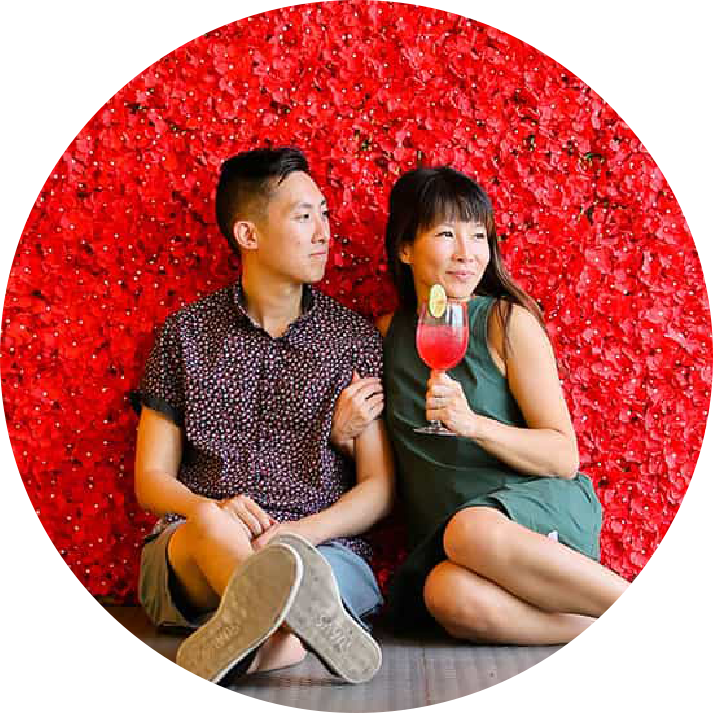 Esther + Jacob
Esther and Jacob are the founders of Local Adventurer, one of the top 5 travel blogs in the US. They believe that adventure can be found near and far and hope to inspire others to explore locally. They explore a new city in depth every year and currently base themselves in Las Vegas.
Follow on Instagram (E + J), YouTube, TikTok, and Pinterest.