Find out how Nevada played a major role in atomic bombs at the National Atomic Testing Museum in Las Vegas.
Vegas even had Dawn Bomb Parties to view detonations!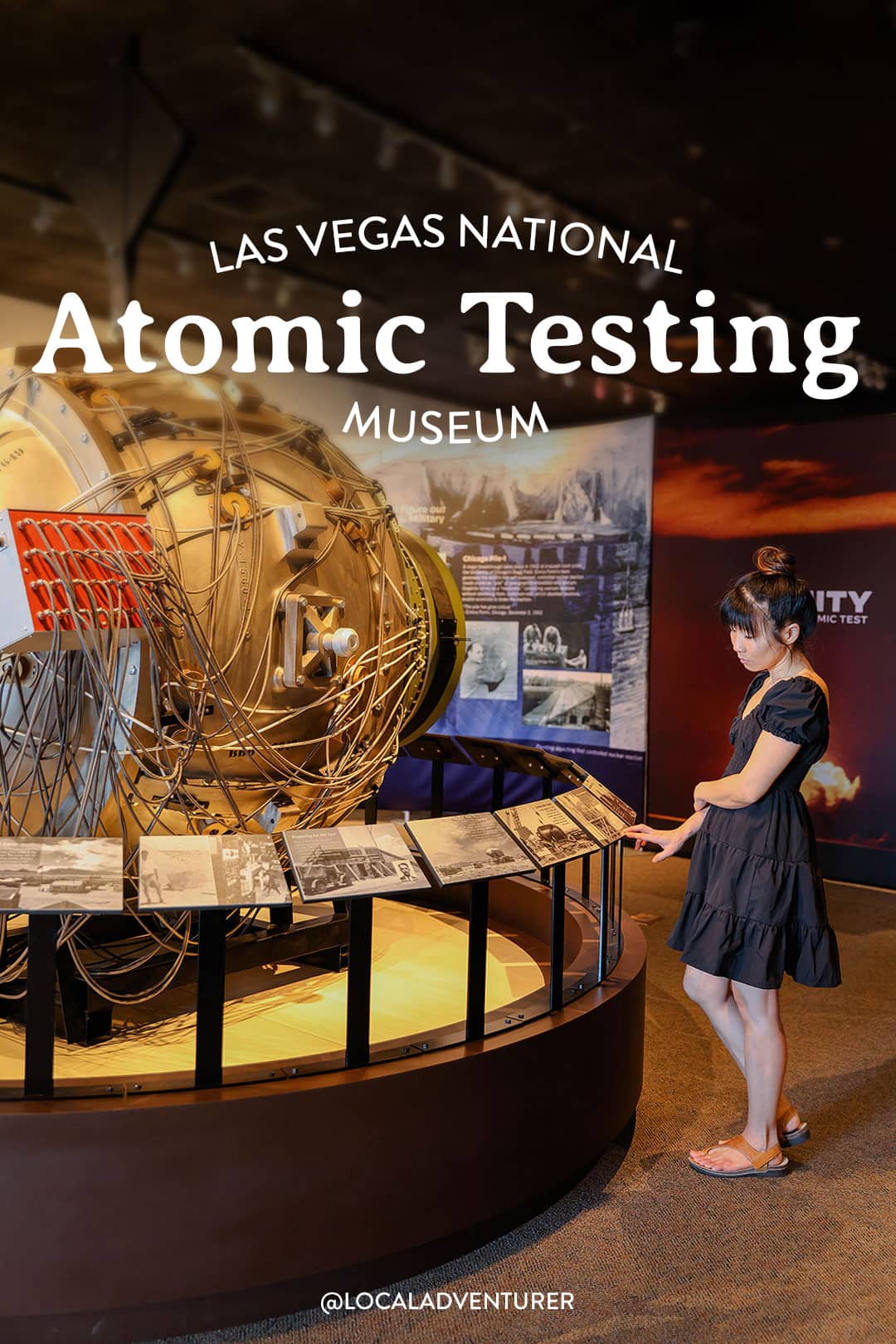 This post may contain affiliate links, where we receive a small commission on sales of the products that are linked at no additional cost to you. All opinions are always our own. Read our full disclosure for more info. Thank you for supporting the brands that make Local Adventurer possible.
Last Updated: September 9, 2023
About the National Atomic Testing Museum in Las Vegas
The National Atomic Testing Museum is an affiliate partner of the Smithsonian Institution. The museum is unique because it's one of only 27 national museums in the nation and the only museum in Nevada that is a Congressionally mandated national museum.
In the 8,000-square-foot museum, you'll find one-of-a-kind exhibits and the rarest artifacts relating to the US atomic testing program. This includes over 16,000 official government and unofficial personal photos, and more than 3,500 artifacts.
Highlights are one of the original bombshells built for the Trinity gadget, one of the largest collections of survey meters covering 65 years, and a piece of the Berlin Wall. They even have the Ground Zero Theater, where you can experience a simulation of an above-ground test. It's pretty immersive and scary!
See More: Your Complete Guide to Museums in Las Vegas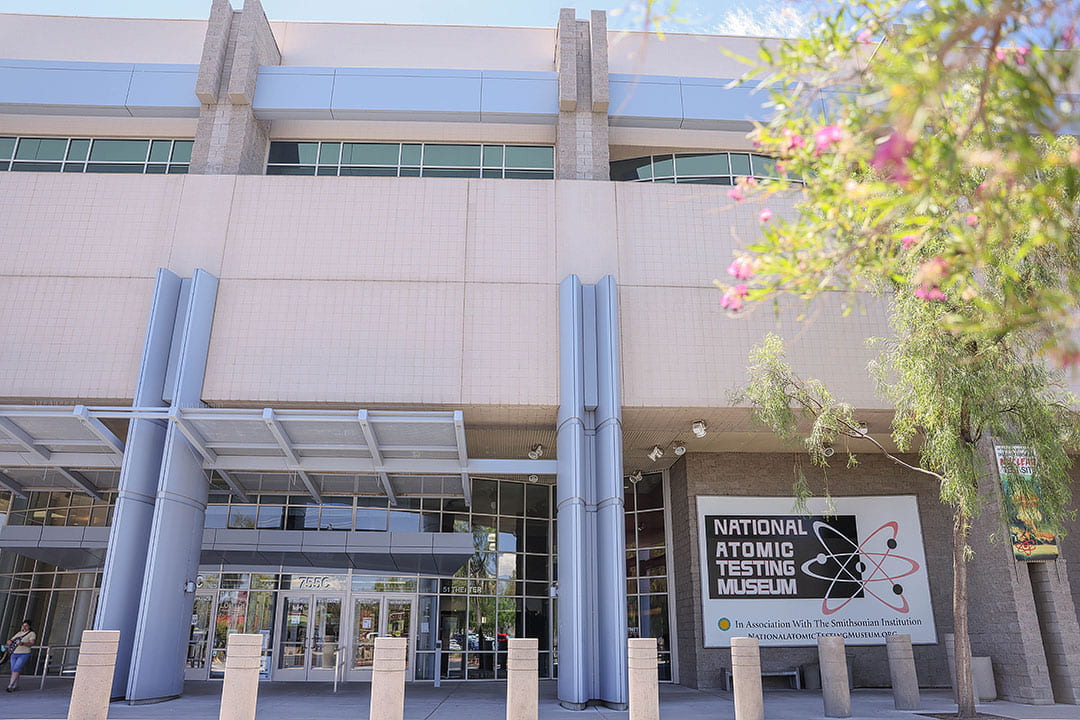 Tickets & Directions to the National Atomic Testing Museum
The summer National Atomic Testing Museum's hours are Sunday through Saturday 9 AM – 5 PM (last entry at 4 PM).
Tickets prices
General Adult Admission: $29
Youth (7-17) Admission: $15
Children Under 6: Free
Seniors (65+): $27
Nevada Residents: $25
Active Military: $27
Note: Get discounted tickets on Groupon here.
National Atomic Testing Museum Address: 755 E Flamingo Rd, Las Vegas, NV 89119 (map)
Thankfully, they have their own parking lot making it easy when you arrive.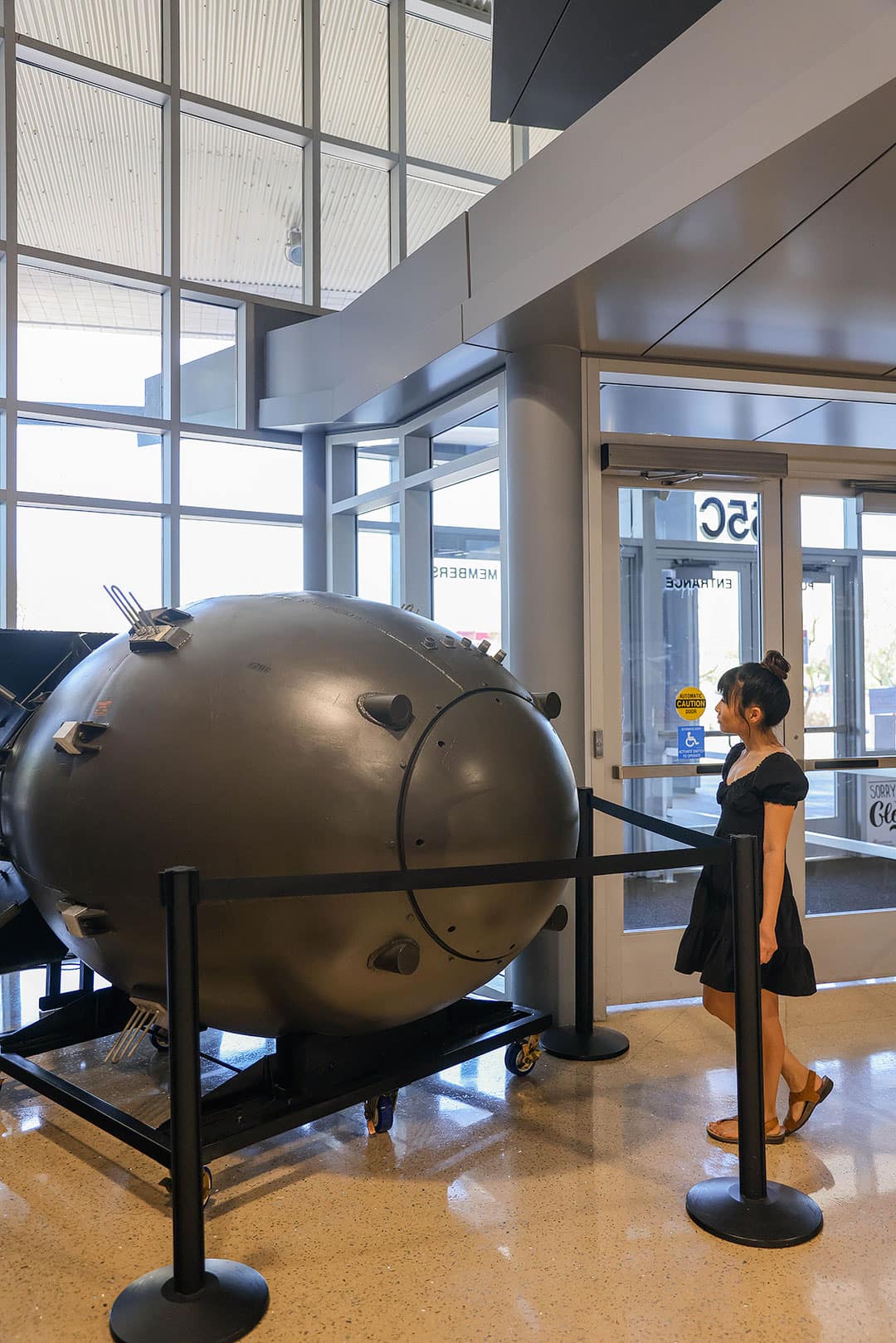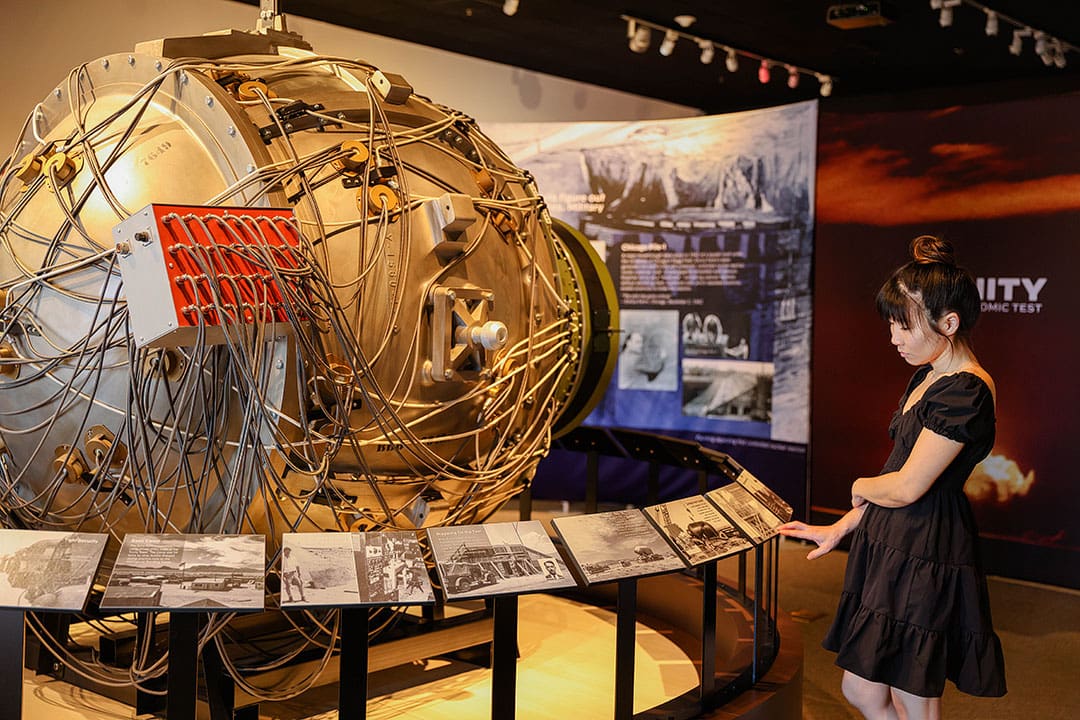 Making the Most of Your Visit at the National Atomic Testing Museum
The museum has a natural flow that is easy to follow. When you enter the building, the ticket counter is to your right. After getting your ticket, check out the Harry Reid Exhibit Hall to the left of the ticket counter. It's a good place to start and where the Trinity gadget replica is. During our visit, the original bombshell was in the lobby, so be sure to check that out too!
Note: The videos they play in the Harry Reid Exhibit Hall are also available on YouTube (Ground Zero Theater simulation is not, so it's a must during your visit!). You can get a link at the ticket counter.
Once you are done, start the rest of the museum to the right of the ticket counter. From here, you can't get lost. Take the time you would like to check out the rest of the museum, which ends at their gift shop.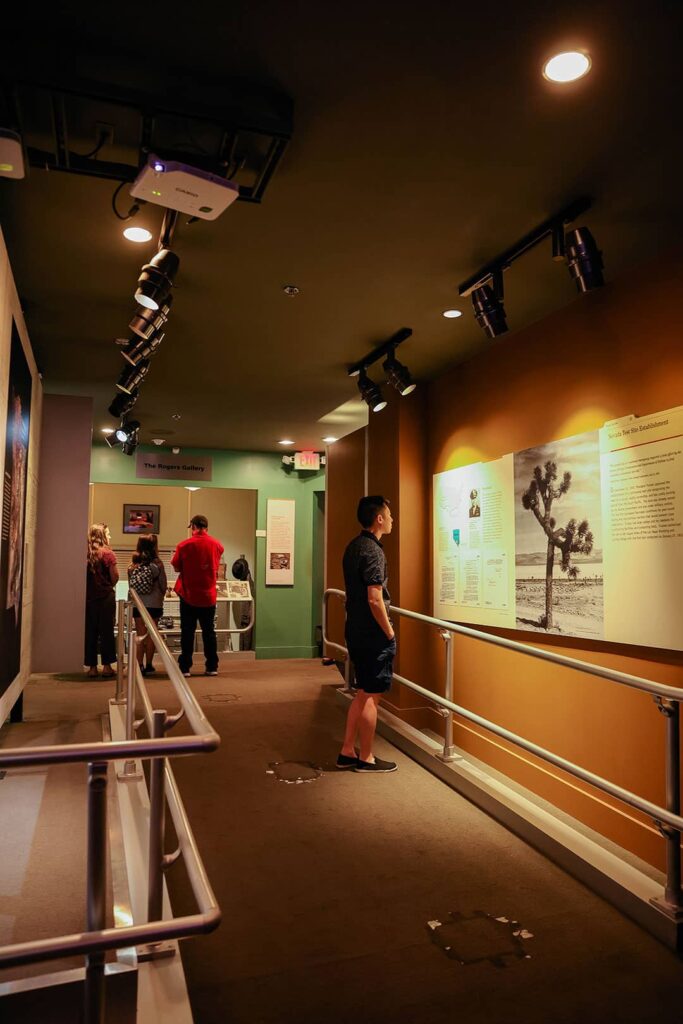 Tips for Your Visit
On average, it takes 1-2 hours to get through the museum. We spent about 1.5 hours there.
Don't miss the Ground Zero Theater experience, which is right before you enter a tunnel.
Make a reservation/buy tickets online, especially if you plan on visiting during the holidays or weekends.
Bring a light layer. Don't forget that when it's scorching hot outside, most indoor attractions keep it cool in Vegas. Esther wore a short dress and could have used a light layer.
We loved seeing the atomic-related memorabilia that showed how 1950s pop culture was impacted by the atomic age.
The piece of the Berlin Wall is tucked in a corner near the end of the museum.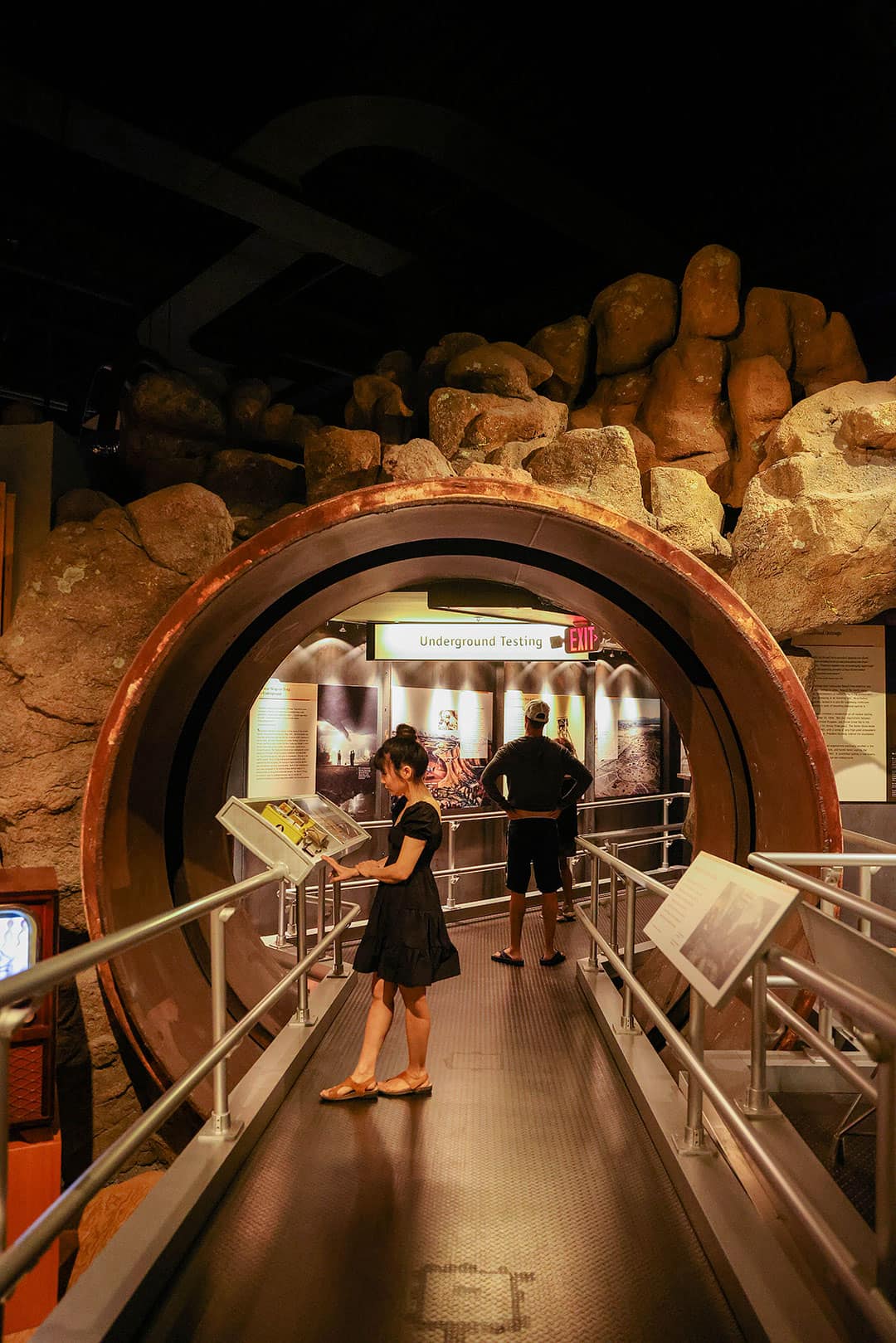 Frequently Asked Questions
WHAT ARE THE MUSEUM'S HOURS OF OPERATION?
Between May 15, 2023 and September 15, 2023, the National Atomic Testing Museum is open 7 days a week from 9 AM to 7 PM. Last entry is at 6 PM.
HOW MUCH IS THE ATOMIC TESTING MUSEUM?
General admission for adults is $29, children from 7-17 are $15, and kids under 6 are free. Discounted tickets for seniors 65+, students, Nevada residents, and active military personnel are available with ID.
CAN YOU VISIT A NUCLEAR TEST SITE?
The Nevada National Security Site (NNSS) is a restricted-access government facility. Visitors must apply well in advance to attend a tour. You can find more details here. The tours are currently closed due to the pandemic.
DO I NEED A RESERVATION TO VISIT THE MUSEUM?
They also close on Thanksgiving Day, Christmas Day, and New Year's Day.
IS LAS VEGAS RADIOACTIVE?
No, but the Nevada Test Site is still contaminated with roughly 11,100 PBq of radioactive material in the soil and 4,440 PBq in groundwater.
WHEN DID NUCLEAR TESTING STOP?
The United States' last nuclear test was on September 23, 1992.
CAN I VISIT MERCURY NEVADA?
Unfortunately, Mercury is a closed village since it is located within the Nevada National Security Site.
WHO INVENTED THE NUCLEAR BOMB FIRST?
J. Robert Oppenheimer is known as the father of the atomic bomb. He was an American theoretical physicist who was the director of the Los Alamos Laboratory during the Manhattan Project.
HOW MANY TIMES HAS NEVADA BEEN NUKED?
There were 1,021 nuclear detonations at the NNSS. 921 were underground tests.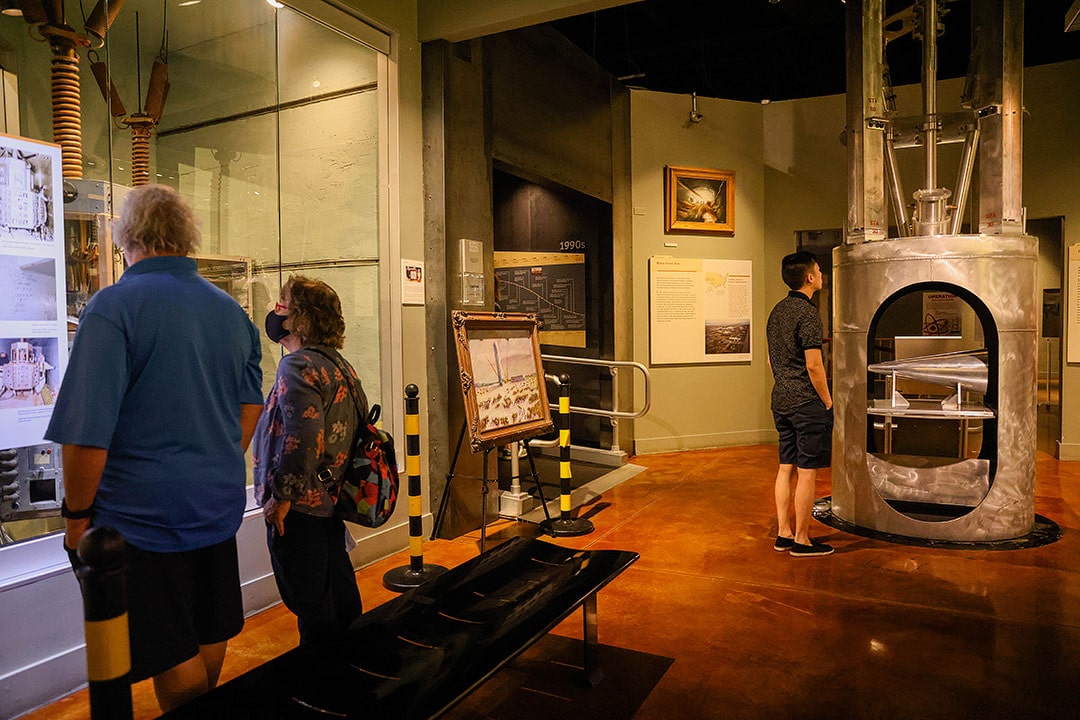 Have you been to the National Atomic Testing Museum? What kind of museums do you like to visit?
Did you enjoy this post? Pin it for later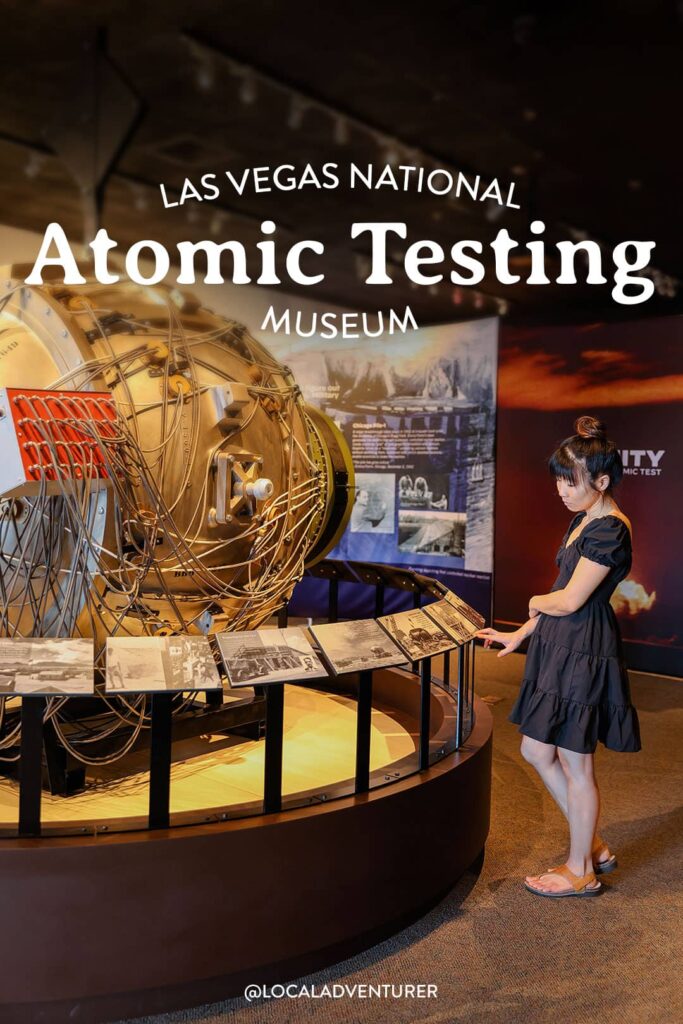 SEE MORE LAS VEGAS GUIDES
⟡⟡⟡⟡⟡
"Discovery consists not of seeking new lands but in seeing with new eyes" – M. Proust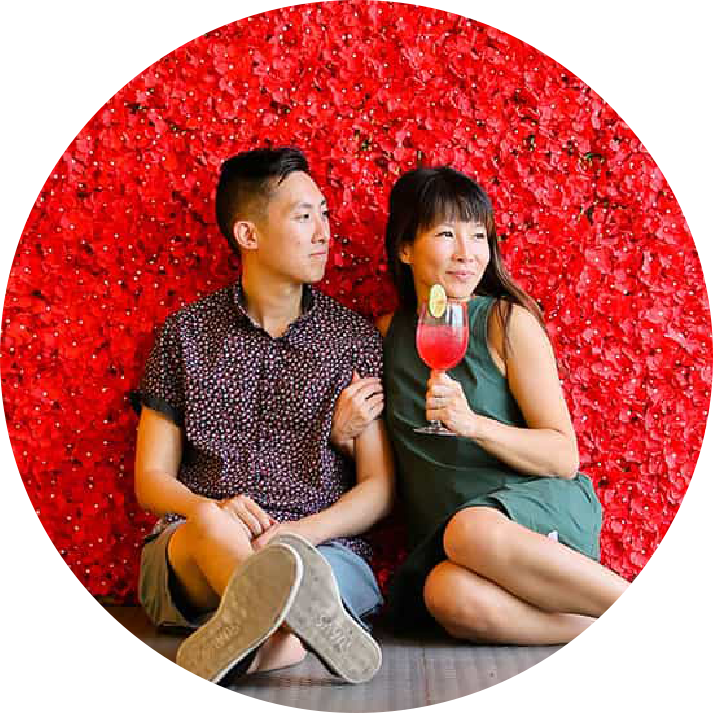 Esther + Jacob
Esther and Jacob are the founders of Local Adventurer, one of the top 5 travel blogs in the US. They believe that adventure can be found near and far and hope to inspire others to explore locally. They explore a new city in depth every year and currently base themselves in Las Vegas.
Follow on Instagram (E + J), YouTube, TikTok, and Pinterest.