Met up with some girlfriends that came into town this weekend, some old and some new, and we went to watch the Britney Spears Piece of Me Las Vegas show at Planet Hollywood.
As much as I loved Britney growing up and hate to give her show a bad review, it was pretty awful. This I suspected already from all the poor reviews I've read, but that didn't stop me from purchasing an overpriced ticket (probably the most expensive concert ticket I've ever purchased). There was still a *piece of me* that was just hoping she might find her spark and be amazing!
Do you remember her VMA performance in 2001? She owned the stage. 13 years later, not so much. She's 32 now, probably not in her prime, but seriously? 32 is not old! I mean… Beyoncé killed it on stage. Perhaps I would get tired of having to perform the same set over and over again too, but that's part of show business. At least fake that you want to be there. C'mon Britney! Give us something!
Since I only had my iPhone during the concert, most of these photos were courtesy of Hsiao. :)

Pin

Pin

Pin

Pin

Pin
A few things we found disappointing:
She was obviously lip syncing 99% of the show. This was not a huge surprise to me. She was always more of an entertainer in my book, so I was mostly there for her to put on a good show.
She was letting everyone else do the work for her – all the dancing and lifting. If you paid close attention, most of the time it was all arm movement only. She barely even moved her legs besides walking the stage. If you're not gonna dance, at least sing!
For nostalgia sake, I was really hoping she'd do some outfit changes similar to her old school music videos. She didn't.
So now I agree with the reviews. "Britney Spears: A Piece of Me. Nothing less, but nothing more." I'm still glad I went and experienced it for myself though. I can't let other people's opinions stop me from making my own! :P At the very least it was fun just being in a lively crowd where we were all singing along to her songs. So I say the same to you. Please go and experience it for yourself if you love her and want to support her, but you've been warned! ;)
Anyone interested in seeing some video footage?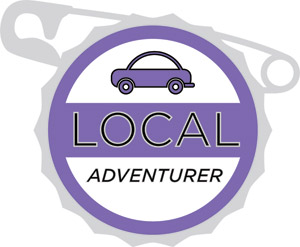 Do you like going to concerts?
Would you see Britney?
What was your all time favorite concert?