Can't believe it's already been 2 weeks since we moved to San Diego. We made a decent dent on our city bucket list for Las Vegas during our 15 month stay, but getting through our San Diego list will take a lot more strategic planning. Food is always high priority on our list, but we know not everyone travels for food, so all the food and breweries are listed towards the bottom.
This list will continue to change and evolve as we discover new and better things to eat, see, and do in San Diego.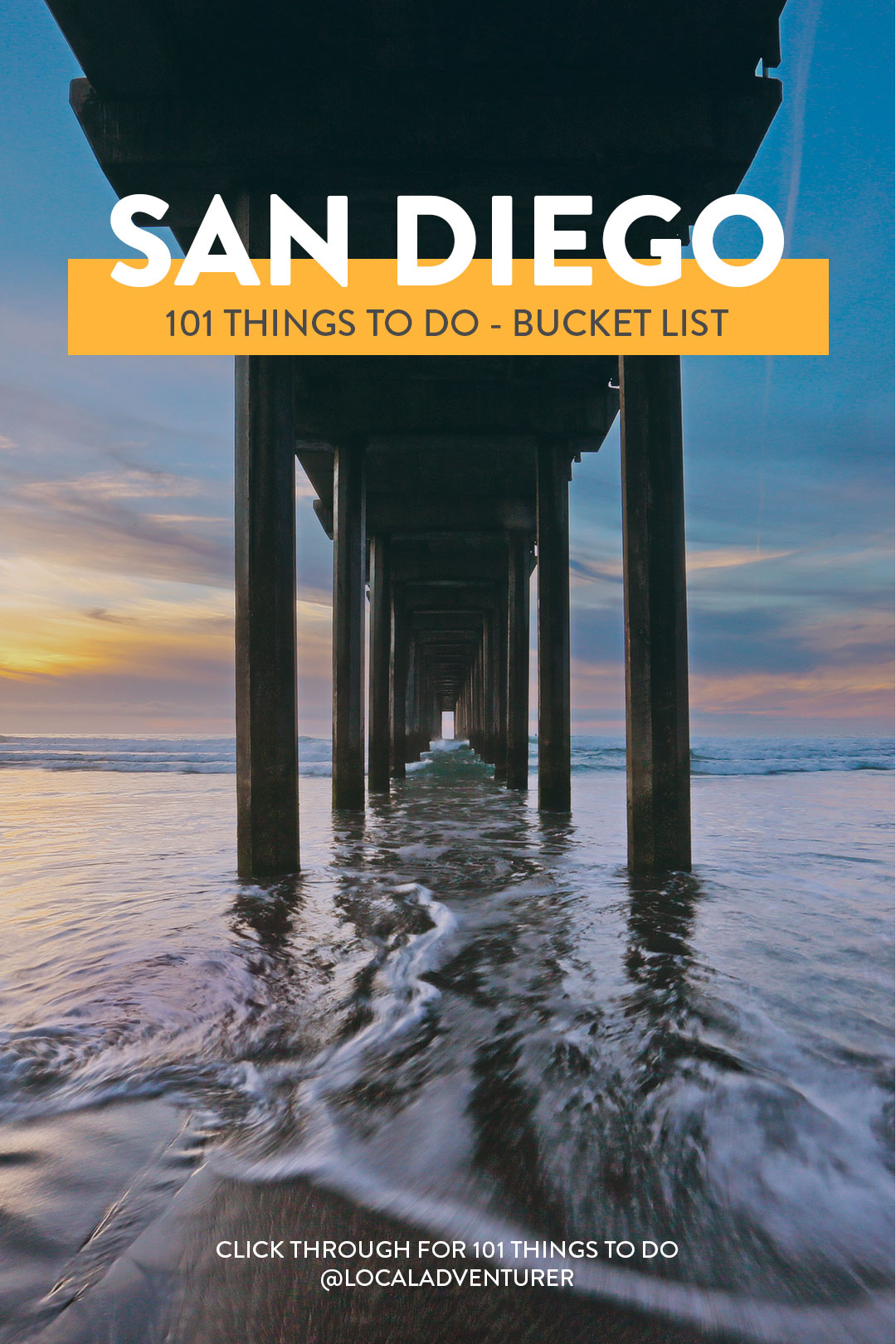 This post may contain affiliate links, where we receive a small commission on sales of the products that are linked at no additional cost to you. Read our full disclosure for more info. Thank you for supporting the brands that make Local Adventurer possible.
Last Updated: Jan 14, 2019.     Originally Created: May 25, 2015
THE ULTIMATE SAN DIEGO BUCKET LIST - 101 Things to Do in San Diego
Balboa Park (Botanical Building)
Gondola Ride at Loew's (Coronado)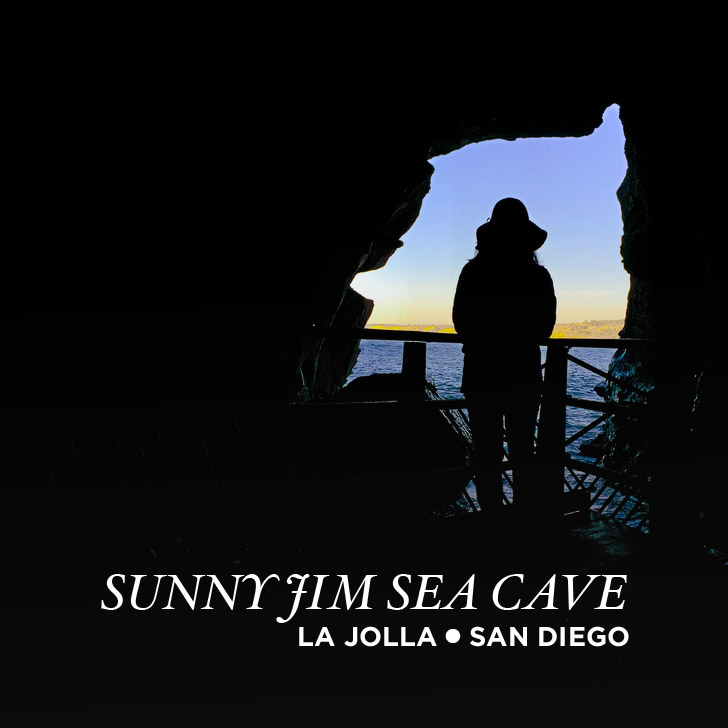 Birch Aquarium
Keys Creek Lavender Farm
Spruce Street Suspension Bridge
Coronado Ferry
Del Mar Fair Grounds
Pacific Crest Trail Hike at Cleveland National Forest
Ever since reading Wild, I've been thinking if she can do it, maybe I can too! I'd love to check out portions of the hike this before attempting the full thing.
Hike around Torrey Pines State Beach – our fave beach hike.
Mission Bay Beach
Grunion Run at Pacific Beach or at Mission Beach
Kayaking through La Jolla Caves
Stonewall Peak Hike
Camp / Hike Mount Laguna
Hike the Santa Margarita Trail
Palomar Observatory Hike
Los Penasquitos Canyon Hike
Ho Chi Minh Trail Hike (our fave short hike)
Cedar Creek Falls
Scripp's Pier – for that perfect shot of the pier at sunset. Tons of engagement, wedding, family photographers shoot out here.
Pacific Beach
Solana Beach
Windansea Beach
Silver Strand Beach (try land sailing)
Oceanside Beach & Pier
Moonlight Beach
Sunset Cliffs Natural Park (You can jump off the arch at your own risk)
Carlsbad Beaches
Jump into the Devil's Punchbowl (do it at your own risk)
Hang Glide at Torrey Pines Gliderport
Intertubing at La Jolla Indian Reservation
Split Mountain Hike
Hike Mission Trails
Hike Cuymaca Peak
Mt Woodson / Potato Chip Rock Hike – popular for the gram.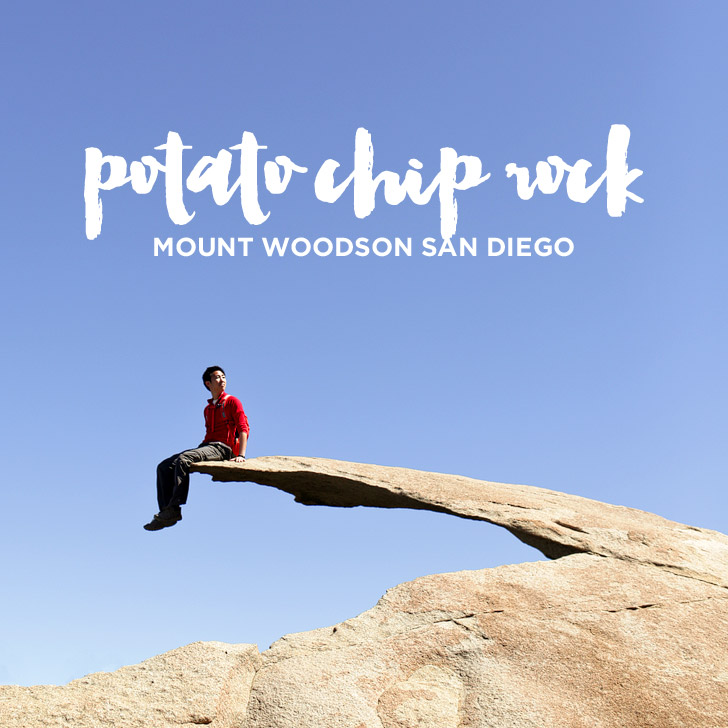 SD Museum of Art
 San Diego Museum of Man
USS Midway Museum
Mission Basilica San Diego de Alcala
Reuben H Fleet Science Center
Oscar's Mexican Seafood
WhisknLadle (La Jolla)
San Diego Harbor & Hops on the Harbor Dinner Cruises
Little Italy Farmer's Market
La Jolla Open Air Farmer's Market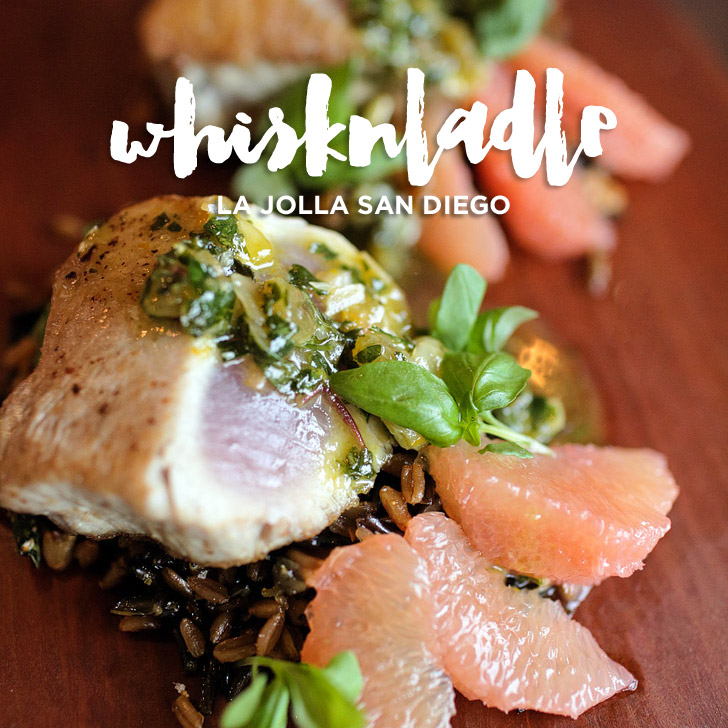 Doner Kebab at the Kebab Shop (6 Locations) – The doner box is on a lot of lists, but when we went Jacob got the doner box and I got the doner kebab, and we both think the kebab is much better. :)
The Pork Belly App at Carnitas Snack Shack (North Park)
Phil's BBQ
T-Deli (local fave lunch spot in Hillcrest)
Coop's West Texas BBQ
Noble Experiment
South Beach Bar and Grille
Juniper and Ivy
Extraordinary Desserts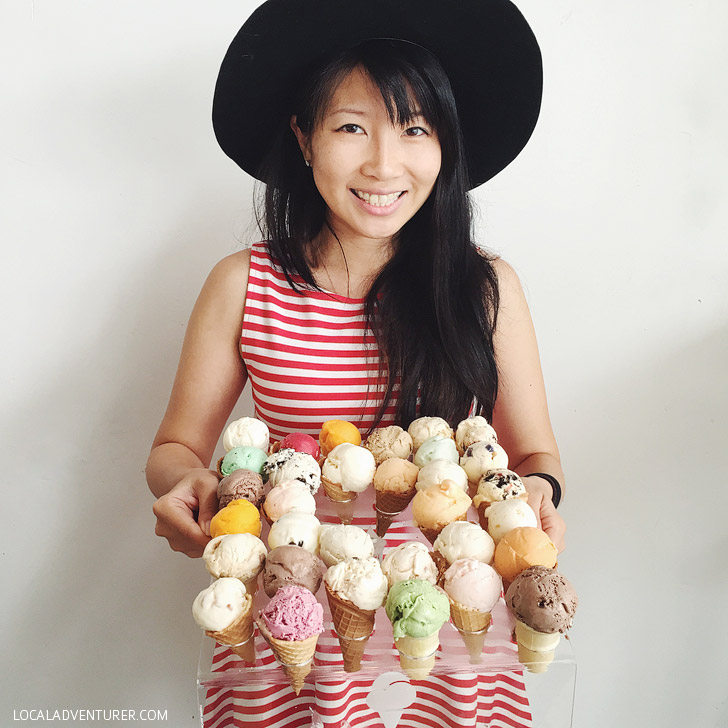 Brunch at Catania (La Jolla)
Lucha Libre
Cucina Urbana
Carne Asada Fries at Lolitas
Prep Kitchen
Great Maple
Soda and Swine
Puesto (La Jolla and Seaport Village)
Tacos el Gordo (Chula Vista)
Donut Bar
Park & Rec (University Heights)
Stone Brewing
Ballast Point Brewing & Spirits
Duckfoot Brewing Co – gluten free beer that actually tastes good!
St Archer Brewery
White Labs Brewery – try a flight with the same beer but different yeast strains. It's crazy how just changing the yeast strain makes the beer taste totally different.
Taken Off the List + Honorable Mentions
Alforon (Mediterranean / Lebanese food in Rolando) – this was on yelp's 2014 top 100 places to eat in the US. Maybe we overhyped it, but we were underwhelmed.

Nomad Donuts (Other people seem to love it, but I don't love cakey donuts as much)
101 THINGS TO DO IN SAN DIEGO Map
Anything I'm missing that you feel belongs here? What would be at the top of your Ultimate San Diego Bucket List?
Did you enjoy this post? Pin it for later
SEE MORE CITY BUCKET LISTS
"Discovery consists not of seeking new lands but in seeing with new eyes" – M. Proust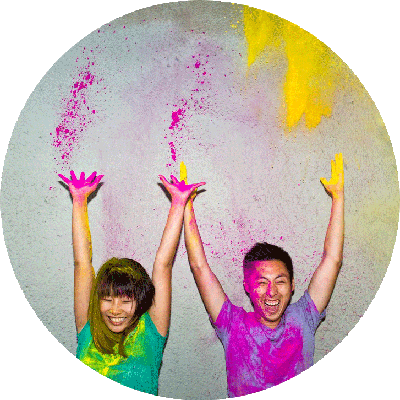 Esther and Jacob are the founders of Local Adventurer, which is one of the top 5 travel blogs in the US. They believe that adventure can be found both near and far and hope to inspire others to explore locally. They explore a new city in depth every year and currently base themselves in NYC.
All articles loaded
No more articles to load