After spending a year living in San Diego, we've instagrammed the city quite a bit on our accounts (localadventurer + estherjulee + jacobthefu). Now that our time here is coming to a close, we're realizing more and more how much we're going to miss these places.
If you're headed to San Diego soon, we put together a list of the popular instagram spots plus a few of our more off the beaten path favorites.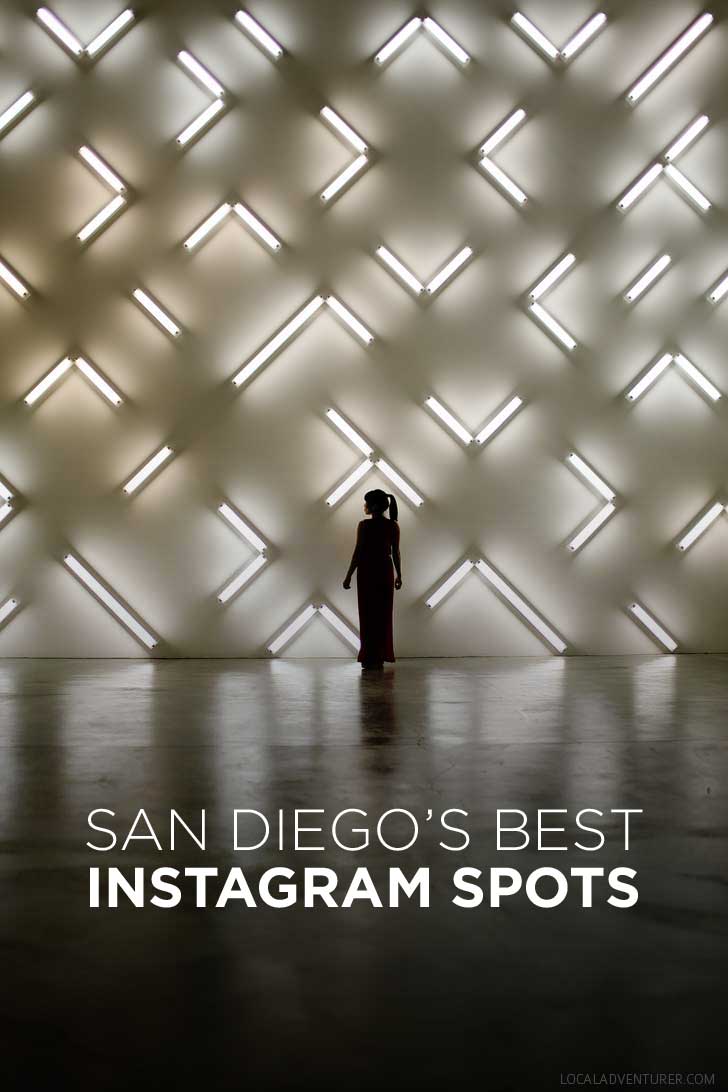 BEST INSTAGRAM SPOTS IN SAN DIEGO:
1. Scripps Pier at La Jolla Beach
This iconic San Diego photo gives you an amazing view through the bottom of the pier. It's a great place to watch the sunset, enjoy the beach, and explore the surrounding La Jolla area.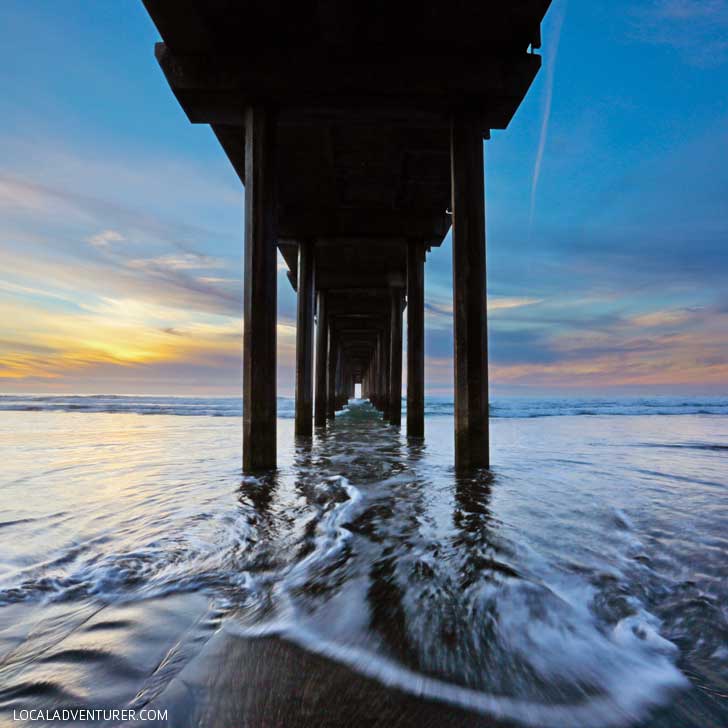 2. Salk Institute of Biological Studies
The Salk Institute is a functioning research facility that has some of the best architecture in San Diego. Despite the fact that it always looks abandoned or empty in all the photos online, there is a constant stream of workers and tourists walking through especially during the work day.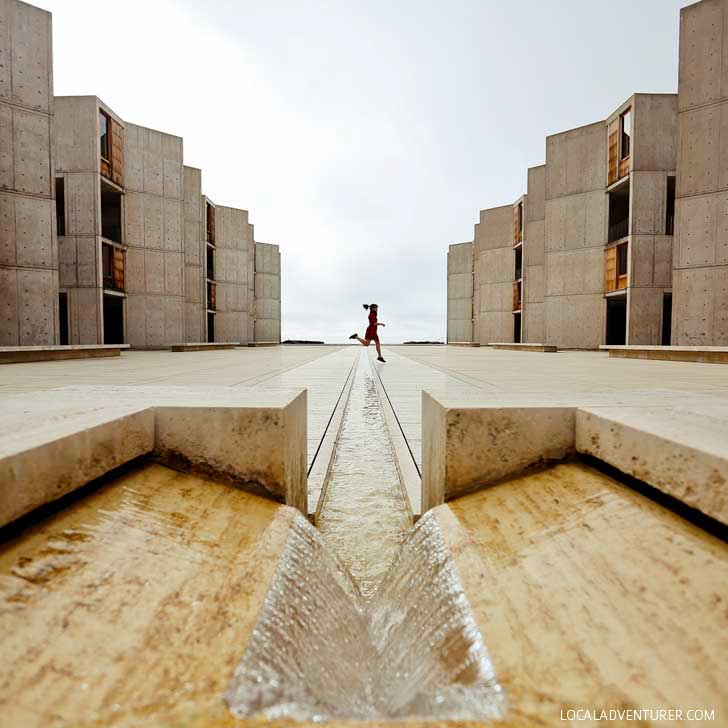 3. Sunset Cliffs Natural Park
This is my favorite place in San Diego. It gives you plenty of vantage points to enjoy the sunset and watch the waves crashing against the cliffs. There's an arch you can jump off during the summer and a secret (not-so-secret) sea cave / sinkhole. Explore at your own risk!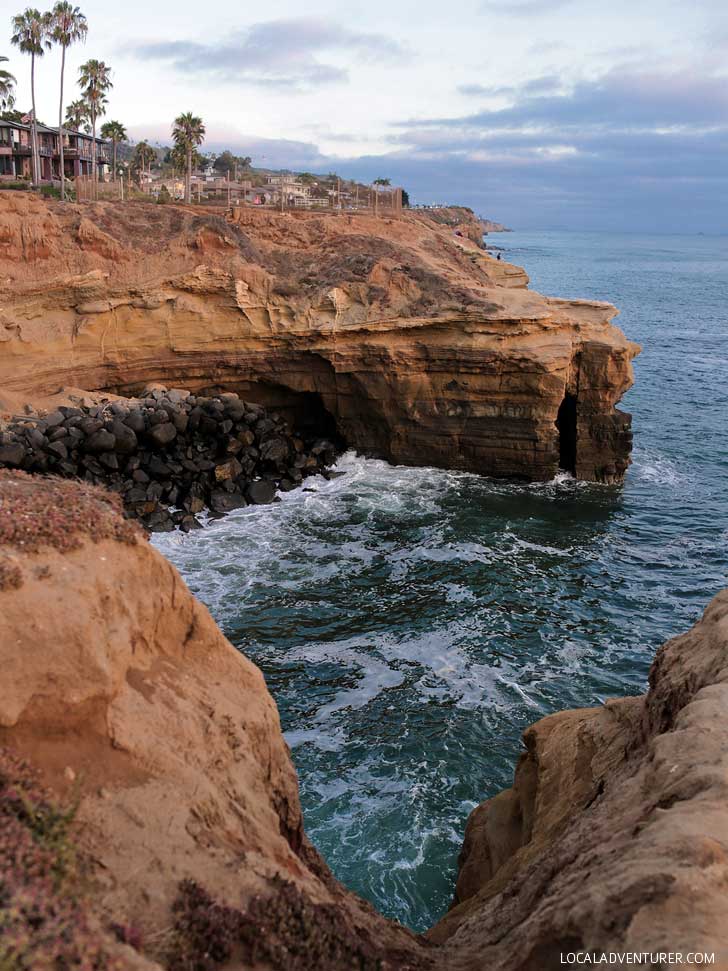 4. Old Point Loma Lighthouse
Located in Cabrillo National Monument, the Old Point Loma Lighthouse has an iconic spiral staircase that everyone loves to photograph. In Point Loma, you'll also get a great view of the San Diego skyline over the bay. While you're here, also check out the tide pools and secret sea cave.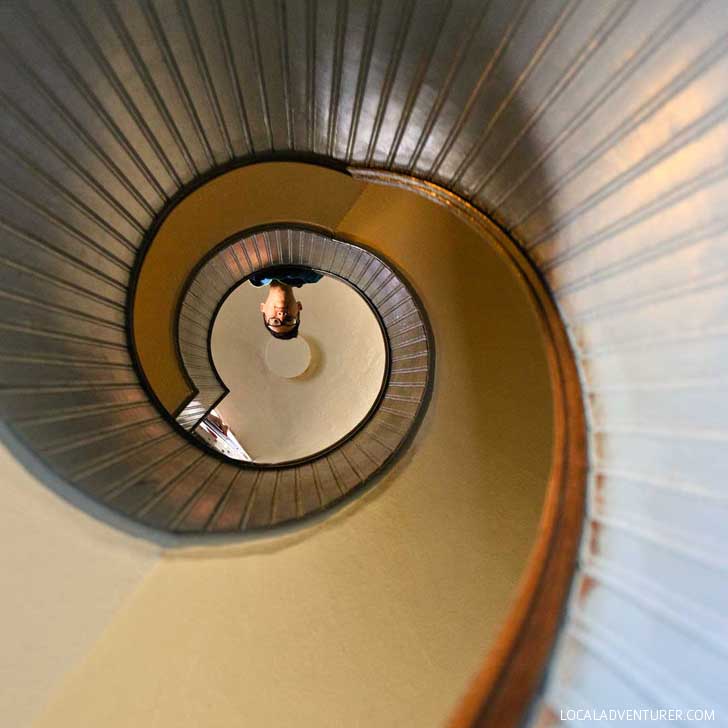 5. Museum of Contemporary Art San Diego (Downtown)
This museum has a few different exhibits rotating throughout the year and they make plenty of appearances on instagram. These exhibits have already left, but see the ones they have now here.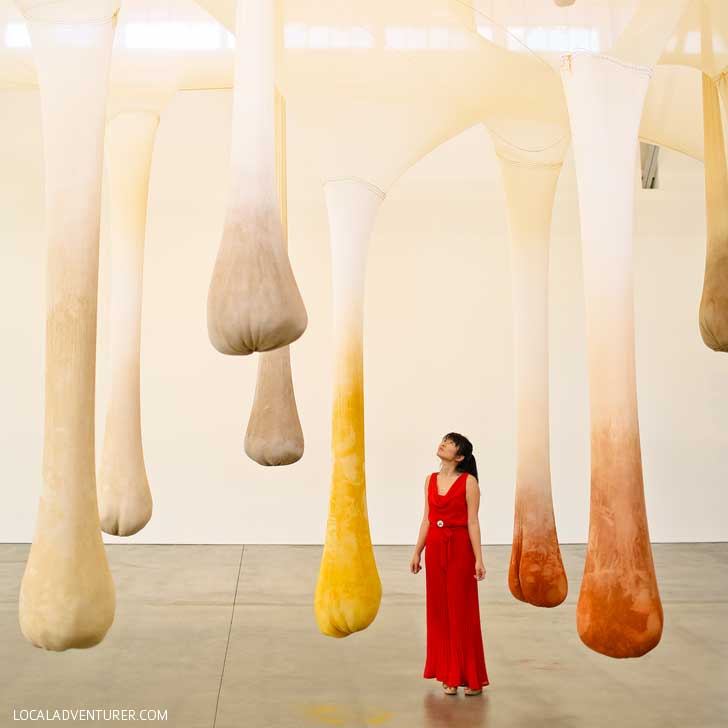 6. Dr Seuss Tree (La Jolla)
Did you know Dr Seuss lived much of his life in San Diego? There is tree in La Jolla that people call the Dr Seuss Tree. It is said to have inspired the Truffula Tree in Lorax. Can you see it?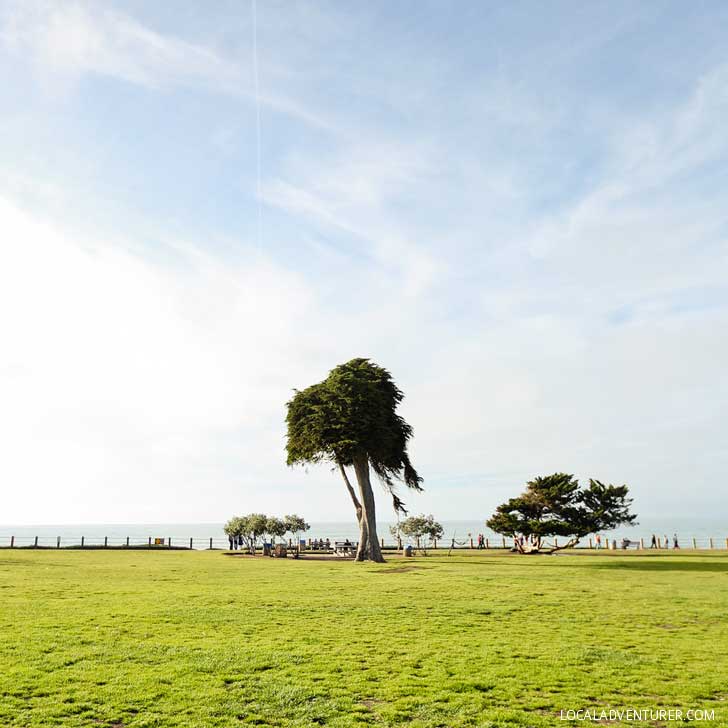 7. Chicano Park
Chicano Park has a rich history, but the main draw for photographers and igers are its beautiful murals. Each has a story of its own.
This hike will take you through unique rock structures, and at the end, you can enjoy the sunset from the beach. Don't forget to check out the Mushroom House too while you're there.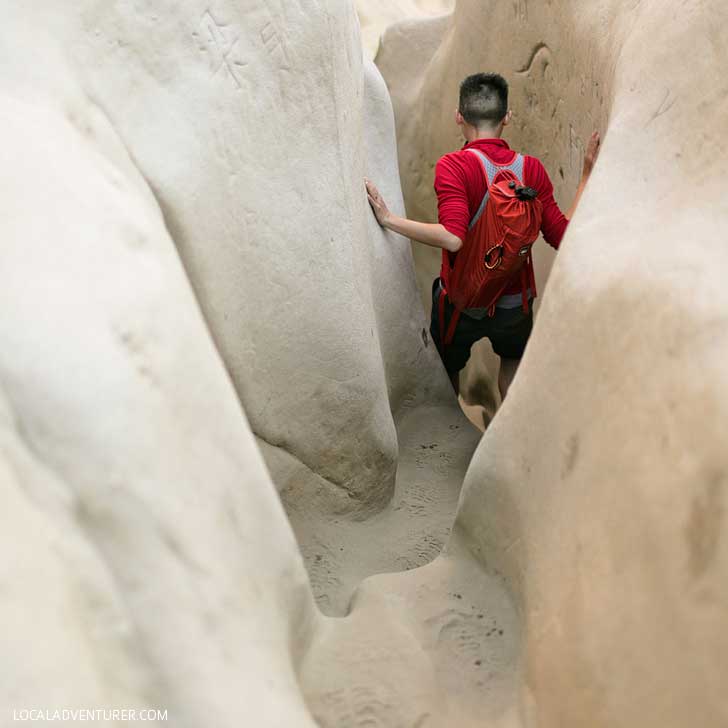 9. The Pond in Balboa Park
It's definitely overdone and touristy, but it's beautiful and hard to resist for any photographer. Best times to go are sunrise and sunset.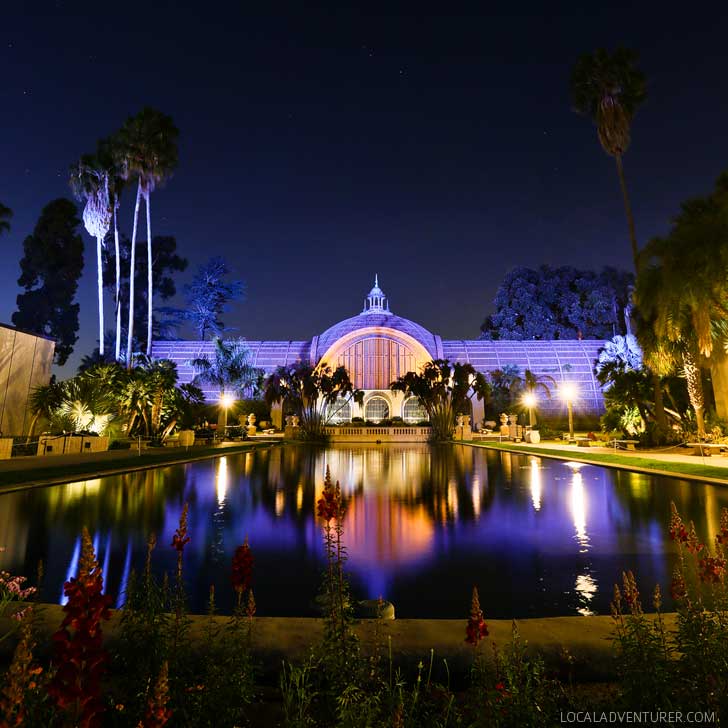 10. Potato Chip Rock
We have mixed feelings about this hike, but we can't deny that it makes for a cool photo!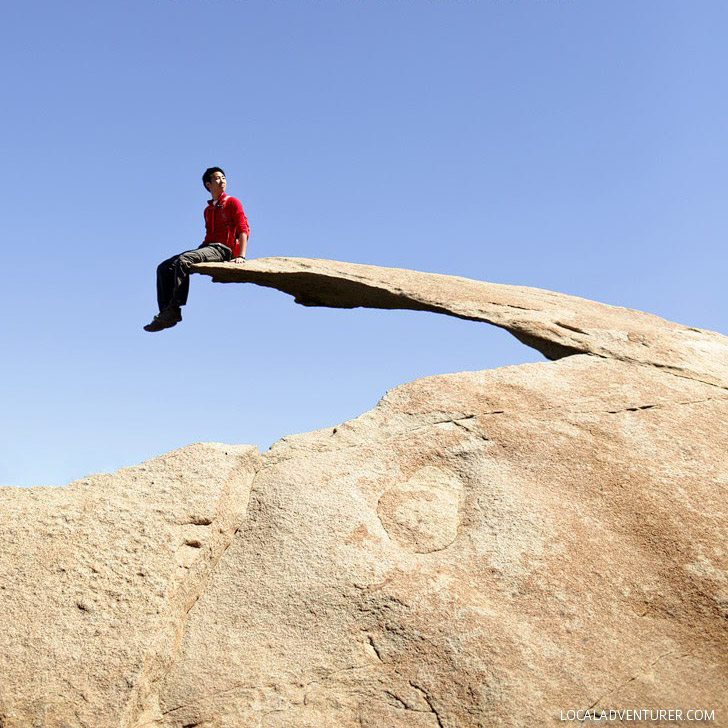 11. Broken Hill (Torrey Pines)
Torrey Pines has some great day hikes overlooking the ocean.
You can always find beautiful photos to share from the beaches of San Diego.
13. Pigment (North Park)
This is a store in North Park, but it looks like it's made for instagram. If you visit, you'll know what I'm talking about. It's like walking into an instagram photo.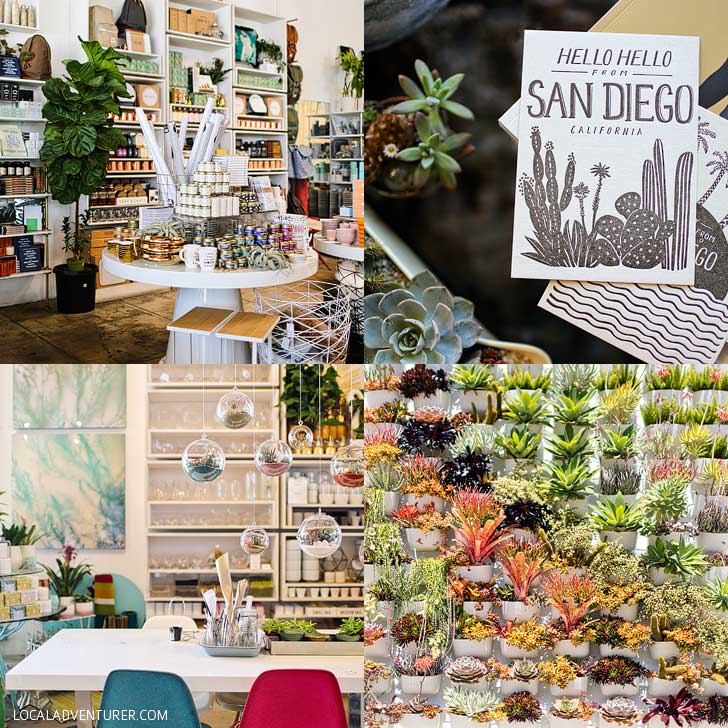 If you're in San Diego during spring, you should check out these flower fields.
MAP OF INSTAGRAM SPOTS TO HELP YOU GET AROUND:
Did we miss any cool spots? What are some favorite instagram spots where you live?