Caroline's been living in Asheville since 2001 and Erin has been visiting since 2006, so we have a sizable list of things we've done on our bucket list. Like Esther and Jacob, trying new restaurants is one of our favorite things to do but we know not everyone feels that way, so we've grouped similar activities together at the top and listed food at the bottom.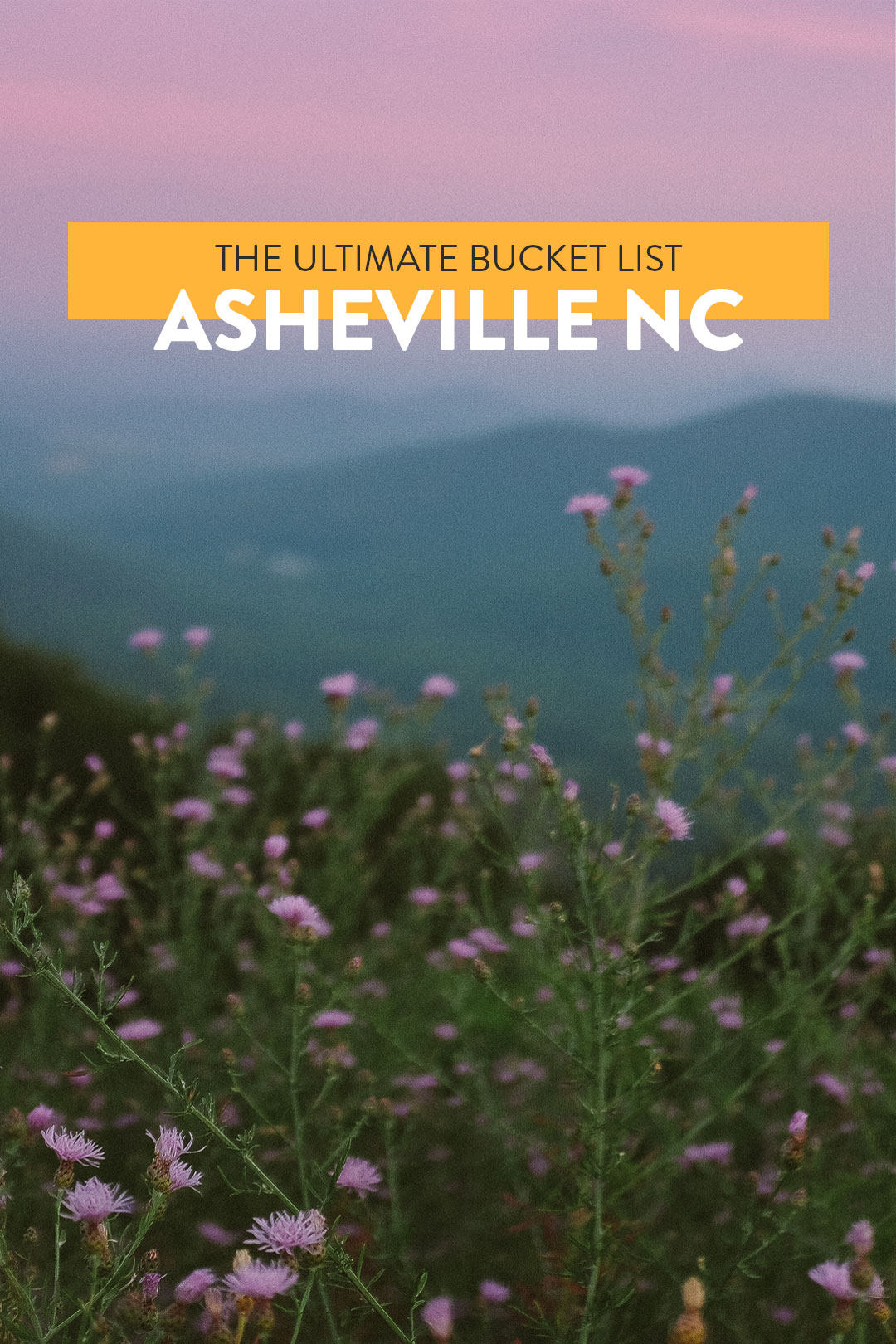 This post may contain affiliate links, where we receive a small commission on sales of the products that are linked at no additional cost to you. All opinions are always our own. Read our full disclosure for more info. Thank you for supporting the brands that make Local Adventurer possible.
Last Updated: January 15, 2021
101 Things to Do in Asheville NC - The Ultimate Asheville Bucket List
This is an evolving list that will continue to change as we find new things to see, do and eat in Asheville so keep checking back.
Tourist Attractions + Local Attractions
Just minutes from downtown Asheville. Our favorite view is from Black Balsam Knob.
Take a walking tour and learn about Asheville's history.
Great spot for live music.
Drum circles on Friday nights.
See live craft demonstrations.
Grayline Trolley Tours of Asheville
Fully narrated tours. See historic homes, hot-spots, and points of interest.
Popular photography spot, cool street art and murals. It's also the most haunted street in the city.
Unique graffiti walls, popular Instagram spot!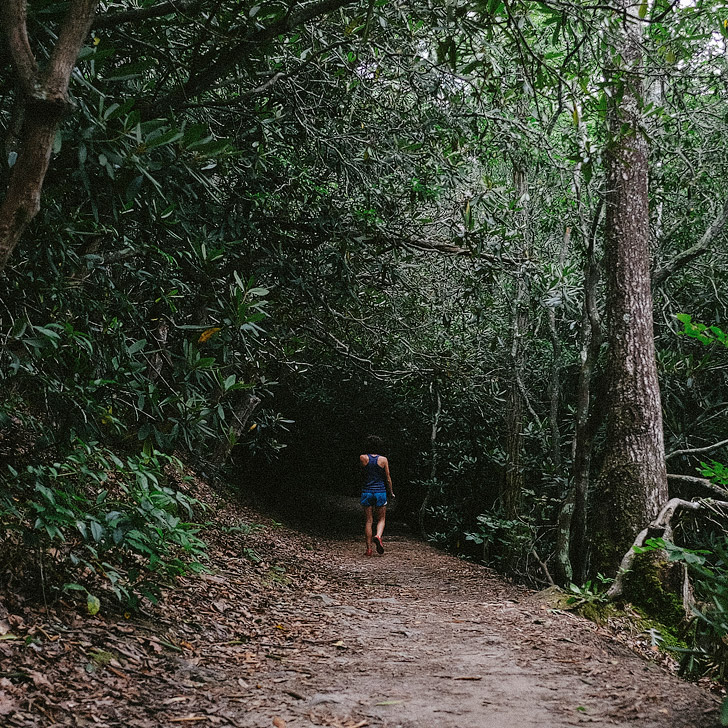 OUTDOORS + HIKING IN ASHEVILLE
Long-distance trail for hiking and backpacking, starts in Great Smoky Mountains and end in Outer Banks.
(12 miles / 21 mins away) Great spot for swimming and camping, especially during the summer.
(18 miles / 25 mins away) Scenic hike, lots of easy to moderate trails.
(19 miles / 40 mins away) Tons of picnic tables, beautiful hike across the bald.
(19 miles/ 22 mins away) Try using barbless hooks. If you use a net, use one made of rubber.
(34 miles / 44 mins away) We recommend this for more intermediate bikers.
(35 miles / 59 mins away) You can slide all the way down the waterfall into the plunge pool below.
(37 miles / 1hr 9 mins away) Perfect spot to catch the sunset.
(37 miles / 1 hr away) Easy 2.2-mile roundtrip trail. Great colors in the fall.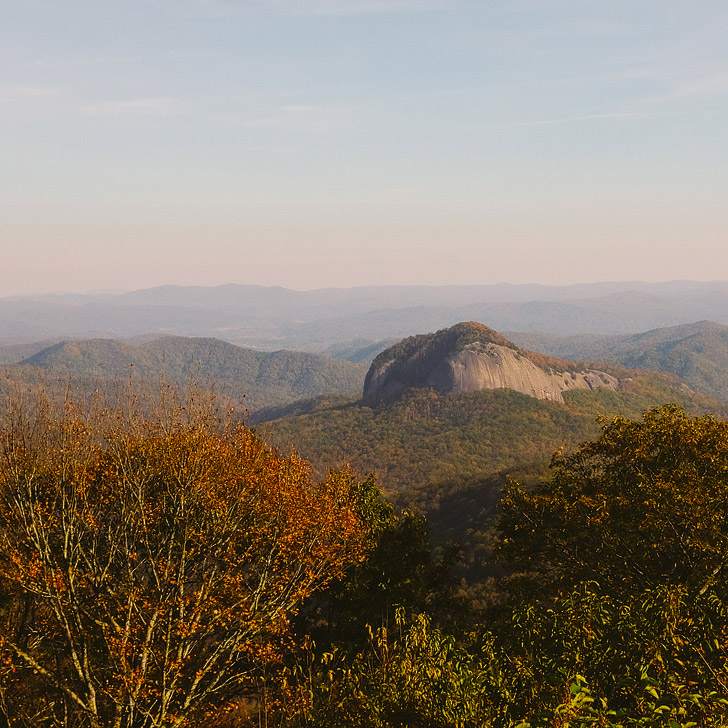 (38 miles / 53 mins away) Bring snacks and plenty of water. Enjoy a picnic with an amazing view at the top!
(39 miles / 1 hr 7 mins) Multi-use trails. You can go horseback riding here.
(52 miles / 1 hr 16 mins) Hikers like to play frisbee and kite flying here.
(60 miles / 1 hr 26 mins) Third largest wilderness area in North Carolina.
Bridge at Grandfather Mountain
(70 miles / 1 hr 24 mins) America's highest suspension footbridge, breathtaking views from Grandfather Mountain's Linville Peak.
(35 miles / 53 mins) Peaceful and quiet campsite, RV friendly.
SUP on the French Broad River
(Asheville Outdoor Center) All SUPers must be at least 13 years old.
The Smoky Mountain Adventure Center
Great indoor climbing with tons of space to grab a beer and hang out.
(Thursday nights) Flat and fast 10k, kid-friendly.
Zip-line with Navitat Canopy Adventures
(21 miles / 28 mins) Zipline through the forests of the Blue Ridge Mountains.
Lots of events and workshops.
(10 miles / 16 mins away) Great spot for trail running.
(10 miles / 17 mins away) Originally built by George W. Vanderbilt to connect the Biltmore House to his hunting lodge.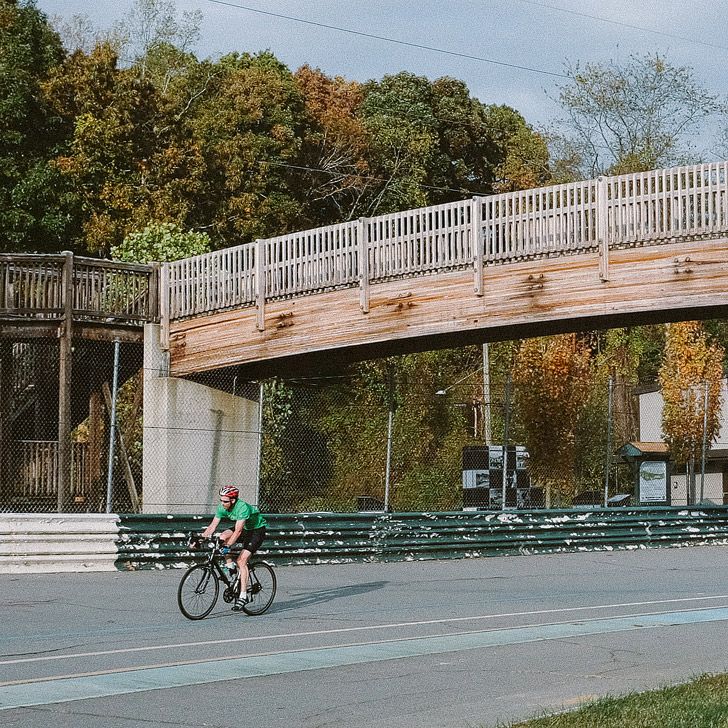 Rent bikes at Liberty Bicycles
Gravel bikes, road bikes, mountain bikes, and more.
THE OMNI GROVE PARK INN SPA
One of the best spas in the country, with various contrast pools, scent-infused steam rooms, and fireside lounges.
Ball Photo Supply Camera Center
They even have binoculars and telescopes. Rent one for your hike.
Smoky Mountain National Park
July is the busiest time of the year. We love visiting and seeing fall foliage, but expect crowds. Check out the synchronous fireflies (late May, early June).
(UNCA) Free admission, donations are welcome.
Very pretty cultivated gardens. Come around Christmas to see the arboretum covered in lights. Check out the bonsai exhibit too.
One of the top 10 tattoo shops in America according to USA Today.
Battery Park Book Exchange and Champagne Bar
Books about North Carolina, American History, the Civil War, the American South, etc.
Check out their live storytelling.
Outdoor apparel, gear, food, and more. We love their old school candy barrels.
Also known as the Pisgah Market. Check out their craft workshops.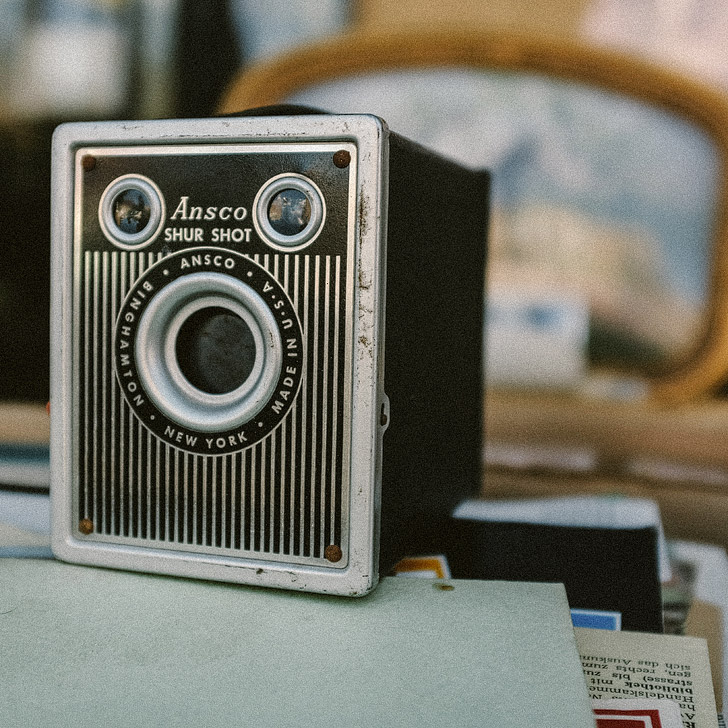 Catch the Bulldogs in the Big South Conference game.
Usually held in May. Tons of live music, arts, and cultural community.
Grab a drink and stay for the awesome city and mountain views.
All-you-can-play arcade and pinball machines for purchase.
Beginner skateboarders are welcomed.
Independent bookstore with a cozy cafe.
Black Mountain College Museum & Art Center
Check out how this college played a big part in progressive, responsible activism in the mid 20th century.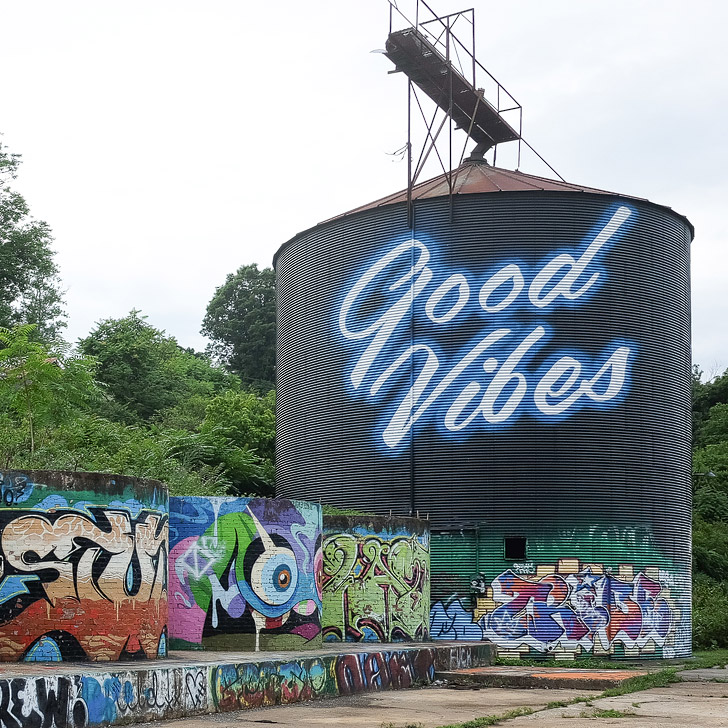 Family owned metal recycling facility that has been serving the Asheville area for over 70 years.
Ever wanted to try glass blowing? Take a class here.
Star Watch Night Vision Tours
Use military-issue night vision equipment to explore in the dark.
Ski or snowboard in the winter.
Made famous by the movie, Dirty Dancing.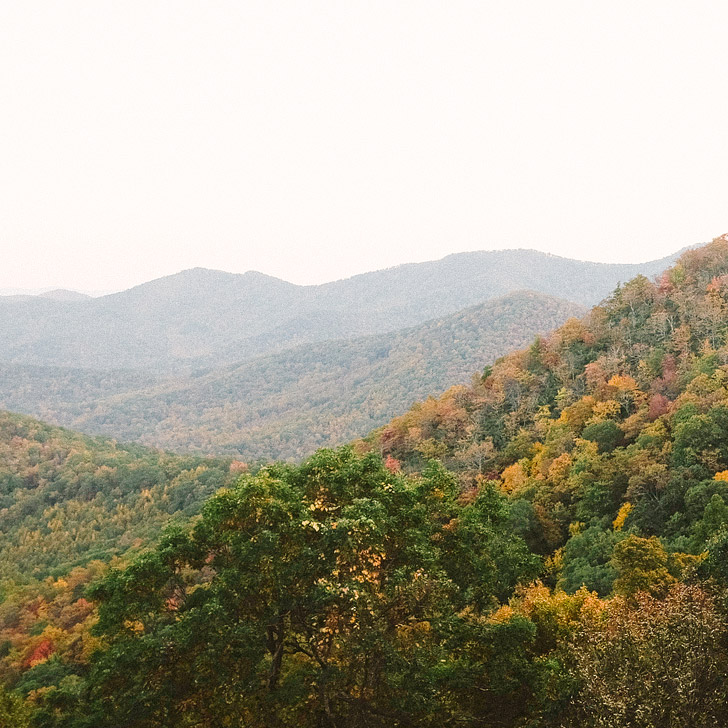 Contra dances, English country dances, and more.
Japanese inspired spa, massages, outdoor soak tubs.
Amazing showcase of Appalachian folk art, from metalwork to textiles.
Learn about Asheville's mummy, bootlegging culture, Bigfoot casts, and more.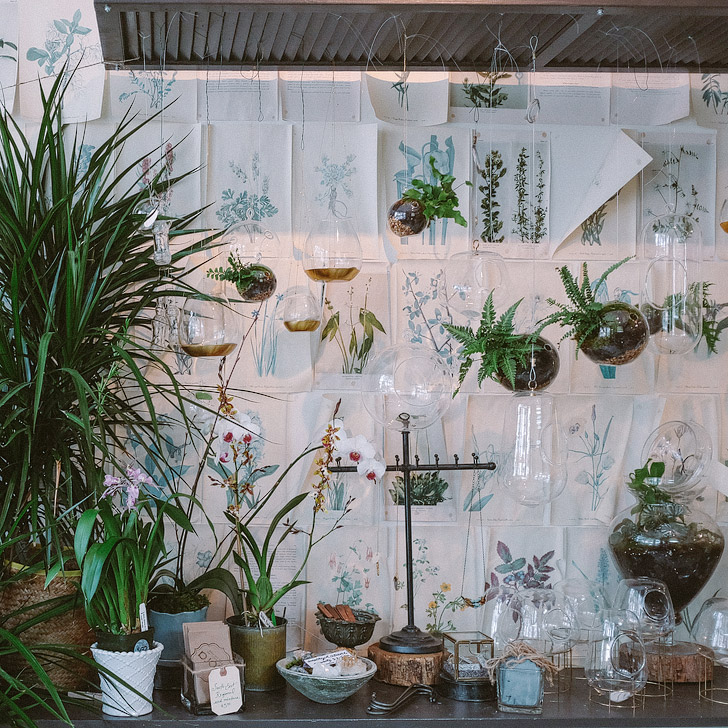 Friday night barn dance during the summer.
BASILICA OF SAINT LAWRENCE
Designed by Rafael Gustavino when he came to Asheville to work on the Biltmore Estate.
The City Comedy Tour was our favorite.
No attached parking facility. There are several parking decks nearby, as well as metered and free street parking.
All tours are BYOB beer and wine. No liquor is allowed on the bike.
Comedy Freakshow at the Odditorium
Quirky venue with a unique bar. Be sure to check out the curiosities, taxidermy, and other memorbilia.
Women's flat track roller derby league.
Stay in a vintage trailer.
Great independent films shown in an art deco theatre.
Stop by for bluegrass night.
Unique vintage items, consignment, and more.
You've got to try their walnut and apple strudel!
Known for their whole-hog East Carolina BBQ.
New Belgium, Highland, Catawba, Hi-Wire, Green Man, etc. We're known as Beer City with 30 breweries to date. You could make this the focus of your whole trip if you wanted to. There are brew tours, brew buses, etc.
Bohemian style tearoom with teas from all over the world.
Monday nights are Burger nights.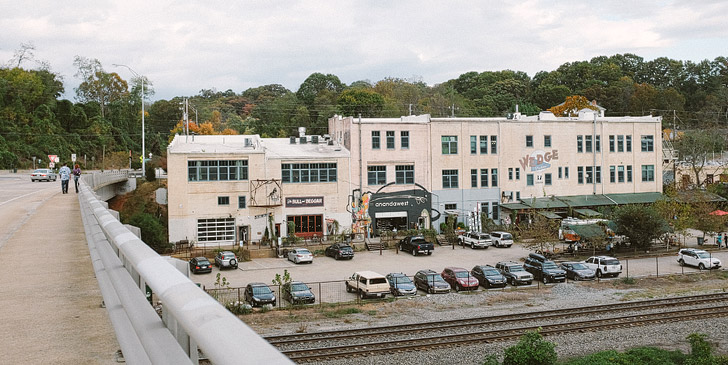 Innovative, global eats. Menu changes daily.
Unusual, but delicious tacos. Try their breakfast tacos.
The restaurant space is a former 1927 bus depot.
Their menu changes based on Italian regions.
Multi-level bar, craft cocktails.
It gets busy here, but their ribs are worth the wait.
Get the Huevos Rancheros.
Huge portions of authentic Vietnamese food. Try the Chicken pho.
Oyster House Brewing Company
Eclectic brews, fresh oysters. What's not to love?
Popular dive bar in a charming old building.
Best Dessert in the country (Bon Appétit, 2016).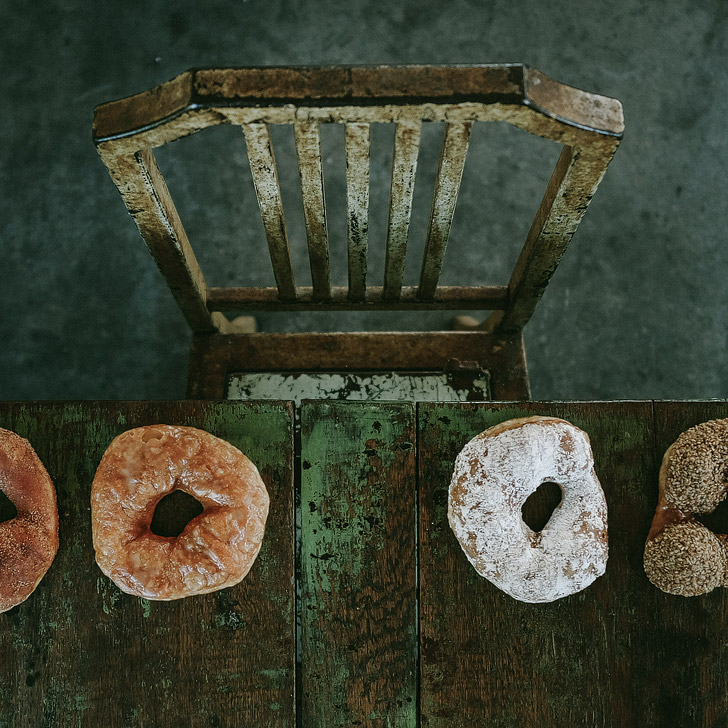 They have ice cream for dogs.
Loved their Drops of Juniper Latte.
French Broad Chocolate Lounge
A Chocoholic's dream! Tons of hand-crafted artisan chocolates and pastries.
A local favorite for superb American classics.
Yummy brunch fare in a vintage-cool location.
Live music, local beers, and dog-friendly!
101 Things to Do in Asheville Map
Essential Tips for Visiting Asheville
Shoulder season is March to May / September to November and is the best time to visit because there's less traffic and the temperatures are ideal.
Bring layers! In the summer, the days are often hot, but when the sun goes down most people are reaching for another light layer.
Best way to get around is by getting a rental car (Book a RENTAL CAR here). You can also Uber or Lyft, but it starts getting pricey.
Street parking is pretty congested year-round. If you're lucky enough to find a spot you can save a little time by downloading the PassportParking app before you arrive or carry some quarters for the meters (there are more than 700 on-street meters downtown.)
Metered parking is really only for short-term use (2 hours or less) and costs $1.25 an hour. They're enforced from 8 am to 6 pm every day except Sundays and a few city holidays: New Year's Day, Martin Luther King, Jr. Day, Good Friday, Memorial Day, Fourth of July, Labor Day, Thanksgiving Day, Friday after Thanksgiving and 3 days at Christmas.
Other parking options include three garages downtown: Civic Center, Wall Street, and Rankin. The Civic Center Garage is free for the first hour and then $1.00 per hour for each hour or fraction thereof. The daily maximum is $10.
Best Places to Stay in Asheville
Have you visited Asheville? What were your favorite things to do?
Did you enjoy this post? Pin it for later
SEE MORE CITY BUCKET LISTS
"Discovery consists not of seeking new lands but in seeing with new eyes" – M. Proust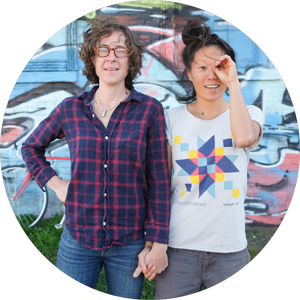 Pin
CAROLINE + ERIN
They are freelance web designers and photographers who love finding adventure, both big and small. The two make a daily practice of sharing vulnerabilities, truth telling, and side splitting laughter. They've honed the art of traveling fast and doing all of the things that an adventurer can do in a day or two. The couple lives in Asheville and loves spending their time in the mountains.