Ho Chi Minh trail is the most unique hiking trail we've found in San Diego. Everything from its landscape to its name makes you feel like you're somewhere else in the world.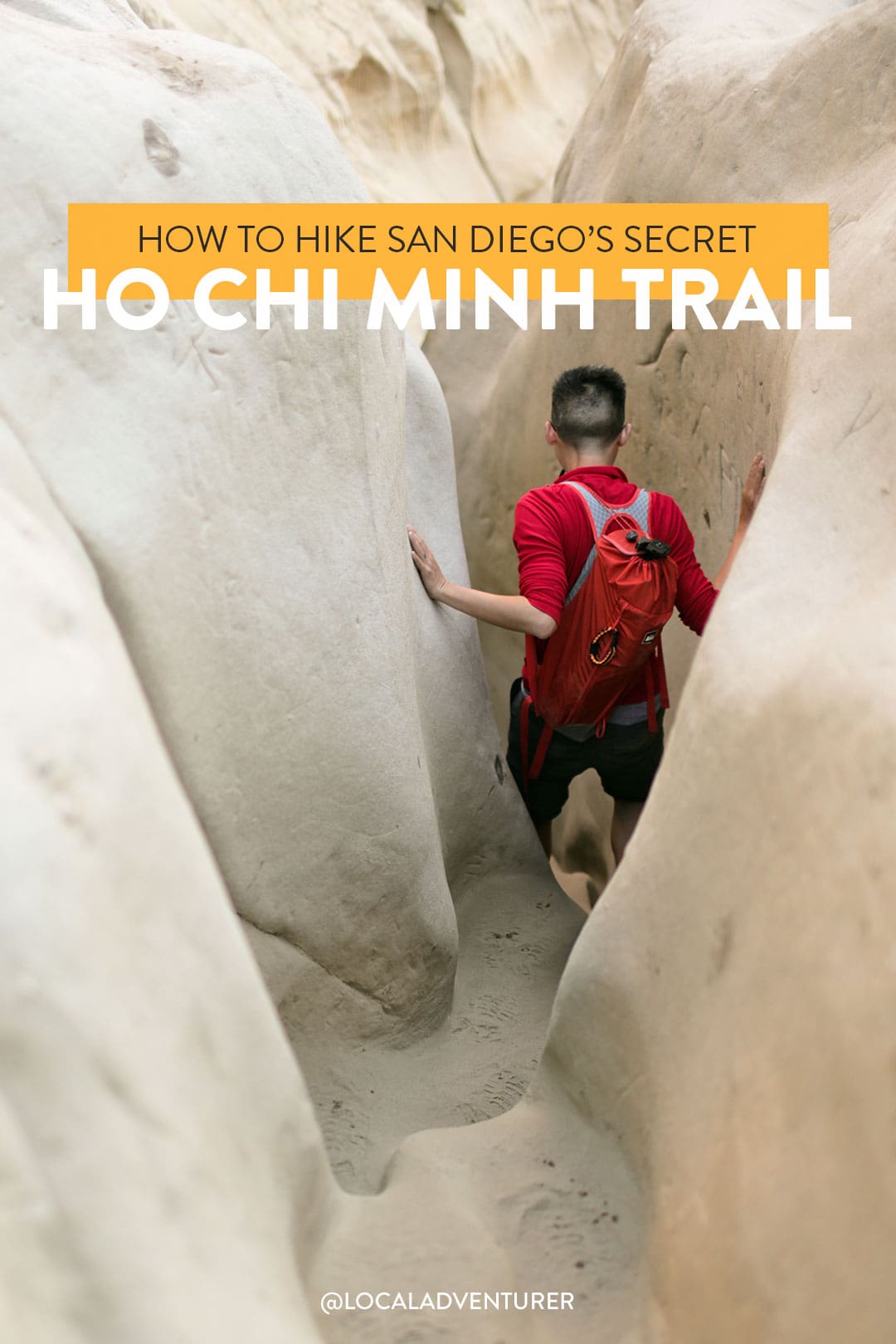 This post may contain affiliate links, where we receive a small commission on sales of the products that are linked at no additional cost to you. All opinions are always our own. Read our full disclosure for more info. Thank you for supporting the brands that make Local Adventurer possible.
Last Updated: January 21, 2021
Secret Surf Trail - Ho Chi Minh Trail San Diego
The Ho Chi Minh Trail has many names. We've seen it referred to as the Secret Surf Trail, La Jolla Trail, and the Saigon Trail.
Tucked away on a residential street in La Jolla, the trail got its name in the 60s from UCSD surfers who used it as quicker access to the beach and named it after the famous trail in Vietnam, Laos, and Cambodia.
Distance: 0.4 miles (trail to beach one way)
Difficulty: Moderate
Best Time to Go: Year round
The trailhead can be easy to miss if you're not looking for it. You should see a sign between two fences (map at bottom). After making your way through the fence and down the trail, there will be a fork that follows a trail up a hill, and another down towards the beach.
We took a quick detour up the hill to get a view from above. You can see the Torrey Pines Gliderport in the distance, and depending on the day, some people in the air.
After enjoying the view, we headed back down. At the fork, you have to cross over a wooden plank. If you're uncertain if you can make it over, you can always step down into the ditch and walk through. After following the path a few more minutes, you start to see crazy sandstone formations and a deep ravine. Be careful as you make your way down this path. You'll eventually come across a narrow section where you'll have to shimmy your way down the natural steps. Right before you get to the beach, there will be a rope that you can use to get down.
A lot of the trail is made of sandstone, so it can be slippery and can crumble at any moment. It's never recommended or safe to do the hike after rainfall because the sandstone is much weaker. Overall the hike isn't long, but it requires some scrambling, and we would not recommended if you're not comfortable with traversing slippery and uneven terrain. However, we never felt like we were in any real danger. We saw surfers doing it barefoot while holding their boards!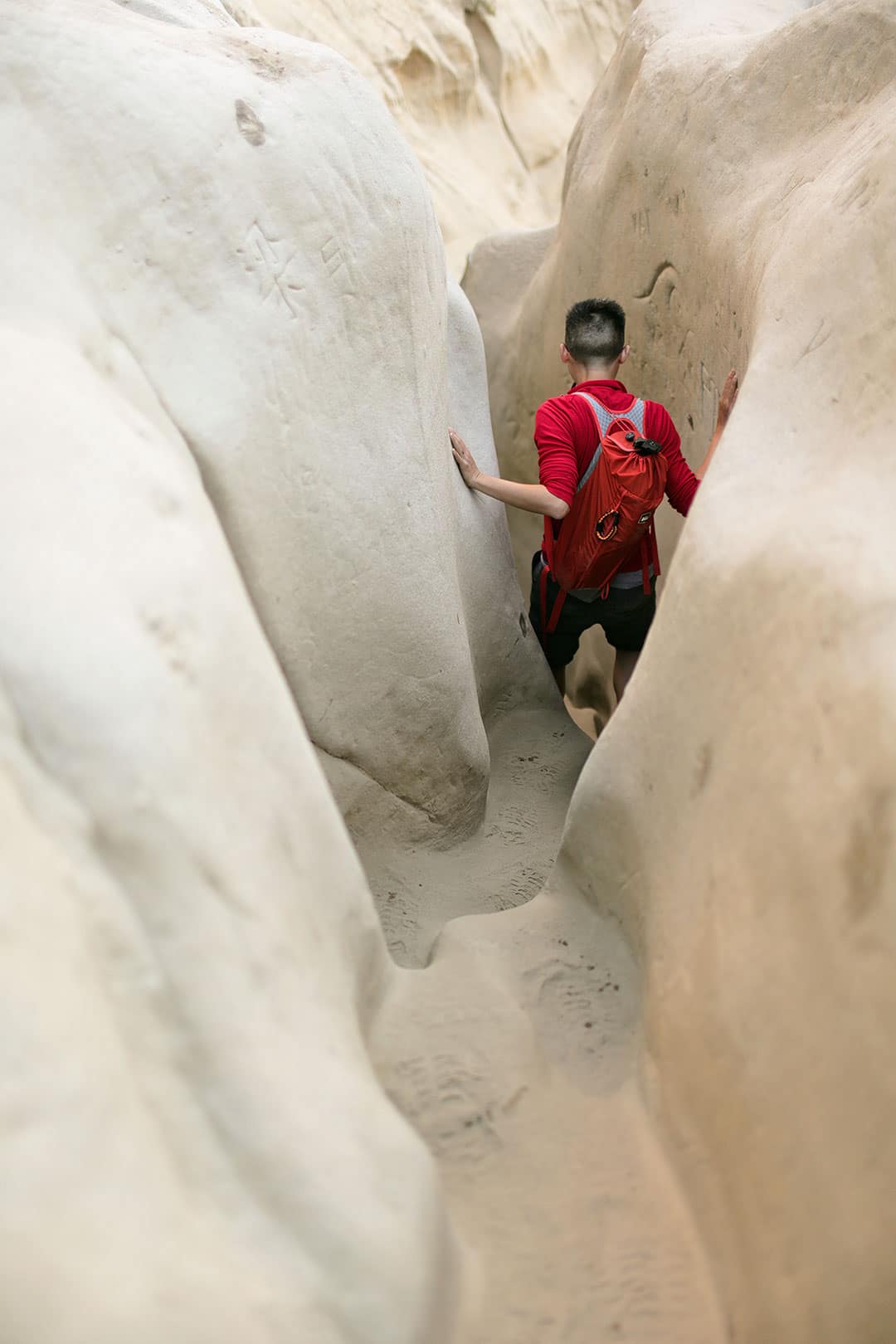 At the beach, you have a couple of options. You can hang out where you came out, head north to the nudes at Black's Beach, or walk south to the Mushroom House. We decided to make our way down to the Mushroom House for sunset. Afterwards, we followed a road back up rather than trying to traverse the trail in the dark. Even if it's not dark, this makes a nice loop and you won't have to deal with waiting on people who might be hiking down.
Map of the Ho Chi Minh Trail San Diego
We shot all the photos with our Canon 5D Mark III (we use the Mark IV now) and 35mm lens.
Our vlog was shot on a Canon G7X.
We always have our tripod or gorillapod handy in case there is an epic sunset.
Be sure to check for sunset times. We arrived 2.5 hours before sunset to give us plenty of time to explore the trail and find a spot to hangout for sunset.
Find a subject. Even during sunset, don't just shoot out towards the ocean. Take advantage of the glow of the sun and the other unique subjects to shoot, like the Mushroom House.
If you plan on staying after sunset, bring a headlamp to easily find your way back up.
Have you found any unique hikes recently in your area?
Did you enjoy this post? Pin it for later
"Discovery consists not of seeking new lands but in seeing with new eyes" – M. Proust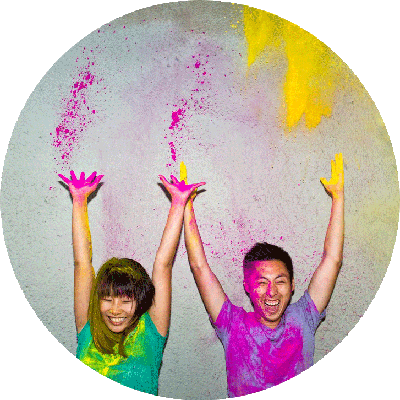 Esther and Jacob are the founders of Local Adventurer, which is one of the top 5 travel blogs in the US. They believe that adventure can be found both near and far and hope to inspire others to explore locally. They explore a new city in depth every year and currently base themselves in Las Vegas.