Visiting Seattle? Put these items on your bucket list.
On our first trip up to Seattle, thanks to the magic of connecting through instagram, we met up and stayed with the Mandagies. They're Washington natives and have been living in Seattle for over six years, so we got their help in putting together our Seattle bucket list.
One of the reasons we decided to move to Portland was how close it was to a plethora of outdoor destinations and also only a 3 hour drive from Seattle.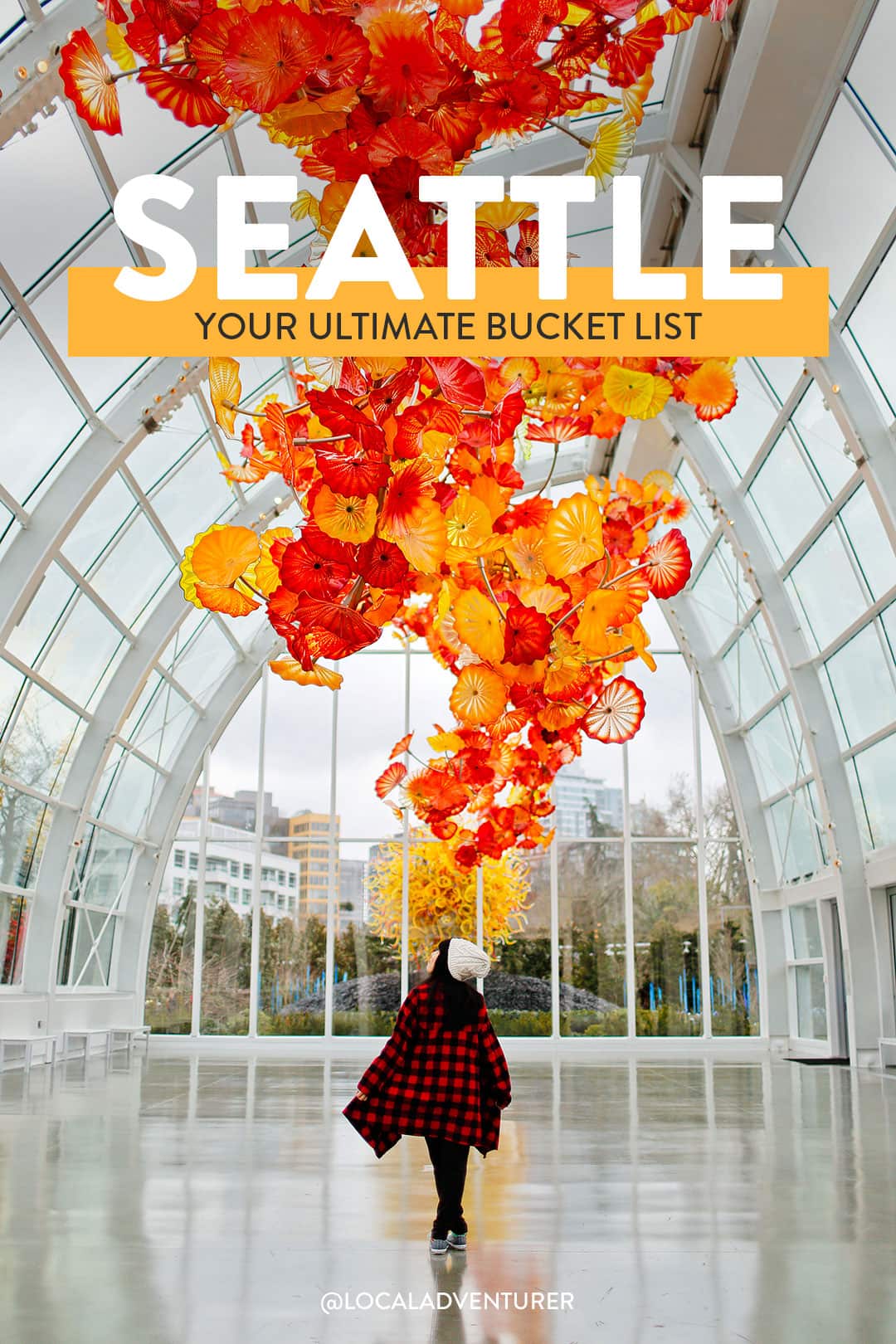 This post may contain affiliate links, where we receive a small commission on sales of the products that are linked at no additional cost to you. All opinions are always our own. Read our full disclosure for more info. Thank you for supporting the brands that make Local Adventurer possible.
Last Updated: July 3, 2023
The Ultimate Seattle Bucket List (101 THings to Do in Seattle WA)
Tourist Attractions
1.

Pike Place Market
Tons of fresh flowers, food, and a variety of produce. Add your own piece of chewed gum to the Gum Wall.
2.

Hot TUb Boats
Such a unique way to enjoy sunset, the skyline, and Lake Union all from a hot tub boat. Check out our Reel.
3.

Fremont Troll
Take a photo with the behemoth.
4.

Visit the Original Up House
The Disney movie is based on the real story of this house.
7.

Space Needle Observation Deck
An iconic Seattle landmark that was built for the 1962 World's Fair.
8.

Smith Tower Observation Deck
The very first skyscraper in Seattle.
9.

Columbia Tower Observation Deck
Sweeping views of the city and mountains. There's also a cafe for drinks and light bites.
10.

Seattle Great Wheel
42 climate-controlled gondolas, great date night idea.
11.

Seattle Public Library
Impressive 11-story glass and steel building that holds over 1.45 million books.
12.

Hamilton Viewpoint
Great for skyline photos.
13.

Jose Rizal Park
Head here for night photos.
14.

Seattle Center Monorail
Built for the 1962 Seattle World's Fair to provide transportation between the fairgrounds and the downtown area.
15.

Visit the Original Starbucks
(Near Pike Place) Not technically the original, but the original doesn't even exist anymore. Expect a line throughout the day.
16.

Starbucks Reserve & Roastery
(Capitol Hill) Try one of their siphon flights or a specialty roastery creation.
17.

Tour Theo's Chocolate Factory
Free chocolate. You can go dumpster diving in Theo's Chocolate scrap chocolate bin.
18.

Pioneer Square Underground Tour
Walk through the subterranean storefronts and sidewalks that are now underground after the Great Fire of 1889.
19.

Woodland Park Zoo
Check out their butterfly garden, too.
20.

Seattle Aquarium
Beautiful waterfront aquarium.
21.

Suzzallo Library
Study Harry Potter spells.
22.

Take a Ferry to the Olympics
Do the Seattle > Bremerton or Edmonds > Kingston
23.

Japanese Garden at the WA Arboretum
They also have a tea ceremony experience that's worth checking out.
See More: Weekend Trip to Seattle – How to Spend the Perfect 3 Days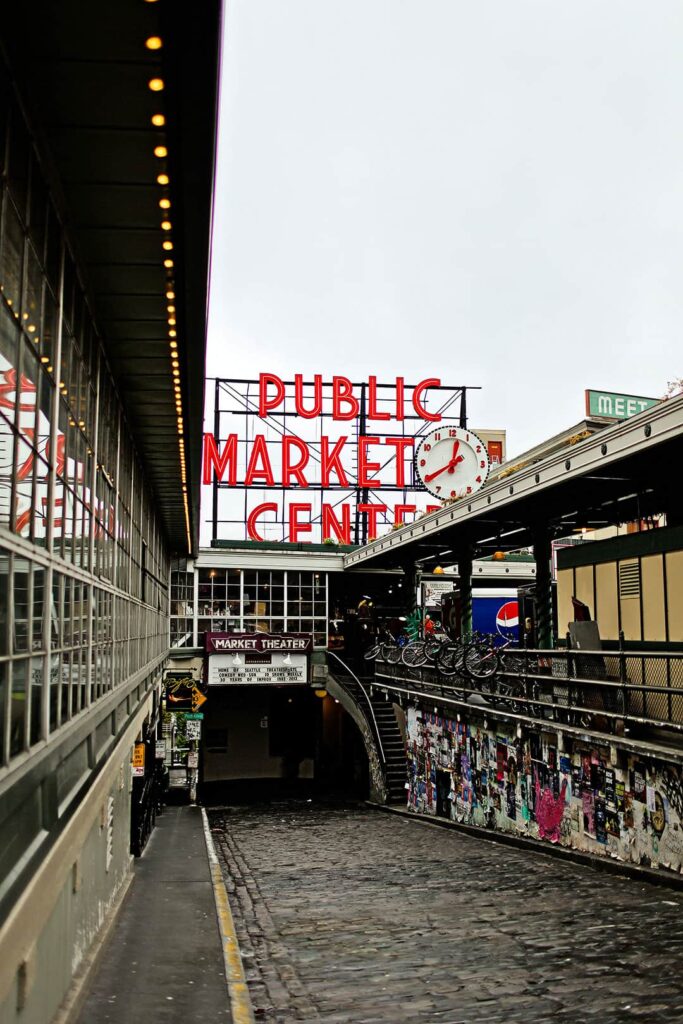 Museums + Memorials + Monuments
24.

Chihuly Glass Sculpture Museum
Take an audio tour through the museum.
25.

MoPop / Museum of Pop Culture
(formerly EMP) Quirky, small museum that pays tribute to all things sci-fi and pop culture.
26.

Center for Wooden Boats
Boat rides free on Sundays only! Get there early in the summer, the spots fill up fast.
27.

Seattle Museum of Art
Diverse range of art from the Mediterranean to Aboriginal.
28.

Living Computers
See computers from the size of a small building to the size of a hand-size cell phone.
29.

Seattle Pinball Museum
The largest collection of pinball machines in the Pacific Northwest.
30.

Pacific Science Center
Go early if you want to visit the planetarium.
See More: Top 11 Museums in Seattle Washington + Free Museums in Seattle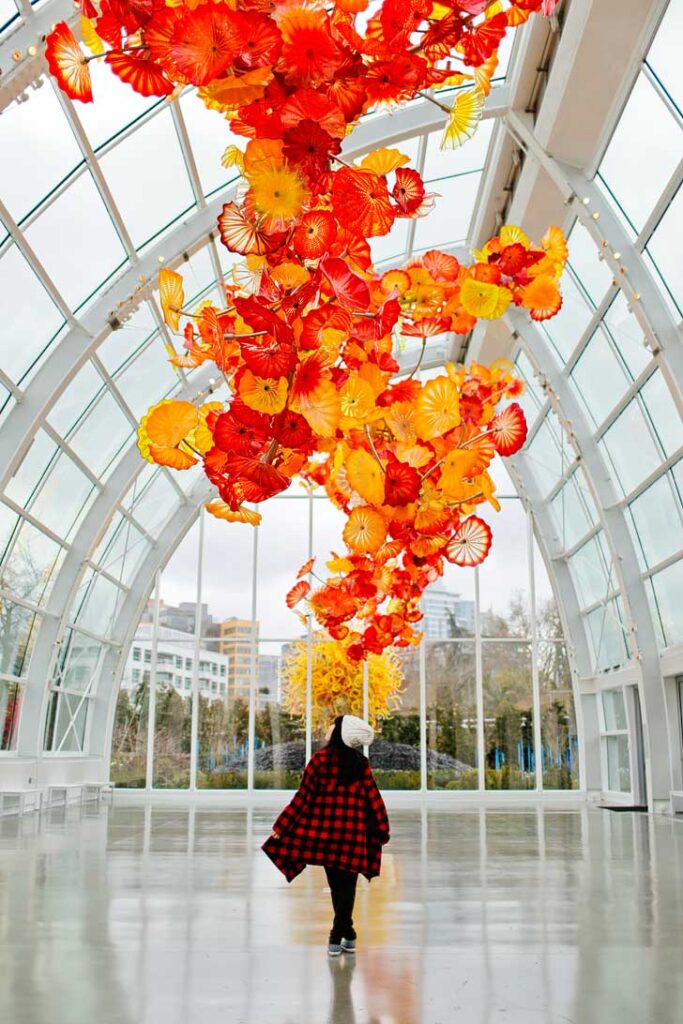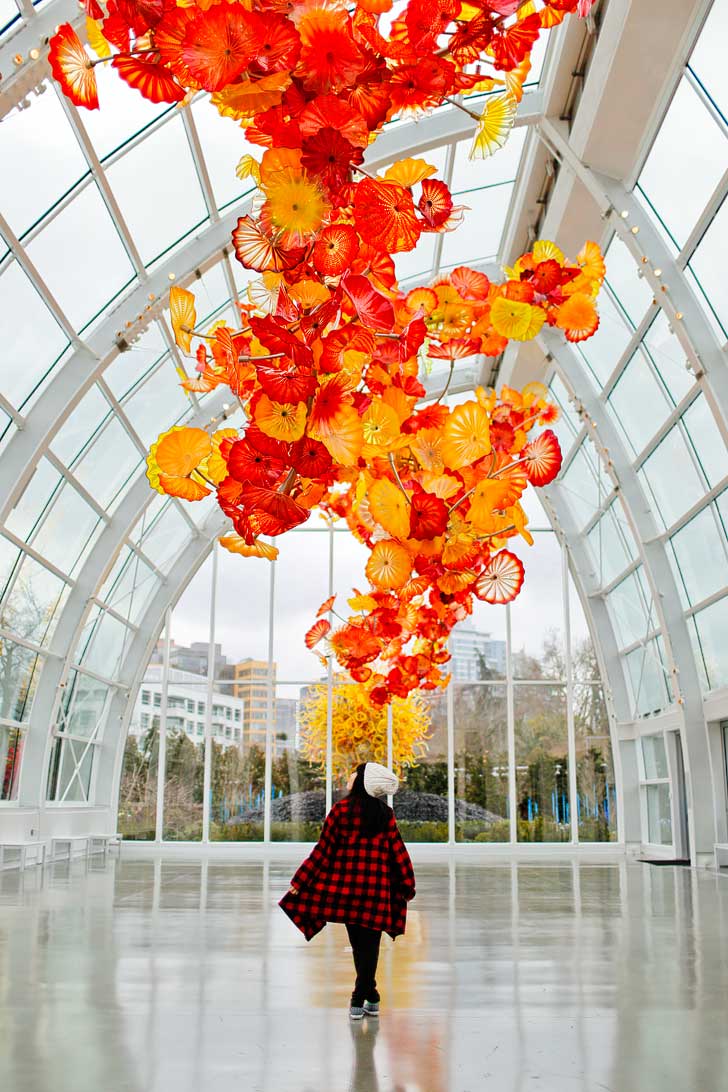 Urban Parks
31.

Gasworks Park
Have a picnic in the day or watch fire dancers at night.
32.

Visit the Lighthouse at Discovery Park
Note that there are a good bit of of wobbly old stairs. Be cautious when visiting.
33.

Bonfire at Golden Gardens Park
There's also clean public restrooms, a playground, and volleyball nets.
34.

Skate around Greenlake
Easy, flat trails for rollerblading and biking. Plenty of parking but it does gets full on weekends.
35.

Rollerblade around Alki Beach
Short trail with a stunning view. Plenty of free parking.
36.

Bike Around Seward Park
2.3 mi bike loop with a view of Mt. Rainier from the lake.
37.

Bike the Burke-Gilman Trail
From SPU to Matthew's Beach.
38.

REnt a Canoe or Paddle Boat at the WAC
Rentals are available from spring through fall.
39.

SUP at Ballard Surf
You might even spot some seals from your paddleboard.
40.

Swim at Madrona Beach
There are also some hiking trails and picnic areas to enjoy post-swim.
41.

OLYMPIC Sculpture Park
Great overview of the harbor, unique sculptures spread throughout the park.
42.

Greenhouse in Volunteer Park
Amazing foliage and small ponds in a 100 year old greenhouse.
43.

Rent Kayaks
Kayak around Lake Union / Lake Washington.
44.

Tour the UNiversity of Washington Campus
We love the collegiate neo-Gothic architecture.
45.

Discovery Park Loop
2.8 mi loop that is relatively flat and easy. Views of the lighthouse.
46.

Magnuson Park
Check out the Fin Project, a display of fins from decommissioned nuclear submarines of the 1960s.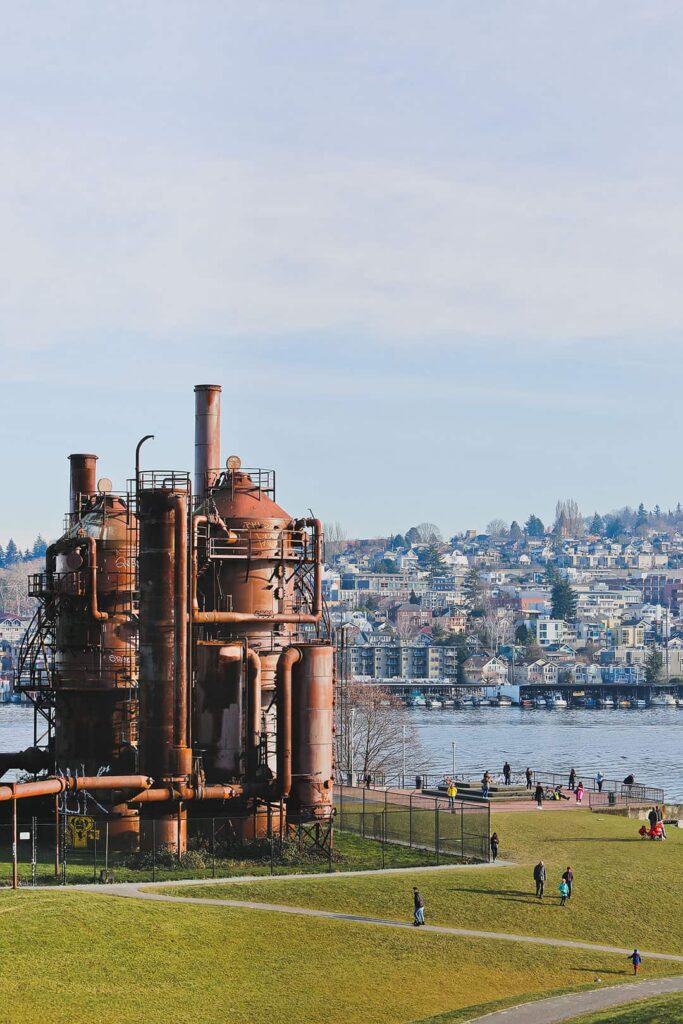 Shopping
47.
They even have an urban forest on store grounds.
48.

Shop at the Nordstrom Flagship
And then grab lunch at their restaurant.
49.
Fresh produced, baked breads, and various diary products.
50.

SHop the Goodwill Outlet
Go early, it gets super busy!
51.

Seattle Antique Market
Tons of watches, plates, furniture, toys, lamps, and more.
52.

Shop at University Village
Seattle's only outdoor lifestyle shopping center.
53.

Uwajimaya Grocery Store
Food
54.

Get a "Seattle Dog" in Capitol Hill
Check out two local favorites: Dog In The Park and the hot dog stand in front of Neighbors.
55.

Bar Hop in Capitol Hill
Favorite spots: Cider and The Unicorn.
56.
(Central District, Greenwood) Esther + Jacob's fave beer spot. They now have two locations.
57.
(Kirkland, $, Italian) Try their Oxtail Risotto.
58.
(Capitol Hill, $, Mexican) Local favorite taco spot.
59.
(Waterfront, $$$, Seafood) Great selection of oysters and sustainable seafood with a view.
60.
(Columbia City, $, Hawaiian) The Spicy Salmon is our favorite.
61.
(Hillman City, $, Bakeries / Donuts) Expect long lines and for the donuts to sell out quickly, but they are good!
62.
(Capitol Hill, $, Seafood) Some of the best oysters I've ever had.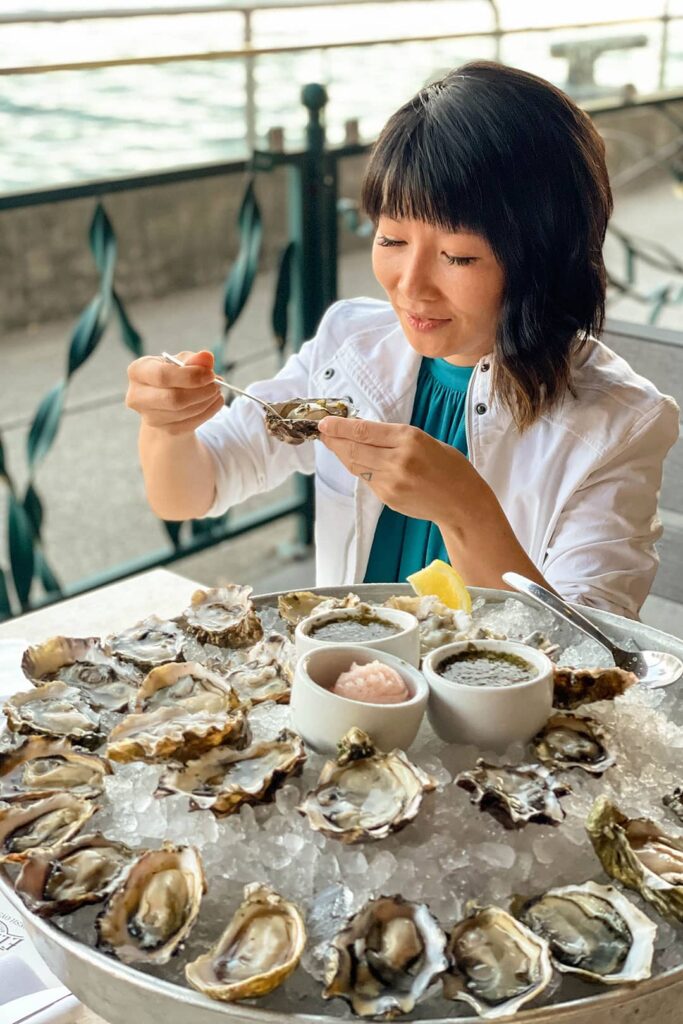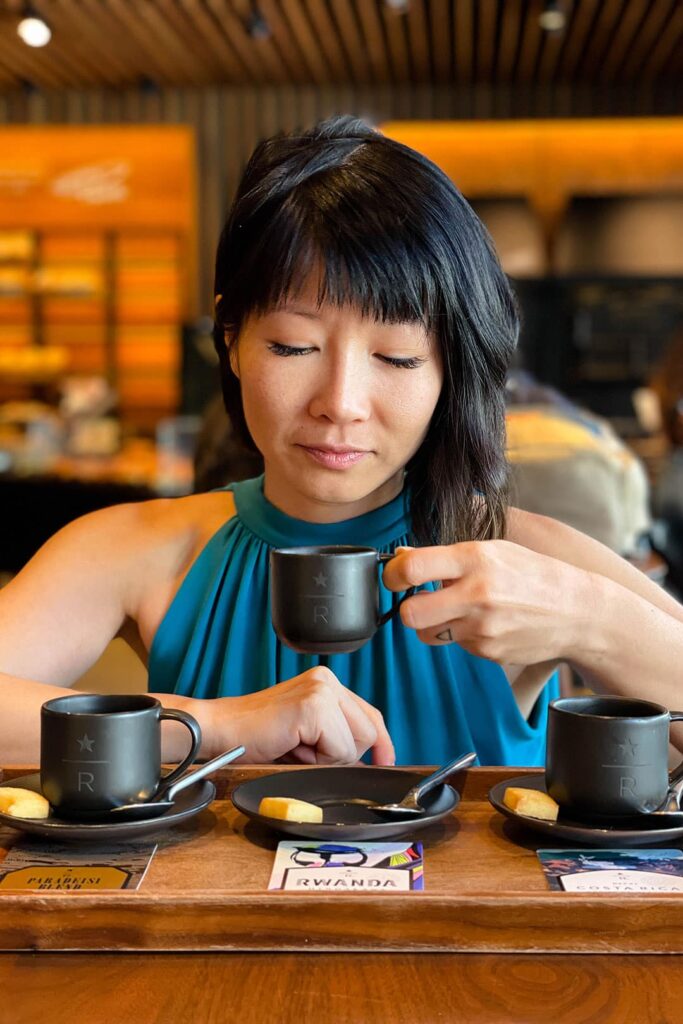 Events
85.

Attend a Sports Event
Plenty of options: Seahawks, Sounders, Mariners, Huskies.
86.

Go Sailgating Before a UW Husky Game
The vessels are open 45 minutes prior to kickoff until halfway through the 4th quarter.
87.

Bumbershoot Music Festival
Labor Day Weekend every year.
88.

St. Mark's Cathedral
Listen tot he choir practice on Sundays at 9 pm.
89.

Seattle's Seafair
Local block parties, parades, and neighborhood activities.
91.

Paramount Theater
On the National Register of Historic Places.
Hiking + Outdoors
92.
(19 mi / 26 min away, Tiger Mountain) You can go paragliding here.
93.
(26 mi / 29 min away, Snoqualmie) Moderate trail with stunning views of the Snoqualmie Valley. If you don't want to hike, you can also SUP or kayak around the lake.
94.
(29 mi / 34 min away, Snoqualmie) Bring a rain jacket! You will get sprayed by the waterfall.
95.

Big Si + Little Si
(33 mi / 36 min away, Snoqualmie Pass) These foggy trails can take up to an entire day. If you're lucky, you can see Mt. Rainier.
96.
(35 mi / 35 min away, Snoqualmie Pass,) Dog and kid-friendly trails can get crowded.
97.
(37 mi / 43 min away, Snoqualmie Pass) We only recommend this hike for expert explorers.
98.
(52 mi / 53 min away, Snoqualmie Pass) Well developed trail and a beautiful waterfall.
99.
(47 mi / 53 min away, Stevens Pass) Popular spot for picking wild mushrooms.
100.
(55 mi / 58 min away, Snoqualmie Pass) Great trail for snowshoeing.
101.
(53 mi / 1 h 5 min away, Stevens Pass) Visit early! Lake area surrounding the trailhead is very popular.
See More: Best Hikes to See Pacific Northwest Wildflowers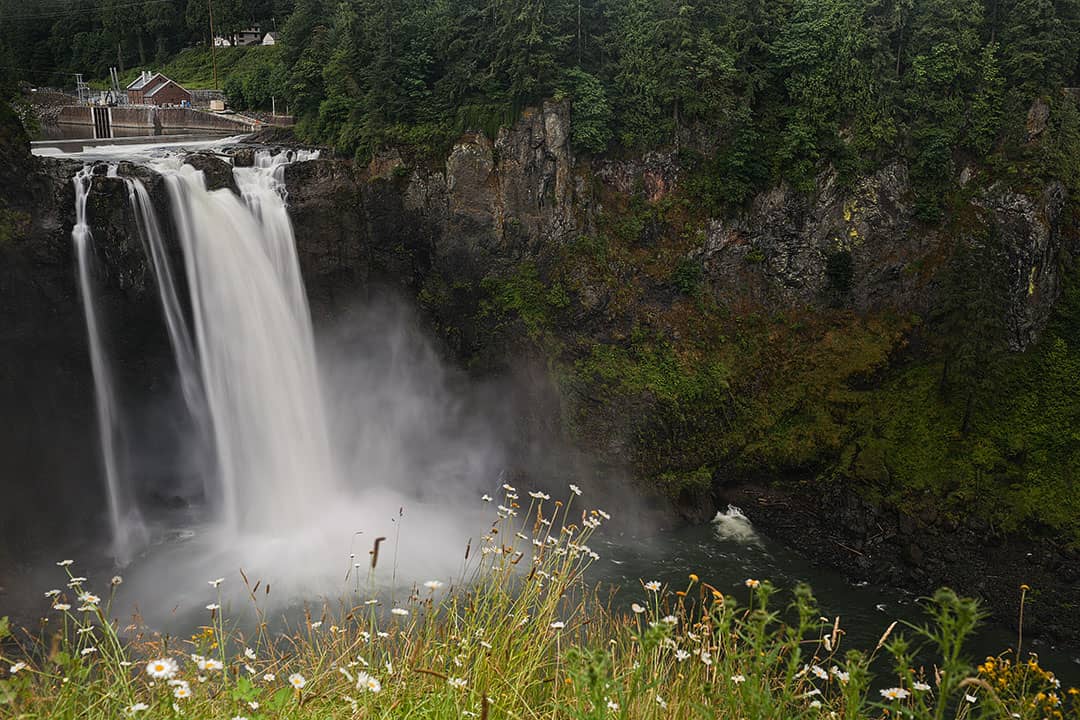 Essential Tips
Peak season is July and August and is the best time to visit if you don't want gloomy weather. Summer is the sunniest and there are a plethora of outdoor activities then.
May-June and Sep-Oct is shoulder season. You may get lucky with weather and not have to deal with the crowds.
If you're looking for the classic, moody PNW vibes come in Sept – Nov, and head to the mountains for some fog envy! Expect lots of time in the car, but the end destinations are always worth it!
Many of the museums are free on the first Thursday of the month and some are free year round.
A rain jacket is always a good idea! We also use these waterproof shoes.
Looking for a Rental Car? Check out this link.
Emily and Berty are photographers and love exploring their local area. They're constantly looking for hidden spots around Seattle. Go follow their blog and instagram to see their adventures in the PNW and beyond.
Planning Checklist
What are your favorite things to do in Seattle? What would you put on your Seattle bucket list?
Did you enjoy this post? Pin it for later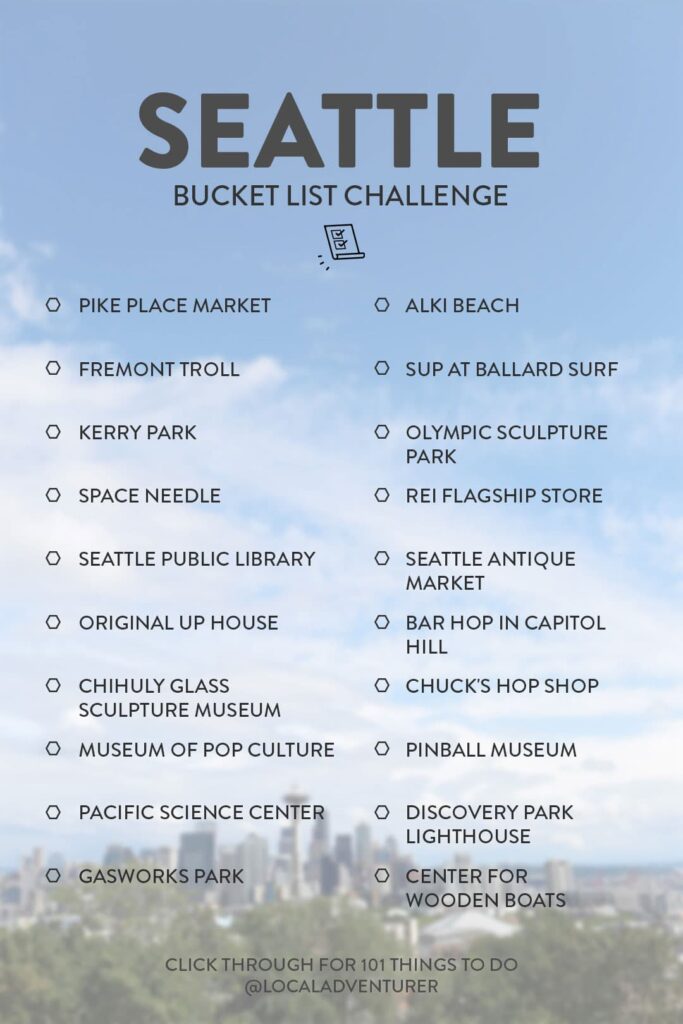 SEE More CITY Bucket Lists
⟡⟡⟡⟡⟡
"Discovery consists not of seeking new lands but in seeing with new eyes" – M. Proust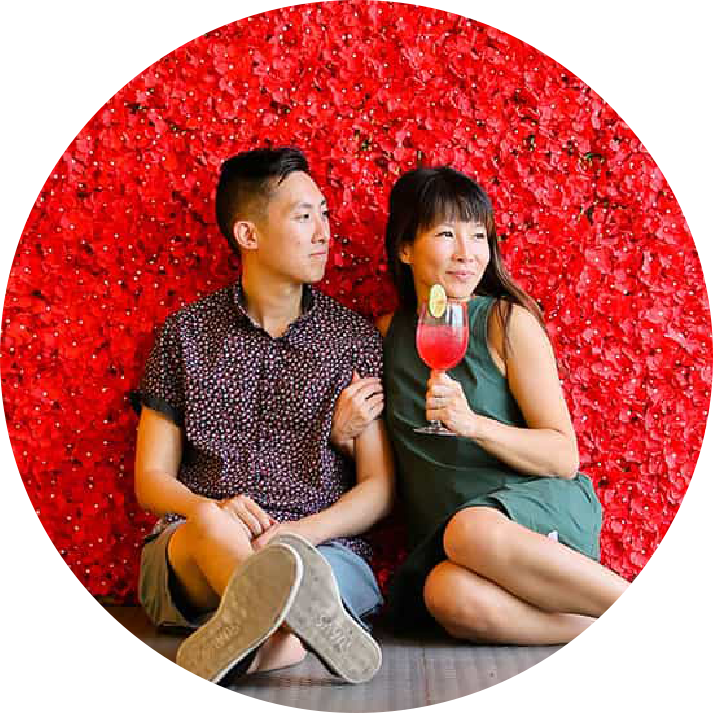 Esther + Jacob
Esther and Jacob are the founders of Local Adventurer, one of the top 5 travel blogs in the US. They believe that adventure can be found near and far and hope to inspire others to explore locally. They explore a new city in depth every year and currently base themselves in Las Vegas.
Follow on Instagram (E + J), YouTube, TikTok, and Pinterest.