Washington, D.C. has the distinct honor of being the nation's capital. There is evidence of power and politics all over the city. Look no further than the White House, the Capitol Building, and the Supreme Court, all of which are located here. If you want to see government in action, you've come to the right place. Many government buildings offer tours. But it's not all business. D.C has a really lively art, music, and food scene.
There are tons of museums and memorials for you to explore and many of them are free. You could spend days exploring the Smithsonian museums alone. As if that wasn't enough, there are many different venues where you can see a live show. Below is a list of our favorite things to do in DC.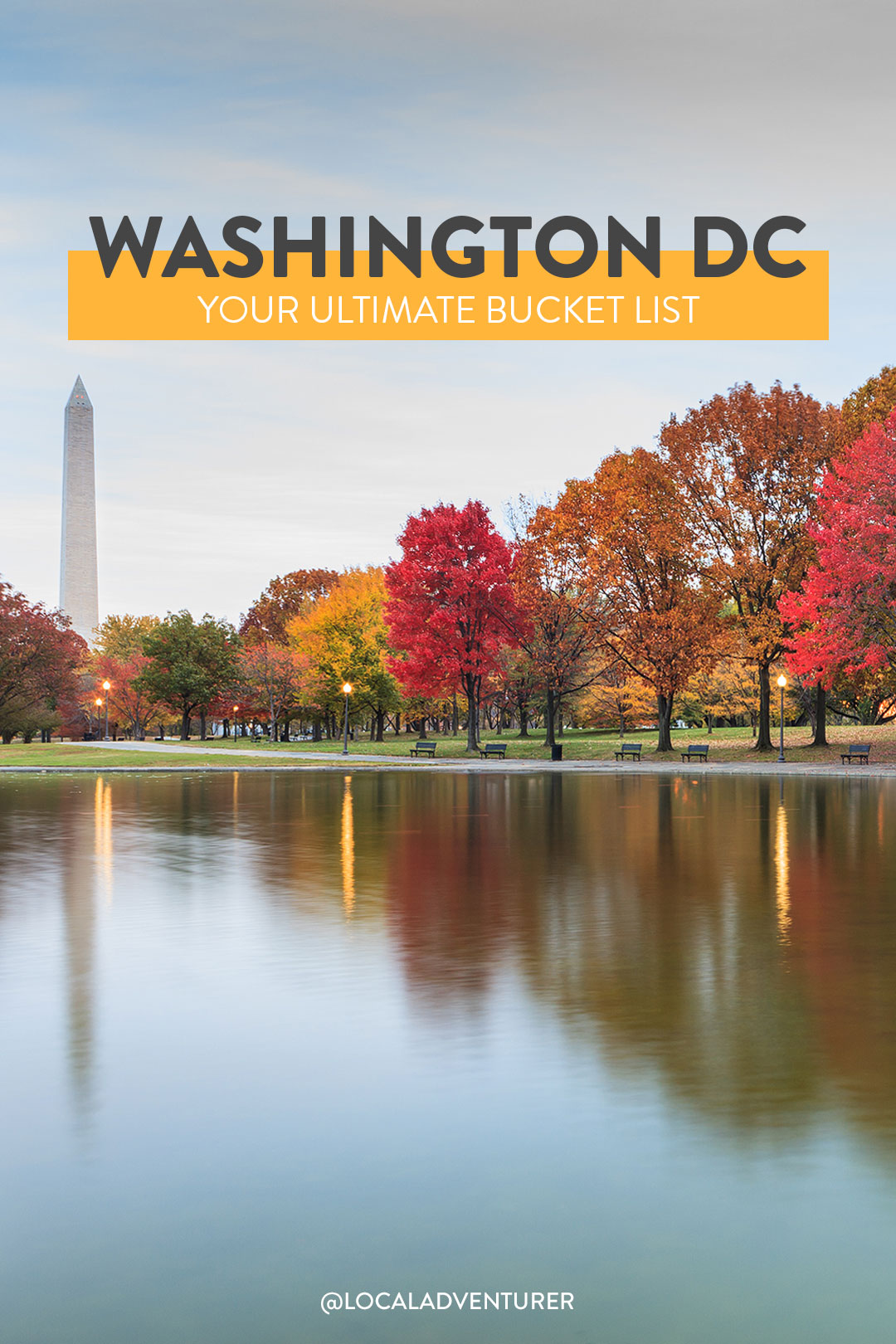 This post may contain affiliate links, where we receive a small commission on sales of the products that are linked at no additional cost to you. All opinions are always our own. Read our full disclosure for more info. Thank you for supporting the brands that make Local Adventurer possible.
Last Updated: July 1, 2019.   First Published: December 26, 2017
101 THINGS TO DO IN WASHINGTON DC BUCKET LIST
MONUMENTS + MEMORIALS + HISTORIC SITES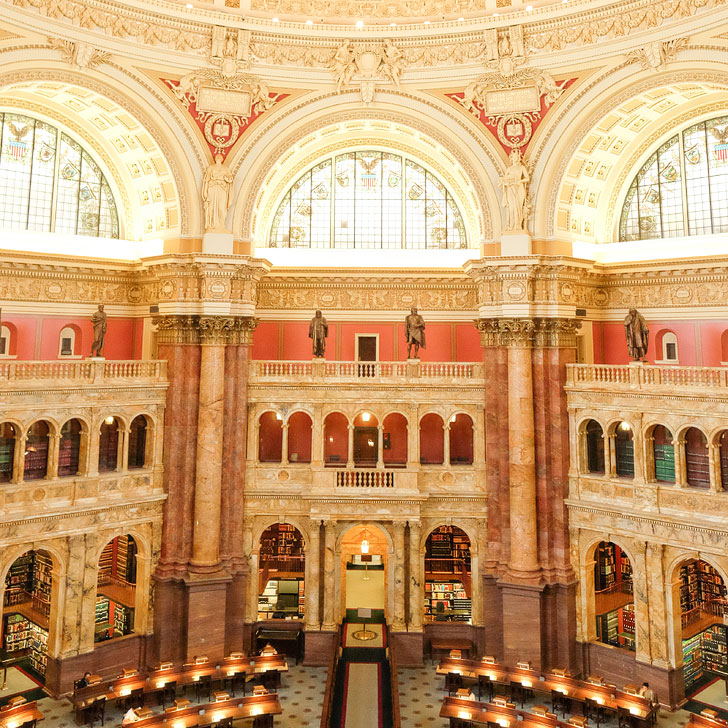 THE OUTDOORS + URBAN PARKS
Capital One Arena (The Wizards and Capitals both play here)
Nationals Park – Washington Nationals Baseball Game
More Things to Do in DC (Seasonal)
Jazz in the Garden – Every Friday at the Sculpture Garden at the National Gallery of Art 5:30-8:30
Essential Tips for First Time Visitors
The Best Time to Visit DC
Visiting DC in the spring is great because the weather is really pleasant. Daytime temperatures range from the mid-fifties to the mid-seventies. I've always loved going there in the fall when the temperatures are milder as are the number of tourists. If you can't get away then though and want to travel in the summer, be prepared for the heat – it ranges in the mid to high 80's but has been known to creep even higher on occasion.
The city was once a swamp and though it looks a lot different than it used to, if you come in the summer, be prepared for the humidity! The winters can be unpredictable and brutal (ice, snow, sleet) but hotels tend to be a little cheaper in the winter because this is the off-season.
In DC, the locals call the train the Metro. If you say Subway, people will think you're looking for the fast-food restaurant. Oh, and when you're on the Metro, stay to the right and let people pass on your left. Otherwise, you may be in for some aggravated locals.
Lines are referred to by color: Red, Orange, Silver, Blue, Yellow, and Green. Look for tall brown columns with a large "M" identifying the station entrances. Colored stripes around the column show which lines serve the station. Train service is from 5 am on Weekdays to 12 am and 7 am on Weekends to 12 am. The city is in the midst of upgrading the system and we rode on several brand new railcars while we were in town.
To use the train, purchase a SmarTrip® card. It's $2.00 to purchase a card and is rechargeable so don't throw it away after you use it; keep on reloading it. You can use it for the bus (most of which are $1.75 per ride) and the Metro will help you plan the most efficient route and also tell you exactly how much it will cost.
If you can avoid having to drive into do DC, do just that. We recommend using public transportation (WMATA) whenever possible. Most locals use a combination of the bus, train, walking or a bike. It can be really busy in the morning and evenings when people are going to work but using public transportation can save you time and a headache because you won't have to hunt for parking. There are 91 stations located in Virginia, Maryland and DC.
What to Pack for Your Visit
Best Places to Stay in Washington DC
Are we missing anything? What would be at the top of your Washington DC Bucket List?
Did you enjoy this post? Pin it for later
SEE MORE CITY BUCKET LISTS
"Discovery consists not of seeking new lands but in seeing with new eyes" – M. Proust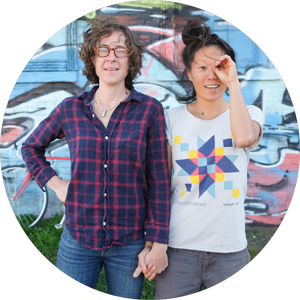 CAROLINE + ERIN
They are freelance web designers and photographers who love finding adventure, both big and small. The two make a daily practice of sharing vulnerabilities, truth telling, and side splitting laughter. They've honed the art of traveling fast and doing all of the things that an adventurer can do in a day or two. The couple lives in Asheville and loves spending their time in the mountains.
All articles loaded
No more articles to load