Want to hike Potato Chip Rock? Here's everything you need to know.
Since moving to San Diego, we've prioritized checking out all the popular hiking trails in the area. Most of the popular hikes are easy to access, well-maintained, and offer great city views. Mount Woodson also rewards you with a photo with Potato Chip Rock, one of the most photographed landmarks in San Diego County.
This post may contain affiliate links, where we receive a small commission on sales of the products that are linked at no additional cost to you. All opinions are always our own. Read our full disclosure for more info. Thank you for supporting the brands that make Local Adventurer possible.
Last Updated: July 25, 2023
About Potato Chip Rock Hike
Address: 14644 Lake Poway Rd, Poway (map)
Length: 7.4 miles round trip
Elevation Gain: 2,109 ft
Time: 2-4 hours
Level: Moderate – Strenuous
All Trails Link: Potato Chip Rock
This hike has been highly recommended by many people and has been on our bucket list ever since we heard about it. We've seen plenty of photos of people on Potato Chip Rock bragging about how they conquered their fear of heights, which so happens to be something I'm working on.
See More: 15 Most Popular Day Hikes in the United States
Hiking Directions to Potato Chip Rock
The hike begins at the Lake Poway parking lot, which is a popular place to hang out. There is a trail around the lake, a large park, and fishing/boat rentals.
The trail starts off following the path around the lake. Right at the start you ascend and descend a little hill to get to the Mount Woodson trail. Once you reach this portion, you immediately begin your climb. Then you climb, and climb, and climb – a great butt workout for sure!
We assumed since there were so many people who posted photos that it was going to be an easy or even a moderate hike, but it burned all the way up.
See More: Ultimate San Diego Bucket List
Roughly halfway up, you'll see a lone oak tree. It's a great shaded spot (one of very few) to catch a quick breath. At the fork in the trail, you take a right to stay on Mt Woodson Trail. The left trail is the Blue Sky / Lake Poway trail that continues around the lake. Overall, it's a well-marked route to the Mount Woodson summit.
Once you see the cell towers, the end is in sight!
Arriving at Potato Chip Rock
Just before the road is paved, you will find a crowd gathered, and Potato Chip Rock will be on your left. This part felt like we were waiting in line in front of a tourist trap. Every time people mentioned this hike, they described as a scary ledge with huge drop offs, but it was nothing more than a perspective shot.
To get to the Potato Chip, you have to jump from one boulder to another. The only scary part was when other people were jumping onto it, and you can feel the vibrations of the rock. Seemed secure enough, but if it happened to break off, at most you would only fall one and a half stories.
See More: 25 Free Things to Do in San Diego
Lookie! You can see the peak of Iron Mountain, another hike we did. :)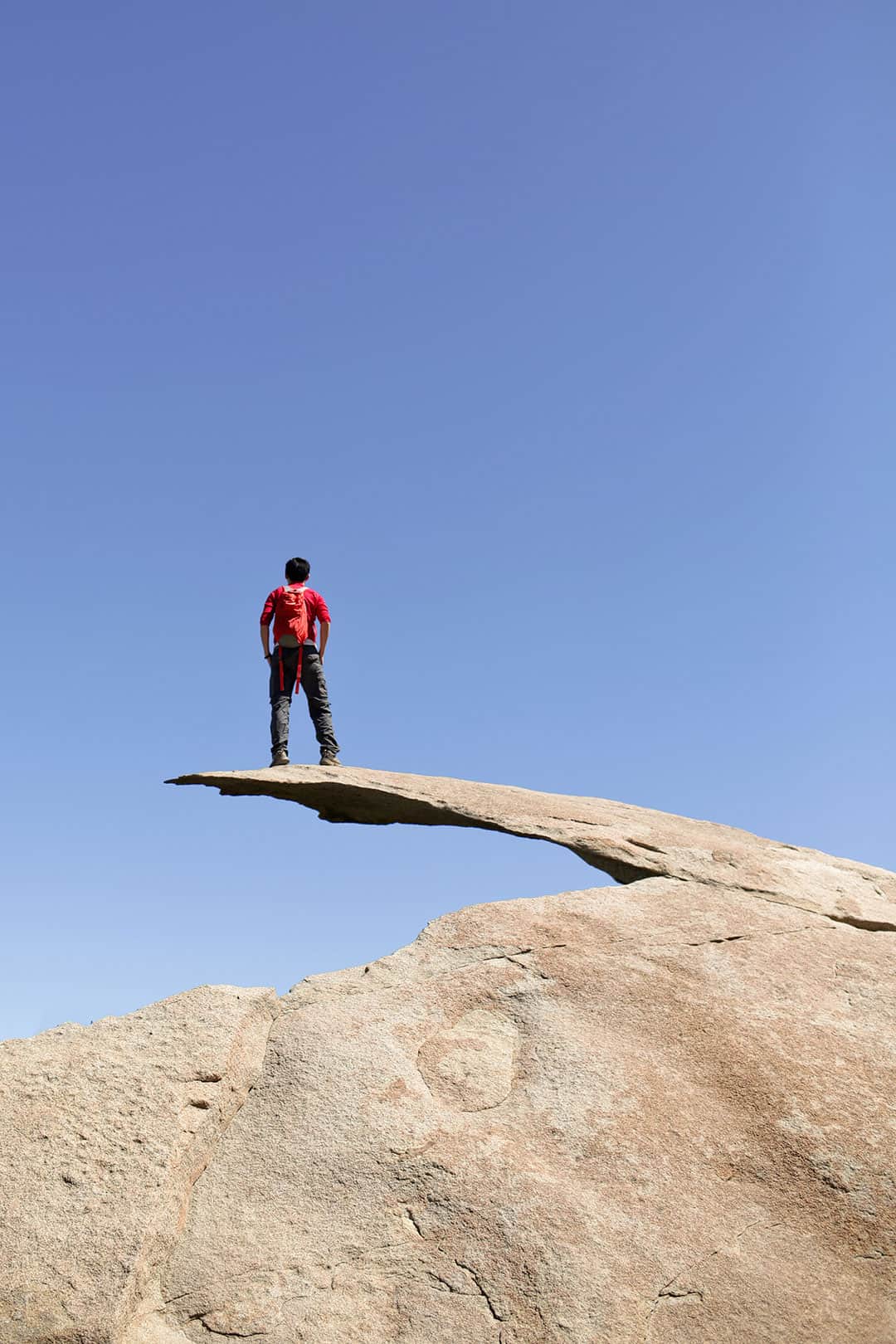 The Honest Review + Final THoughts
We enjoyed the hike up, which was quite the workout. The boulders kept the landscape interesting, and we especially loved the views of the lake. Unfortunately, Potato Chip Rock itself was overrated. We were there on a Monday morning, and there were 10 people ahead of us in line. I can't imagine how crowded it gets on weekends.
We prefer finding more secluded spots when we're hiking, because it's our way to be amongst nature. I also thought it was underwhelming when it wasn't something I had to really work up the courage to get on. Should have known it was a perspective shot!
See More: Most Popular Instagram Spots in San Diego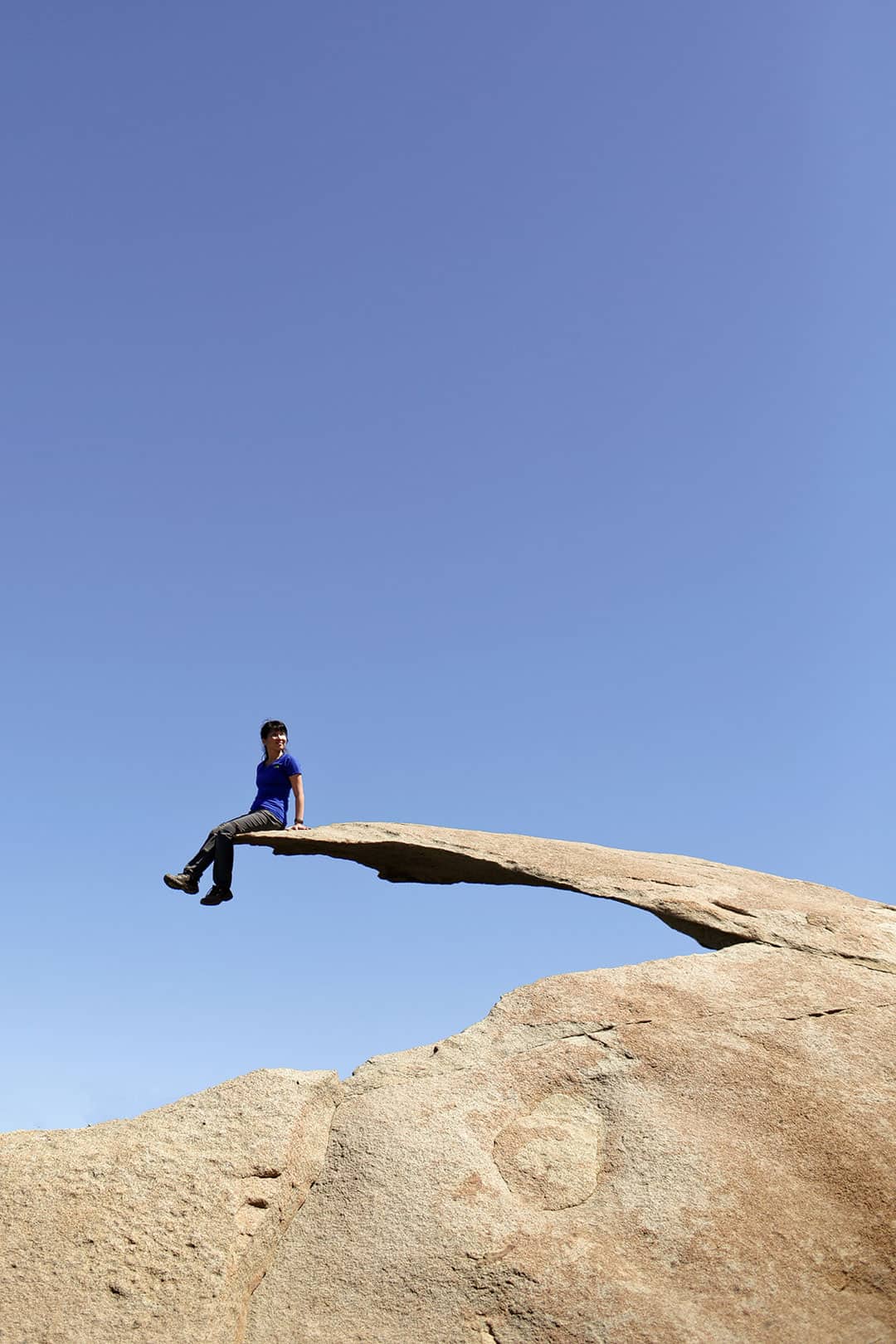 Where to Stay in San Diego
Tips for the Potato Chip ROck Hike
This hike took us a total of 5 hours. We spent 2.5 hours hiking up, 1 hour at the top, and 1.5 hours back down. We were running 2 cameras for video and using one for photos, so it took us a lot longer than we expected,
Mt. Woodson is the tallest peak of the small range of mountains in the area, including Iron Mountain.
Bring lots of water! These are our favorite travel water bottles. After being out in the heat, we felt dehydrated when we got home. They recommend 2 liters per person. We love the Hydro Flask Trail Series bottles.
Hike on a weekday to avoid the huge crowds.
Good hiking shoes help. These are our faves.
Bring plenty of sunblock!
There are a few flat portions, so take advantage of them.
Download AllTrails+ to have trail maps available offline.
Lake Poway has plenty of parking but it will get crowded on weekends.
The city charges non-Poway residents a $10 fee for cars.
Here's a list of our day hike essentials.
Frequently Asked Questions
IS POTATO CHIP ROCK SAFE?
It felt safe enough for us to walk and sit on, but this depends on careless you are. Are you hoping to hang off it? Most likely you wouldn't die from a fall since it's not a far fall from the ledge, but it's possible that you'd break your legs.
WHEN DOES POTATO CHIP ROCK OPEN?
The gates at Lake Poway Recreation area opens at 6AM and closes at sunset. It's open year round except for Thanksgiving and Christmas Day.
IS POTATO CHIP ROCK DOG FRIENDLY?
You can bring licensed dogs as long as they are on a 6-foot leash at all times. They must stay 100 feet from the shoreline, and it goes without saying that you should also clean up after your pets.
How long does it take to hike Potato Chip Rock?
The hike is 7.4 miles with over 2,000 ft elevation gain. On average it takes 2-3 hours for most people. We spent closer to 5 hours but were also filming along the way.
Is Potato Chip Rock a hard hike?
It's considered a moderate hike, but it is mostly uphill and we were very out of shape when we did it so we felt it! Parts of the trail are rocky too and can be slippery when wet.
What trail is best for Potato Chip Rock? What is the shortest trail to Potato Chip Rock?
The Mt. Woodson Trail starting at Lake Poway is the best way to hike to Potato Chip Rock. You can see the AllTrails map here. The shortest trail starts along Route 67 with an entrance at 16310 Highway 67. It follows Mt. Woodson Road up but is very steep. It's roughly 3.75 miles round trip.
Is Potato Chip Rock worth it?
This is definitely up to you! We're glad we did it once but wouldn't do it again. Read more about our thoughts here.
Can kids hike Potato Chip Rock?
Kids can definitely hike to Potato Chip Rock, but you should consider their age and fitness level. It is a long hike so take plenty of breaks and know your kids' limit. Otherwise, you may have to carry them the rest of the way.
How far of a drop is Potato Chip Rock?
I'm not sure what the exact measurement is, but we mentioned it was about a story and a half high. There are trees under the rock too so it makes it hard to tell.
Did Potato Chip Rock break?
In 2017, Mayer Steve Vaus tweeted that Potato Chip had broken and fallen into Lake Poway but it was just an April Fool's Joke.
What is Potato Chip Rock made of?
Potato Chip Rock is made of sandstone and has worn down over time to form its distinctive shape.
What are some fun facts about Potato Chip Rock?
Potato Chip Rock is over 7 feet long.
People think Potato Chip Rock broke but it was just an April Fools' Day prank by the mayor.
Along the trail, there is also a rock known as Sandcrawler ROck for its resemblance to the Sandcrawler vehicle that Jawas use in Star Wars.
Can you hike Potato Chip Rock at night?
No, you cannot hike Potato Chip Rock at night. The trail is closed after dark for safety reasons.
Is taking a photo at Potato Chip Rock on your bucket list? How would you strike a pose? Have you heard any other mixed reviews or am I the only one?
Did you enjoy this post? Pin it for later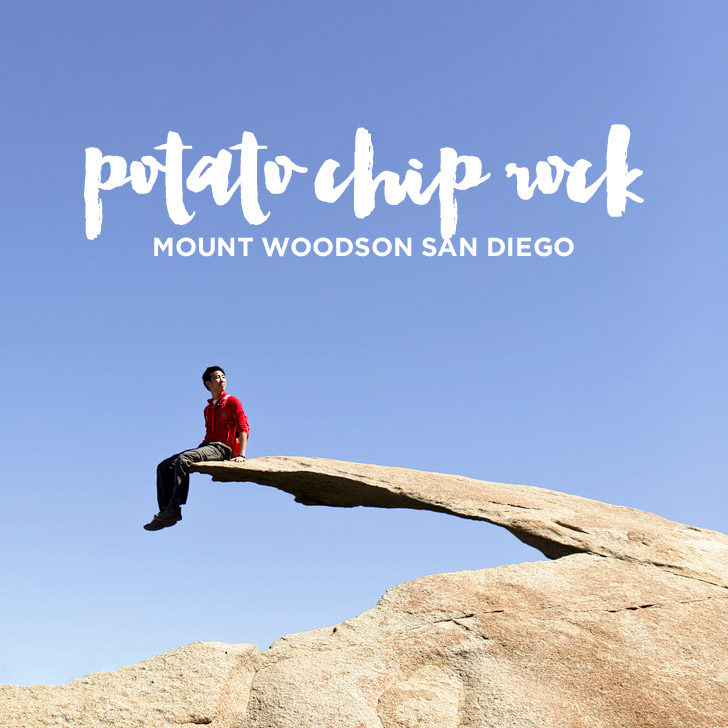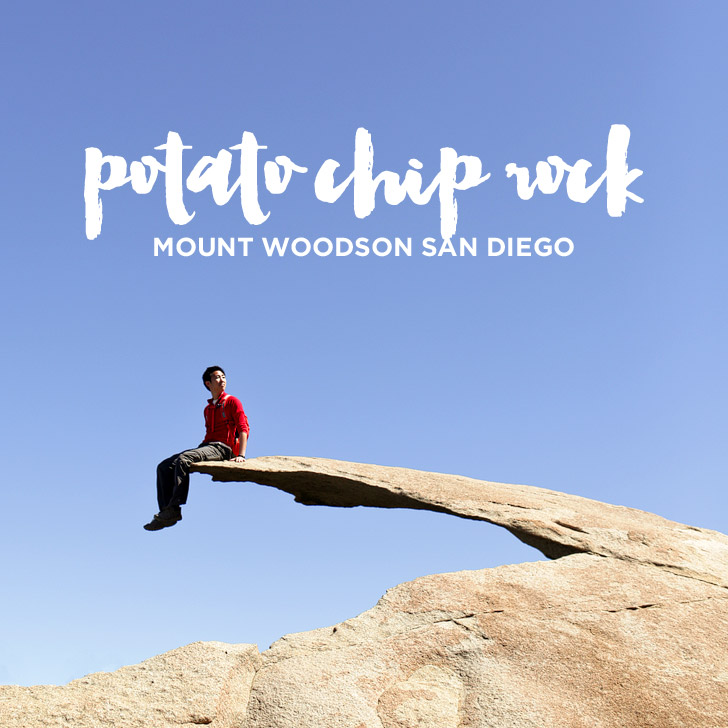 SEE More CITY Bucket Lists
⟡⟡⟡⟡⟡
"Discovery consists not of seeking new lands but in seeing with new eyes" – M. Proust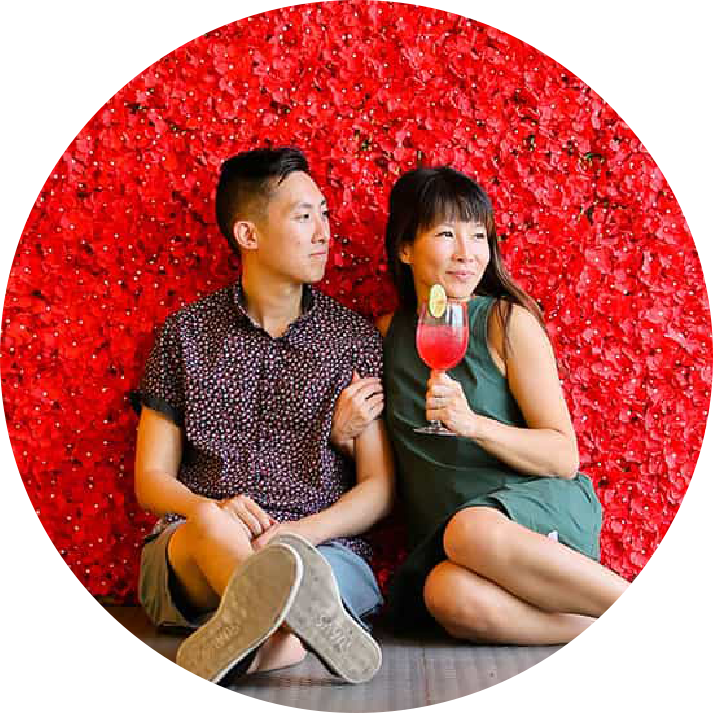 Esther + Jacob
Esther and Jacob are the founders of Local Adventurer, one of the top 5 travel blogs in the US. They believe that adventure can be found near and far and hope to inspire others to explore locally. They explore a new city in depth every year and currently base themselves in Las Vegas.
Follow on Instagram (E + J), YouTube, TikTok, and Pinterest.