San Francisco is known to be one of the most expensive cities in the US, but you can enjoy plenty of what the city has to offer including many iconic tourist attractions for free. We, personally, like to save all our money for food, so we like to find great ways to balance out how much we spend on our bellies. Today, we've put together some of the best free things to do in the city.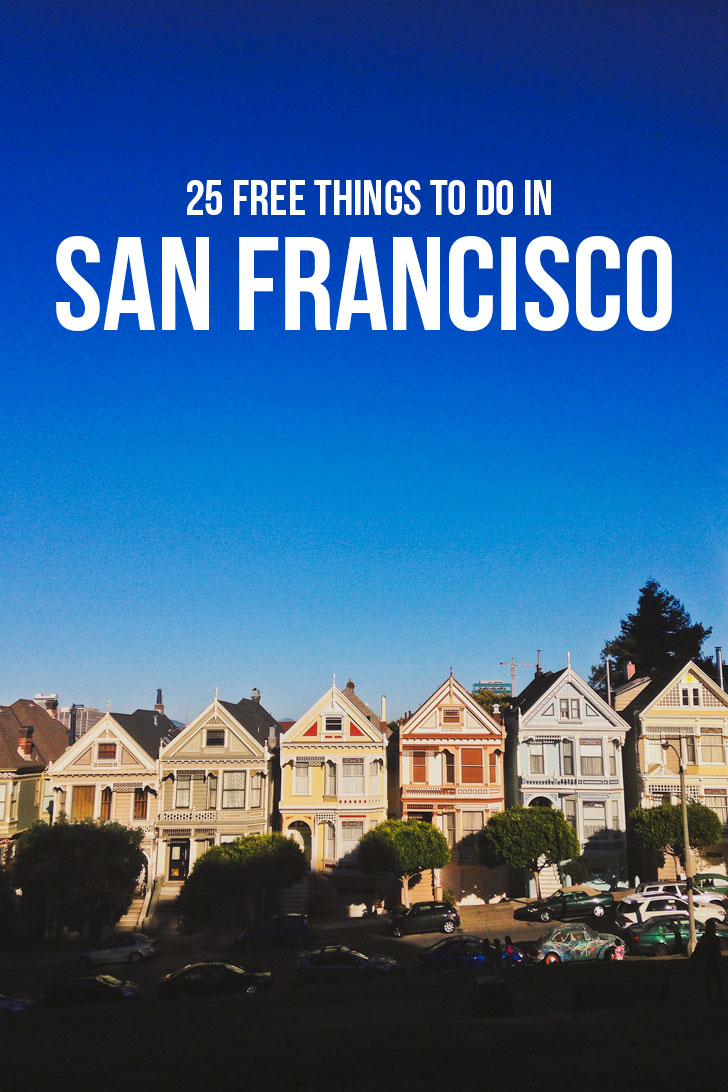 Pin
This post contains affiliate links, where we receive a small commission on sales of the products that are linked at no additional cost to you. All opinions are always our own. Read our full disclosure for more info. Thank you for supporting the brands that make Local Adventurer possible.
25 FREE THINGS TO DO IN SAN FRANCISCO
1. Visit the largest Chinatown outside of Asia
Not only is this the largest Chinatown outside of Asia but it's also the oldest Chinatown in North America. A great place to start is the iconic Dragon's Gate. You can then walk through the streets, people watch, or peruse trinkets.
Dragon's Gate is at Bush St & Grant Ave, map
Pro Trip: If you need to store your luggage while exploring town, search Luggage Hero to find a secure and convenient spot.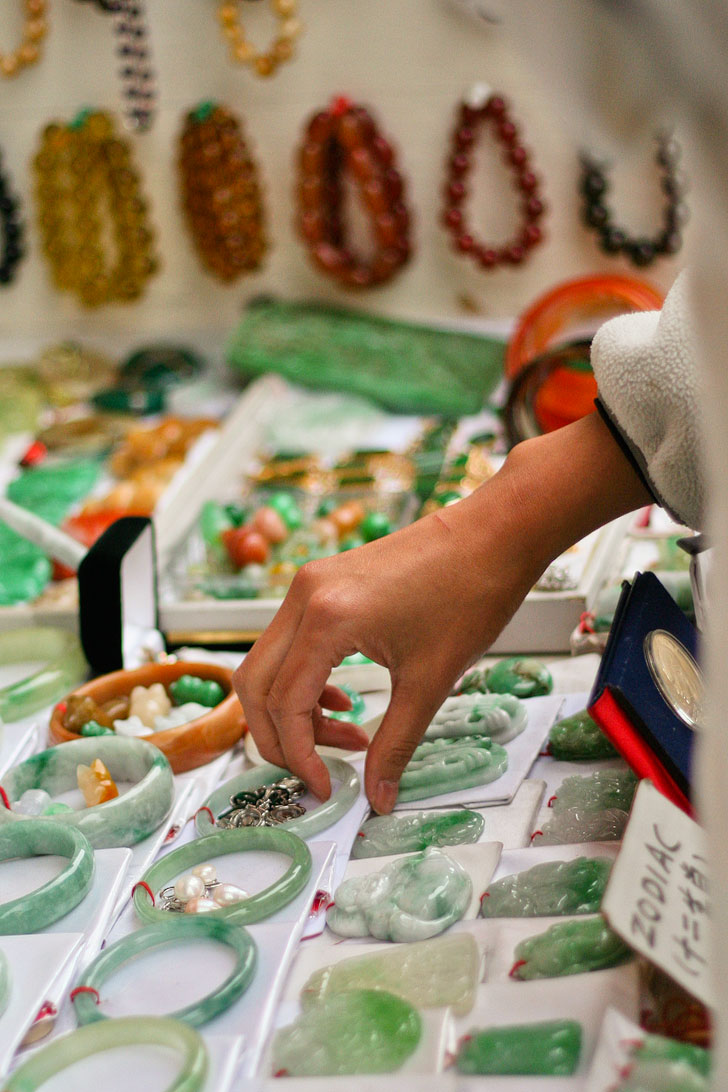 Pin
2. Golden Gate Fortune Cookie Factory
Did you know that fortune cookies were not invented in China? It was first made in California in the 1890s or early 1900s, and there is a dispute on whether it was first made San Francisco or LA. If you've ever wondered how they are made, you can stop by the Golden Gate Fortune Cookie Factory in Chinatown to learn more the process and munch on a few samples. They've been making fortune cookies since 1962 so they know a thing or two about it.
56 Ross Aly, map
3. Picnic Across the Painted Ladies
This iconic row of Victorian homes is probably best known from the intro of Full House. There's a park across the street where you can take in the views. If you're into famous shoot locations, you can also visit the actual Full House house, Sister Act 2 church, and Mrs. Doubtfire's house.
Steiner St & Hayes St, map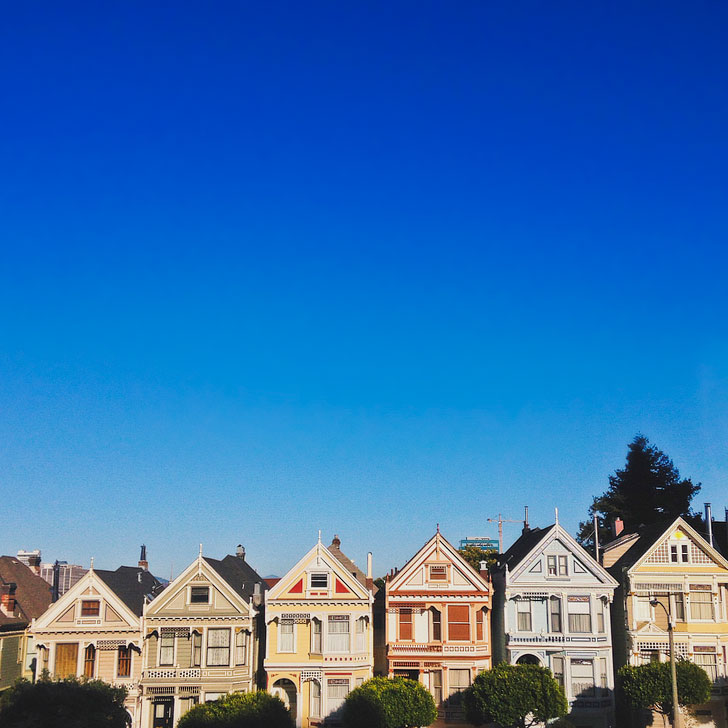 Pin
4. Ferry Building Farmer's Market
This farmer's market is known as one of the best in the country because of its diversity and freshness of products. On weekends, you may even spot some of the city's most well-known chefs at the market.
One Ferry Building #50, map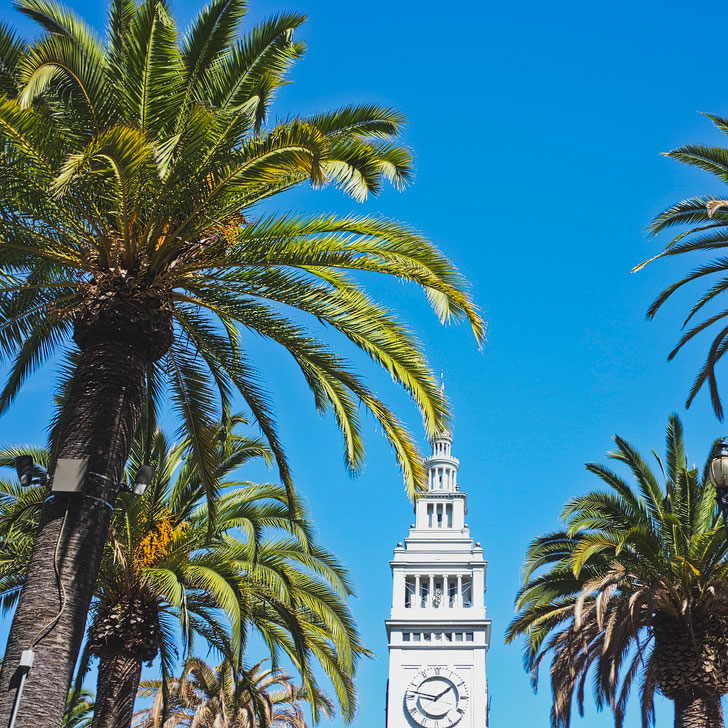 Pin
5. Walk Across the Golden Gate Bridge
If you drive across the bridge, you only get to experience it for a moment, but if you walk or bike across the bridge, you can stop as many times as you like to take in the views. There's also a small outdoor museum telling you more about the history of the bridge. It's not for inexperienced bikers. It gets pretty scary on the Sausalito side. Jacob has done this but doesn't recommend it for me.
Start at the Golden Gate Bridge Welcome Center, map
6. Watch the Bay Lights
At dusk, head to the Embarcadero to see the Bay come to life with light sculptures. They stay lit until dawn.
Pier 14 is a great place to start, map
Pin
photo: Eric Kilby
7. Seward Street Slide
Don't throw out that cardboard box! Instead, bring it to the Seward Street Slide, sit your butt down on it, and slide down one of the two concrete slides.
30 Seward St, map
8. Climb Beautiful Stairs
San Francisco is definitely known for its steep hills, but there are also some beautiful stairs (which take you to beautiful views) as well. The Filbert St steps are really popular and take you up to Coit Tower. You can also check out the Lyon Street Steps for views of the bay, the 16th Ave Tiled Steps for some artwork, and the Vallejo Street Steps for a great view of the city.
16th Ave Tiled Steps, map
9. Drive or Walk the Crookedest Street in the World
This famous street is claimed to be the most crooked street in the world (in actuality it's Vermont Street which is also in SF). It is so popular that there are lines of cars waiting to drive down. You can also walk up or down the street so you can go at your own pace and stop whenever you want. There's a great view of the city from the top.
Lombard St & Hyde St, map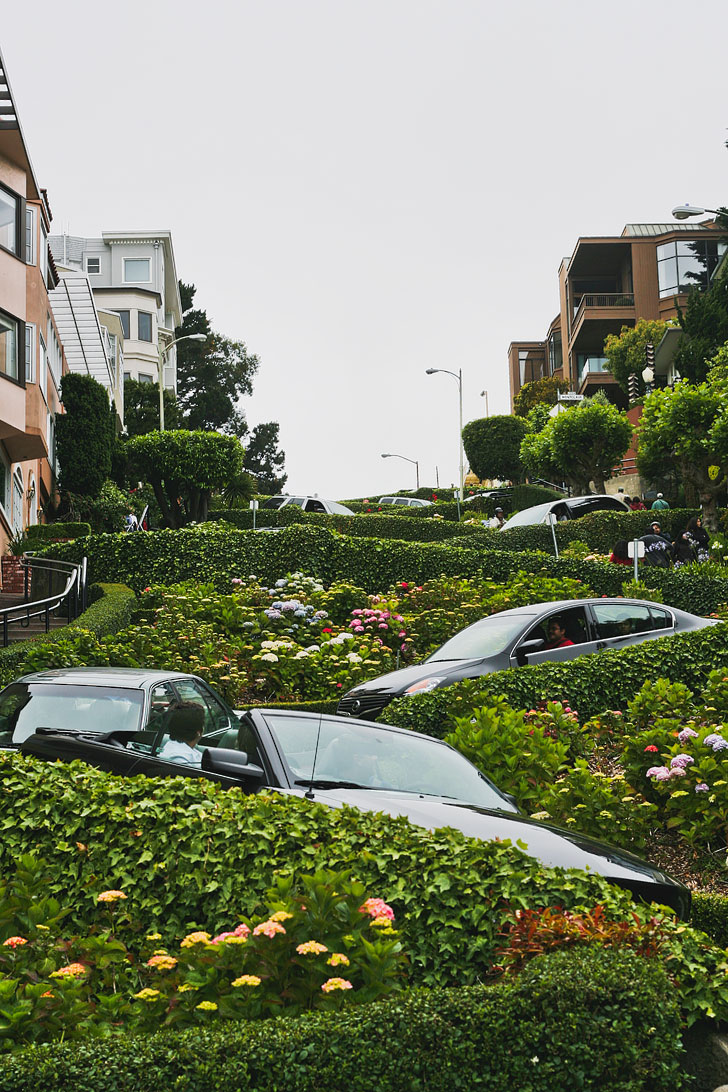 Pin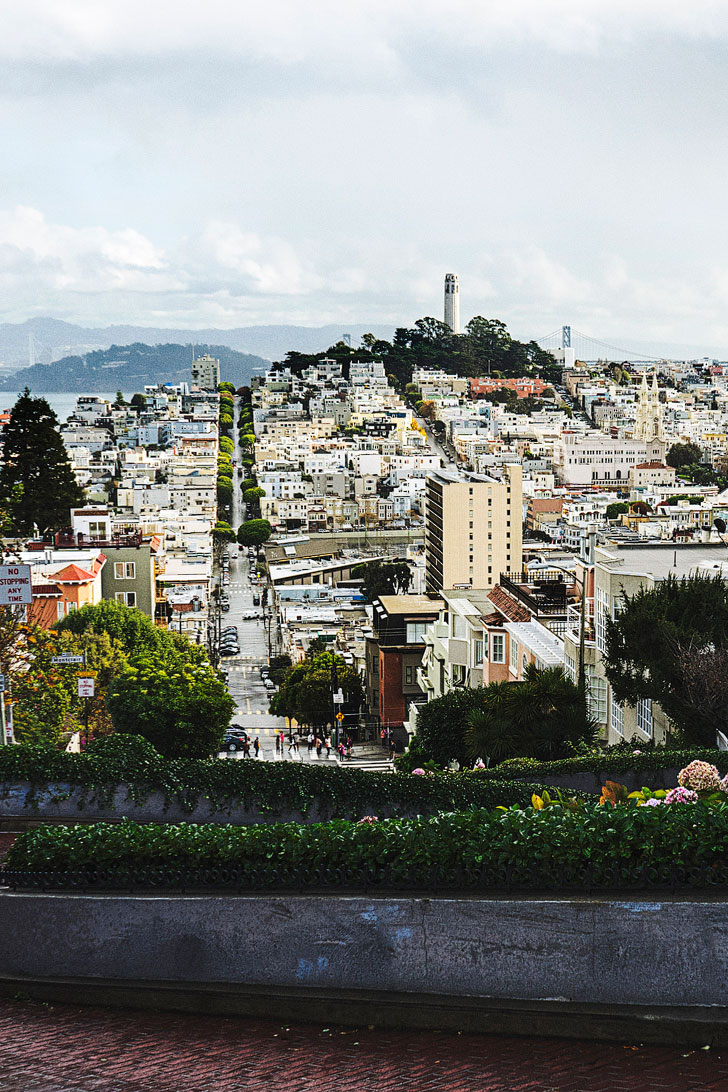 Pin
photo right: Cesar Kobayashi
10. Get Sprayed at Fog Bridge
Imagine water pumped at high pressures though over 800 nozzles along a bridge. Get sprayed by the mist that rains down at this permanent installation.
Pier 15 The Embarcadero, map
11. Tour Fort Point
Fort Point is a National Historic Site. It was built to protect to protect the bay against attacks. They do a free guided tour to learn more about its history.
Long Ave & Marine Dr, map
12. Hyde Street Pier
Check out five historical boats along the pier. There is a fee to enter, but you can still enjoy how beautiful they are from the outside.
2905 Hyde St, map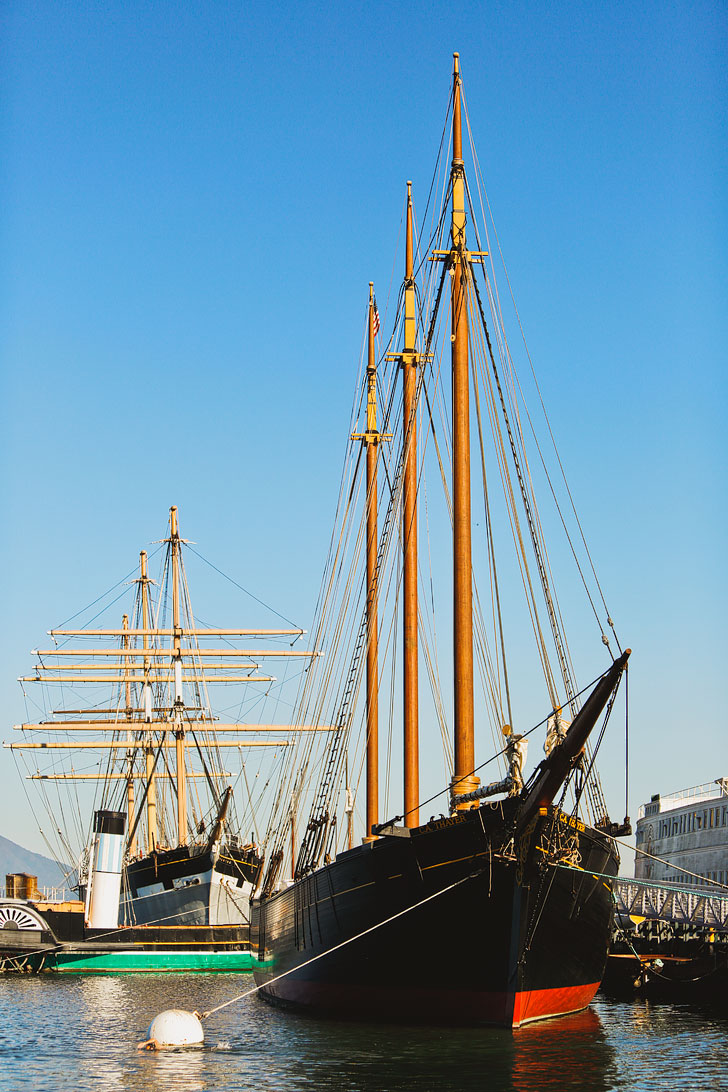 Pin
13. Go Sailing with Cal Sailing Club
The Cal Sailing Club offers free sailboat rides once a month. Get in one of the keelboats or dinghies and see the city from the water. See their open house schedule here.
124 University Ave, map
14. 49-mile Scenic Drive
You technically are spending money on this through gas, but it's still a relatively free activity. The route was created in 1938 and has taken different forms over the years, but it gives you a great tour of the city and takes you through all the iconic spots.
Just keep in mind that SF is not the best city to drive around. If the steep hills don't terrify you, then maybe having to look for parking for an hour will.
1 Dr Carlton B Goodlett Pl, map
15. Listen to the Sea Lions at Pier 39
One of the most popular spots in Fisherman's Wharf is Pier 39. Flocks of people visit every day to see and listen to the sea lions. P.S. they're pretty smelly.
Beach St & The Embarcadero, map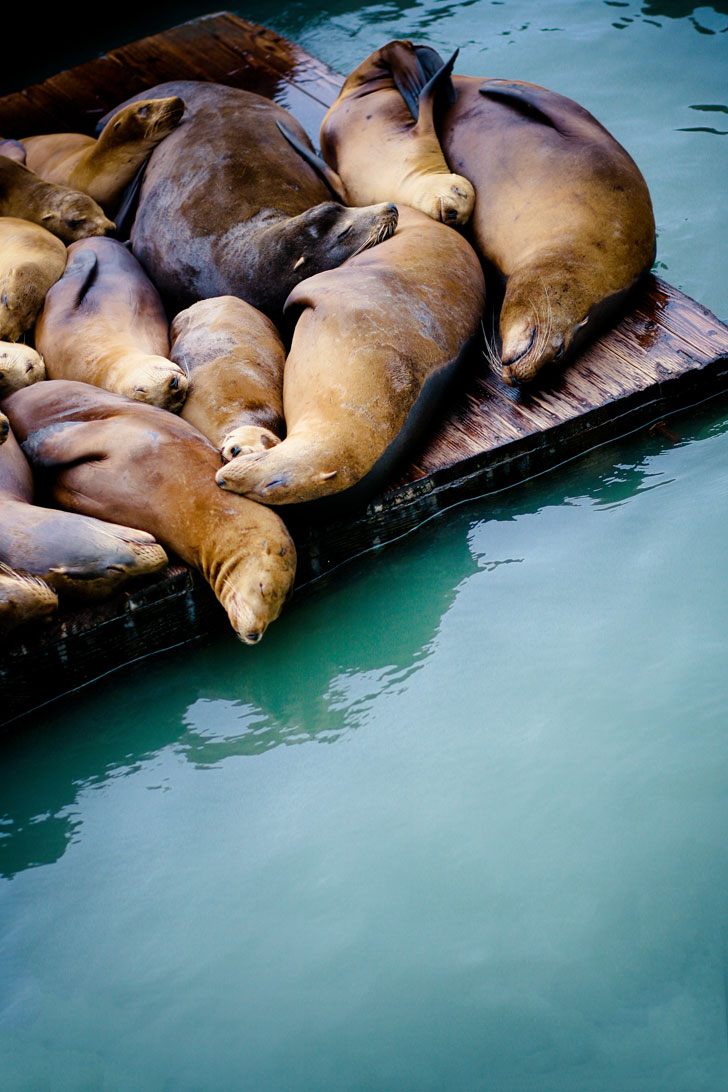 Pin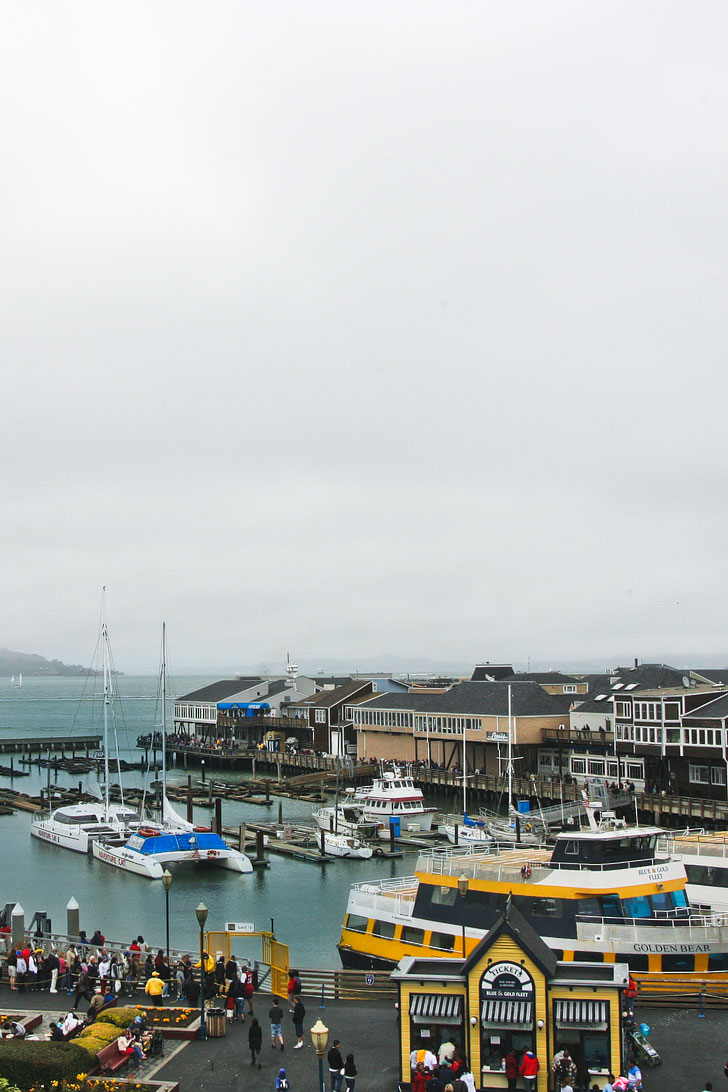 Pin
16. Museums
On days you want to get inside, check out one of the free museums in San Francisco, like the Cable Car Museum, San Francisco Railway Museum, Randall Museum, and San Francisco Center for the Books. Other museums have free days (see below).
17. Art Galleries
Galleries and temporary art shows will keep any art lover busy.
Most Popular Area: 49 Geary downtown where there's a large concentration of galleries. You can also check out Ratio 3, Diego Rivera Gallery, and Luggage Store Gallery. If you prefer murals, head to Clarion Alley in the Mission or the Rincon Annex Post Office murals.
18. Palace of Fine Arts
Originally built in 1915, it's a beautiful structure and lagoon to explore. You can spend all afternoon exploring the grounds.
3301 Lyon St, map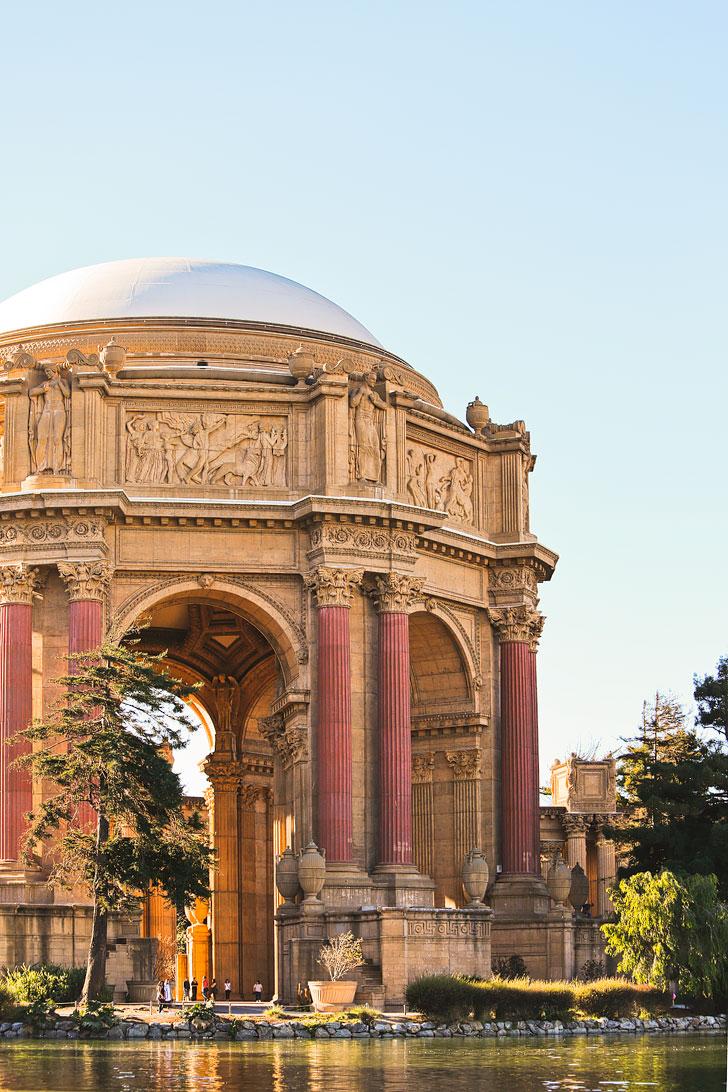 Pin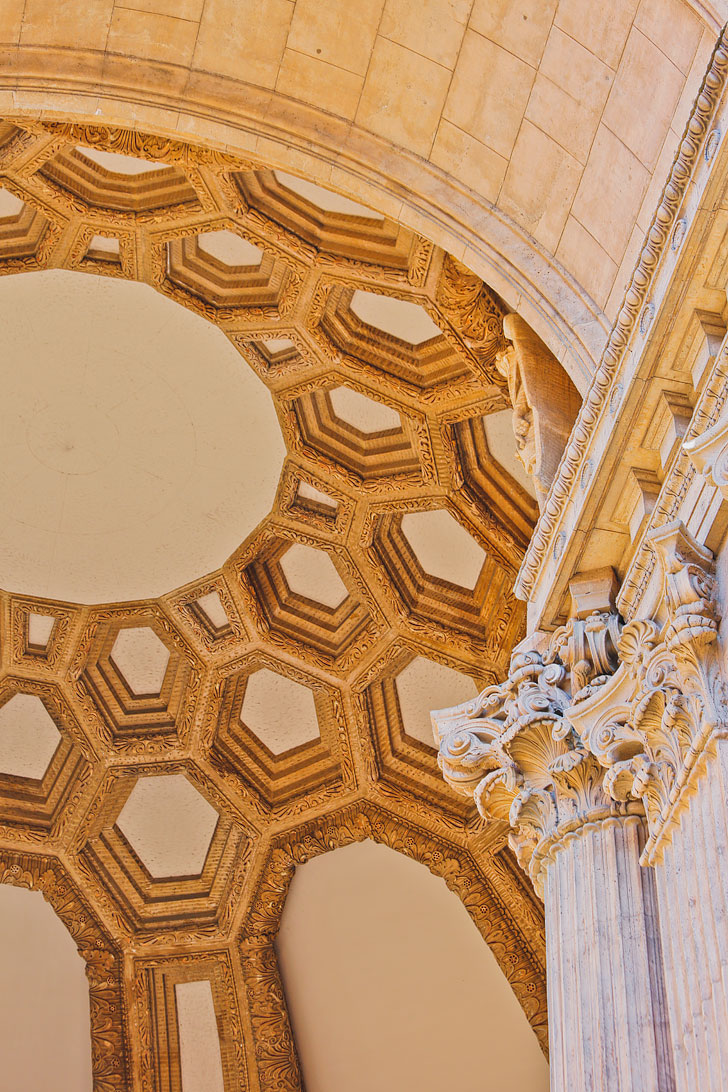 Pin
19. Explore Lands End
Lands End gives you one of the best views in San Francisco but also has a lot to explore in the area. Start at the Lands End Lookout Visitor Center to learn what you can find, then go see old shipwrecks, the Sutro Baths, packed beaches and more.
680 Point Lobos Ave, map
20. Golden Gate Park
Golden Gate Park was modeled after Central Park in NYC, and is 1017 acres and 20% larger than Central Park. It can keep you busy all day. Watch boats on Stow Lake, stroll through the Queen Wilhelmina Tulip Garden, or see Bisons at Bison Paddock. You can also climb Strawberry Hill, which is the highest point in the park. If you go before 10am on Monday, Wednesday, or Friday, the Japanese Tea Garden is also free to visit.
75 Hagiwara Tea Garden Dr, San Francisco, CA CA 94118, map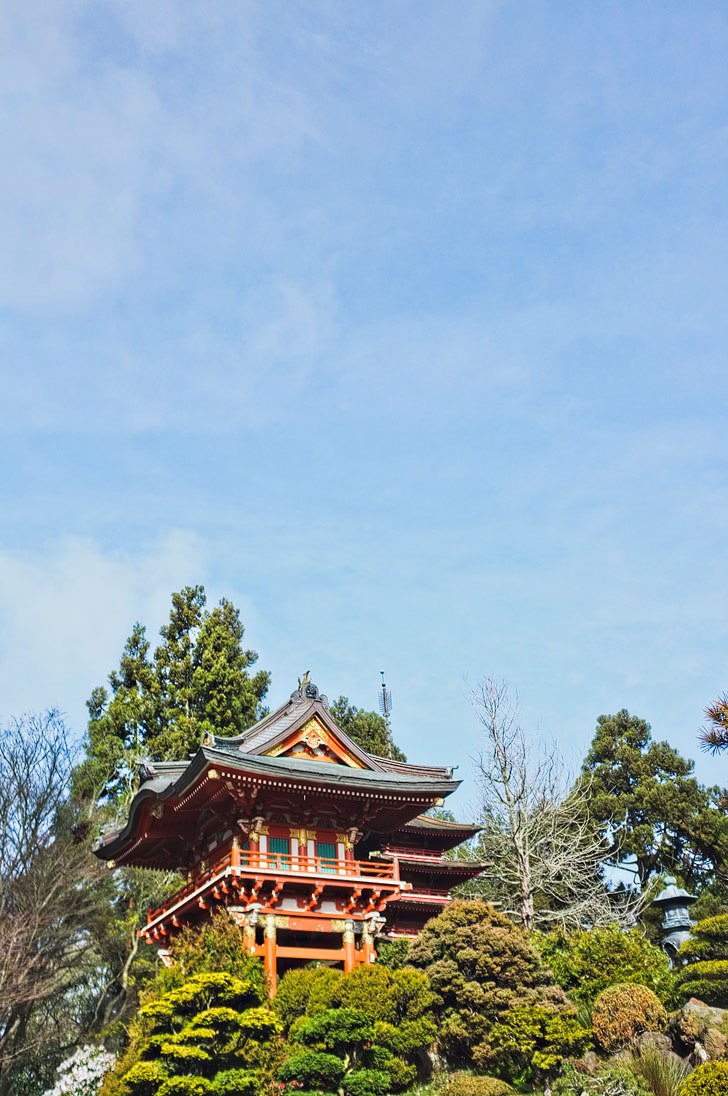 Pin
21. The California Coastal Trail
Hike or bike from Lands End to the Presidio for 9 miles of amazing coastal views.
Start at 25th Ave, map
22. Baker Beach
If you're looking for one of the best views of the Golden Gate Bridge, head to Baker Beach. There's a mile of coast to explore and plenty of places to shoot from.
There are a couple of parking lots close by, map
Pin
23. Hike to an Amazing View of the City
Twin Peaks or Bernal Heights are known for spectacular city views! If you're hoping to avoid the crowds, head up for sunrise instead of sunset.
Bernal Heights Parking Lot: 3450 Folsom St, map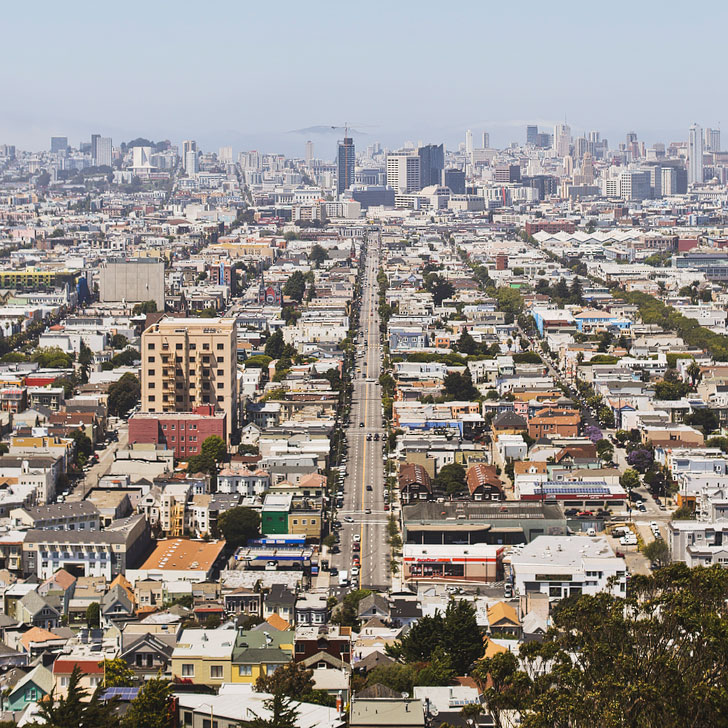 Pin
24. Coastal Views from the Presidio
The 1,500-acre National Park is on a former military post. There are 12 scenic hikes giving you everything from spectacular coastal views to a nice walk through the forest. A great place to start is at the view parking lot listed below.
6302 Merchant Rd, ma
25. Crissy Field
Crissy Field has something for everyone. You can spend the day at the beach, fly a kite, bring your four-legged friend, or even crab and fish without a license at Torpedo Wharf. Be sure to check out the Wave Organ too! These strategically placed pipes use the waves and water to create music.
924 Mason St 94129, map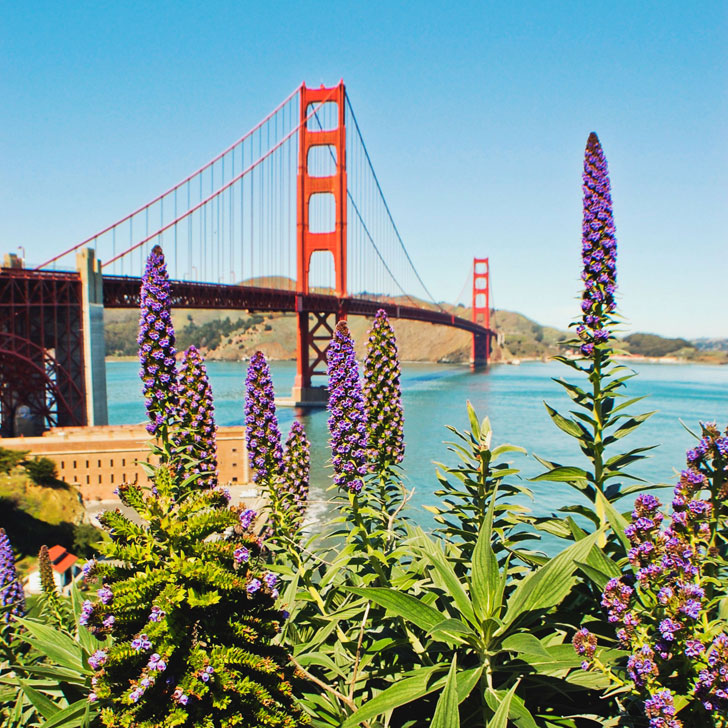 Pin
---
Do a Free Walking Tour
The easiest way to see many landmarks is to do a walking tour. San Francisco City Guides run free walking tours throughout the city with different focuses. Run by volunteers, learn more from passionate local residents about everything from the 1906 fire to more information about specific neighborhoods. All these tours are donation based or pay what you wish.
---
FREE MUSEUM DAYS
Keep in mind these days get really crowded
California Academy of Sciences (Free Sundays Quarterly) – reserve your free ticket in advance
de Young Museum (Free First Tuesdays Monthly)
Legion of Honor (Free First Tuesdays Monthly)
Exploratiorium (Free Events – check calendar)
GLBT History Museum (Free First Wednesdays Monthly)
Yerba Buena Center for the Arts Galleries (Free First Tuesdays Monthly)
Asian Art Museum (Free First Sundays Monthly)
Museum of Craft and Design (Free First Tuesdays Monthly)
Contemporary Jewish Museum (Free First Tuesdays Monthly)
Cable Car Heritage Museum (Always Free)
SF Museum of Modern Art (Always Free for 18 and Under)
Museum of African Diaspora (Free Third Thursday Evenings Monthly)
SFO Museum (Portions Always Free)
BAMPFA Berkeley Art Museum (Free First Thursdays)
---
More Free Things to Do in San Francisco (SEASONAL + SPECIAL EVENTS)
Golden Gate Park Band (April to October)
Bay to Breakers (May, 3rd Sunday)
Stern Grove Festival Concerts (June to August)
Yerba Buena Gardens Free Concerts (May to October)
North Beach Festival (June)
SF Pride Week (June)
Shakespeare in the Park (June to September)
Salsa Festival on the Fillmore (June)
Filmore Jazz Festival (July)
Folsom Street Festival (September)
Hardly Strictly Bluegrass (October)
---
BUDGET FRIENDLY PLACES TO STAY
---
Can you think of any other fun free things to do in San Francisco? Did we miss anything?
MORE RESOURCES
DID YOU ENJOY THE POST? PIN IT FOR LATER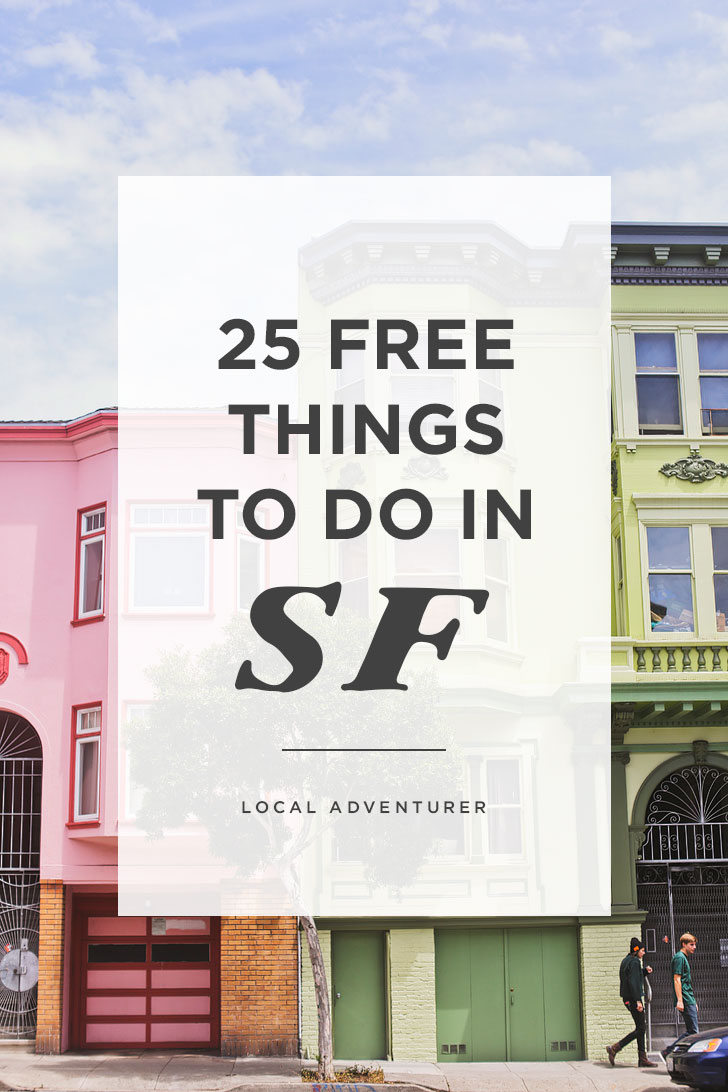 Pin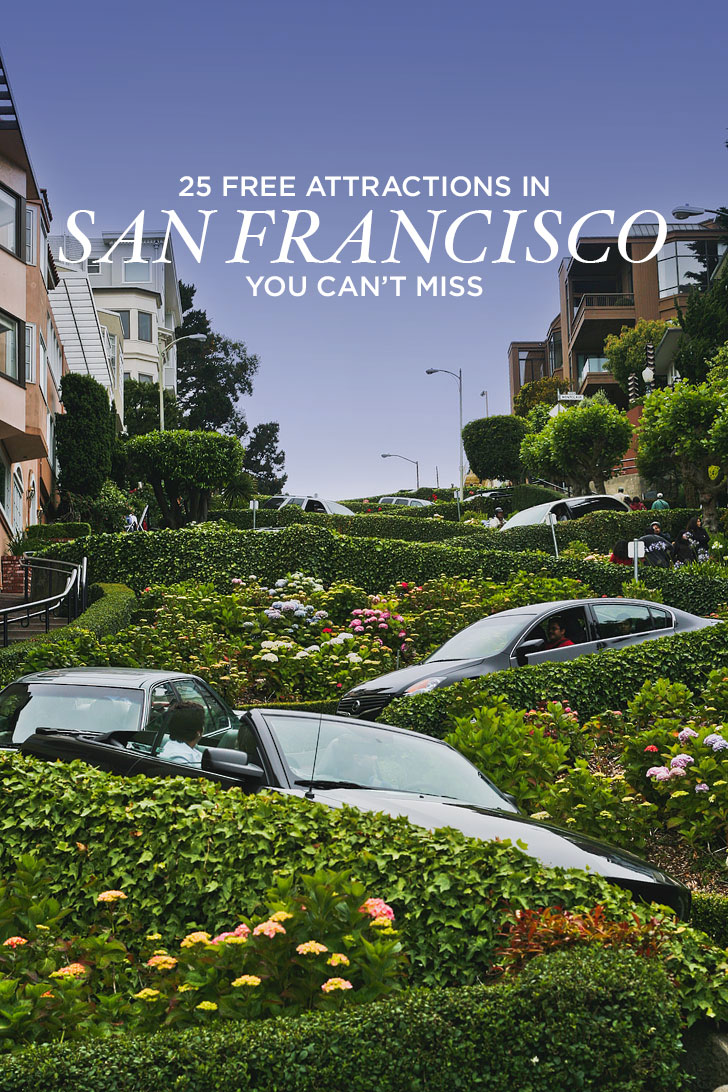 Pin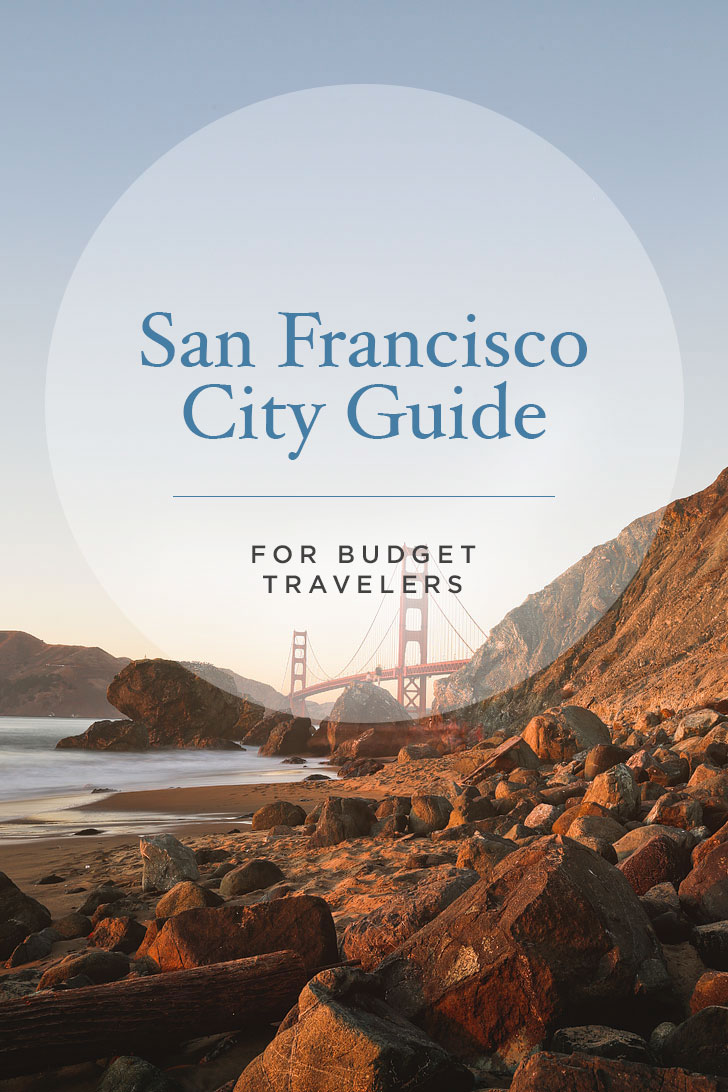 Pin