Over the weekend, we got to visit 8 San Diego Breweries. Because we were traveling and shooting on the date of our anniversary, we didn't get to do a proper celebration until this past weekend. And what better way to celebrate than to visit a bunch of breweries in San Diego! Not only was it appropriate because we love our craft beer, but Jacob claims that he fell in love with me at the sight of me downing a guinness after a long day of shooting a wedding. True story.
At first, we thought about doing a brewery tour, but decided it was way too expensive. They costed anywhere from $65-$90 and only took you up 3 breweries of their choosing. I suppose it's convenient if you plan on getting trashed, but you're pretty much just paying for expensive transportation. Most breweries offered their own tours for $5 or less and included 4-5 tastings in their tour price. We didn't mind driving in between. Don't worry, we were only doing tasters, so we drove responsibly. ;)
Now, it was up to us to do the research on the best breweries in town. We saw several breweries pop up multiple times on different lists here, here, and here. But we also wanted to check on some up-and-comers that friends recommended.
Below is our list in the order of our least to most favorite breweries we visited. We based our decisions on how much we liked the beer, the space / facility, and the service. Take the list with a grain of salt, since we all have different tastes. Sad for me, I'm not a big fan of IPAs, and most of the breweries out in California seem to specialize in IPAs. IPAs taste and smell like pine sol to me, and Jacob is only starting to slowly appreciate them.
Our Tour of 8 San Diego Breweries:
8. Stone Brewing Co (or Stone Brewing World Bistro & Gardens) Pros: There's a full restaurant with plenty of seating and lots of food options. They also offer many other local beers on tap. The Stone brewery tour was $3 including a glass and tasting or the tour by itself was $1. We ordered the sriracha quail knots, and they did not disappoint. Cons: There was much more emphasis on the restaurant and gift shop and didn't feel much like a brewery. By the time we got there, Saturday around 1PM, all the tours were full except the very last tour at 6PM. To our dismay, the tasting room was only open to people on the tour and since the outdoor bar was full, so we settled for the bar in the restaurant. The facility was huge, but also very crowded. Unlike some of the other breweries we visited, it seemed to be for the general public with lots of families. Beer enthusiasts were only in the small percentage. They didn't serve any stouts on tap, and they were already running out of certain beers. Ruination was one of them. To top it off, the bartenders were not as friendly. They treated it more like a job versus other breweries where you could tell that they worked there because they loved the beer.
Pin
7 and 6. The Lost Abbey and Port Brewing Company was our first stop Saturday morning because they were the furthest away from San Diego. We figured we would work our way in. Both breweries were both born out of Pizza Port and had separate names to distinguish their belgian style beers as opposed to their english style beers. Pros: You can knock out two breweries in one visit because they share the same facility. Con: This brewery along with Stone are 30+ minutes away from San Diego and other breweries. All the beers we ordered were just okay.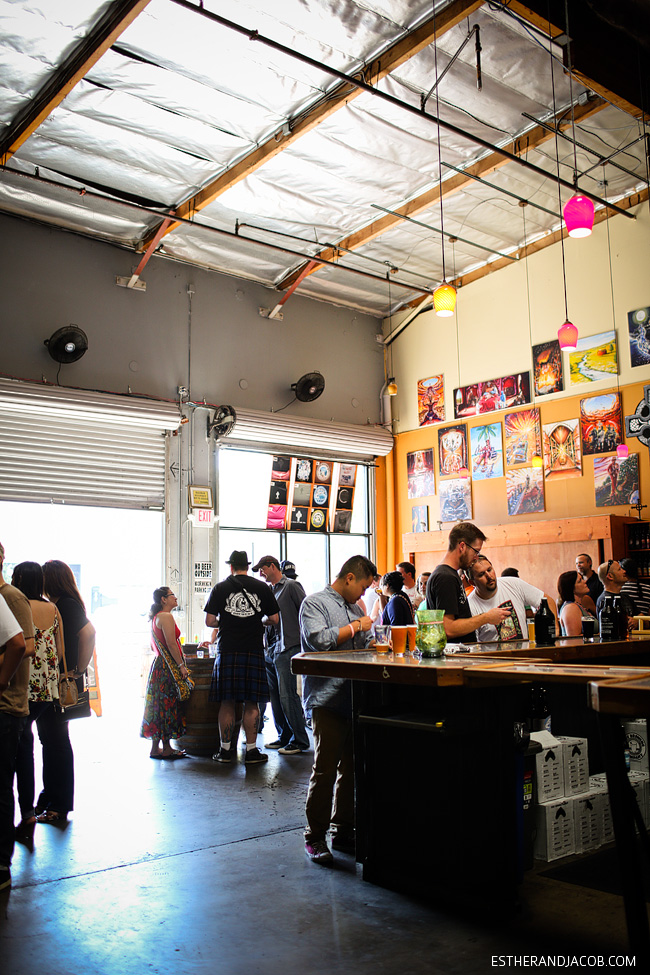 Pin
5. Alesmith. Pro: Cool, intimate space. Con: We didn't really like the beer we tried, but since they have a dedicated following, we might have to give it another shot.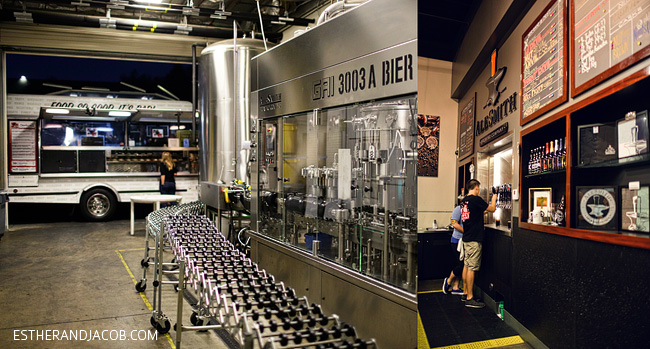 Pin
4. Ballast Point Brewing Company Pros: Nice outdoor patio where you can enjoy the San Diego weather. Cons: All the outdoor seating was taken and luckily we found one tabletop open for us. It was very crowded on a Saturday afternoon, but because the narrow layout of the place, it felt even more crowded.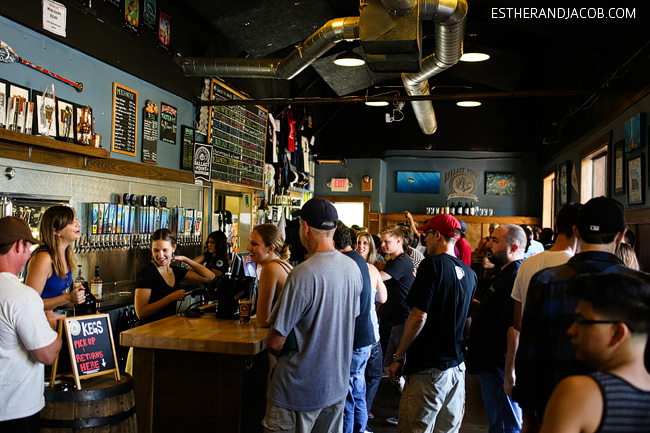 Pin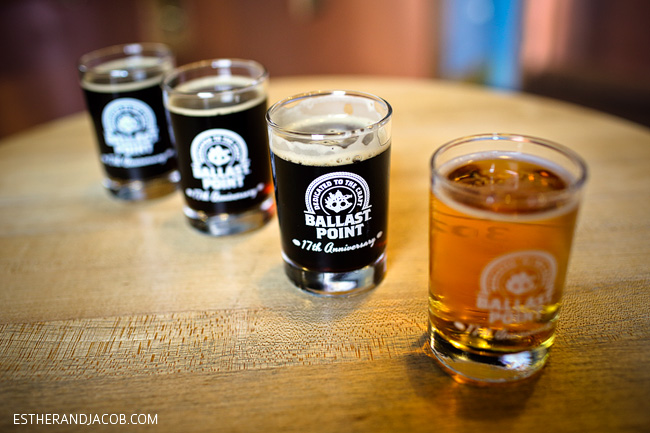 Pin
I had to wait a while for people to shuffle out… Look at all the ribbons they won.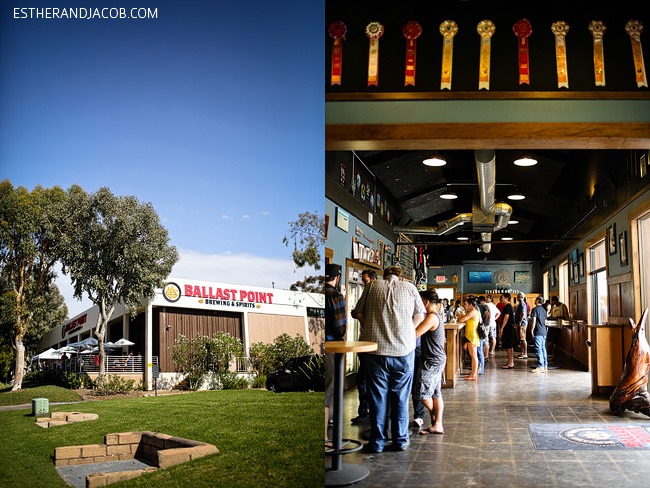 Pin
3. Green Flash Brewing Company was the first brewery we visited when we arrived on Friday, so we ended up doing their brewery tour. The tour costed $5 and included 4 tastings. Pros: Their tasting room was a large, open space with high ceilings, and they had an nice, outdoor picnic area. They also had a very diverse selection of beer. The tour was entertaining because our tour guide was a huge beer enthusiast who moved out west for the beer. We loved that the founder also joined in on our tour. Part of the fun was also meeting beer lovers on the tour and learning about what breweries and beers they enjoyed and why. No cons so far.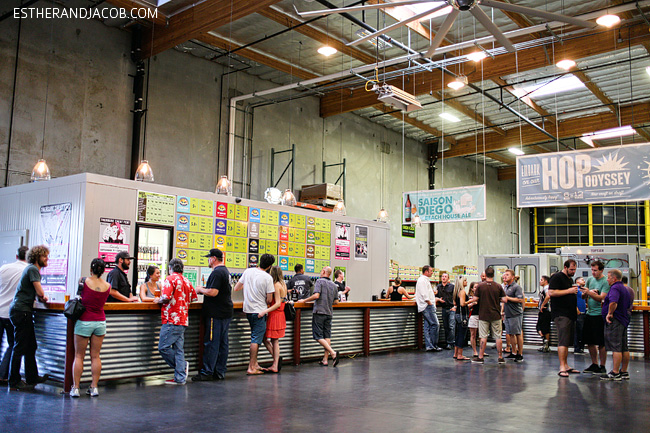 Pin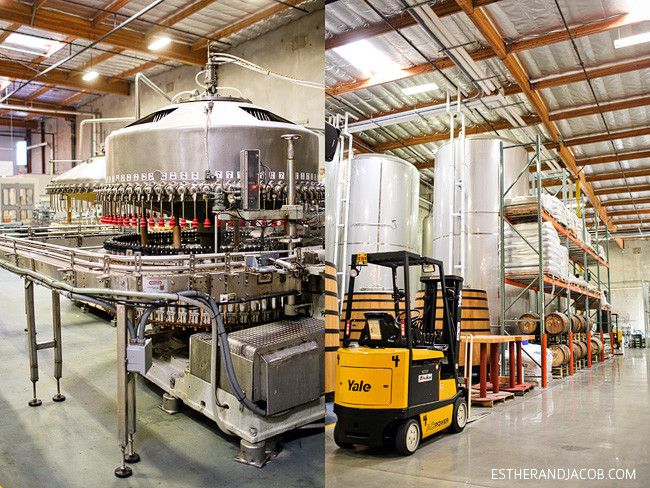 Pin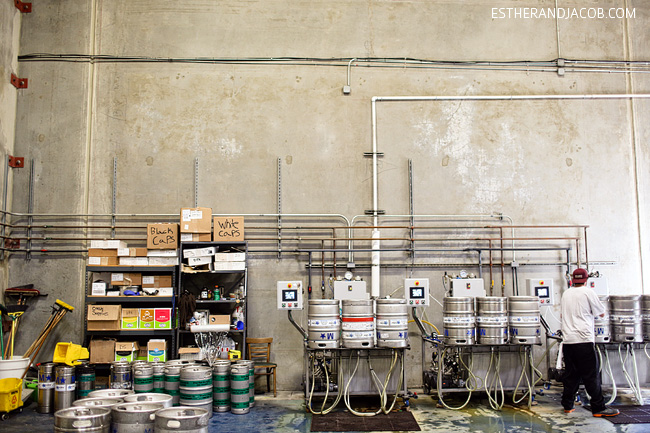 Pin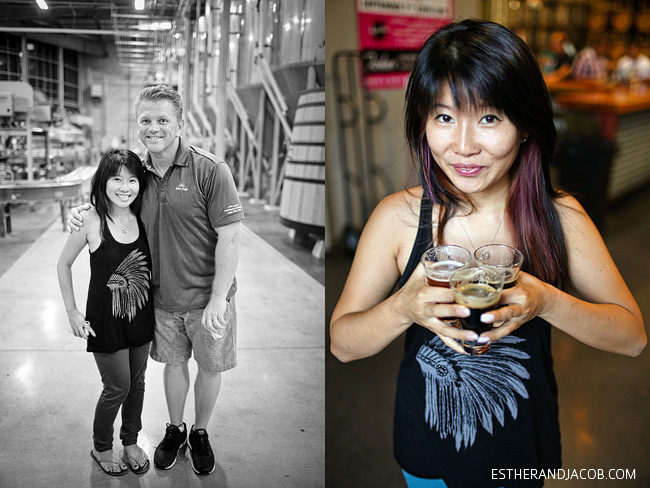 Pin
2. Saint Archers Brewing Company was started by a group of surfers and skaters. They only started producing in April and opened up their tasting room this past June. Con: They are so new, they only have 5 or 6 beers developed so far, but they seem very promising. Pros: All the ones we tasted were pretty solid. I especially liked their new american stout. The space is awesome. I loved the design of the place and the vibe there. I also like supporting the underdogs. Apparently, there are days that pro skaters and surfers come out to pour.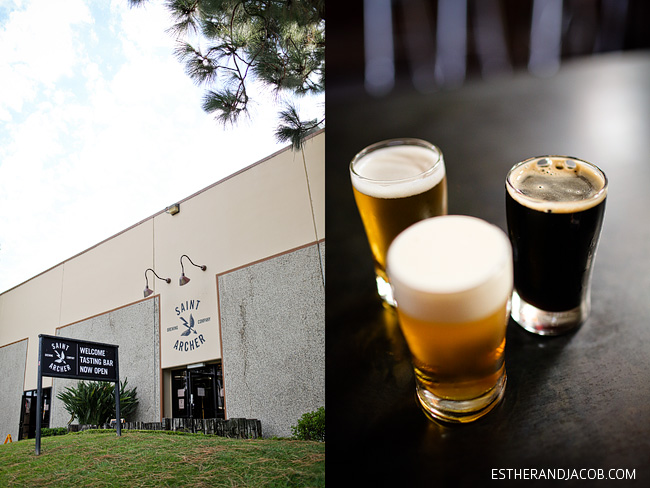 Pin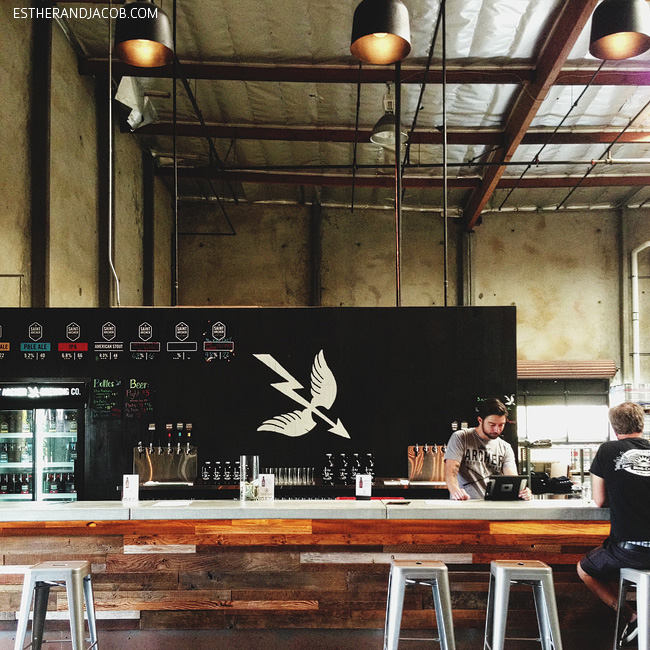 Pin
1. Societe Brewing Company, founded in 2011, was where we ended our San Diego brewery tour. And we're so glad we did! Pros: We loved the space and the beer. We especially loved their Debutante – favorite beer of our San Diego visit! They had a nice outdoor patio area where we hung out and spent the rest of the evening. We even ran into some friends from our Green Flash brewery tour. :) It's funny that we coincidentally started and ended our beer tour with them. No cons for now.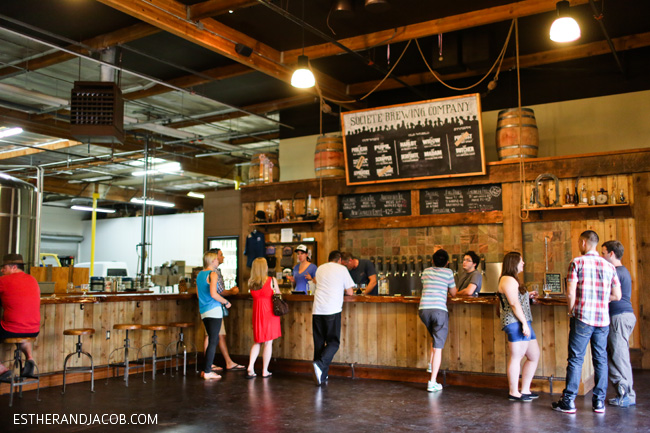 Pin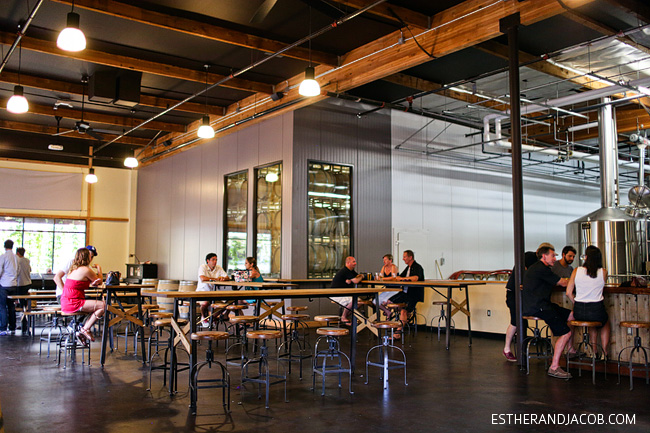 Pin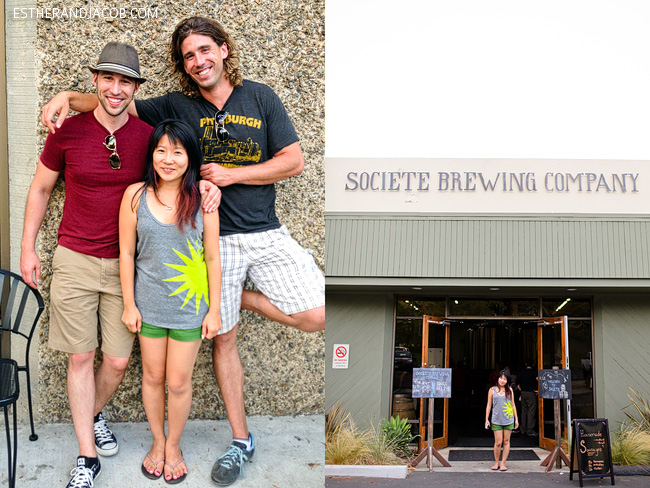 Pin
Cheers!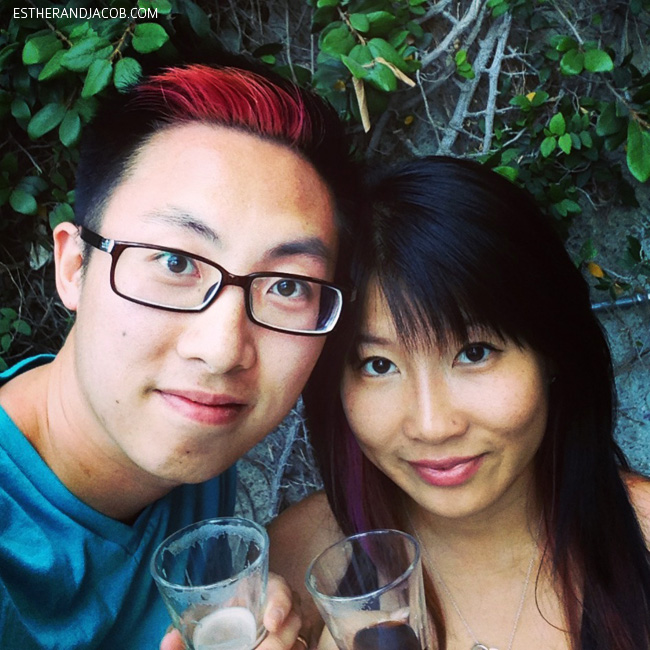 Pin
We will definitely be back to do more tastings with friends. Out of all of the breweries above, we'll definitely revisit our top three, and we still want to check out Iron Fist and Coronado too! If you want to see what beers we ordered and our ratings, you can follow me on the untappd app (username: estherjulee). I'd love to hear if you had a different experience at any of the breweries above or if there are any other amazing breweries we are missing.
P.S. Does anyone else think of Breaking Bad when you see this? :P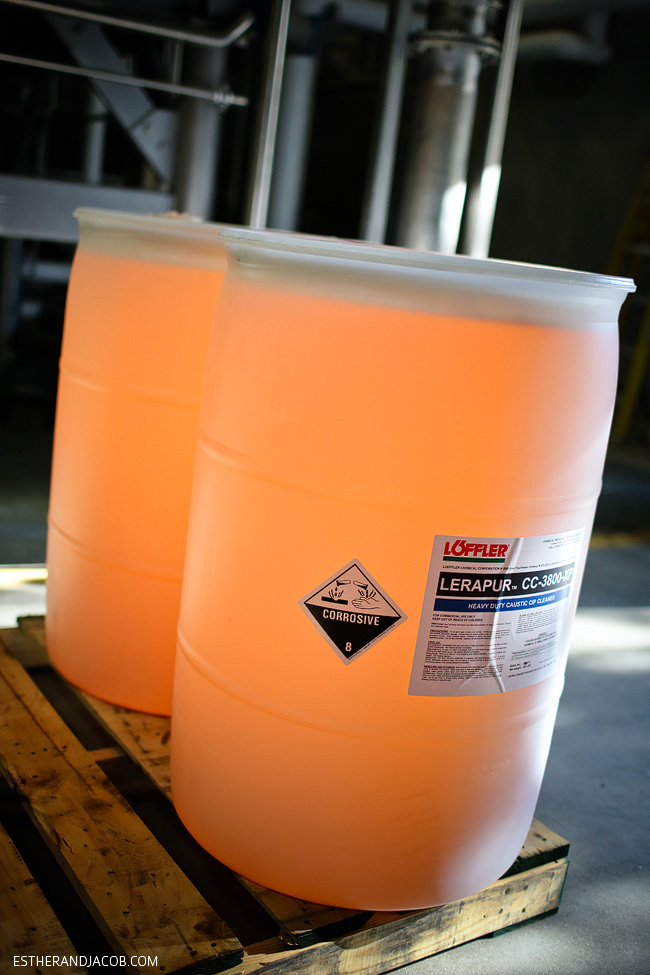 Pin