We moved to Portland for a year in 2017 to explore the city in depth. 1 year is always great because it's long enough to dig into hidden gems but short enough that you'll make yourself get out and see the city.
Jacob's cousins have also lived in Portland for more than a decade, so we enlisted their help to put together the ultimate Portland bucket list. We couldn't handle the gray seasons, but we're always excited to revisit during the summer to dig into more good eats and hike in the area (there are hundreds of waterfalls hikes).
Click the links to see full posts with photos and more details on each spot. This list will continue to evolve as we discover new and better things to eat, see, and do.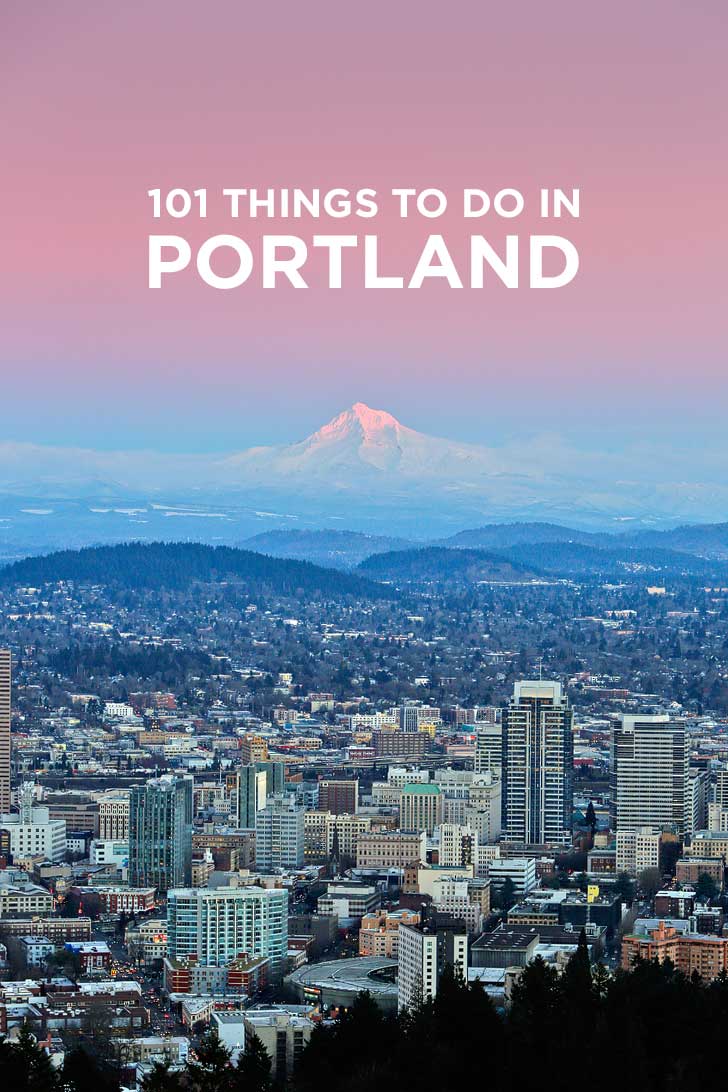 THE ULTIMATE PORTLAND BUCKET LIST (101 Things to Do in Portland Oregon)
Last updated: August 12, 2019. Originally Created: August 3, 2015
TOURIST ATTRACTIONS
The Ace Hotel – take your photo at the photo booth
The Belmont Goats
Glowing Greens Putt Putt
The Grotto (Christmas lights during the holidays)
International Rose Test Garden, Washington Park (best month: generally June)
Keep Portland Weird Sign(s)
Lan Su Chinese Garden
Portland Aerial Tram – for commuters to OHSU but has great views at the top.
Portland Japanese Garden, Washington Park
Powell's Books
More: Where to Find the Best Views in Portland
McMenamins Kennedy School – Wach a movie or stay overnight
Oregon Zoo, Washington Park
Paul Bunyan Statue
The Shanghai Tunnels of Portland
Voodoo Doughnuts or Voodoo Too (our literal neighbor)
Their donuts aren't great (We live next to one and hate that it smells so good but the taste always disappoints). What they do excel at is branding and it is one of those iconic Portland tourist attractions everyone visits. The lines are always crazy. It's also popular for the gram.
More: 25 Most Popular Spots to Instagram Portland Oregon
MUSEUMS + MEMORIALS
First Thursday Art Walk (or Last Thursday on Alberta Art Walk)
Fort Vancouver National Historic Site (on the Vancouver WA side)
The Hat Museum
Oregon Museum of Science and Industry (OMSI)
Portland's Children Museum, Washington Park
Portland Art Museum
World Forestry Center, Washington Park
URBAN PARKS + OUTDOORS
Cathedral Park (St John's Bridge)
Council Crest Park
Crystal Springs Rhododendron Garden
Eastbank Esplanade
Elk Rock Garden
Hoyt Arboretum, Washington Park
Ira Keller Forecourt Fountain Park
Mount Tabor Park
Portland Rock Gym – try indoor rock climbing or join one of their outdoor field trips
Rent a bike – easiest ones to find all over are Biketown.
Rocky Butte Park – Joseph Wood Hill Park at Rocky Butte is the highest point
Skidmore Bluffs (Mocks Crest Park)
Tom McCall Waterfront Park (best during cherry blossom season)
Forest Park is the largest park within city limits. Take the short hike to Witch's Castle)
More: 21 Best Hikes in the Columbia River Gorge
SHOPPING
Pick Fruit at Columbia Farms (or Hood River Fruit Loop Day Trip)
New Seasons Market – Like Whole Foods but on a new level.
EVENTS + SHOWS + VENUES
Aladdin Theater
Dive-in Movies
Evergreen Curling Club – Take curling lessons
Festival of Balloons in Tigard (next one: Jun 23-25, 2017)
McMenamins Crystal Ballroom
The Naked Bike Ride (June)
Oregon Brewers Festival (next one: July 26–30, 2017)
PDX Adult Soap Box Derby (Aug)
Portland Meadows (horse racing)
Providence Park – Watch a Timbers Game
Rose City Rollers (roller derby – 2016 international champions)
Rose Quarter Moda Center
Top Down: Rooftop Cinema
FOOD + DRINK
Brewery Tour (or try drinking through all the Portland Breweries)
180 Xurros
Apizza Scholls – our fave pizza spot so far
Ava Gene's
Aviary
Beast
Blue Star Donuts (that blueberry bourbon basil <3 but can be hit or miss)
Coco Donuts
Farm Spirit (great vegan option, but we really enjoyed it as non-vegetarians)
Hair of the Dog Brewing Co – Beer Advocate's Top 50 American Breweries
Heart Coffee (other local favorites: Good Coffee, Barista, Water Ave, Coava)
McMenamins Bagdad Theater (BrewPub Movie Theater)
Multnomah Whiskey Library (only Mondays are open to the public)
Nong's Khao Man Gai's Chicken and Rice (regular spot)
Olympia Provisions (Portlandia was filmed here)
Park Kitchen
PDX Sliders – the Hawthorne is our fave.
Pine State Biscuit
More: Your Portland Food Bucket List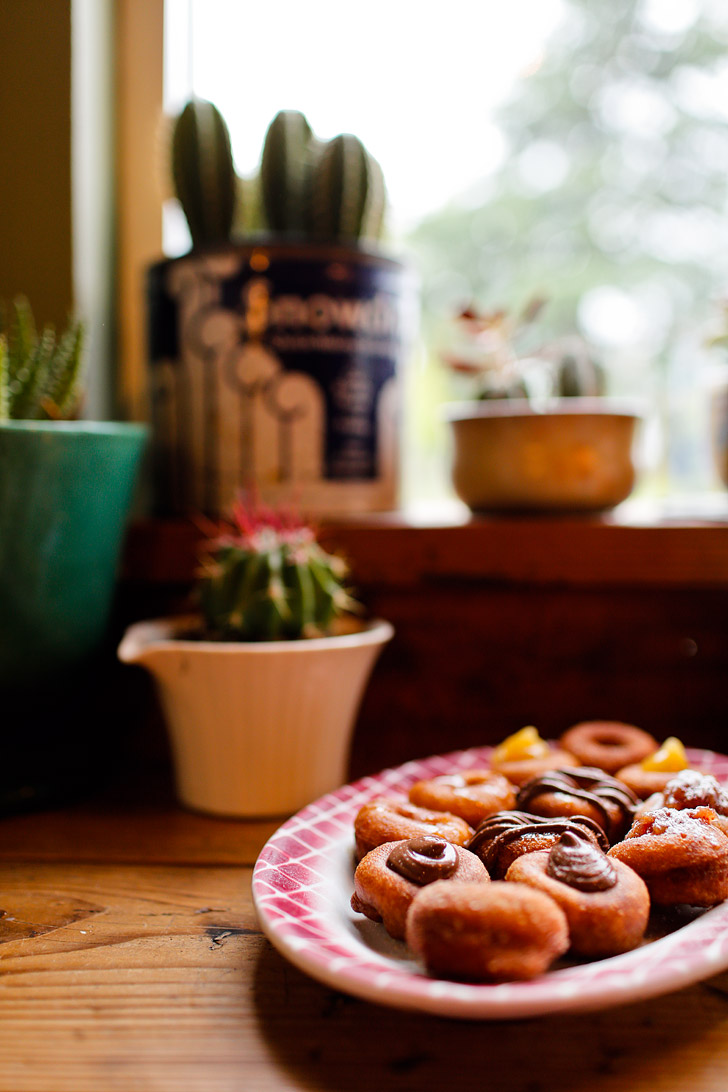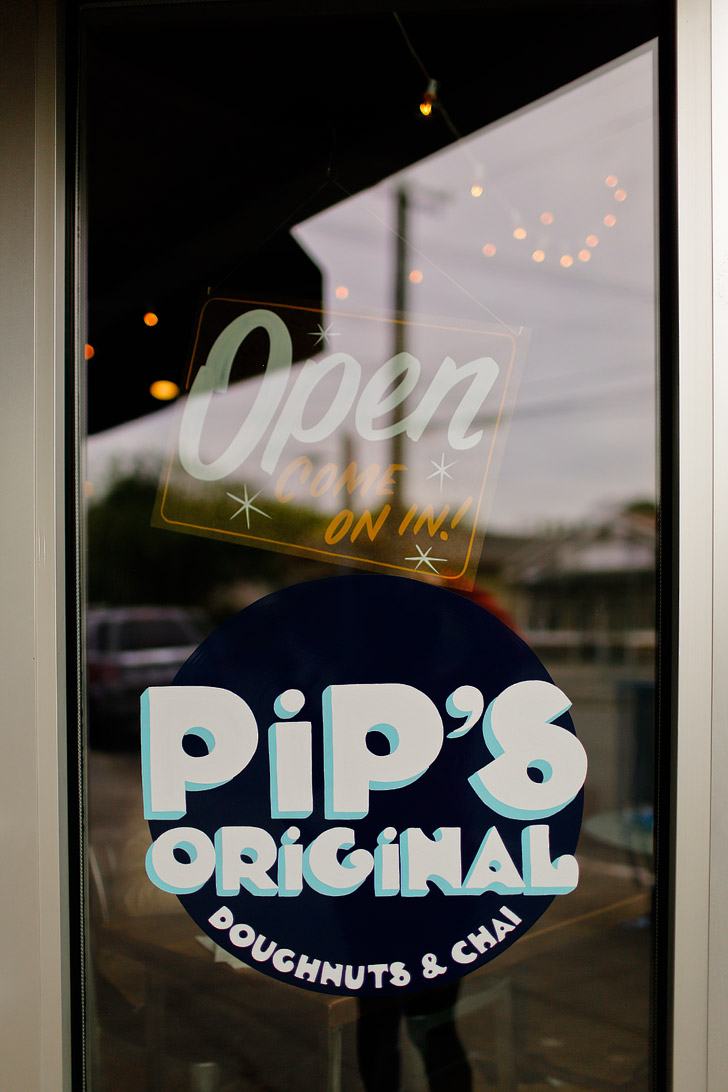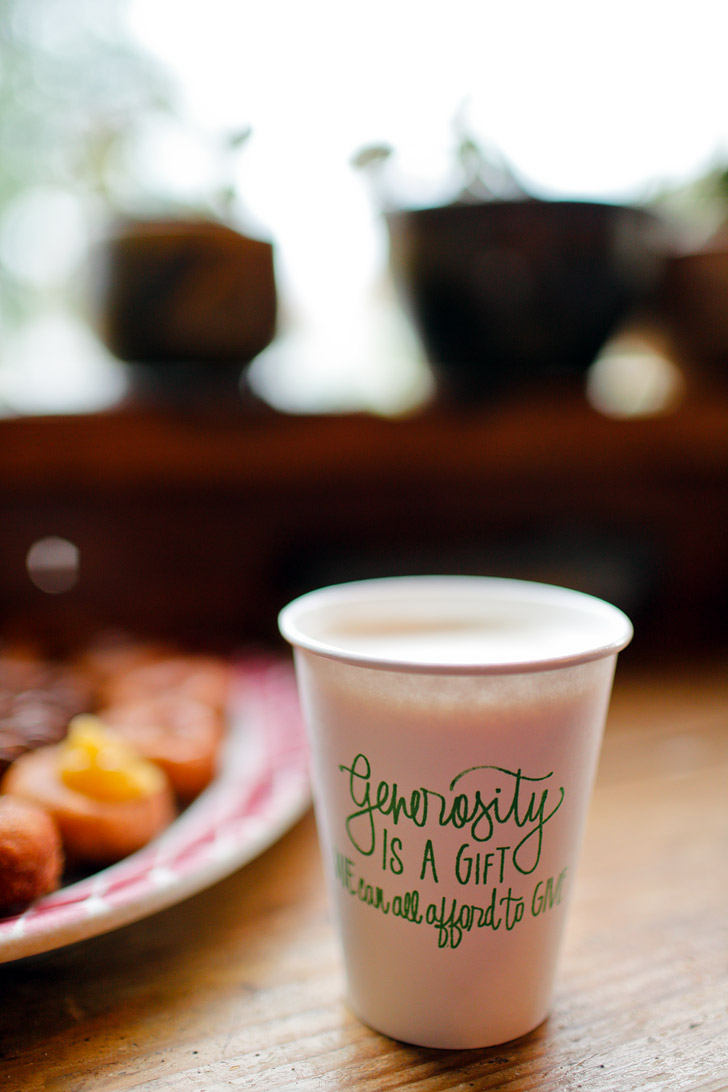 Pip's Original – get the flight of chai tea. The doughnuts can sometimes be over-fried.
Smith Teamaker Tea Flights
Pok Pok (want to try making their famous wings at home?)
Portland Distillery Row Tour (get the passport!)
Salt and Straw Ice Cream
My favorite is the strawberry honey balsamic with cracked pepper! I also saw that they opened up a location in LA! Pro Tip: You can skip the long lines if you buy a pint instead. They also opened up a sister soft serve shop called Wizbangbar, which got a lot of hype, but we still love Salt and Straw better.
Screen Door (brunch: chicken + waffles are good, but the praline bacon – mouthwatering!)
Tasty n Alder or Tasty n Sons
Toro Bravo
Stumptown Coffee Roasters Flagship Cafe (SE 45th and Division)
DAY TRIPS
Clackamas River Trail (13 miles / 25 mins)
Oregon Lavender Farm (21 miles / 34 mins away)
Oneonta Gorge Hike (30 miles / 35 mins away)
Angel's Rest Hike (26.7 miles / 25 mins away)
Multnomah Falls (30 miles / 35 mins away)
Latourell Falls (30 miles / 35 mins away)
Elowah Falls Hike (36 miles / 36 mins away)
Horsetail Falls and Ponytail Falls (36 miles / 38 mins away)
Wooden Shoe Tulip Farm (36 miles / 45 mins away, next festival: Mar 23-Apr 29, 2018)
Wahclella Falls (39 miles / 40 mins away)
Silver Falls State Park Trail of Ten Falls (56 miles / 1 hr 10 mins away)
Trillium Lake (59.6 mi / 1 hr 19 min away)
Rowena Crest (75 mi / 1 hr 20 min away)
Cannon Beach (80 mi / 1 hr 30 min away)
Kelly's Brighton Marina, Oregon Coast Crabbing (89 mi / 1 h 51 min away)
Timberline Lodge + Timberline Trail (62 mi / 1 hr 25 min away) – Also, best time to summit Hood: May – Mid-July
More: 15 Best Day Trips from Portland + 15 Best Weekend Getaways from Portland Oregon
[ NOTE: The majority of the hikes in the Gorge are currently closed due to the Eagle Creek Fire. It will be a while until they clear out all the dead trees. ]
DOWNLOAD THE CHECKLIST
101 THINGS TO DO IN PORTLAND MAP
Honorable mentions / knocked off the list:
TIPS FOR FIRST TIME VISITORS
Related:
MORE RESOURCES:
STAYING IN PORTLAND? HERE ARE THE BEST HOTELS
All the accommodations below have Tripadvisor's Certificate of Excellence
READ REVIEWS AND FIND BEST PRICES
OTHER CITY BUCKET LISTS
Have you been to Portland?
Anything we're missing or doesn't deserve to stay on this list?
ESTHER + JACOB
Esther and Jacob are the founders of Local Adventurer, which is one of the top 50 travel blogs in the world. They believe that adventure can be found both near and far and hope to inspire others to explore locally. They move to a new city every year and currently live in Portland, Oregon.