We moved to Portland for a year in 2017 to explore the city in depth. 1 year is always great because it's long enough to dig into hidden gems but short enough that you'll make yourself get out and see the city.
Jacob's cousins have also lived in Portland for more than a decade, so we enlisted their help to put together the ultimate Portland bucket list. We couldn't handle the gray seasons, but we're always excited to revisit during the summer to dig into more good eats and hike in the area (there are hundreds of waterfalls hikes).
Click the links to see full posts with photos and more details on each spot. This list will continue to evolve as we discover new and better things to eat, see, and do.
This post may contain affiliate links, where we receive a small commission on sales of the products that are linked at no additional cost to you. All opinions are always our own. Read our full disclosure for more info. Thank you for supporting the brands that make Local Adventurer possible.
Last Updated: January 4, 2023
The Ultimate Portland Bucket List (101 Unique Things to Do in Portland Oregon)
Take your photo at the photo booth.
Indoor pirate-themed course for mini-golf played under black lights.
Christmas lights during the holidays.
(Washington Park) The best month to go is usually June.
Keep Portland Weird Sign(s)
(Flatiron District) another iconic and historic landmark
Admission includes the garden, Chinese Teahouse, public tours and events and activities during regular hours.
For commuters to OHSU but has great views at the top.
(Washington Park) Beautiful Japanese maples in the Fall.
World's largest independent bookstore.
McMenamins Kennedy School
Watch a movie or stay overnight
(Washington Park) Oldest zoo west of the Mississippi River.
Listed on the National Register of Historic Places in January 2009.
Historic home and one of our favorite views of the city.
The Shanghai Tunnels of Portland
The old Portland underground, mostly under Chinatown. Go on a tour to check it out.
Voodoo Doughnuts or Voodoo Too
Their donuts aren't great (We live next to one and hate that it smells so good but the taste always disappoints). What they do excel at is branding and it is one of those iconic Portland tourist attractions everyone visits. The lines are always crazy. It's also popular for the gram.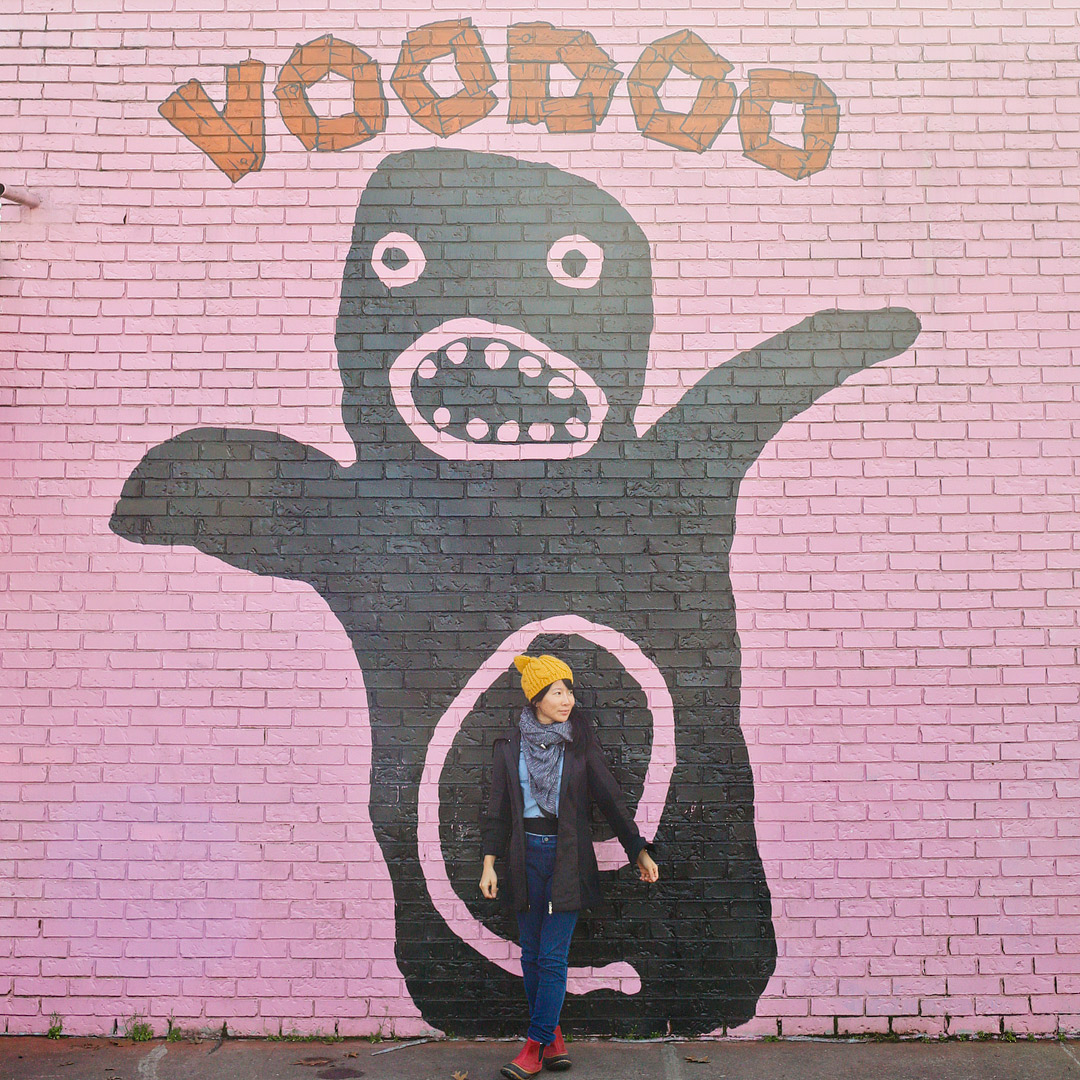 Or the Last Thursday on Alberta Art Walk.
Fort Vancouver National Historic Site
On the Vancouver WA side.
Oddities museum and unique art gallery.
90 minute tour guided by a docent who is an expert in the the history of hats.
Oregon Museum of Science and Industry (OMSI)
Three auditoriums, a large-screen theatre, planetarium, and exhibition halls.
Portland's Children Museum
(Washington Park) Adult visitors must be accompanied by children.
Free admission on the first Thursday of every month from 5–8pm.
Over 100 vacuums from the late-1800s to the 1960s. Admission is free.
(Washington Park) Learn about the world's forests and trees and sustainable living.
Located under St. Johns Bridge. Great photo op.
Unpaved hiking paths, a dog off-leash area, and a cool view point.
Crystal Springs Rhododendron Garden
Huge trees, variety of shrubs and flowers.
Pedestrian and bicycle path along the east shore of the Willamette River.
Great photo op. No public restrooms at the garden!
(Washington Park) Open 365 days a year, free admission.
Ira Keller Forecourt Fountain Park
Beautiful urban fountain.
Check out the dead Volcano.
Try indoor rock climbing or join one of their outdoor field trips.
Easiest ones to find all over are Biketown.
Joseph Wood Hill Park at Rocky Butte is the highest point.
Tom McCall Waterfront Park
Best during cherry blossom season.
Forest Park is the largest park within city limits. Take the short hike to Witch's Castle.
Pick Fruit at Columbia Farms
More of a touristy market.
Like Whole Foods but on a new level.
Revived as a classic movie and live music venue.
Catch a movie either from the pool deck or while floating in the pool itself.
Live music, balloon glow in the evening.
McMenamins Crystal Ballroom
Dance revivals were held here through the Great Depression.
Happens in June. Be sure to wear a helmet!
Usually in July. It's a craft beer destination.
On the west side of Mt. Tabor, historically on the third Saturday of August.
Roller Derby – they were the 2016 International Champions.
Catch a Portland Trail Blazers game.
Free 2-hour street parking.
We haven't been yet but want to next time we visit.
Our fave pizza spot so far.
Get the Buzzy Babka Waffles.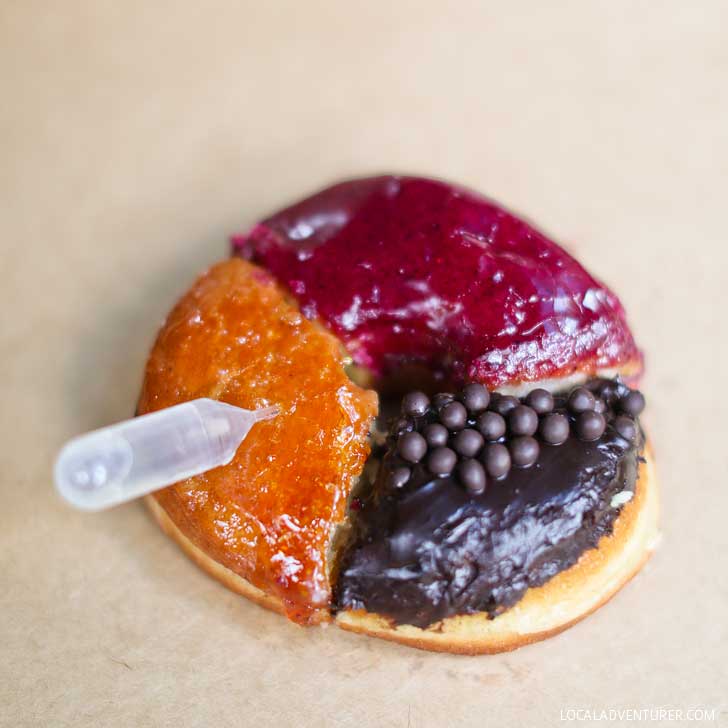 That blueberry bourbon basil <3 but can be hit or miss.
Thai food in the Pearl District.
Hair of the Dog Brewing Co
Other local favorites: Good C.offee, Barista, Water Ave, Coava
Only Mondays are open to the public.
Portlandia was filmed here.
A popular spot among locals.
The Hawthorne is our fave.
Made from scratch buttermilk biscuits and fixin's.
Get the flight of chai tea. The doughnuts can sometimes be over-fried.
Popular spot for breakfast & brunch.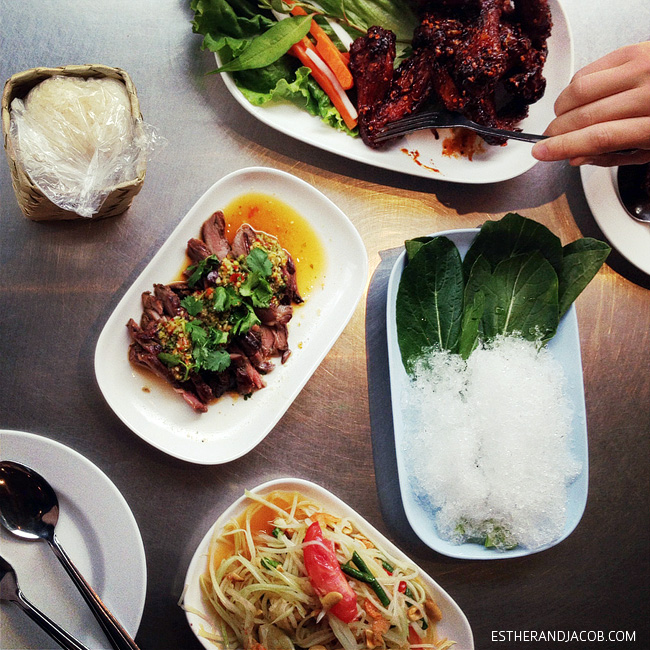 Get the passport so you can visit a bunch!
My favorite is the strawberry honey balsamic with cracked pepper! I also saw that they opened up a location in LA! 

Pro Tip: You can skip the long lines if you buy a pint instead. They also opened up a sister soft serve shop called Wizbangbar, which got a lot of hype, but we still love Salt and Straw better.
Brunch: chicken + waffles are good, but the praline bacon – mouthwatering!
Delicious charcuterie boards.
The flagship store is at SE 45th and Division.
(13 miles / 25 mins) Visit early, pretty crowded by mid day.
(21 miles / 34 mins away) Check out the Aromatic Herb Garden which contains numerous herbs.
(30 miles / 35 mins away) Currently closed as of April 2020, due to Eagle Creek fires.
(26.7 miles / 25 mins away) Great views of the gorge from Angels Rest summit.
(30 miles / 35 mins away) A moderate, 2.2-mile hike with 700 feet of elevation gain to the top of the falls.
(30 miles / 35 mins away) One of the most photogenic falls of the gorge.
(36 miles / 36 mins away) Easy hike, can get a little crowded.
Horsetail Falls and Ponytail Falls
(36 miles / 38 mins away) Be careful with younger kids, trail can be a little narrow.
(36 miles / 45 mins away) Vast variety of tulips and daffodils.
(39 miles / 40 mins away) Day use fee of $5/vehicle/day.
(56 miles / 1 hr 10 mins away) Moderate trails. As you get closer to the falls, expect muddy footing.
(59.6 mi / 1 hr 19 min away) Tons of activities year round.
(75 mi / 1 hr 20 min away) Landmark viewpoint, visit early to beat the crowds.
(80 mi / 1 hr 30 min away) Made famous by movies such as The Goonies, Point Break, and Twilight.
(89 mi / 1 h 51 min away) Some of the best crabs we've ever eaten. If you chose to go crabbing, pricing is $100 for 2 hrs.
Timberline Lodge + Timberline Trail
101 Things to Do in Portland Map
Honorable mentions / knocked off the list
Tips for FIrst Time Visitors
When to Visit: High season is mid-May to Oct, low season is January to March, and shoulder season is November to December and April to mid-May according to the Portland Oregon Visitors Association.
Get a Car: You can get around via bikes, public transportation etc, but one of the best things about Portland is the easy access to outdoors. Check for Rental Cars here.
What You Need to Know About Parking: If you are paying for street parking, you always have to put your ticket on the curbside window whether it's the driver's side or passenger side. You can still get a ticket if it's in the wrong place.
Public Transportation is Great in Portland. Between the MAX and the buses, you can get everywhere (as long as you don't mind some walking). Some of our friends don't own a car.
Pack a Rain Coat: There are a lot of rainy days, though it's more of a drizzle than a downpour. Rain doesn't stop Portlanders from going out.
There's no sales tax in Oregon. Buy all your high ticket items here. We're going to try to buy a new car here and definitely any new electronics we need.
East Portland is the Most "Hipster" Part of Portland. That's where a lot of Portlandia is based.
Portland is the Beer Capital of the World. It has the most breweries in the metro area and the number of breweries continue to grow.
Renting a car? It's illegal to pump your own gas in Oregon. At first it was strange, but now it's the best and we feel spoiled!
Where to Stay in Portland
Have you been to Portland? Anything we're missing or doesn't deserve to stay on this list?
Did you enjoy this post? Pin it for later
"Discovery consists not of seeking new lands but in seeing with new eyes" – M. Proust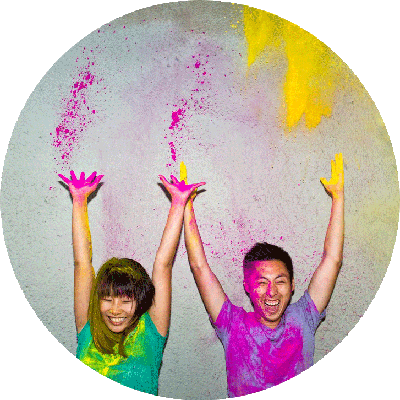 Esther and Jacob are the founders of Local Adventurer, which is one of the top 5 travel blogs in the US. They believe that adventure can be found both near and far and hope to inspire others to explore locally. They explore a new city in depth every year and currently base themselves in Portland OR.