Spring is here and so are all the flowers. One of the most popular spots to see them here in San Diego is at The Flower Fields in Carlsbad, and we finally got to visit after all these years!
It has one of the largest flower displays in the world, and it's one of my favorite spots to take photos in San Diego county. You'll find roses, orchids, sweat pea blossoms, petunias, poinsettias, and more, but the main attraction is the nearly fifty acres of Giant Tecolote Ranunculus flowers.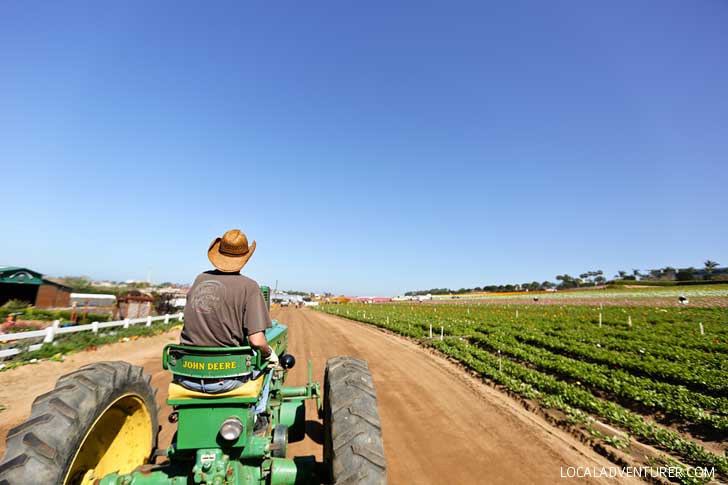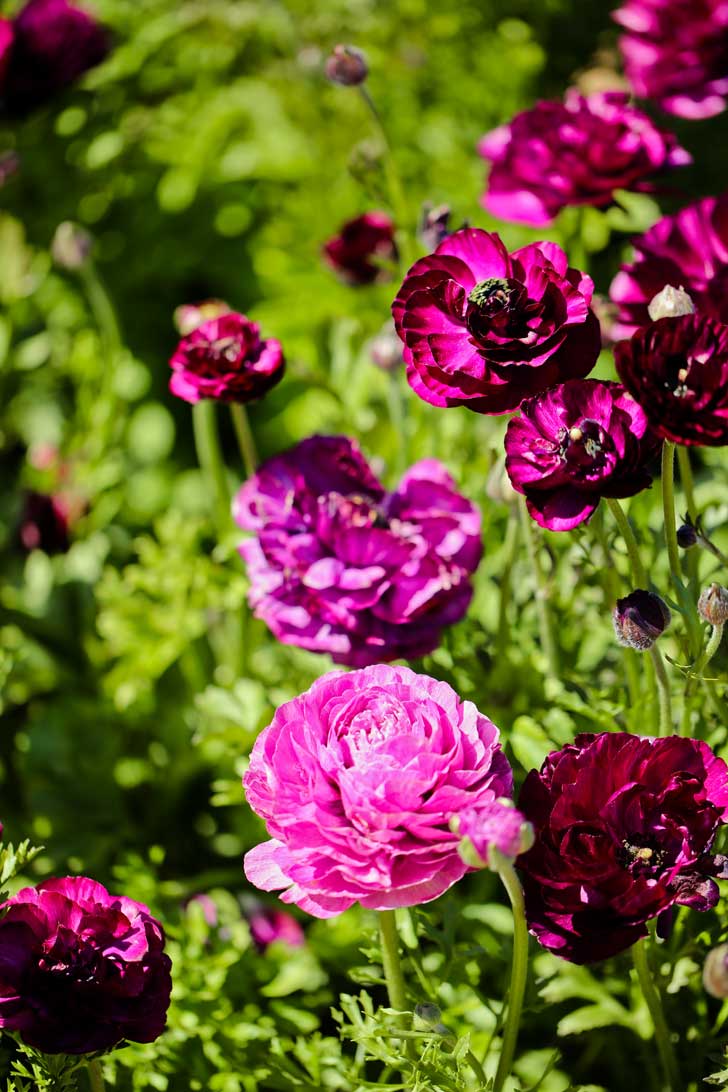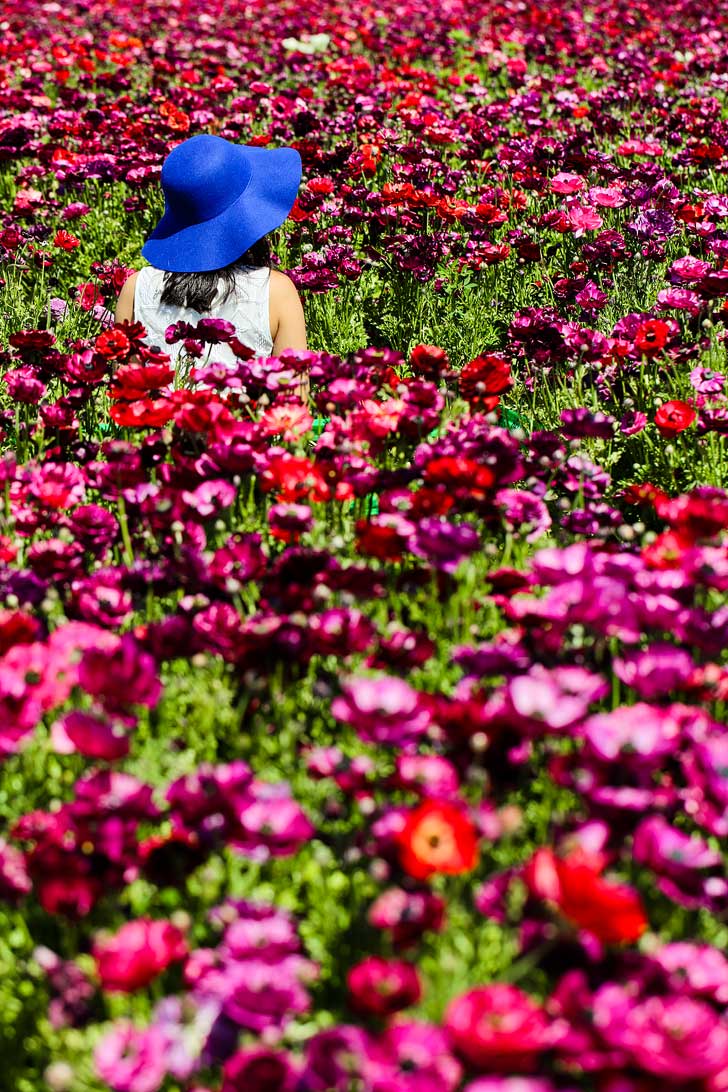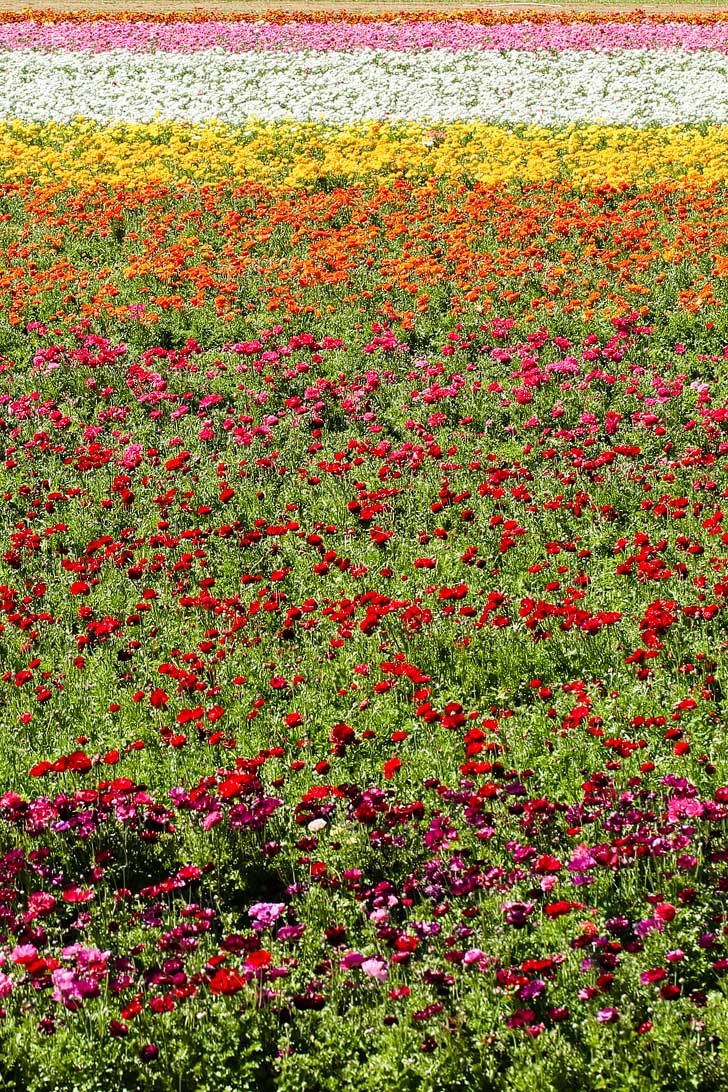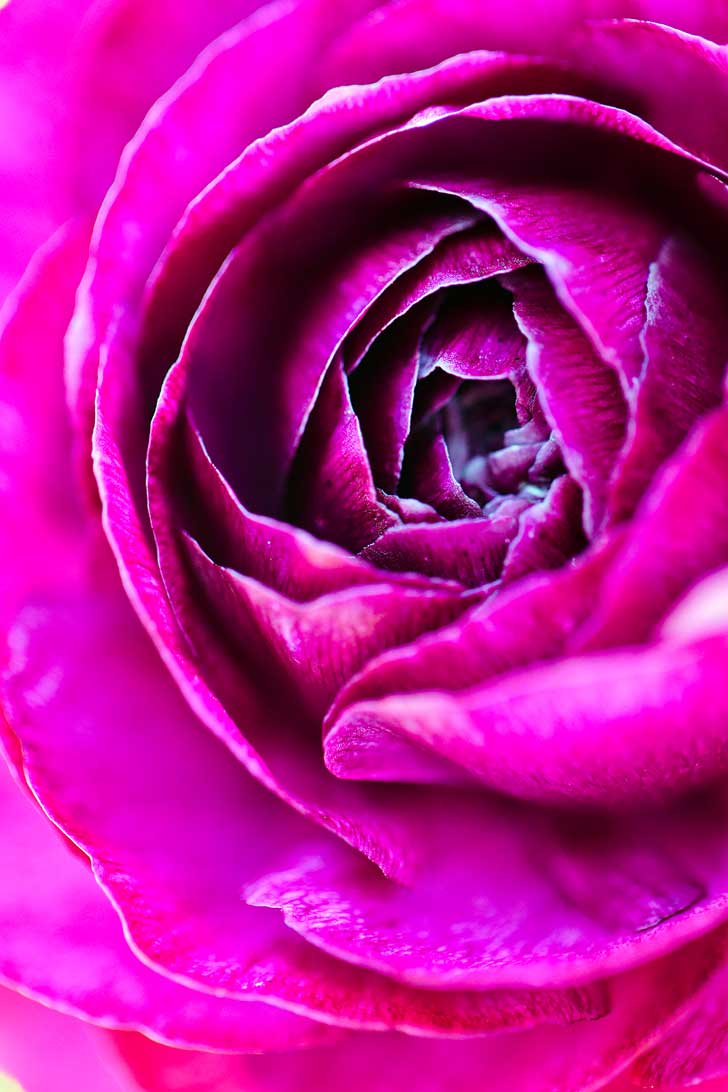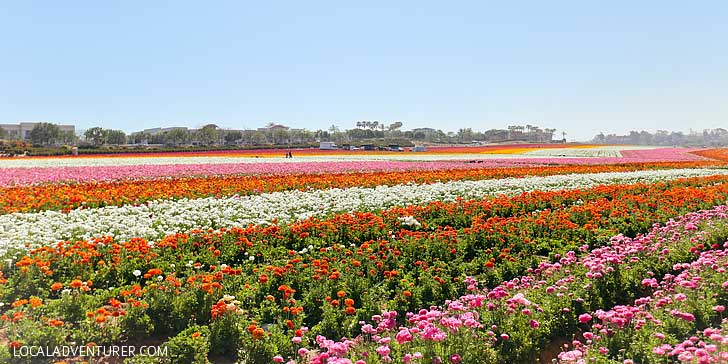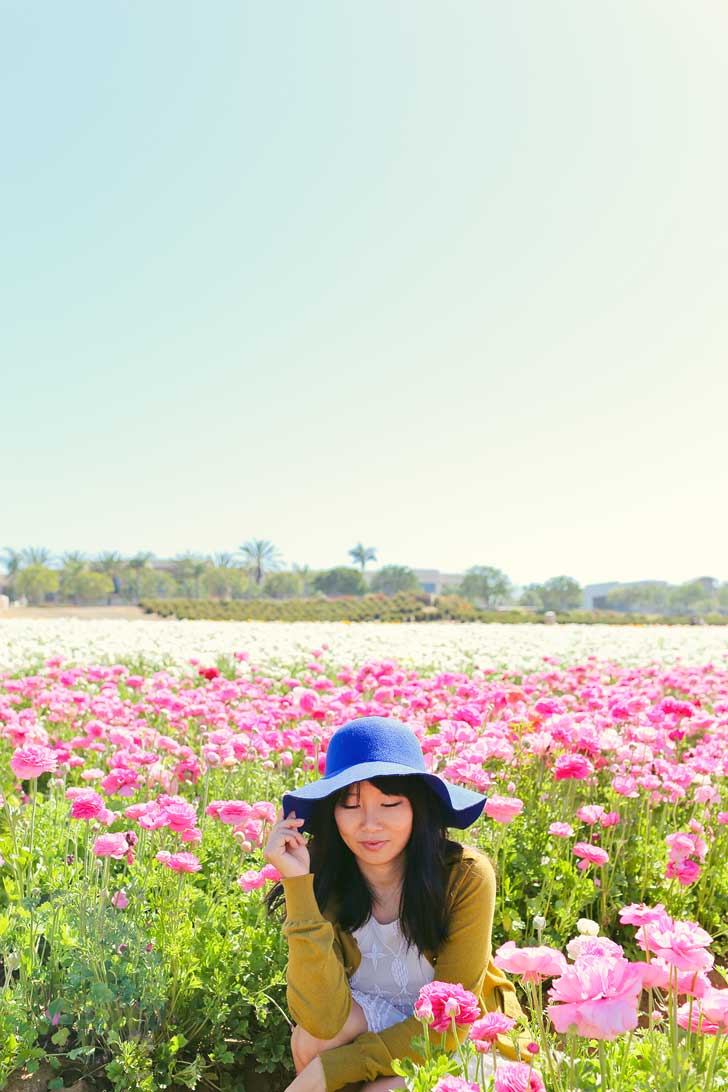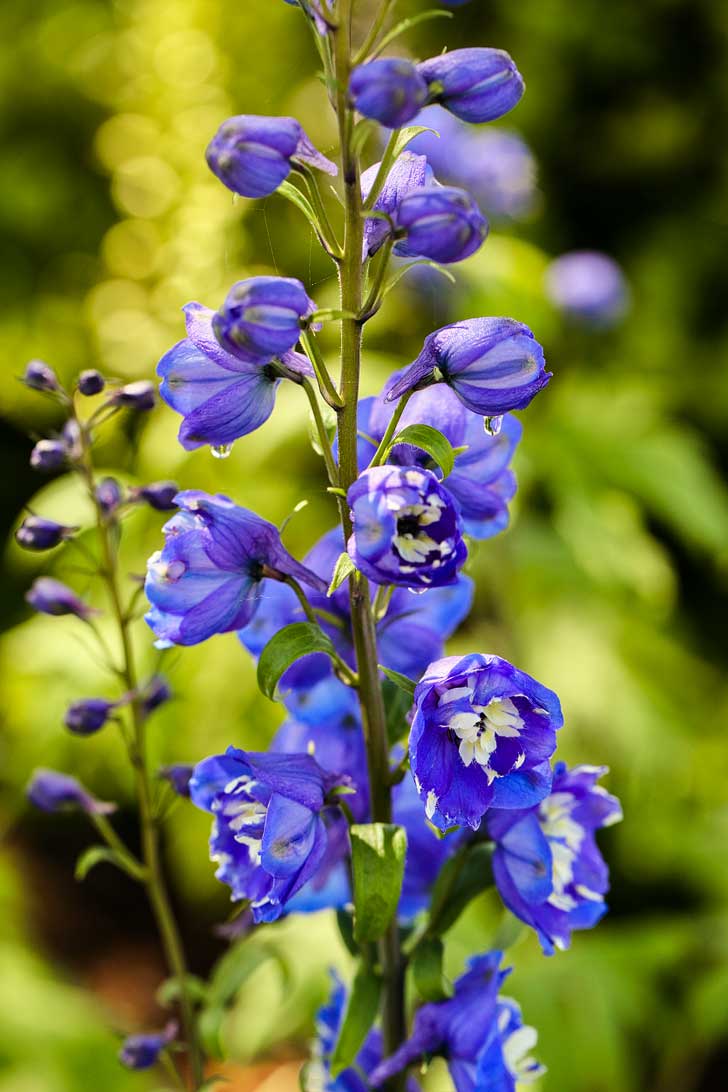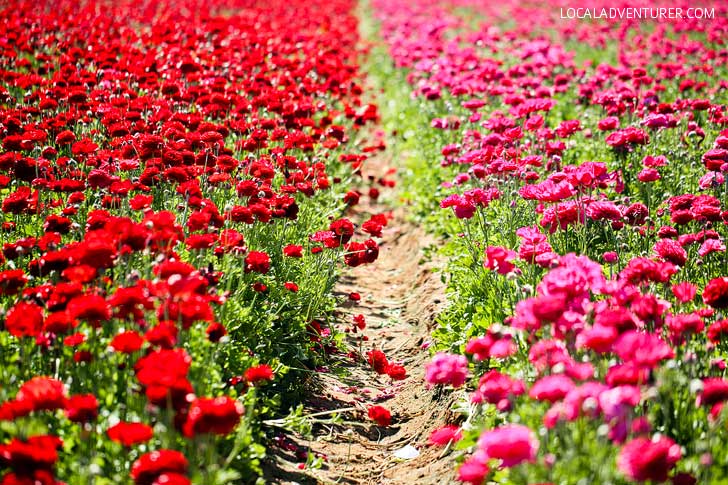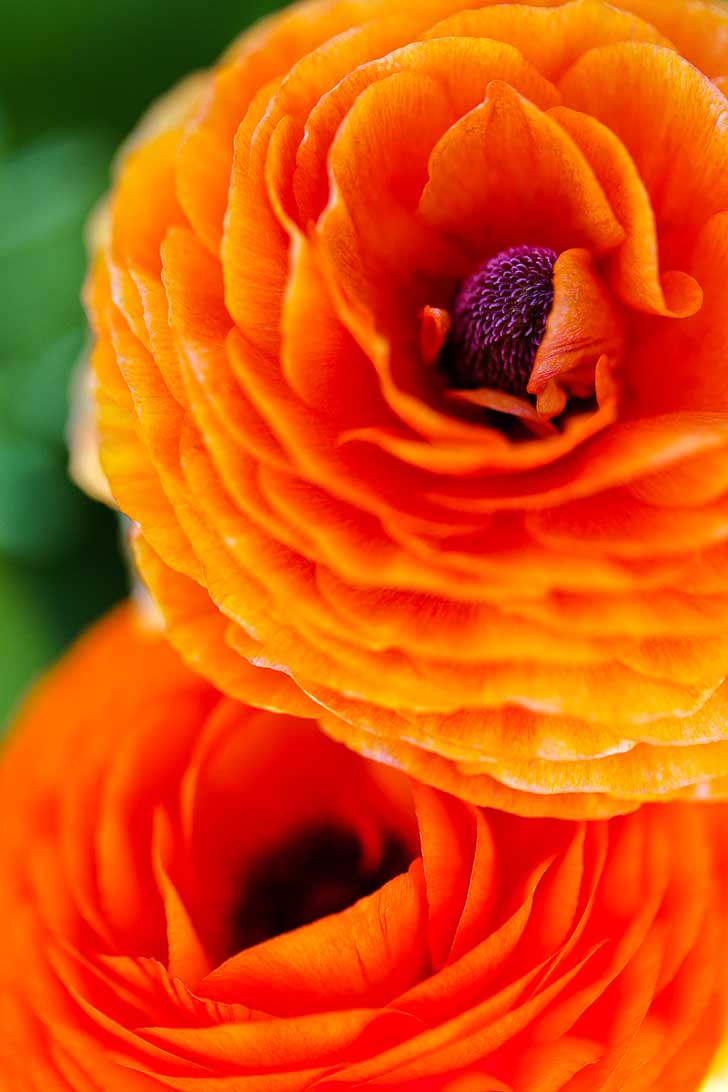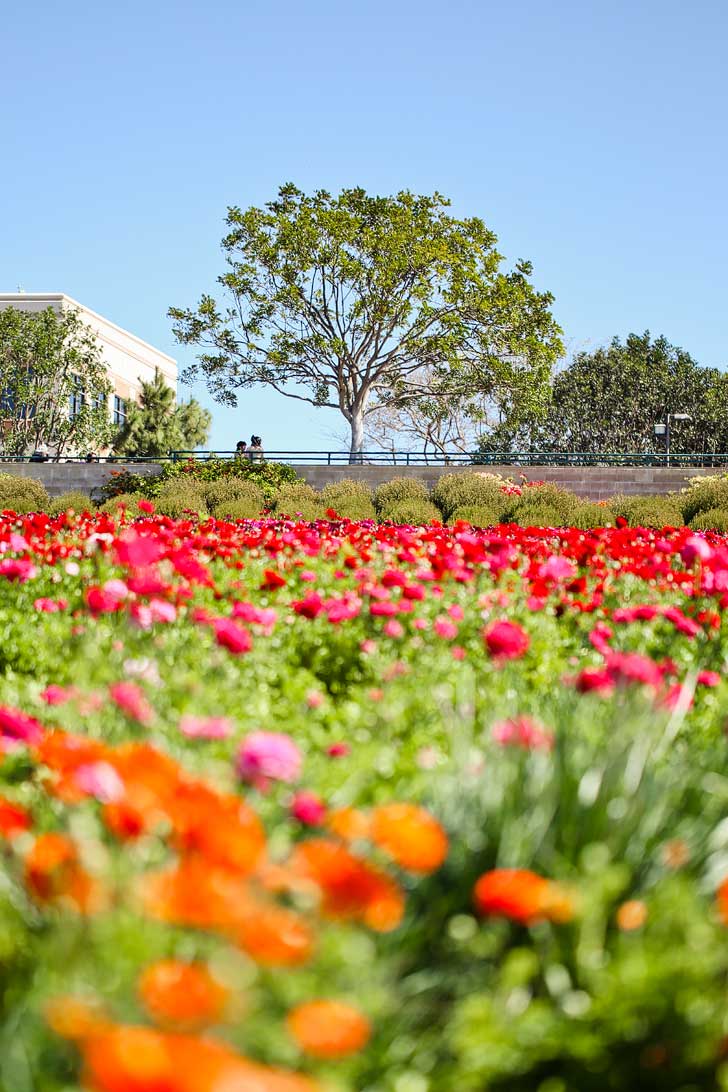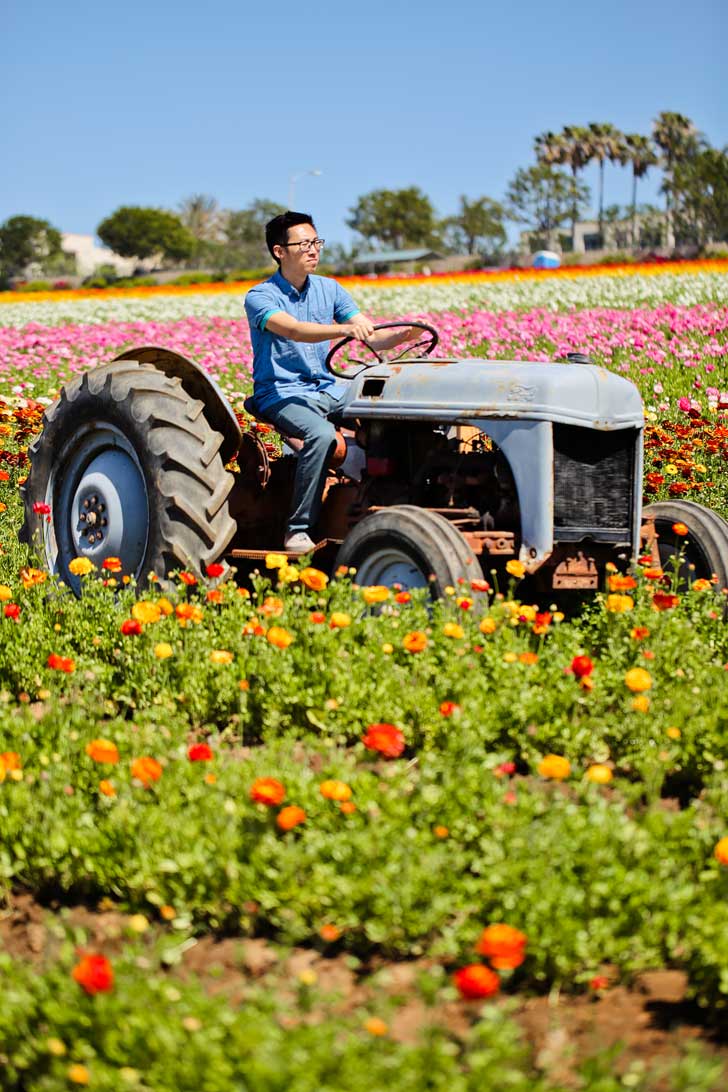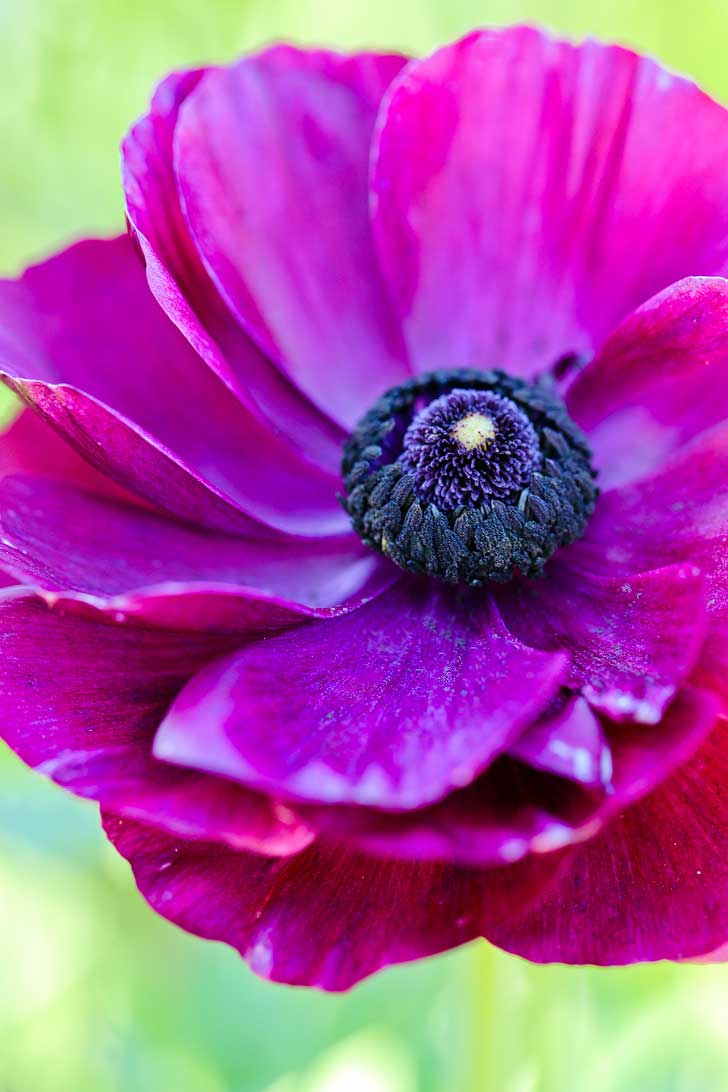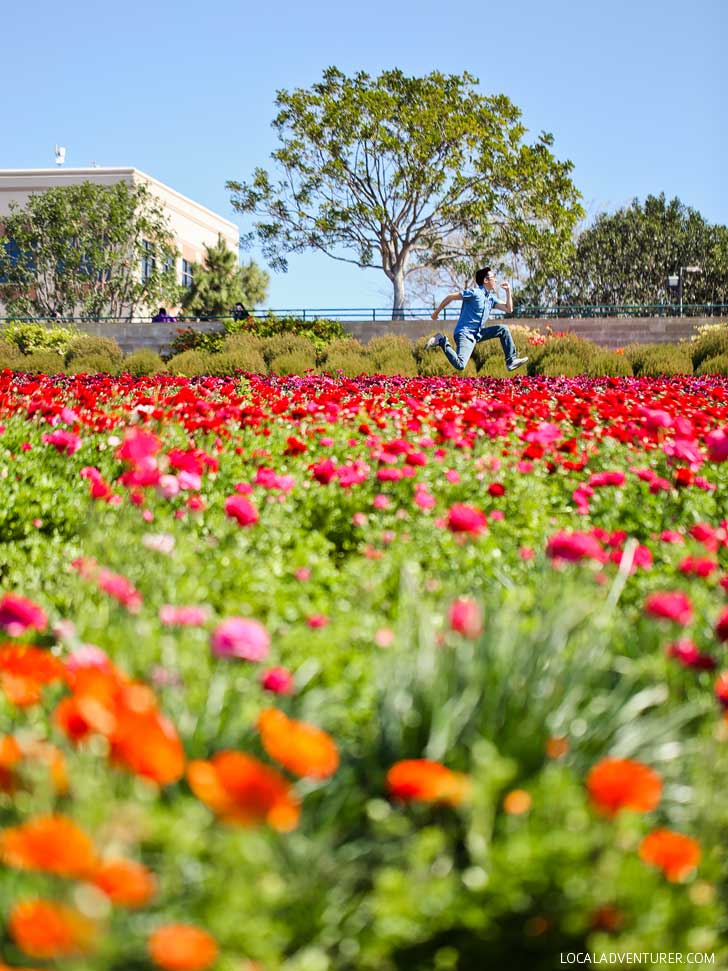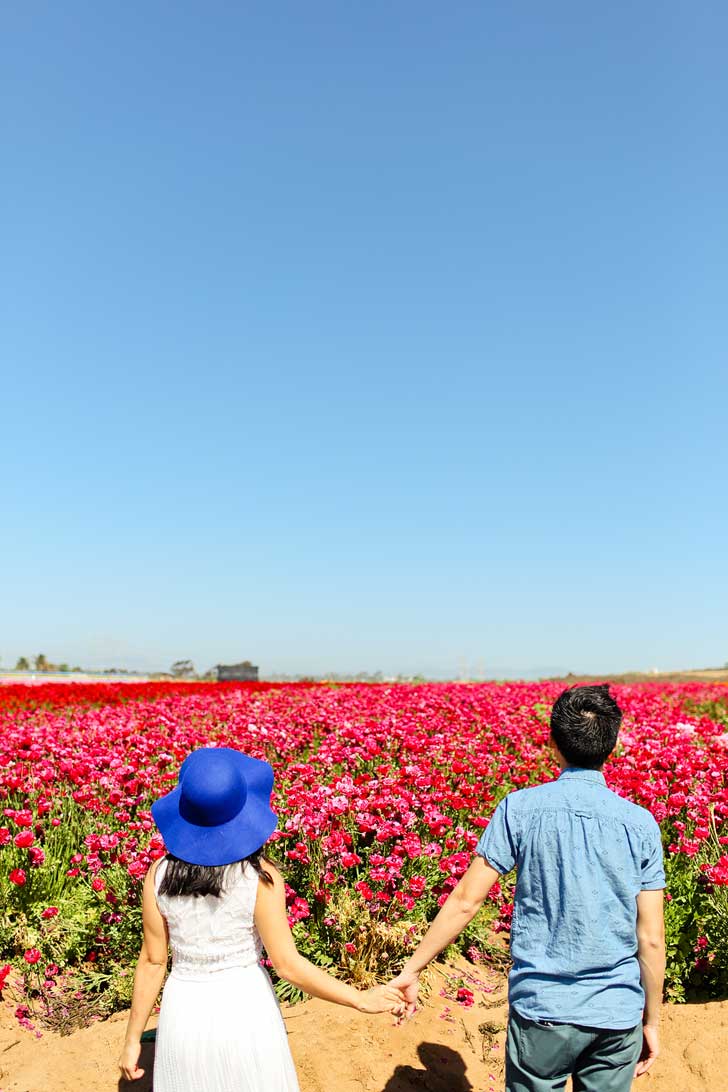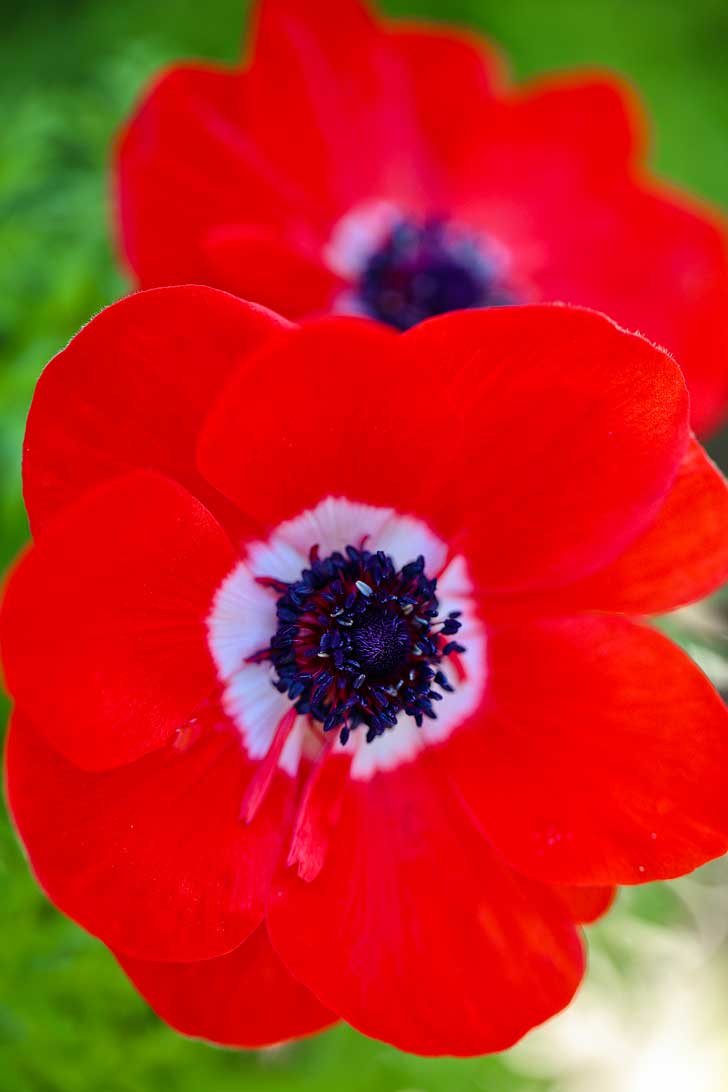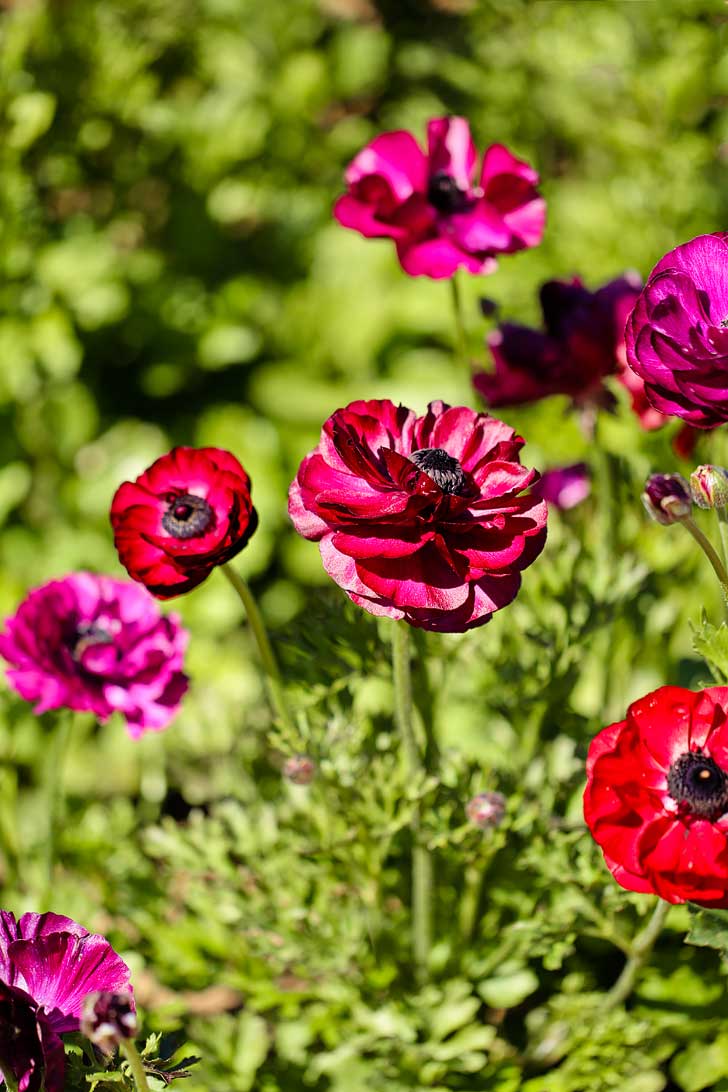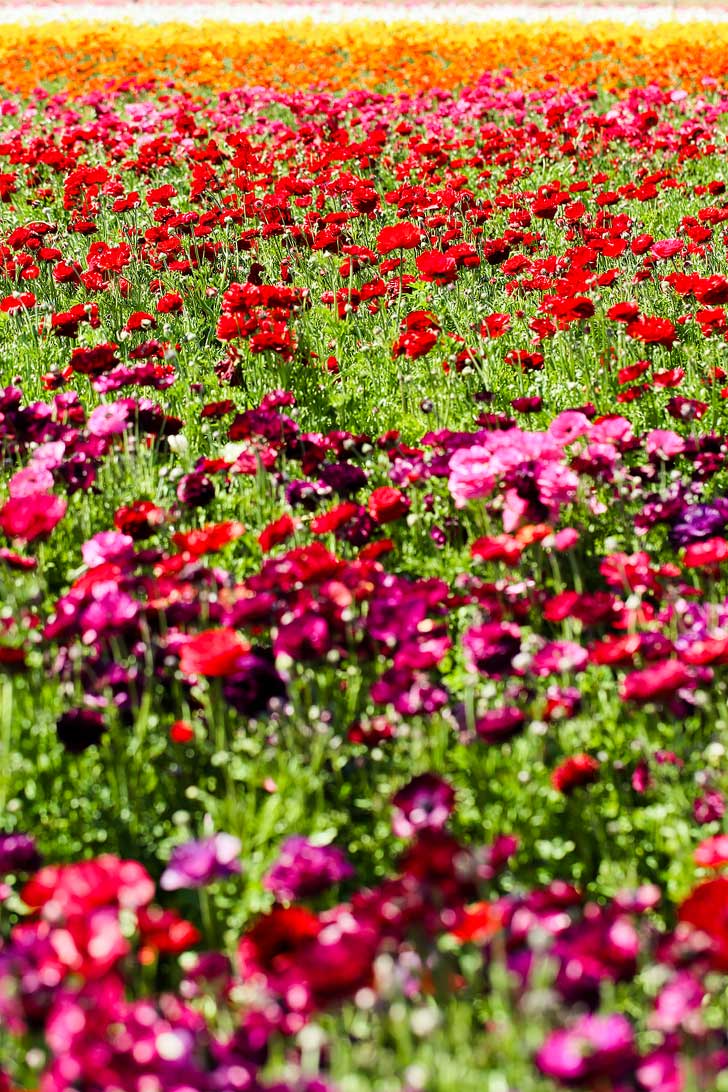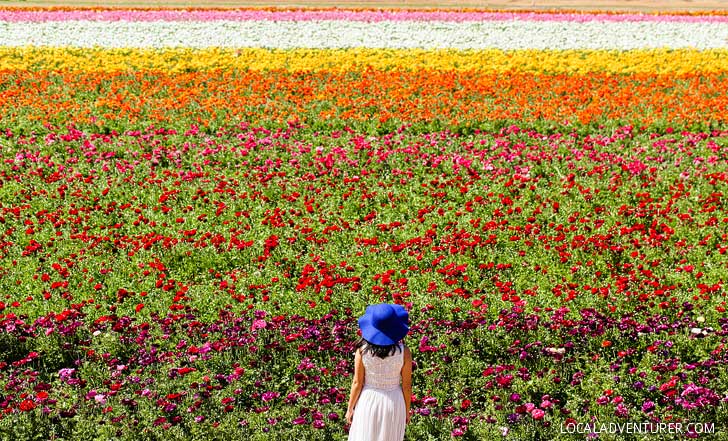 The fields have an amazing history that started back in the 20s when the ranunculus seeds were first brought to the area. Over time, the hard work and cultivation of the flowers led to all the colors that you see today. These are some flowers we brought home as a souvenir, and I'm giving myself a pat on the back because they're still alive! Maybe my black thumb is turning into a green thumb?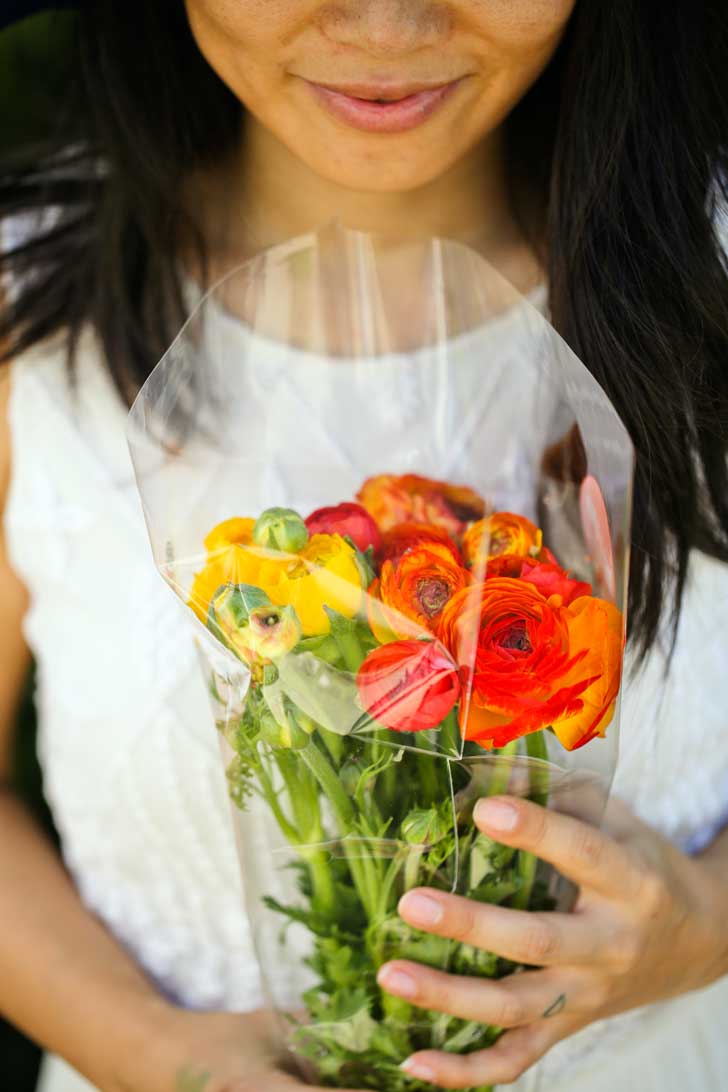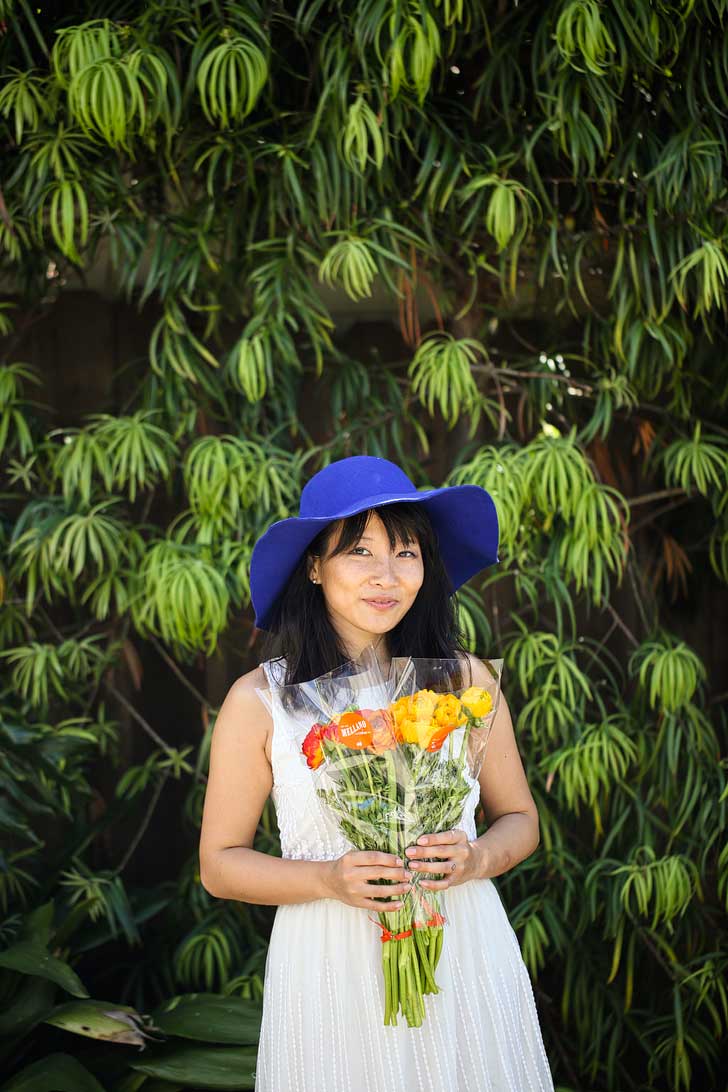 Pro Tips for Visiting the Flower Fields Carlsbad Ranch
The 2016 Season runs from March 1 to May 8, so go ASAP before the flowers are gone.
The best time to visit is now! They will be at a 90% bloom for Easter (Mar 27).
There is free parking at the flower fields.
Check their calendar for events. During the weekends, they have live musical performances, photography workshops, and more.
It is most crowded on the weekends. For the best photos, visit during sunset.
Set aside 2-3 hours to explore the flower fields.
If you live in the area and want to visit often, look into a season pass!
If you have cats, ranunculus flowers are poisonous to them if eaten in large amounts, so if you bring some home, keep them out of their reach.
The Flower Field at Carlsbad Ranch
5704 Paseo Del Norte
Carlsbad, CA 92008
Hours: 9 am-6 pm
Admission: $14 for adults, $7 for children 3-10
Wagon Rides: $5 for adults, $3 for children 3-10
What's Nearby:
Carlsbad State Beach
Batiquitos Lagoon Hike
Oceanside Pier
Are there flower fields in your area? Where are your favorite places to see spring blooms?