I floated on my surfboard under the beating sun as Joel, my instructor, told me a few adjustments to make on the next wave. I glanced over at Jacob on the shore, as he waved and shot a few more photos. As I readied my board, I looked back to watch the coming wave, and for a moment I thought to myself "I never thought I'd be surfing in Austin!"
After living in Portland for a year, we were excited to spend a few days exploring Austin. The two cities are often compared and like to compete on which city is weirder. We found ourselves cliff jumping at a swimming hole, eating BBQ, watching hundreds of thousands of bats flying around, and even taking a surf lesson.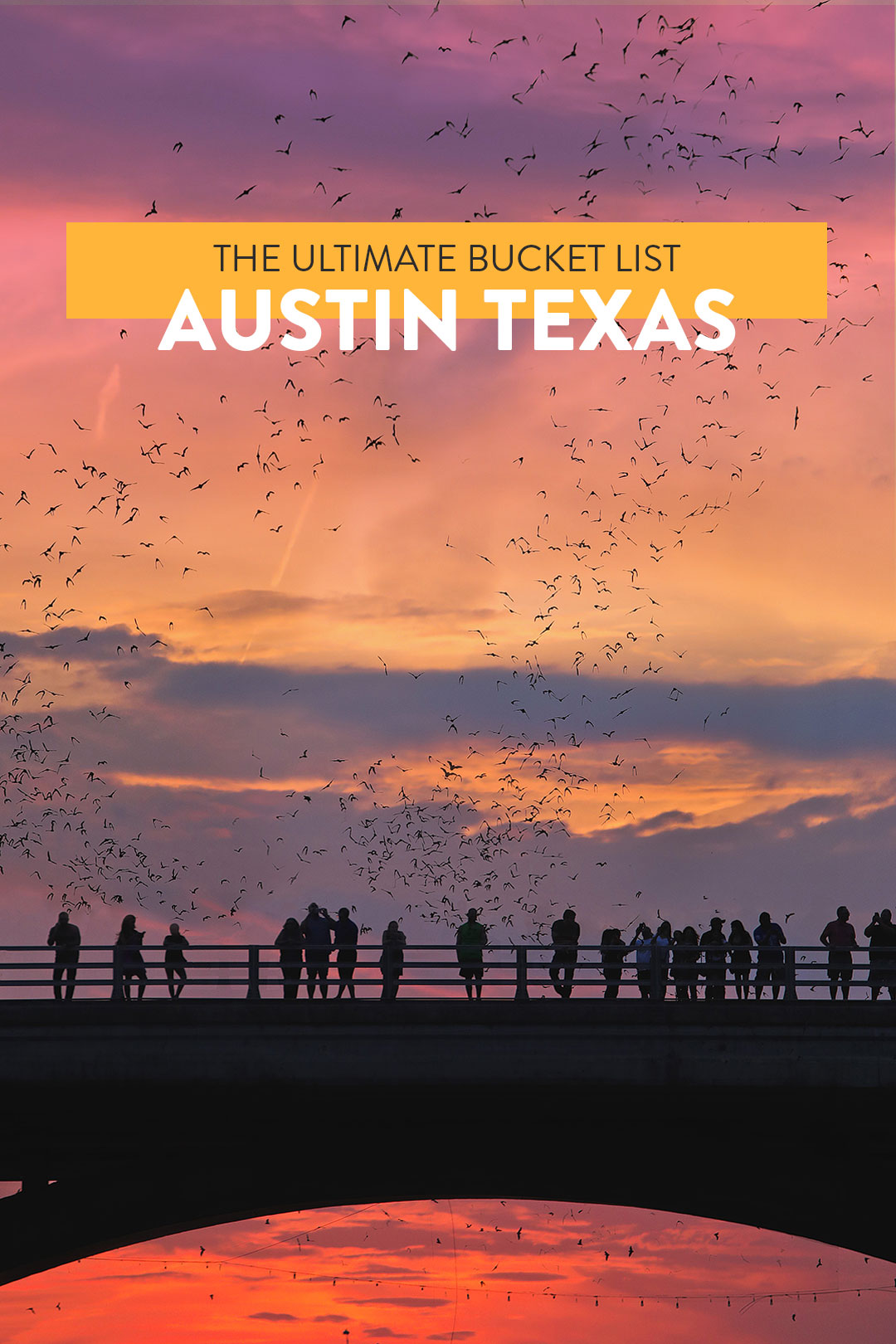 Thank you Visit Austin for hosting our trip and sponsoring this post. All opinions are always our own. This post may contain affiliate links, where we receive a small commission on sales of the products that are linked at no additional cost to you. Read our full disclosure for more info. Thank you for supporting the brands that make Local Adventurer possible.
Last Updated: May 14, 2020
101 Things to Do in Austin TX - Your Ultimate Austin Bucket List
Tourist Attractions + Local Attractions
Spectacular aerial views of the city and two-way communication with your pilot so you can learn more about Austin from the skies.
Take a selfie with the beloved sign at Fifth Street and North Lamar Boulevard.
See thousands of marine animals, reptiles, and exotic birds.
All-inclusive tours including a tour guide, tastings at each stop, and one behind the scenes facility tour.
Bring bottled water, especially for hot, summer days, and cash for snacks.
Unique and eclectic art structure.
The grounds are open to the general public but you need a permit to paint.
Lots of local ranches and riding trails that are perfect for all ages.
Longest zip-lines in Texas.
Take a sunset tour on the Colorado River. If you come in the summer, you can do a bat watching tour.
I love you so much, You're my Butter Half, Love from Austin, Greetings from Austin, SprATX Art, and more (full post coming soon!)
George Washington Carver Museum, Cultural & Genealogy Center
Learn about George Washington Carver and African American history.
Dining over Lake Travis. A beautiful restaurant that's all over Pinterest.
Local Tip: best photos are from the NE cliff or NW cliff.
Personal pinball collection turned into an arcade.
Auditorium Shores is a nice place to shoot the skyline too.
Really beautiful architecture.
Littlefield Fountain + UT Tower in the backdrop is picturesque. You can also see a UT home football game in the fall.
Free to visit, lots of activities for kids.
Small collection of art and sculptures. Live music and events throughout the month. Free admission every Thursday.
Great place to learn about the history of Texas.
Archive, art, library, and museum.
It is one of fourteen presidential libraries administered by the National Archives and Records Administration (NARA).
See a collection of art and free standing sculptures by Mexican and Mexican-American artists.
Shrunken heads, weird animals, unique bugs, and more.
See some unexpected sights, oddities, and other strange curiosities.
Artifacts and reading room that exhibits the life of O. Henry and his various written works.
The largest Hindu temple in North America.
Come and medidate, see statues of Buddha from around the world.
Electrical sub station turned into eccentric art.
A beautiful cemetery for notable Texas icons.
Your $5.00 admission also gets you into the Laguna Gloria.
At Zilker Metropolitan Park – look for the bamboo forest.
Also called the International Buddhist Progress Society / IBPS.
At Zilker Metropolitan Park.
Trails run along the lake and take you through Zilker Park, Butler Park, Auditorium Shores, and Long Center for the Performing Arts.
Great climbing routes for climbers of all ages.
Great for hiking, bouldering, and climbing. You can also swim at Twin Falls, Campbell's Hole and swimming holes along the Gus Fruh Trail. Sculpture Falls is a one-mile hike and used to be more hidden but is now packed. Check out Seismic Wall aka Maggie's Wall and see other popular climbs here.
Lakefront park on Lake Austin.
It's the oldest swimming pool in Texas. It's a spring-fed pool, not as crowded as Barton Springs Pool.
Free alternative to the popular Barton Springs. Local Tip – water is rushing sometimes, which means you want to be a strong swimmer. Bring river shoes and goggles.
Natural spring fed swimming pool. Local Tip: Upper Barton Springs is free and way less crowded. It's 1200 ft upstream from Barton Springs Pool.
A popular spot for scuba diving, windsurfing, sailing, and swimming in the summer. See park fees here.
There are lots of great secluded swimming holes, hiking trails, and a short, wide waterfall.
Emma Long Metropolitan Park
Great swimming and the only legally recognized clothing optional public park in Texas. Must be 18+. See park fees here.
Great photo spot and a view of the city. It's 102 steps from the parking lot but overlooks Downtown, Lake Austin, and hill country. Best enjoyed at sunrise or sunset.
Pretty blooms amongst walking rails.
Aka Town Lake by locals, also the former name. Go on a cruise, kayak, or SUP. It's illegal to swim, and there is a $150 fine. If you want to photograph Lady Bird Lake and the skyline, popular spots are at the Pfluger Pedestrian Bridge, the Hike-and Bike trail boardwalk near Joe's Crabshack entrance, and the Lamar Street Bridge.
(Limestone Cave) Enjoy a cavern tour and learn about the geology.
Mansfield Dam Park on Lake Travis
(Swimming Hole) Has a waterfall, 700 acres of hiking trails, and camping. Travel channel it one of the top 10 swimming holes in the US.
Let your dog off-leash here! It's a great place for dogs to swim in Lake Austin but not dog owners.
For more swimming hole fun, hiking, biking, and running.
Great for families. It has a roped off swimming area of Lake Austin. Local Tip: Call ahead. It's often rented out for private events.
Check out the very popular natural grotto and the stunning 40 ft. waterfall.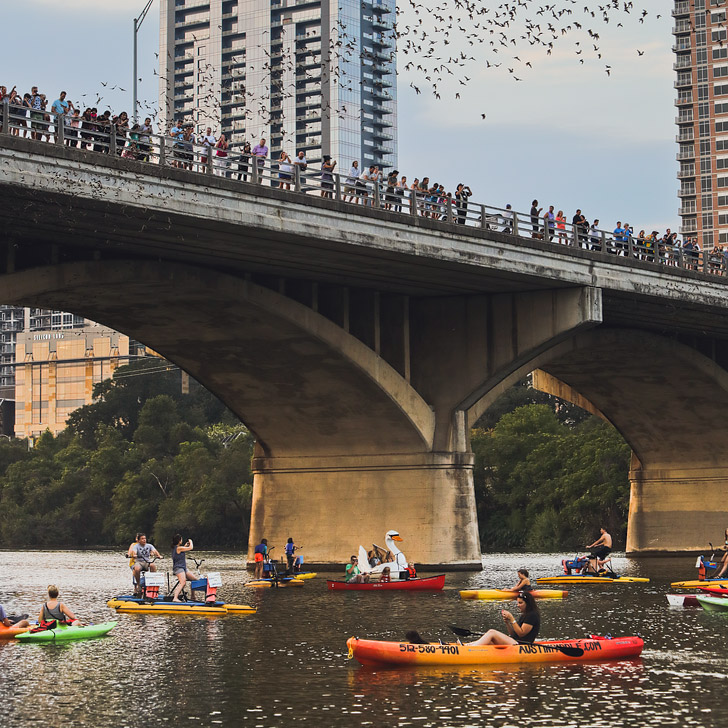 Has more than 4000 boots on display plus cowboy hats and clothing.
They carry over 100 different types of cheese.
Circus style sweets, old-school confections, and a classic soda fountain.
Huge selection of books of every genre and a cozy cafe.
Austin's famous vintage market.
Popular open-air cacti and succulent nursery.
Women's vintage items, from various clothing to jewelry and shoes.
Women's boutique in a non-assuming little house.
Classic and modern clothing for men, numerous accessory options, and books.
Design your very own custom-made cowboy boots here.
Large shoe collection as well as a small cafe with coffee and pastry offerings.
Eclectic items curated by over 20 antique sellers.
Catch an in-store performance here, too.
A must stop for blues enthusiasts!
Great acoustics in a small, intimate venue.
Old-time drive-in that offers classic and art-house movies.
Last of the true Texas Dance-halls.
Legendary South Congress club with local rock, country, jazz, and blues acts.
Piano Bar with Live Music
Live Music – usually eclectic indie bands.
Home to the Austin Symphony Orchestra, Austin Lyric Opera, Ballet Austin, and more. It frames downtown nicely for photos.
Multilevel bar with rooftop area and indoor/outdoor stages for live performances.
Very underrated. They play a classic movie series in the summer.
(Dripping Springs, 30.7 mi NW / 43 mins away) A natural grotto and swimming hole with a waterfall. Reserve ahead of time ($16 fee) and bring hiking shoes.
(Spicewood, 35 mi NW / 54 mins away) Pale Face is a popular cliff jumping spot. You can also find great camping, lake recreation, mountain biking, deep water soloing or water bouldering. See popular climbs here.
(Wimberley, 36.4 mi SW / 48 mins away) It's a popular swimming hole with the biggest underwater cave system. Recreational diving is no longer allowed. Local Tip: Make reservations ahead of time. If they're already booked, keeping checking back since there are cancellations.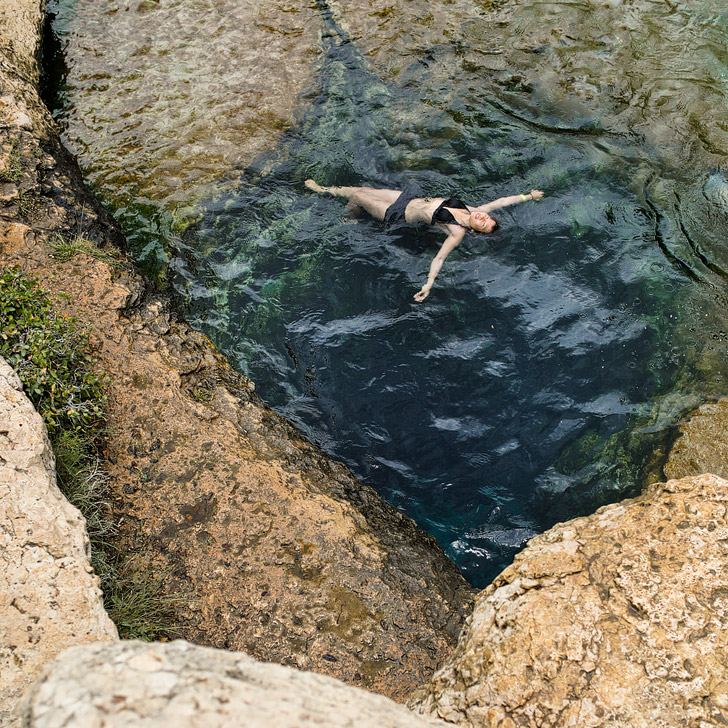 Seasonal + Special Events
(Summer around Sunset) There are 1.5 million Mexican free-tailed bats living under the Congress Ave Bridge. Local Tip: It's easiest to see the bats if you're looking up at them from the river level versus on the bridge. You can rent a kayak or go on a sunset Bat Cruise with Lone Star Riverboat (what we did), Capital Cruises, or sunset kayaking. If it rains, they will come out before or after to avoid the rain. Watch out for guano! Wear clothes you don't mind getting dirty.
(Mid-March) Annual film, media, and music fesitval.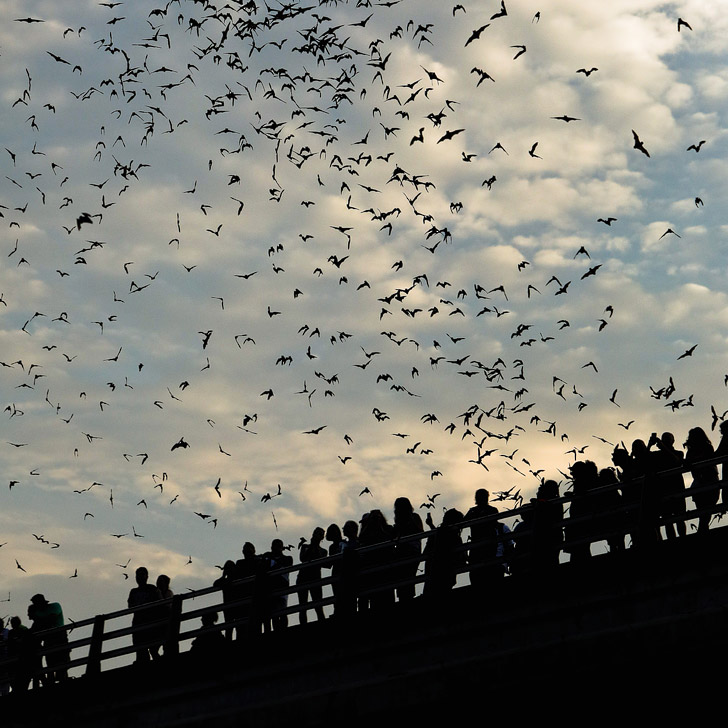 Essential Tips for First Time Visitors to Austin
Peak season is spring and fall because you get the best weather and there are plenty of festivals. If you're visiting in peak season, plan ahead and book your hotels early. If you want to avoid the crowds, December to February is a great time to visit with mild temperatures.
The Capital Metro is easy to use and has routes all over the city.
Parking options are limited to metered parking or parking garages. Meters are generally $1 per hour with a 3-hour limit but read signs carefully. Parking garages average at around $3 per half hour or $18 a day.
Topo Chico Mineral Water is all the rage! You see them everywhere, and we tried our first one at the Visit Austin offices.
On Fridays, you can find free art hidden throughout to the city and it truly is a finders keepers.
If you're looking for a Rental Car, check here for prices!
Looking for the best food spots? Check out our Austin Food Bucket List here.
Did we miss anything? What would your ideal trip to Austin include?
Did you enjoy this post? Pin it for later
SEE MORE CITY BUCKET LISTS
"Discovery consists not of seeking new lands but in seeing with new eyes" – M. Proust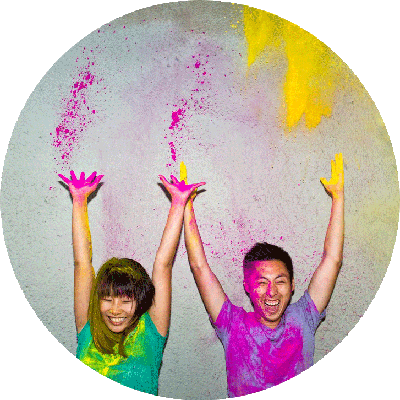 Esther and Jacob are the founders of Local Adventurer, which is one of the top 5 travel blogs in the US. They believe that adventure can be found both near and far and hope to inspire others to explore locally. They explore a new city in depth every year and currently base themselves in NYC.