The vision for Local Adventurer first came when we moved away from Atlanta in 2013. Jacob was born and raised in ATL, and I had lived here since high school. It's a place we both call home, but we realized while living there we had both gotten so comfortable that we had only explored a small fraction of what the city had to offer. 
The month before we left, we decided to play tourist in our own hometown and see as many of the spots we had taken for granted.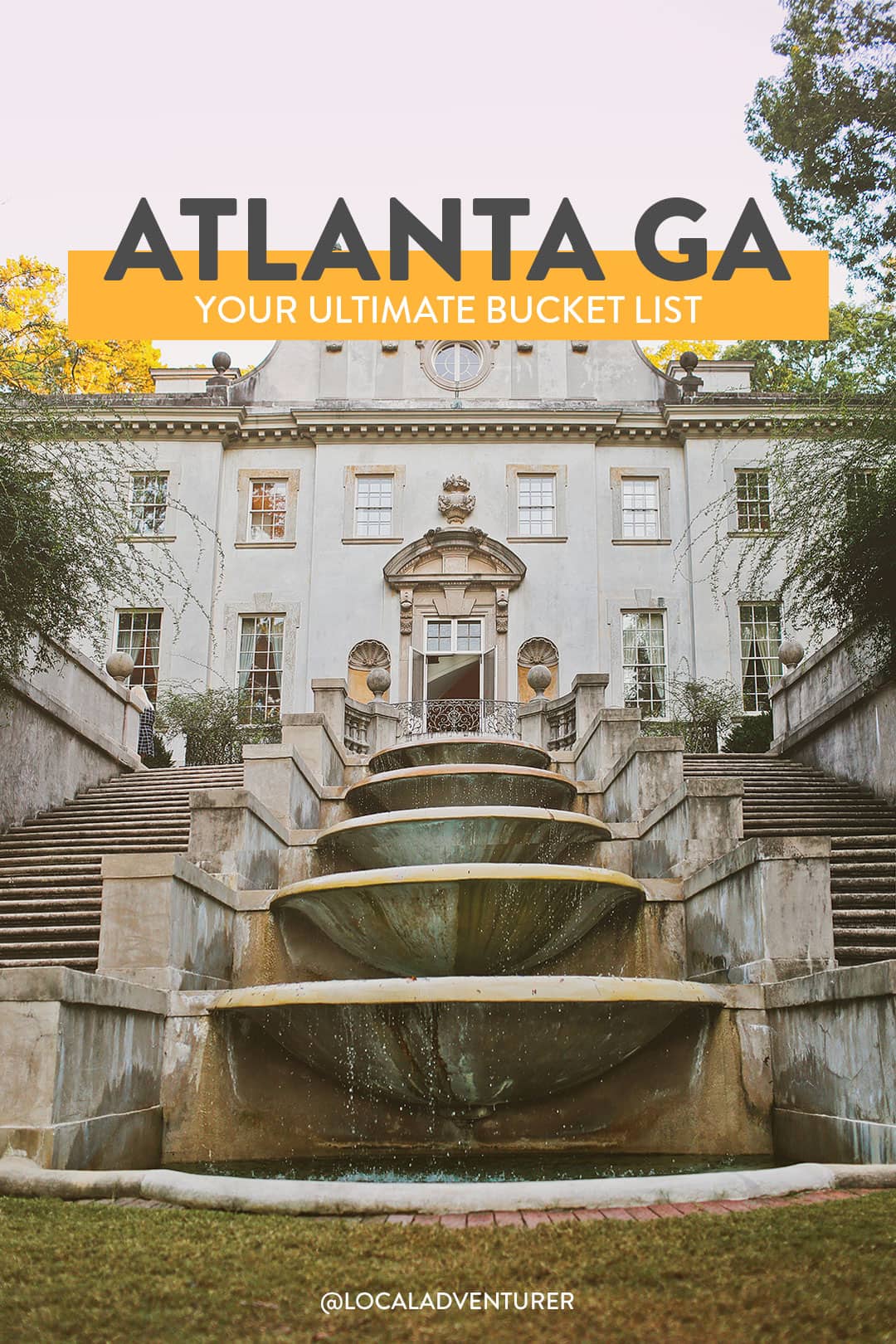 This post may contain affiliate links, where we receive a small commission on sales of the products that are linked at no additional cost to you. All opinions are always our own. Read our full disclosure for more info. Thank you for supporting the brands that make Local Adventurer possible.
Last Updated: May 9, 2021
THE ULTIMATE ATLANTA BUCKET LIST (101 Things to Do in Atlanta)
We created the ultimate bucket list for LA, Vegas, San Diego, Portland, and NYC, but we're finally getting our act together to write one out for Atlanta. I have a running list in my head, but it's always nice to get it down on paper (or in this case on the interwebs :P). Plus, if you're headed to Atlanta, I hope you find this helpful during your trip! You can click on the links to find full posts.
22 miles of unused railroad tracks turned bike trails and walkways that circle the core of the city's in-town neighborhoods.
Amazing flora and permanent Chihuly collection on display.
Don't miss the Butterfly Center!
Built for the Olympic Games as part of the 1996 Summer Olympics.
Ride the longest freestanding escalator in the world to the entrance of the studio.
Grab a drink or stay the night.
Known for its street art that is constantly changing. The tunnel links the Cabbagetown, Reynoldstown, and Inman Park neighborhoods.
Learn to make a puppet here!
Adults must be accompanied by a child, with the exception of Adult Night events.
Great for kids to play and watch airplanes.
Porsche Experience Center
Drive a Porsche on a world renown race track and also see the space that serves as the Avengers HQ in Marvel films.
20-story Ferris wheel w/ scenic views of downtown Atlanta.
Indoor skydiving inside a 175 mph vertical wind tunnel.
You'll recognize this view as the opening scene in The Walking Dead.
We just call it the Coke museum, and every time we go, we overdo it and feel sick from trying every Coke-brand soft drink around the world. Get tickets here.
Our favorite rollercoaster is Batman: The Ride.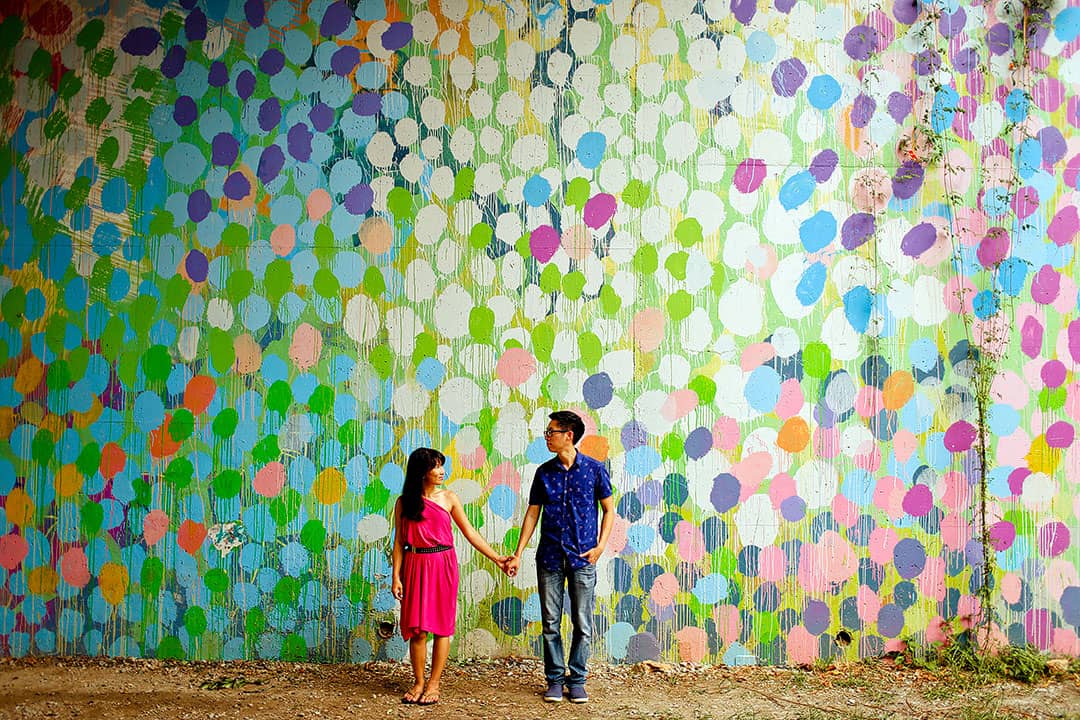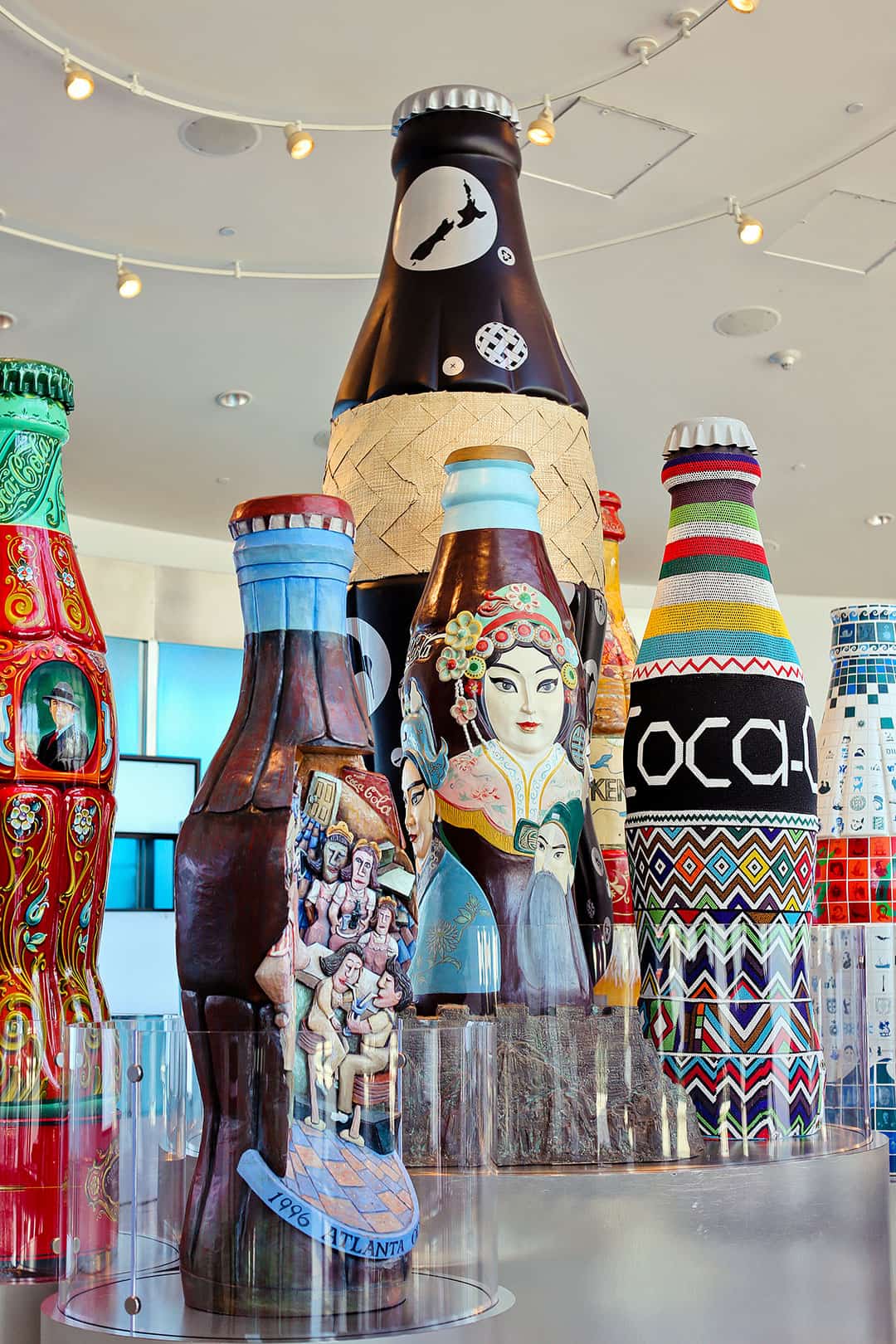 Museums + Memorials + Monuments
(Midtown) Reservations only. Be sure to call ahead to schedule a tour.
BAPS Shri Swaminarayan Mandir Temple
Traditional Hindu temple that will transport you to India.
SCAD Fash Museum of Fashion & Film
Various exhibits of Hollywood gowns and other designer garments made for the cinema.
National Center for Civil and Human Rights
Dedicated to the achievements of both the civil rights movement in the US and the broader worldwide human rights movement.
Senior, students, and military tickets are only available at the box office.
Children's Museum of Atlanta
Exhibits designed for and geared toward children under the age of nine.
All visitors ages 18+ need to present photo identification at the Security gate to check in.
Martinis & IMAX or salsa / swing nights.
Free admission every second Sunday of the month.
Jimmy Carter National Historic Site, Library, and Museum
(National Park Unit) Learn about the 39th president of the United States. Free admission for kids under 16.
Museum of history presented from the black perspective.
Visit early in the day on weekdays. Long waits on the weekend.
(Buckhead) Only museum in the Southeast devoted exclusively to all things design.
Check out the Mummy Exhibit.
Historic Oakland Cemetery
Final resting place for Bobby Jones and other famous Atlanta residents.
Swan House + Atlanta History Center
You might recognize this from the movie, The Hunger Games: Catching Fire.
Trap House Museum and Escape Room
Hybrid art gallery and exhibits that celebrate trap museum, which originated from Atlanta.
Admission and parking are free.
A National Historic Landmark, also listed on the National Register of Historic Places.
Storytelling every Saturday 1pm.
It's considered one of the best climbing gyms in the US by Climbing Magazine, and their newest bouldering location just opened up in Midtown Nov 2017!
Don't forget to look from all the vantage points along the way, great views of the area.
Prices include bicycle, helmet, bottled water, and snacks.
Chattahoochee Nature Center
Check out their butterfly garden.
Historic Fourth Ward Skate Park
First public skate park in Atlanta.
Be sure to check out the Japanese maple garden, especially in the autumn season.
Cascade Springs Nature Preserve
Tons of shady trails, waterfalls, and streams, perfect for picnics.
For all the water sports.
Explore ruins of a 1920's powerhouse/ water mill.
Tons of outdoor activities and festivals throughout the year. Conveniently attached to the Beltline.
(National Park Unit) Learn cultural history of Civil War where over 67,000 soldiers died in Atlanta.
Chattahoochee River National Recreation Area
Hike to the top or take the skyride.
Westside Reservoir Park / Quarry
Opening late summer 2021 – Massive green space and quarry made famous in movies and shows such as The Hunger Games, The Walking Dead, and Stranger Things.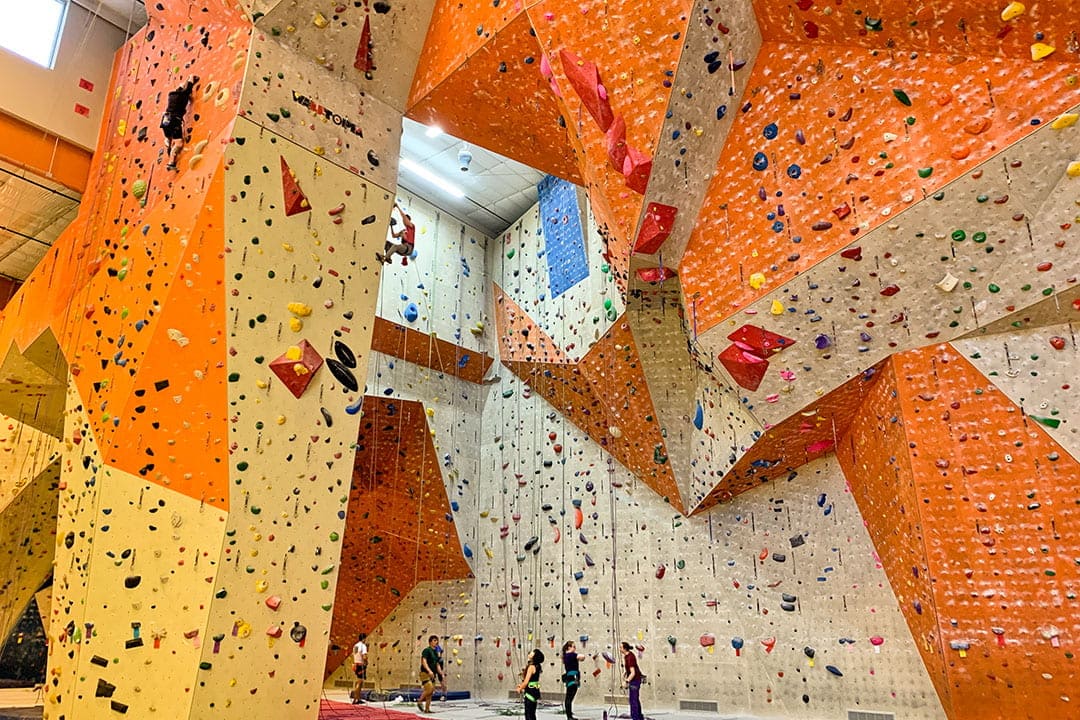 Alliance Theatre or True Colors Theatre
See a show before it goes to Broadway.
Threee venues that feature musical acts, comedy shows, and theatrical performances.
Go see an Atlanta Braves games.
For an Atlanta Falcons Game or Atlanta United Game.
CADENCE BANK AMPHITHEATRE
Atlanta's oldest outdoor music venue.
Catch original plays and improv shows.
Watch a show. We saw wicked here for the first time.
Atlanta Symphony Orchestra
For select performances, student tickets are available for $10, plus a $2 box office fee, by showing your student ID.
Parade, live music, and tour some of the old Victorian homes in the neighborhood.
Starlight Six Drive-in Theater
BYO food and a cool flea market on the weekends.
To see up and coming music talent. We saw Muse here before they got huge.
Watch up-and-coming talent  (John Mayer was discovered here).
Shopping or Food Experiences
Spacious grocery store, cheap, organic produce and specialty foods from around the world.
Free parking at Lake Avenue & Krog Street and on the corner of Irwin Street and Krog Street.
Built in the old Sears, Roebuck & Co. building, which dates back to 1926. You can do a food tour here.
The Shops Buckhead Atlanta
World-renowned luxury brands along with today's contemporary designer labels.
Open air mall with several dining options and seasonal festivals.
The quintessential special occasion dinner spot.
(Decatur Square) Great beer selection and pub food.
Authentic German cuisine prepared in true German tradition and over a dozen draft beers.
Very popular southern BBQ with Asian flare. Standing room only.
Holeman & Finch Public House
The best burgers in Atlanta.
Multiple locations, handmade popsicles. Inman Park walk up window serves doggy ice cream.
Land of a Thousand Hills Coffee
Chic spot serving single-origin coffee drinks, craft beer & wine.
Southern fried enthusiasts in Atlanta voted their fried chicken as the best in the city.
Won the James Beard award for Best Chef SE 2017.
Tours with tasting start at $15 per adult. Make reservations, it gets busy.
Craft beers, pub fare, bocce, shuffleboard, darts, and pool tables.
The Rooftop at Hotel Clermont
Drinks, lawn games, views of the Atlanta skyline.
Super touristy, but the views are nice. You can skip dinner and opt for drinks.
Historic artisinal market circa 1918.
Cider made in-house for an orchard to glass experience.
Not the best fast food but very iconic.
Opened 24/7/365. We recommend All Star Special.
(65 mi / 1 hr 30 min away) Famous for the discovery of gold in 1828.
Amicalola Falls State Park
(71 mi / 1 hr 30 min away) 729-foot waterfall that is the highest in Georgia.
(80 mi / 1 hr 20 min away) Be sure to check out their butterfly garden.
(93 mi / 1 hr 40 min away) Easy hike, magnificent waterfall.
(96 mi away) Pets are not allowed on the gorge floor, sliding rock trail, and Hurricane Falls staircase to the suspension bridge. Leashed pets are welcome on rim trails.
Seasonal or Special Events
Located at Atlantic Station in Midtown.
(late April/ early May) USA Today's top ten film festivals 2020.
(mid April) Fine Artist Market that includes sculpture, paintings, pottery, jewelry, photography in Piedmont Park.
(late April) Live performances, local brews, all in Centennial Olympic Park.
(late April) Arts & crafts, street market, and more.
(late May) Kids activities, artist market, live music.
(late May) Weekend of jazz culture and performances in Piedmont Park.
(mid Fall) Celebrate food & beverage traditions of the South and other regions.
(early June) Artisan craft market, local foods, and more.
(mid June) 200+ beers, live music in Historic 4th Ward Park
(July 4th) The largest 10k in the world.
(late July) Beat the heat with dozens of ice cream vendors and fun activities.
(late Aug – early Sep) Largest multi-genre and pop culture convention in the South.
(mid Sep) Weekend of great music and well known headliners in Piedmont Park.
(early Sep) Southeast's largest 2-day, urban progressive music festival.
(Oct) 3-day food festival with local cuisine and drinks.
101 THINGS TO DO IN ATLANTA CITY MAP
Essential Tips for First Time Visitors to Atlanta
How to Save on Atlanta Attractions – If you're planning on going to a few of Atlanta's popular attractions, don't forget to pick up a CityPASS. We did it before we moved and saved a lot of money.
Best Way to Get Around -Atlanta is a sprawling city, and public transportation is not convenient, so a car is a must. If you're looking for a Rental Car, check here.
Best Places to Stay in Atlanta
Anything else I'm missing? Have you been to Atlanta? How many of these have you been to? What's next on your list?
Did you enjoy this post? Pin it for later
SEE MORE CITY BUCKET LISTS
"Discovery consists not of seeking new lands but in seeing with new eyes" – M. Proust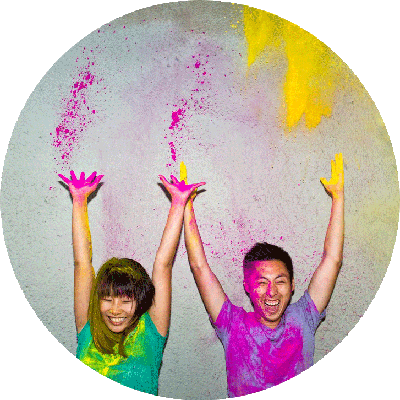 Esther and Jacob are the founders of Local Adventurer, which is one of the top 5 travel blogs in the US. They believe that adventure can be found both near and far and hope to inspire others to explore locally. They explore a new city in depth every year and currently base themselves in Las Vegas.