We love a good road trip. Whenever we have a free time our favorite thing to do is explore a new National Park or new areas in our favorite ones. At first, it used to be all for the sake of the photo, but this indoorsy girl has grown to love certain aspects of the Great Outdoors. Today, we've compiled a list of the most scenic National Parks in America – ones that were beautiful and grand and made us feel like tiny people in big places.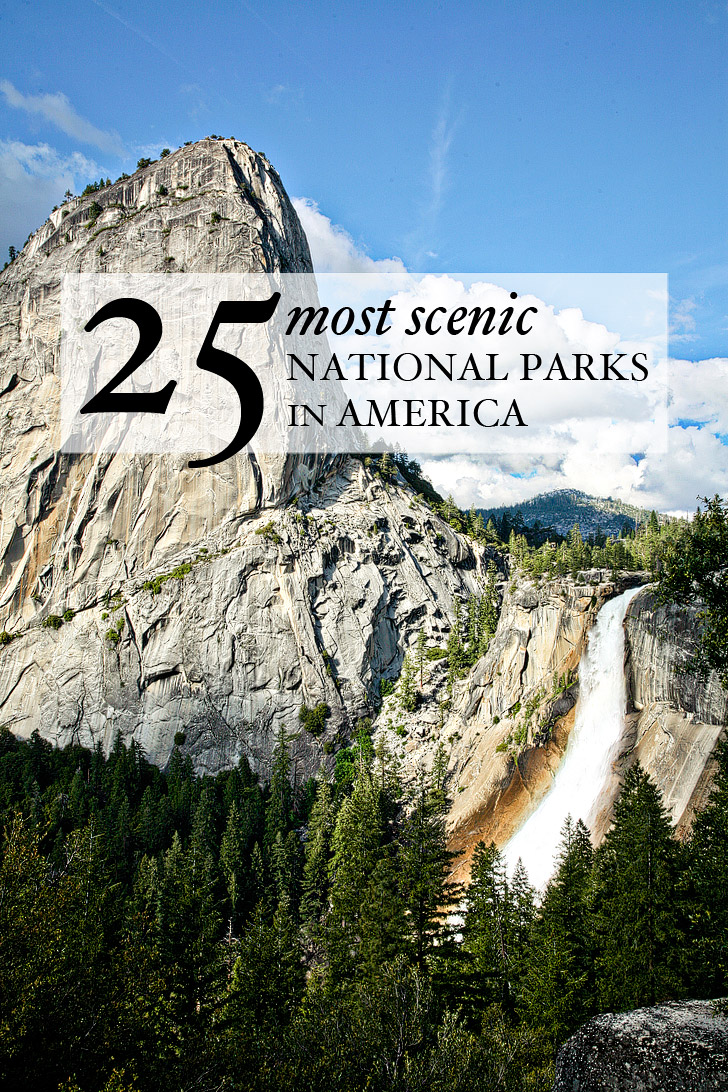 25 MOST SCENIC NATIONAL PARKS IN AMERICA
Last updated: May 28, 2018 Originally Created: Dec 29, 2014
It may not be the most scenic National Park in the country, but it has world class climbing, and the sunsets and stargazing are incredible.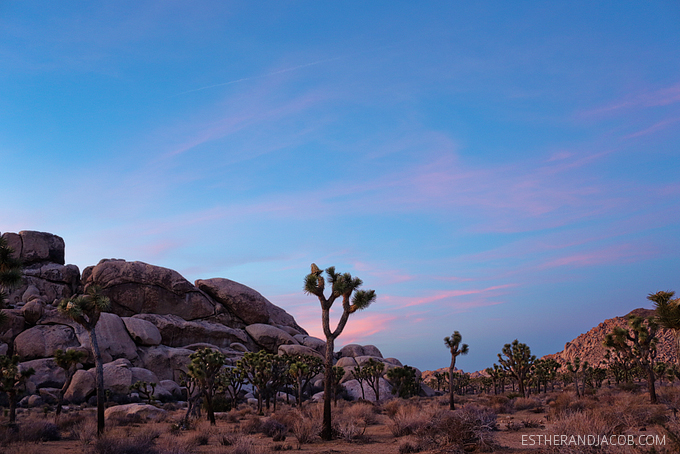 24. Acadia National Park, Maine
23. Everglades National Park, Florida
In one day, we summited the second highest peak in Nevada, saw glaciers (yes glaciers!), explored the famous Lehman Caves, and stood next to the ancient Bristlecone pines.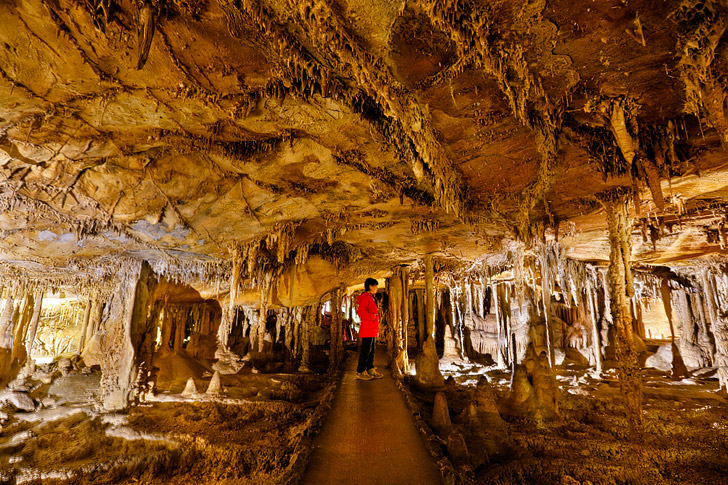 19. Canyonlands National Park, Utah

15. Great Smoky Mountains National Park, TN / NC
Did you know there were rainforests in the continental USA? I sure didn't until we paid a visit to Olympic National Park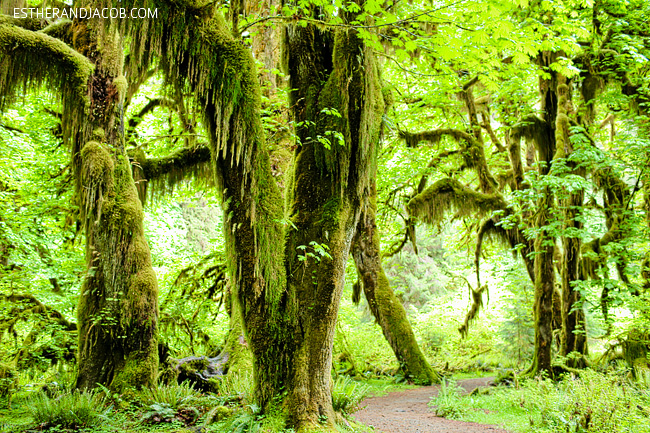 10. Mount Rainier National Park, Washington
9. Rocky Mountain National Park, Colorado
We loved how peaceful Grand Teton was in contrast to Yellowstone. It's one of the best places to spot wildlife and it doesn't hurt having the epic views of the Teton range in the backdrop.
We can't deny that this park has beautiful features, and we realize that this is a favorite park for a lot of people, but the crowds made it difficult for us to enjoy the scenery. Yes, you can go hike in the backcountry to avoid the crowds, but what's unique about Yellowstone are the geysers, hot springs, mudpots, and fumaroles. There are so many other parks with stunning hikes without having to deal with the bear jams.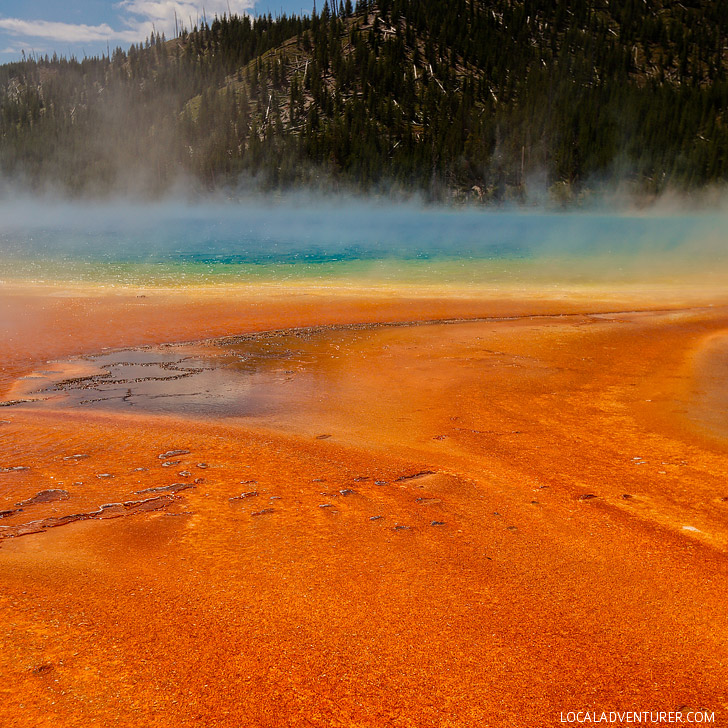 The views are absolutely stunning in Denali National Park. The only catch is that the weather is so fickle that you have to be lucky with weather to see Denali (formerly Mt McKinley).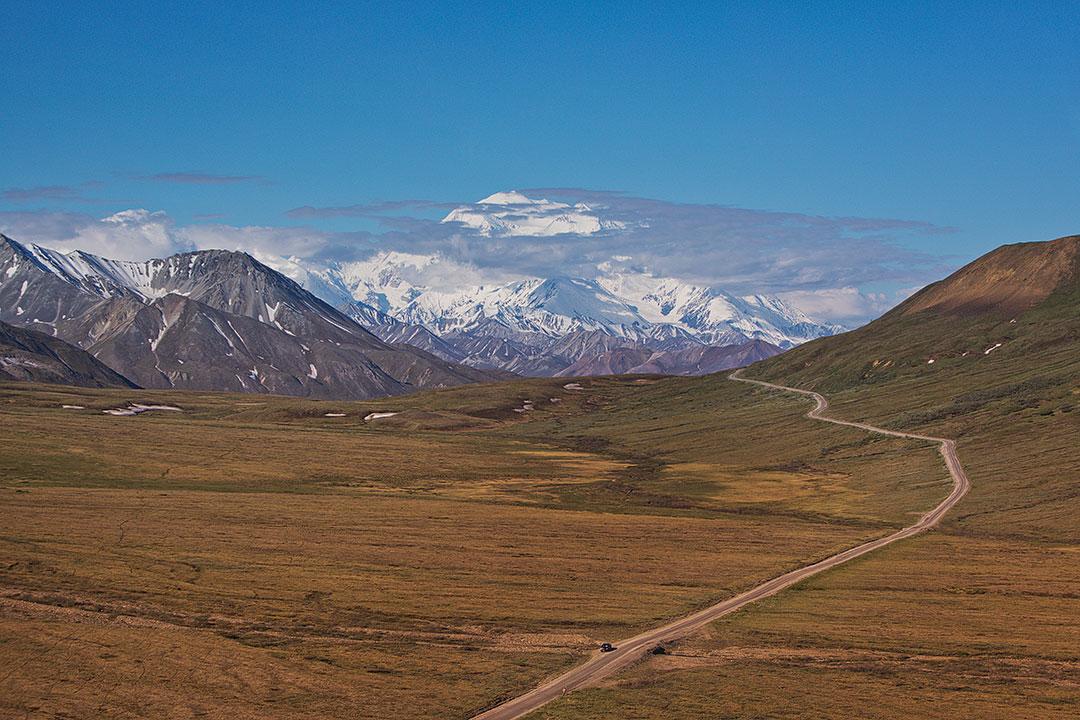 The canyons and mountains don't feel as massive as some of the other parks, but the landscapes in Zion are unique. We often find ourselves comparing other places to Zion.
We love how diverse the landscapes are at Death Valley. The park is huuuuge and visiting each area sometimes makes you feel like you're visiting entirely different parks!
The mountain ranges and the pretty blue glacial lakes reminded us of Switzerland. Did you know that they used to call Glacier National Park the "Switzerland of America"?
Yosemite is still our all-time favorite park. Maybe it's also because it was my first national park I've visited as an adult, but no matter where else we go, nothing has compared to how grand the waterfalls, the deep valleys, and the meadows are here. We finally had the chance to conquer Half Dome last year and can't wait to do the JMT.
Note: The experience is quite different now that tourism has blown up in Yosemite. We were able to enjoy the park at spots like Taft Point with no one else around. Remember going in that you will have to deal with the crowds, and if you want to avoid them, either hit one of the less popular trails or stay away from the Valley. It's a big park and there's plenty of room for everyone, it's just that most people happen to be concentrated in a few spots.
There are a few on here that we haven't been to yet. For example, Denali in Alaska has been on our list forever. We can't speak from experience, but from the photos we've seen, we're sure it makes our top 25. We're still working on going to all the National Parks, Monuments, Historic Sites, etc. I'm sure we all have our favorites and may differ in opinion on which parks are the most scenic. These just happen to be the ones with landscapes that wowed us most.
PRO-TIP: Last year was the year of road trips, and we always keep our annual America the Beautiful pass handy.
Also, if you didn't know already by my bucket list, 101 in 1001, monthly goals, I'm obsessed with making lists.
How many of these National Parks in America have you been to? Which would you like to visit next?
"Discovery consists not of seeking new lands but in seeing with new eyes" – M. Proust
ESTHER + JACOB
Esther and Jacob are the founders of Local Adventurer, which is one of the top 25 travel blogs in the world. They believe that adventure can be found both near and far and hope to inspire others to explore locally. They explore a new city every year and currently base themselves in NYC.