Crake Lake National Park was our first stop on our very first visit to Oregon. It is the only major National Park in the state and is also one of Oregon's 7 Wonders. If you want to see more pretty photos, check out our photo diary. Want all the info? You're in the right place!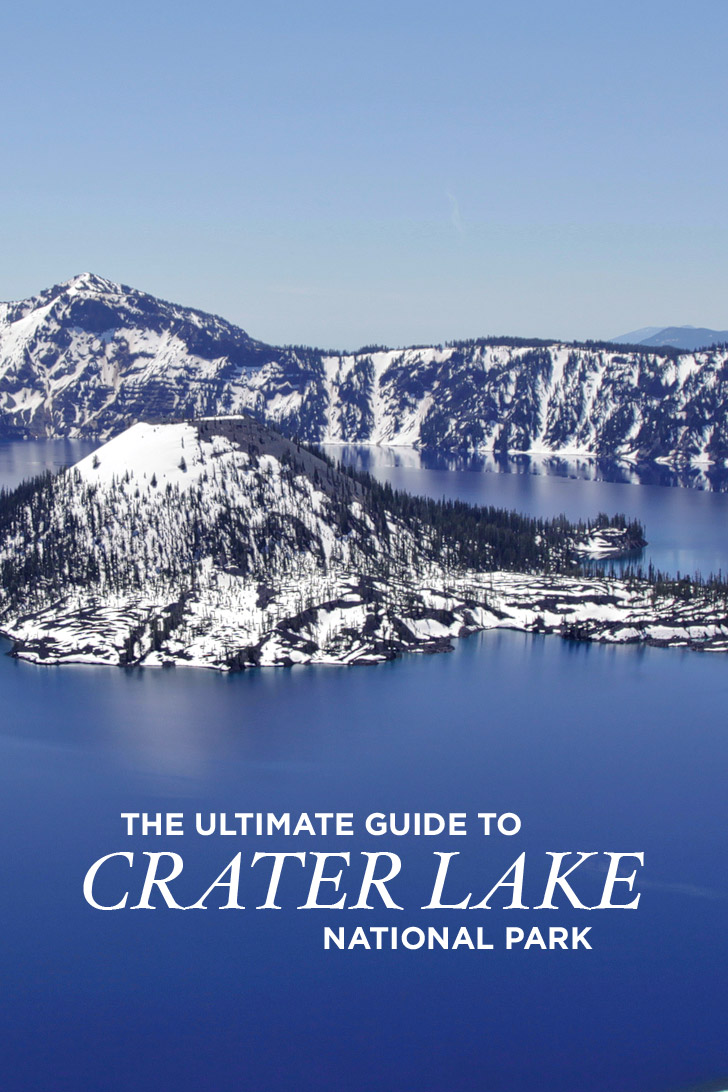 The lake was created by the eruption and collapse of an ancient volcano, Mount Mazama, 7700 years ago. This formed the 6-mile wide caldera where the lake sits in today. Wizard Island, which resembles a sorcerer's hat, rose out of the center of Crater Lake from the eruptions that followed.
Crater Lake is known to be the deepest lake in the U.S. at more than 1900 ft deep and is the seventh deepest in the world. It is fed by rain and snow and has no rivers and streams flowing into it and is considered the cleanest and clearest large body in the world.
What We'll Cover in This Post
BEST THINGS TO DO AT CRATER LAKE NATIONAL PARK
Just as you would expect, activities vary quite a bit between the summer and winter months. Depending on what piques your interest will help you determine when to visit!
1. RIM DRIVE HIGHLIGHTS
One of the easiest ways to experience the park is by driving the 33-mile road that encircles Crater Lake. It's one of America's most scenic byways and is usually open from early July to late October. Without stopping, it takes about an hour to make the drive, but give yourself at least 2-3 hours so you can enjoy all the views. There are 30 scenic pullouts but don't miss these seven

Discovery Point – Near the original place this was discovered by John Hillman
Watchman Overlook – great view of Wizard Island.
Cloudcap Overlook – highest paved road in Oregon
Pumice Castle Overlook – see the orange pumice rock shaped like a medieval castle
Phantom Ship Overlook – an island that looks like a small sailboat
Pinnacles Overlook – a 6-mile detour from Rim Drive, but worth it to see the colorful spires
Vidae Falls – cascading waterfall
There was a lookout every quarter to half a mile, and we stopped at them all! A lot of them had similar views, so if there is a crowd at one, you can move onto the next one.
As you can see, they got 44 ft of snow this past year, and they were still plowing and cleaning up.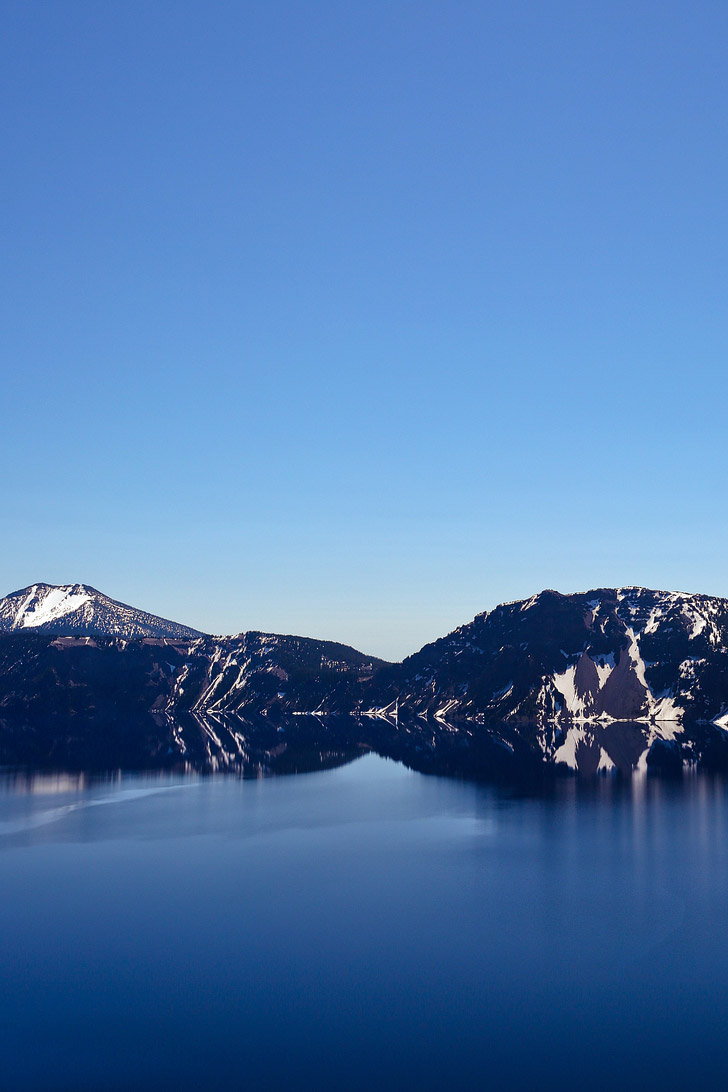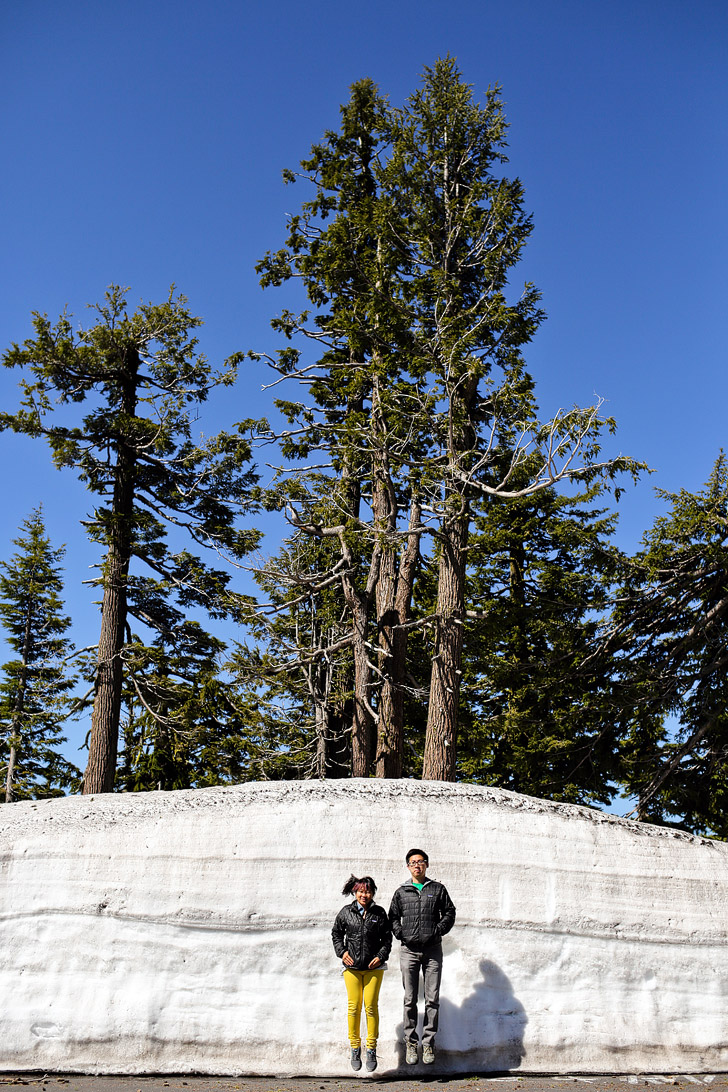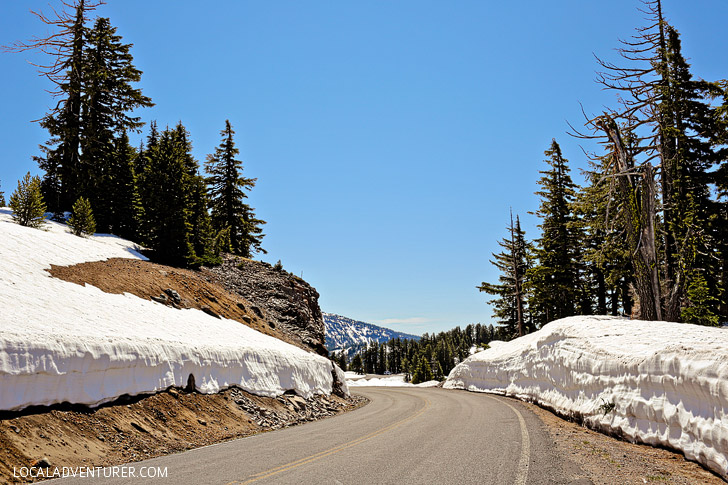 2. Take a Hike – Best Crater Lake Hikes
Castle Crest (0.5 mi loop, △100 ft, easy) – see flowers, meadow, creek
Sun Notch (0.8 mi, △150 ft, easy) – views of Phantom Ship
The Pinnacles (0.8 mi, △10 ft, easy) – volcanic spires
Godfrey Glen (1.1 mi, △50 ft, easy) – peaceful forest
Plaikni Falls (2 mi, △100 ft, easy) – waterfall and flowers
Discovery Point (2 mi, △100 ft, moderate) – lake views
Fumarole Bay (1.7 mi, △150 ft, moderate) – swimming and fishing
Watchman Peak (1.6 mi, △420 ft, moderate) – panoramic views
Annie Creek (1.7 mi loop, △200 ft, moderate) – creek, canyon, and flowers
Wizard Summit (2.2 mi, △760 ft, difficult) – views and summit crater
Cleetwood Cove (2.2 mi, △700 ft, difficult) – swim, fish, and boat tours
Garfield Peak (3.6 mi, △1,010 ft, difficult) – panoramic views, forest, solitude
Union Peak (9.8 mi, △1600 ft, difficult) – panoramic views
3. Go Skiing – Best Ski Trails in Crater Lake National Park
Mazama Loop (1.7 mi loop, easy)
Discovery Point | West Rim Drive (1.2 mi, easy)
Wizard Island Overlook | West Rim Drive (3.1 mi, easy)
Watchman Overlook | West Rim Drive (3.9 mi, easy)
Hemlock Loop (1.3 mi, intermediate)
Summit of First Climb, East Rim Drive (1.8 mi, intermediate)
Vidae Falls, East Rim Drive (3.1 mi, intermediate)
Sun Notch, East Rim Drive (4.5 mi, intermediate)
Garfield-Applegate Ridge, East Rim Drive (3.2 mi, intermediate)
Raven Trail (1 mi, advanced)
Dutton Creek Trail (4.6 mi, advanced)
Winter Activities
Backcountry Camping
Cross-Country Skiing
Lake Viewing (when skies are clear)
Sledding
Snowboarding (advanced)
Snowmobiling
Snowshoeing – If you go to the Visitor Center Jan – April there are free snowshoe guided hikes. Bring all your own gear!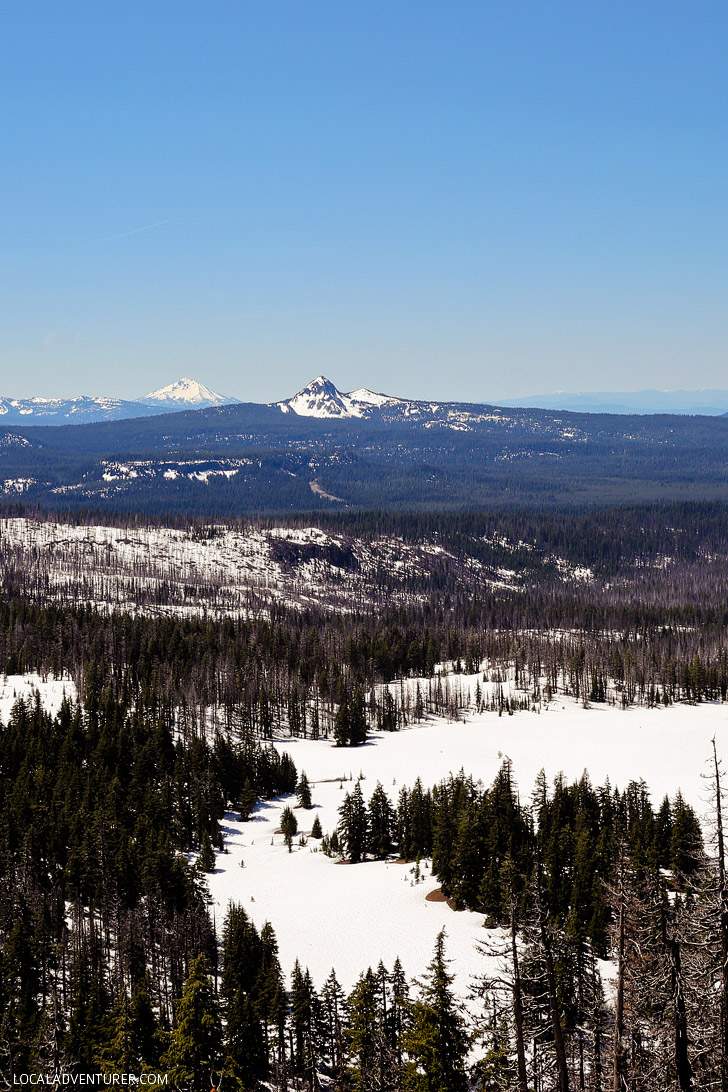 Summer Activities
Backcountry Camping
Bicycling
Boat Tours
Camping
Fishing
Hiking
Ranger Led Programs
Rim Drive
Sky Gazing
Swimming
Trolley Tours
Wildlife Viewing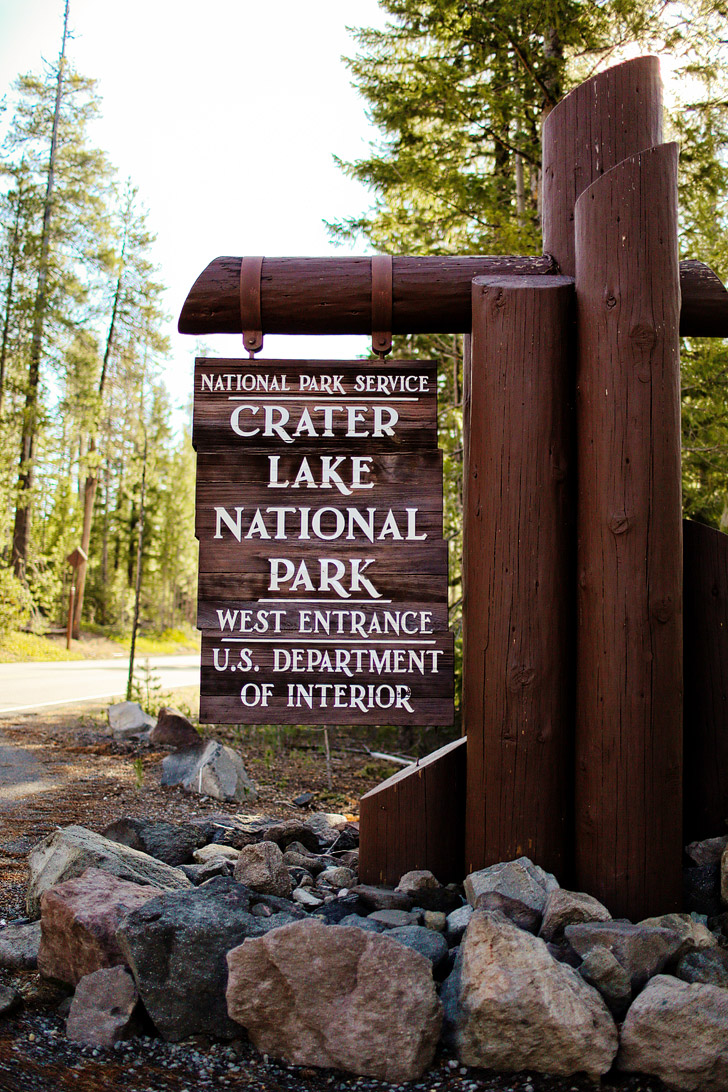 SEASONS & WEATHER
The park is open year-round, 24 hours a day. But depending on the season, a lot of the park's roads, trails, and facilities are closed. It's best to check the current conditions before heading to the park. Check webcams for weather to see if the lake is even visible before your visit.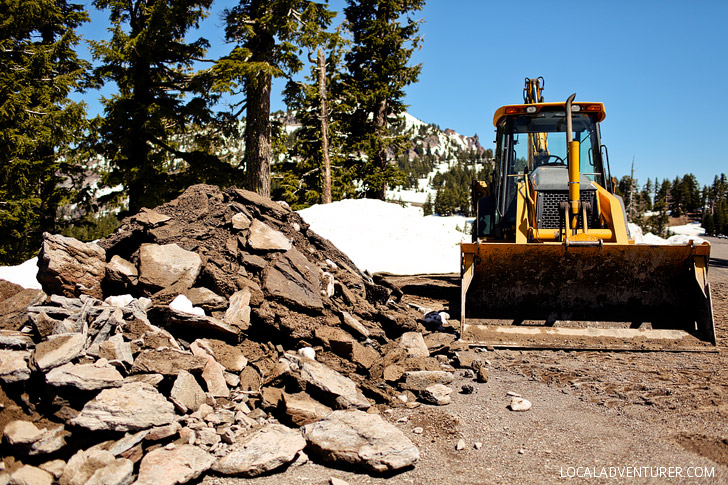 Roads
Road Closures differ year to year based on the weather. The road from Mazama Village to Park Headquarters is open year round, but the remaining roads are weather dependent. Typically the North Entrance and West Rim Drive can open as early a mid-May or as late as the end of June. The East Rim Drive usually opens between mid-June to late July. To find the current road conditions and to see the history of when roads have opened, visit the NPS page.
Weather
Winters are long and very snowy at Crater Lake. On average they get 43 feet of snow each year at the park headquarters. From December to March, the highs are typically mid-30s with a low in the high teens.
During the shoulder seasons, you'll start to see weather warm up a bit and get a bit drier. Although it will still rain and snow. April and November will start creeping into the low 40s and low 20s. May, June, and October will average a high in the 50s and low in the low 30s.
On the flip side, summers are short but usually sunny! July, August, and September will typically yield highs in the 60s and low in the 40s.
When we arrived at Crater Lake around 9 am, the lake was completely still and you could see perfect reflections. As the day progressed, it became windier and made me wish I took every opportunity to photograph the lake earlier. I'm new to photographing nature, so it's probably a rookie move. Lesson learned: when the conditions are perfect, stay put!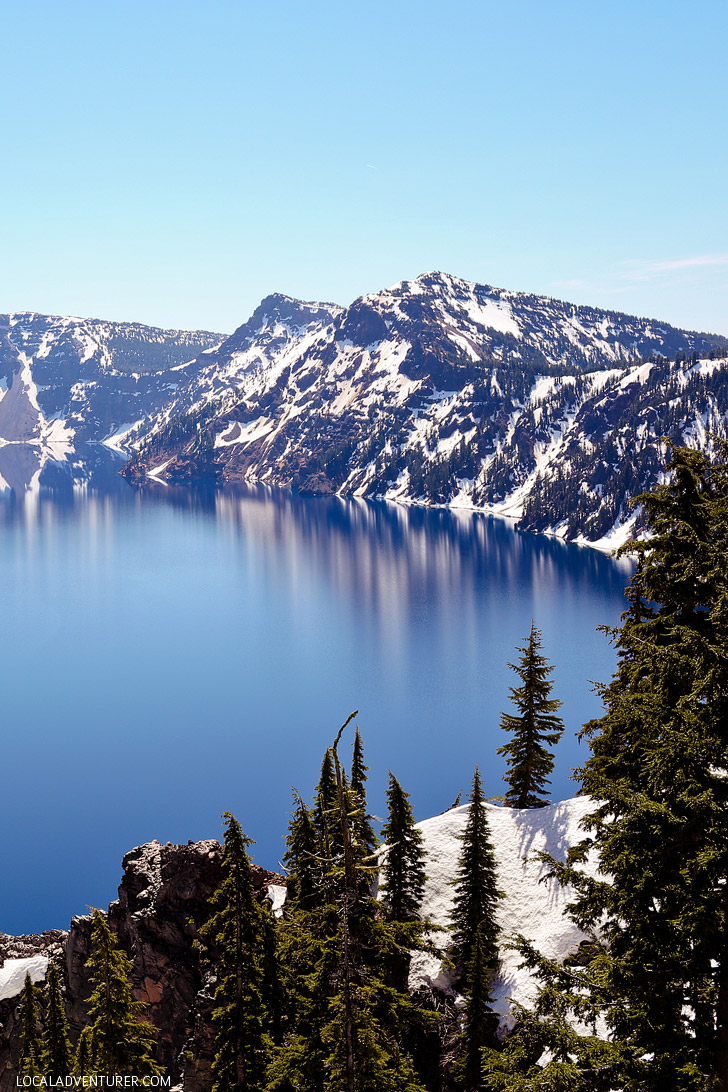 We happened to get really lucky with the weather this time around. One of the park rangers told us that it's unprecedented to have this nice of weather with clear skies and no wind when we visited. Most of the winter and early spring, the lake is not even visible through the clouds. It took us 3.5 hours going up and around the west side of the lake.
Best Time to Visit
For the best chance to get warm and sunny weather, visit in July, August, and September. May, June, and October will also have sunny days with periods of snow and rain.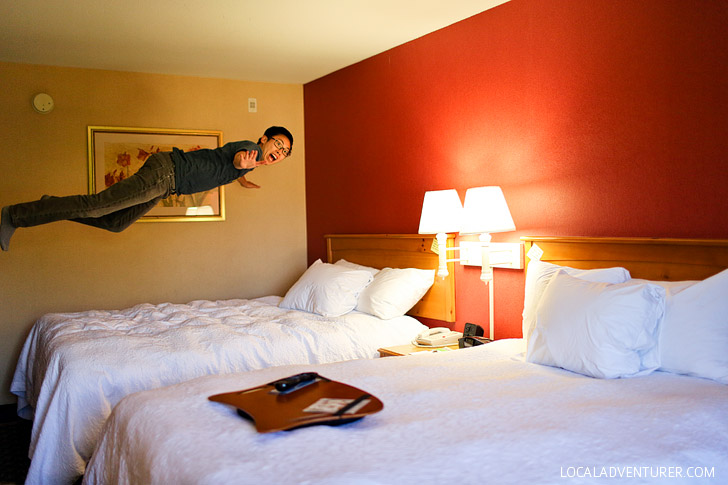 CAMPING / ACCOMMODATIONS
Winter
Between mid-October to late May, there are no lodges or campgrounds in the park. You can find places to stay in:
the Fort Klamath area (20 miles south of Park HQ)
the Union Creek area (21 miles west of Park HQ)
the Prospect area (32 miles west of Park HQ)
the Chiloquin area (33 miles south of Park HQ)
the Diamond Lake (47 miles north of Park HQ)
You can stay overnight in the park but it requires a backcountry permit. Permits are available free of charge at Park Headquarters during business hours and you have to travel at least 1 mile from your vehicle (sleeping in your vehicle is not allowed).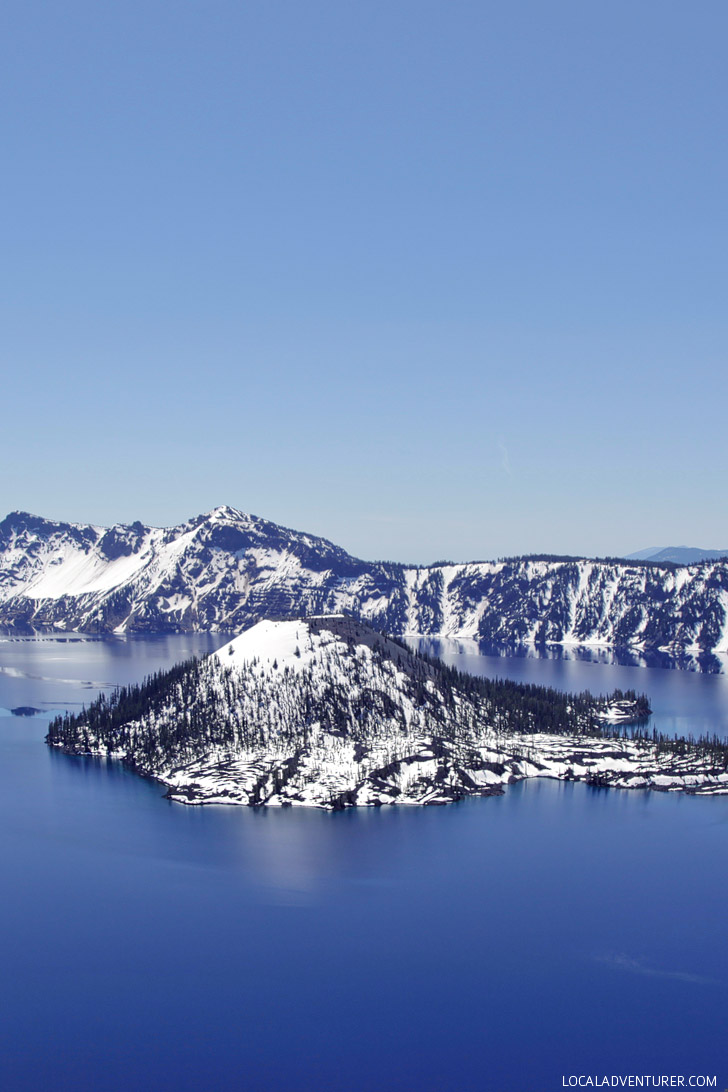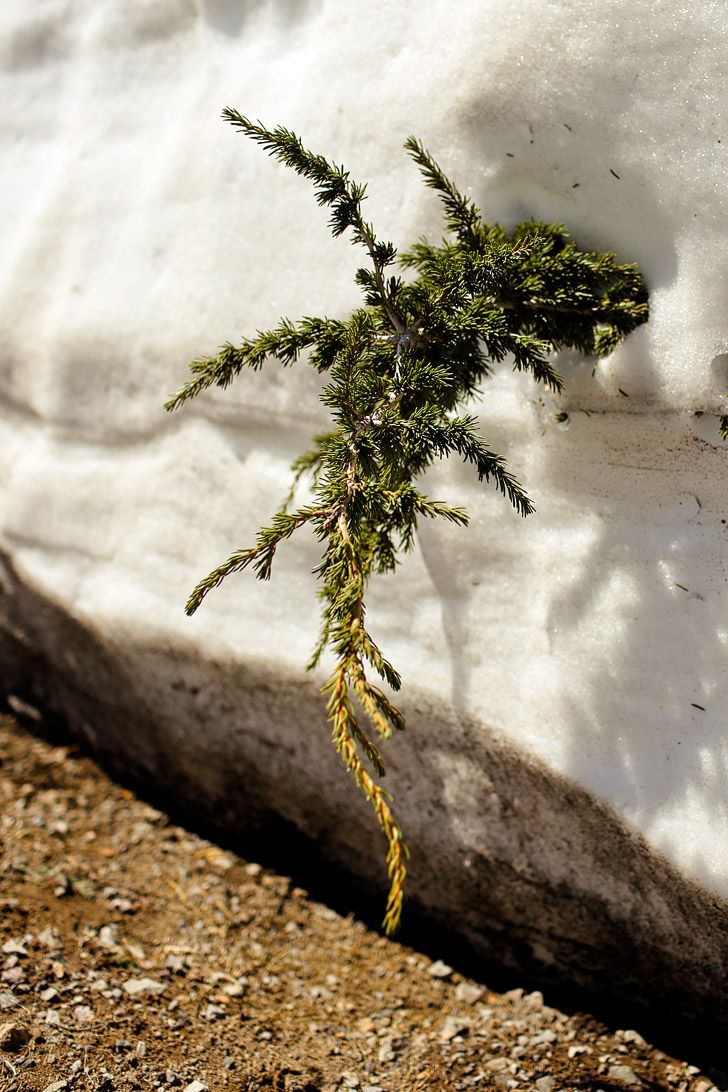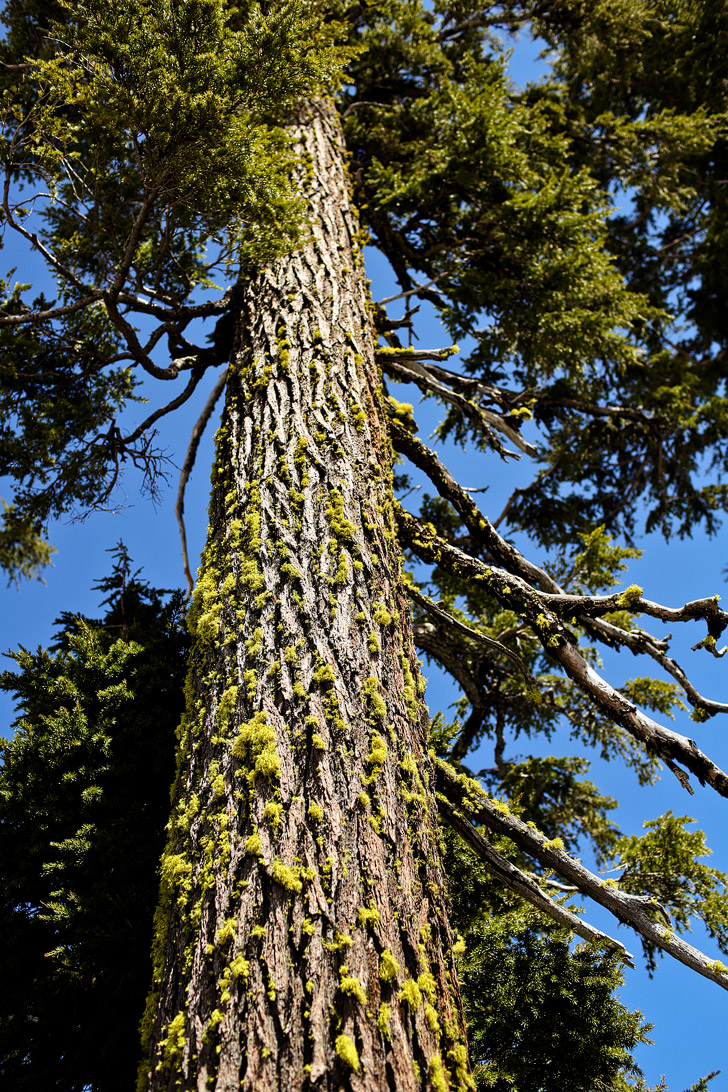 Summer
During the summer, there are a few options within the park. Most places open mid to late May and stay open until early October. For more details, visit this site.
Crater Lake Lodge (overlooks Crater Lake)
71 Rooms | mid-May to late October
The Cabins at Mazama Village
40 Cabins | late May to early October
Mazama Campground
214 sites for tents and RVs | early June to early October
50′ max for RVs with some electric hookups
Reservations accepted for 75% of sites (July-Sept)
Lost Creek Campground
16 sites for tents only | early July to early October
Self-registration, no reservations
Other than those four options in the park, you can also stay outside of the park at:
the Fort Klamath area (20 miles south of Park HQ)
the Union Creek area (21 miles west of Park HQ)
the Diamond Lake area (25 miles north of Park HQ when North Entrance is open)
the Prospect area (32 miles west of Park HQ)
the Chiloquin area (33 miles south of Park HQ)
M is for Mountain. The next photo is of Union Peak with Mount McLoughlin in the background.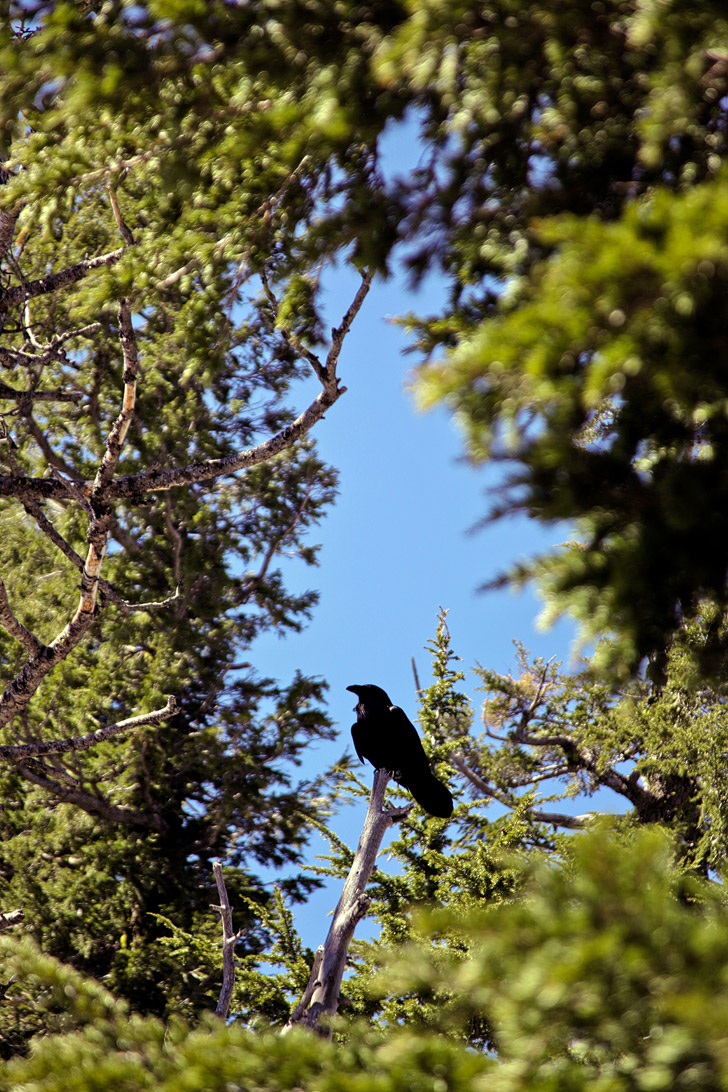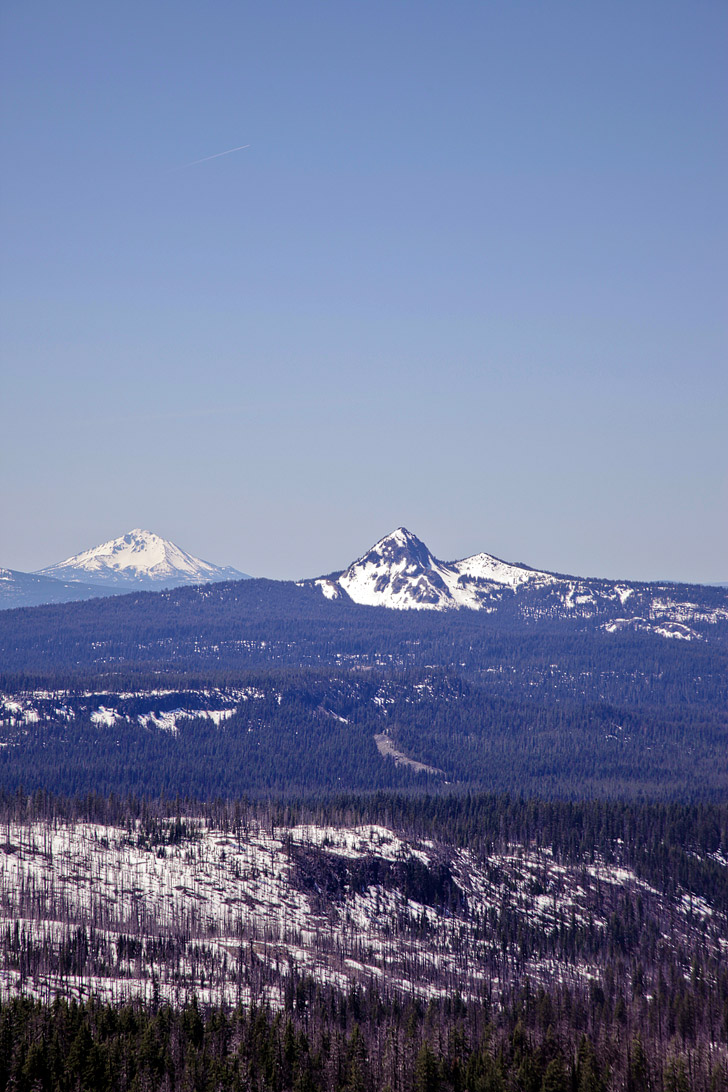 PRO TIPS FOR YOUR VISIT TO CRATER LAKE National Park
Permits and Passes: Save time at the gate by picking up an America the Beautiful National Parks Pass before heading to the park. If you need to obtain a backcountry permit, see camping + accommodations.
What to Pack: Always be sure to have plenty of water (our fave water bottles for travel), sunblock, and layers to stay warm/cool. A rain jacket (Hers + His) always helps too since you never know what will happen.
The gas station in the park doesn't open until May/June (May 26 for 2017). The closest gas stations outside the park are in Prospect (29 miles west of the fee booth) and Chiloquin (30 miles south of the fee booth).
Boat Tours are a great way to see the lake and run from July 1 to August 14. 18 of the 37 tickets on each boat can be purchased in advance. The rest are available from automated kiosks inside the Crater Lake Lodge.
Fishing: If you take the boat tour to Wizard Island, they have smaller emerald pools for fishing rainbow trout, and there is no limit on how much you can fish. Bring your own ice pack.
Photography: Take a wide angle lens, maybe even a fish-eye, unless you want to stitch your photos together. My 35 mm at full frame could capture just over half the lake. I did take some panoramas with my iPhone though.
GPS: Google Maps doesn't have an issue mapping there, sometimes if your GPS has issues locating parks without an actual address (like ours), you can map to the intersection of Crater Lake Hwy and W Diamond Lake Hwy. From that point, there will be signs leading you into the park.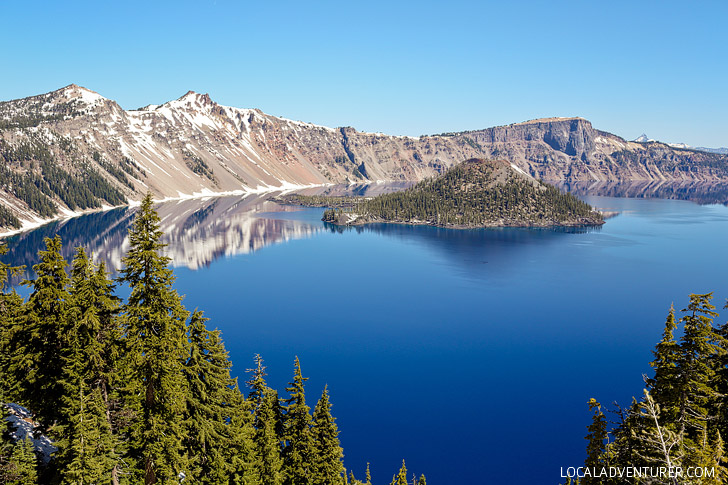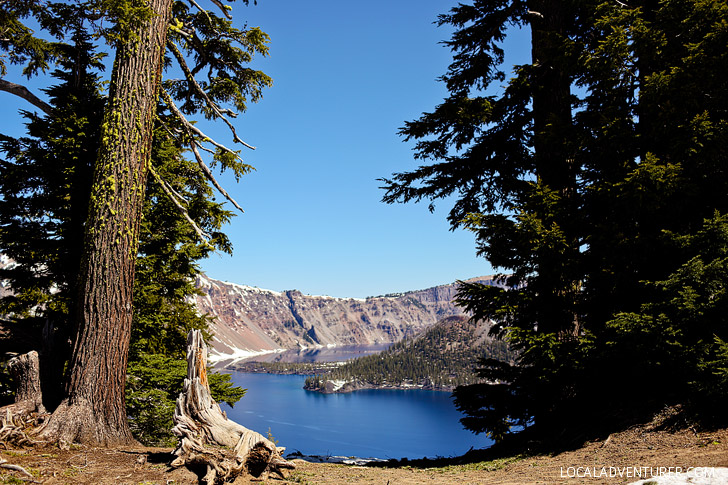 I came prepared in flip flops, of course. Also, not my best move.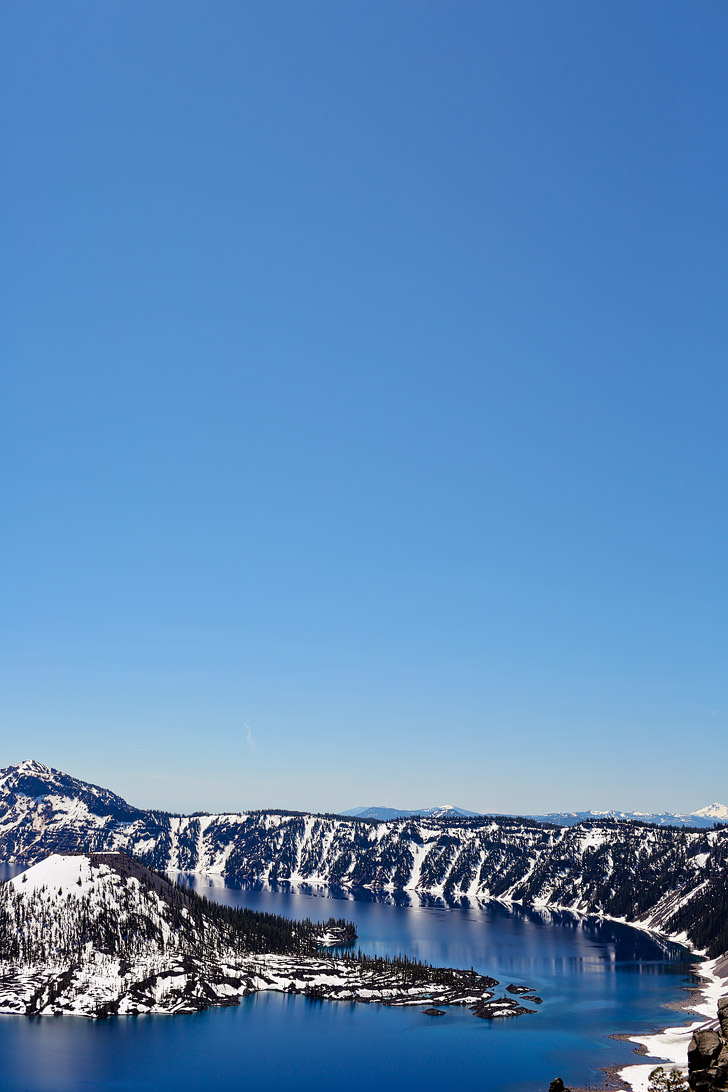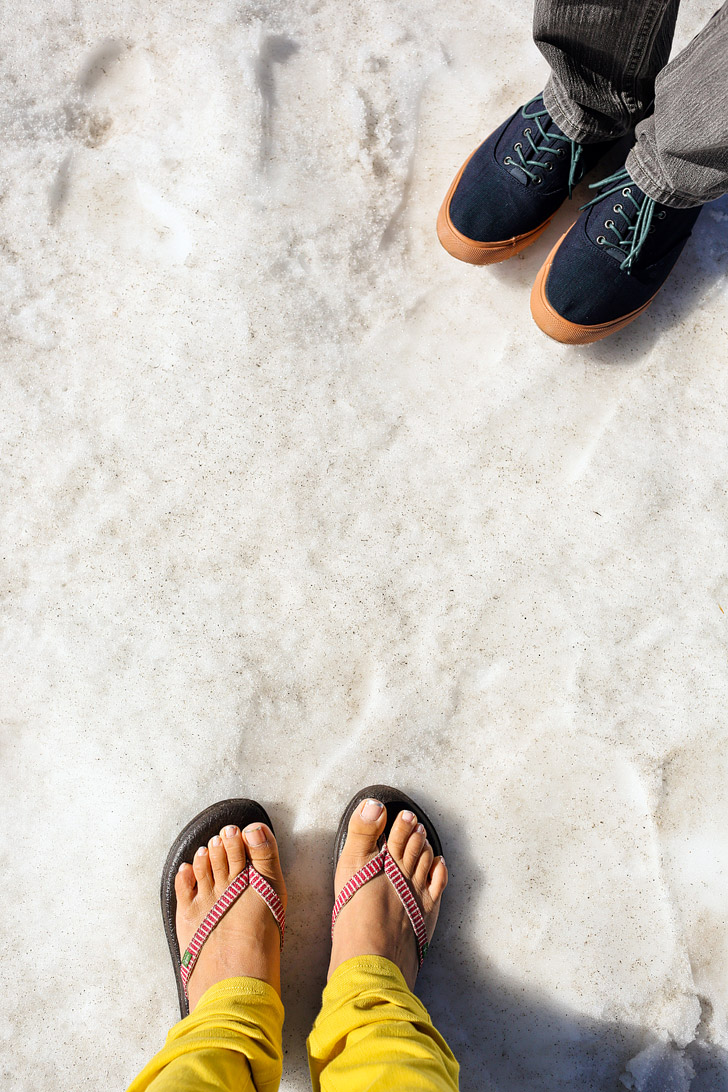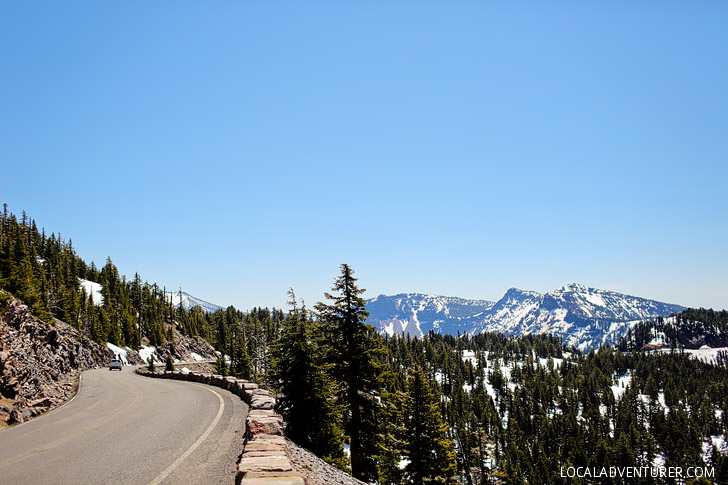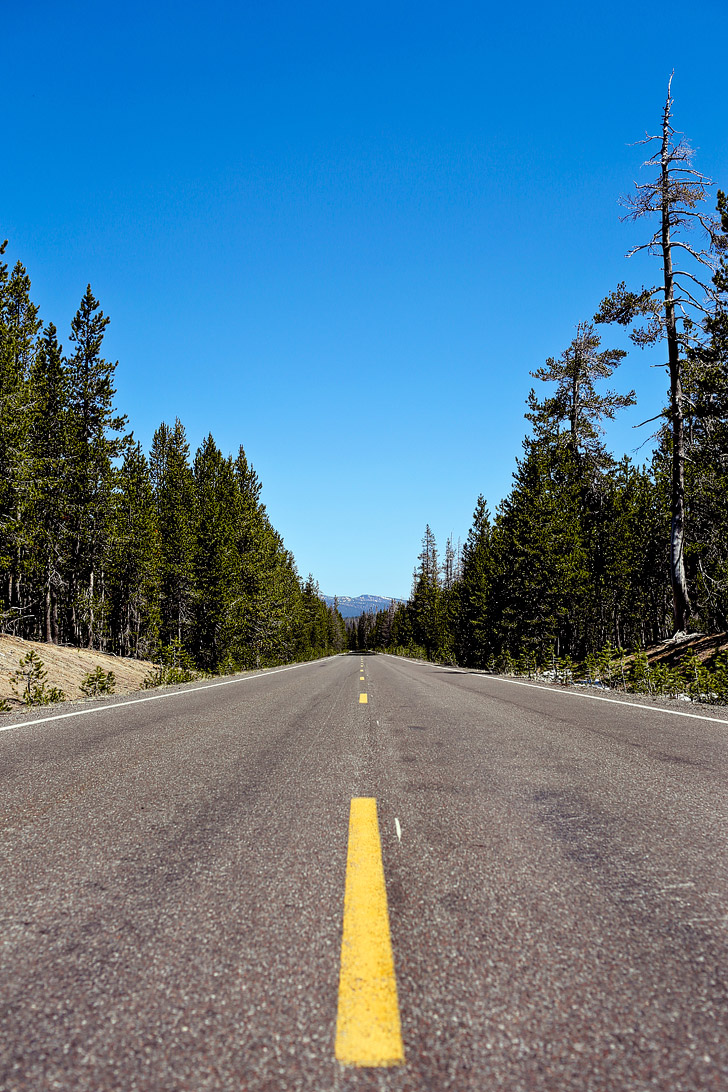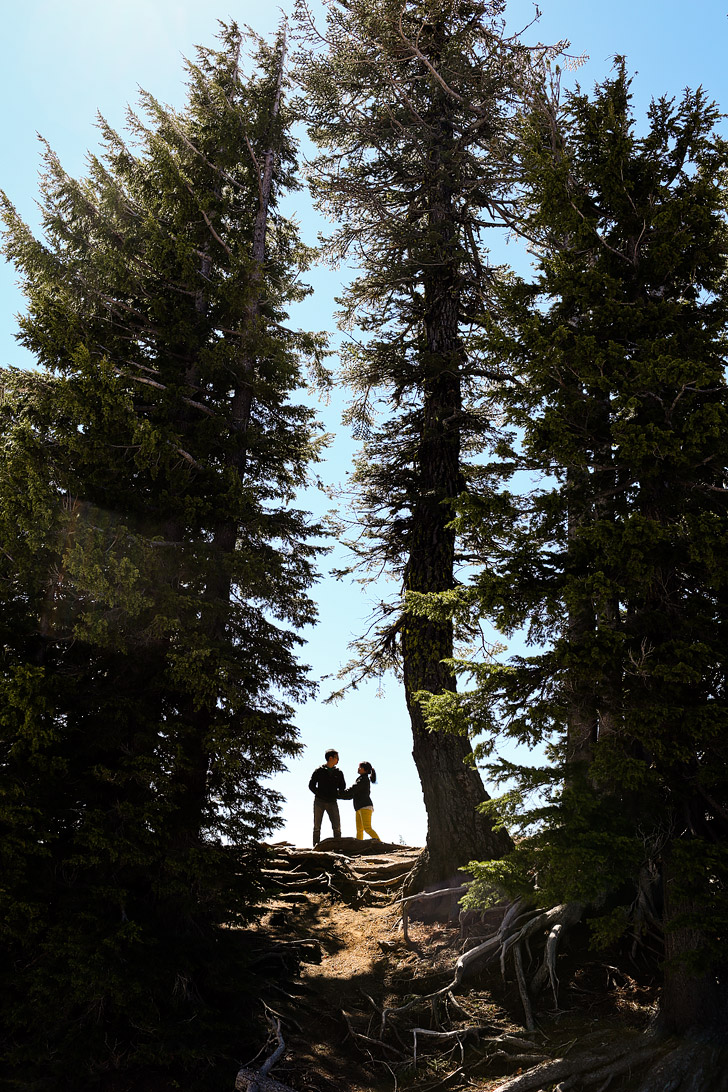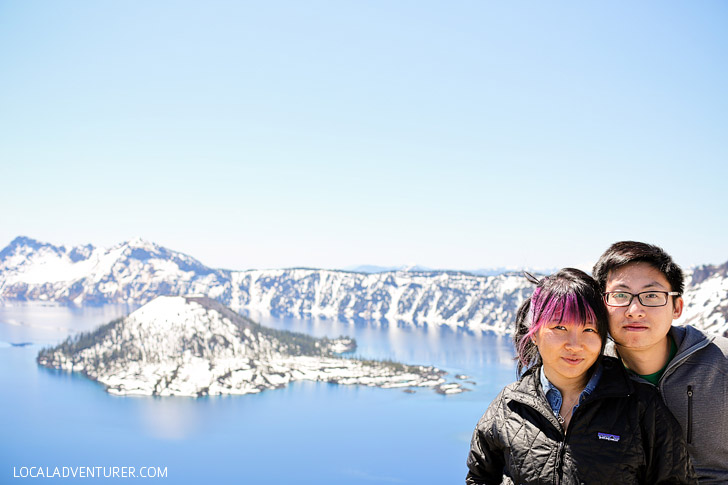 We went around 1/3 of the lake since the east side was closed off still and then headed towards our next destination.
We heard that there were pikas here, which happen to look nothing like Pikachu. Shoulda known! We were bummed that we didn't get to see any, so let us know if you find one!
See more from our epic road trip from Los Angeles to Seattle.
MORE RESOURCES & LINKS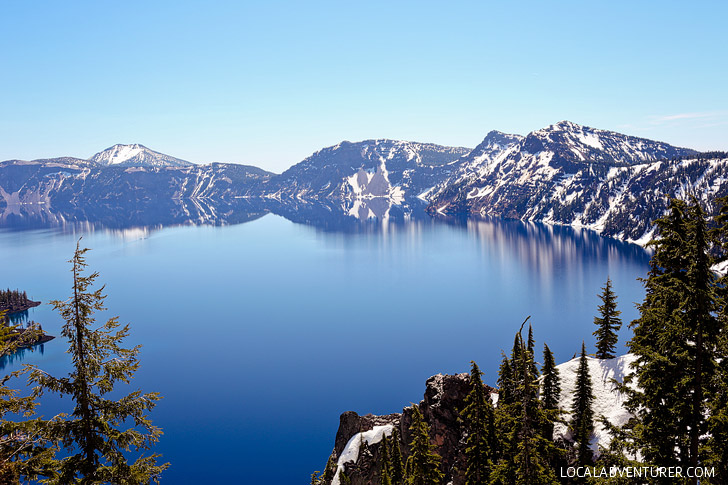 WHAT'S NEARBY
Umpqua National Forest (67 mi away)
Klamath Basin National Wildlife Refuges (72 mi)
Rogue River – Siskiyou National Forest (87 mi)
Deschutes and Ochoco National Forest (95 mi)
Fremont – Winema National Forest (115 mi)
Did you enjoy this post? We'd love for you to pin it for later!
Have you visited Crater Lake? What's your all time fave National Park?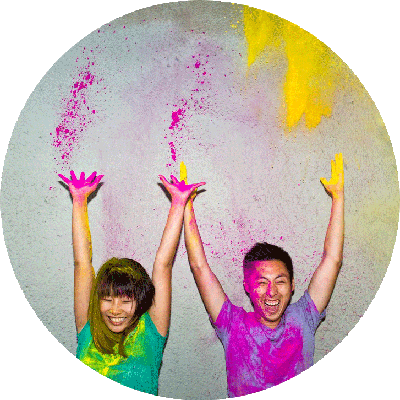 ESTHER + JACOB
Esther and Jacob are the founders of Local Adventurer, which is one of the top 50 travel blogs in the world. They believe that adventure can be found both near and far and hope to inspire others to explore locally. They move to a new city every year and currently live in Portland, Oregon.