When we usually road trip to Napa, we make a stop in both LA and SF, but this time on our way back, we decided to go the long, scenic route and stop at the Mono Lake South Tufa area.
Your Guide to the Mono Lake South Tufa Area
Mono Lake is a saline soda lake that is almost 3 million years in the making and is twice as salty as the sea. It lies at the western edge of the Great Basin and has an otherworldly feel, especially with its cream-colored tufa towers. These tufa towers were formed when calcium-rich spring water bubbled up from the bottom of the lake. They were all once underwater but are now revealed as the water level has declined. Back in the day, Los Angeles redirected a lot of the water to support its growing city and almost caused an ecological collapse. Now they are working on conserving Mono Lake.
Pin

Pin

Pin

Pin

Pin
Pin

Pin

Pin

Pin

Pin

Pin

Pin

Pin

Pin

Pin

Pin

Pin

Pin

Pin

Pin

Pin

Pin

Pin
All photos were taken with a 5D Mark III and 35/1.4L.
USEFUL Tips for your visit to Mono Lake CAlifornia
We made three stops, but if you only have time to stop in one spot, go to South Tufa.
Bring water and maybe a sunhat, as there is no shade on the trail.
Be sure to check the webcam to see the weather beforehand.
You'll find a large parking lot available and a short and easy hike to the lakeshore.
When visiting Mono Lake, the best time is sunrise or sunset.
Our annual National Parks passes work here, but Yosemite passes do not.
It's right next to Yosemite National Park, so it's easy to see both on the same trip.
Have you visited the Mono Lake South Tufa area? When was the last time you took a road trip? What was your favorite destination?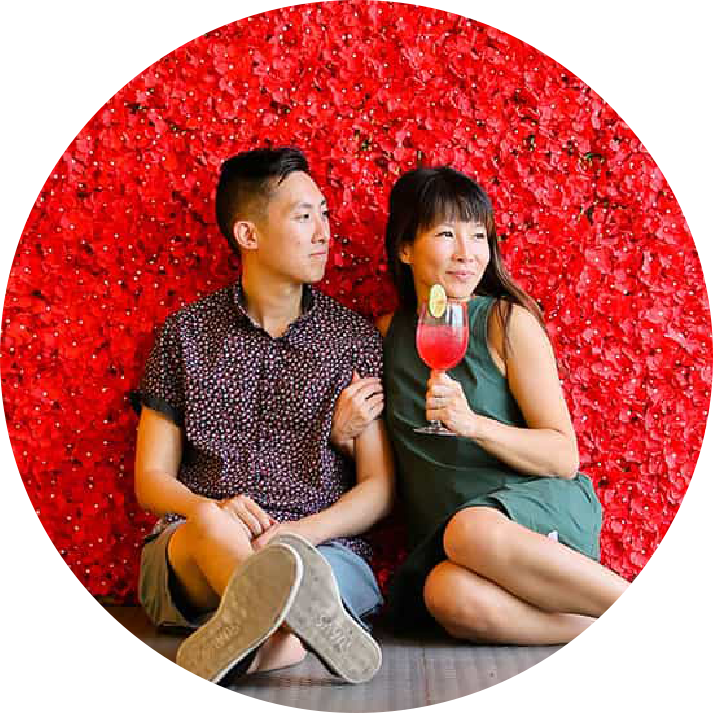 Esther + Jacob
Esther and Jacob are the founders of Local Adventurer, one of the top 5 travel blogs in the US. They believe that adventure can be found near and far and hope to inspire others to explore locally. They explore a new city in depth every year and currently base themselves in Las Vegas.
Follow on Instagram (E + J), YouTube, TikTok, and Pinterest.