In Death Valley Zabriskie Point was our last stop before heading back to LA. We originally wanted to take sunset photos there but didn't make it in time. Everything is so stinkin' far in the park!  Didn't realize how big Death Valley actually was until we started driving around.
The next day, after almost dying at the Mesquite Flats Sand Dunes, we finally made it to Zabriskie Point. It was around noon with the sun shining straight down over us. Even though it wasn't the most ideal time of day, the landscape was still beautiful.
Photos of Death Valley Zabriskie Point:
This is Manly Beacon, named after William L Manly, who helped guide the 49ers out of death valley during the gold rush: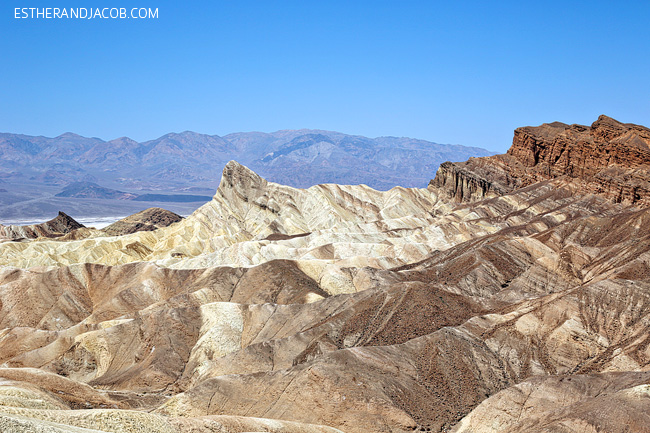 Pin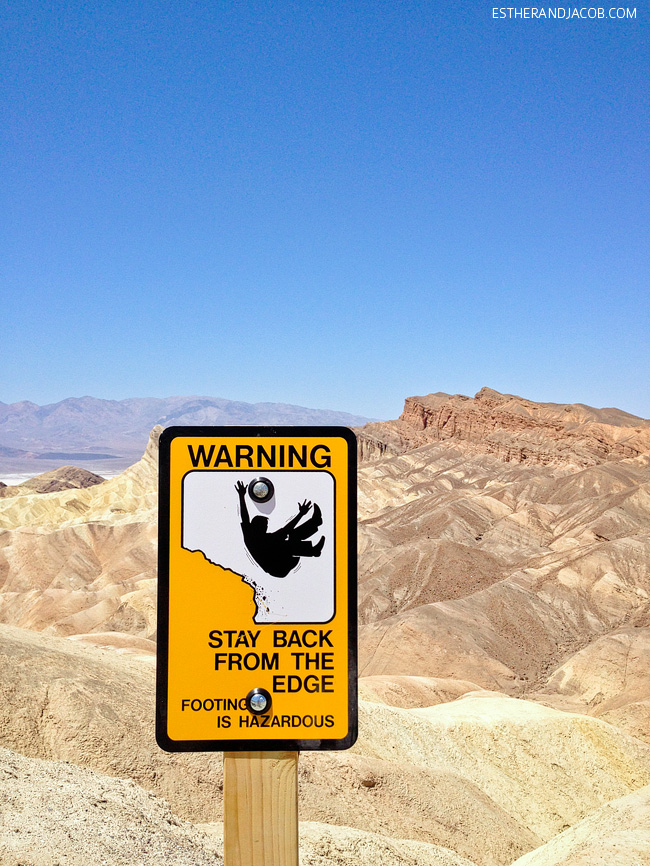 Pin

Pin
Pin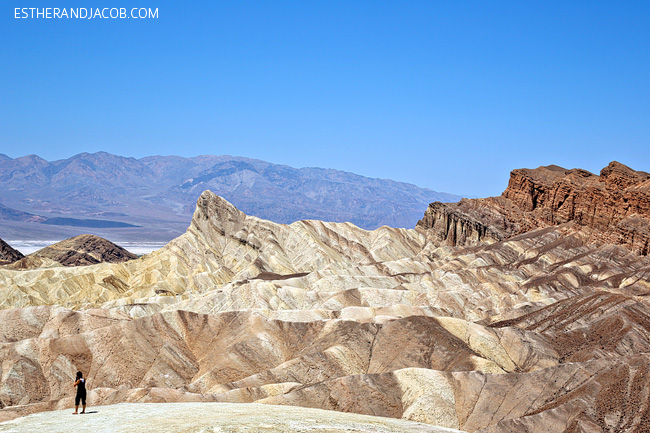 Pin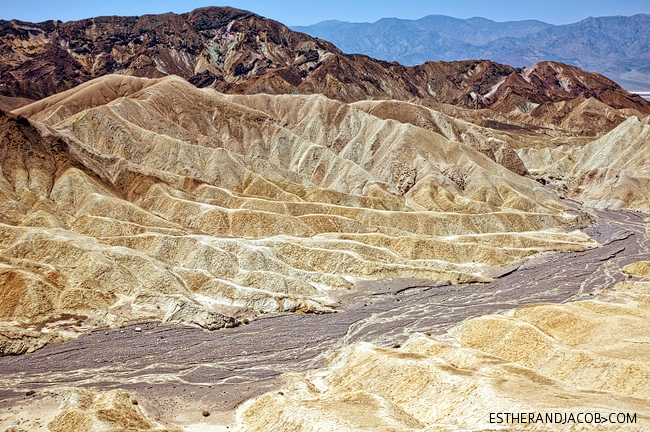 Pin

Pin
We saw people hiking on the trail into the badlands from this point. We hope to hike this one day… when the weather is much cooler. It's only a 5.5 mile loop, and you can even the shorter 2.5 mile loop.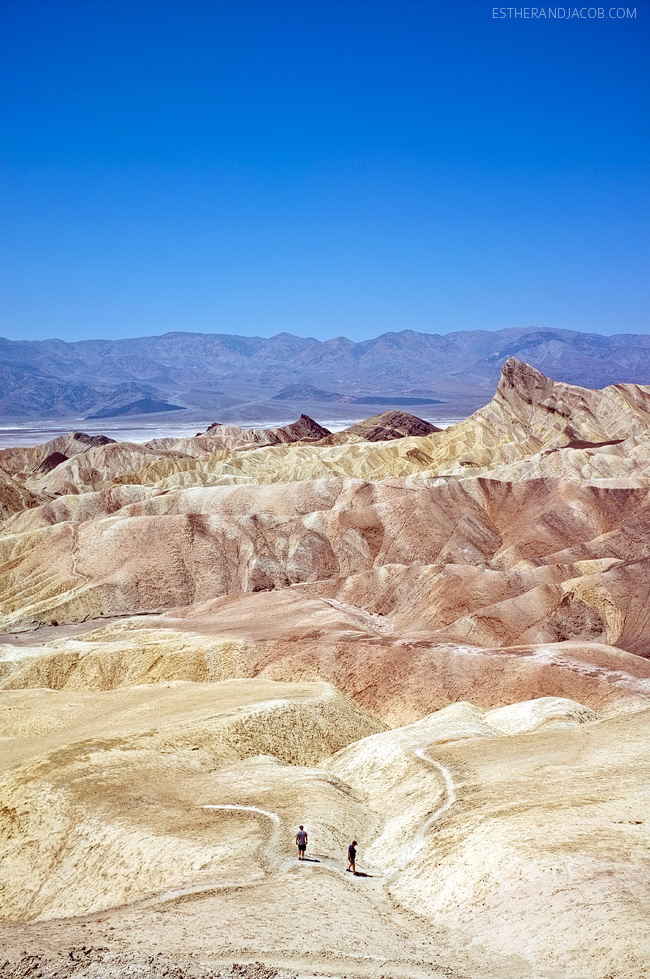 Pin
Here's a trail map starting from Zabriskie Point into the maze of badland canyons.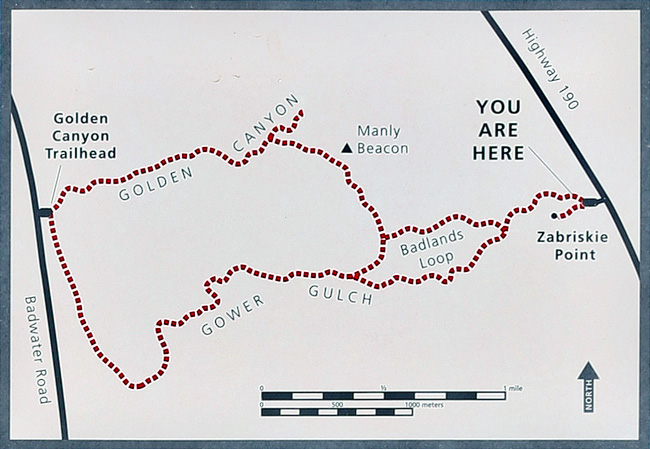 Pin
I took some photos through instagram, and you can follow our adventures in real time there. This wraps up all the stops that we made in Death Valley. Where is the next place you want to visit? Ours is Joshua Tree National Park!