If you even remotely enjoy hiking, I'm sure Half Dome is already on your bucket list. It seems to be on everyone's bucket list, and as the hike continues to increase in popularity, it also makes it harder to get this Yosemite permits. It's one of the longest day hikes we've done coming in at 16.1 miles from Curry Village.
While most people average 10-12 hours on the hike, it took us a solid 14.5 hours with all our stops for photos (and a half hour or so of me panicking after first seeing the half dome hike cables)!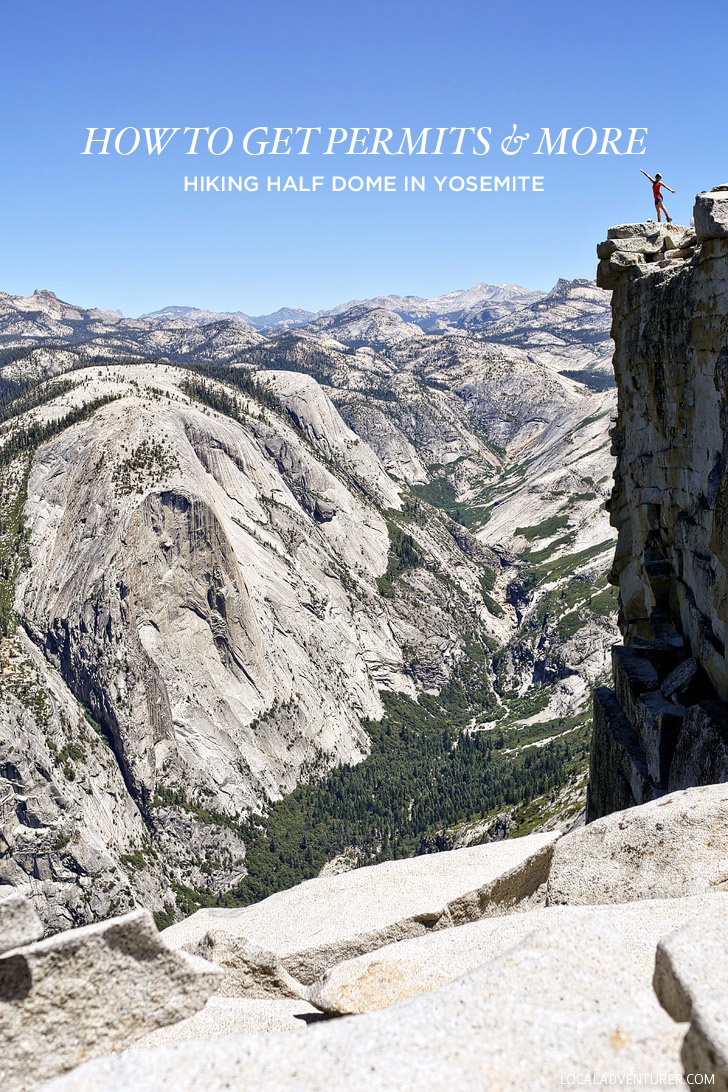 This post may contain affiliate links, where we receive a small commission on sales of the products that are linked at no additional cost to you. All opinions are always our own. Read our full disclosure for more info. Thank you for supporting the brands that make Local Adventurer possible.
Last Updated: August 19, 2020
How to Get Half Dome Permits + Tips for Your Hike
Total Distance: 15.35 miles (24.7 km) up Mist Trail, down John Muir Trail
Elevation Change: 4,800 ft (1463 m)
Difficulty: Strenuous
If you want to see our experience and photo diary, you can check it out here.
How to Get Half Dome Permits
Because of its popularity and the potential danger of the hike, permits for half dome are now required for the hike. A maximum of 300 hikers are allowed beyond the base of Sub Dome each day and that's typically broken down into 225 day hikers and 75 backpackers. There are three different ways to get half dome hiking permits:
Preseason Half Dome Lottery – The application period for the preseason lottery runs from March 1-31. Each application allows for up to seven date choices and the applicants will receive an email with results in mid-April. This is the best choice if you need to plan far ahead for your trip.
Daily Lottery – This lottery runs daily through the hiking season. There are approximately 50 permits available each day but it changes based on cancellations. The application time is between midnight and 1:00 PM two days prior to your hiking date, and the winners are notified by email or text that evening. If you can't get permits but still plan on being in Yosemite, you can apply each day but have a backup plan in case you don't get chosen since the success rate still isn't that high.
Backpacking Half Dome Permits – While most people do Half Dome as a day hike, you can also apply for Half Dome permits while you are making a Yosemite wilderness permit reservation. If the permits are available and it fits reasonably within your itinerary, you will receive a reservation that includes the permits and it will be valid for all dates your wilderness permit is valid. We hear Little Yosemite Valley is absolutely stunning. To find out more about wilderness permits with Half Dome go here.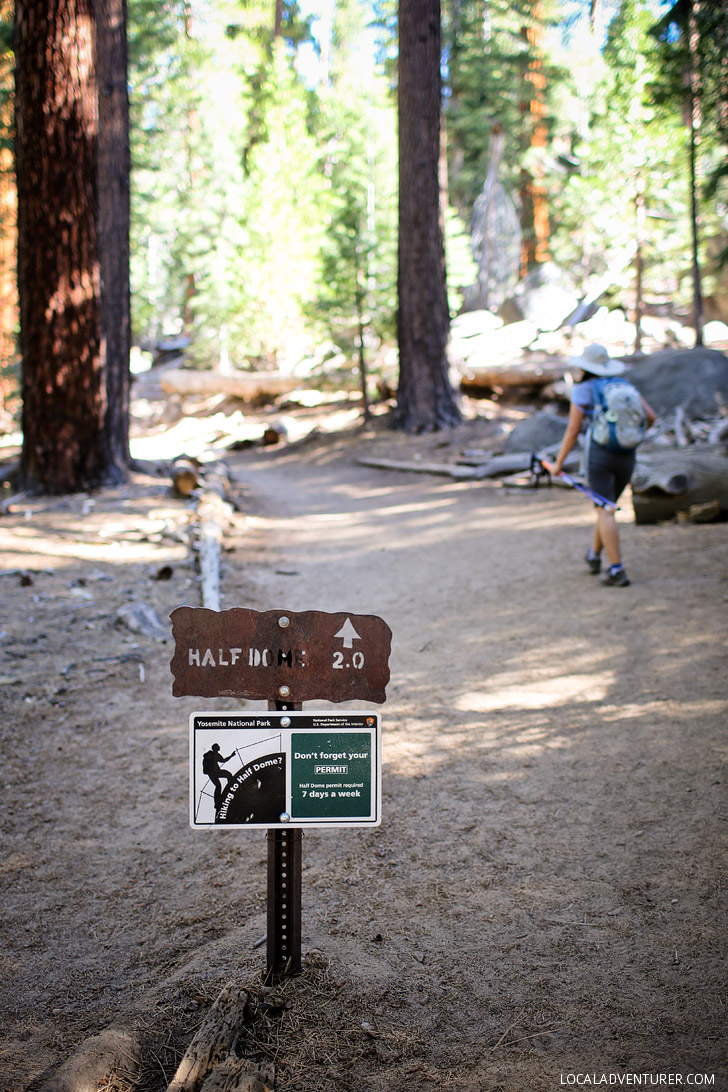 Things You Should Know Before You Apply
Permit fee – $10 per person. This is refundable if canceled more than two days before the permit date.
Application fee – $10 (per application, not per person)
Maximum group size per permit is 6 people.
A trip leader / permit holder may only submit one application. You will be disqualified for multiple applications.
The group leader or alternate MUST be present with photo ID on the day of the hike. Be aware that the name is attached to the permit if you're looking for half dome permits for sale.
Once you print your permit, it can't be canceled!
You should read through the safety info before trying to get a permit for half dome so you know what you're getting yourself into.
General rules and regulations for the cables can be found here.
When you're ready to try your hand  at getting yosemite half dome permits, apply online here or call 877.444.6777.
If your dates are flexible, use these graphs that detail the half dome lottery odds and apply for the least popular days. Hopefully the information will help increase your chance to get half dome hike permits.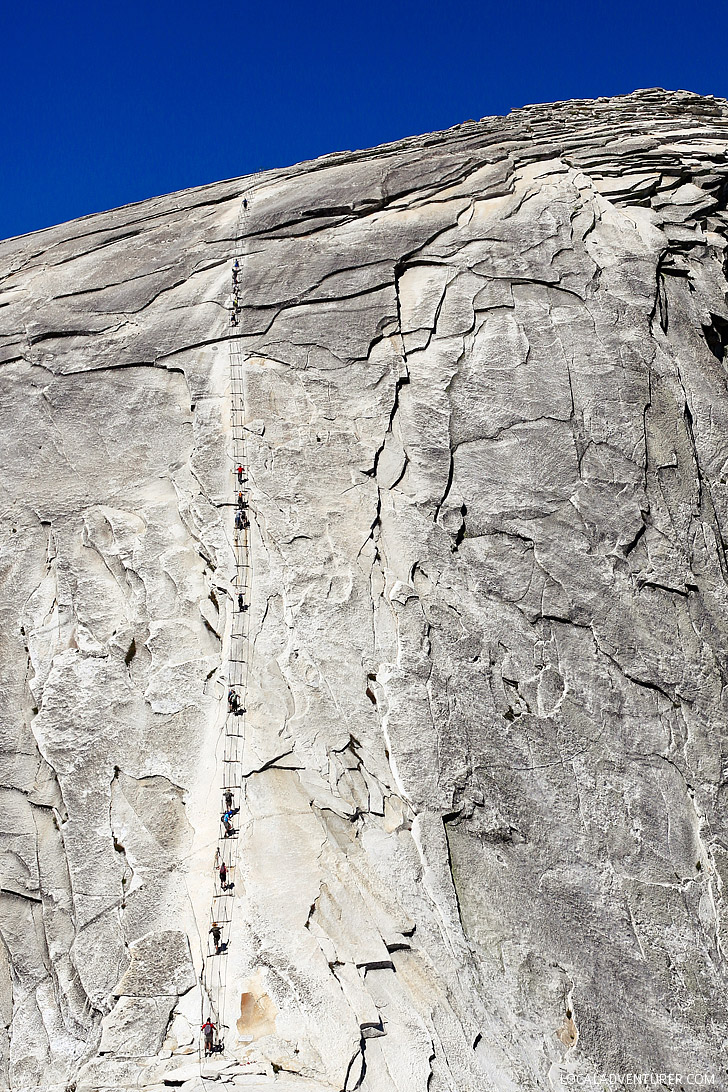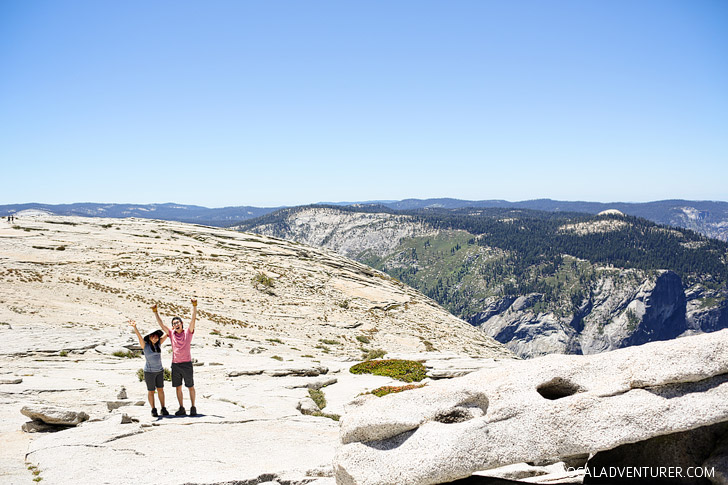 Pro Tips for Hiking Half Dome
Word on the street trail is that since most people get four permits and they don't always use all four, you can wait at a permit checkpoint to see if you can join a group. We can't speak from experience here since we had permits and didn't witness anyone on the trail doing this. It's a long hike to the checkpoint, so this one is a gamble (but the hike itself is beautiful too).
Don't forget your bug spray! Yosemite is supposedly the worst park for bugs if you visit in the summer. I wasn't bit once since I was constantly spraying myself down with 100% DEET, but Jacob got eaten alive (Probably not the healthiest though, so nowadays I use this roll on kind).
Bring a lot of water! We both brought 3L in our Platypus Big Zips and finished all of it. Vernal Falls Bridge is the last stop for filtered water.
Start early! Most people start at 5 AM before the sun rises to make it back before sunset.
If you want to stay as close as possible to the trailhead, Stay at Curry Village. It's only a 3/4 mile walk. If you do camp there, be sure to bring your own lock for the bear locker!
Portions of the hike can get slippery (especially the stairs on Mist Trail), so be sure you have good hiking boots with good grip. We've been using these.
Gloves are highly recommended for the cables. You may be on them for a while depending on how crowded it gets. These work gloves work great for them. I tried using fingerless gloves recommended by a guy at REI since it's hot in the summer, but my fingers got torn up by the cables. Lesson learned. Don't get fingerless gloves! You can use cheap gardening gloves as well. Sometimes people leave gloves at the bottom of the cables, but it's never guaranteed.
Half Dome is extremely dangerous in lightning and rain. The granite dome itself is a lighting rod and the rock can get really slippery. Keep a close eye on the forecast and don't summit if you see storm clouds coming in. We had some friends who were stuck at the top of Half Dome when a storm quickly came in. As everyone frantically tried to get down, they said they could feel the static electricity in their hair. Fortunately, everyone made it safe and sound, but people have died on Half Dome due to lightning.
Bring a light layer. The summit is typically 15-20*F cooler than Yosemite Valley and is often windy.
You can bring an extra pair of socks and shirt to change into at the top. It'll feel so much nicer on the way down (especially a fresh pair of socks)!
You can sleep with compression socks at night after hiking to help reduce soreness.
There is no trash service on the trail so be prepared to pack out anything you pack in to help the National Park Service.
If you're unable to get a permit, Yosemite National Park still offers many other epic hikes and attractions.
If you have any more questions, you can find more info for Half Dome permits here or ask us in the comments section below! 
Have you hiked Half Dome? Or is it on your bucket list?
Did you enjoy this post? Pin it for later
SEE MORE NATIONAL PARK GUIDES
"Discovery consists not of seeking new lands but in seeing with new eyes" – M. Proust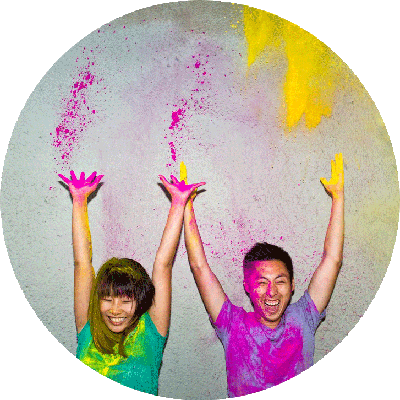 Esther and Jacob are the founders of Local Adventurer, which is one of the top 5 travel blogs in the US. They believe that adventure can be found both near and far and hope to inspire others to explore locally. They explore a new city in depth every year and currently base themselves in Las Vegas.