Badwater Basin in Death Valley is the lowest point in the US and the entire western hemisphere at 282 ft below sea level. Salton Sea, which we passed on the way to Salvation Mountain is the second lowest point. It was already very hot in other parts of the park, but this place was definitely the hottest! When we checked, it was over 100 degrees. We went in the middle of the day with the sun shining straight down on us. Perhaps not the best time of the day to visit the hottest place in the park, but we wanted to see as much as possible in one and a half days. Plus, we reserved certain spots for golden hour.
Photos from Badwater Basin in Death Valley National Park: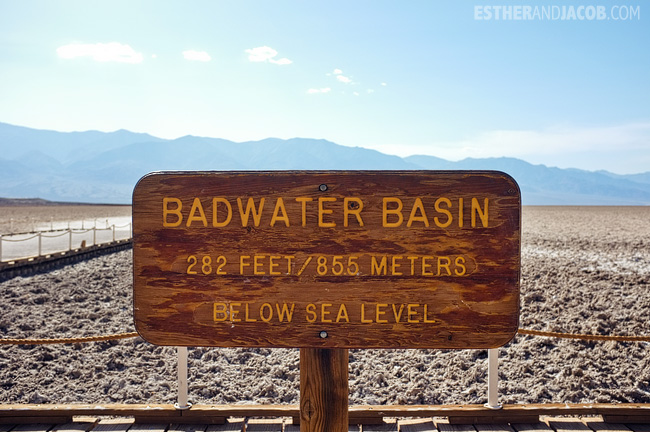 Pin
It's only possible to have exposed land below sea level if you have extremely dry climates, where all water evaporates and leaves behind salt flats.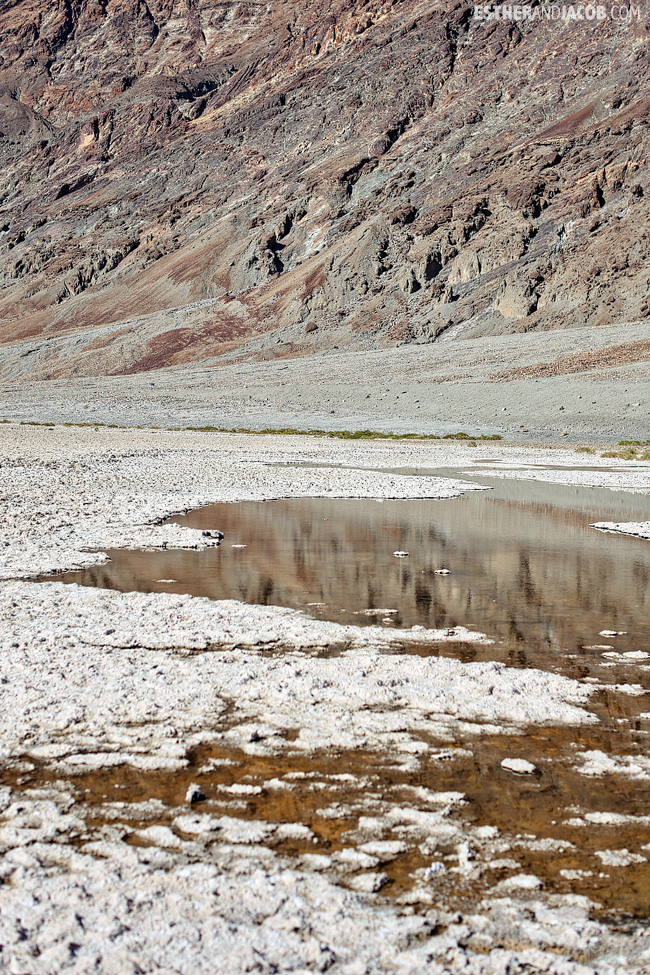 Pin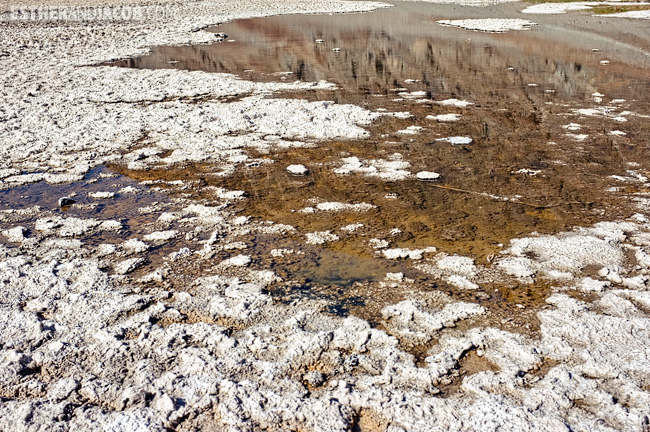 Pin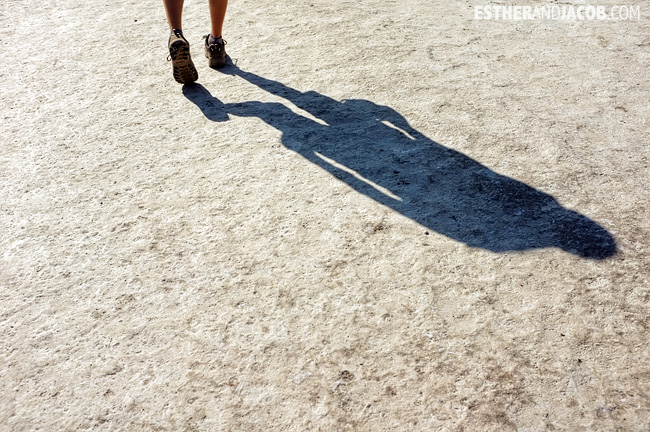 Pin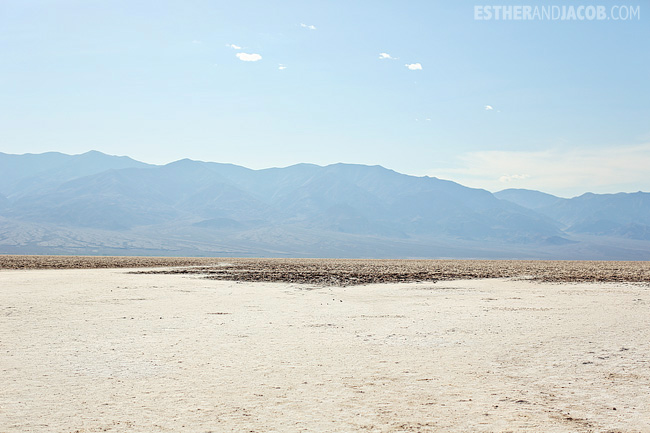 Pin
Patterns on the salt flats are created by newly formed salt crystals coming out from the mud cracks.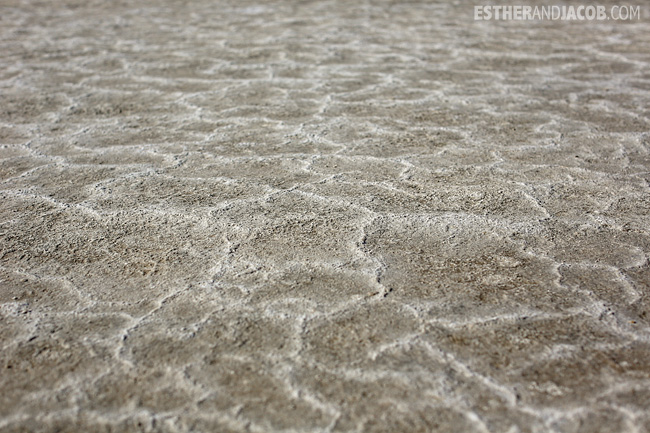 Pin
This area used to be covered in clean, white salt. I guess humans do ruin everything. Regardless, Jacob managed to find some salt that was relatively clean enough to taste. Sure enough, it tasted like regular table salt.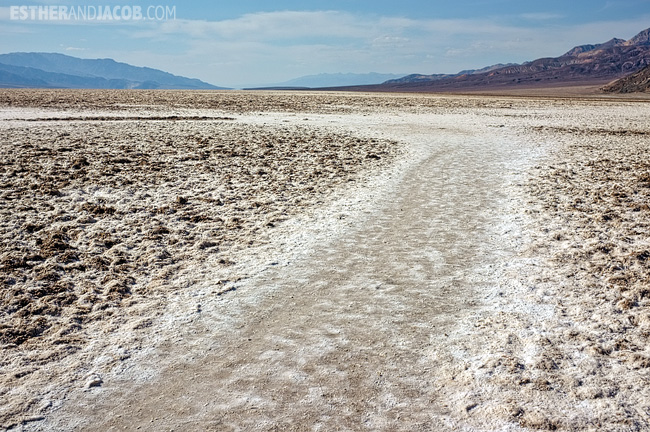 Pin
Pin
Pin
Garrick's gear… looked prettier than mine.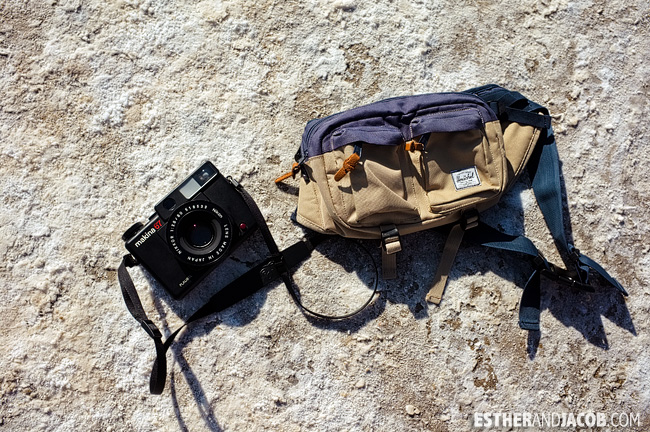 Pin
The salt makes everything so blinding! Last photo before we got the hell outta there!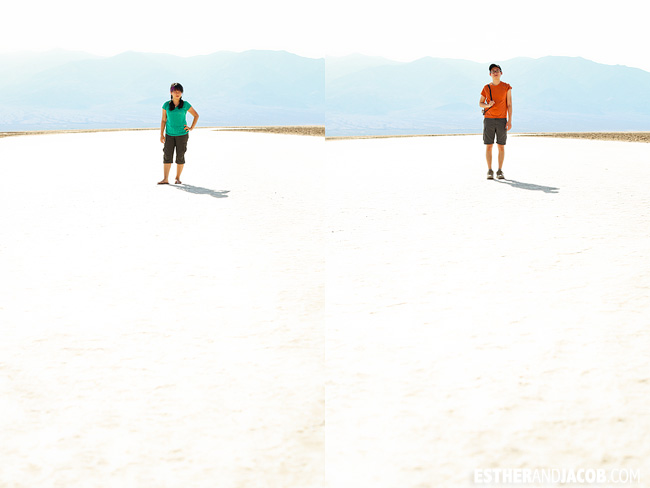 Pin
You can see other photos from our trip here (each photo links out to different parts of the park).  If you plan on visiting, I would recommend going in the winter time. We want to go back to explore more, but we're waiting till next winter to visit again. Also, wear lots of sunblock! The reflection from the salt gives you double the sun exposure.
I also hear the salt flats in Utah are amazing! It's where they do all the commercial photographs of cars. We need to go there at some point during this year.