Yosemite National Park is easily one of our favorite places to go. NPS is running a huge campaign next week to inspire people to #findyourpark, and Yosemite is our park. We've even talked about making it our next home for the year after San Diego. More on that later.
There is so much to explore within Yosemite, that it's sometimes hard to figure out where to start. If you're planning a visit there, here's a quick guide to get you started.
15 BREATHTAKING THINGS TO DO IN YOSEMITE NATIONAL PARK
1. Glacier Point
This is one of Yosemite's best viewpoints that you can drive up to with easy access. Located on the south wall of Yosemite Valley, you get a spectacular view of the valley and Half Dome. If you can make it, sunrise and sunset are the best times to go.
2. Taft Point & Sentinel Dome
Taft Point and Sentinel Dome are right next to each other. Taft Point is easy to get to and a great spot to conquer your fear of heights. Edge up to the cliff and stare straight down into the valley to appreciate it's grandeur. Sentinal Dome is an easy 1-mile walk from the parking lot and gives you a 360-degree view of Yosemite.
3. Yosemite Falls
Standing at 2,424 feet, this is the highest waterfall in North America and sixth largest in the world! The best time to view it is in late spring when the melting snow creates the strongest flow. You can even hike to different portions of the falls, including the top!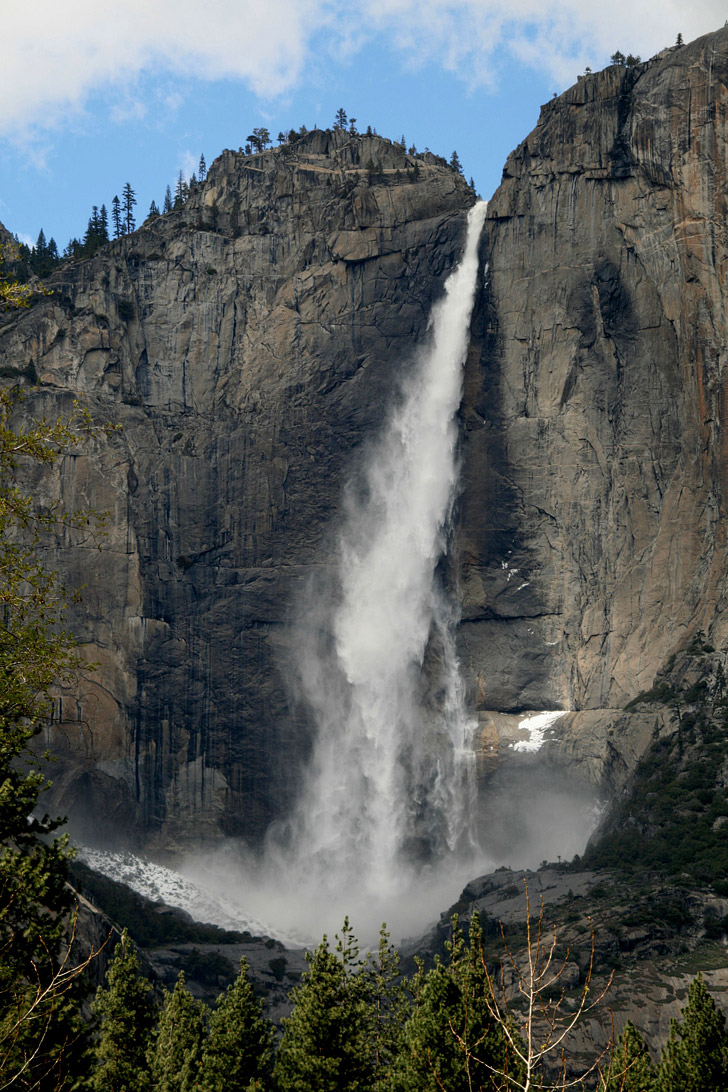 4. Tunnel View
This spot can get crowded with tour buses and cars, but still makes the list of top places to see. From here you get a view of Yosemite Valley, Bridalveil Fall, Half Dome, and El-Capitan.
5. Bridalveil Fall
This waterfall is one of the most iconic waterfalls in the park and is just a short hike away (0.5 miles). It has quite the spray in the spring. The Ahwahneechee Native American tribe believed that inhaling the mist would improve your chances of getting married.
This is Yosemite's most popular rock formation. You can even hike to the top. Check out our guide on hiking this 15-mile trail here. I still can't believe I climbed those cables with my fear of heights!
7. El Capitan
This is the ultimate climb for rock climbers around the world, stretching about 3,000 feet from bottom to top. The most popular route is The Nose.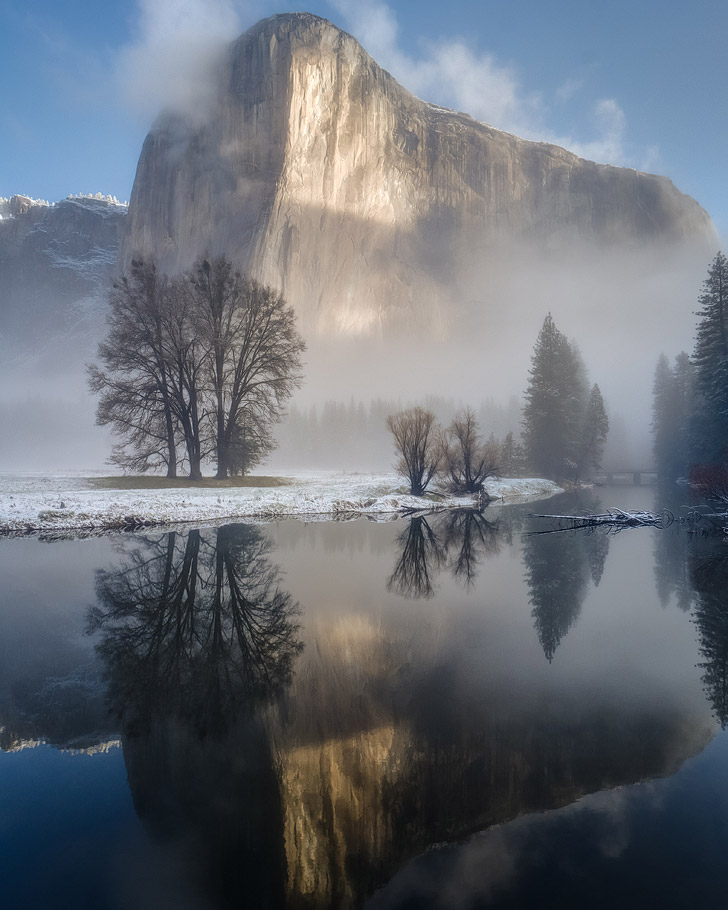 8. Lembert Dome
A 2.8-mile roundtrip hike takes you to the top of this granite rock giving you a great view of Yosemite's Tuolumne Meadows.
9. Cathedral Peak
Cathedral Peak was first scaled by John Muir back in 1869 and is still as spectacular today.
10. Vernal and Nevada Falls
Take Mist Trail to gaze at this beautiful fall, but be sure you have hiking shoes on as the trail gets very slippery from all the mist. Just a bit further past Venal Fall is Nevada Fall. It is the closest waterfall to the Sierra Nevada mountain range.
11. Olmsted Point
Located about an hour from the valley floor, stop here to get a less common view of Half Dome and Yosemite Valley. You can even see people climbing the cables of Half Dome.
12. Tenaya Lake
Some say that this is the most beautiful lake in Yosemite. Nestled in between granite peaks and domes, you can kayak, swim, or even ice skate (in the winter) at this high country lake.
13. Tuolumne Meadow
This beautiful meadow that runs along the Tuolumne River gives you great views of the Cathedral Range, Lembert Dome, and Mount Dana. Take a stroll or camp overnight.
14. Mariposa Grove
Stand face to face with giant Sequoias. They even have a tree that you can drive through.
15. Cooks Meadow
This is where Ansel Adams took some of his most famous photos. You get a great view of the Cathedral Rocks, Three Brothers, and Half Dome.
BONUS. If you're going during the winter, snowshoe or ski at Badger Pass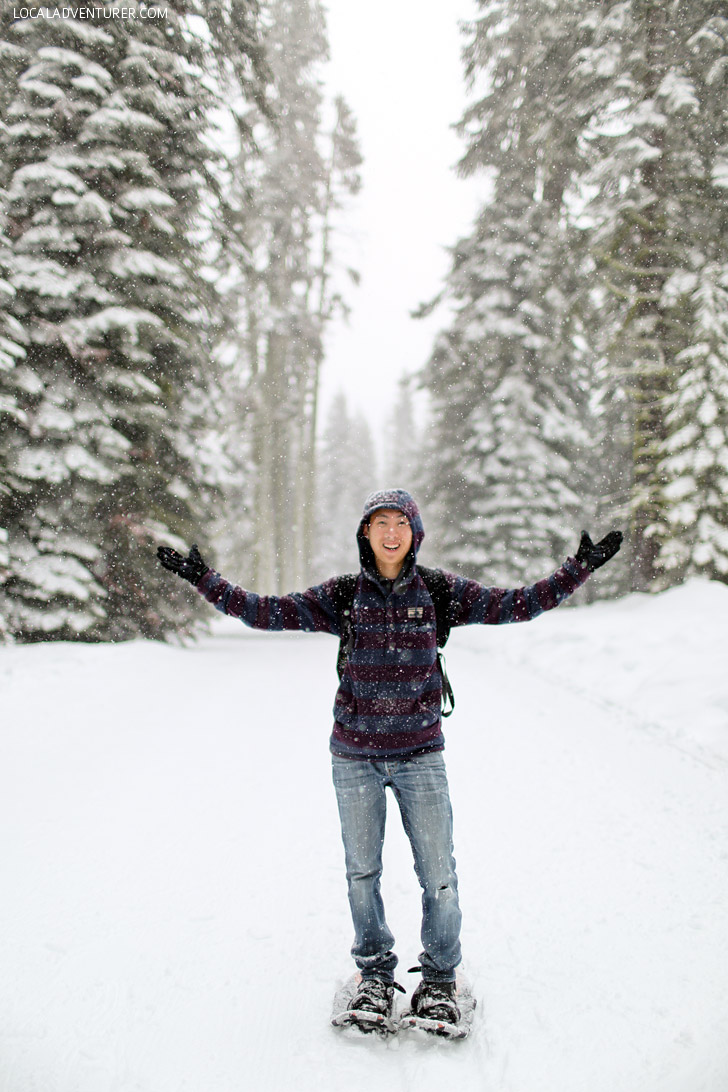 Have you ever been to a park where you felt it was your park? Have you been to Yosemite National Park? Any others you think we need to add to this list?
Photo credit (creative commons): 3. Isolino Ferreira 5. Dave Toussaint 7. Robbie Shade 8. Sathish J 9. dangerismycat 11. Shane Lin 12. Jeff Pang 13. Steve Dunleavy 14. Giuseppe Milo 15. Juan Charvet