There's no denying the beauty of the Teton range in Grand Teton National Park. Paired with the winding Snake River, abundant wildlife, and miles of hiking trails, it's easy to see why people fall in love with this National Park. Since Yellowstone National Park is its neighbor, many people do both on the same trip. We visited on the tail end of our Yellowstone trip and wished we spent more time here.
For us, it was more enjoyable without the crowds, and we were so excited to see our first moose (two actually – a mama and a baby!).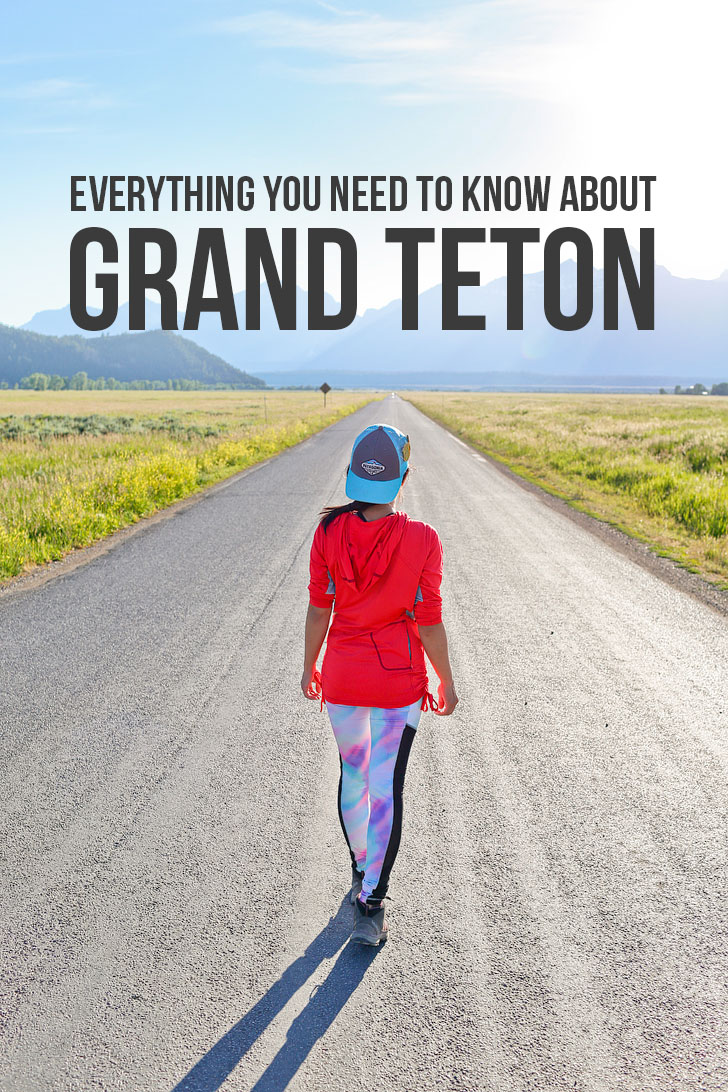 This post contains affiliate links, where we receive a small commission on sales of the products that are linked at no additional cost to you. All opinions are always our own. Read our full disclosure for more info. Thank you for supporting the brands that make Local Adventurer possible.
11 BEST THINGS TO DO IN GRAND TETON [ CLICK LINKS TO SKIP AHEAD ]
---
11 INCREDIBLE THINGS TO DO IN GRAND TETON NATIONAL PARK
1. TAKE A SCENIC DRIVE
If you don't have much time to explore, you can still enjoy the amazing views by driving through the park and stopping at pullouts. Here are a few drives to check out:
Teton Park Road – follows the base of the Teton Range from Moose to Jackson Lake Junction
Jenny Lake Scenic Drive – spectacular views of the peaks and Jenny Lake
Signal Mountain Summit Road – climb 800 feet to panoramic views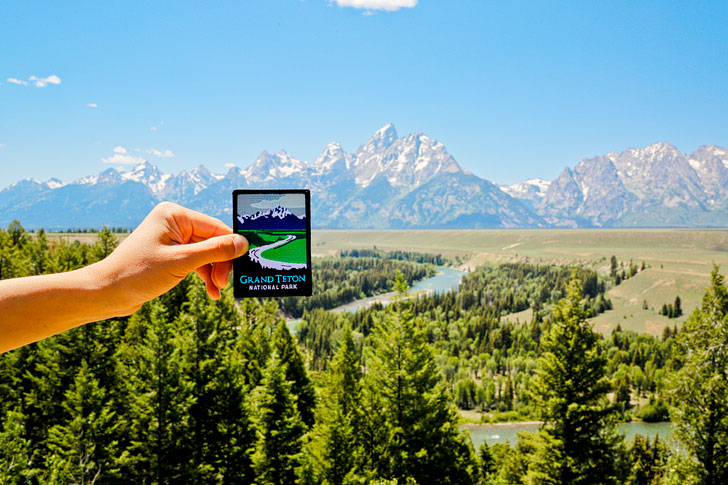 2. HORSEBACK RIDING
If you're not much of a hiker, but still want to see the park beyond the pullouts and the main road, then go on a guided horseback ride. Stop by a Visitor Center to learn more about guide companies.
3. GO ON A HIKE
There is a wide range of hikes in Grand Teton National Park. A lot of them can be quite challenging due to the rugged landscape, high elevation, and steep inclines. The weather can also change suddenly, so it's always good to be prepared.
Best Day Hikes in Grand Teton National Park
Jenny Lake Trail (7.3 miles loop trail, △475 feet, easy)
Leigh Lake Trail (7 miles out and back, △111 feet, easy)
Lakeshore Trail (2.5 miles loop trail, △85 feet, easy)
Hidden Falls Trail (4.9 miles loop trail, △590 feet, moderate)
Delta Lake Trail (6.8 miles out and back, △2286 feet, moderate)
Taggart Lake Trail (3.8 miles loop trail, △413 feet, moderate)
Lake Solitude Trail (16 miles out and back, △2637 feet, strenuous)
Cascade Canyon (9 miles out and back, △1099 feet, strenuous)
Surprise and Amphitheater Lakes Trail (8.9 miles out and back, △2942 feet, strenuous)
Best Backcountry Hikes in Grand Teton National Park
Phelps Lake Trail (7 miles loop trail, △725 feet, moderate)
The Grand Teton Loop Trail (31.6 miles loop trail, △6909 feet, strenuous)
Teton Crest Trail (33 miles point-to-point trail, △6617 feet, strenuous)
Be bear aware! Read our guide to bear safety here.
Backcountry Permits
1/3 of Each Back County Camping Zone is reserved for advanced reservations. The other 2/3 will be available first-come, first-served.
Advanced backcountry reservations can be made between January and May 15. For details, visit this page. A $45 non-refundable processing fee is required for each trip.
Walk-in permits can be obtained one day before starting a backcountry trip. During peak season (July & August), these are hard to come by. There is a $35 fee for each walk-in backcountry permit.
4. SEE WILDLIFE
Animals You Can Find in the Park: pronghorn, bison, bighorn sheep, elk, moose, coyote, gray wolf, mountain lion, bobcat, wolverine, black & grizzly bears, and more.
Best Places to Find Wildlife in Grand Teton
Oxbox Bend – moose, beaver, otters, ospreys, bald eagles, elk, and grizzly bears.
Snake River – elk, bison, moose, ospreys, bald eagles, and beaver.
Cascade Canyons – moose, black bears, and grizzly bears.
Northern Jackson Lake – mule deer, elk, white pelicans, and other waterfowl.
Colter Bay – snowshoe hares, martens, beavers, river otters, bear, moose, and elk.
Willow Flats – moose, elk, wolves, grizzly bears, and beavers.
Teton Park Road – pronghorn, black bears, and elk.
Keep in mind, these are WILD animals and should be treated that way. Whether you're in a car or on foot, stay at least 100 yards away from bears and wolves, and 25 yards from all other animals.
While we were there, a wildlife photographer mentioned she spotted moose around Moose-Wilson Road, so we went there and saw our very first moose! Ask the wildlife photographers, since a lot of them scope the area for days.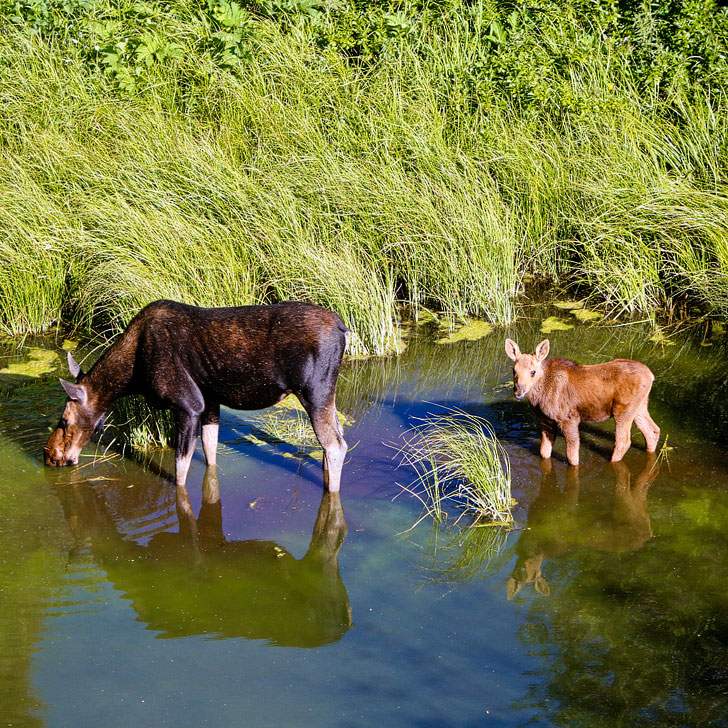 5. CAMPING
There are 6 campgrounds at Grand Teton National Park. The fees change year to year, so double-check the pricing on each site. There is a maximum stay length of 14 days at all campgrounds except Jenny Lake, which is 7 days.
For RVer, Colter Bay RV Park & Headwaters Campgrounds & RV have full hookups. Signal Mountain Campground has one site with full hook-ups and 24 with electric hookups. Gros Ventre Campground has 36 electric hookup sites.
If you are visiting in the winter, primitive camping is allowed at Colter Bay.
6. GET ON THE WATER
Rafting – Get a unique view of the park from the water! If you want to go rafting, there is a wide range of difficulty. You can meander down the river and enjoy the views or if you're feeling adventurous, go for something more challenging that will give you an adrenaline rush. Stop by the visitor center to find out the list of approved guides.
Canoeing / Kayaking – Rent or bring your own canoe or kayak to cool down in the hot summer weather. There are multiple lakes to explore and it's a great way to get away from the crowds on the shores.
PERMITS: Boating & Floating Permits can be purchased at the visitor center in Moose Jenny Lake or Colter Bay.
Jenny Lake & Jackson Lake allow motorboats.
Jackson, Jenny, Phelps, Emma Matilda, Two Ocean, Taggart, Bradley, Bearpaw, Leigh, and String Lakes allow human-powered vessels.
Jackson Lake is the only one that allows sailboats, water skiing, and windsurfing.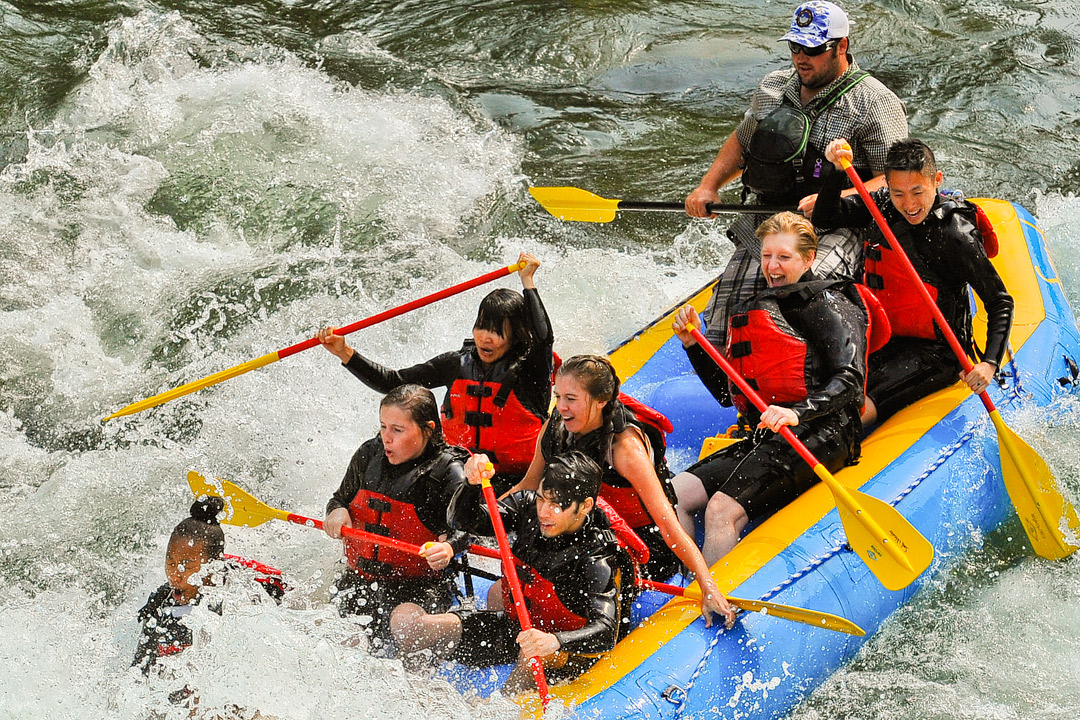 7. FISHING
If you love fishing then bring your rod to the National Park for some world-class fishing. There are also approved businesses that can provide commercial fishing trips within Grand Teton. Remember that a license is required (guides can also help you with that).
8. VISIT MORMON ROW
Added to the National Register of Historic Places in 1997, this area of the park was once home to Mormon settlers who established 27 homesteads here. Now there are two very picturesque barns that bring in photographers from all over the world.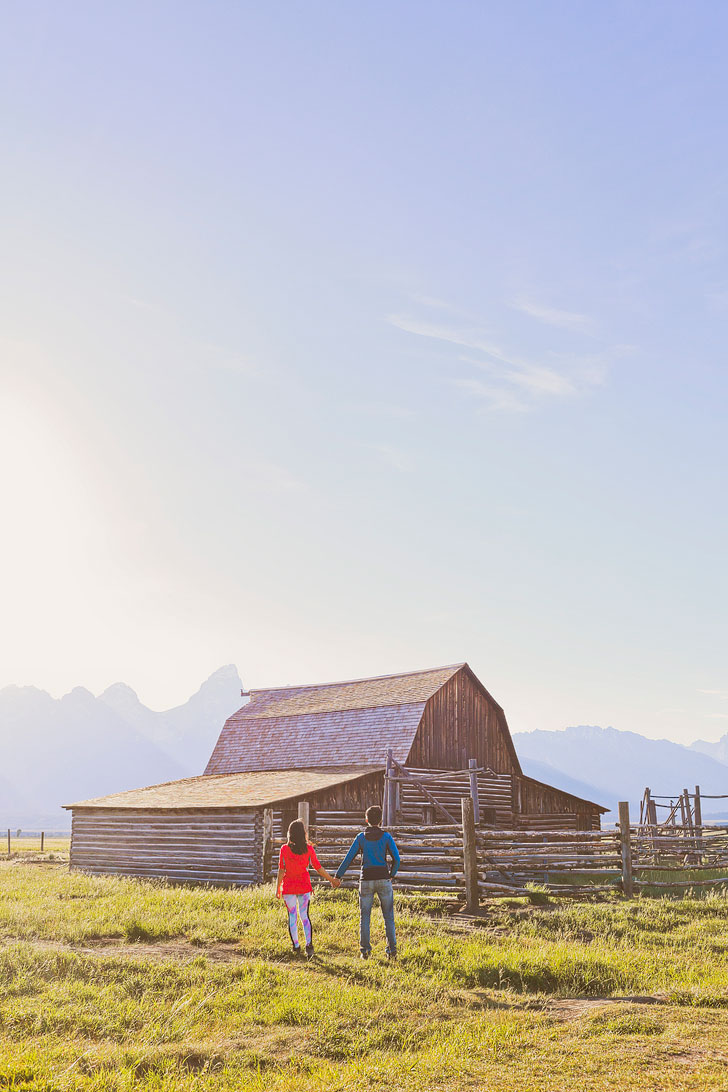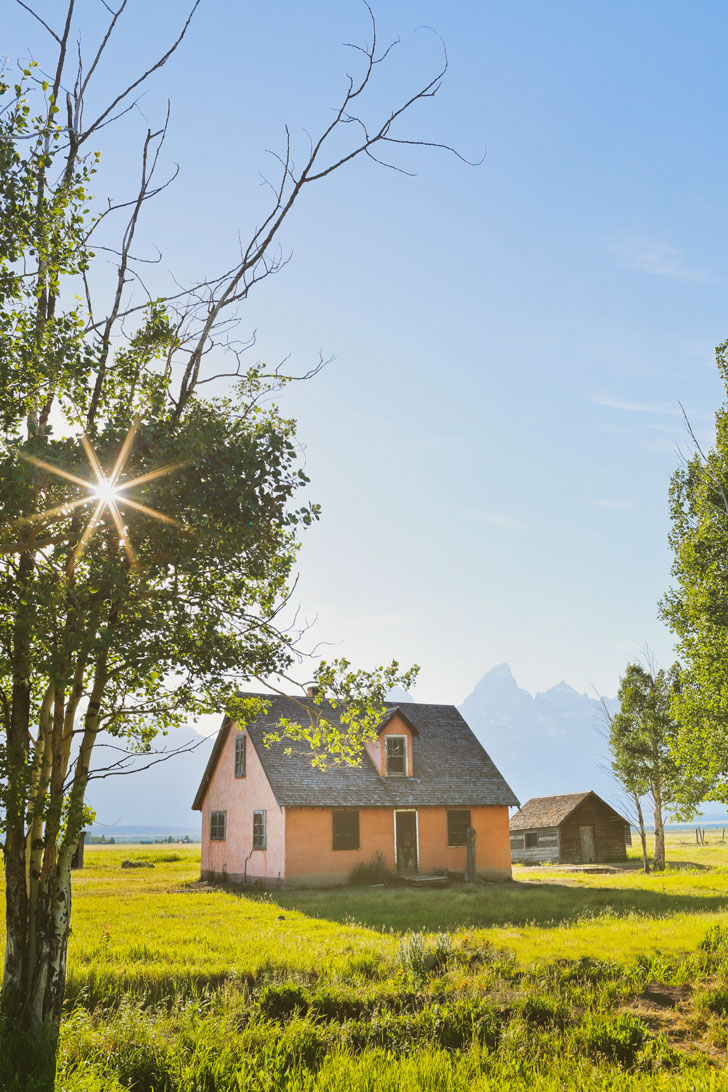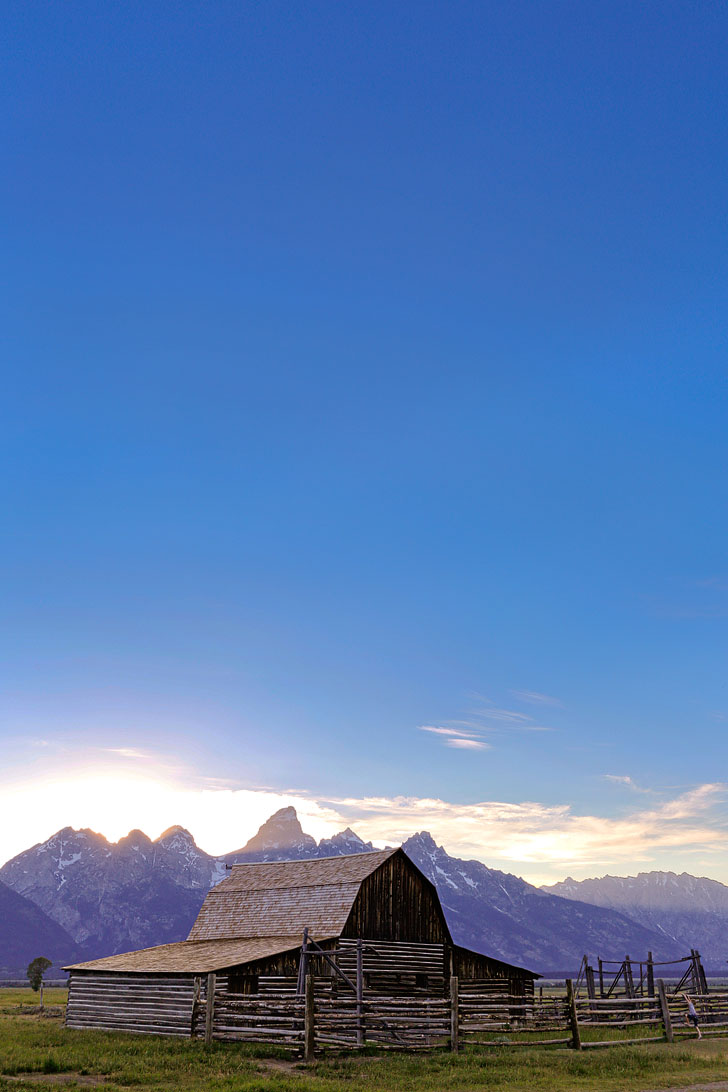 9. ATTEND A RANGER'S PROGRAM
One of the best ways to see the park is through a Ranger Program. They have so much insight and knowledge about the park that you would normally miss on your own. Although most of the programs run in the summer, there are chances to see sage grouse in the spring, wildlife caravans in the fall, snowshoe walks in the winter. For a full list of programs, visit their site here.
10. CROSS-COUNTRY SKIING AND SNOWSHOEING
Winter is long, but that also means you have a lot of time to cross-country ski and snowshoe. If you aren't experienced, rangers have guided snowshoe hikes Tuesday, Thursday, and Saturday from late December to mid-March.
Note: The park doesn't mark the ski and snowshoe trails.
11. CLIMBING AND MOUNTAINEERING
Grand Teton National Park is a popular spot for mountaineers. A permit is not required, but if you plan on staying overnight in the backcountry or bivouac, then you must obtain a permit at Jenny Lake Ranger Station. If you plan on heading to Garnet Canyon or if your climb is technical, then you need to stop to get a permit.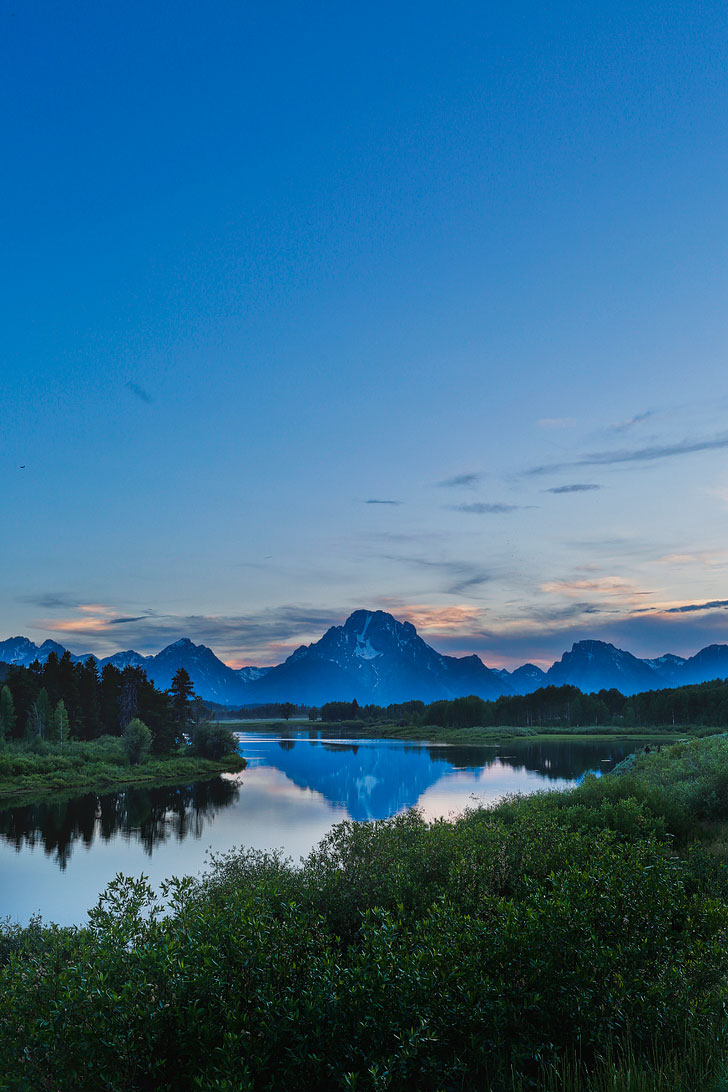 ---
BEST TIME TO VISIT
The best time to visit depends on what you want to do and the weather you can handle. In most cases, Summer will be the busiest months, and Spring and Fall are great to avoid the crowds but still get decent weather.
Mid-April to June is made up of mild days (65°F) and cool nights (30°F), with chances of rain and snow.
July & August are warm during the days (80°F) and still cool at night (40°F). Afternoon thundershowers are common.
September to November is usually met with sunny days (50°F) and cold nights (20°F), with chances of rain and snow again.
December to Mid-April are cold days (30°F) and frigid nights (0°F).
Jan to March commonly has an average of 30 inches of snow.
VISITOR CENTERS
As always, we recommend starting any visit to the Visitor Center. You can get up-to-date information, any additional maps you need, and insight into the park that you might not find online. Rangers are a great resource if you're not sure how to spend your time there. Hours vary based on location (see them here).
Craig Thomas Discovery & Visitor Center (open March to October)
Colter Bay Visitor Center (open mid-May to October)
Flagg Ranch Information Station (open June to early September)
Jenny Lake Visitor Center (open late-May to September)
Laurance S. Rockefeller Preserve Center (open June to September)
DIRECTIONS & ENTRANCE FEES
103 Headquarters Loop, Moose, WY 83012, map
Check most up-to-date road conditions here.
Salt Lake City, Utah to Grand Teton (~290 miles / 5-6 hours by car)
Denver, Colorado to Grand Teton (~550 miles / 9-10 hours by car)
Closest Airports Are

Jackson Hole Airport, Jackson, Wyoming (JAC)
Idaho Falls Regional Aiport, Idaho Falls, Idaho (IDA)
Salt Lake City International Airport, Salt Lake City, Utah (SLC)
Entrance Fees
$30 Grand Teton Private Vehicle (for 7 days)
$15 Grand Teton Hiker/Biker (for 7 days)
$50 Grand Teton/Yellowstone Private Vehicle (for 7 days)
$20 Grand Teton/Yellowstone Hiker/Biker (for 7 days)
$60 Grand Teton Annual Pass
$80 America the Beautiful Annual Pass (recommended if you're going to multiple parks)
---
ESSENTIAL TIPS FOR YOUR VISIT
Save time at the gates and money by picking up an American the Beautiful pass before you visit. It gets you into National Parks, National Forests, BLM, and more.
Bears are in the park and you should always have Bear Spray with you. Read more about bear safety here.
DO NOT approach wild animals. Stay at least 100 meters away from bears and wolves and 25 meters away from other animals. This is regardless of if you're in a car or on foot.
To avoid crowds, start your day early. It's typically busiest between 9 AM and 3 PM.
The main road won't take you a long time to drive. You can get out of the car and hike some of the paths to see more of the park. Plus, there are even fewer people the farther you get from the main road.
WHAT TO PACK
What you will need obviously depends on what season your visiting, how long you're staying, and what you plan on doing, but here is a general list to get you started.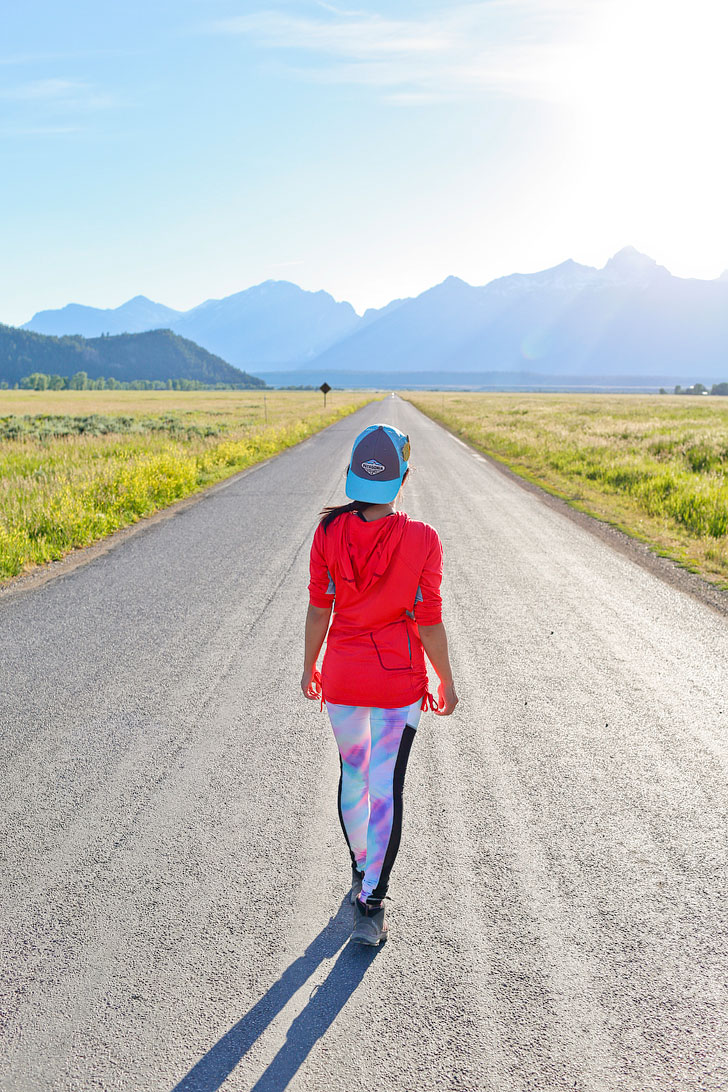 ---
WHERE TO EAT
There are several options for food within the park, but most of them are only open during the summer.
Summer Options
Year Round (except November)
Dornan's Pizza and Pasta Co (Moose)
Grocery Store: Dornan's Trading Post (Moose)
Grocery Store: Headwaters Lodge Convenience Store (Flagg Ranch)
WHERE TO STAY
Depending on if you're looking for lodges or camping, Grand Teton National Park has a few different options for you.
Lodges & Hotels
See all the best hotel deals and reviews here.
WHAT'S NEARBY
OTHER RESOURCES
DID YOU ENJOY THE POST? PIN IT FOR LATER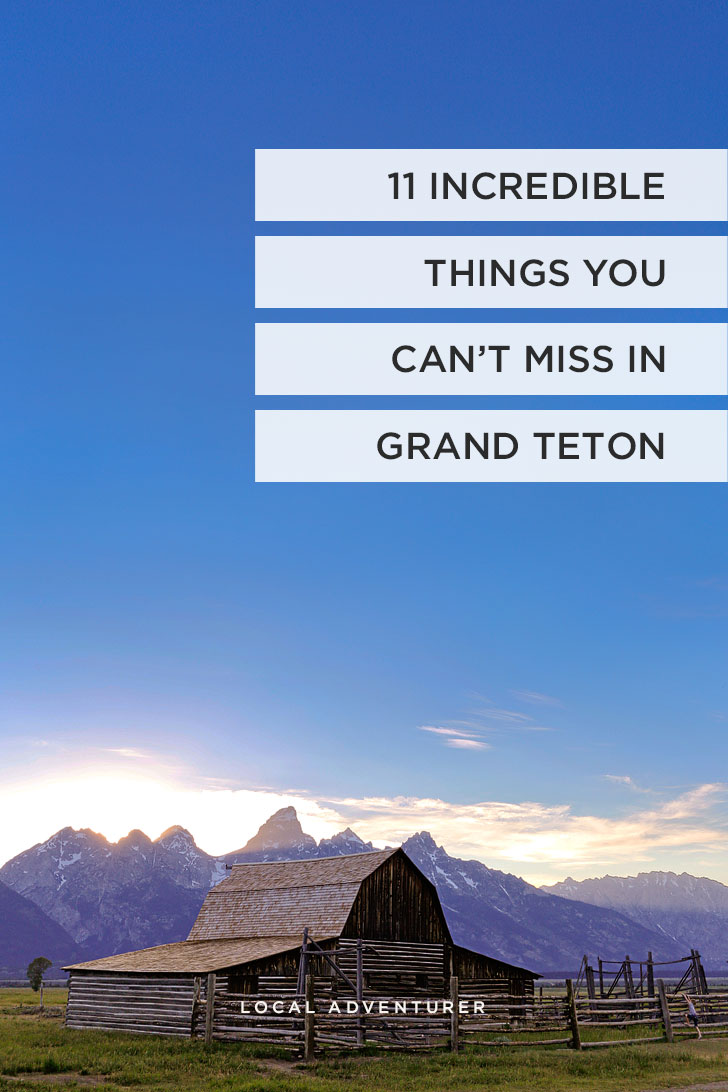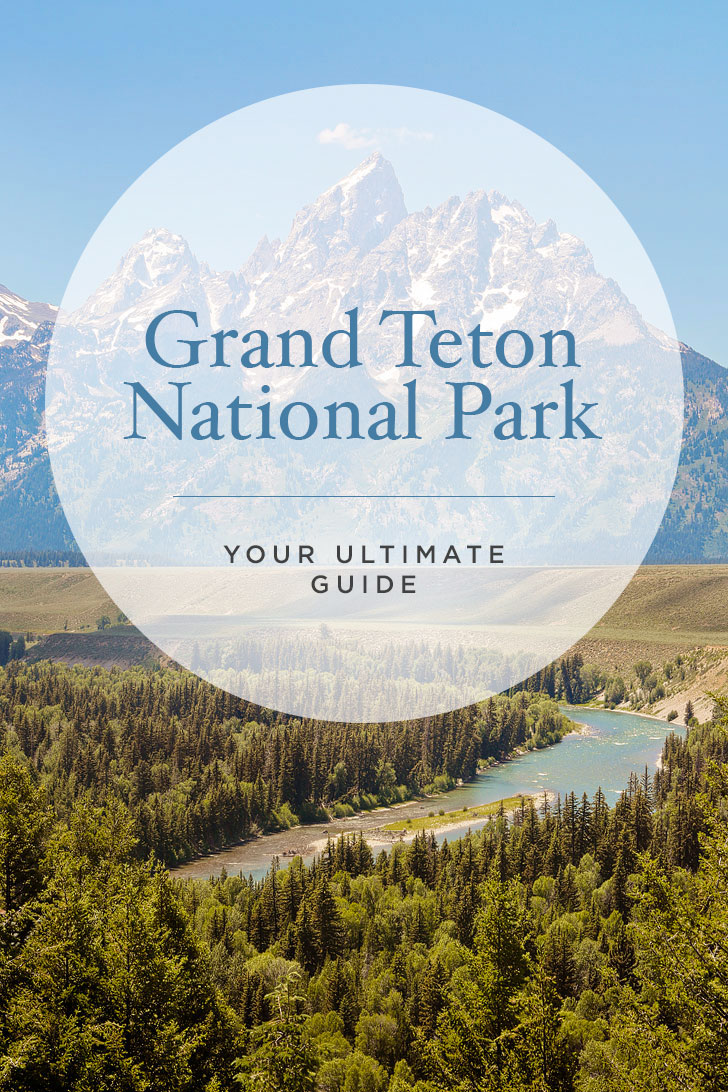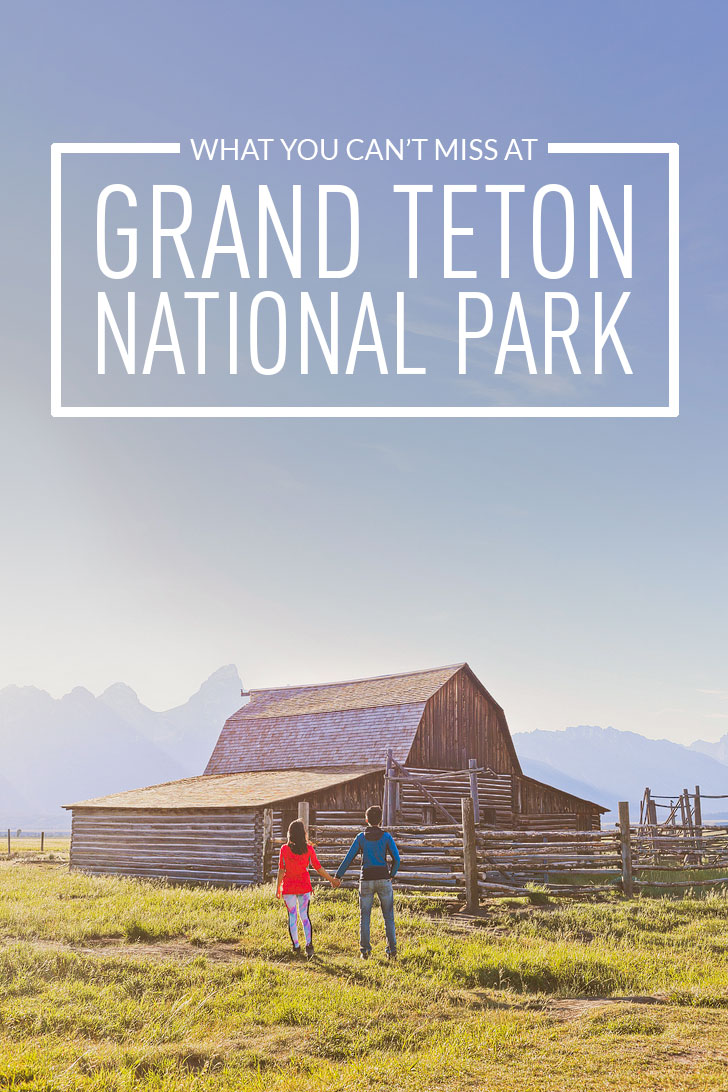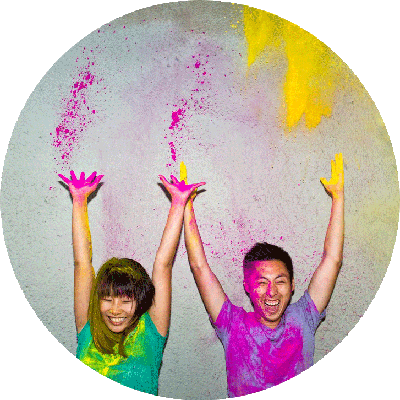 ESTHER + JACOB
Esther and Jacob are the founders of Local Adventurer, which is one of the top 25 travel blogs in the world. They believe that adventure can be found both near and far and hope to inspire others to explore locally. They explore a new city every year and currently base themselves in NYC.