Working our way down our road trip list, we decided to camp in Death Valley National Park while it was still spring. One of our friends we were traveling with had been before and knew all the best photo spots. We arrived late afternoon and quickly realized how hot it was there! Death Valley holds the record for the highest recorded temperature on earth of 134 °F, and it was living up to its name.
Friends, Death Valley weather is no joke! We went in late April and at sea level, it was around 100 degrees. Luckily, we weren't camping at sea level and every 1000 ft above sea level, the temperature dropped 5 degrees. It's is also a large park and within 2 days we drove over 100 miles to get around. Click the links below for more photos and info!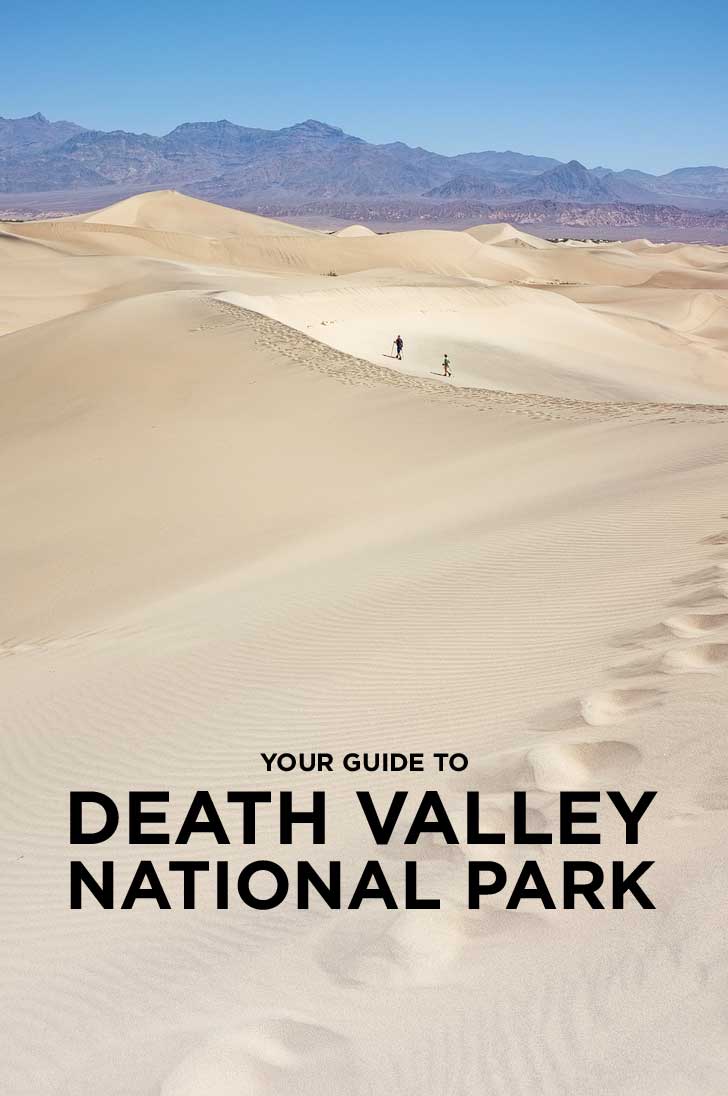 9 INCREDIBLE THINGS TO DO IN DEATH VALLEY NATIONAL PARK:
A scenic drive and views from the parking lot. Requires no hiking.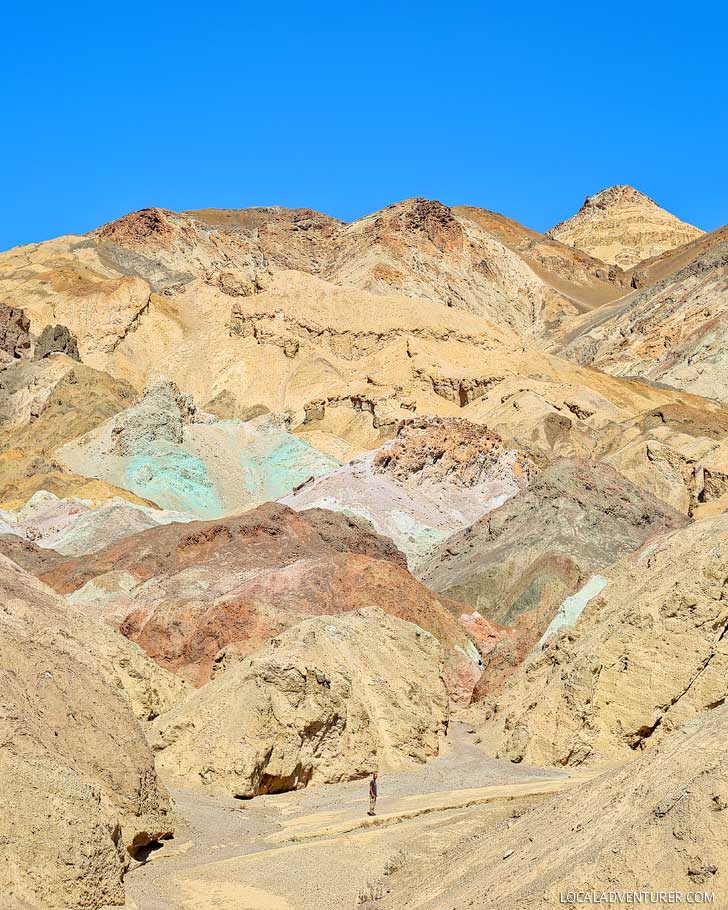 A short hike through a canyon. Worth the easy walk.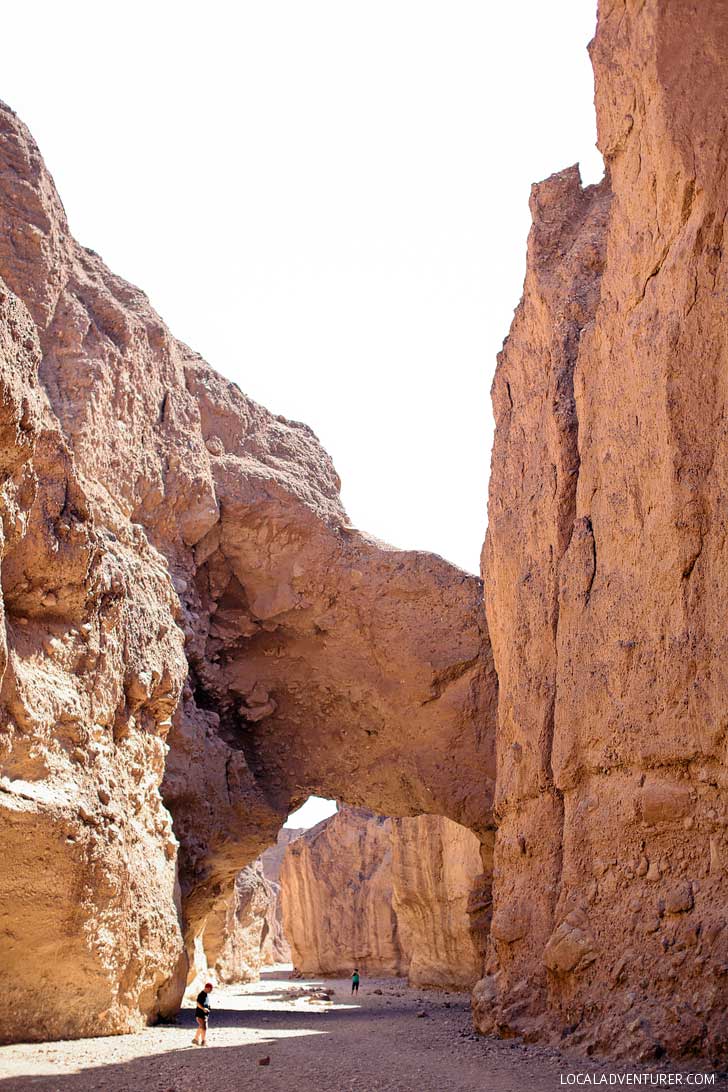 The lowest elevation in the US (282ft below sea level). Also extremely hot! If you dare, you can even taste a bit of the salt.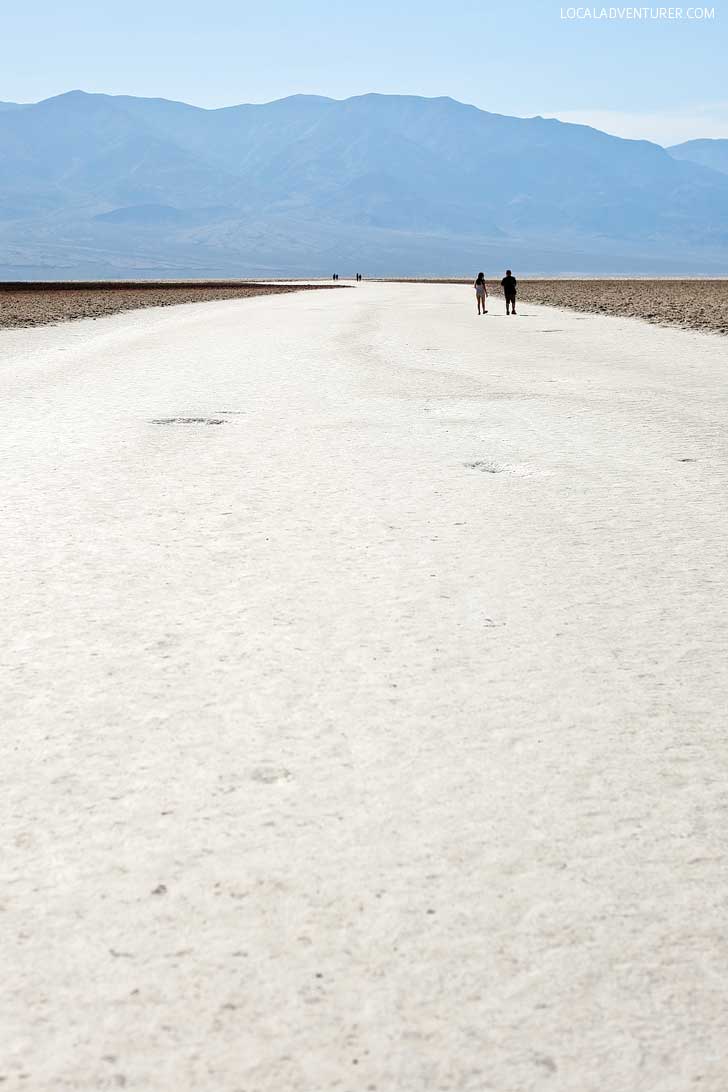 Get on their cell service to Instagram our photos. Priorities! Also, we bought a patch souvenir at their souvenir shop and we ate lunch at the 49ers Cafe. It's the only restaurant in in sight for miles. It's definitely overpriced but the Hiker's Pasta was decent and filling. Again, the only thing available.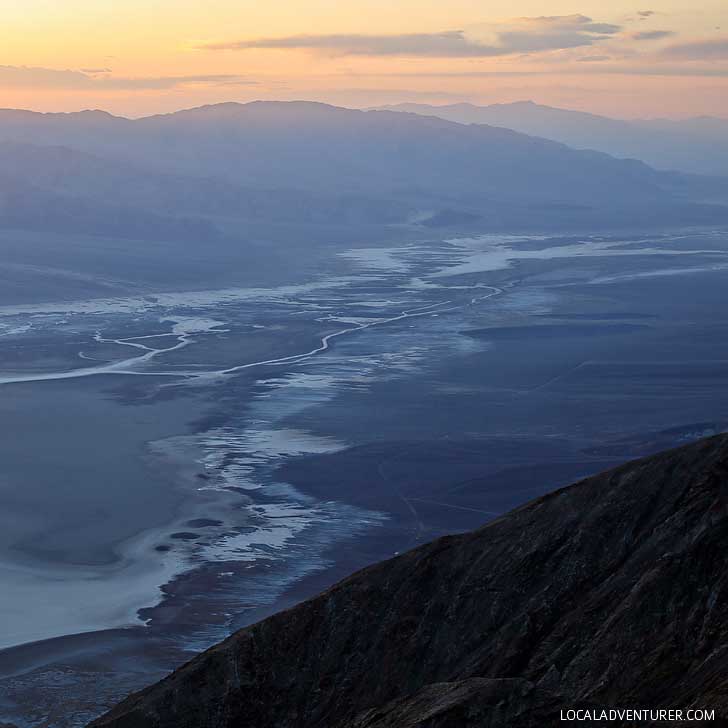 These are free campsites that are great for car camping. There's a toilet (or moreso a port-o-potty) and also a spicket outside to use.
We headed here around 10:30AM the next day. It's incredible how there's a desert in the middle of the different mountain ranges. It seems so out of place! We starting walking onto the dunes and before we knew it, we could barely see the cars. Tip: Don't forget your water. It is extremely hot during most parts of the year, and you will suffer without your water!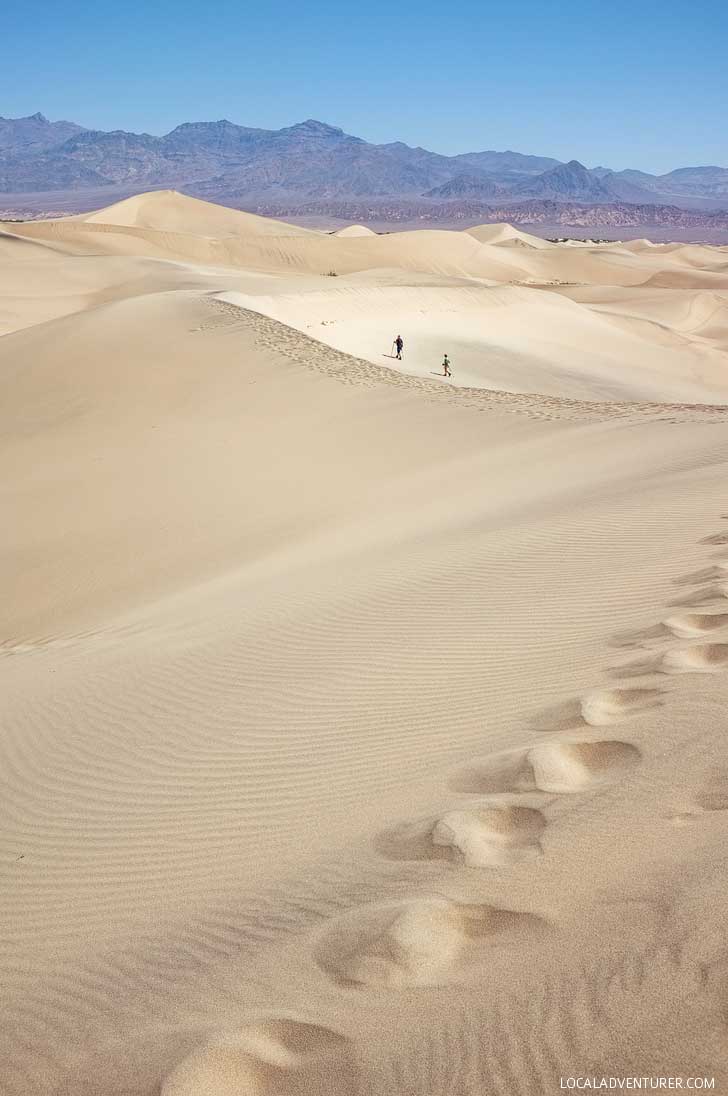 Originally, we wanted to take sunset photos at Zabriskie Point. Since everything was so far apart in Death Valley, we didn't make it back in time. We decided to end our trip at Zabriskie Point instead.  It was a beautiful view and we regretted not making it there for sunset. Next time!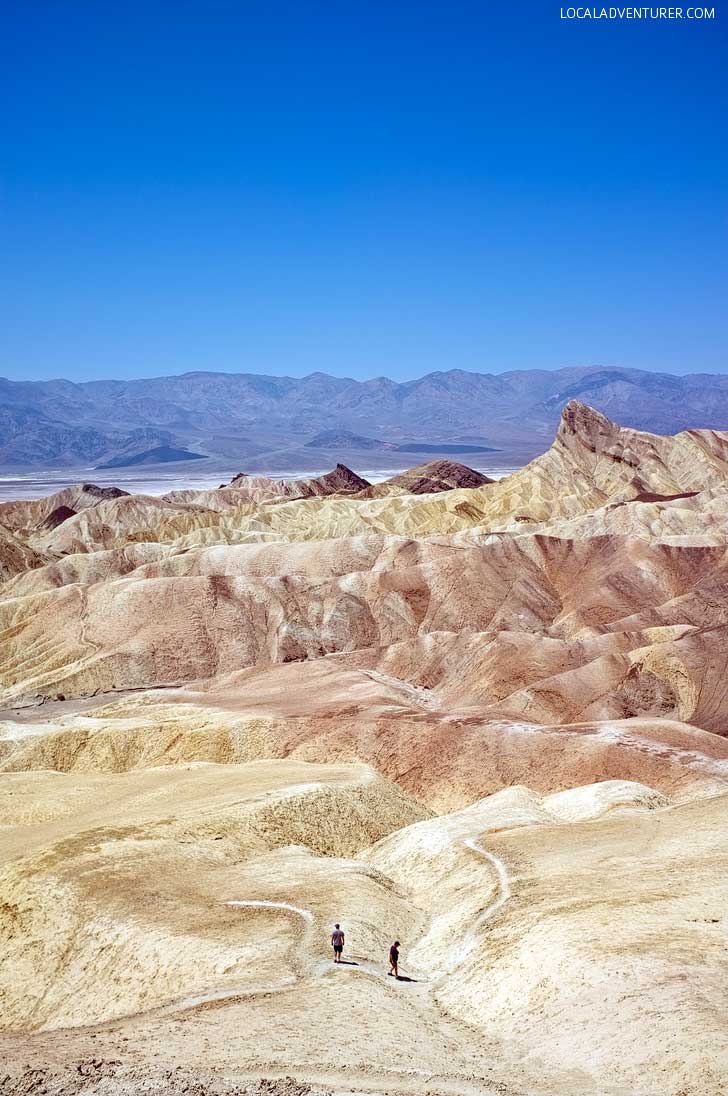 This is one we did not get to see but hope to on our next trip. We were not equipped with a 4 wheel drive car, but maybe we'll have to rent one next time (cost ~$200/day).
DEATH VALLEY MAP TO HELP YOU GET AROUND
The trip was a great first taste of Death Valley. We're going to have to wait until winter before we go again. At least, now we know what we want to do! On the agenda for next time in Death Valley:
Camp out at the Racetrack and get epic night photos!
Hike further into the Mesquite Flat Sand Dunes or even venture out to the backcountry for the less traveled Sand Dunes.
Hike through the badlands from Zabriskie Point. Also catch sunset there!
Who wants to come with?! Have you been to Death Valley? What's the hottest temperature you've ever experienced?