We're currently homeless! Well, sort of. We're spending time with some friends and family in Atlanta while transitioning between Portland and NYC. We just put our application in for an apartment!
When we lived in Portland, we wanted to use it as a home base to explore all of the PNW. It turned out that there was so much to see in Oregon, that we spent most of our time in the state. We still left so much unexplored! That just means we have plenty to look forward to when we go back to visit.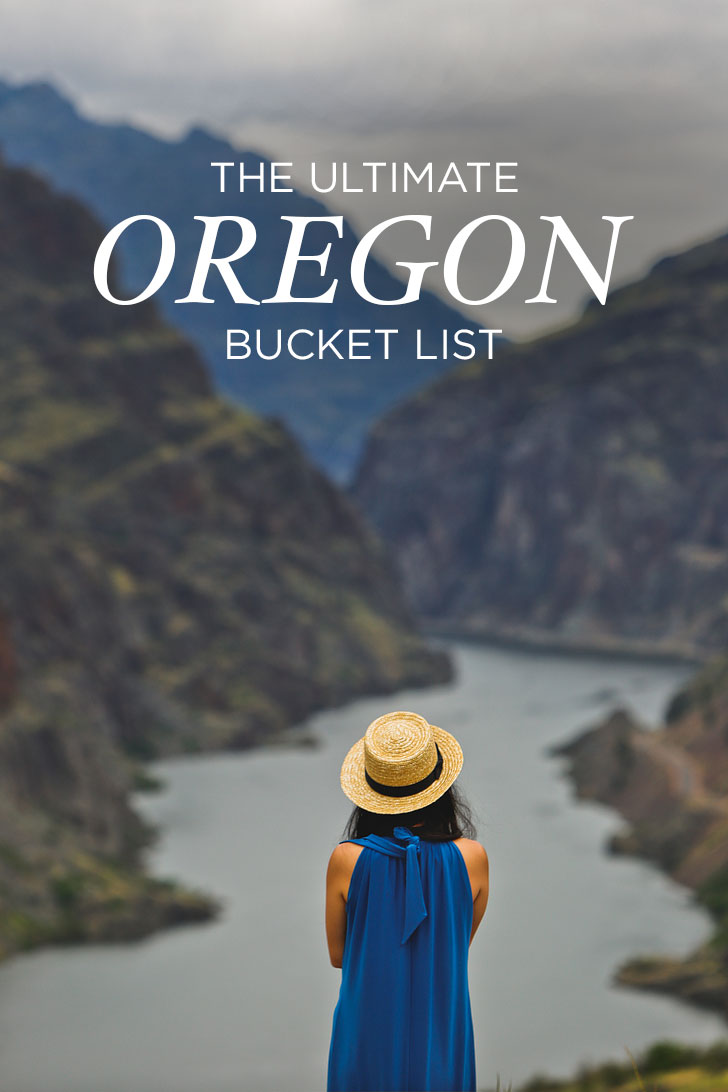 A big thank you to Travel Oregon for partnering with us on many of these trips. All opinions are always our own. This post may contain affiliate links, where we receive a small commission on sales of the products that are linked at no additional cost to you. Read our full disclosure for more info. Thank you for supporting the brands that make Local Adventurer possible.
Last Updated: January 5, 2022
The Ultimate Oregon Bucket List
There were over a thousand places in Oregon we wanted to explore, including all the waterfalls, state parks, mountains, lakes, breweries, etc.
For the sake of making this post easier to digest, this is a condensed checklist of 101 things to do divided by region. You can click the links for more info on each destination or region.
(Best to visit in June) Roses are typically in bloom from late May through September.
The store covers an entire city block.
 Tom McCall Waterfront Park
(for Cherry Blossom season) Well-kept walkway and greenspaces alongside the river.
(Mar-May – dates vary each year) Mid-April typically has the best overlap of color between the early, mid and late blooming tulips.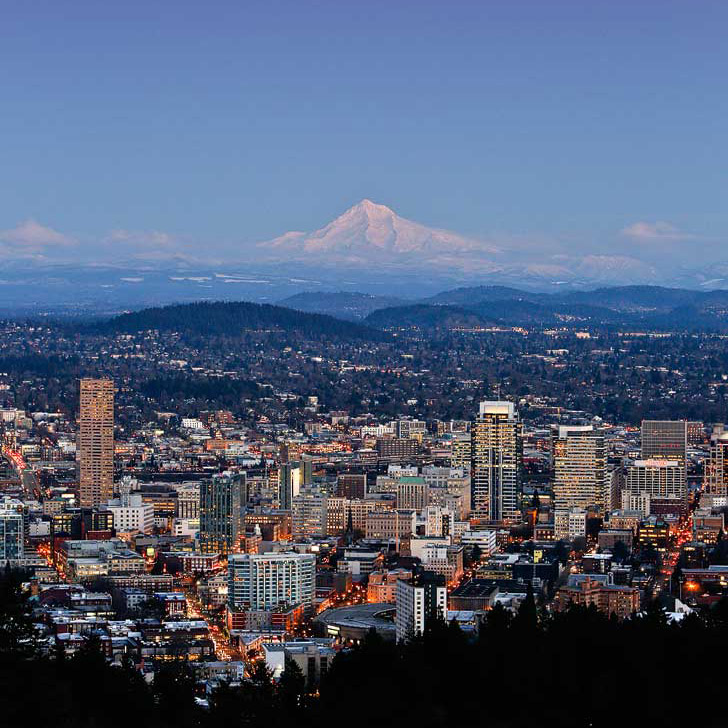 Drive the Historic Columbia River Highway
22 miles of waterfalls and lush forests.
About 5 miles round trip with a gradual incline, amazing viewpoint
Best viewpoints in the Columbia River Gorge, imo.
Currently closed as of April 2020, due to Eagle Creek fire. Mostly flat, various terrain.
There's a parking lot and path at the entrance to assist visitors.
Currently closed as of April 2020, due to Eagle Creek fire. Trail is slick, covered with loose gravel and very exposed.
Really crowded with tourists but still worth one visit.
Trail tends to get congested especially on Summer weekends.
Dogs are not allowed on this trail.
Built in 1917 to provide travelers a place to rest.
$5 cash fee to use the park upon entering.
(Washington Side) Best in spring. Difficult hike, but worth the views.
(2.0 mi RT, 550 ft, easy)
Twenty-nine stands offer a variety of wines, fruits, vegetables, and more. Located at the foot of Mt. Hood.
Or Lavender Valley Lavender Farm. U-Pick lavender April-October.
Popular snowshoe hike in wintertime.
Mt Hood Meadows Ski Resort
The largest ski resort on Mt. Hood. Great hiking trails in the spring and summer.
(Mt Hood National Forest) If you plan on crossing the river, be prepared to walk on logs. Not suitable for dogs or small children.
Famous for being in the Shining.
Most popular backpacking trail around Hood.
(Mt Hood National Forest) Popular snowshoe spot in winter.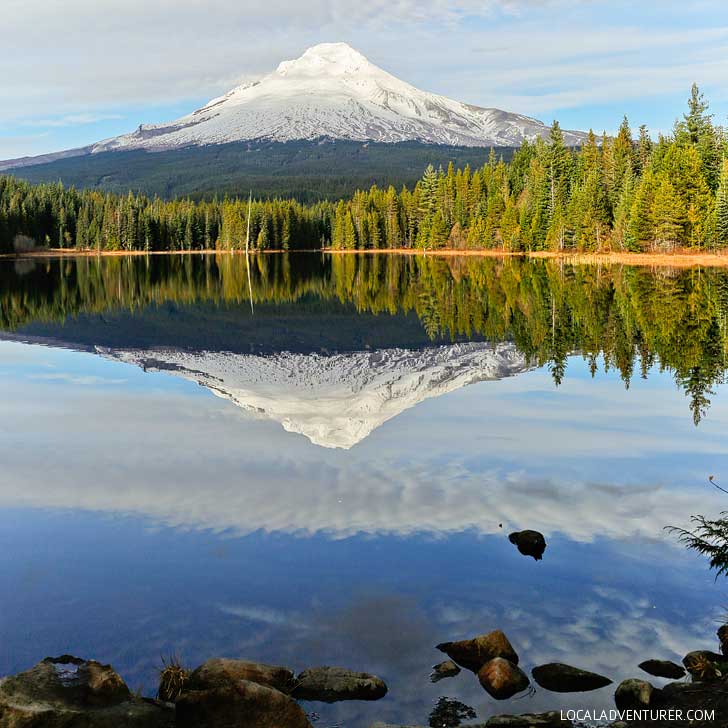 Check out the amazing view from the top of Astoria Column.
Wizard Hat, Howling Dog, and more.
Cannon Beach + Haystack Rock
Iconic monolith rock adjacent to the beach. Also known as Goonies Beach from The Goonies.
Cape Kiwanda State Natural Area
Haystack Rock 2 | Part of the Three Capes Scenic Route (along with Cape Meares and Cape Lookout). Another Haystack Rock can be seen from Cape Kiwanda.
Popular camping spot. Yurt rentals also available.
Dog and kid friendly trails.
Face Rock State Scenic Park
Can see Haystack Rock 3 in a distance.
Ride in some cool dune buggies. Reservations recommended.
Shark Fin Rock. Really cool rock formation that looks like a shark fin seen from the beach.
Convenient and clean camp sites close to the beach.
Self-guided panels are located along trail to lighthouse.
(Siuslaw National Forest) Easy day hike with flatter terrain and stunning scenery within the forest.
Lewis and Clark National and State Historical Parks
We recommend the watercraft paddle tour.
Oregon Dunes National Recreation Area
Open year-round. Try Sandboarding.
Secluded sandy beach and tons of trails leading to the Pacific Ocean.
Not too crowded, tons of landscape photo ops.
Largest sea cave in the US.
(Siuslaw National Forest) Easy to get to, great trail for kids and lots of waterfalls.
A bucket list item for photographers, approach with caution.
Yaquina Bay State Recreation Site
Picnic tables and a trail that leads to the Yaquina Bay lighthouse.
Lots of great tide-pooling.
Cascade Lakes Scenic Highway
(66 mi, 3-5 hours, Jun-Oct) Ancient volcanic landscapes, alpine lakes, and tons of lush forest.
(Three Sisters Wilderness | 5 mi, easy) These falls are much wider in size compared to other waterfalls in Oregon.
The lake that disappears every year.
Ski area. Famous for its dry snow for the Pacific Northwest.
Sahalie Falls + Koosah Falls
This famous falls can be seen in the Disney movie, Homeward Bound.
We recommend downloading an offline map of the area in advance since there is little to no service most of the way.
(Terrebonne) Great for hiking, rock climbing, and mountain biking.
Moderate to difficult hike, we recommend spending a couple of days on the trail.
Views of Mt. Rainier, Mt. Adams, Mt. St. Helens, Mt. Hood, Mt. Jefferson, and more.
(Deschutes National Forest) Bring bug repellant! Mosquitoes and biting flies are abundant in the summer.
(Terrebonne) Swimming hole and cliff jumping.
Authentic experience digging for thunder eggs.
(Deschutes National Forest) $5 day pass. Tumalo Falls is viewable just a few minutes from the trailhead.
White River Falls State Park
Short, but steep hike. Picnic tables and small rec area.
(Deschutes National Forest) The spray from the falls during peak discharge is intense. Be prepared!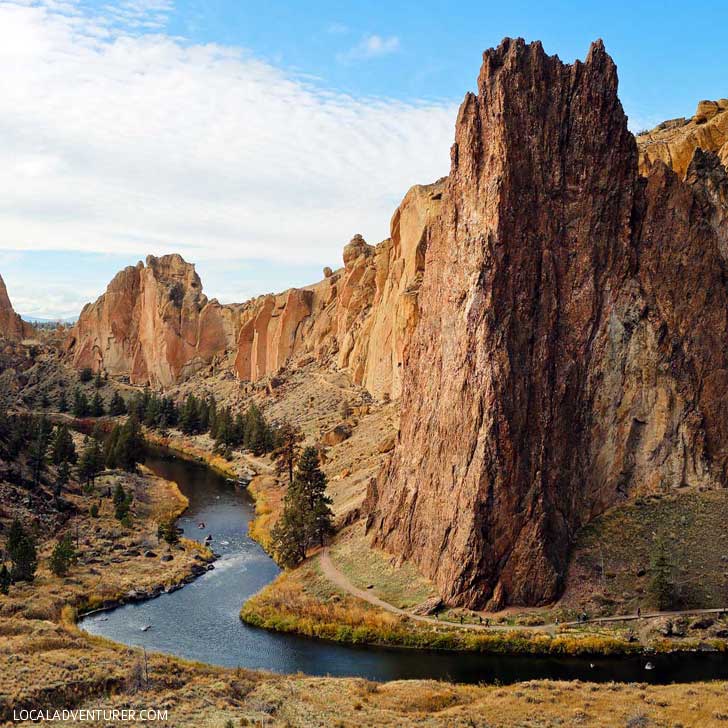 Enchanted Forest Theme Park
You need a 4 wheel drive with high clearance.
Holistic retreat center with geothermal hot springs.
Or Terwilliger Hot Springs. $6 per person per day for hotspring usage.
(Willamette National Forest) Up close waterfalls access and vast canyon views.
(Willamette National Forest) Wide gravel trail with about 300 feet of elevation gain.
(Willamette National Forest) Family-friendly hike. Not ADA accessible.
(Willamette National Forest) Oregon's second highest single drop waterfall.
Visit in late April to late May to see pretty woodland wildflowers.
(Willamette National Forest) You can swim in the pool, but the water is consistently at 40°F, so expect it to be cold!
(Umpqua National Forest) Mossy rock grotto surrounding the falls.
(Willamette National Forest) One of the last places where tribal members in the area can still come and harvest.
The water is extremely clear and pure. Waldo Lake set the world-record for depth of visibility at 157 feet.
Willamette Valley Wine Tour
Set aside half a day for wine tastings and vineyard tours.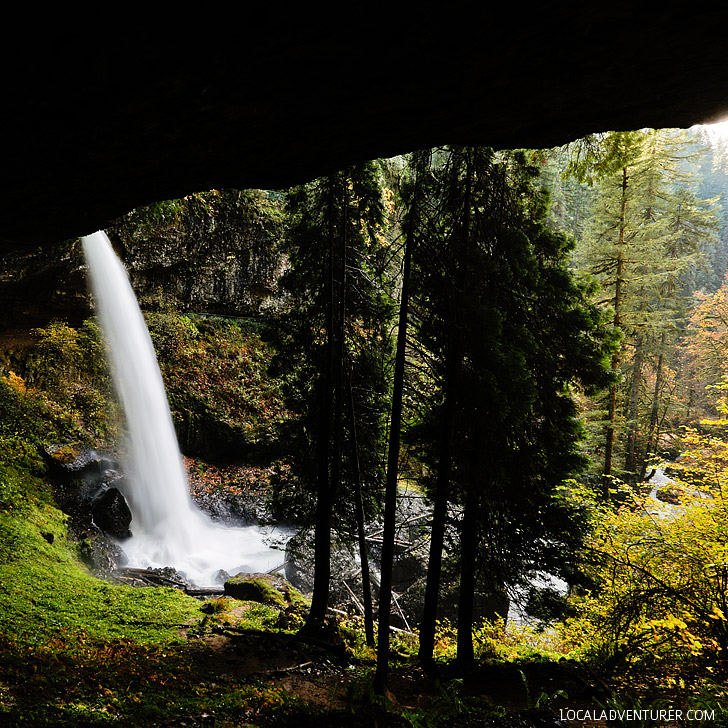 Great photo op, flat and dry year-round.
Cottonwood Canyon State Park
Oregon's largest state park.
(19 mi RT, 4000 ft, difficult) Lots of wildlife, watch out for bears!
(Wallowas) Be sure to check out the wildflower-blanketed meadows around the lake.
(Wallowa-Whitman National Forest) Take an aerial cable gondola lift to get a spectacular view of the lake.
(Wallowas) One of the most coveted destinations in Oregon, especially during the summer.
(Jordan Valley) Unique rock formations and canyon located on the east side of Owyhee Lake.
Steens Mountain Wilderness
Camping, picnicking, and exploring the open country on horseback.
Succor Creek State Natural Area
A great spot for thundereggs, similar to geodes, but filled with volcanic ash layers.
(Wallowas | 9.9 mi RT, 2830 ft, moderate) Gentle slopes, grass-covered moraines, moderate hike.
(Umpqua National Forest) Closed in the winter, no fees, reservations or permits necessary to visit.
Thousands of hybrid poplar trees, neatly arranged in evenly spaced rows. Great photo op.
Settlers passed by in the 1840s when traveling on the Oregon Trail.
National Historic Oregon Trail Interpretive Center
Tons of cool exhibits on natural history, pre-emigrant travelers and explorers, Native Americans, pioneer life, and more.
Crater Lake National Park is Oregon's only National Park.
Oregon Caves National Monument and Preserve
Take a cave tour! We liked the family-friendly candlelight tour.
If you raft under the Grave Creek Bridge, check out the swallow nests.
If you raft under the Grave Creek Bridge, check out the swallow nests.
(Rogue River) Natural water slide!
Less than a half mile hike to the falls.
Small natural springs, usually pretty busy, so go early or off-season.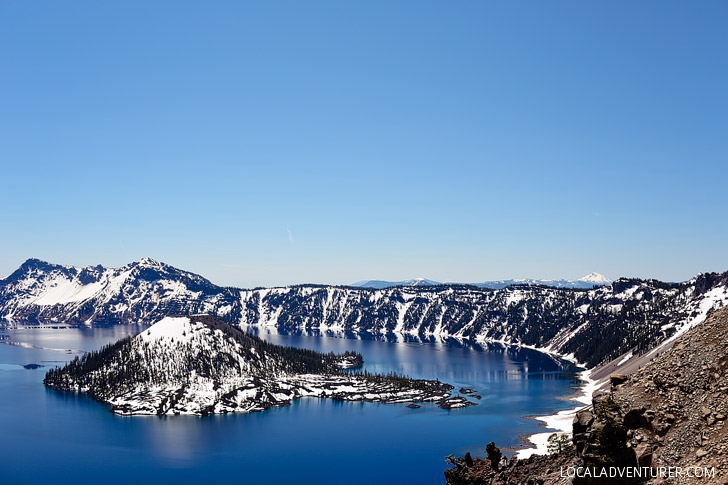 ESSENTIAL TIPS FOR FIRST TIME VISITORS
Before your trip, visit TripCheck to see weather conditions and make sure roads are open.  Each region has very different climates and road conditions. Be sure to do some research to find the best times to visit each area. In high elevations, roads may be closed until late summer. Certain parts of the state are more developed than others. Check road conditions to see if you need a four-wheel drive and high clearance vehicle. In Eastern Oregon, for example, you will run into more dirt/gravel roads.
Waterfalls are gushing in the winter, but you also get the rainiest weather. If you go in early summer you can get decent weather and the waterfalls aren't dried up to a trickle compared to late summer.
We always recommend being prepared with layers (especially a rain jacket) and waterproof shoes that give you support.
Pick up an Oregon State Park Pass, NW Forest Pass, America the Beautiful Pass to save money when visiting all the parks.
Our go-to camera set up: Canon 5D Mark III + 35mm + 70-200mm
Where to Stay in Portland
Have you visited Oregon? What's at the top of your list?
Did you enjoy this post? Pin it for later
SEE MORE CITY BUCKET LISTS
"Discovery consists not of seeking new lands but in seeing with new eyes" – M. Proust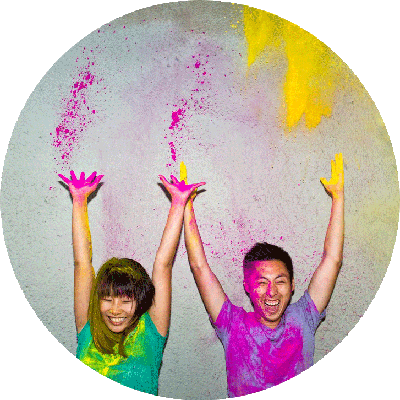 Esther and Jacob are the founders of Local Adventurer, which is one of the top 5 travel blogs in the US. They believe that adventure can be found both near and far and hope to inspire others to explore locally. They explore a new city in depth every year and currently base themselves in Portland Oregon.