We're currently homeless! Well, sort of. We're spending time with some friends and family in Atlanta while transitioning between Portland and NYC. We just put our application in for an apartment!
When we lived in Portland, we wanted to use it as a home base to explore all of the PNW. It turned out that there was so much to see in Oregon, that we spent most our time in the state. We still left so much unexplored! That just means we have plenty to look forward to when we go back to visit.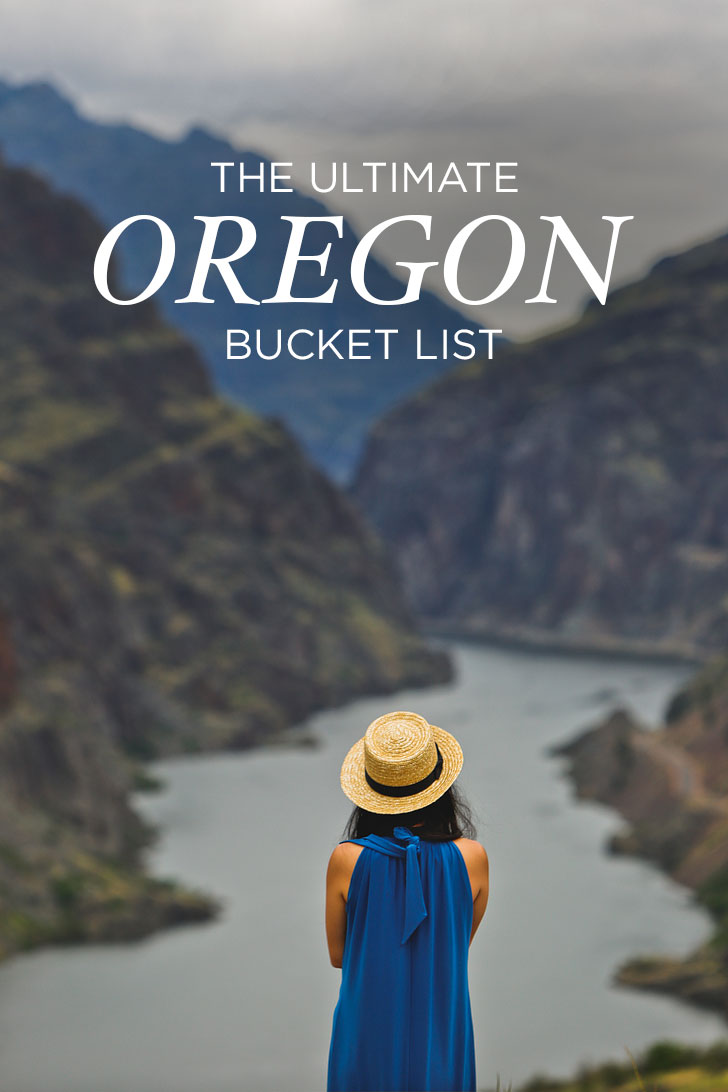 A big thank you to Travel Oregon for partnering with us on many of these trips. All opinions are always our own. This post may contain affiliate links, where we receive a small commission on sales of the products that are linked at no additional cost to you. Read our full disclosure for more info. Thank you for supporting the brands that make Local Adventurer possible.
Last Updated: Aug 7, 2018     First Published: Oct 24, 2017
THE ULTIMATE OREGON BUCKET LIST
There were over a thousand places in Oregon we wanted to explore, including all the waterfalls, state parks, mountains, lakes, breweries, etc. For the sake of making this post easier to digest, this is condensed checklist of 101 things to do divided by region. You can click the links for more info on each destination or region.
GREATER PORTLAND
☐ International Rose Test Garden (best to visit in June)
☐ Powell's Books
☐ Tom McCall Waterfront Park (for Cherry Blossom season)
☐ Wooden Shoe Tulip Festival (Mar-May – dates vary each year)
More: 101 Things to Do in Portland Oregon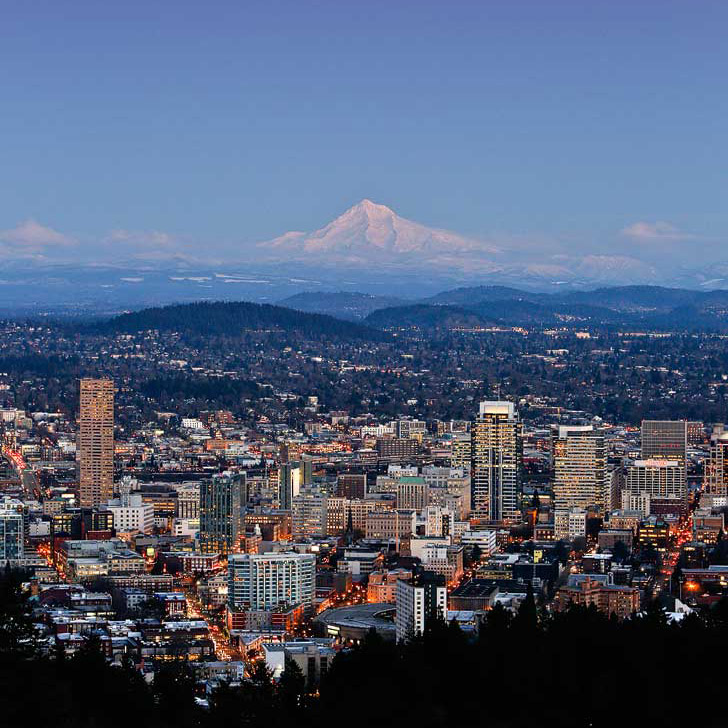 THE GORGE (COLUMBIA RIVER GORGE)
☐ Drive the Historic Columbia River Highway – 22 miles of waterfalls and lush forests
☐ Elowah Falls Hike + Continue to Munra Point Hike
☐ Eagle Creek Trail
☐ Multnomah Falls – really crowded with tourists but still worth one visit.
☐ Vista House
☐ Dog Mountain Hike, Washington side (best in spring)
More: 21 Best Hikes in the Columbia River Gorge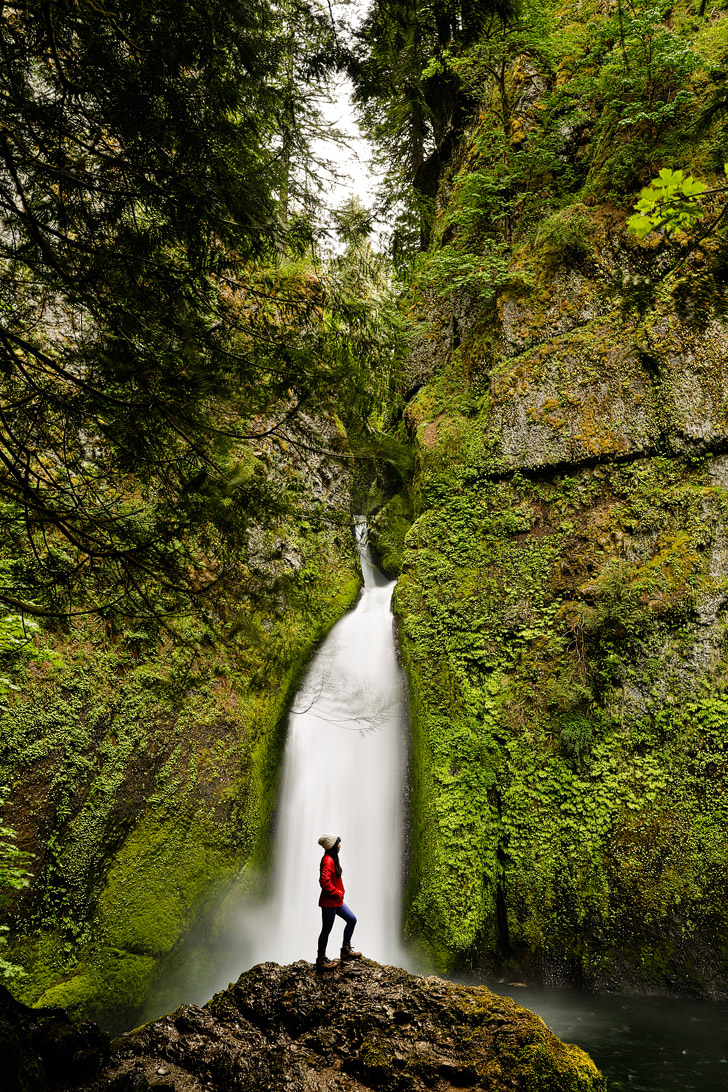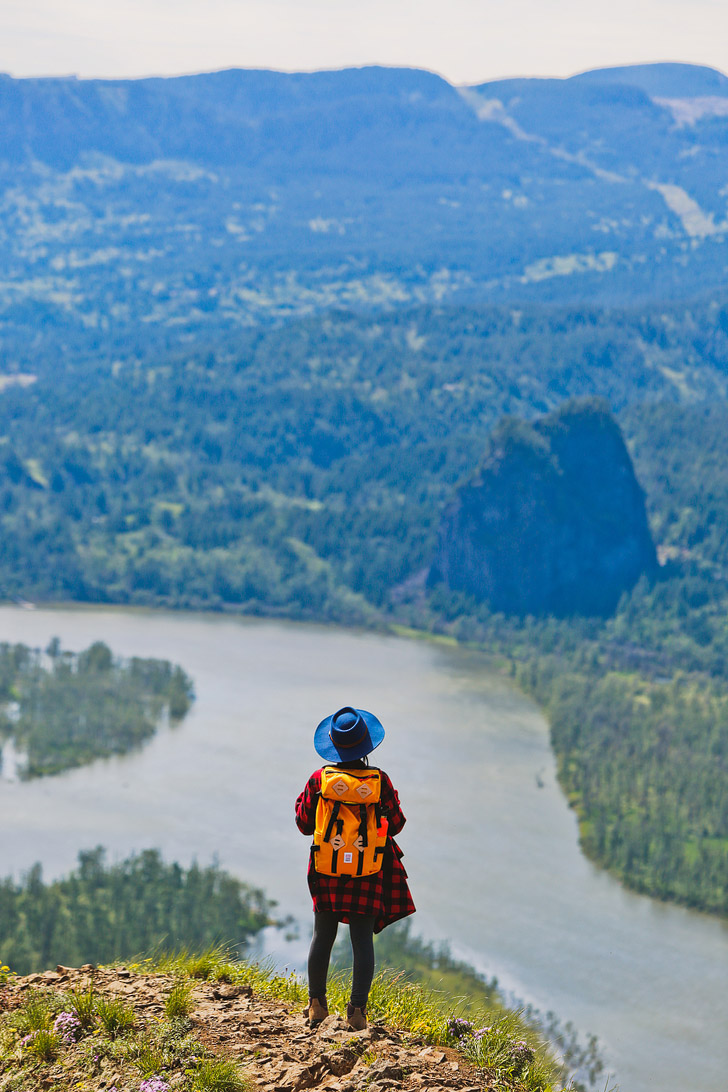 NOTE: Some of the Gorge is still closed due to the Eagle Creek Fire damage.
MOUNT HOOD
☐ Bald Mountain Hike (2.0 mi RT, 550 ft, easy)
☐ Hood River Lavender Farm or Lavender Valley Lavender Farm
☐ Mirror Lake
☐ Mt Hood Meadows Ski Resort
☐ Ramona Falls, Mt Hood National Forest
☐ Timberline Lodge – famous for being in the Shining.
☐ Timberline Trail – Most popular backpacking trail around Hood.
☐ Trillium Lake, Mt Hood National Forest – popular snowshoe spot in winter
More: 15 Best Wildflower Hikes in the Pacific Northwest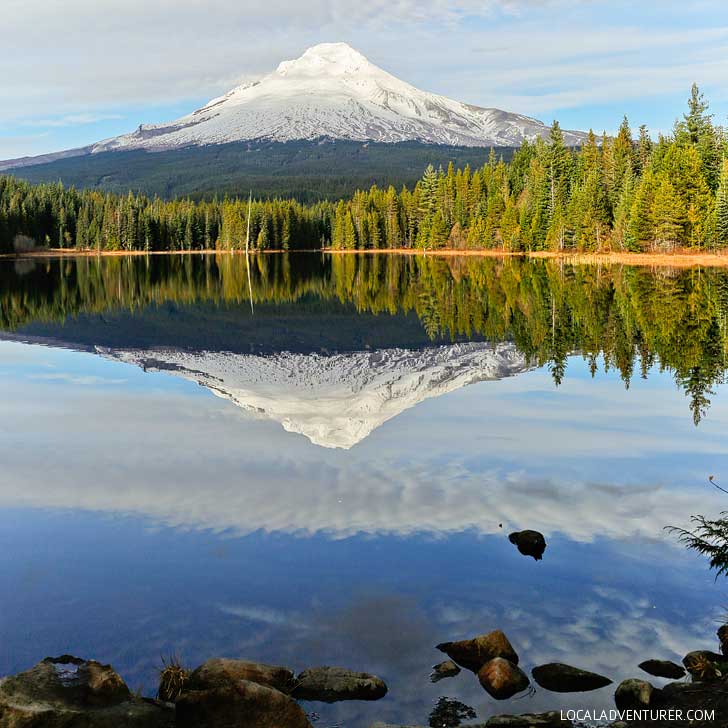 OREGON COAST
☐ Astoria
☐ Bandon – Wizard Hat, Howling Dog, and more
☐ Cannon Beach + Haystack Rock
☐ Cape Kiwanda State Natural Area + Haystack Rock 2
☐ Cape Lookout State Park
☐ Ecola State Park – hike to the beach
☐ Face Rock State Scenic Park (can see Haystack Rock 3 in a distance)
☐ Florence Sand Rail Tour
☐ Gold Beach – Shark Fin Rock
☐ Harris Beach State Park
☐ Heceta Head Light
☐ Kentucky Falls, Siuslaw National Forest
☐ Lewis and Clark National and State Historical Parks
☐ Oregon Dunes National Recreation Area: Try Sandboarding
☐ Oswald West State Park
☐ Sea Lion Caves – Largest sea cave in the US
☐ Sweet Creek Falls, Siuslaw National Forest
☐ Yaquina Bay State Recreation Site
☐ Yaquina Head Light – lots of great tide-pooling
More: All the Best Stops Along the Oregon Coast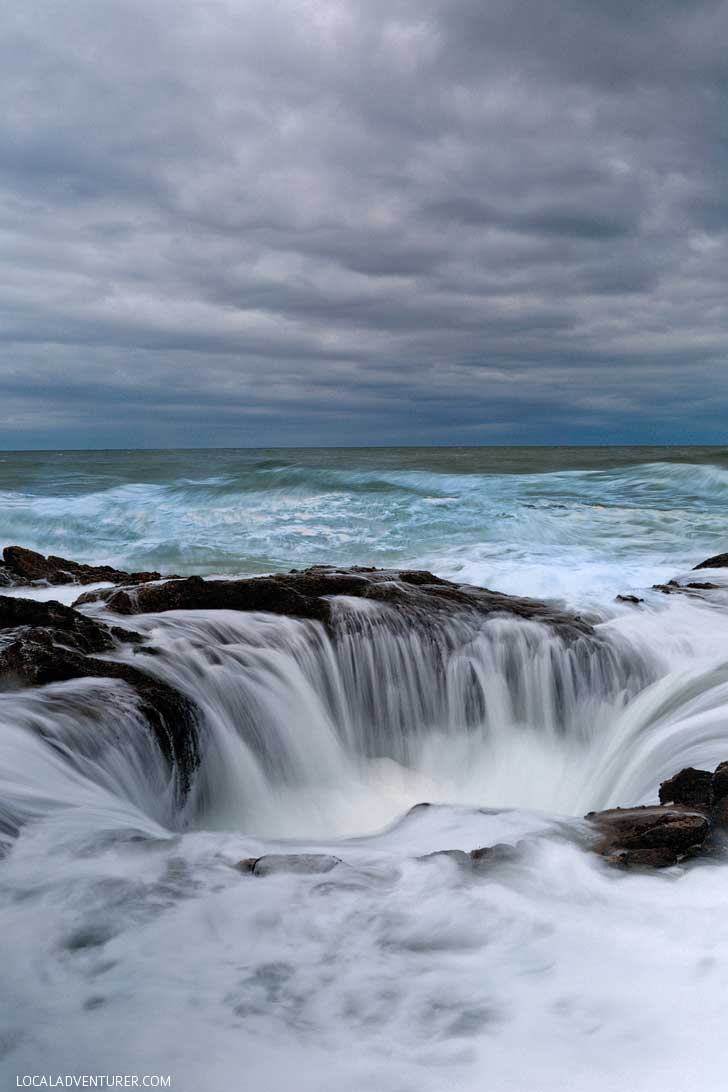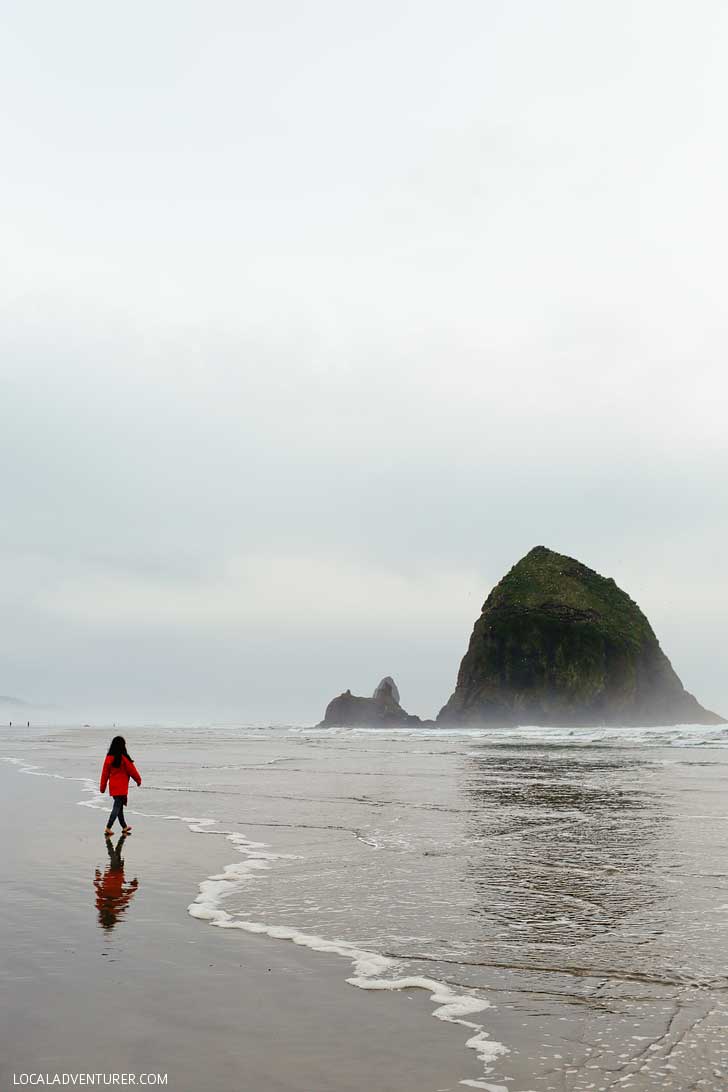 CENTRAL OREGON
☐ Bend – stop by Crux Brewery
☐ Cascade Lakes Scenic Highway (66 mi, 3-5 hours, Jun-Oct)
☐ Chush Falls Hike, Three Sisters Wilderness (5 mi, easy)
☐ Lost Lake – the lake that disappears every year
☐ Mount Bachelor – ski area
☐ Sahalie Falls + Koosah Falls
☐ Skylight Cave, Three Sisters Wilderness
☐ Sisters Loop Hike
☐ South Sister Summit Hike
☐ Sparks Lake, Deschutes National Forest
☐ Steelhead Falls, Terrebonne – swimming hole and cliff jumping
☐ Richardsons Rock Ranch – authentic experience digging for thunder eggs.
☐ Tumalo Falls, Deschutes National Forest
☐ White River Falls State Park
☐ Whychus Creek Falls, Deschutes National Forest
More: 7 Amazing Things to Do at Smith Rock State Park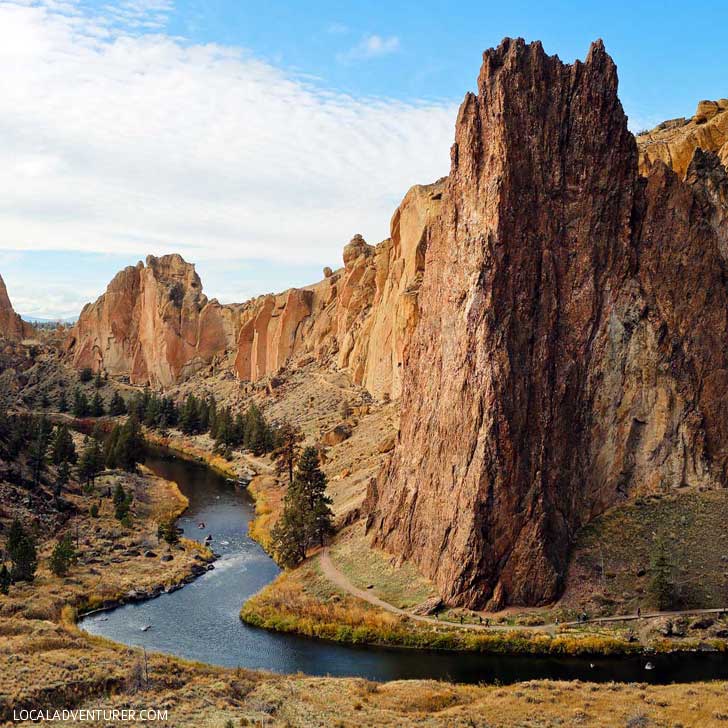 WILLAMETTE VALLEY
☐ Enchanted Forest Theme Park
☐ Abiqua Falls – you need a 4 wheel drive with high clearance
☐ Breitenbush Hot Springs
☐ Cougar Hot Springs / Terwilliger Hot Springs
☐ Diamond Creek Falls, Willamette National Forest
☐ Opal Creek, Willamette National Forest
☐ Proxy Falls, Willamette National Forest
☐ Salt Creek Falls, Willamette National Forest
☐ Sweet Creek Falls
☐ Tamolitch Blue Pool, Willamette National Forest
☐ Trestle Creek Falls, Umpqua National Forest
☐ Tamolitch Blue Pool, Willamette National Forest
☐ Waldo Lake
☐ Willamette Valley Wine Tour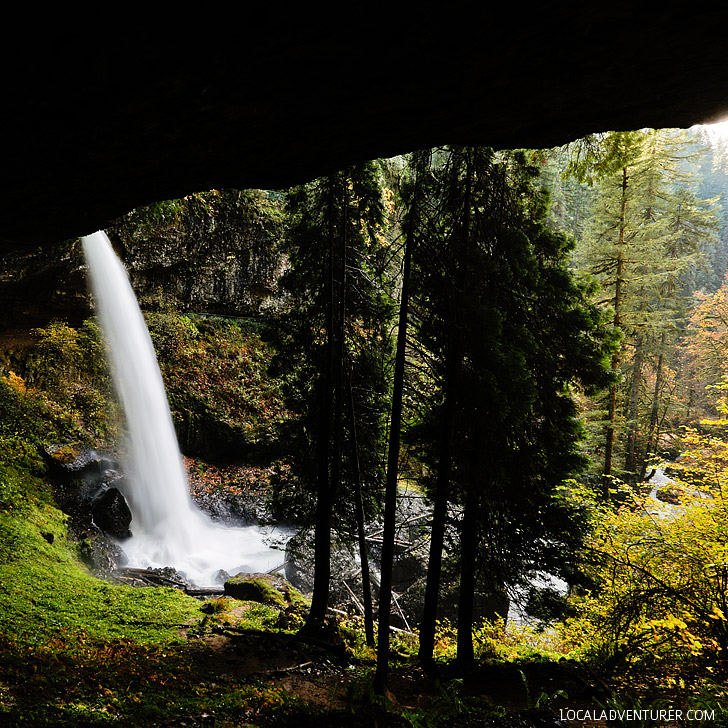 EASTERN OREGON
☐ Cottonwood Canyon State Park – Oregon's largest state park.
☐ Eagle Cap Summit, Wallowas (19 mi RT, 4000 ft, difficult)
☐ Glacier Lake, Wallowas
☐ John Day Fossil Beds National Monument (includes Painted Hills)
☐ Wallowa Lake, Wallowa-Whitman National Forest
☐ Ice Falls + Ice Lake, Wallowas
☐ Leslie Gulch, Jordan Valley
☐ Steens Mountain Wilderness
☐ Succor Creek State Natural Area
☐ Thorp Creek Hike, Wallowas (9.9 mi RT, 2830 ft, moderate)
☐ Hells Canyon Overlook
☐ Pendleton
☐ National Historic Oregon Trail Interpretive Center
More: Your Ultimate Guide to Road Tripping in Eastern Oregon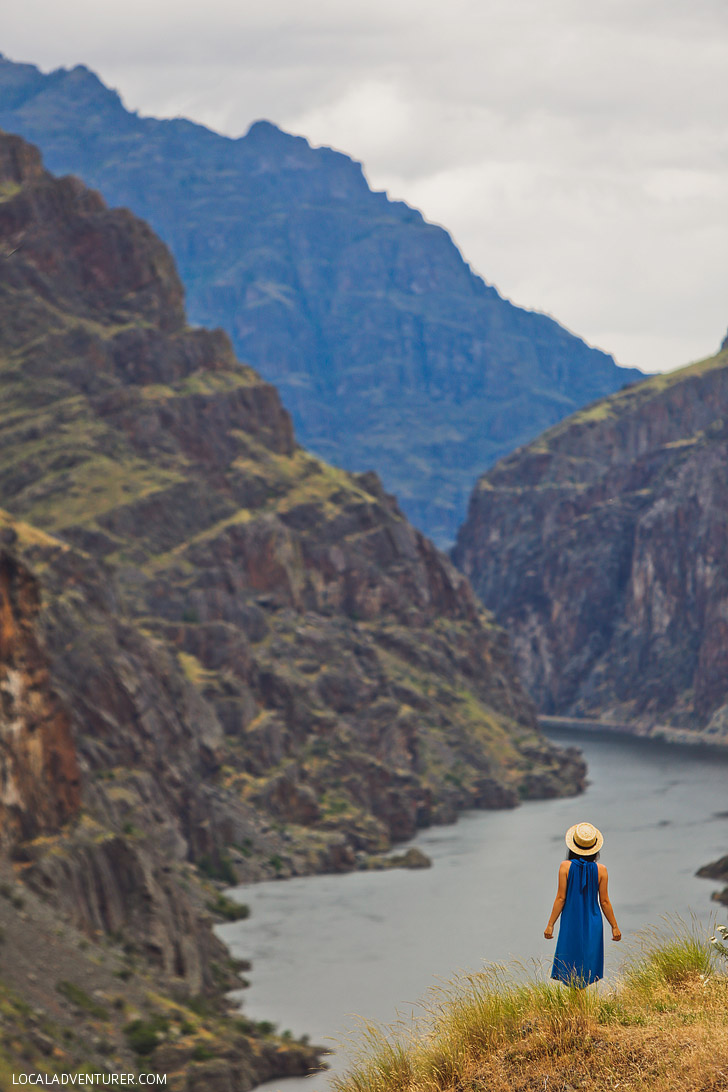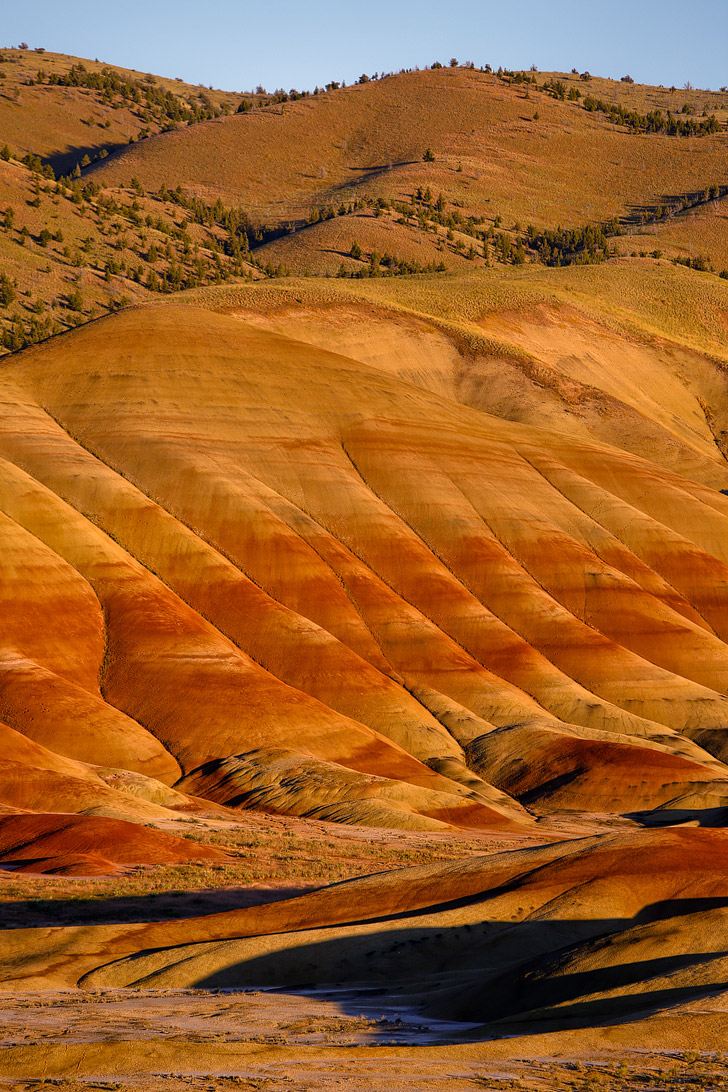 SOUTHERN OREGON
☐ Oregon Caves National Monument and Preserve
☐ Hike / Raft Rogue River
☐ Summer Lake Hot Springs
☐ Tate Creek Slide, Rogue River
☐ Toketee Falls
☐ Umpqua Hot Springs
More: Top Things to Do at Crater Lake National Park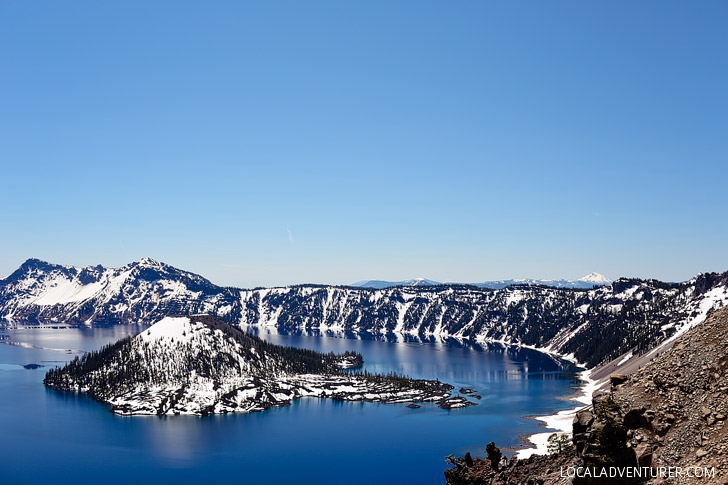 ESSENTIAL TIPS FOR FIRST TIME VISITORS
Before your trip, visit 

TripCheck

 to see weather conditions and make sure roads are open.  

Each region has very different climates and road conditions. Be sure to do some research to find the best times to visit each area. In high elevations, roads may be closed until late summer. Certain parts of the state are more developed than others. Check road conditions to see if you need a four-wheel drive and high clearance vehicle. In Eastern Oregon, for example, you will run into more dirt/gravel roads.
Waterfalls are gushing in the winter, but you also get the rainiest weather. If you go in early summer you can get decent weather and the waterfalls aren't dried up to a trickle compared to late summer.
We always recommend being prepared with layers (especially a rain jacket) and waterproof shoes that give you support (HERS + HIS).
Pick up an Oregon State Park Pass, NW Forest Pass, America the Beautiful Pass to save money when visiting all the parks.
Our go-to camera set up: Canon 5D Mark III + 35mm + 70-200mm
Have you visited Oregon? What's at the top of your list?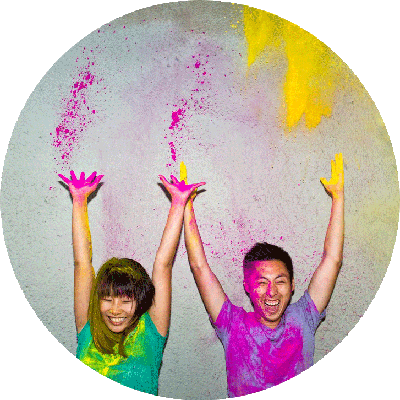 ESTHER + JACOB
Esther and Jacob are the founders of Local Adventurer, which is one of the top 5 travel blogs in the US. They believe that adventure can be found both near and far and hope to inspire others to explore locally. They explore a new city in depth every year and currently base themselves in Portland Oregon.