Visiting the Alvord Desert? Here's everything you need to know.
The ground crunched beneath me as I took each step. Alvord Desert looked nothing like the Oregon I've explored before. After 10 minutes of walking, I arrived at the edge of the water, where the white cracked landscape suddenly changed to a deep brown. This had been a year of heavy snowfall.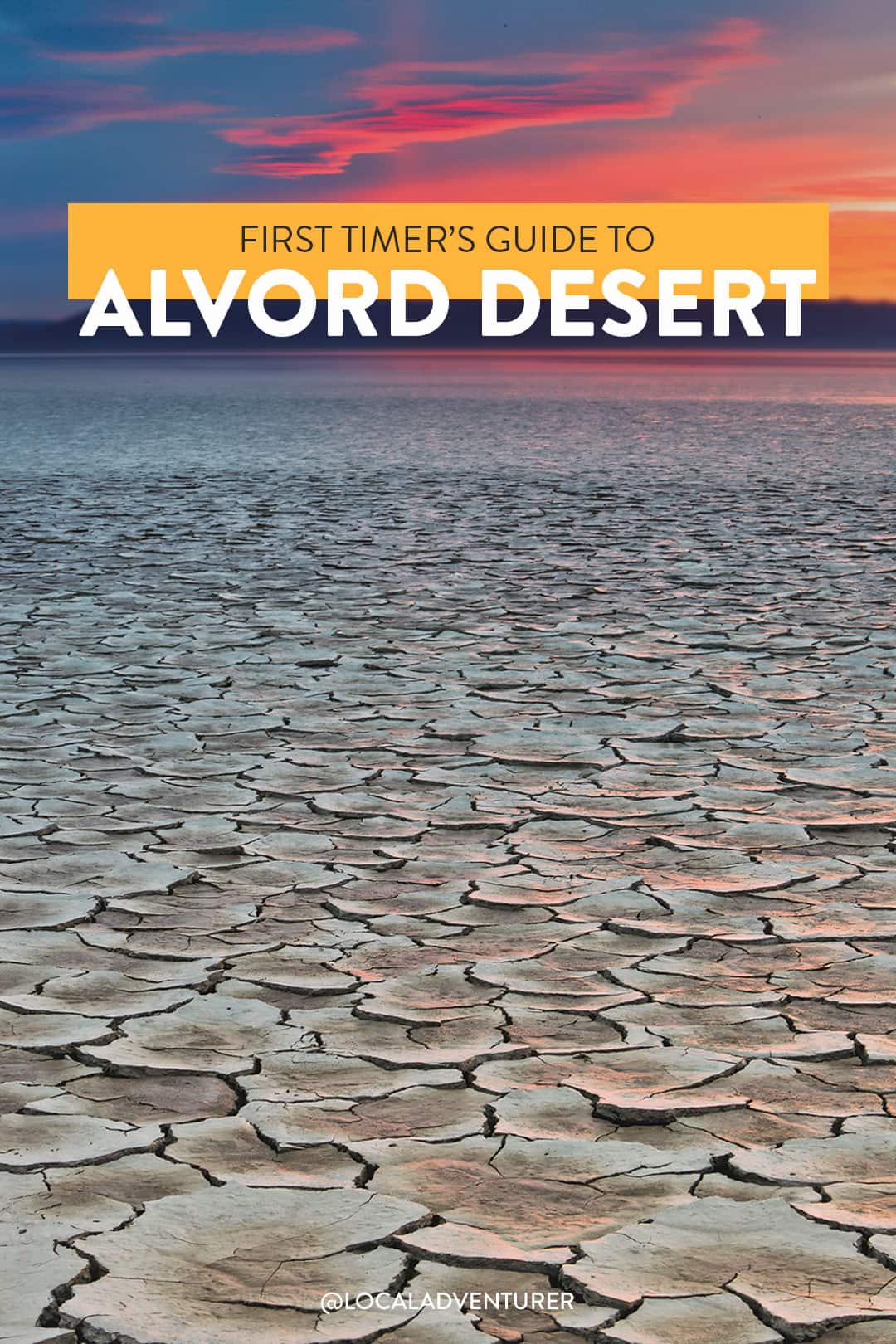 This post may contain affiliate links, where we receive a small commission on sales of the products that are linked at no additional cost to you. All opinions are always our own. Read our full disclosure for more info. Thank you for supporting the brands that make Local Adventurer possible.
Last Updated: January 19, 2023
About the Alvord Desert
The Alvord Desert is located in Harney County in southeastern Oregon. It is one of the largest playa lakes in Oregon created when rainwater fills shallow depressions in the landscape leaving behind salt minerals as it evaporates. It is truly a unique landscape and when people see a photo of it, the most common response is "that's in Oregon??"
The dry lake bed is about 12 miles long and 7 miles wide and only receives an average of 7 inches of rain per year. Just west of the desert is Steens Mountain looming over the lake bed and creating a beautiful backdrop.
See More: The Ultimate Eastern Oregon Road Trip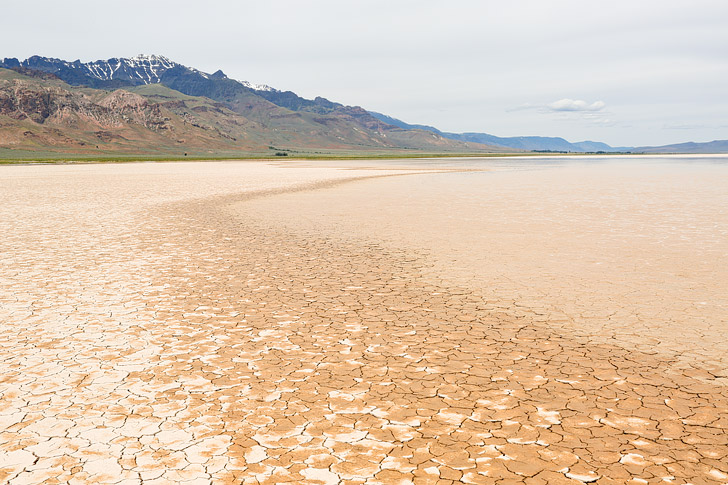 Best Time to Visit the Alvord Desert
Each season offers a very different experience at the Alvord Desert.
Winter has cool temperatures between 40 and 50 °F during the day and between 20 and 30 °F at night.
Spring is when most of the rain falls. The rain collects in the playa and makes travel across it difficult. Days are still cool with highs between 50 and 60 °F, but it only drops down to between 30 and 45 °F at night.
Summer brings some of the hottest temperatures in the state with highs between 85 and 95 °F. Nighttime temperatures drop to around 60 to 70 °F.
Fall temperatures drop back down to highs between 60 and 80 °F and lows between 40 and 50 °F. It is the driest time of the year.
We visited in late spring when there was still snowmelt on the playa. It was a great time to shoot since we also had the water to see, but they did not recommend camping on the playa since the water can move overnight. If you're planning on camping, fall is the most ideal with its cool temperatures and little rainfall.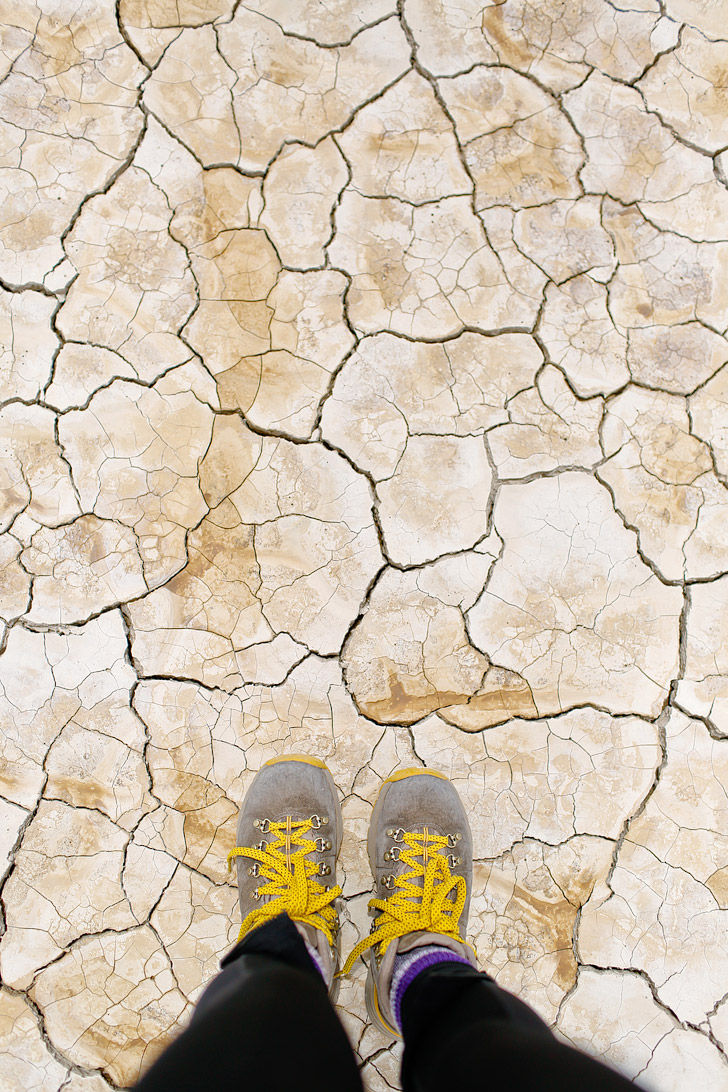 5 Things to Do in the Alvord Desert
1. Drive on the Playa
You can drive, hike, or bike throughout the desert on public lands. They recommend only driving during the dry season (July through November) otherwise you risk getting stuck in the mud.
2. Soak in Alvord Hot Springs
Alvord Hot Springs is the best one to visit. It's privately owned, and you get access for $5 (bring cash). If you pay to camp, you can use the pools 24 hours, while day visitors can only be there during business hours. You can also visit Willow Hot Springs, 35 miles southeast of fields. It is free to use but isn't serviced or easy to find.
There are five springs located around the perimeter of the desert, including Mickey Hot Springs, Alvord Hot Springs, Tule Springs, Buckbrush Springs, and Borax Hot Springs. Alvord Hot Springs is the only one that you can soak in.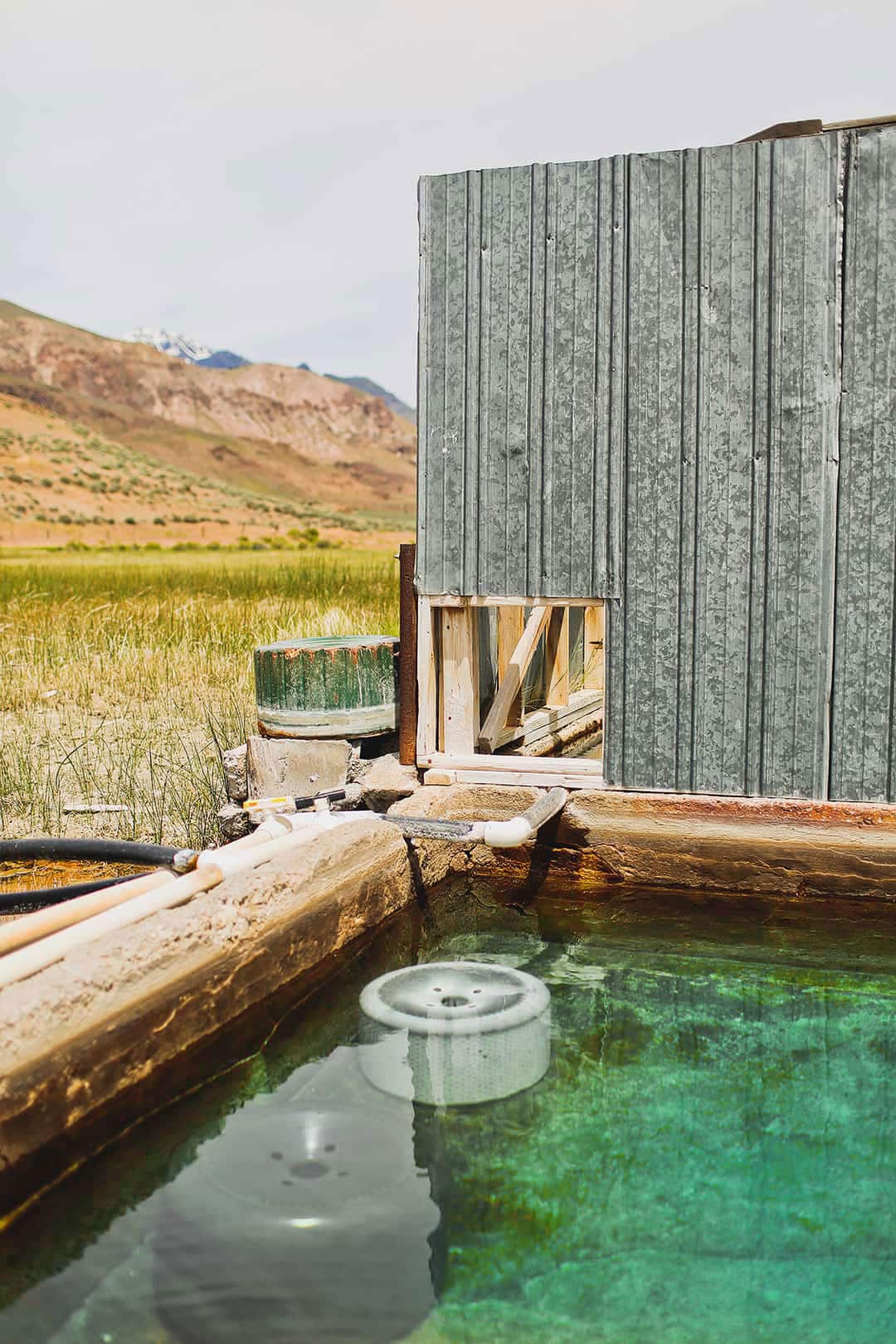 3. Watch Wild Mustangs
Wild horses sometimes drink from the springs. It's hard to predict when they might be around, but if you keep your eyes open towards the eastern edge of the desert, you might get lucky! There are also bighorn sheep, mule deer, elk, and pronghorn in the Steens Mountain Wilderness area.
4. Stargaze
There is very little noise pollution in the area, so you can get amazing views of the sky. If you go around new moon in the summer, you get dazzling milky way views.
5. Camp on the Playa
People love camping out on the playa and have done so for years. Just be sure to scout before you set up camp.
If there is any water on the desert, it can move quickly! We were told that there was recently a group camping and the water moved from the north to the south overnight due to the high winds. The next morning, they woke up in mud and were stranded for a couple of days before they could get out.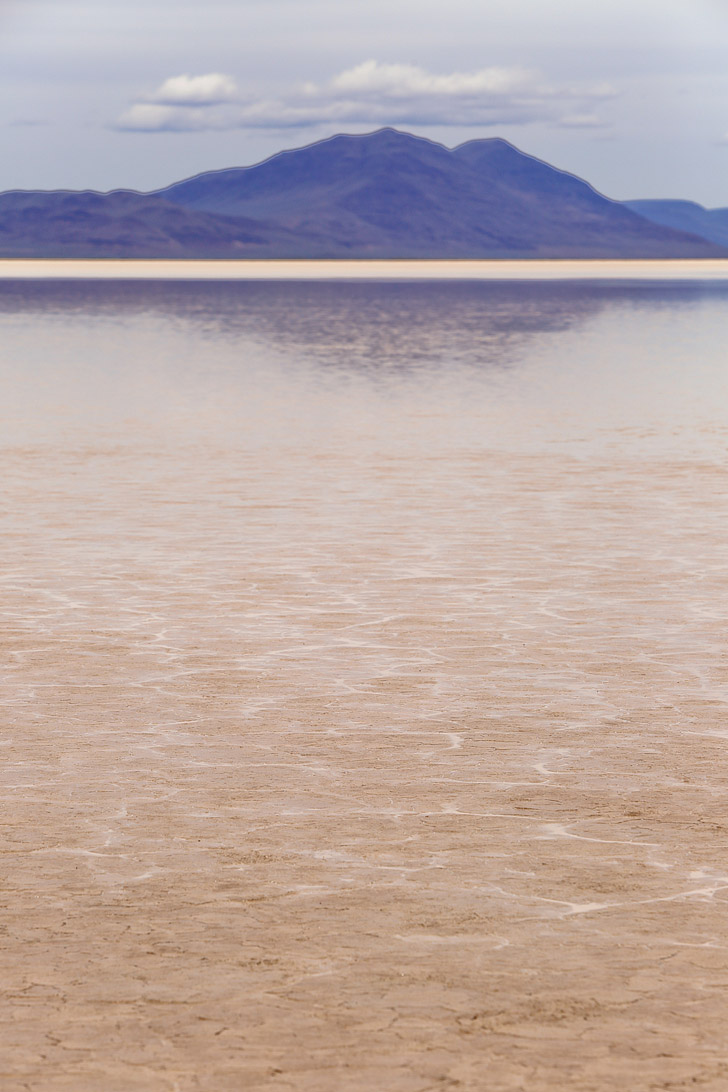 Directions to Alvord Desert
We had trouble finding the best way to the desert. You can see it from Fields-Denio Road, but as you drive closer, it just feels like you're driving parallel to it. We initially used directions for a hike but decided to go to Alvord Hot Springs instead. They have a private road with access to the desert that guest can use.
To Alvord Hot Springs
You can find Alvord Hot Springs via the Fields-Denio Road from the north or south. From the north, drive roughly 41 miles south of Fields-Denio Road from Highway 78 and it will be located on your left. From the south, its 23 miles north on Fields-Denio Road.
To the Hike
From Highway 78, travel south on Fields-Denio Road for 35 miles. At this point, you will find a road off to the right (west) towards Steens Mountain. Drive another mile on this dirt road until you find a parking area.
The Roads
The Fields-Denio Road is a mostly unpaved, gravel road. It is well maintained but can still have sharp and/or large rocks. If the road has been recently graded, these rocks float to the top. Either way, drive carefully and cautiously giving yourself plenty of extra time.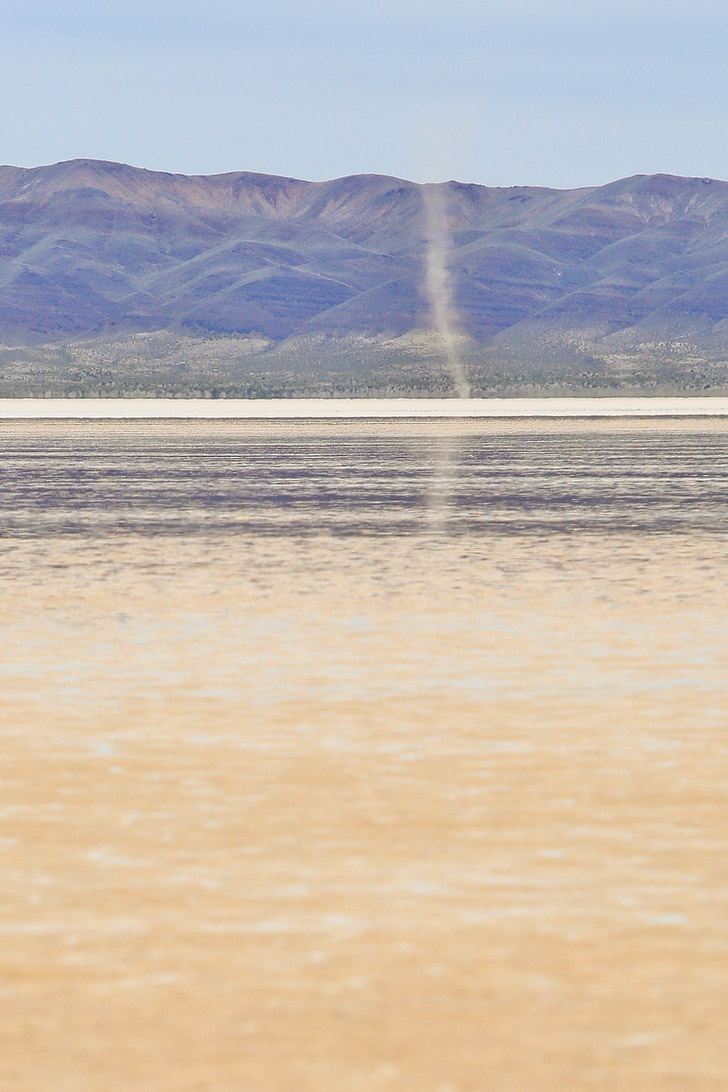 Where to Stay in the Alvord Desert Area
People love the camping experience on the playa. It is dispersed camping but keep in mind that the west side of the desert is lined with private property as well. They aren't fenced so keep clear so that you aren't trespassing.
After talking to locals, some say camping in the desert is something everyone should do. Others we talked to recommend camping on the edge of it instead of the center. The vast open space means there is little protection from the wind and any moisture can turn it into sticky mud you can't get out of.
Regardless of where you camp, always use the LEAVE NO TRACE mentality. That includes your garbage and feces. Don't turn the desert into a toilet. Also, as tempting as it is to start a campfire, fires are not allowed! Fire season is a real thing there so do your part by not contributing to the risk.
If you're looking for something more established, there are camp and RV sites available at Alvord Hot Springs.
You can also check out the MASH (Mobile Alvord Sleeping Huts) units at Alvord Hot Springs for a unique experience. We got to peek inside but hope to do this next time we visit. They will keep you protected from the wind, and you'll be within walking distance from the desert and hot spring pools.
There are a few hotel options nearby but require some driving. See the map below.
Essential Tips
Fill up on gas before heading to the desert. There are year-round gas stations in Burns and Fields, Oregon. There is also a gas station in Frenchglen that is only open during the summer.
Bring some full gasoline canisters especially if you plan on being in the area for a while
There isn't much cell reception out here. Be prepared with printed or screen grabbed directions. Strangely enough the dirt road parallel to the desert had cell service with verizon, and it's probably the most signal we got on our Eastern Oregon road trip.
Check the weather! Rain can make the roads so sticky that even four-wheel drive vehicles will get stuck.
Bring plenty of water.
Fires are not allowed.
Be respectful of your neighbors. There is a lot of private land surrounding the desert, especially the west side.
Leave no trace. Pack out your trash and don't turn the desert into a toilet.
Be aware that you may run into ranchers and their cattle. When driving down Fields-Denio Road, there are a lot of ranches.
Day Use Permits for Hikes – There are also multiple hikes in the Steens wilderness area that start on private property owned by Alvord Ranch. You need to stop by their office to buy a permit. There is a day-use fee for the hot springs and the desert.
If you're staying at Hotel Diamond, we highly recommend making dinner reservations.
Photography Tips
There is no cover in the Alvord desert. The best light is at sunrise and sunset and also won't be as hot.
Keep your batteries with you in your sleeping bag or close to your core if you're camping in the cold. It will help them from draining quickly.
If you plan on flying a drone, be aware that there is private land all around you. Also, do not fly over the hot springs unless you specifically get permission.
Bring a long lens if you want to bring the background closer to the subject. It will compress the shot.
What to Pack
Layers are always helpful. No matter what time of year it is, temperatures vary significantly from day to night.
Bathing Suit and Towel for Hot Springs
Camera (5D Mark IV) + Lenses (35mm)
Planning Checklist
Did you know that Oregon had a desert like this? Have you been camping on a playa before?
DID YOU ENJOY THIS POST? PIN IT FOR LATER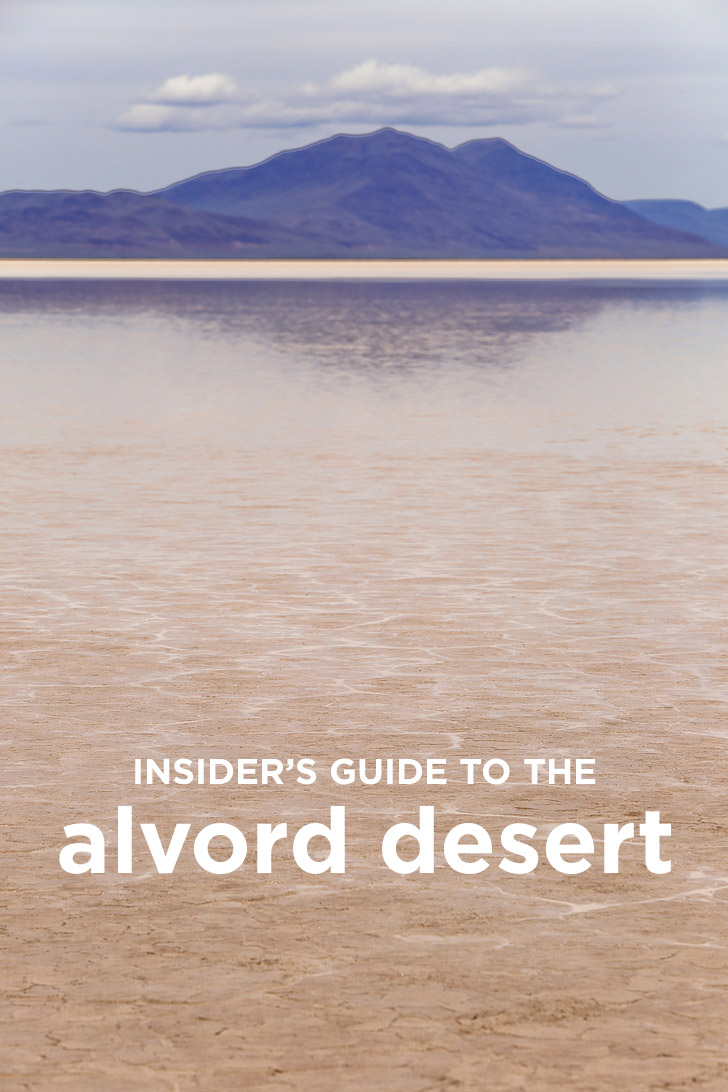 See More Oregon Attractions
⟡⟡⟡⟡⟡
"Discovery consists not of seeking new lands but in seeing with new eyes" – M. Proust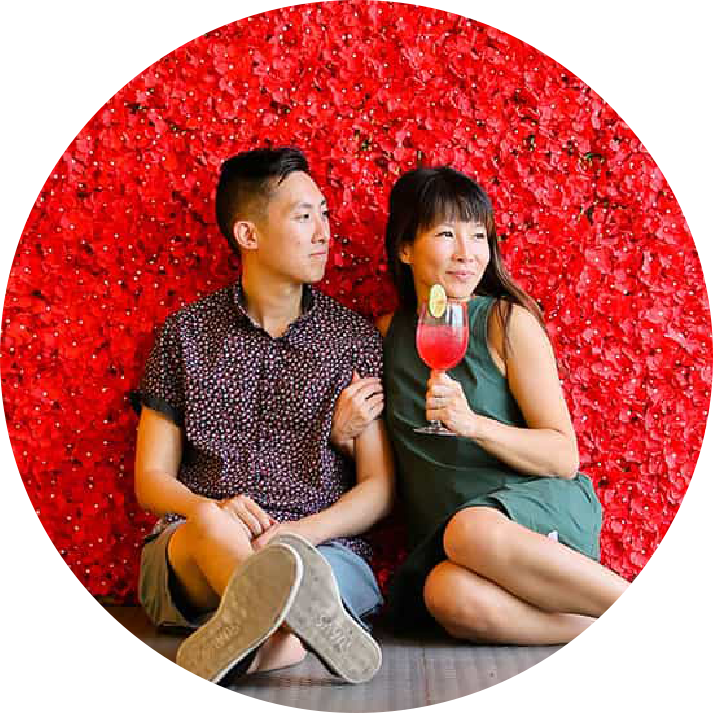 Esther + Jacob
Esther and Jacob are the founders of Local Adventurer, one of the top 5 travel blogs in the US. They believe that adventure can be found near and far and hope to inspire others to explore locally. They explore a new city in depth every year and currently base themselves in Las Vegas.
Follow on Instagram (E + J), YouTube, TikTok, and Pinterest.