The Rowena Crest Viewpoint is about an hour and a half east of Portland, and if you're on instagram, you're probably very familiar with this spot. It's worth the drive! You get amazing views of the gorge, but the highlight is the horseshoe curve along the road.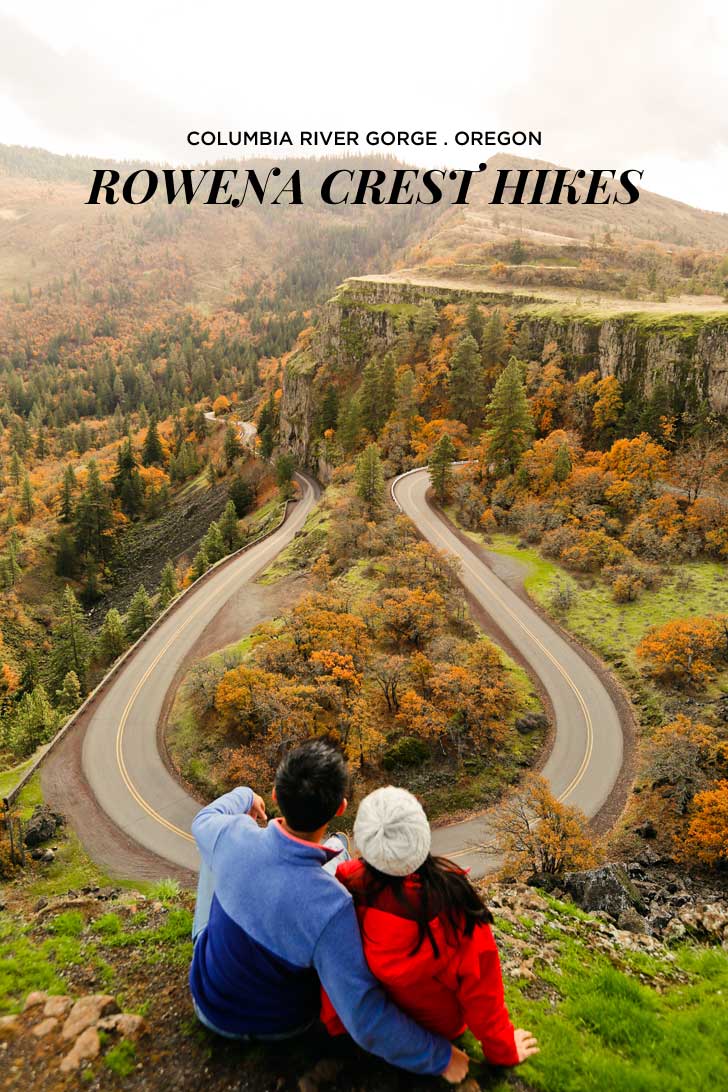 EASY HIKE
Rowena Plateau Trail
Distance: 1 miles
Elevation Gain: 100 feet
Difficulty: Easy
Trailhead: Latitude: 45.68259, Longitude: -121.30065
MODERATE HIKE
McCall Point Hike
Distance: 3.6 miles
Elevation Gain: 1070 feet
Difficulty: Moderate
Trailhead: Latitude: 45.68259, Longitude: -121.30065
Season: May – Oct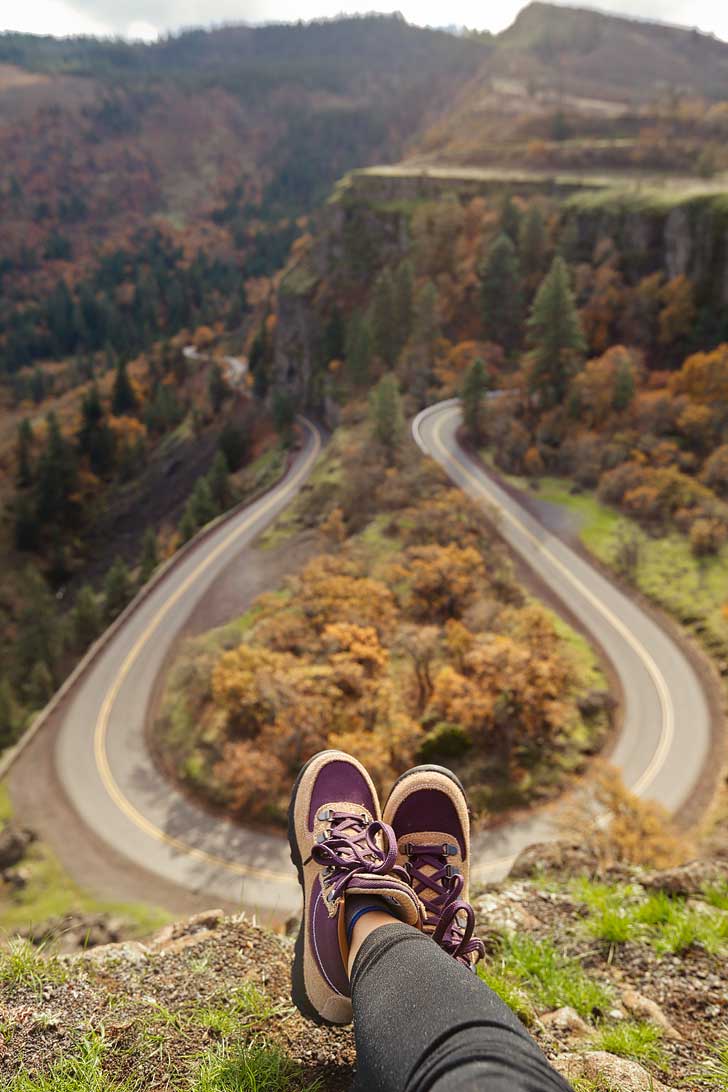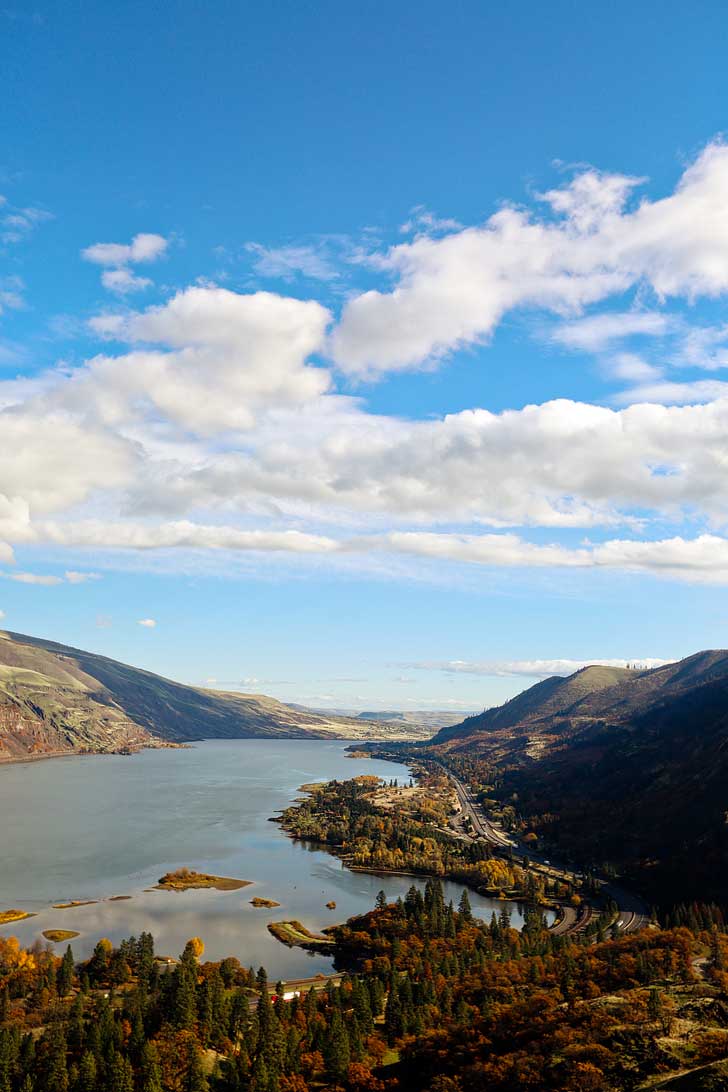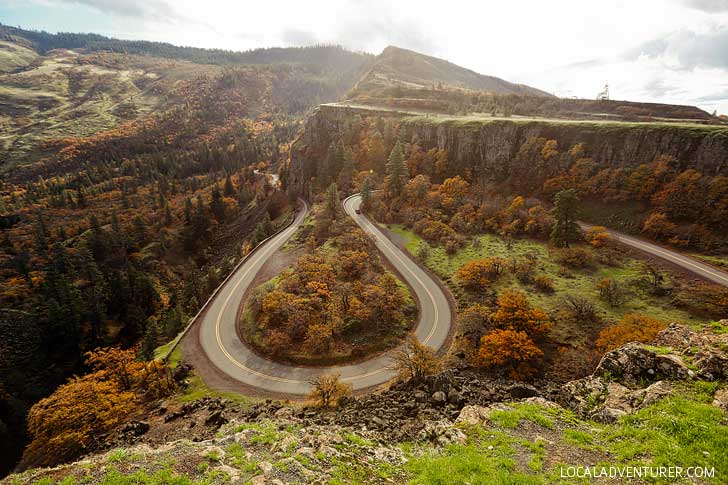 Pin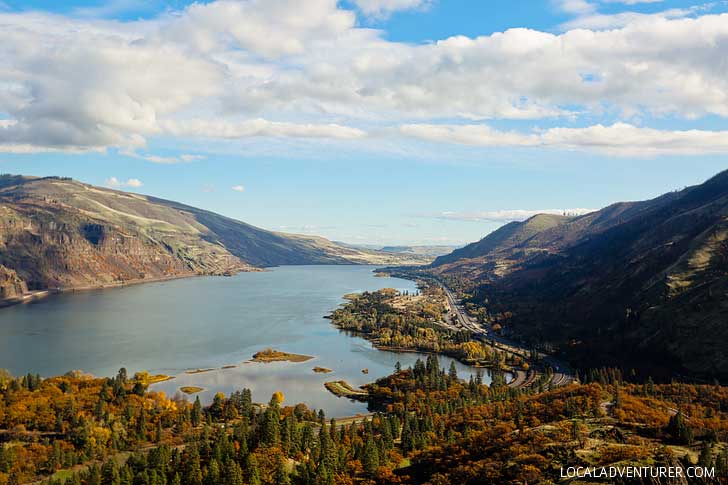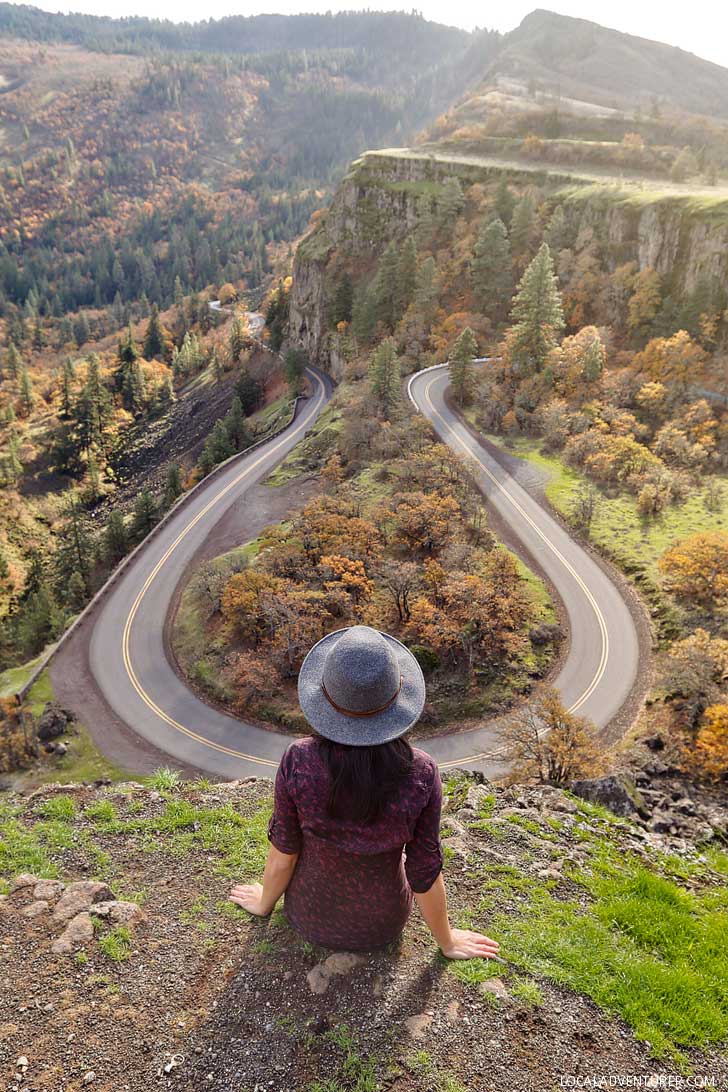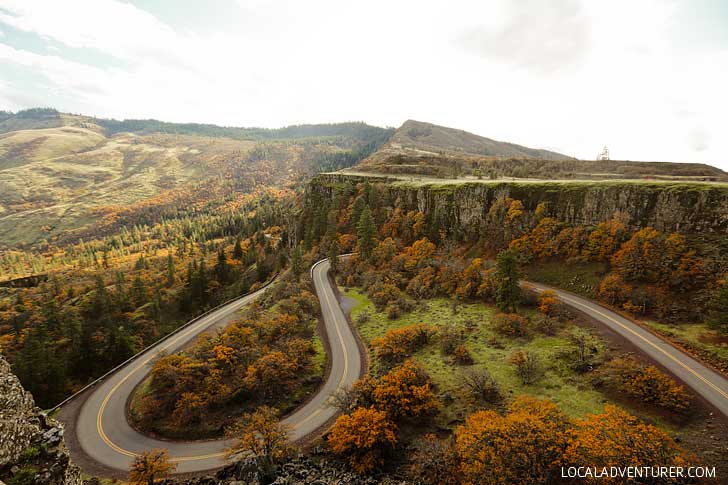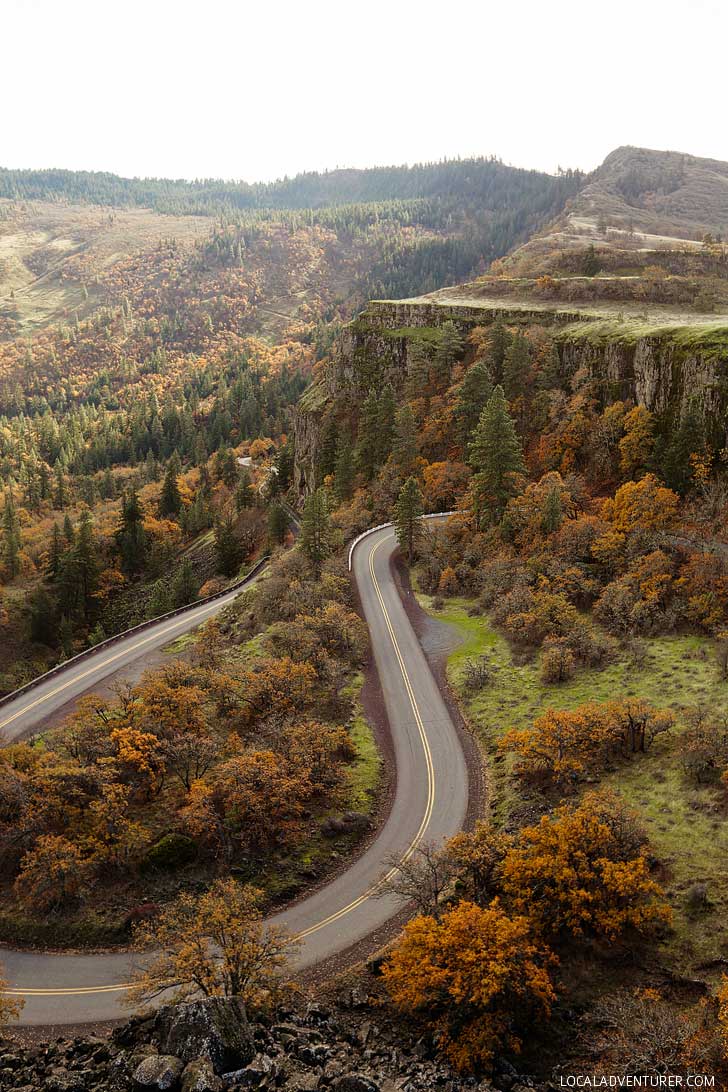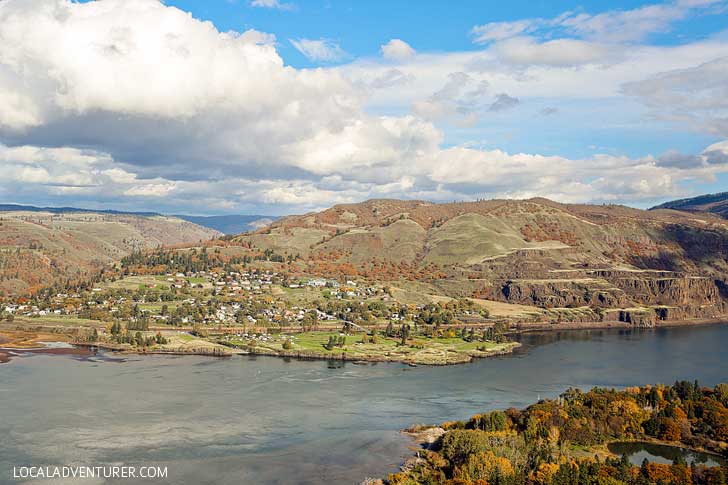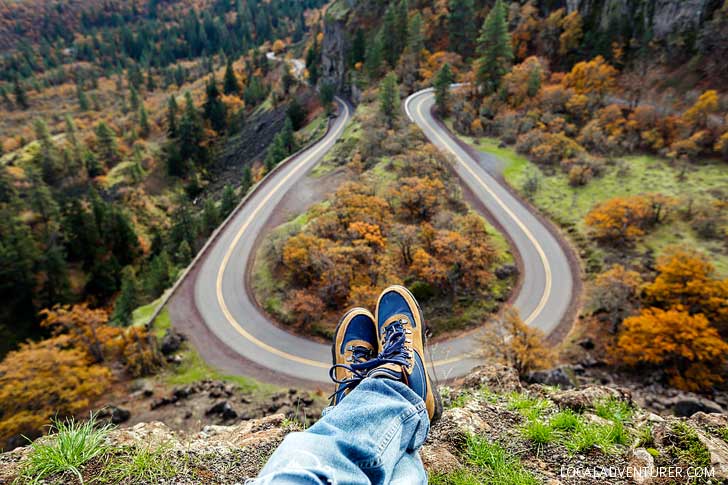 DIRECTIONS
You head east on I-84 from Portland, you make your way through the Columbia River Gorge. After passing Hood River, this is where you have a couple of options on how you want to get there. The most direct route is driving just past the viewpoint to exit 76 and taking the windy road up to the viewpoint. From this side, you will actually drive along the horseshoe curve that you'll see from the top. For a more scenic drive, you can get off at exit 69 where you'll drive along smaller roads and approach the crest from the other side. Either way, it's an easy drive to a great spot for photos.
Rowena Crest Viewpoint Coordinates: 45.68259, -121.30065
We visited in early November and still caught the last of autumn. We'll definitely be back when the trails open again and also to catch the wildflowers. If you visit during late Spring / early Summer (around May), you'll find over 300 species of wildflowers on the drive up to Rowena Crest and in the surrounding Tom McCall Preserve.
NEARBY
Columbia River Gorge National Scenic Area (16 miles / 22 mins away)
Hood River (16 miles / 23 mins away): this is a city you will pass and it's a great stop for a meal or a beer. We haven't tried too many spots here yet, but Double Mountain Brewery has good pizza and beers!
Wyeth State Park (29 miles / 32 mins away)
There are tons of waterfalls along the way. See other waterfall hikes here.
WANT TO STAY NEARBY? Click Here For Best Prices and Hotel Reviews
PIN FOR LATER: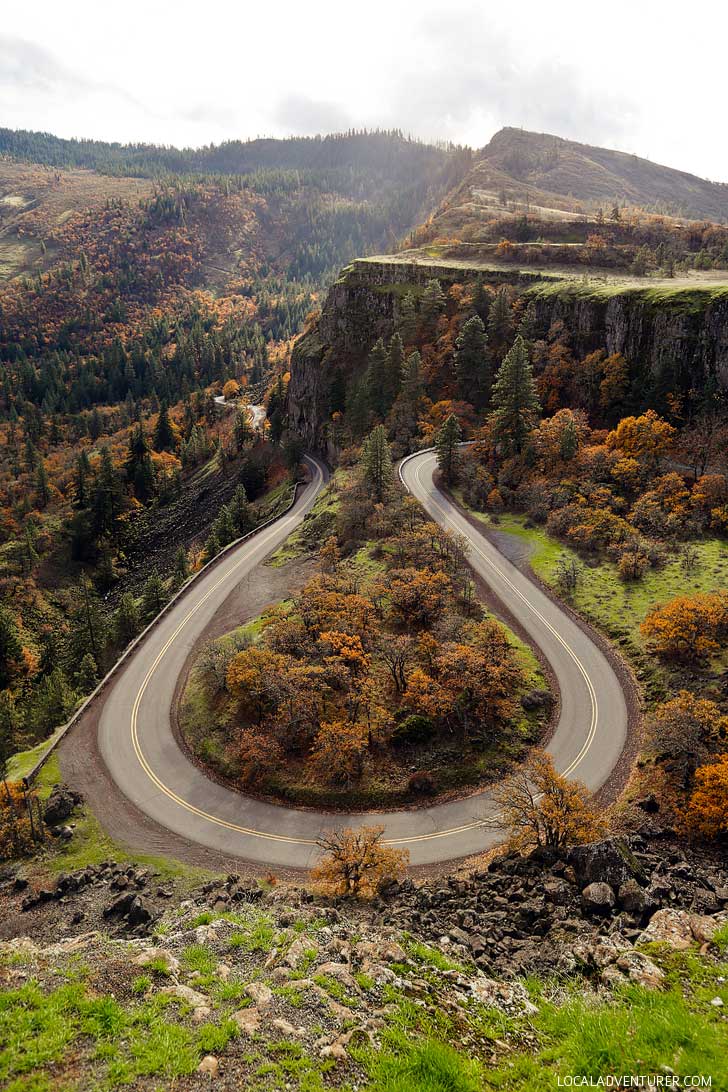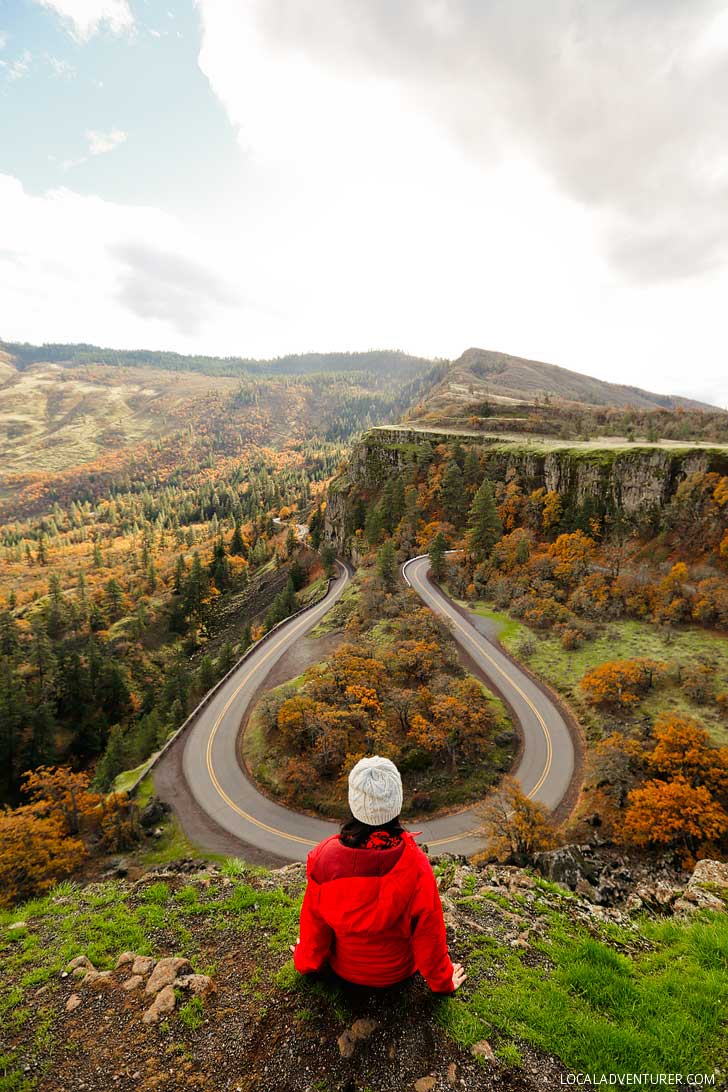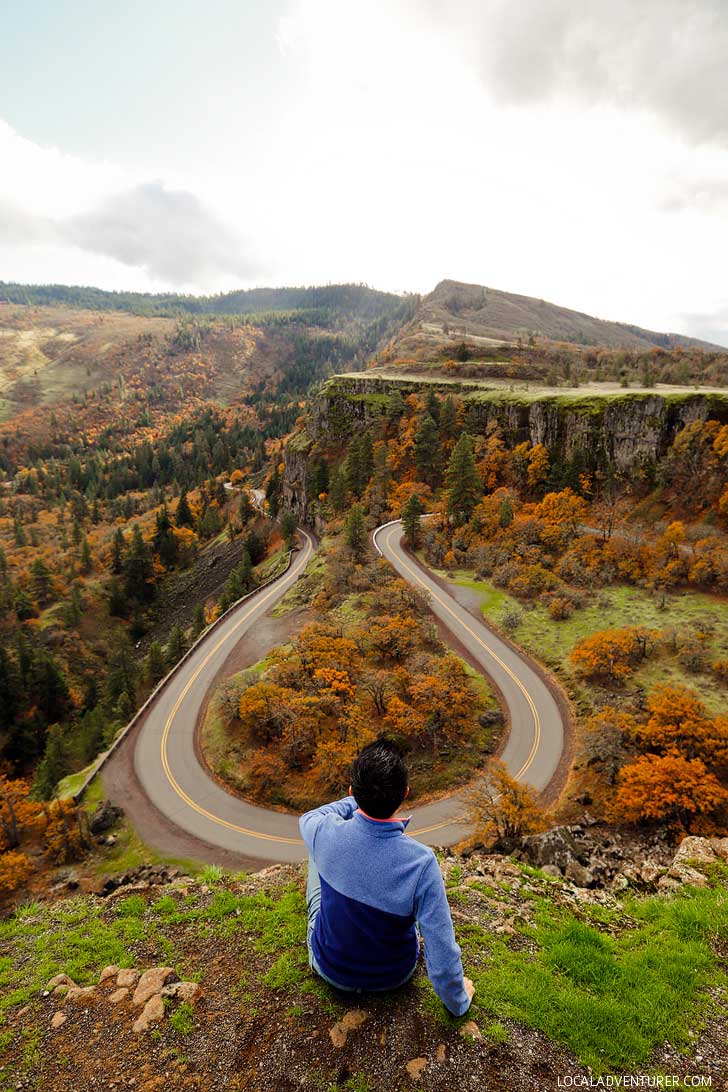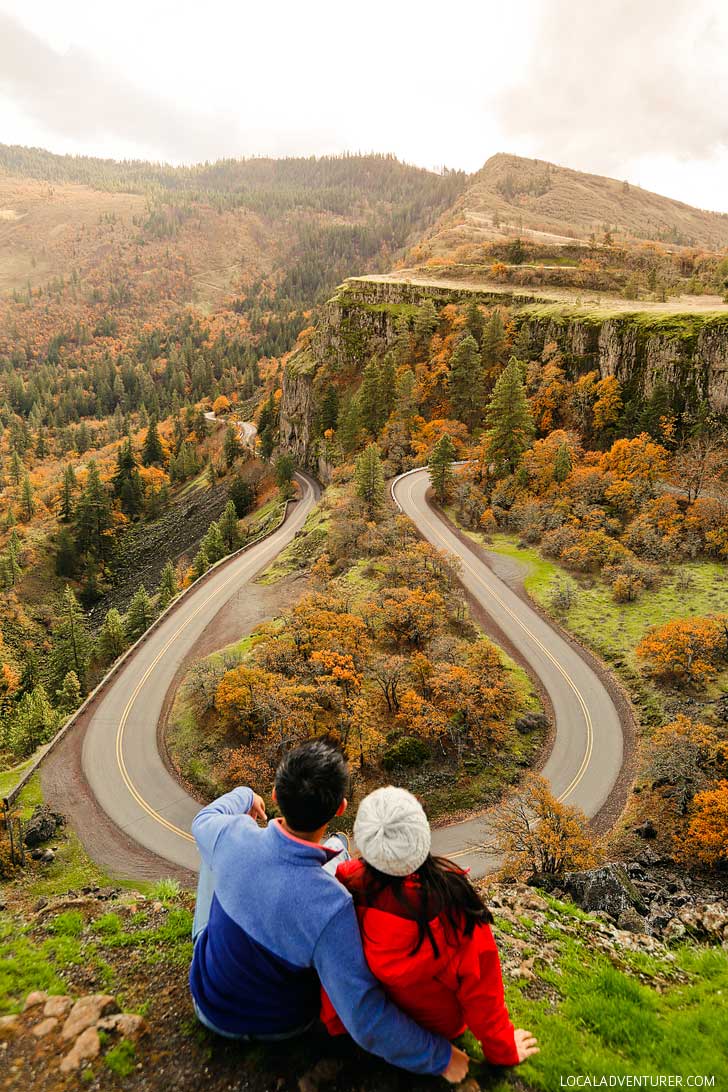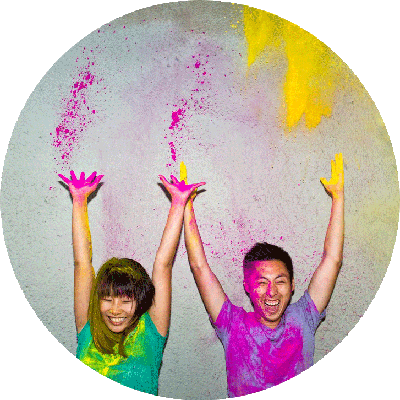 Pin
ESTHER + JACOB
Esther and Jacob are the founders of Local Adventurer, which is one of the top 50 travel blogs in the world. They believe that adventure can be found both near and far and hope to inspire others to explore locally. They move to a new city every year and currently live in Portland, Oregon.