ROCKAWAY BEACH – Mile 50.8
Kelly's Brighton Marina (Nehalem Bay) – We love it so much we've gone back three times. You need 1-2 hours to go crabbing, and the weather can affect the excursion. We ate some of the freshest oysters and crab. Kelly taught us so much about the art of crabbing, and his enthusiasm was contagious.
Emily Reed Shipwreck – This is not always visible. Every so often, the sands shift and reveal the 102-year-old shipwreck.
Pronto Pup – where the original corndog was invented. They were too salty for my taste, but hey… it's the original!
See More:How to Treasure Hunt for the Famous Lincoln City Glass Floats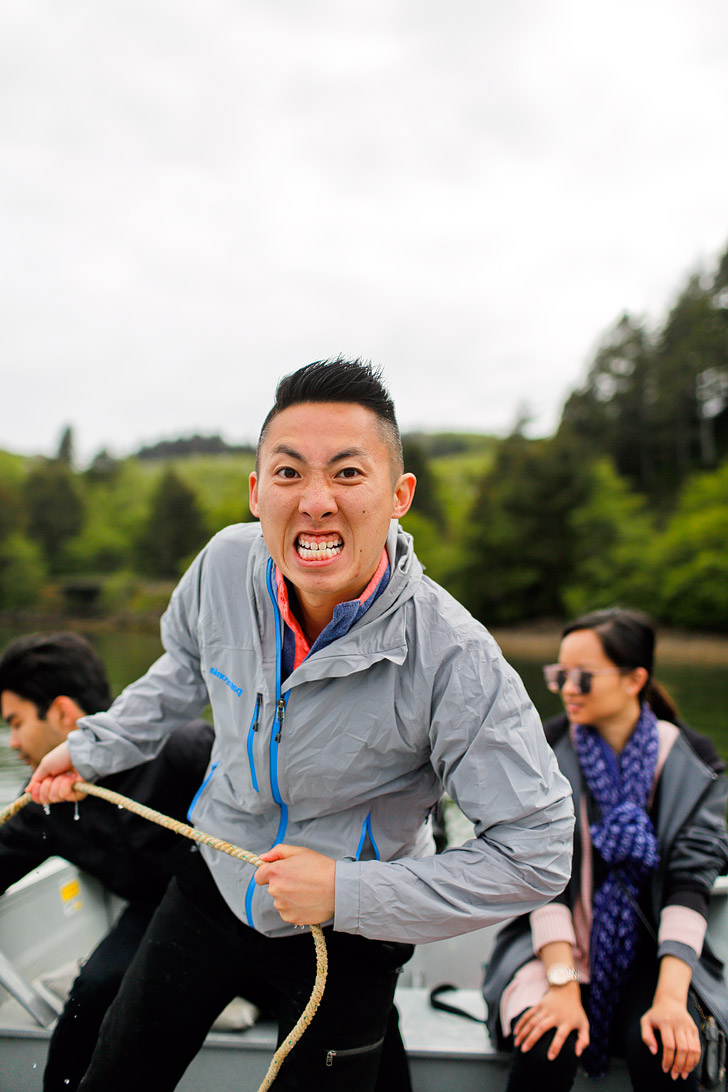 Where to Stay
Driftwood Shores Resort and Conference Center – amazing oceanfront rooms with private balconies. You can even get rooms with kitchens or fireplaces.
Pin
Did you enjoy this post? Pin it for later