Portland is well known for its beer scene, but did you know about the distillery scene? You can find independent distilleries producing everything from vodkas and gins, to rums and whiskeys, and even aquavit and flavored liqueurs.
PDX Pedicab: The Best Way to See Distillery Row
In our opinion, PDX Pedicab is the best way to experience Distillery Row. Each pedicab seats two and your biker (aka designated driver) can tailor the trip to you. After we arrived at the meeting point, we talked about what kind of liquors we were most interested in, and they took care of the rest. They also gave us our Passports, which are included in the tour, and a $10 gift certificate you can use towards a purchase of any bottle. The passports are great because they give you complimentary tastings at the 11 distilleries listed.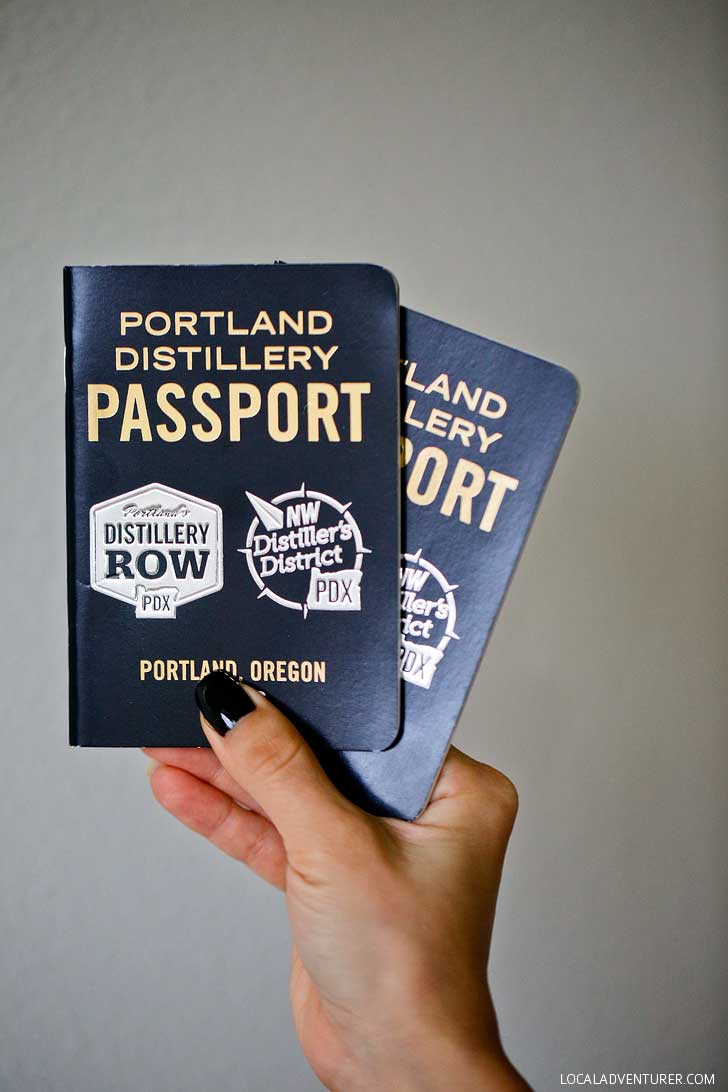 Pin
You can really take as much time at each distillery as you'd like. Some want to try to make it to as many as possible, while others prefer to stay and savor each place. In our three hour tour, we aimed to go to 6 but ended up making it to 4 distilleries (see our notes below – we'll update them as we visit more). Turns out we like to go at a more relaxed pace.
Don't underestimate the size of the tastings. Pace yourself, because they add up quickly! Keep in mind that you don't need to rush through them all. The Passport is yours to keep and you can still visit the distilleries you didn't make it to afterward.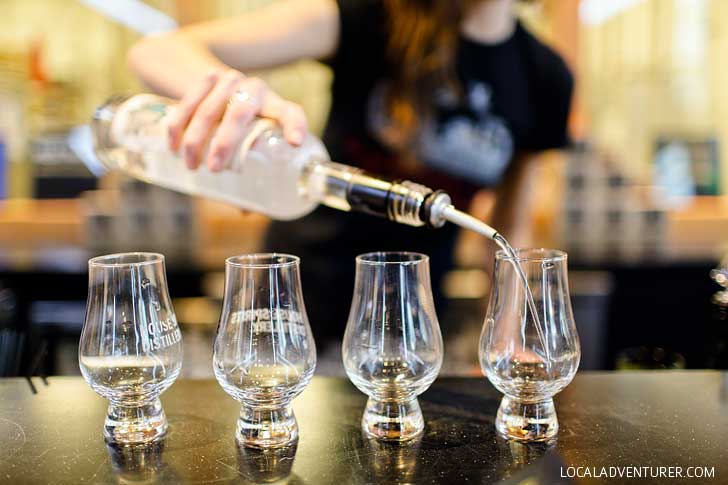 Pin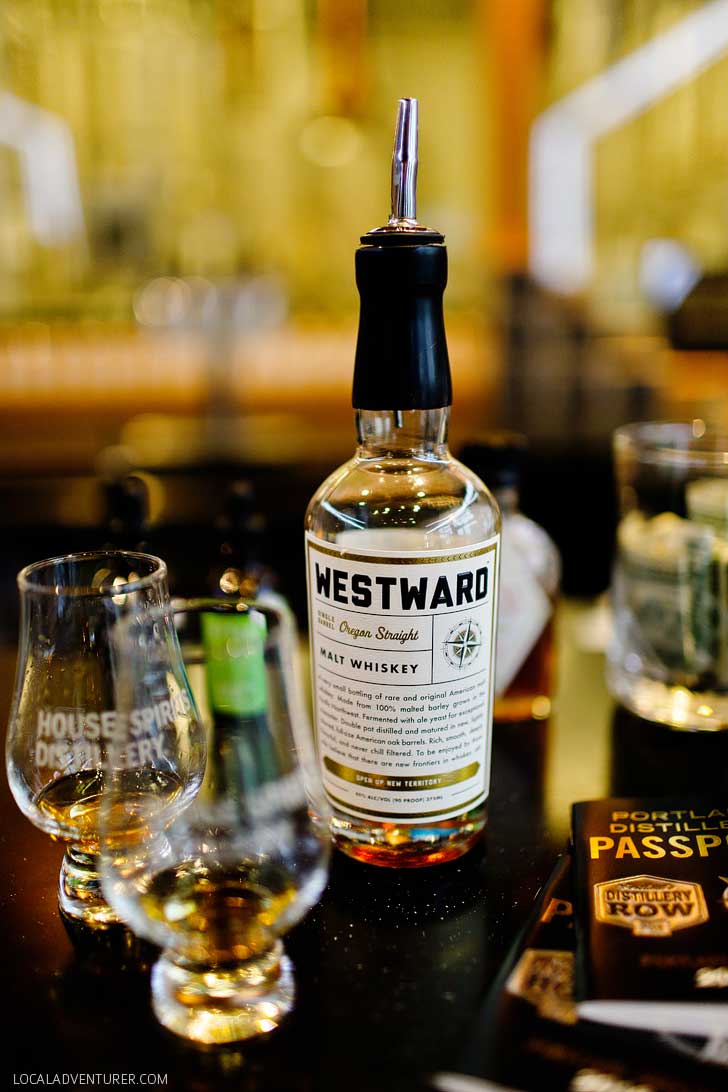 Pin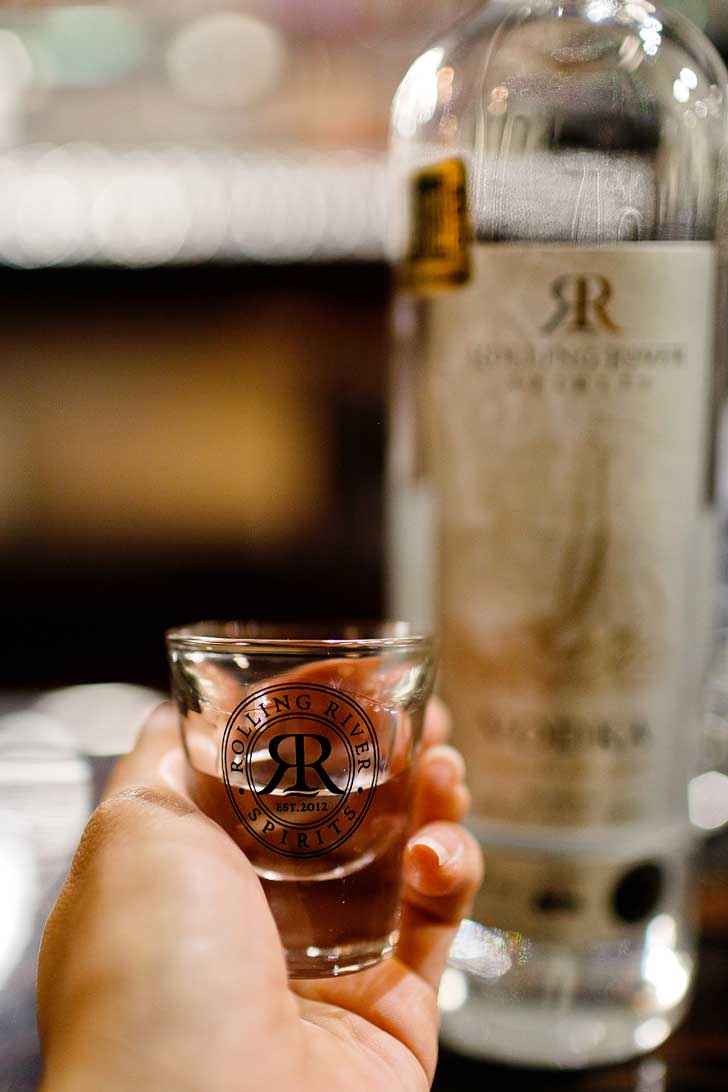 Pin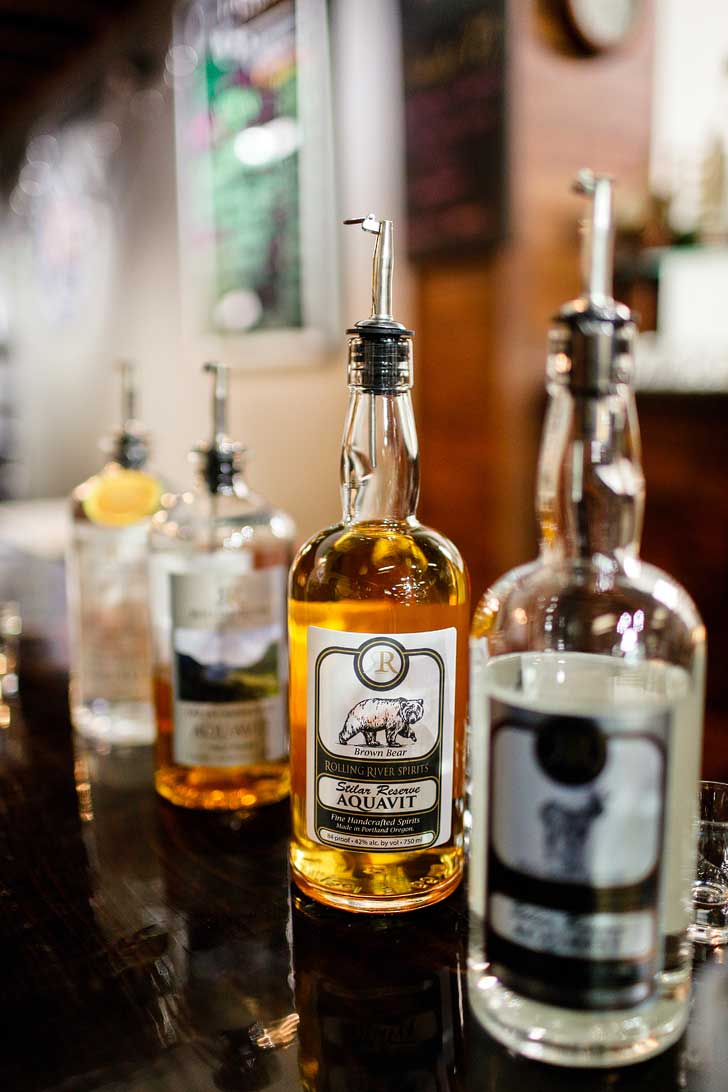 Pin
Overall, we had a great time! It was a great way to spend an afternoon with friends while discovering a side of Portland you may have missed otherwise. With the Pedicab Tour, you don't have to worry about finding each location or how you'll get from one place to the next. They take care of everything, so you get to focus on enjoying each tasting.
Distillery Tours run on Saturday and Sundays starting sometime between noon and 3 PM and they are $60 per person. Book your tour here.
What if it Rains? It's Portland after all.
No worries if it rains. We did our tour on a rainy day and weren't sure what to expect. We were prepped with our rain gear, but when we arrived, we were pleasantly surprised that they had converted each pedicab to a covered ride! You hop in and stay completely dry as your drivers take you from one place to another.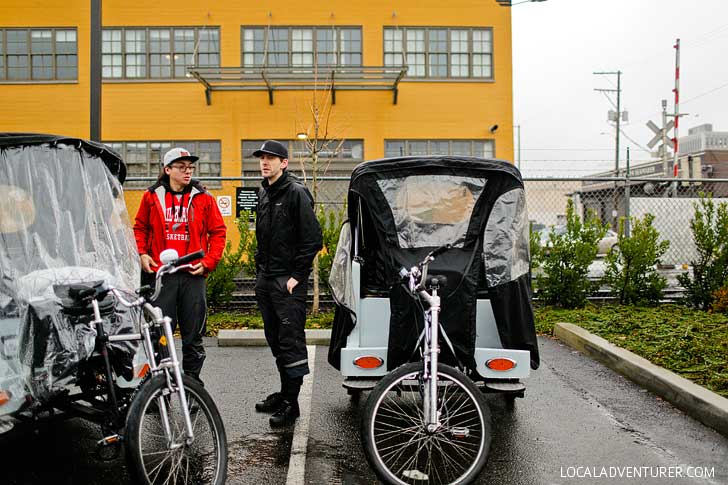 Pin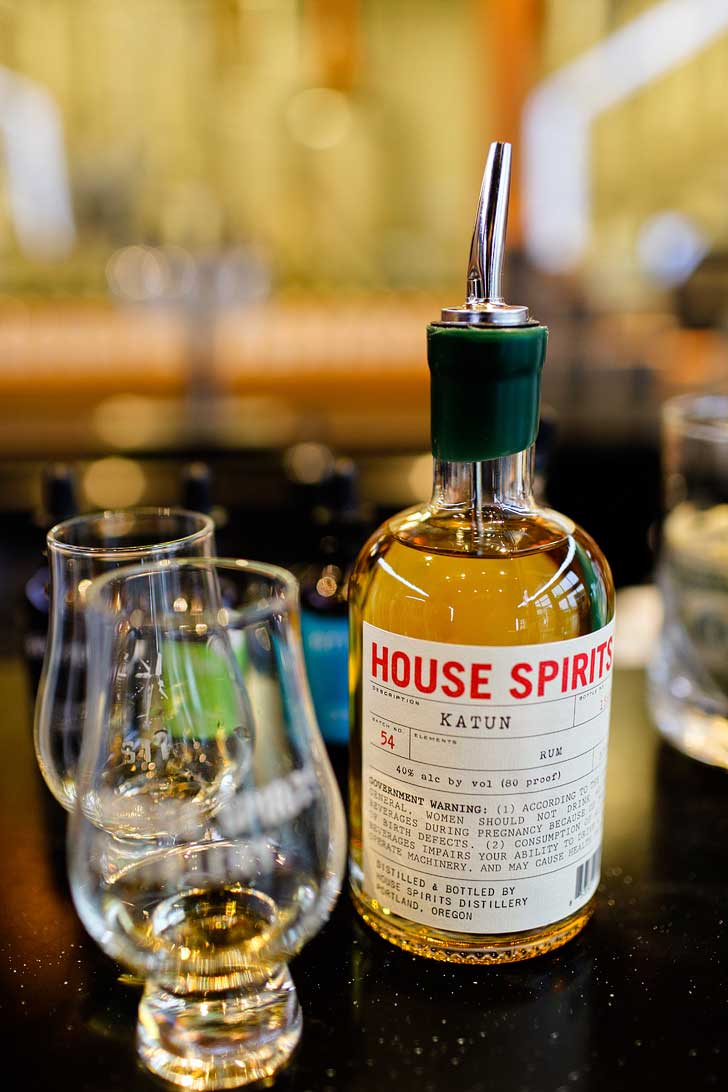 Pin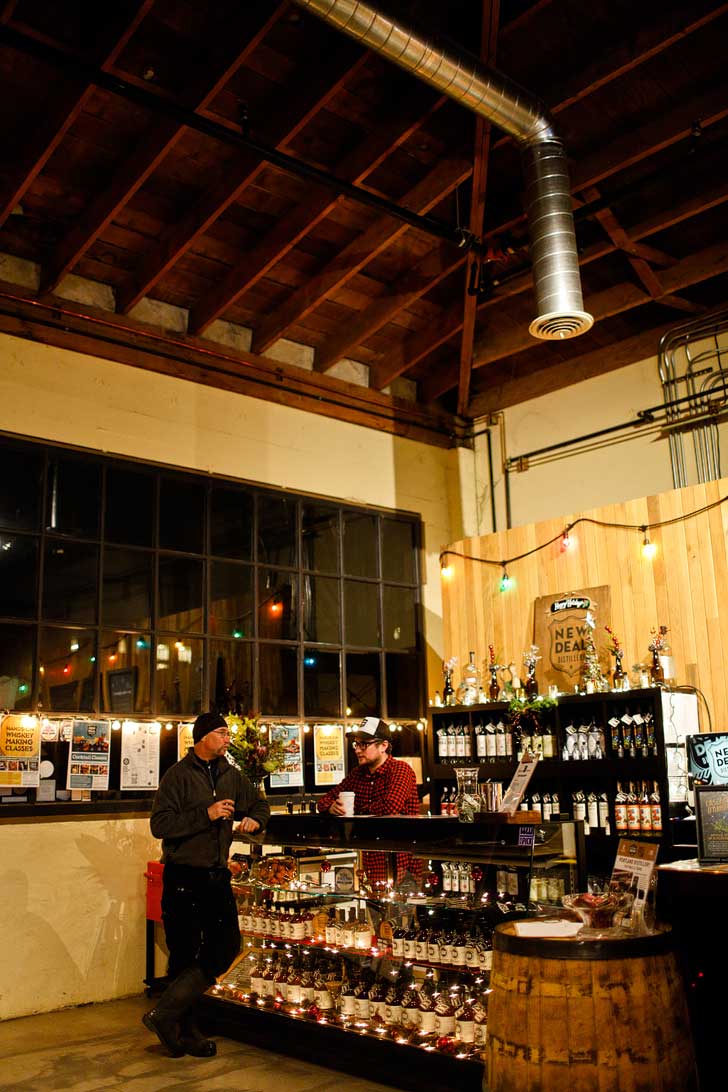 Pin
Who is Part of Distillery Row?
The official row consists of:
New Deal was our favorite and seems to be the favorite of every person we asked (even those serving at other distilleries). Try the Hot Monkey for something spicy, or a mix of Mud Puddle and Coffee Liqueur for a mocha flavor!
House Spirits – Great spot with friendly staff. They are most known for their Aviation Gin, which was sold off so they don't do tastings of it anymore.
Eastside Distilling – Our least favorite spot so far. Their staff was rude and rushed us through our tasting.
Rolling River – smaller tasting room, lots of aquavits!
Stone Barn Brandyworks
Vinn Distillery
Wild Roots Vodka
Thomas & Sons Distillery *NEW*
But there is also a new NW district that is coming up consisting of:
Clear Creek
Bull Run
Aria Gin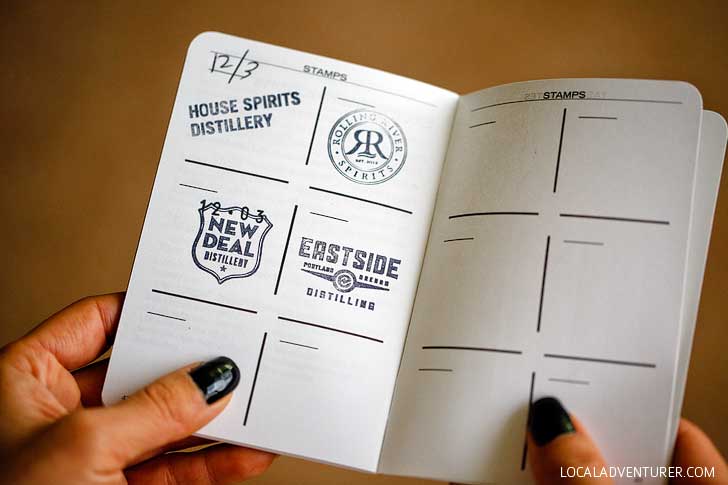 Pin
The Portland Distillery Passport
The Passport is included in the PDX Pedicab Tour, but if you can't do the weekend tour, you can still purchase the Passport on its own. It still comes with complimentary tastings at all eleven member locations and cocktail recipes for each distillery. The Passport also has profiles of each distillery, tasting notes, maps, and touring info. You only receive a $5 gift card good towards a bottle purchase, rather than the $10 you get with the Pedicab tour.
Have you done a distillery tasting or tour before?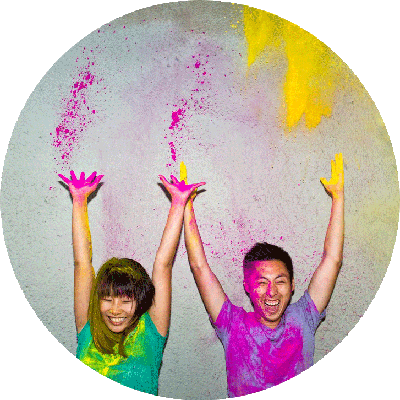 Pin
ESTHER + JACOB
Esther and Jacob are the founders of Local Adventurer, which is one of the top 50 travel blogs in the world. They believe that adventure can be found both near and far and hope to inspire others to explore locally. They move to a new city every year and currently live in Portland, Oregon.