Do you love a good road trip? We do! Portland is a cool city to explore, but there is so much more to explore nearby too. Within a few hours, you can get a variety of amazing landscapes, beautiful beaches, and tons of waterfalls. We'll also be putting a list together of the best weekend trips with over a 3-hour drive one way.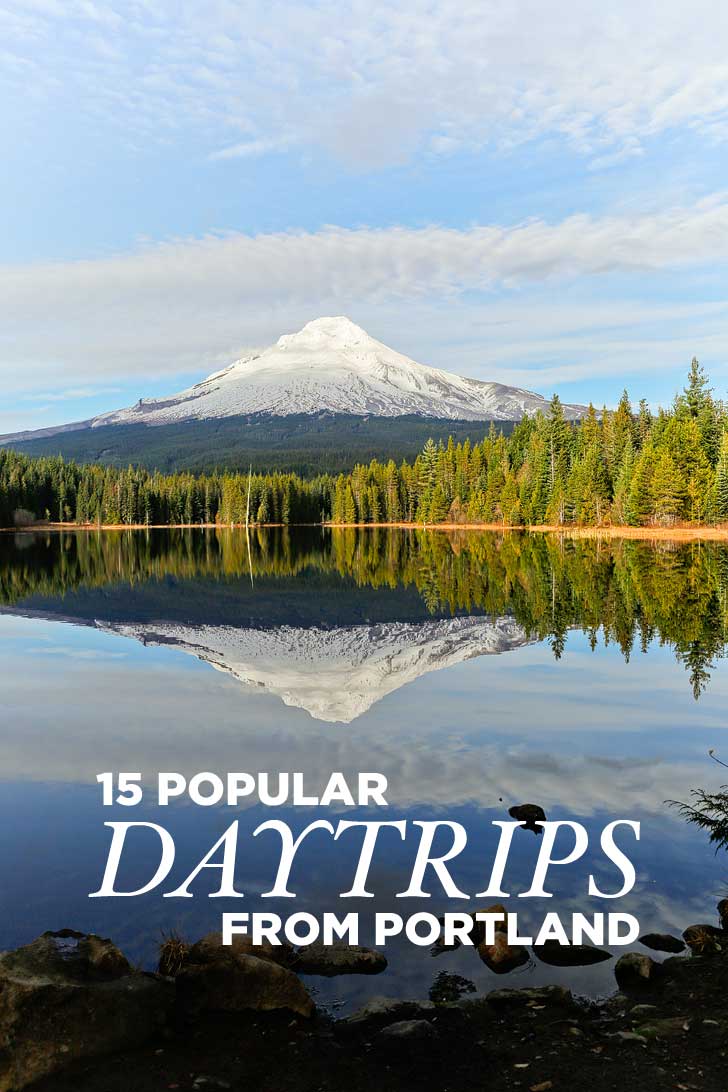 15 BEST DAY TRIPS FROM PORTLAND OREGON
………………………………………………
1. Multnomah Falls + Columbia River Gorge
Distance: 29.6 mi / 35 mins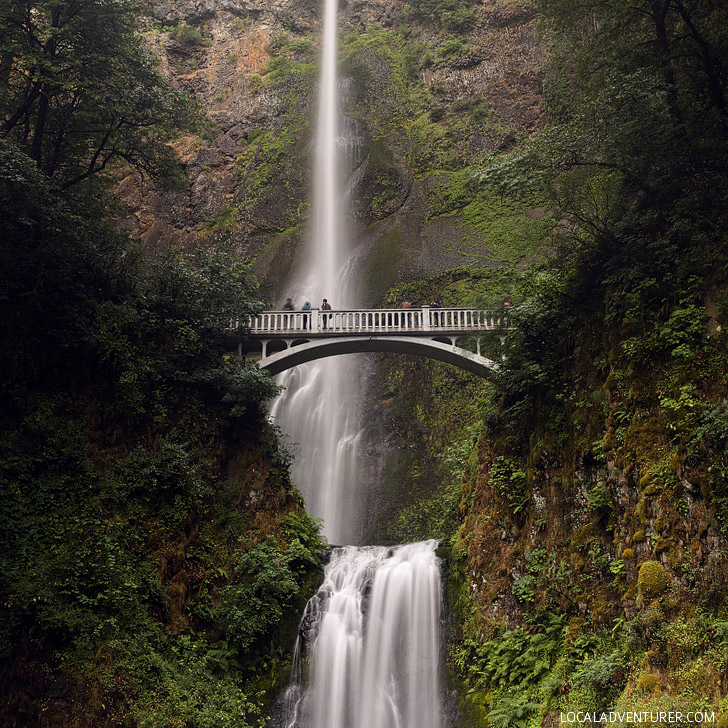 Oregon has over 200 waterfalls throughout the state. Multnomah Falls is the tallest and easily the most famous in the state. Elowah Falls and Oneonta Falls are also close to Multnomah! Beyond that, the Columbia River Gorge has beautiful views and many other waterfalls to explore.
2. Willamette Valley
Distance: 49 mi / 55 mins
Portland is technically within the Willamette Valley area that stretches 150 miles and is home to roughly 70 percent of Oregon's population. In this case, we're referring to the region where there are over 500 wineries, which makes for a great day trip. Drink responsibly! ;)
Distance: 55 mi / 1 hr 15 mins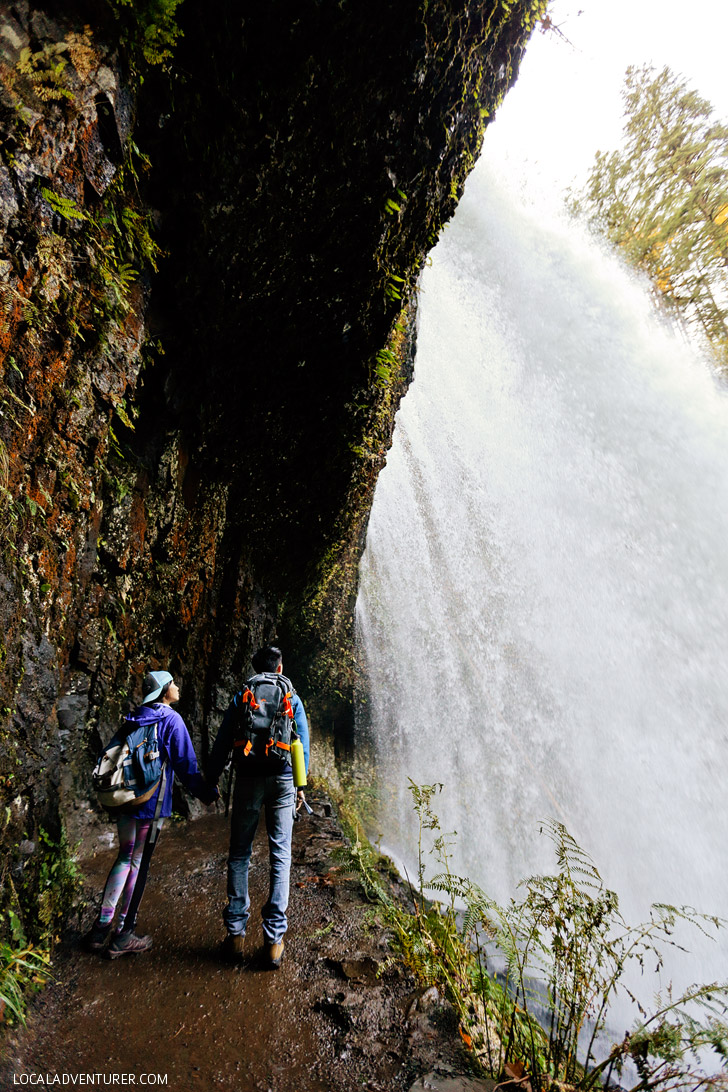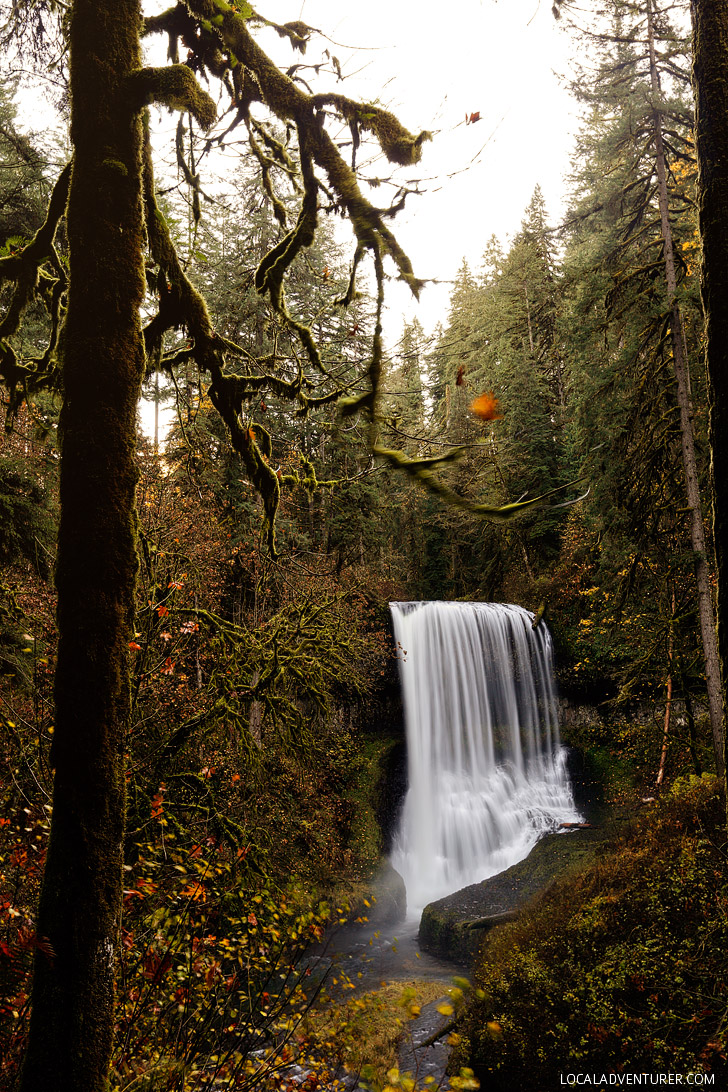 This is the largest state park in Oregon and has one of our favorite hikes in the area – the Trail of Ten Falls. It's a relatively easy hike and you can even walk behind four of the ten falls!
Distance: 60 mi / 1 hr 20 mins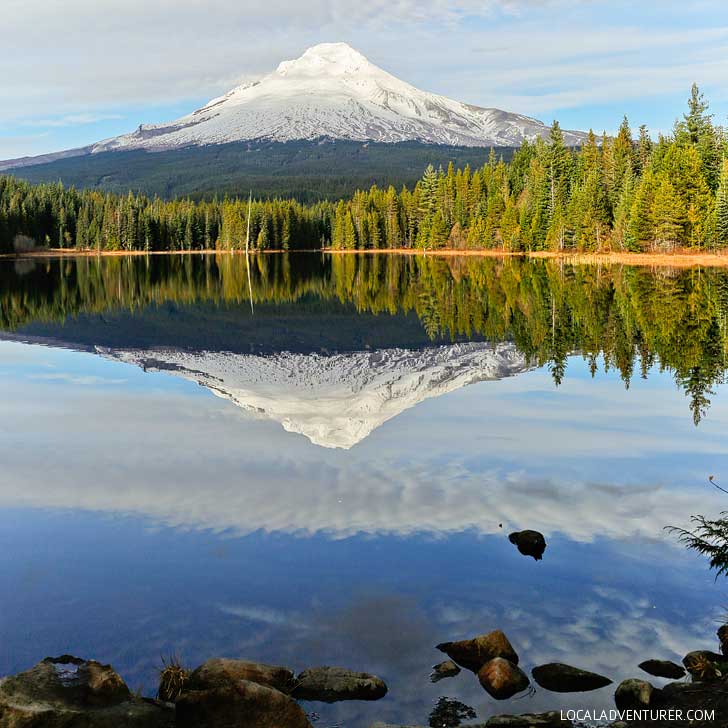 Trillium lake is a great spot for fishing and camping, but the highlight is how calm and reflective the lake is. You get a perfect mirror image of Mount Hood, and I almost felt vertigo as if I was going to fall into the sky. If you go in the winter, the lake is completely covered in snow, and it's a popular beginner snowshoe hike.
5. Bagby Hot Springs
Distance: 66 mi / 1  hr 41 mins

photo: david_silverman (creative commons)
These natural hot springs have always been a popular spot and the wait time can vary depending on when you go. They are open for 24-hour use and there are three bath houses at the site. There isn't a road to the hot springs, so you have to hike 1.5 miles to get there.
Distance: 67 miles / 1 hr 27 mins
Rowena Crest is one of the most popular photography spots in the state. It has beautiful views, an iconic road photo, and a couple easy hikes.
7. Hood River
Distance: 63 mi / 1 hr 2 mins
Hood River is a great stop if you're driving along the gorge or a great destination for a day trip too! There are great restaurants and breweries in town, you can spend time along the waterfront, or take the Hood River Valley Fruit Loop for wine tasting and fruit picking.
8. Cannon Beach
Distance: 80 mi / 1 hr 28 mins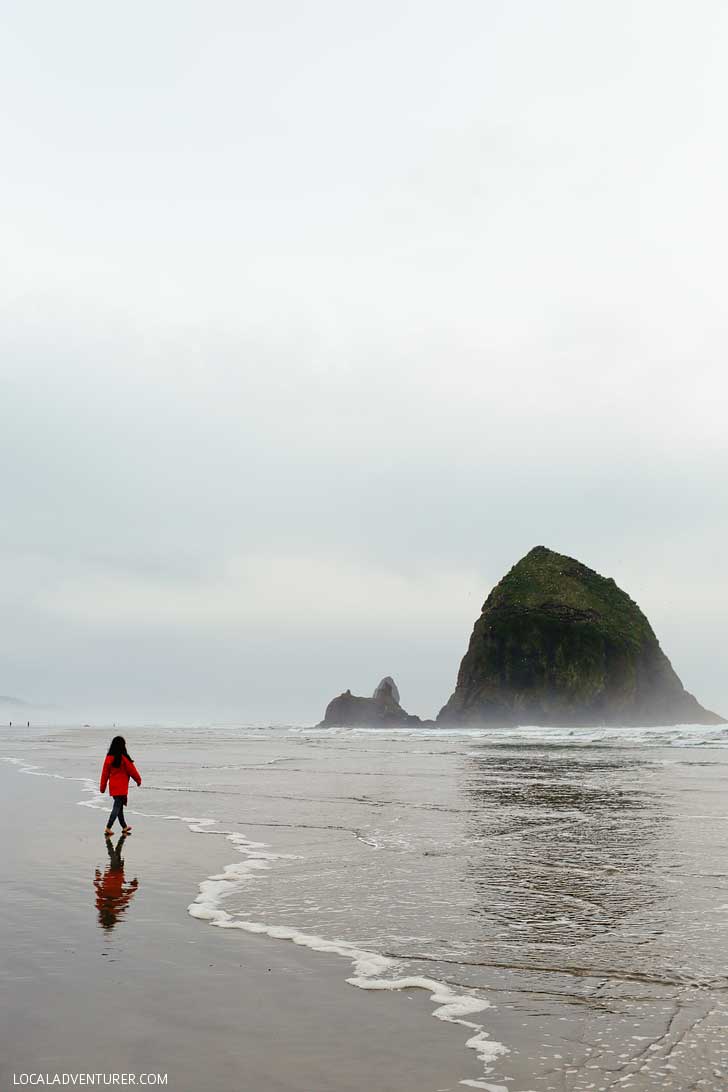 This is one of the most popular beach towns on the coast of Oregon and is best known for Haystack Rock. It's a popular destination and can get pretty crowded. If possible, try going during the week.
9. Cape Lookout State Park
Distance: 83 mi / 1 hr 54 mins

photo: auragoneboy
Cape Lookout gives you a great view of the ocean and easy access to the beach. It's a popular spot for camping, beachcombing, and paragliding, and you might even spot a whale or two! You can also enjoy the hiking and walking trails.
Distance: 94.7 mi / 1 hr 54 mins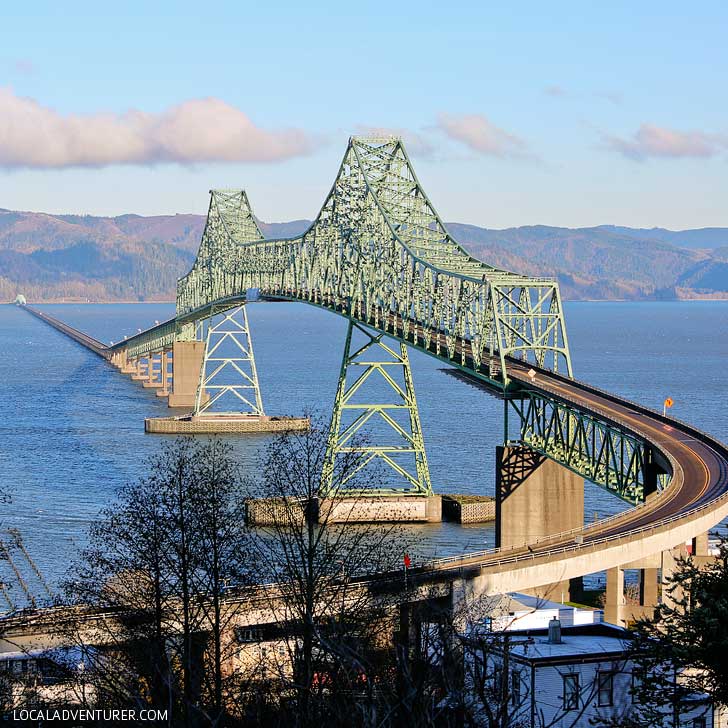 Astoria is located near the mouth of the Columbia River and best known as the filming location of The Goonies. We're going next weekend and I still have yet to see the movie! It was initially a logging and fishing town but has become a larger tourism city. It's also a port of call for cruise ships. Fun fact: Short Circuit, Kindergarten Cop, Free Willy, TMNT III, and Into the Wild are just some of the other films shot in Astoria.
Related: 15 Unique Things to Do in Astoria Oregon
11. Mount Hood
Distance: 97.6 mi / 2 hr 8 mins
Mount Hood is one of those places that remind you how small you are in the grand scheme of things. There are 12 named glaciers and it's surrounded by beautiful, green forests. During the winter, there are 6 ski areas near the mountain, and it's also a popular mountain to summit. If you're looking for a place to stay, check out Timberline Lodge, which is a national Historic Site.
12. Breitenbush Hot Springs
Distance: 108 miles / 2 hr 7 mins
We have yet to visit, but our friend loves this place! These hot springs are located within a retreat and conference center that is a worker-owned cooperative. Besides the hot springs, there are more than 20 miles of trails, a lodge, guest cabins, and more!

photo: sparkleglowplug
13. Mount Rainier
Distance: 137 mi / 2 hr 15 mins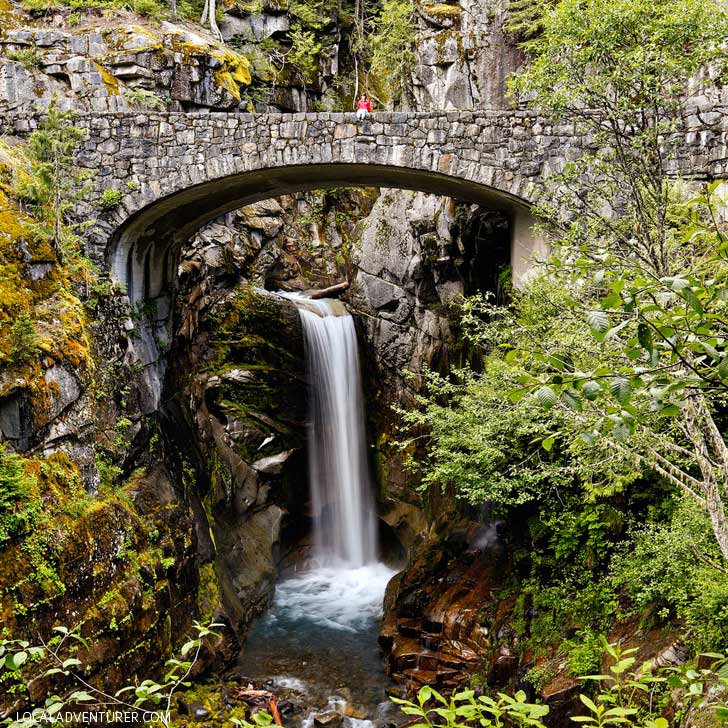 If you love the National Parks like us, you should visit Mount Rainier. It offers spectacular mountain views, summertime wildflower meadows, and tons of hiking trails. The peak is often covered in clouds, so if you find a moment where you can see it, take it all in.
Distance: 142 miles / 2 hr 39 mins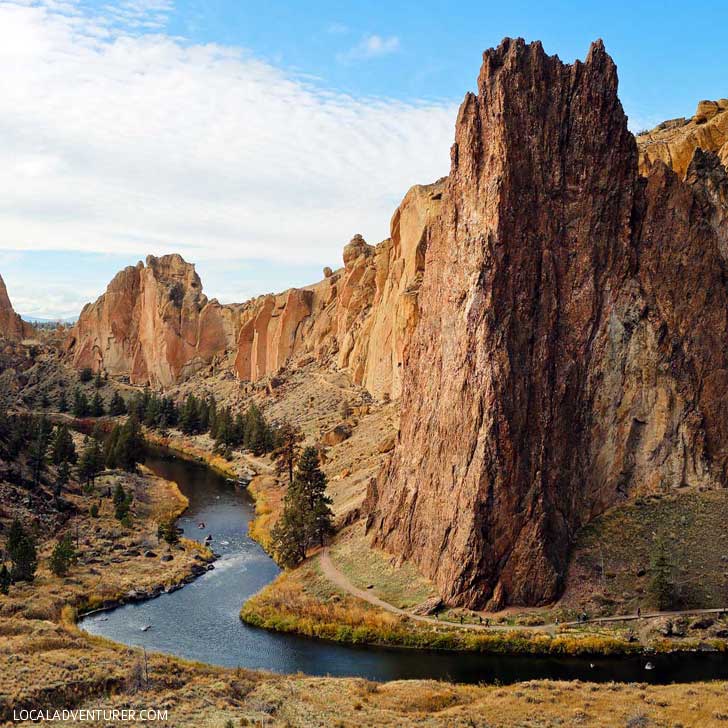 If you are a rock climber, you definitely need to make a trip to Smith Rock. There are amazing climbs with picturesque views. Even if you don't climb, it's worth visiting just to see the beautiful landscapes. Here are 7 Amazing Things to Do at Smith Rock and a guide to hiking the Misery Ridge trail.
15. Bend, Oregon
Distance: 162 miles / 3 hr 20 min
A lot of folks who think Portland is growing too big too fast turn to Bend for solace. Bend is a great getaway if you want to be active, but also, if you're just looking for a spot to relax and have a great beer. You can rock climb, stand up paddleboard, hike, or head to a brewery. It's home to Deschutes Brewery named after the river that runs through the city. If you're looking for something more local, try Crux.
Distance: 162 mi / 2 hr 46 mins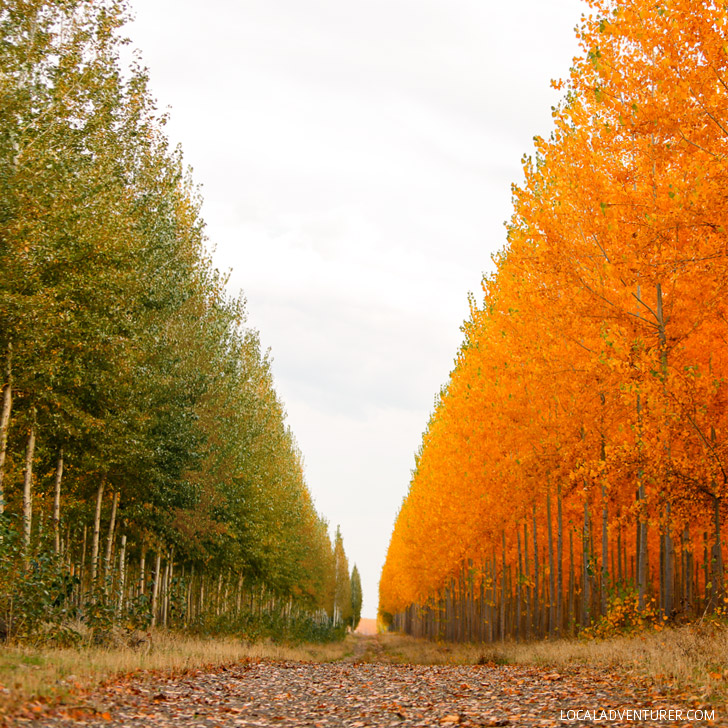 This was our first day trip we did after moving to Portland. It's the perfect fall time activity, which you can learn more about here. Just so you know, they will be getting rid of the tree farm in the next few years so go as soon as you can!
Have you been to any of these spots? What other day trips from Portland have you done?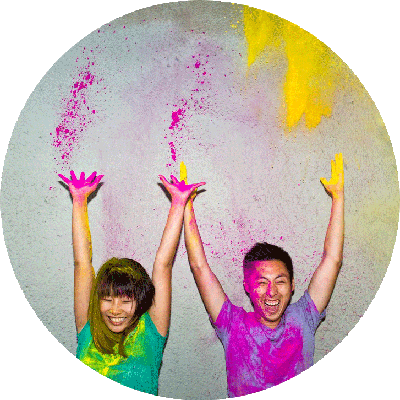 ESTHER + JACOB
Esther and Jacob are the founders of Local Adventurer, which is one of the top 50 travel blogs in the world. They believe that adventure can be found both near and far and hope to inspire others to explore locally. They move to a new city every year and currently live in Portland, Oregon.