Want to visit the Hood River Fruit Loop? Here's what you need to know.
Since being in Portland, we've heard whispers of the Hood River Fruit Loop, which just made us think of cereal until our recent apple-picking trip! Apple picking is a fall activity I've always wanted to try (more so for the photos, because do I really want to pay to do manual labor? 😅).
The Hood River Fruit Loop is a scenic 35-mile loop in the Hood River Valley full of fruit stands, orchards, and vineyards. It's a giant loop of fresh and delicious fruits.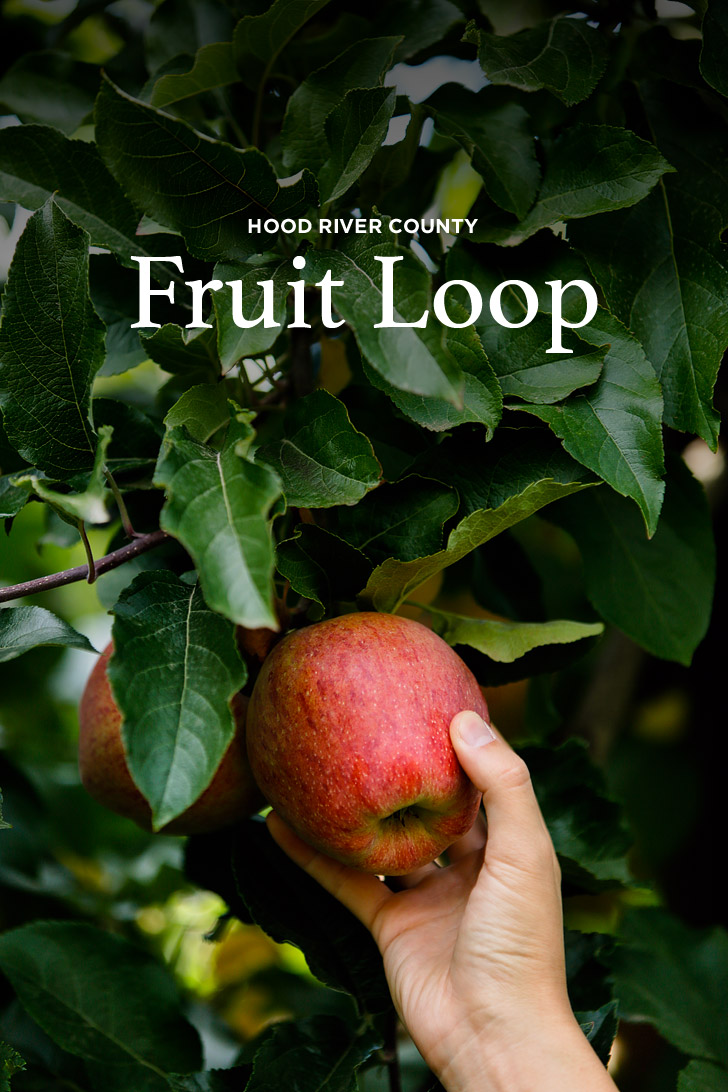 This post may contain affiliate links, where we receive a small commission on sales of the products that are linked at no additional cost to you. All opinions are always our own. Read our full disclosure for more info. Thank you for supporting the brands that make Local Adventurer possible.
Last Updated: April 14, 2023
About the Hood River Fruit Loop
Get ready for a wild rural adventure in the Hood River Valley! You'll find 28 awesome farm stands, wineries, breweries, cideries, and fields of gorgeous flowers. This valley has a long history of farming, with the first fruit trees planted way back in 1855. Now there are 14,500 acres of pears, apples, and cherries ripe for the picking! Take a self-guided tour down 35 miles of scenic country roads and create unforgettable memories with your crew. Let's get fruity!
Local Tip: If you have a larger vehicle like a bus or large RV, call ahead to where you want to stop to ensure there is space for you.
See More: 21 Best Hikes in the Columbia River Gorge Oregon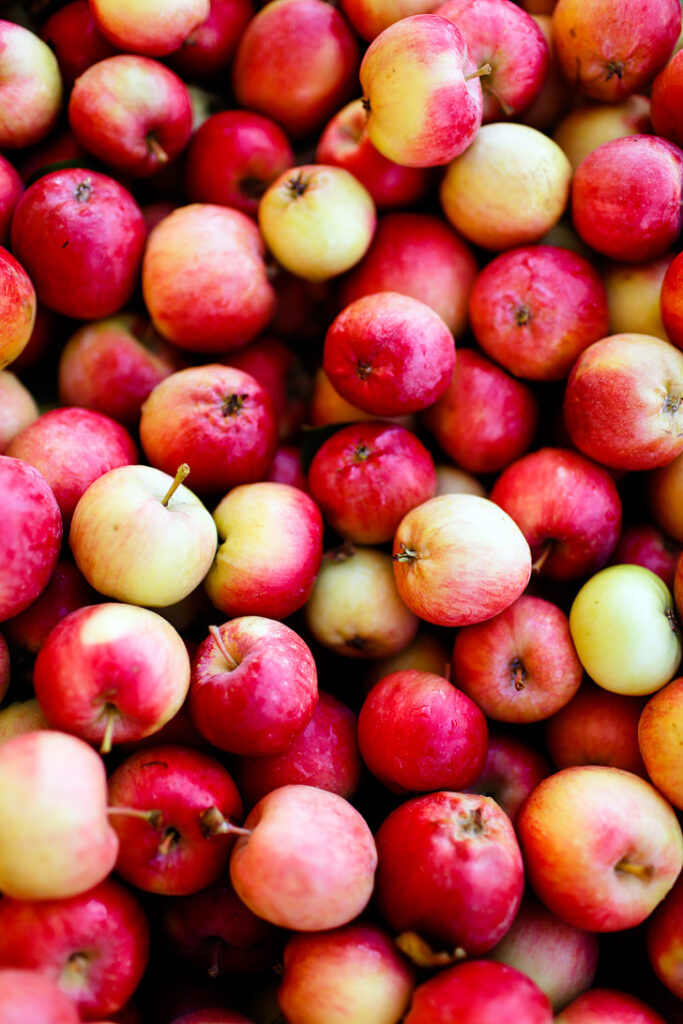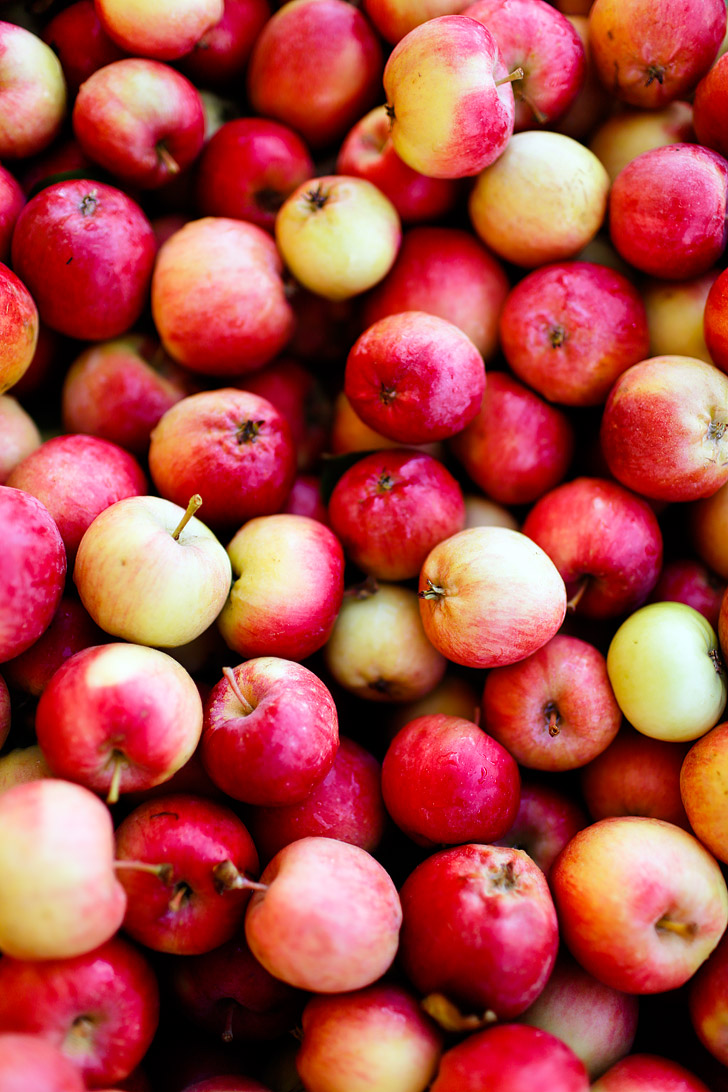 U-Pick Locations and Harvest Dates
As you drive along the Columbia River Gorge away from Portland, you start to escape the gray and overcast weather. Once you reach Hood River, you head south into the valley, and it's a completely different landscape. It's typically sunny and warm, and you'll find tons of fruit stands and vineyard options. On this trip, we visited the Kiyokawa Family Orchards & Fruit Stand.
If you're looking for U-Pick Locations, there are 14 of them. We've listed them below with the types of fruits you can find at each location. Call or visit their website for specific dates and times.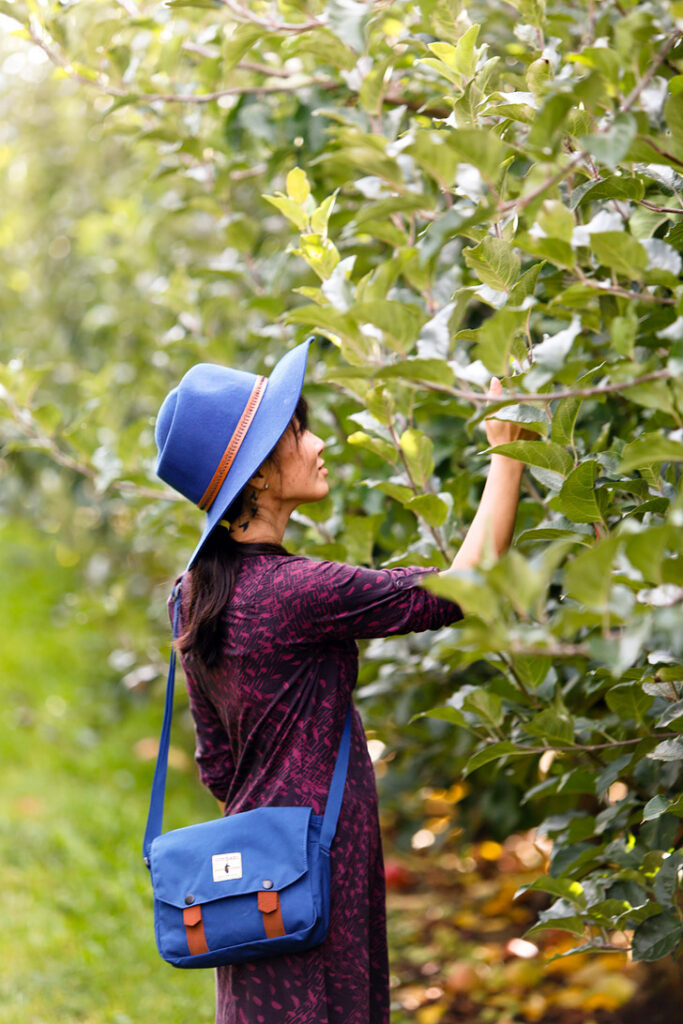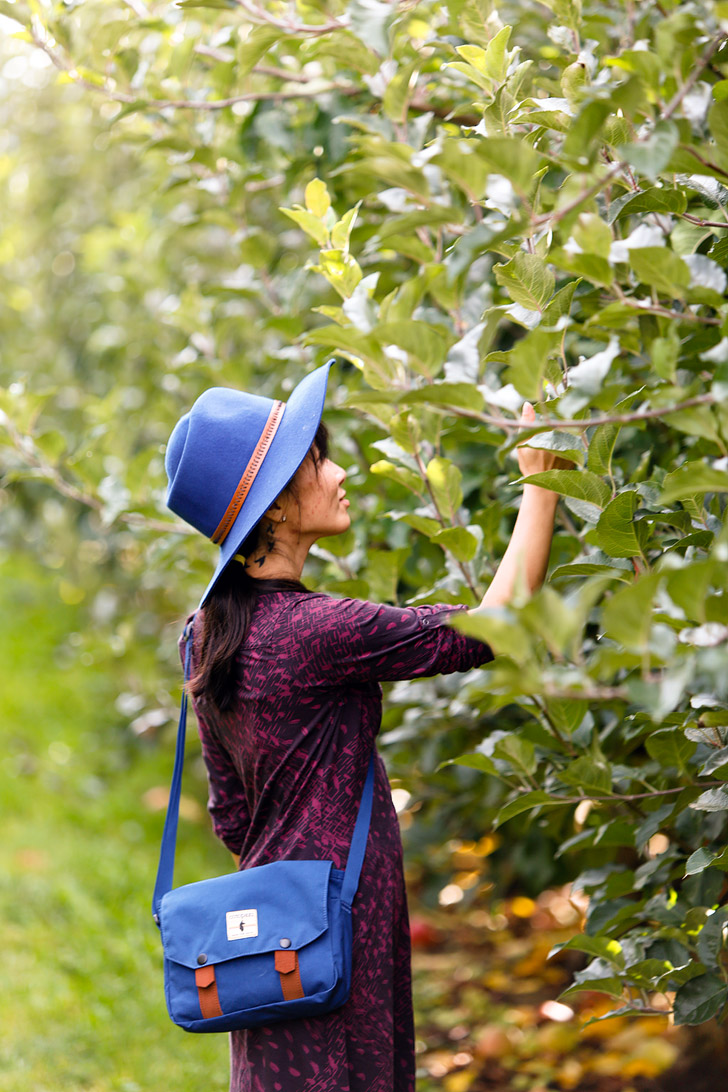 The general seasons for the fruits are listed below. Each year will differ based on weather and conditions so it's always good to check with the farms before visiting.
Apples – August to October
Blueberries – July to mid-September
Cherries – late June to mid-August
Lavender & Flowers – June to mid-October
Peaches – July to mid-September
Pears (Summer) – August to mid-October
Pears (Fall) – August to late-October
Pumpkins – September to late-October
Strawberries – June to late-July
We aren't huge apple fans, so we didn't end up bringing any home with us. We did pick up some cider though and can't wait to visit again during strawberry or cherry season.
P.S. later that day we found the same cider at Safeway for much cheaper. Should have just gotten those apples!
See More: The Ultimate Oregon Bucket List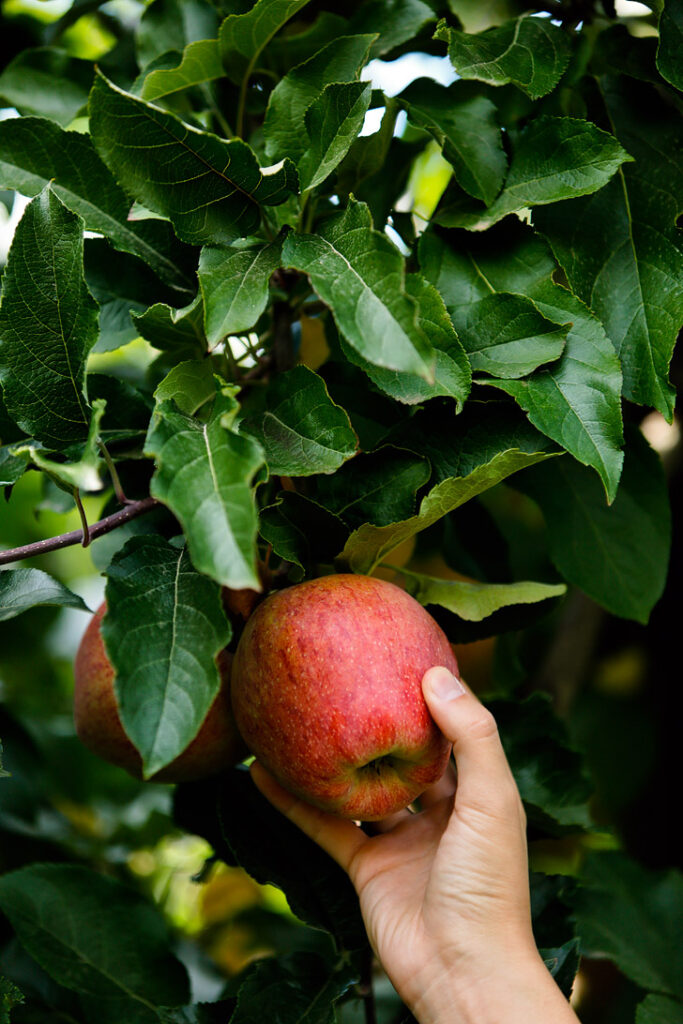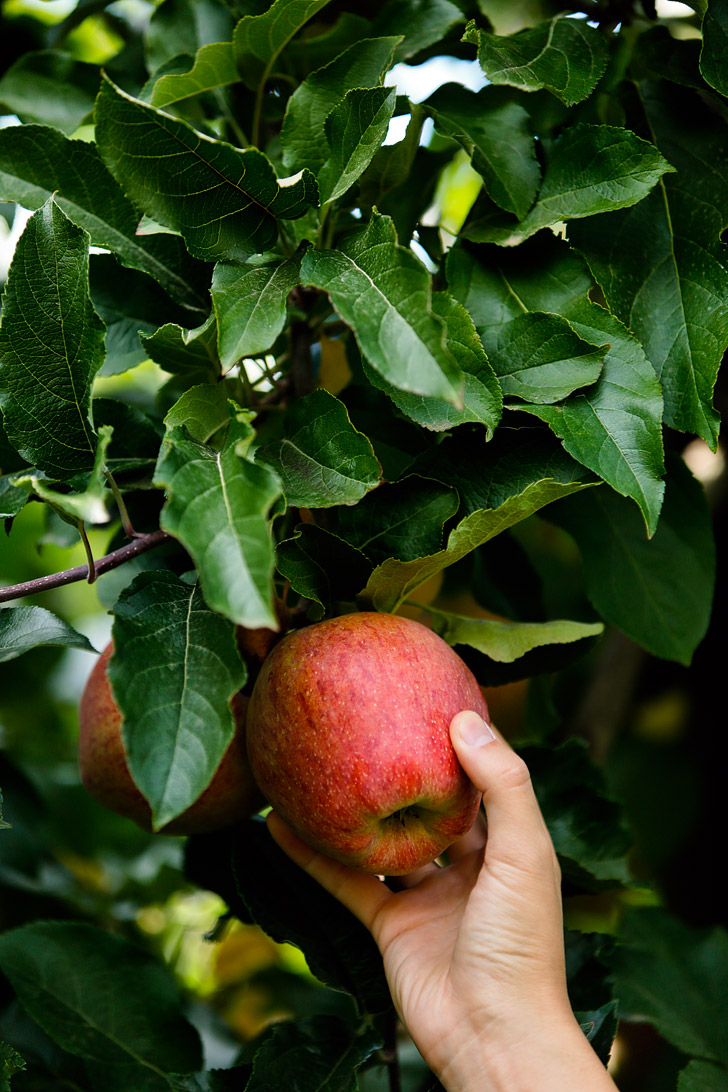 Stops of the Fruit Loop
There are 28 spots part of the Hood River Fruit Loop. It includes u-pick farms, fruit stands, wineries, breweries, cideries, and flower fields. We've listed them below in the order you should visit if you plan on going to all of them. Check their websites for current hours.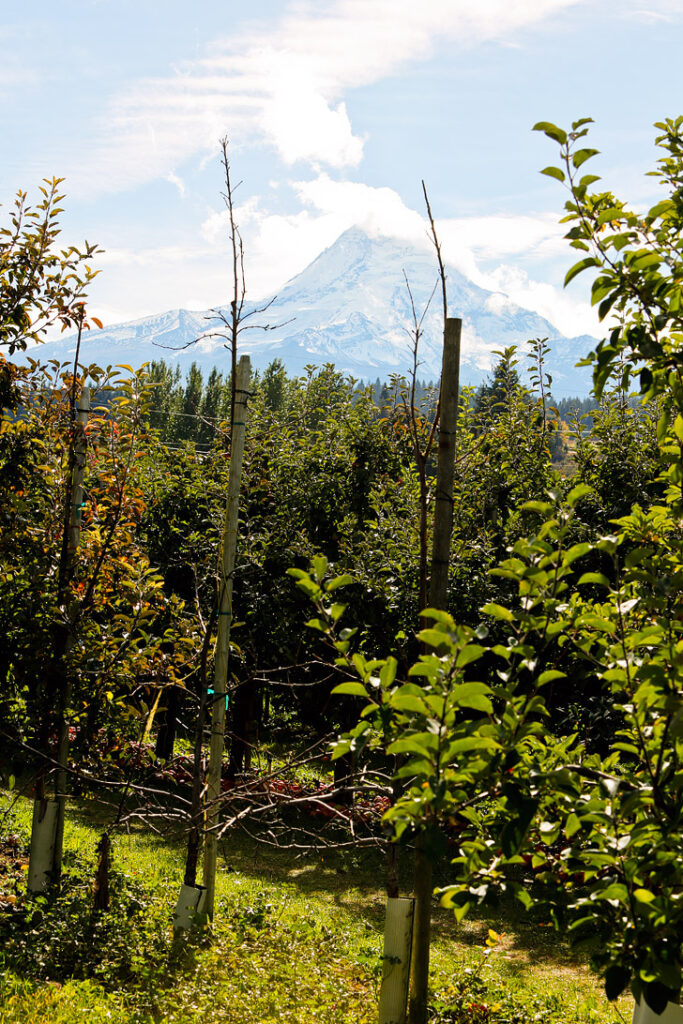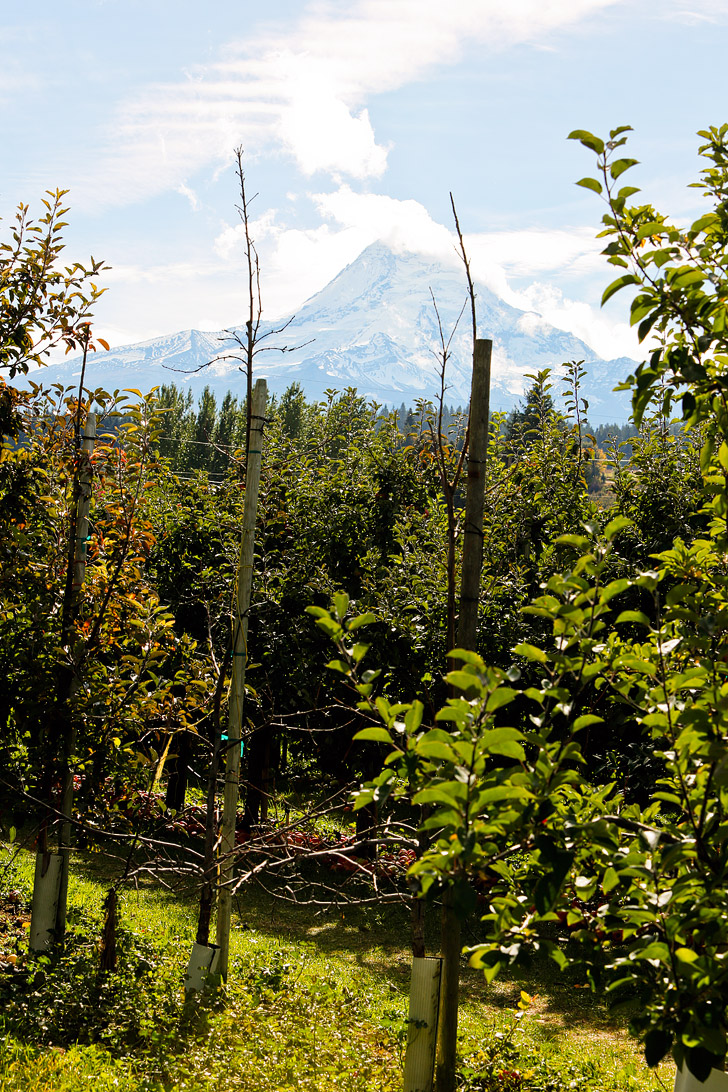 Kiyokawa Family Orchards – Specializes in growing over 150 varieties of apples, pears, Asian pears, cherries, and stone fruit. They also sell jams, fresh cider, and local honey.
Mt. View Orchards & Brewery – Farm-to-table tasting room, small craft beer, cider, and wine, and farm-fresh pizzas.
Grateful Vineyards – Farm-to-table tasting room that is a winery, cidery, and brewery all in one. They also serve artisan pizza.
Montavon's Berries – U-pick and ready-pick blueberries, cherries, and rasberries.
Van Gogh Lavender – A five-acre lavender farm that also sells lavender products.
Browning Blueberries – U-pick blueberries!
The Old Trunk, Treats & Tiques – Unique antiques, books, vinyl, art, and gifts plus a u-pick farm. They also have a full espresso bar, artisanal soda fountain, and serve shakes, ice cream, and other treats.
Apple Valley Country Store – Small batch jams, syrups, pie fillings, pepper jellies, pies, and more.
Hood Crest Winery & Distillers – Taste wine, spirits, and food with great views of Mt. Hood.
Hood River U-Pick Organic – U-pick cherries and apples plus goats and pigs to visit.
Marchesi Vineyards & Winery – Boutique winery specializing in Italian Grapes varietals.
Cathedral Ridge Winery – Award-winning big, bold reds, signature blends, and white whites.
Phelps Creek Vineyards – A gateway to the Westside Wine Trail focusing on cool weather varietals like Pinot Noir, Chardonnay, and Riesling.
See More: Ultimate PNW Bucket List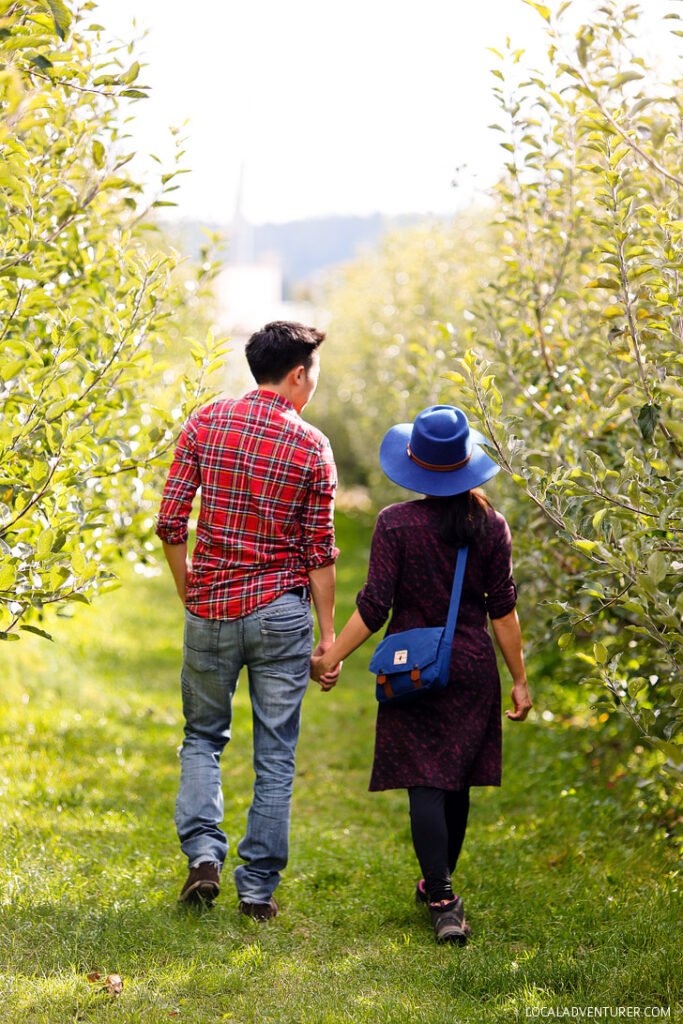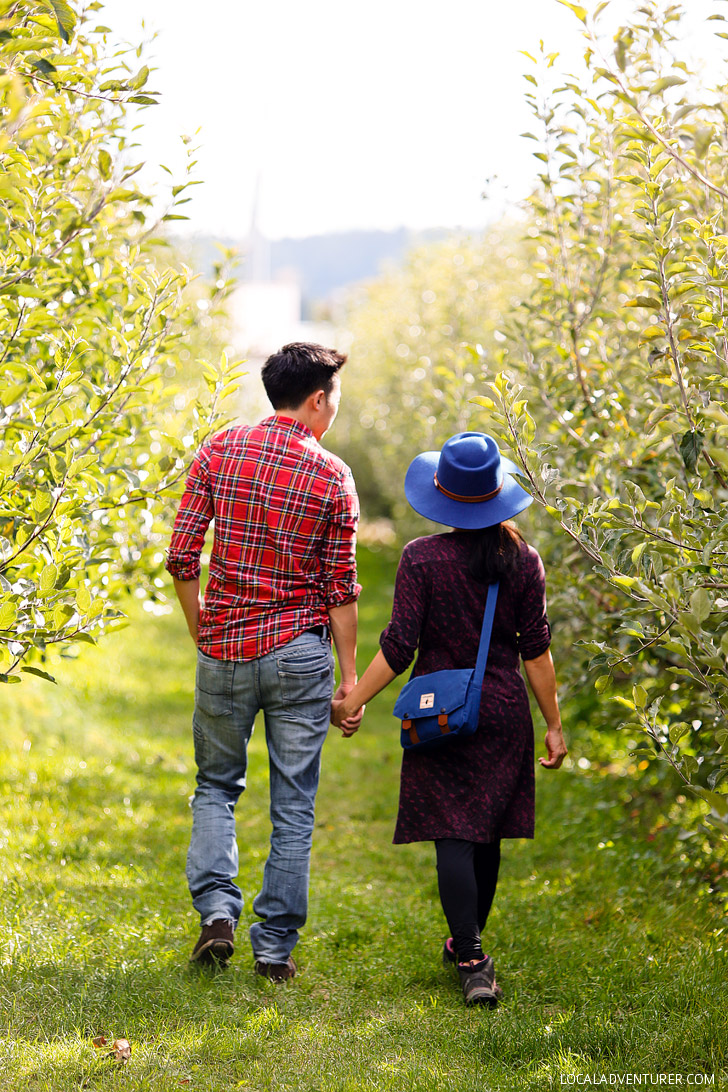 Map of the Hood River Fruit Loop
Essential Tips
Each member of the Fruit Loop must meet specific criteria for membership, including cleanliness, accuracy of info, etc.
Not all members offer u-pick so check the list before visting.
Check out the official Hood River Fruit Loop Map, and you can find the whole list of fruits (and when they are ready).
It always helps to call in to see what is currently available. It is constantly changing.
Dress in layers! It was almost 10 degrees warmer in the valley than it was in Portland, so it was nice being able to shed layers.
Each location determines their own pet policy.
They hold events and festivals from July to October, check the calendar here.
If you don't have time to make it out to the Fruit Loop, be sure to check out the Portland Farmers Market where a lot of the orchards bring their produce.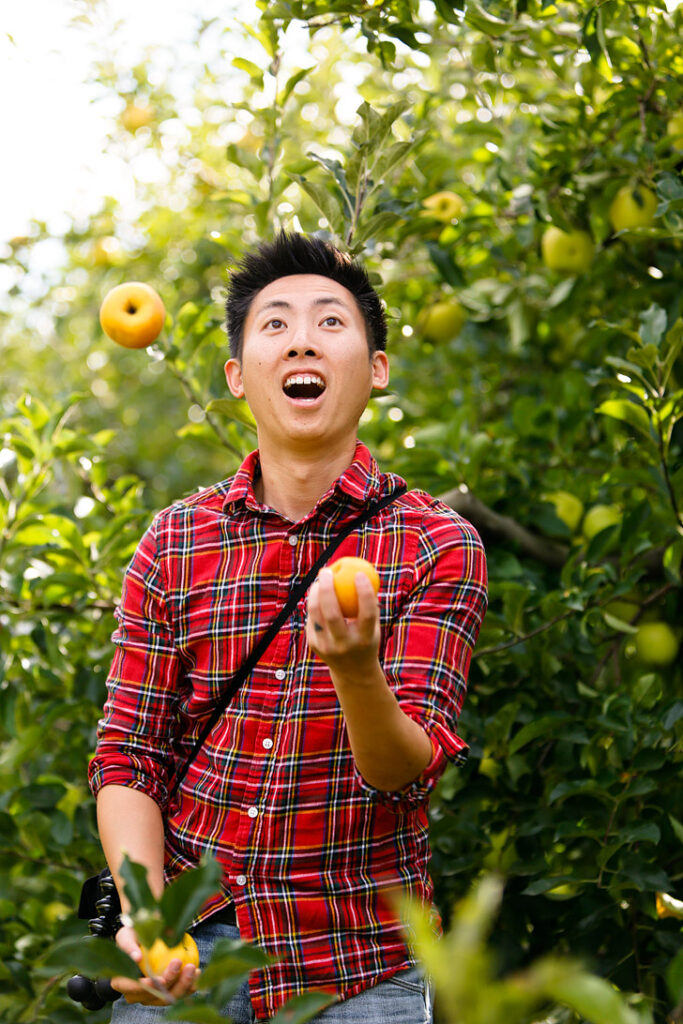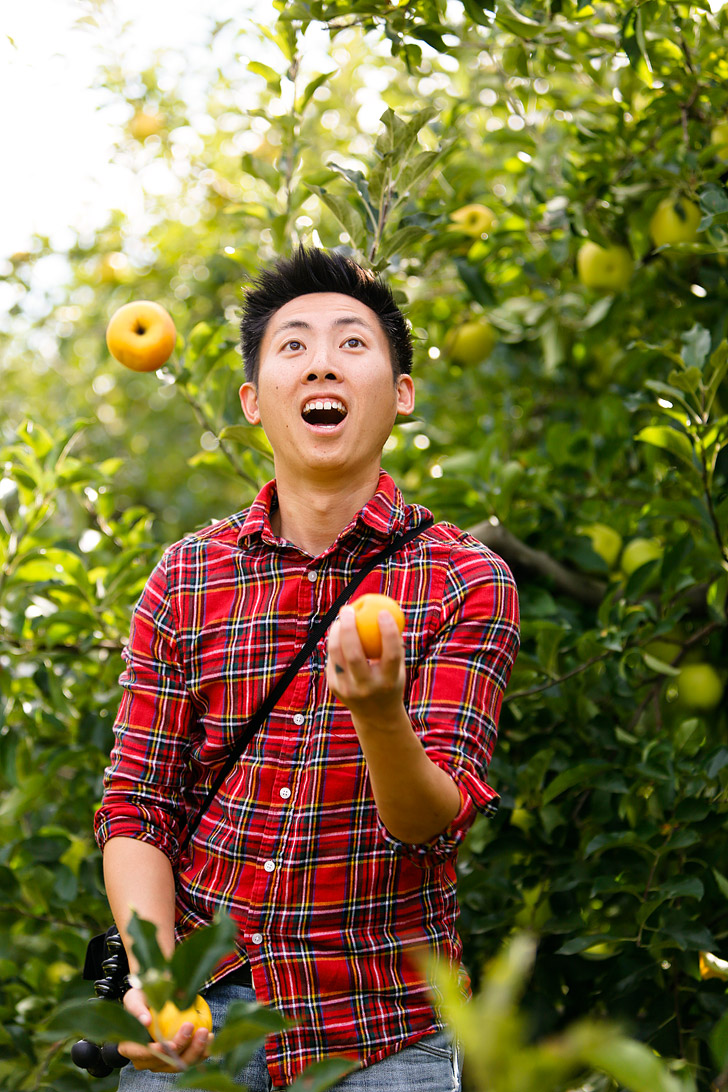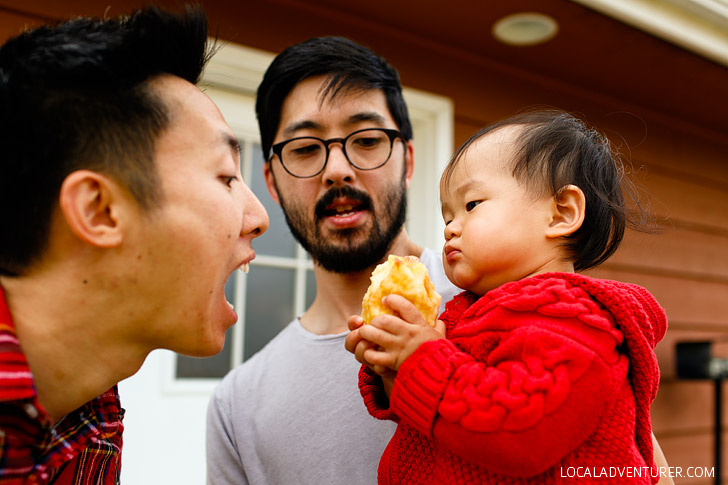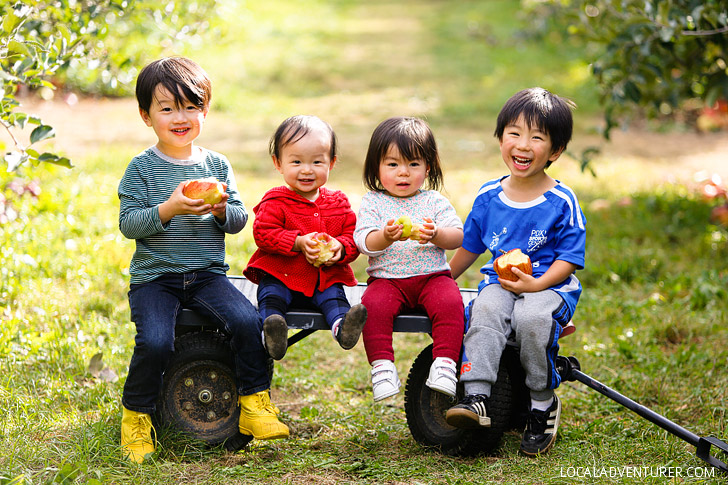 Planning Checklist
Do you try to go apple picking in the fall? What are your favorite fruits?
Did you enjoy this post? Pin it for later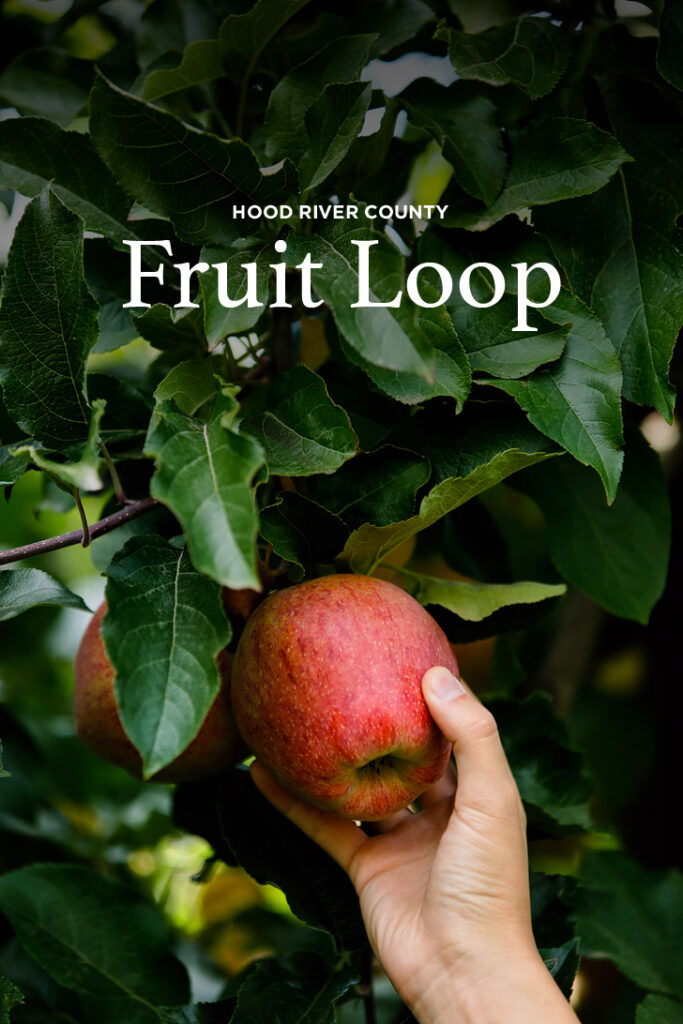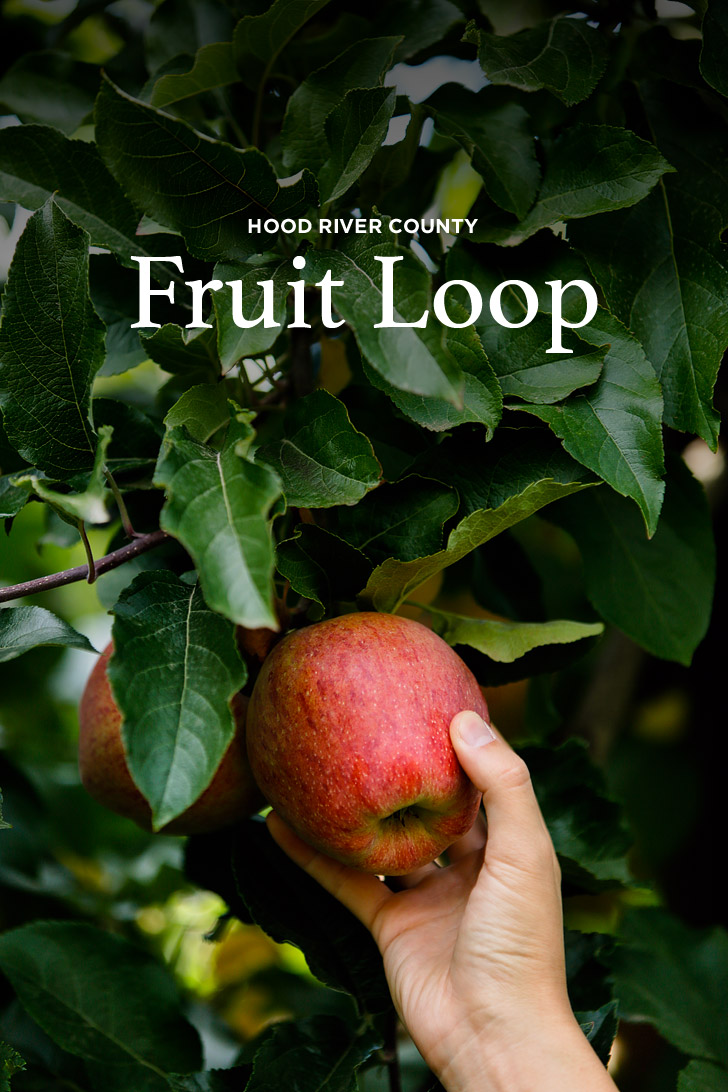 SEE More CITY Bucket Lists
⟡⟡⟡⟡⟡
"Discovery consists not of seeking new lands but in seeing with new eyes" – M. Proust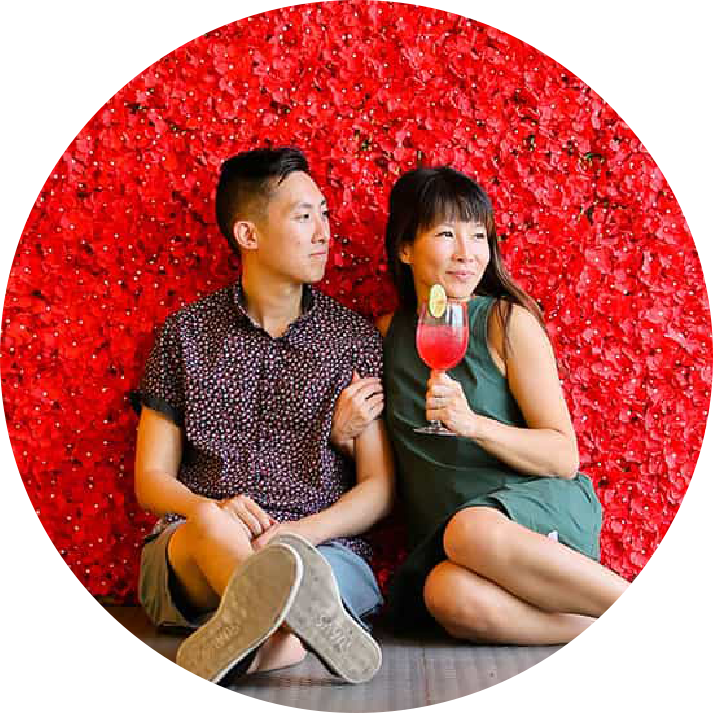 Esther + Jacob
Esther and Jacob are the founders of Local Adventurer, one of the top 5 travel blogs in the US. They believe that adventure can be found near and far and hope to inspire others to explore locally. They explore a new city in depth every year and currently base themselves in Las Vegas.
Follow on Instagram (E + J), YouTube, TikTok, and Pinterest.