I scooted my butt closer towards the edge of the cliff and leaned over to see how far the drop was. Yup! I would definitely die if I fell from here. I firmly gripped the rock beneath me before I could enjoy the gorgeous views of the Columbia River Gorge.
UPDATE: Some of the trails in the Gorge are still closed from the Eagle Creek Fire damage. See more on USDA.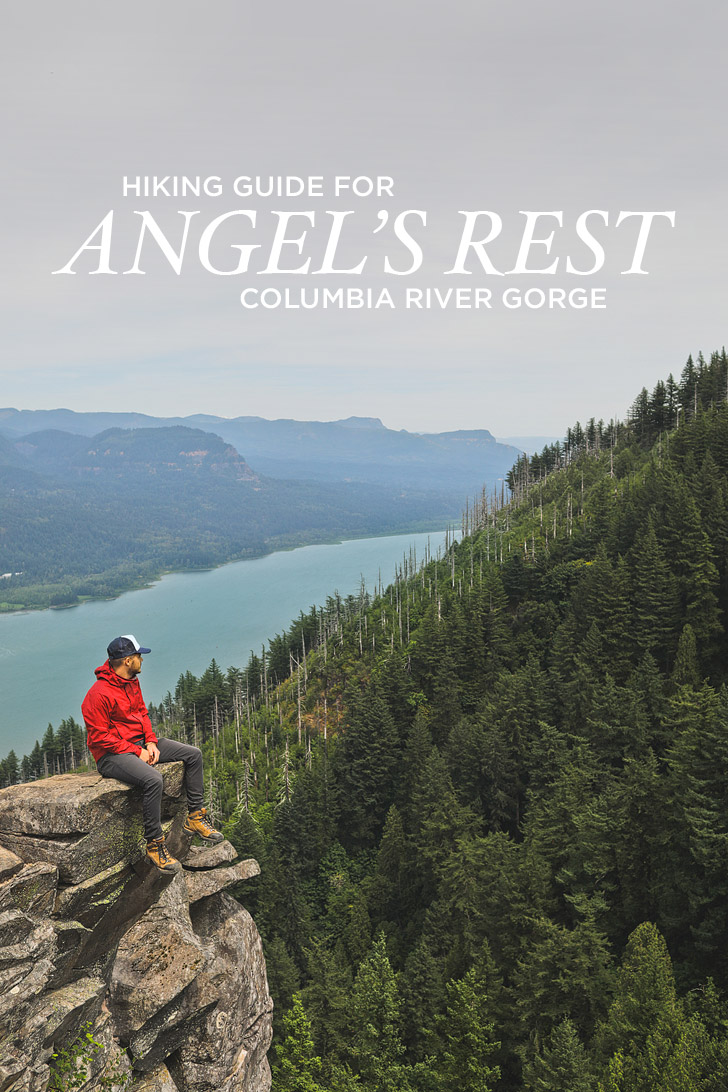 This post may contain affiliate links, where we receive a small commission on sales of the products that are linked at no additional cost to you. As always, all opinions are our own. Read our full disclosure for more info.
Thank you for supporting the brands that make Local Adventurer possible.
Angel's Rest is one of the most popular hikes in the Columbia River Gorge. The trailhead is only 30 minutes from Portland making it easy for everyone in the city to get to.
The hike is relatively short with a moderate ascent. Along the way, you'll get an overhead view of Coopey Falls through the trees, and a small detour will take you to Upper Coopey Falls.
The top is an exposed bluff that gives you 270-degree panoramic views of Beacon Rock, Silver Star Mountains, and all the way down the gorge. It's also a unique viewpoint of the river since it gets you so close to it.
If you want a longer hike, continue to Devil's Rest. There aren't any views from Devil's rest since it's overgrown but there are some views past it. It's a great way to extend the hike to a 10.9-mile loop.
DIRECTIONS
From Portland, take I-84E to exit 28. Continue onto E Bridal Veil Rd, which ends at Historic Columbia River Hwy. At the junction, you will see the parking lot to your right. Turn right onto Historic Columbia River Hwy and park. The trailhead starts on the other side of the street.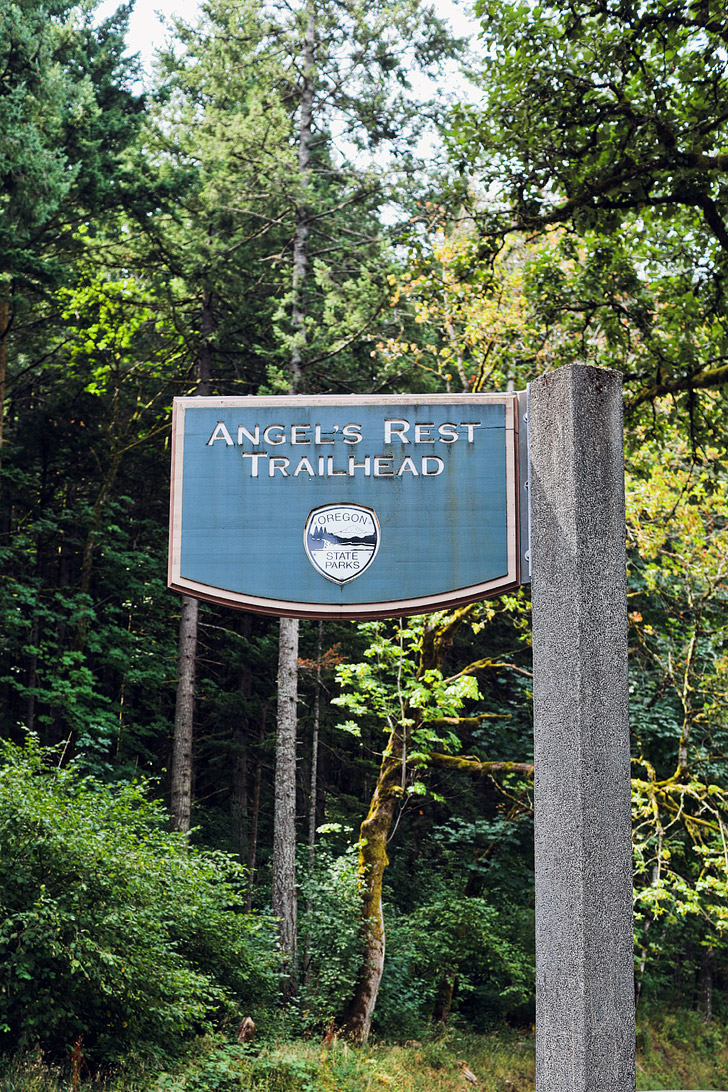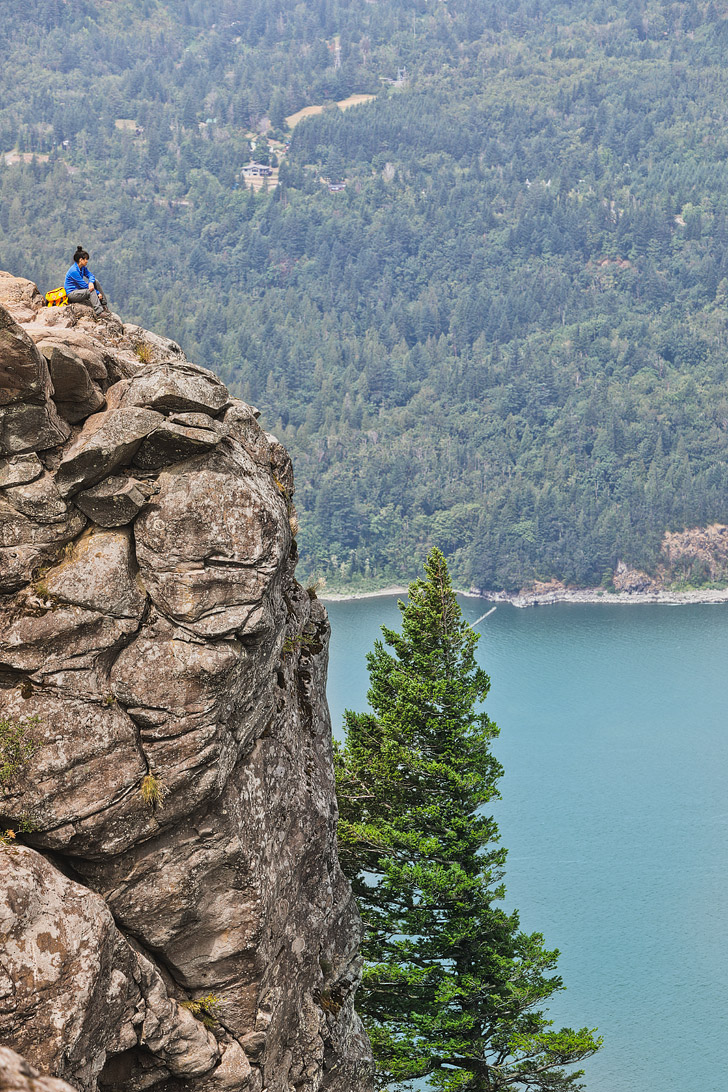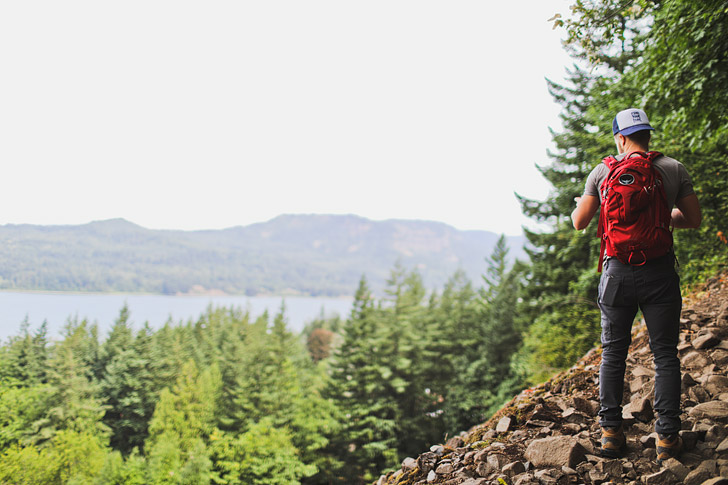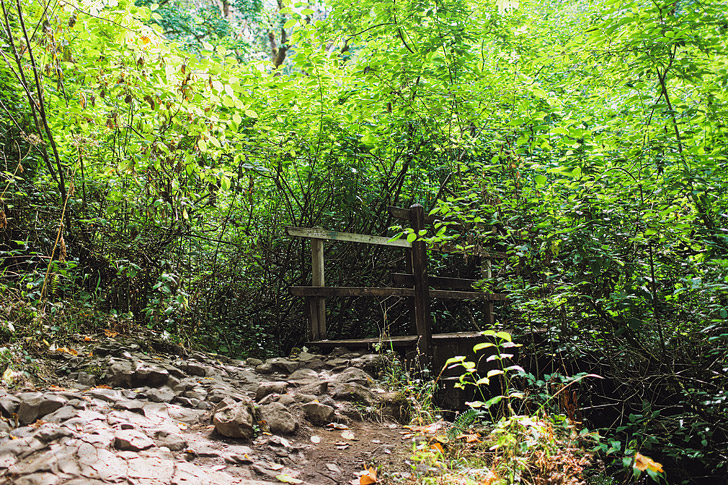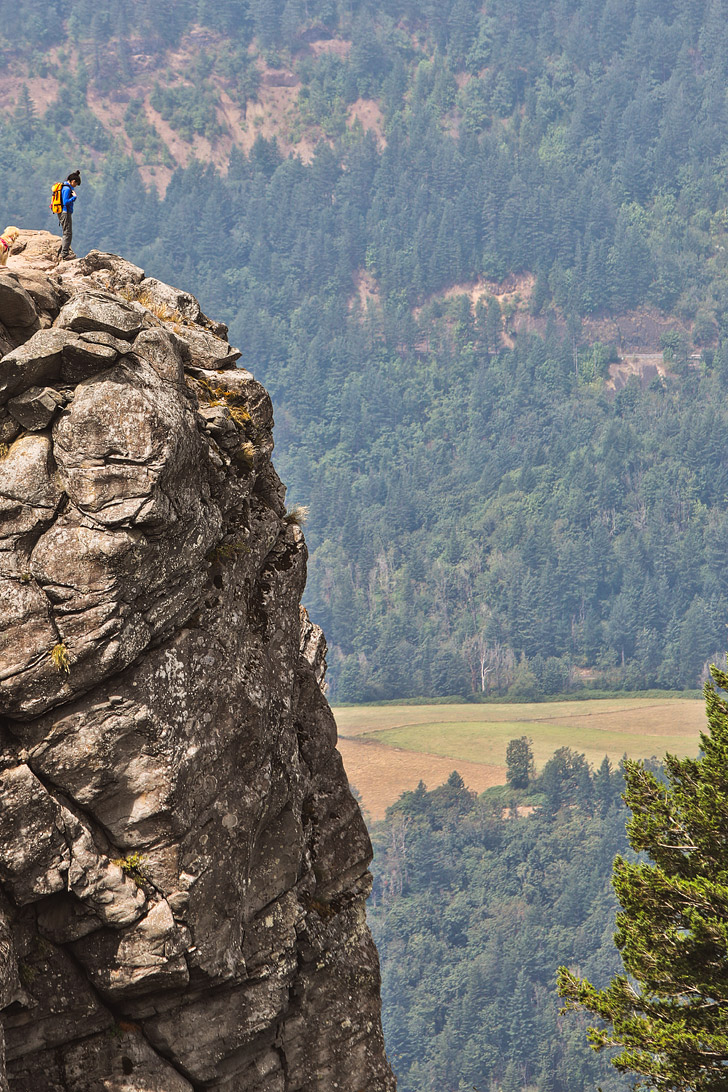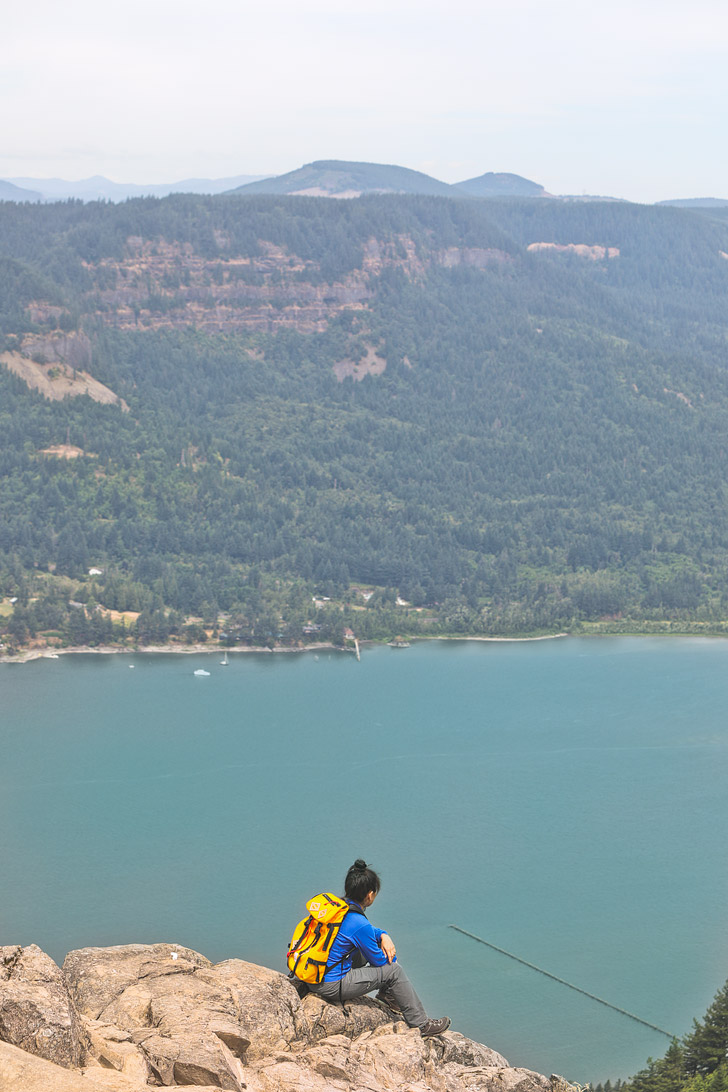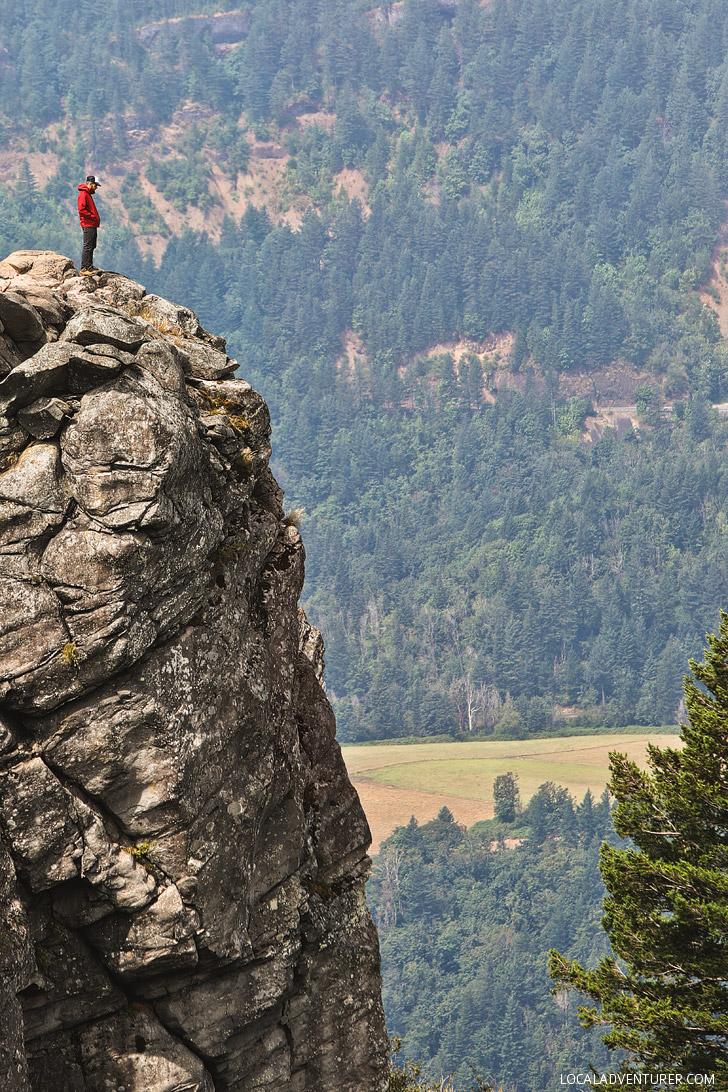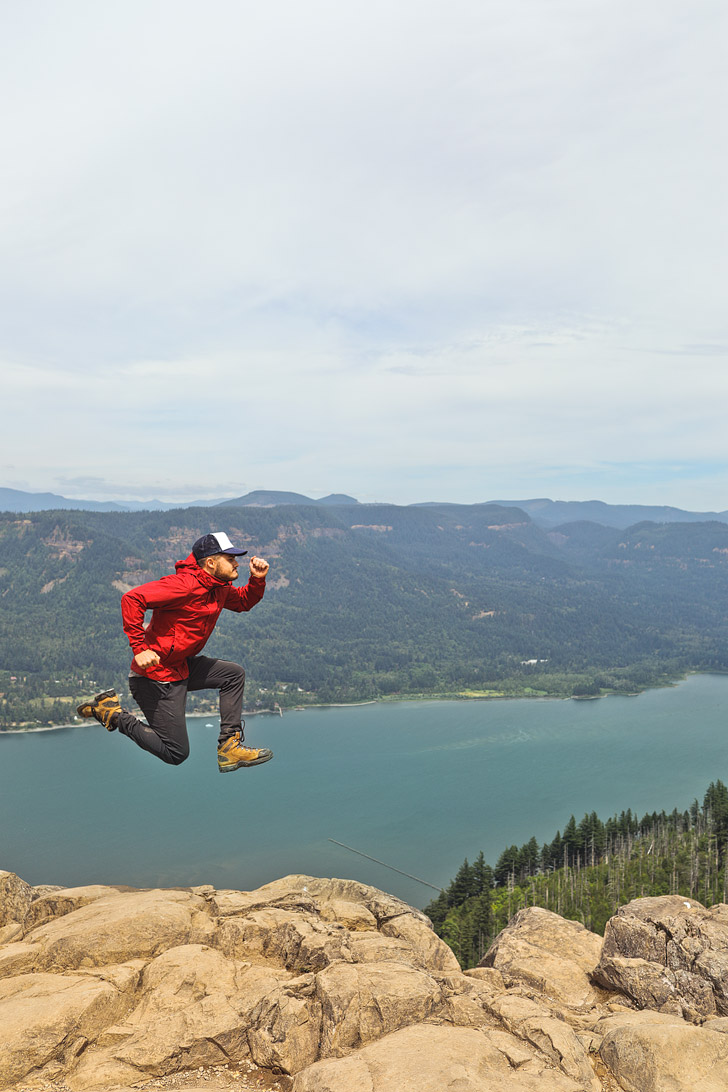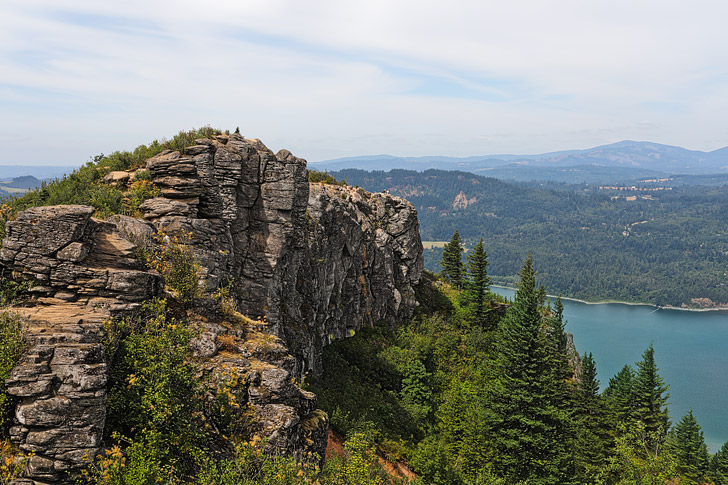 ESSENTIAL TIPS FOR YOUR HIKE
The top gives you amazing views but has very exposed cliffsides. If you have kids, keep a close eye on them. And be sure you always watch where you're stepping.
Even though it's a short hike, bring plenty of water.
Bring snacks with you to enjoy while you're at the top.
WHAT TO PACK
OUTFIT (HERS)
Airism Bra Racerback // Arcteryx Fleece // Hiking Pants // Hiking Boots // Topo Klettersack (in Saffron)
OUTFIT (HIS)
Mid Layer // Capilene Daily Tee // Hiking Pants // Hiking Boots // Adventure Photographer's Backpack
WHAT'S NEARBY
MORE RESOURCES
DID YOU ENJOY THE POST? PIN IT FOR LATER