The Pacific Northwest has endless places to explore, and we love how Portland is in close proximity to the waterfalls, mountains, wine country, beaches, and more. If you only have a day, you can check out 15 best day trips from Portland Oregon. You can make any of these into weekend trips as well, but we added destinations with slightly longer drives to this post. Everyone has 52 weekends a year, so we hope that you'll take full advantage of them and go explore!
Click the links to get more detailed info on each location.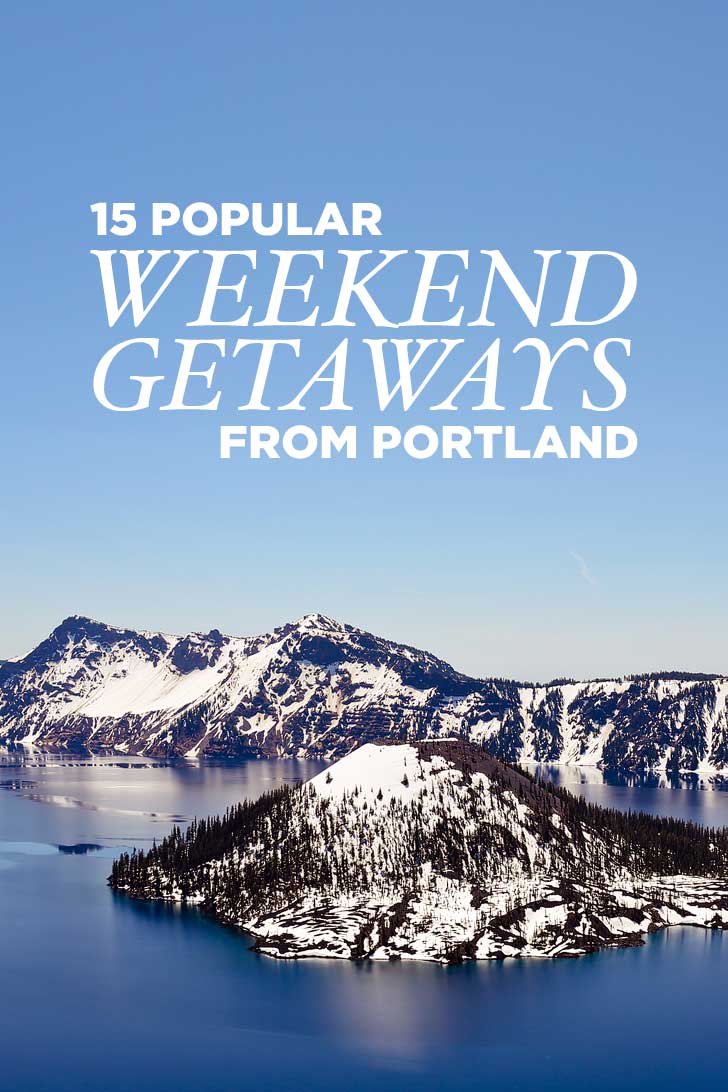 15 POPULAR WEEKEND GETAWAYS FROM PORTLAND OREGON
Distance: 161 miles / 3 hr 2 mins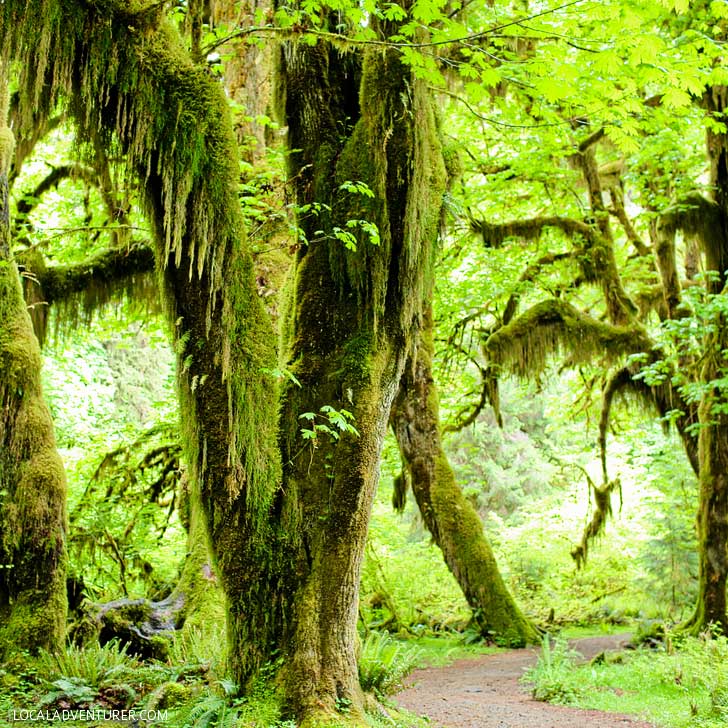 With four regions, you can explore the Pacific coast, alpine areas, terminate rainforest, or drier forest all in one park. Check out the Hall of Mosses to see some incredible mossy trees or hit the Hoh Rainforest trail and explore deeper into the park. Don't forget to enjoy the coasts! One of our favorite beaches is Second Beach.
PRO TIP: The area does get rain frequently so be sure to have a rain jacket handy. If you venture outside of the park, you can visit the northwestern most tip of the lower 48 states at Cape Flattery, or if you're a fan of twilight, you can visit the town of Forks, which was where the movie was set.
2. Florence, Oregon
Distance: 164 miles / 3 hrs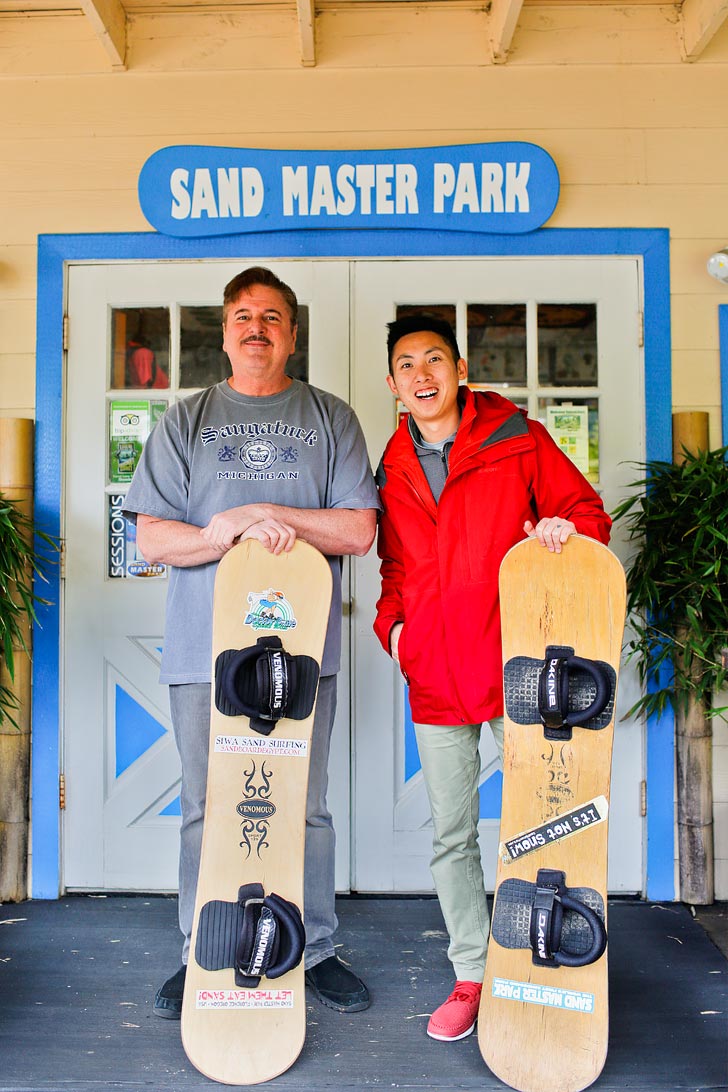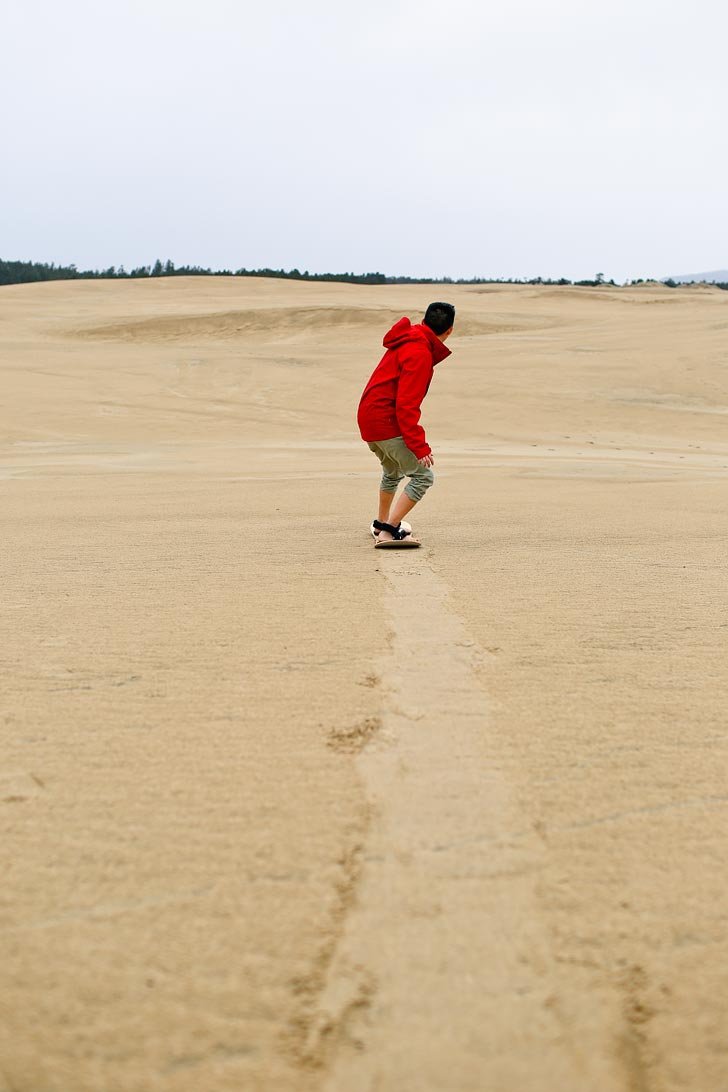 Located along the central Oregon coast, the landscape in Florence looks completely different than Astoria and the Northern Coast. The beach has massive 200-foot dunes. If you're up for some adventure, try sandboarding the dunes! It's where sandboarding was invented and you can meet the person who invented it!
PRO TIP: Nearby, you can check out the sea lion caves, go horseback riding along the beach or Thor's Well in Cape Perpetua just 30 minutes north.
Distance: 171 miles / 3 hrs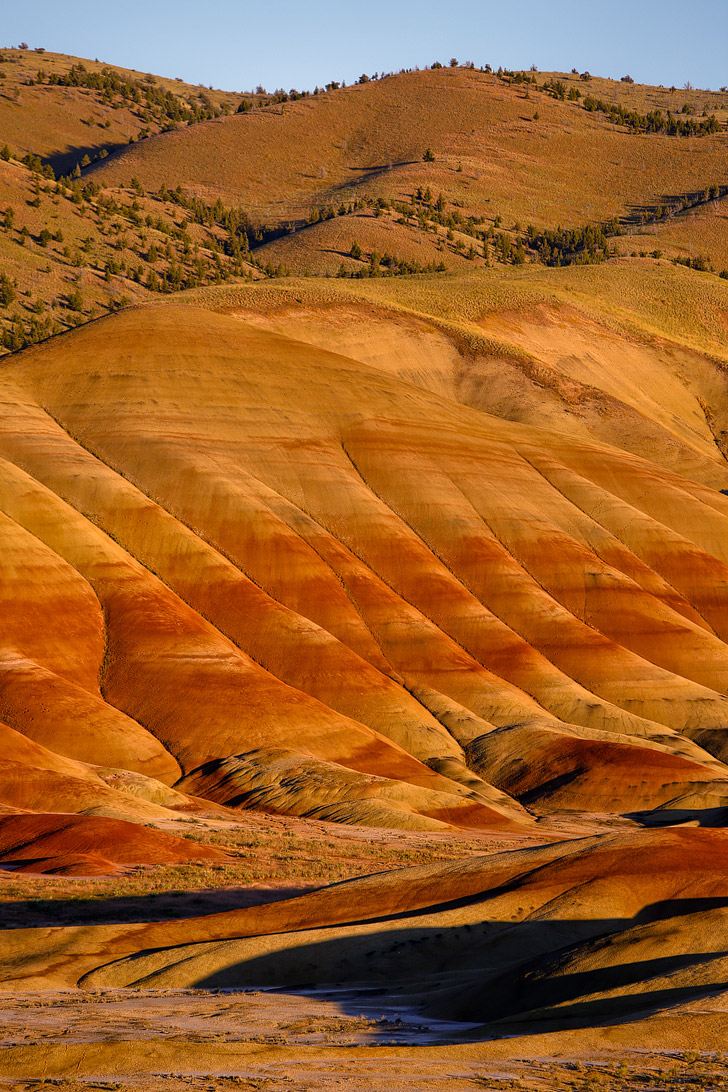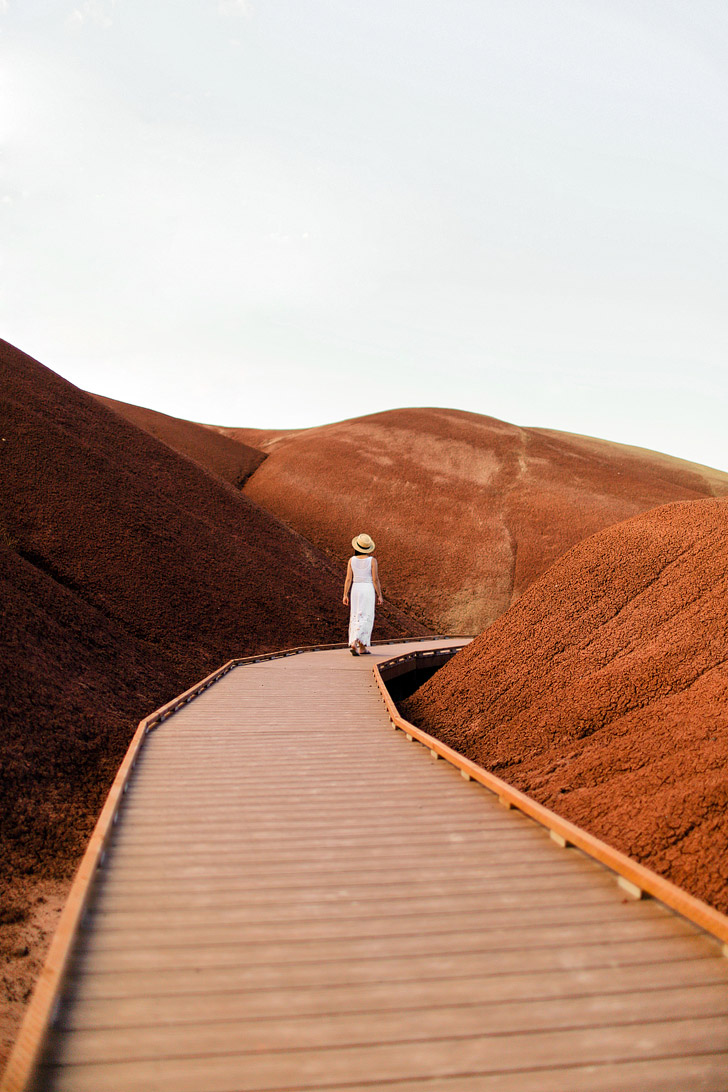 This is one of Oregon's 7 wonders. A weekend getaway at John Day Fossil Beds will feel like exploring another planet. You will see bluish clay, unique formations, and volcanic ash in shades of red, yellow, purple, and green, and don't forget fossils from creatures that used to inhabit the area. Read our Complete Painted Hills Guide, Photo Diary, and the Ultimate John Day Fossil Beds National Monument Guide.
Distance: 173 mi / 2 hr 36 mins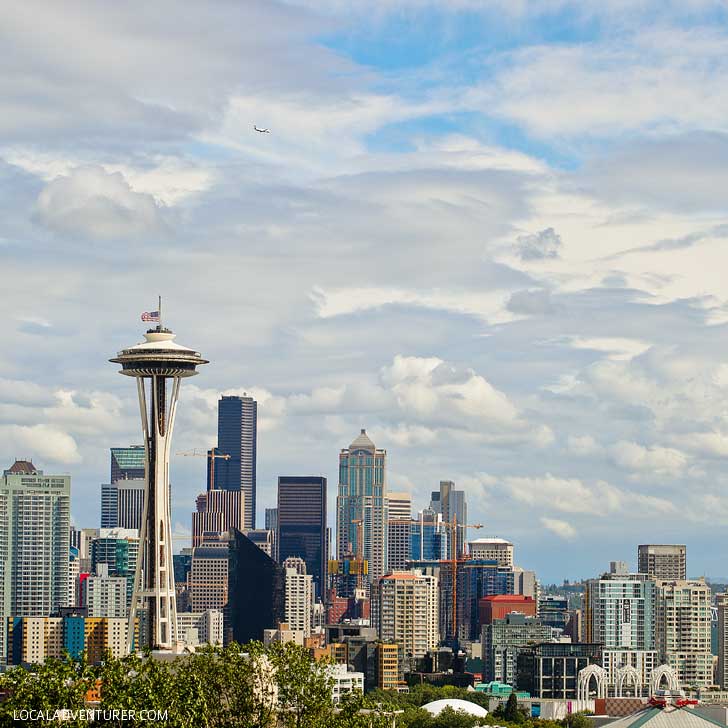 People often forget that Seattle is only a 2.5-hour drive away, which makes it easy to stop by for the day to sightsee. Since there is plenty to do in the city, we recommend spending a whole weekend!
PRO TIP: If you're into museums, there are over 40 in the area. Here are some of the ones we checked out!
5. North Umpqua River
Distance: 230 miles / 4 hrs

photo: LDELD
The waters of the North Umpqua River are beautifully turquoise and green. It's also known for its fly-fishing. There is a 31-mile stretch that is set aside exclusively for the fishers, meaning no kayaks or rafts. If you're not much of a fisher, there are a ton of waterfalls in the area, big leaf maples (amazing during the Fall), and plenty of trails to explore.
PRO TIP: Check out the popular Toketee Falls and the Umpqua Hot Springs! The 108-degree pool is perched at the cliff's edge to give you an amazing view.
6. Yakima, Washington
Distance: 185 miles / 3 hrs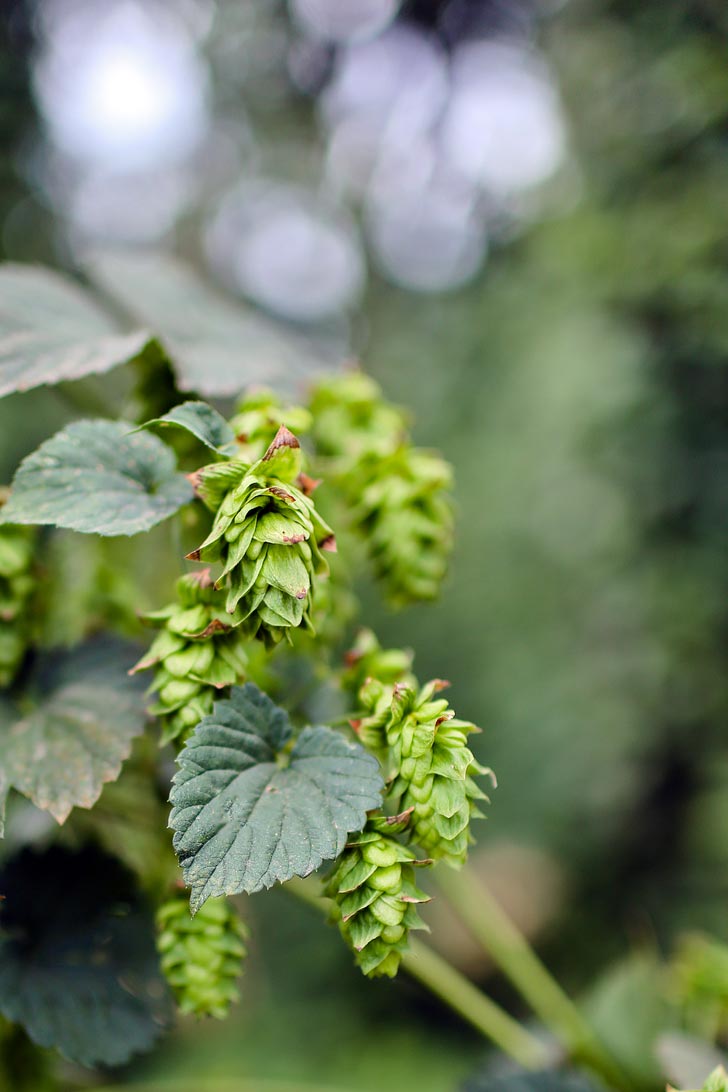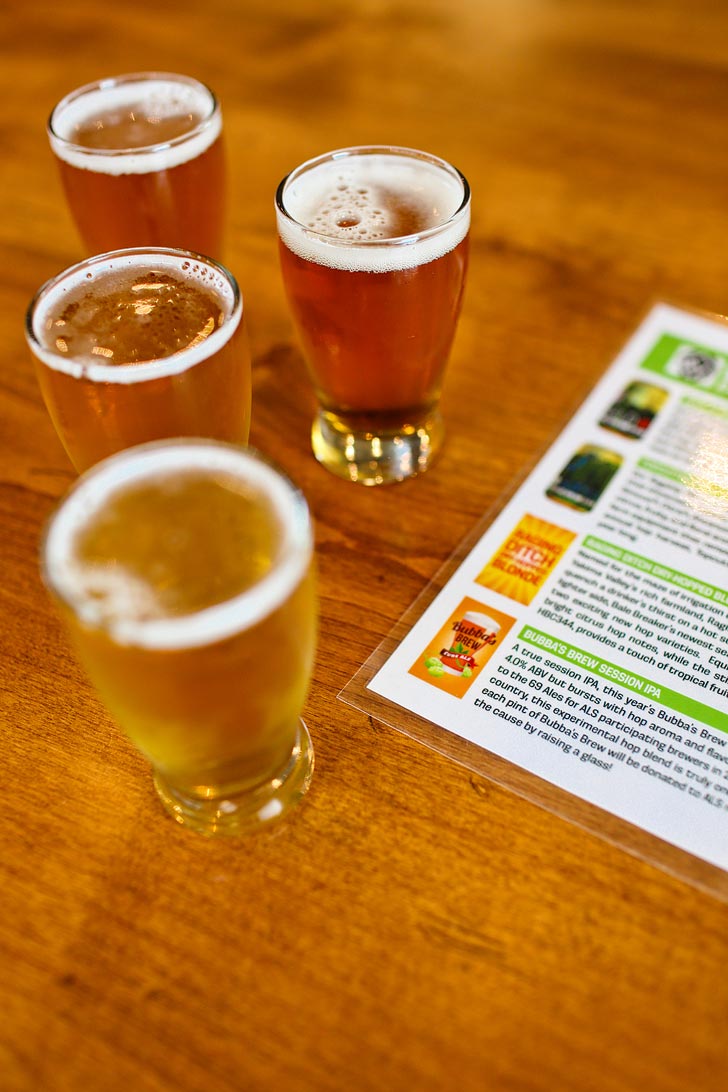 Yakima produces 77% of all hops grown in the United States. It's an agricultural town but still offers up and coming breweries, restaurants, and there are eight wineries in town. During the summer, people often hike, mountain bike, or go tubing. During the winter, the city is covered in snow.
PRO TIP: On the way from Portland, make a pitstop at the Maryhill Stonehenge. It's a replica of England's famous Stonehenge. In the mood for ice cream? Stop by Crazy Cow in Valley Mall and say hi to our friends Peter and Stephanie. We've tried all the flavors there! Also, if you love sparkling wine, our friends recommend Treveri Cellars. It's their favorite.
7. Woodinville, Washington
Distance: 188 miles / 3 hrs 30 mins
This is a favorite day trip for many Seattleites. The Woodinville area has over 100 wineries and tasting rooms. There are also 8 microbreweries, distilleries, and cideries in the area, and 26 restaurants! That's a lot of food and alcohol!
PRO TIP: Pick up a Passport to get access to over 60+ participating wineries for tastings and special discounts for events throughout the year.
8. Whidbey Island, Washington
Distance: 208 miles / 4 hrs 30 mins (including a Ferry)
Whidbey Island looks more like a New England beach town rather than the PNW. Enjoy the pebble-covered beaches, walk around the small towns, or enjoy the ocean views. Fort Ebey State Park is a great place to explore the island's natural beauty and there are a ton of trails to hike.
PRO TIP: Coupeville makes the best home base. The central location makes it easy to explore the north and south side of the island, and it's the second-oldest town in Washington!
Distance: 233 miles / 3 hrs 44 mins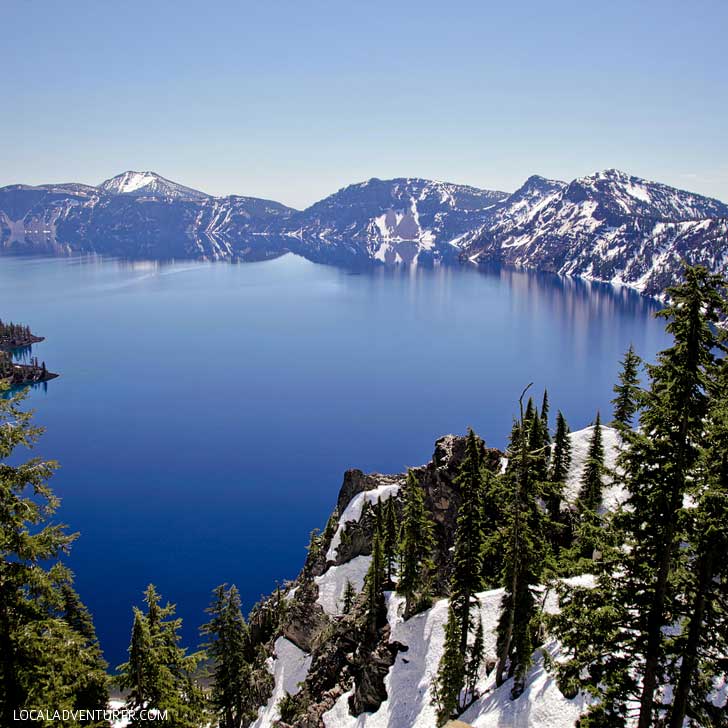 This is Oregon's only National Park. It is the U.S.' deepest lake at 1,943 feet and ranks as the ninth deepest lake in the world. It was created when a volcano collapsed into a giant caldera. You can hike around the rim to enjoy the views of the lake or hop in for a cool dip.
During the winter, they have fun snow activities, but it can be hard to access, so be sure to check their site for current conditions. During the summer, the park can get quite crowded, so book accommodations early. Fall is one of the best times to visit since the snow will be gone and the crowds will have tapered out.
PRO TIP: If you love National Parks, save yourself time and money and pick up an annual park pass before you head there!
Distance: 280 miles / 4 hrs 30 mins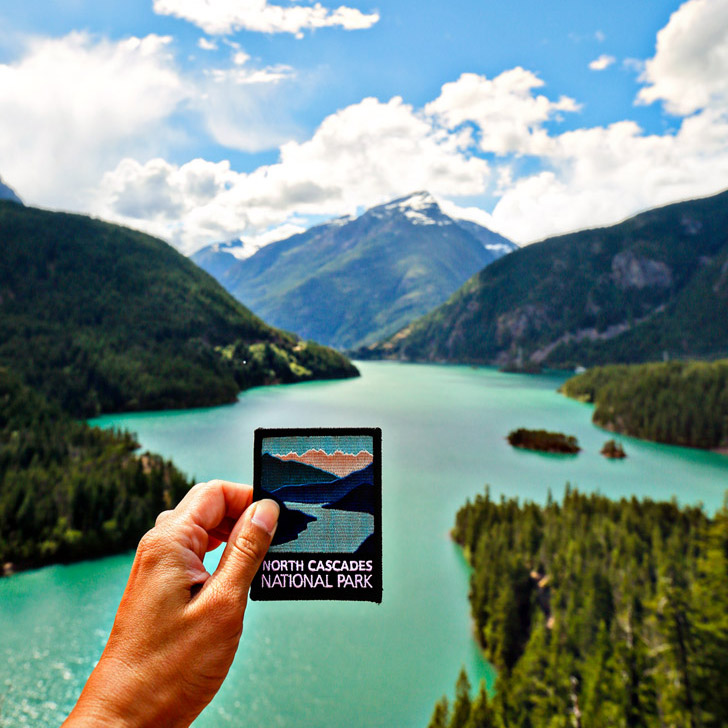 The North Cascades National Park Complex is made up of North Cascades national Park, Ross Lake National Recreation Area, and Lake Chelan National Recreation Area. If you're not much of a hiker, there are plenty of beautiful views and short hikes, or you can gear up and leave civilization for the weekend.
PRO TIP: Most hikes don't open until late summer. Check their website for current conditions.
11. Leavenworth, Washington
Distance: 287 mi / 4 h 56 min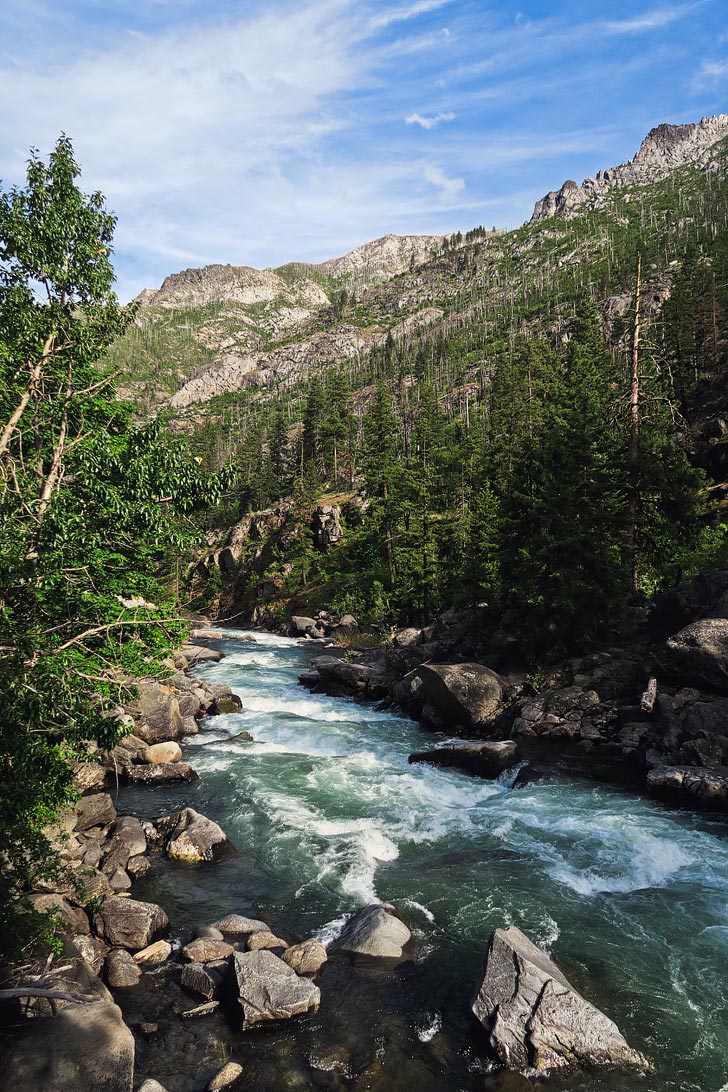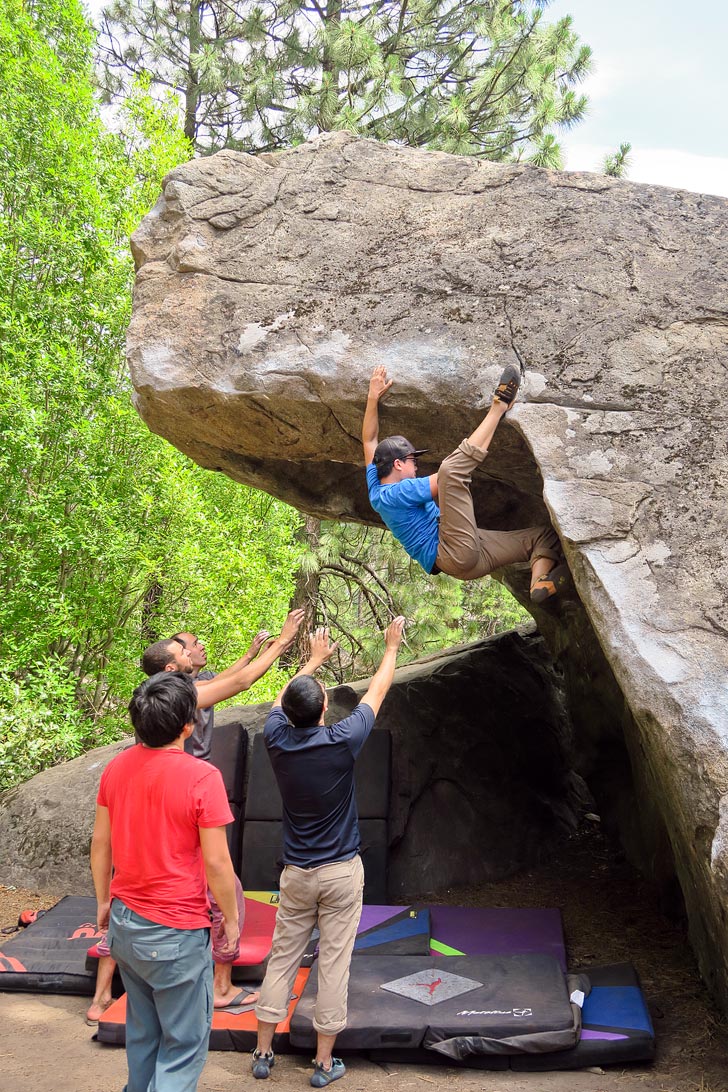 This Bavarian-themed town brings in people from all over the PNW. There is lots of shopping and eating for those looking for a lazy afternoon, and it has easy access to a lot of outdoor activities too. We were just here this past weekend to climb.
PRO TIP: If you boulder, Leavenworth has some great spots to climb! And for the beer lovers, don't forget to come back during Oktoberfest.
12. Oregon Caves National Monument
Distance: 295 miles / 5 hrs

photo: Dave Schumaker
Although the caves are the highlight, don't miss the hiking trails, the Historic District, the scenic drive, and grab a milkshake at the Chateau. You can even hunt wild game.
PRO TIP: Winter storms can block the park highway, so if you visit then, be sure to check the conditions. Otherwise, it is usually mild.
13. Cape Flattery, Washington
Distance: 301 mi / 5 h 42 min
Visit the northwesternmost point of the contiguous United States. There are plenty of short hikes to amazing views of the rugged coastline. Explore different pullouts and views while you're there or spend some time in Olympic National Park.
14. Vancouver, BC, Canada
Distance: 316 miles / 5 hrs 20 mins
It's really easy to fill a weekend in Vancouver, BC. You can explore the town and eat good food anytime of the year. During the summer, they have open air night markets to enjoy. If you're looking for something a bit more touristy, the Capilano Suspension Bridge is a popular spot. We still need to do more exploring in the city and hopefully will put together a 101 bucket list for Vancouver soon!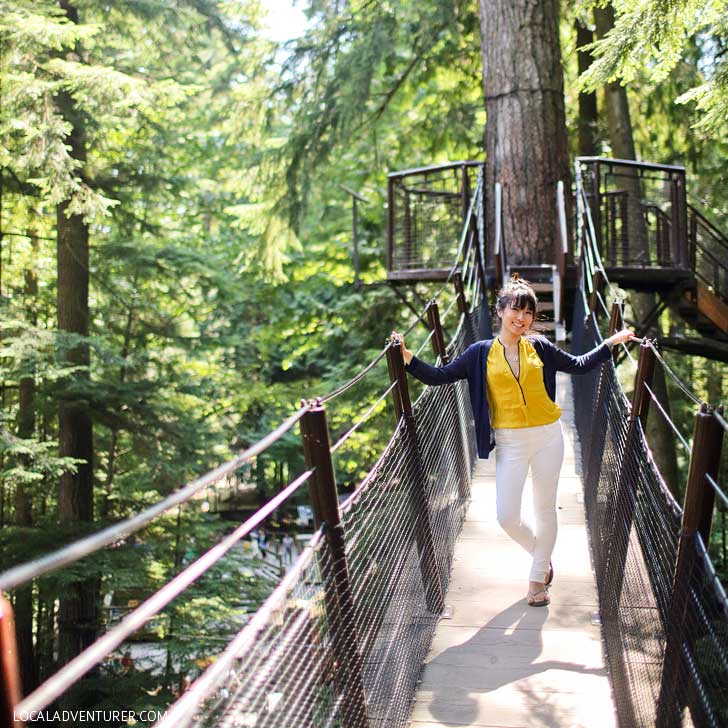 Distance: 326 miles / 6 hrs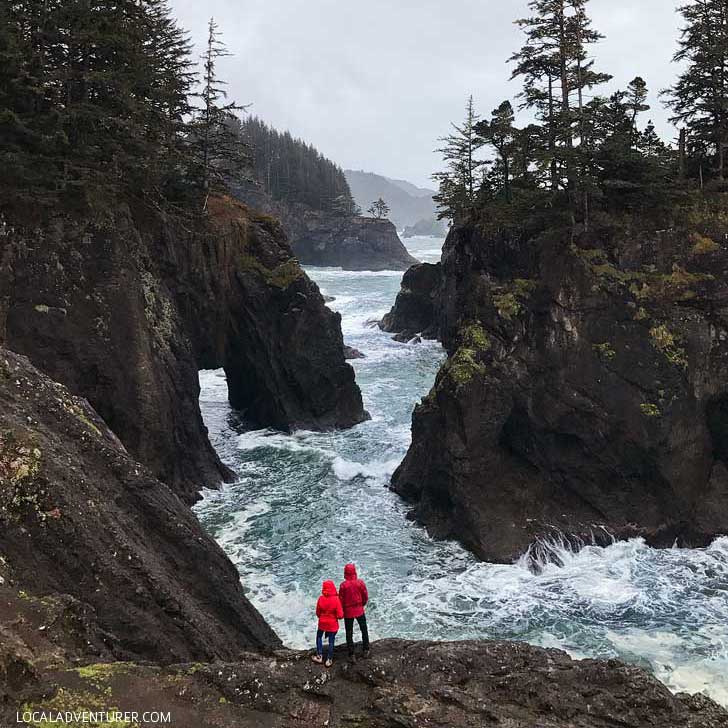 photo of us by: curiouswuwu
Head to the southwest corner of Oregon to enjoy this unique state park. It runs 12 miles along the coast and is lined with thick forest and a few small beaches. Hike along the steep cliff lines and awe at the off-shore rock formations. The few beaches they have feel secluded and on slower days, it makes you feel like you've found a secret spot all to yourself. Check out our guide to the park here. Want to do the whole Oregon Coast? Read about our ultimate Oregon Coast road trip with all the best stops.
Have you done any of these day trips?
ESTHER + JACOB
Esther and Jacob are the founders of Local Adventurer, which is one of the top 50 travel blogs in the world. They believe that adventure can be found both near and far and hope to inspire others to explore locally. They move to a new city every year and currently live in Portland, Oregon.