Oregon has been a beautiful state to explore. We've loved calling it home this past year. One of the Seven Wonders in Oregon is the Oregon Coast and it's easy to see why. During our road trip down the coast, we were most excited to finally photograph Thor's Well.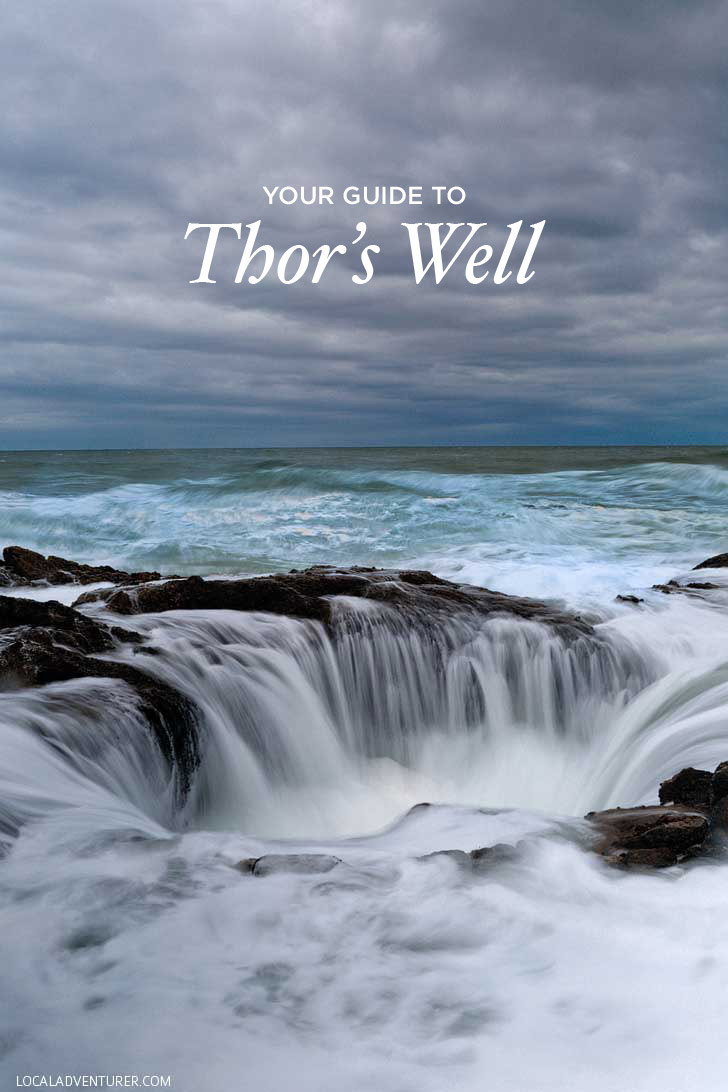 This post may contain affiliate links, where we receive a small commission on sales of the products that are linked at no additional cost to you. All opinions are always our own. Read our full disclosure for more info. Thank you for supporting the brands that make Local Adventurer possible.
Last Updated: January 18, 2021
Everything You Need to Know About Thor's Well Cape Perpetua Scenic Area
Thor's Well is a hole carved out of the basalt shoreline in the Cape Perpetua Scenic Area. One theory is that it was initially a sea cave until the roof collapsed, leaving a hole on the surface level.
Because of its location right against the Pacific Ocean, you get a constant flow of waves rolling in from underneath and filling the bowl from the bottom.
Depending on the tide level, sometimes it just bubbles to the top, while other times, it's bursting out in a violent spray.
Thor's Well is a bit tricky to find because there are no markings for it from the road. The easiest way to find it is to first look for Spouting Horn.
If you're driving south on 101, park at the Cape Cove Trailhead pull-out 0.3 miles south of the Cape Perpetua Visitor Center. You'll see signs at the trail for Spouting Horn. If you look out towards the ocean as you descend, you'll see Thor's Well near the edge. After you walk down the stairs, you can walk out onto the rocky coast to get a closer look.
If you can't seem to see it from the trail, ask the people around you. It's also marked on Google Maps so that can help orient you.
Cape Cove Trailhead Coordinates: 44.2788922,-124.1124375
Thor's Well Coordinates: 44.278415,-124.1157192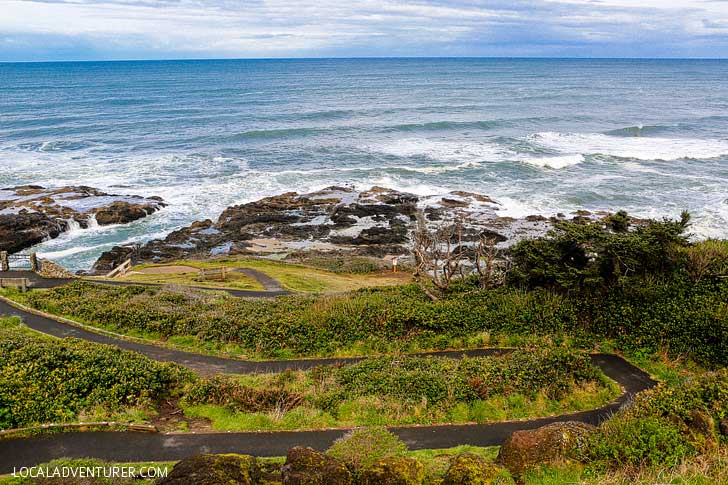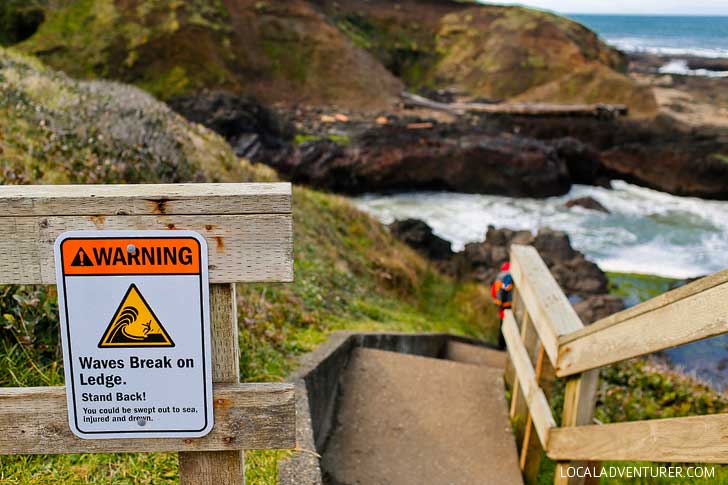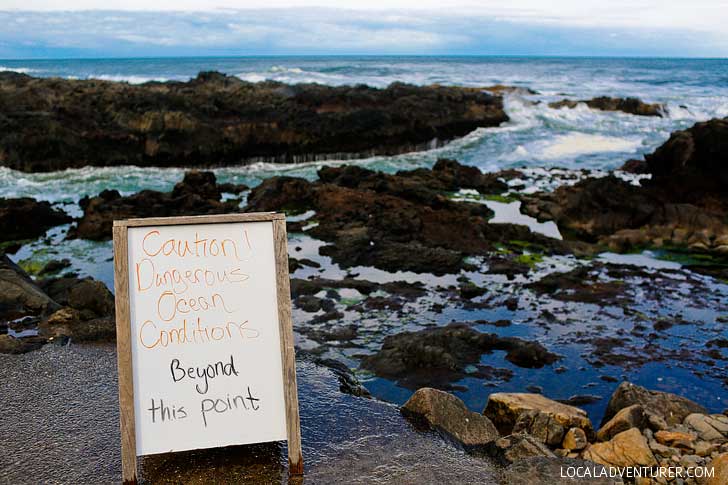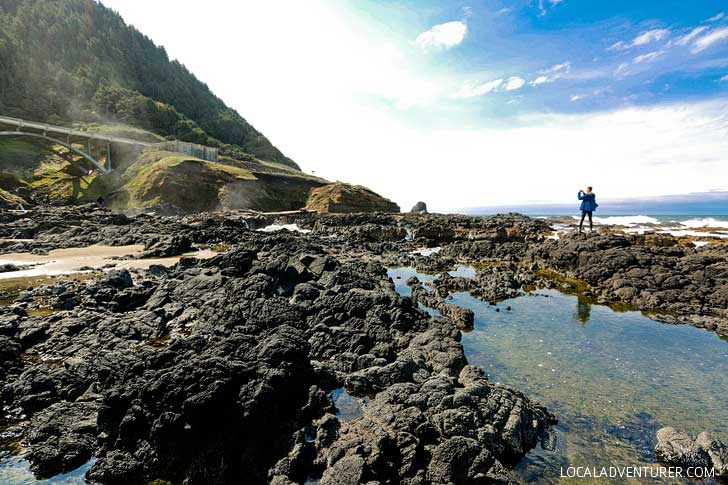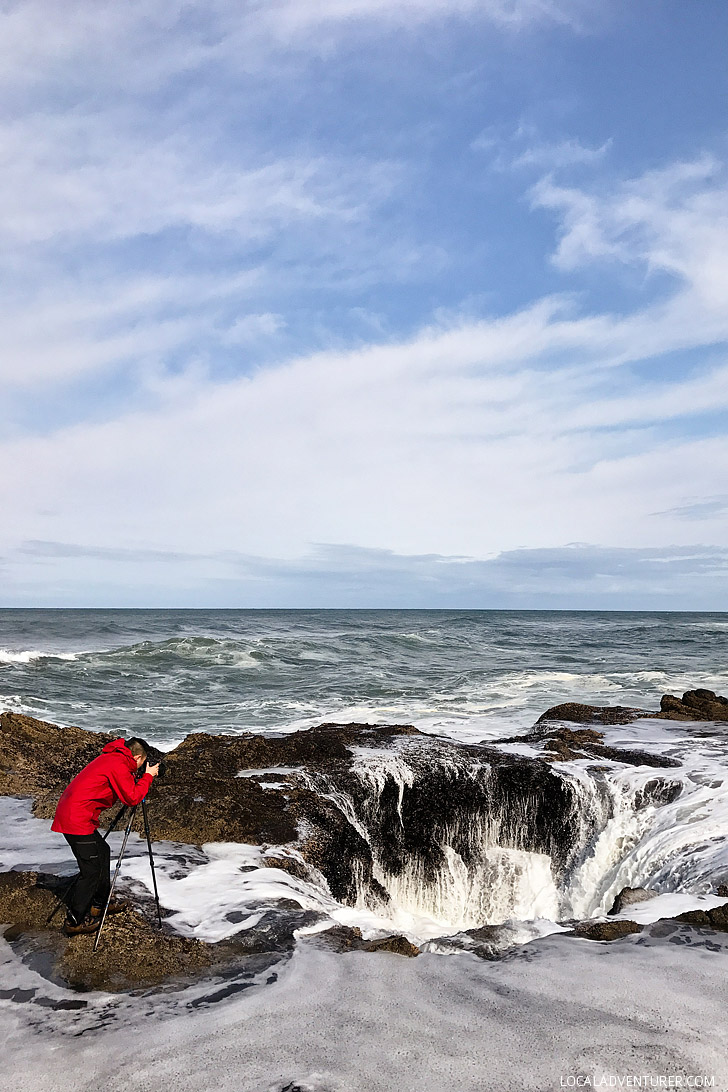 Low tide is the safest time to go to get up close to it and see how it works. The water won't fill over the top as often during this time.
If you're a photographer, you most likely want to get the dramatic look of the water coming in and out so you will want to visit during high tide. During our visit, we arrived an hour before high tide and the water would burst out sporadically. Jacob stood near the edge of the well to shoot and the water would come to his calfs before draining back into the well.
The shots that we wanted actually happened at high tide when the water was consistently overflowing. We didn't dare get close to the well at this point and stayed nearby on a high ridge. Even then, water was coming up to our feet from time to time.
If you want to shoot, I suggest arriving an hour to and hour and half before high tide. This will give you time to orient yourself and find the best place to be. Each day the tide level will be slightly different as well so you can judge when the best time to shoot will be.
For those of you who want to just watch the drama, come close to high tide and you can see it from the viewpoints!
Check tide levels here.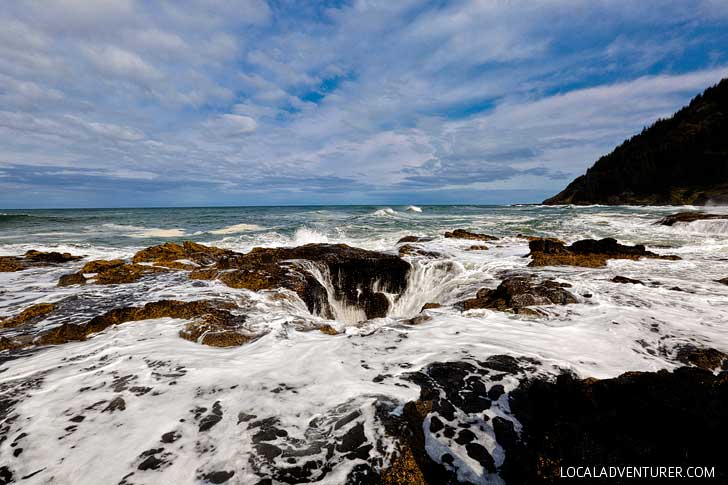 How to Take Photos of Thor's Well
What To Bring:
If you forget an ND filter like I did, you might be able to pull it off with some cloud cover if you're lucky. Once the clouds rolled in, I brought my ISO as low as possible and aperture as high as possible (meaning the opening is as narrow as possible).
Your settings will vary depending on the circumstances, but to give you a good starting point my settings for the below photo: – 2.5 sec, f/22, ISO 50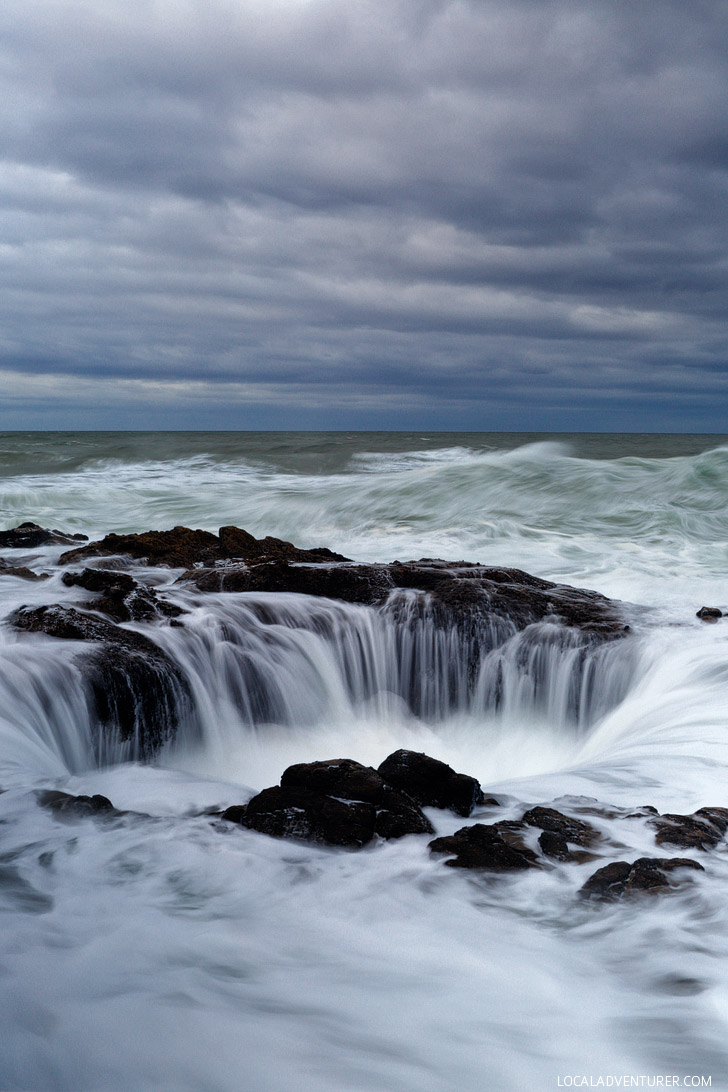 Thor's Well has a reputation for being extremely dangerous, but it's not any more dangerous than the surrounding jagged coast. The Pacific Ocean is fierce and unforgiving here.
Most incidents in the area happen by sneaker waves surprising visitors who are busy looking at the well. It is very close to the edge and waves come crashing over the coastline too. Just be sure you are aware of your surroundings the entire time you are there.
Jacob was close to the well and never felt like he was in danger of being sucked in, but if you're clumsy and prone to tripping like me, I would steer clear.
Plan your trip around the tides for the day! Check tide levels here. During our high tide, the water was already swelling around our feet. Careful to check if it's a King Tide (extra high) so you can adjust accordingly.
Wear waterproof shoes if you plan on just walking around but not getting too close to Thor's Well. Water shoes are even better since you'll most likely get wet up close.
It always helps to have waterproof clothes on as well. We weren't sure what to expect, so our shoes, socks, and pants got completely soaked since we wanted those photos.
Have you seen anything like Thor's Well?
Did you enjoy this post? Pin it for later
"Discovery consists not of seeking new lands but in seeing with new eyes" – M. Proust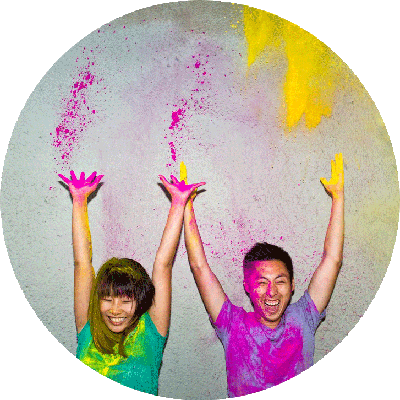 Esther and Jacob are the founders of Local Adventurer, which is one of the top 5 travel blogs in the US. They believe that adventure can be found both near and far and hope to inspire others to explore locally. They explore a new city in depth every year and currently base themselves in Las Vegas.