UPDATE: The Boardman Tree Farm closed. Sadly, all the trees are gone. We'll update this page if anything changes, but for now, you can enjoy what it used to be with the images below.
Boardman Tree Farm is 2.5 hours east of Portland on I-84. I've been wanting to go to this autumn wonderland ever since seeing photos on Instagram!
I heard they sold the tree farm to potato and dairy farmers, and the trees were in the process of being cut down, which meant it's now or never.
Okay, so maybe you have a little more time. They say the process might take a few years for all the trees to be gone, but you will see that large portions have already been cut down. Photographers who have come here year after year have said it has changed so much.
After seeing it for ourselves, it's one of the most beautiful spots we've seen along the Columbia River and possibly the United States.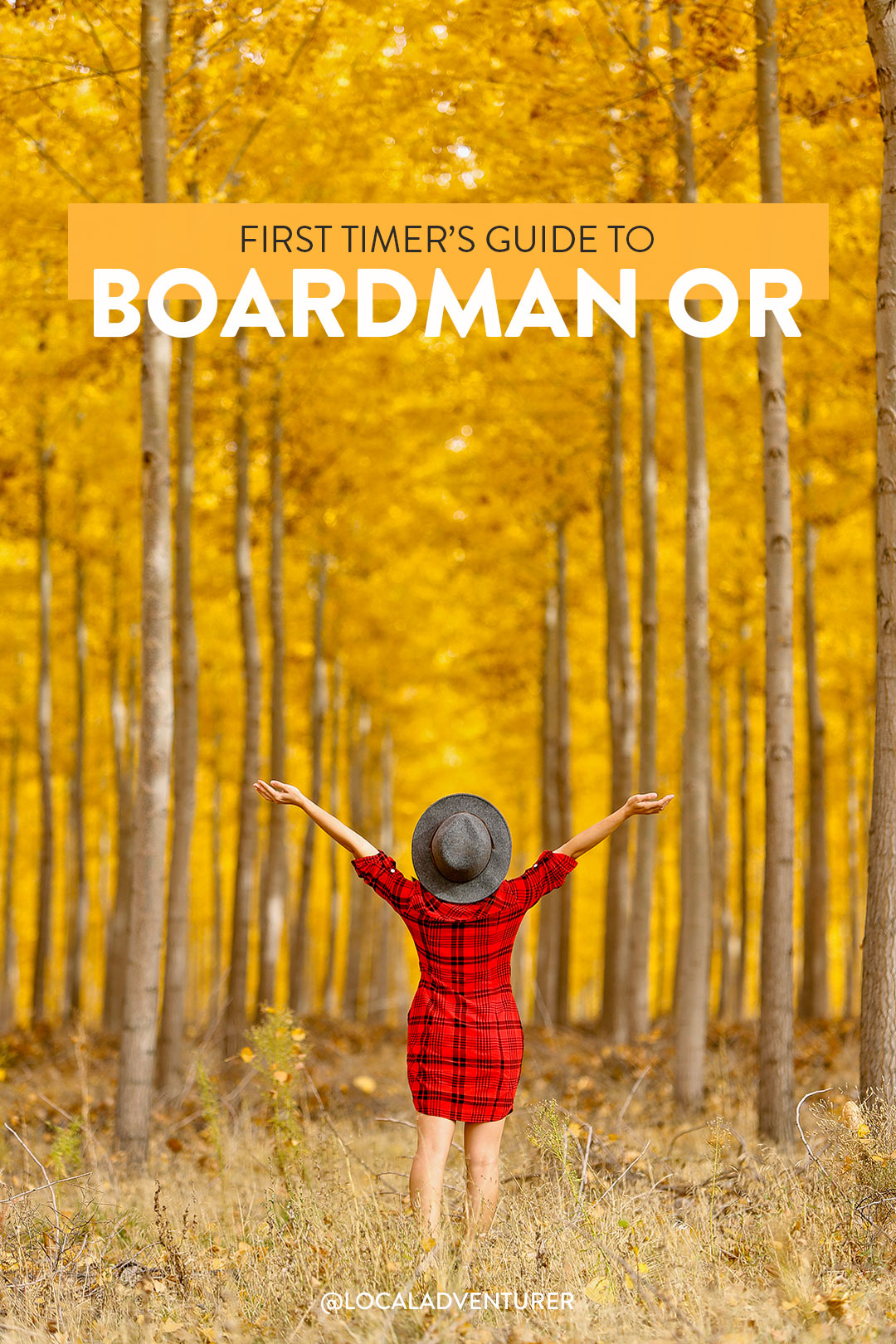 This post may contain affiliate links, where we receive a small commission on sales of the products that are linked at no additional cost to you. All opinions are always our own. Read our full disclosure for more info. Thank you for supporting the brands that make Local Adventurer possible.
Last Updated: September 27, 2019.     First Published: November 3, 2016
Your Essential Guide to Boardman Tree Farm in Oregon
The trickiest part for us was timing our visit for after the leaves had changed colors but before they've fallen off. We drove out there at the beginning of October and the leaves hadn't turned yet! That was a bummer.
The second time we drove out in late October, we joked that with our luck, the leaves will probably be all on the ground, but to our surprise, the leaves were waiting for us in all their golden glory!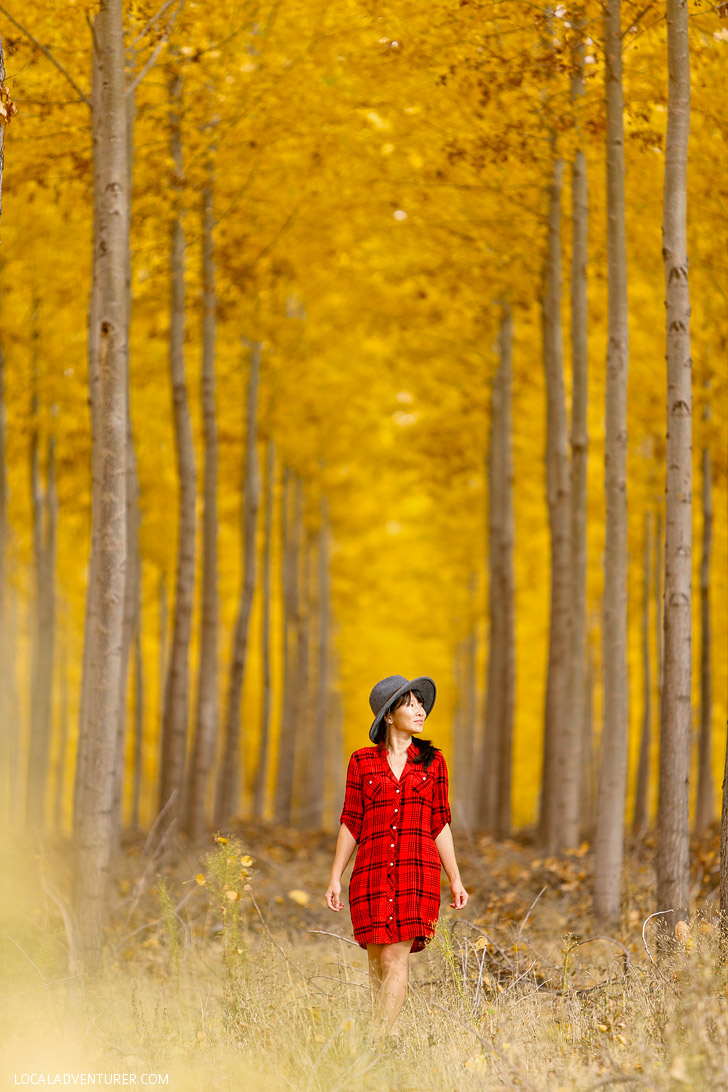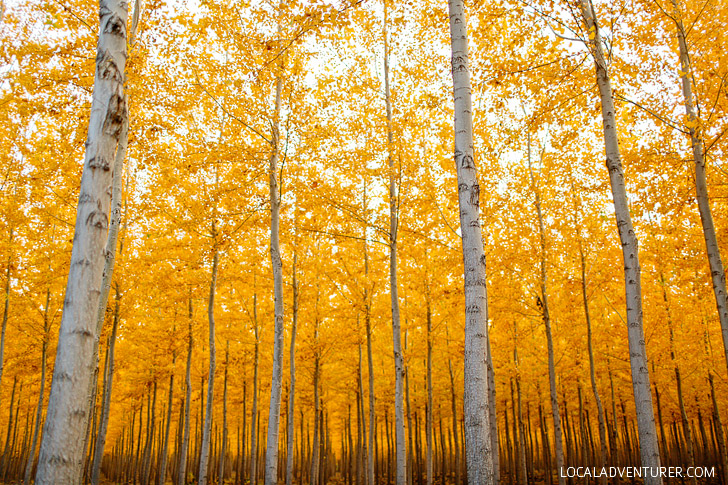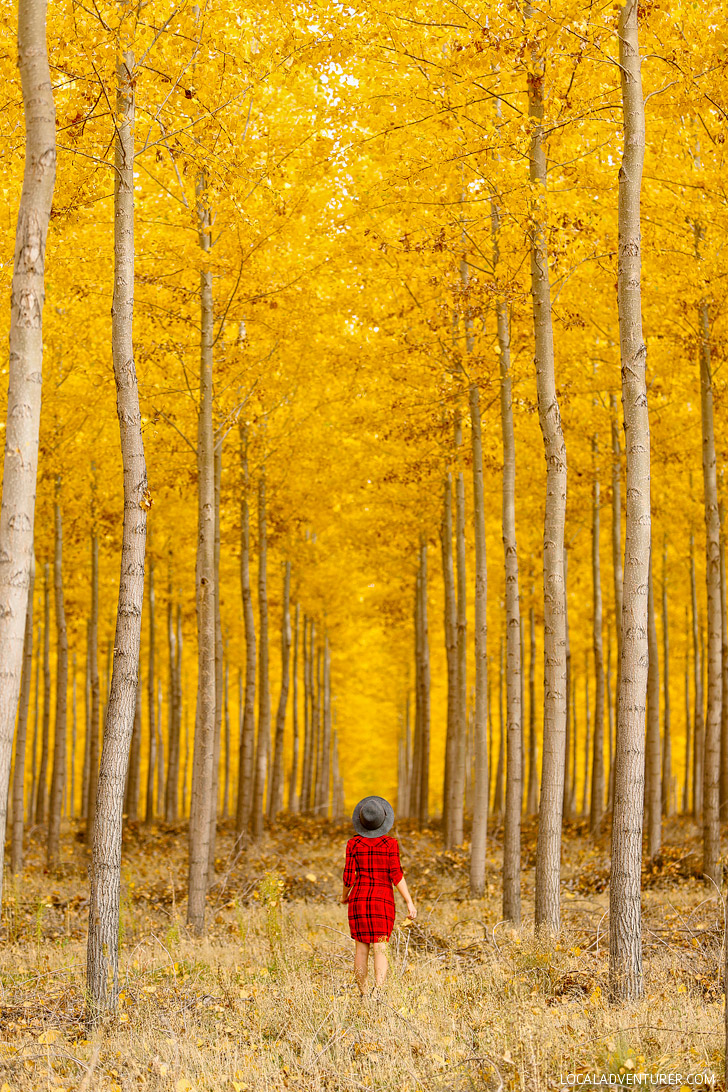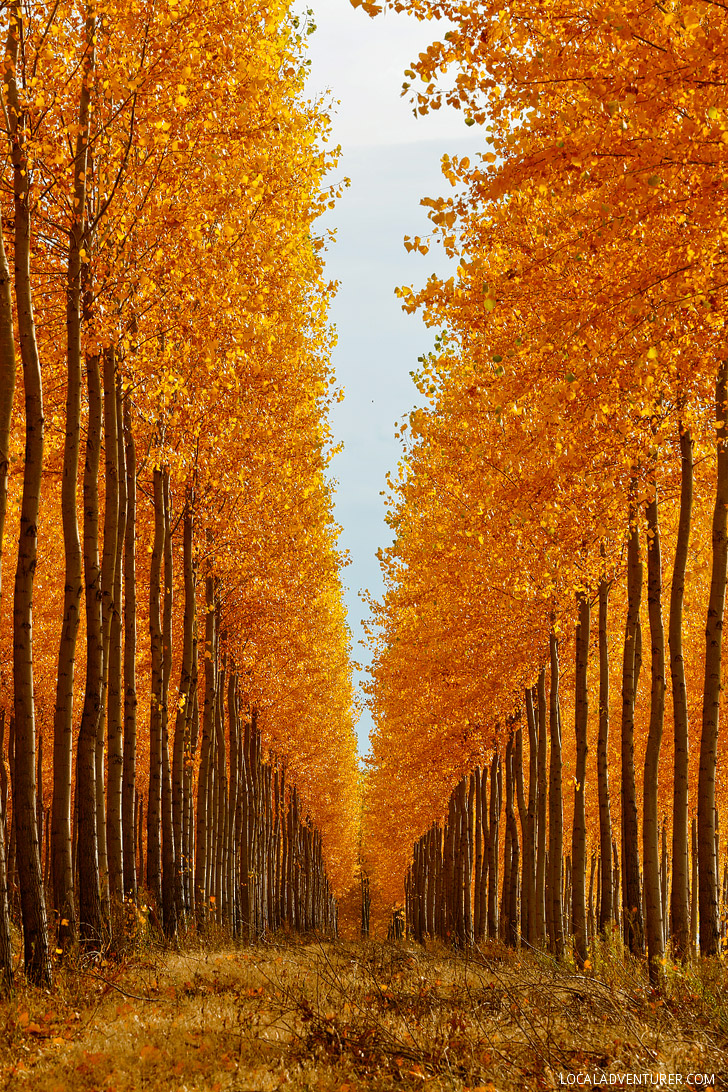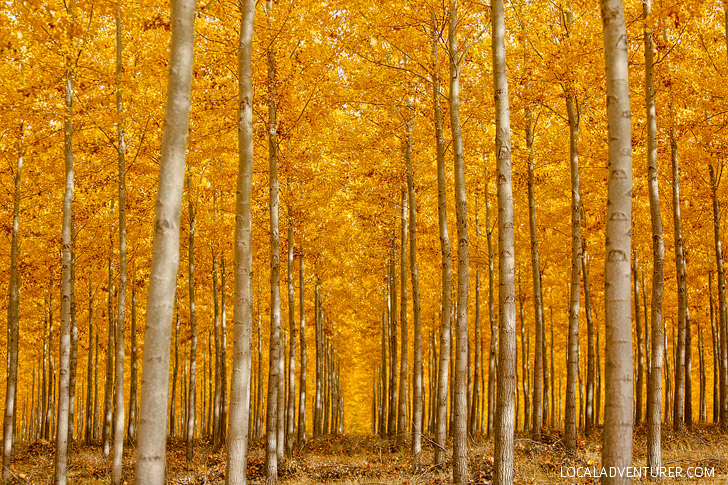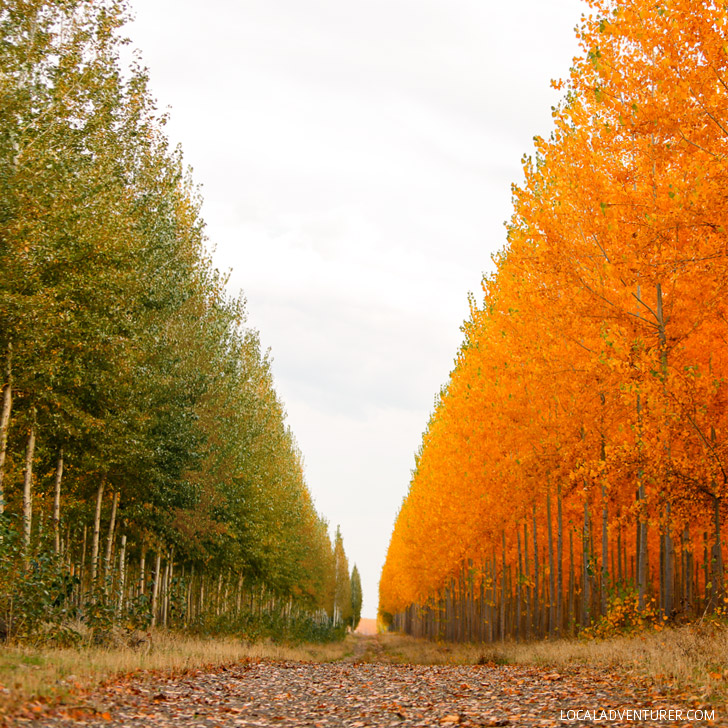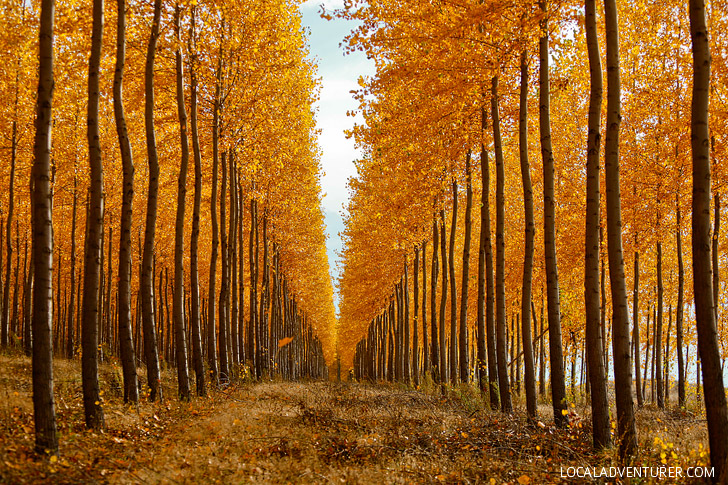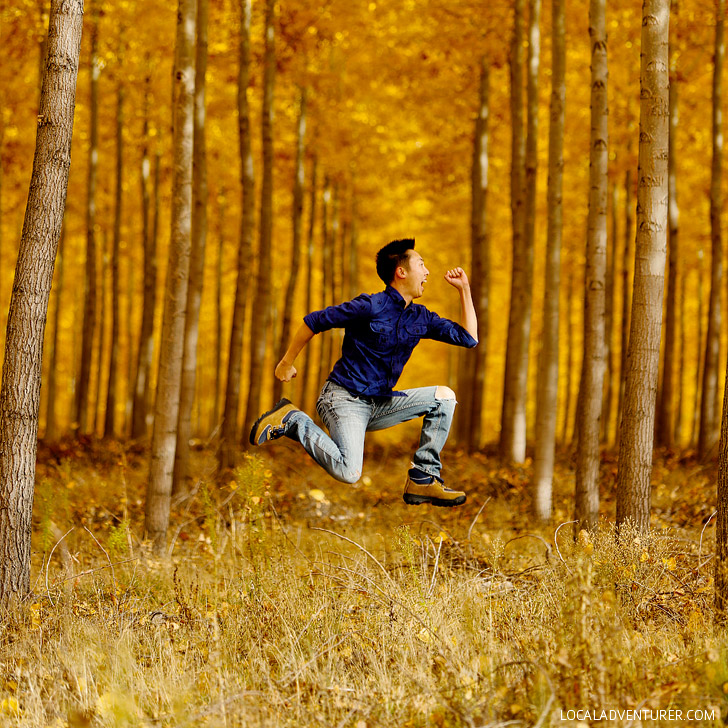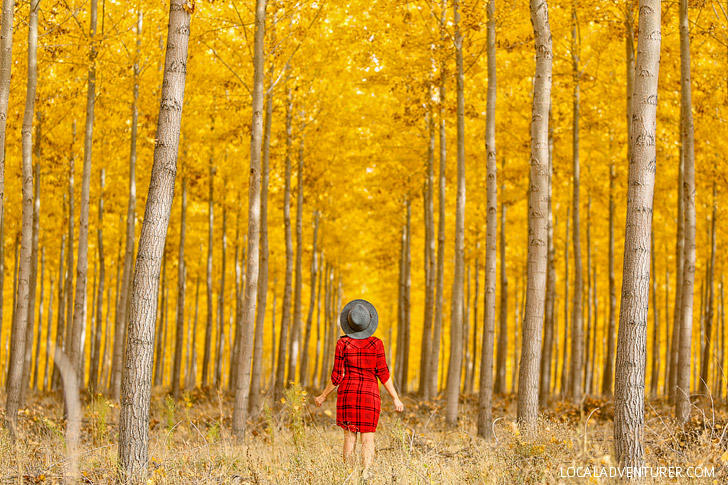 Essential Tips for Visiting Boardman Tree Farm
Unlike previous years, you are no longer allowed on the property (it's considered trespassing), but you can still take photos from the roadside. We took our photos along the edge, but we're not sure how strict they are.
The type of trees grown here are Pacific Albus, a hybrid of 4 or 5 different poplar trees.
When you should go depends year to year, but you can check out fall foliage reports on Oregon Fall Foliage to get a general idea.
Central Oregon and Willamette Valley usually get their peak fall colors before the Gorge.
Want to see more fall foliage in Oregon? Read 12 Places to See Fall Colors in Oregon.
If you're in Portland, check out the best Portland spots for fall foliage.
Have you been to Boardman Tree farm? Where have you been leaf peeping this season?
Did you enjoy this post? Pin it for later
SEE MORE Oregon Adventures
"Discovery consists not of seeking new lands but in seeing with new eyes" – M. Proust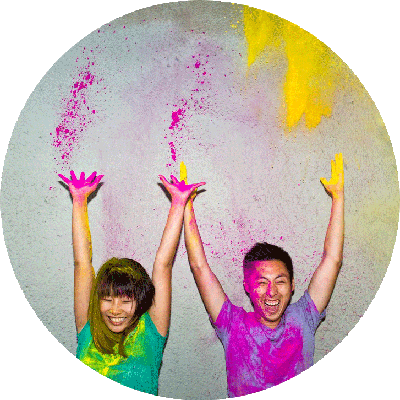 Esther and Jacob are the founders of Local Adventurer, which is one of the top 5 travel blogs in the US. They believe that adventure can be found both near and far and hope to inspire others to explore locally. They explore a new city in depth every year and currently base themselves in Portland Oregon.