Spring is the perfect time to visit Oregon, especially when the tulips are in bloom. I've always wanted to visit the Skagit Tulip Festival in Washington, but after visiting the Wooden Shoe Tulip Festival, I personally think Mount Hood makes a better backdrop (fingers crossed you go on a clear day). The colorful rows of tulips are beautiful and Hood looks majestic, which makes for amazing photos. It's any photographer's dream.
When we lived in Portland, we visited the 40 acre Tulip farm twice. Both times were well worth the 40-minute drive.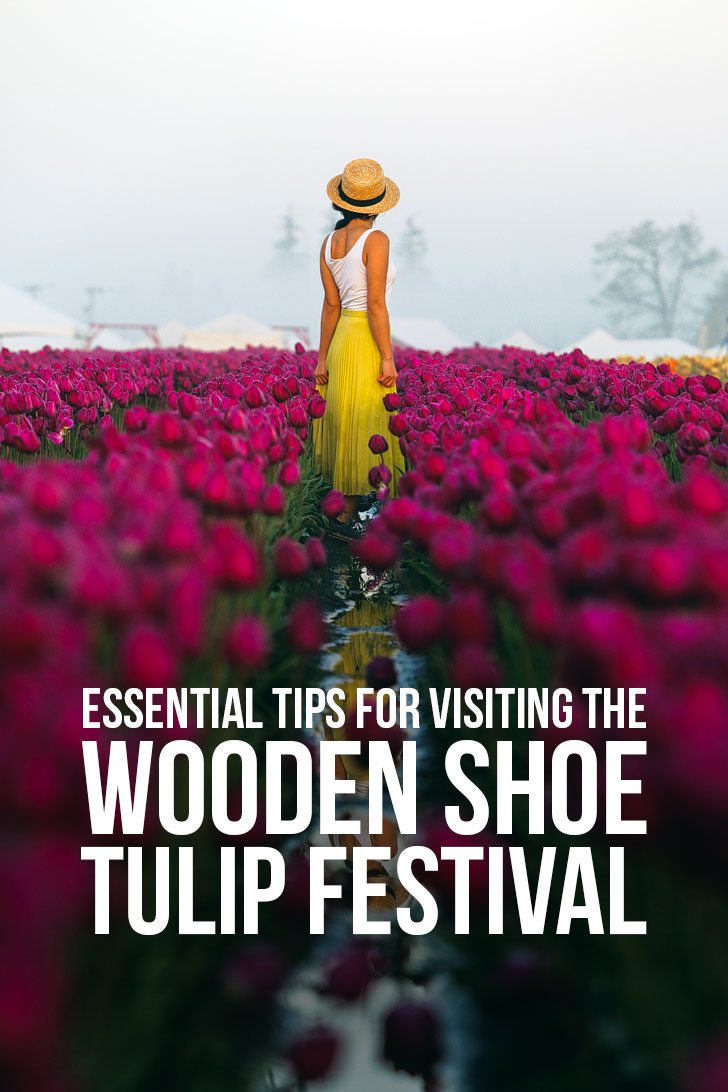 This post may contain affiliate links, where we receive a small commission on sales of the products that are linked at no additional cost to you. All opinions are always our own. Read our full disclosure for more info. Thank you for supporting the brands that make Local Adventurer possible.
Last Updated: January 11, 2023
Best Time to Visit
The 2023 Season runs from March 17–April 30 and daily from 9 am to 6 pm (8-7 on weekends). Each year, the exact dates will differ a bit but will generally be around the same time.
As you can imagine, the weekends are much busier than during the week, so if you want to avoid the crowds or if you're going to shoot photos, you should absolutely try to go during the week. The first time we went, it was for sunrise on a Saturday, and I was surprised by the crowd of photographers dedicated enough to wake up for it. It makes sense, though, since the peak bloom has such a limited time frame and it's so weather dependent.
The advantage of going during the weekend is that there are more activities available, which is great for families who want to make a full day out of their trip.
More: 15 Best Day Trips from Portland Oregon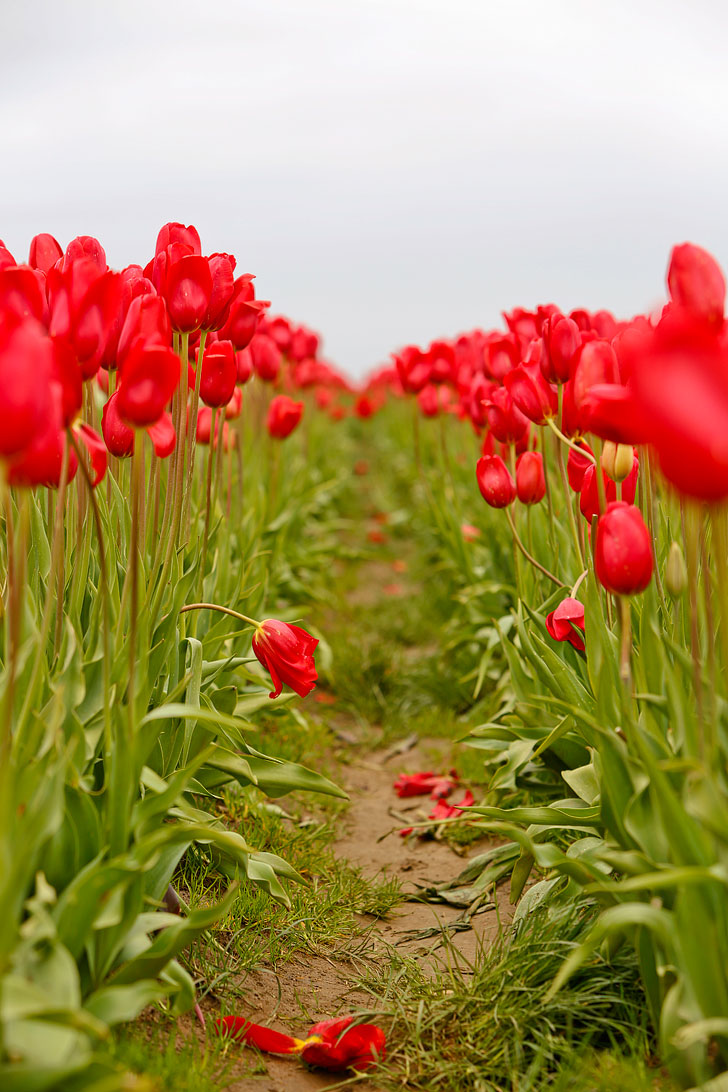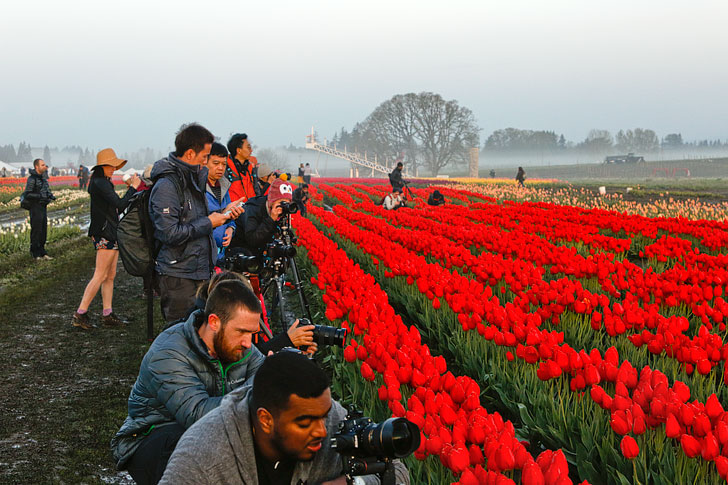 Things to Do at the Wooden Shoe Tulip Farm
These activities are open daily unless otherwise noted.
Tulip Field – 40 acres of tulips
Tulip Display Beds – find flowering bulbs
Wooden Shoe Gardens – 4 acre garden
Childen's Play Area – duck races and hay bale tent
Photo Cut-Out Boards – scattered throughout the field
Cow Wagons – for pulling small children
Tulip Tour Train (12 PM – 5 PM Daily) – $10 per person
Wooden Shoe Vineyards Tasting Room – enjoy a glass of wine
Tulip Market – purchase tulips
Field Greenhouse Tent – another shop near the windmill
Red Barn Hemp – learn about hemp
Wooden Shoe Making Demonstrations (Weekends Only)
Steam Tractor Demonstrations (Weekends Only)
Craft Market Place (Weekends Only)
Local Balloon Artist (Weekends Only)
Carnival Rides (Weekends Only) – $3-7
Farm Wine Tours (Weekends Only) – Buy Tickets Here

Estate Wine Tour ($60+) – A 45-60 min tour around the property with estate wine tasting and pairings. Comes with a wine traveller mug.
Light Wine Tour ($80+) – A 45-60 min tour starting with a mimosa and including a white wine tasting and pairings. Comes with a hat and wine traveller mug.
Red Wine Tour ($90+) – A 45-60 min tour with red wine tasting and pairings. Comes with sweatshirt and wine traveller mug.

Hot Air Balloon Rides – We were hoping to catch some photos with Hot Air Balloons in the air, but the weather didn't work out during our visits. Of course, you can also go on a hot air balloon ride to see the tulips from above! For information about flying or booking a ride, visit their list of approved Balloonists here.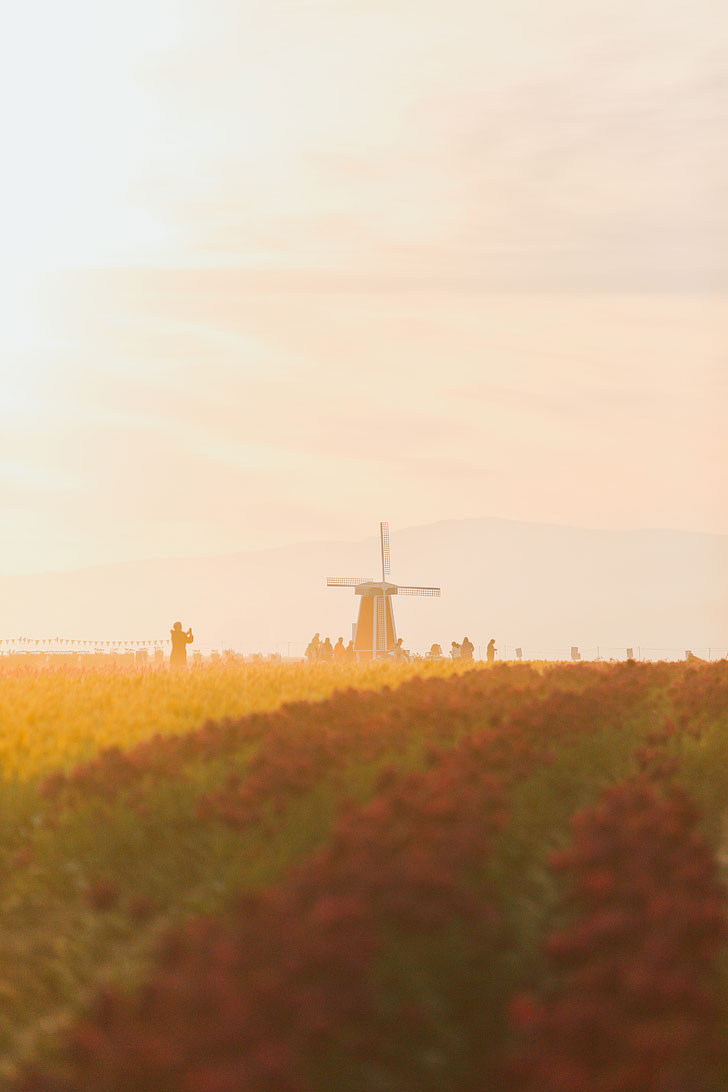 Which Ticket to Purchase
Firstly, tickets must be purchased online. They are NOT available at the gate. All day passes must be redeemed during the half hour chosen. No refunds for rainy days.
Depending on your interest, there are a few different ticket options for the Tulip Fest.
Season Pass ($60+) – It gives one person access all 6 weeks of the festival and allows early and late entrance (5am and one hour after sunset), which is especially important for photographers. No reservations needed.
Individual Admission ($15+ Weekday / $20+ Weekend) – For anyone 13+. One day access during the time slot on ticket.
Individual Senior Admission ($10+ Weekday / $15+ Weekend) – For anyone 65+. One day access during the time slot on ticket.
Carload Admission ($40+ Weekday / $55+ Weekend) – One day entrance for the entire car during the time slot chosen.
Sunrise Individual Entrance Pass ($25) – Entrance for one between 5 AM and 7 AM for the day selected.
Drone Operator Pass ($10+) – Must also have a season pass or sunrise pass. Allows for operation of drone following the guidelines provided. Must be redeemed between 5 AM and 7 AM of day selected.

Permissible flight hours: 5:00am – 8:00am
All FAA rules are to be followed.
Drone operators flying in a reckless manner will be asked to leave the premises and no refunds will be given.
More: The Ultimate Oregon Bucket List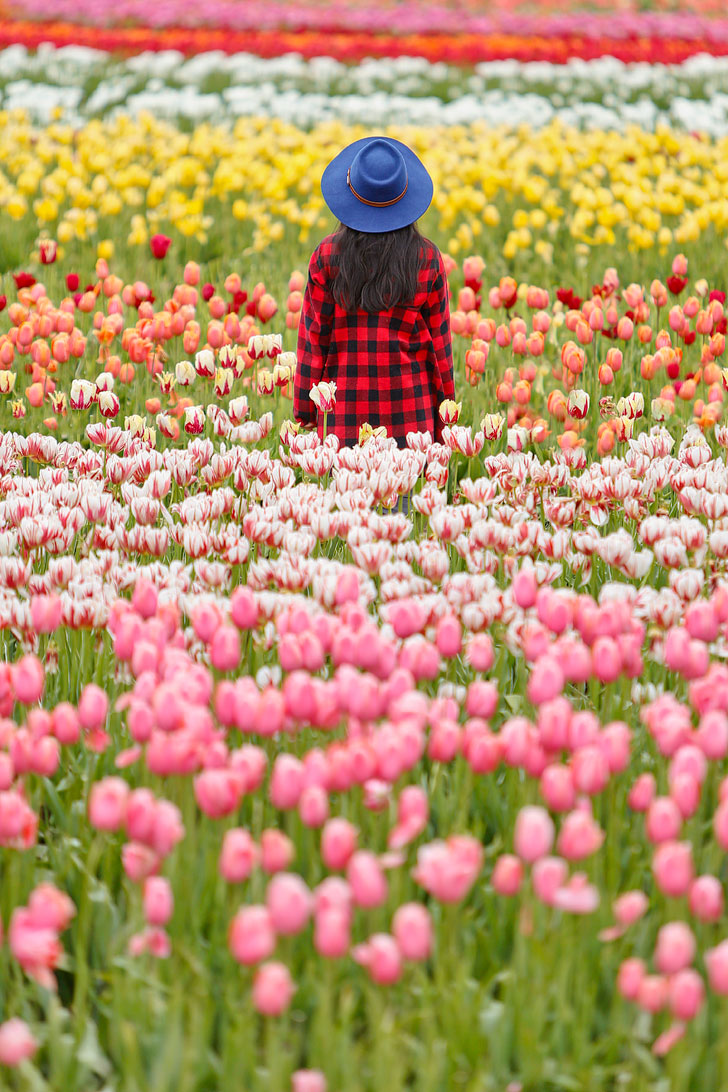 About the farm
The farm was started in 1950 by Ross and Dorothy Iverson, who continued to expand the farm as they put their six kids through college. In the late 1970s, they bought a few acres of tulip bulbs from Dr. Homan, who was retiring, and by the early 1980's, they had over 15 acres.
They started the Wooden Shoe Bulb Company, which took off in 1985 when they opened their fields for Easter weekend. In 2001, they changed their name to the Wooden Shoe Tulip Farm, and currently, it is a popular destination to visit in Oregon.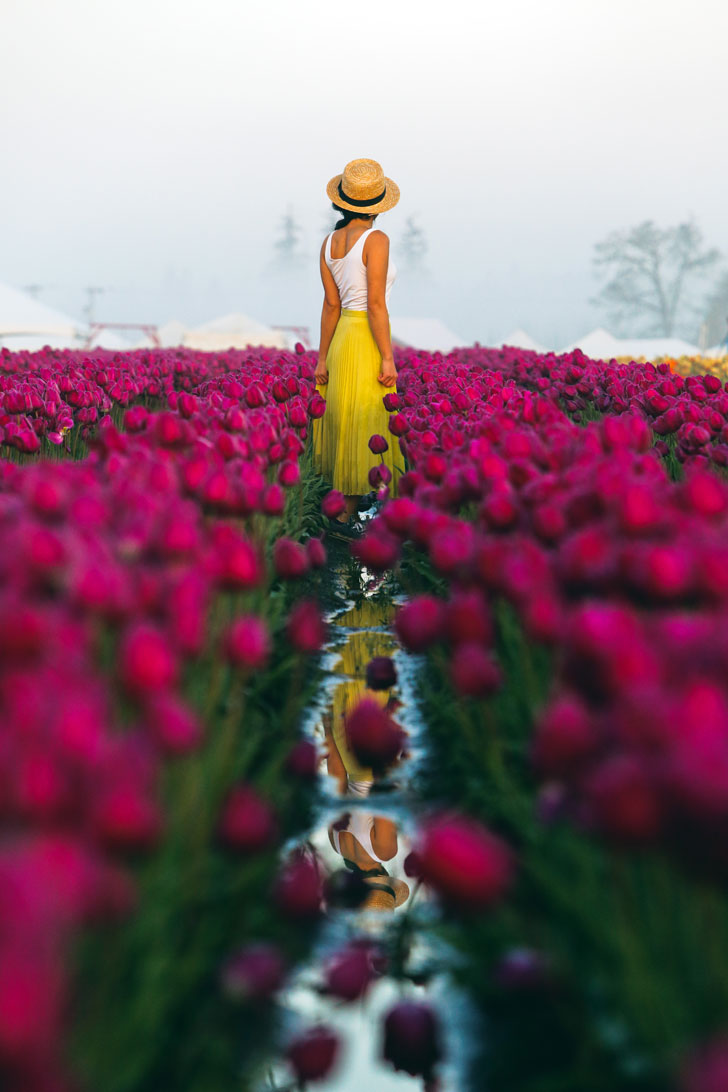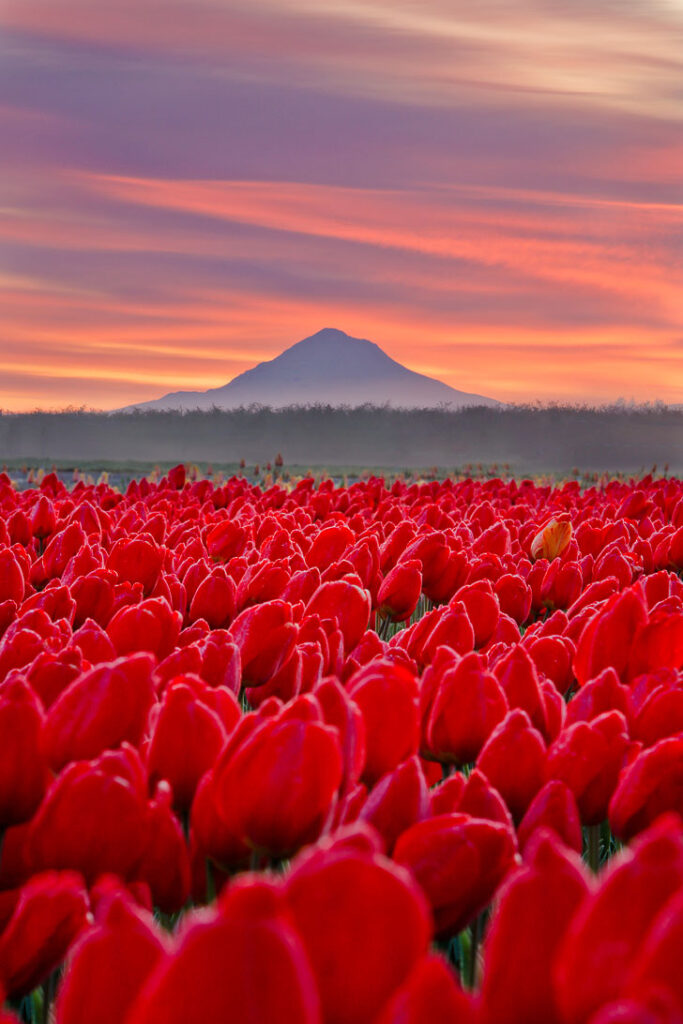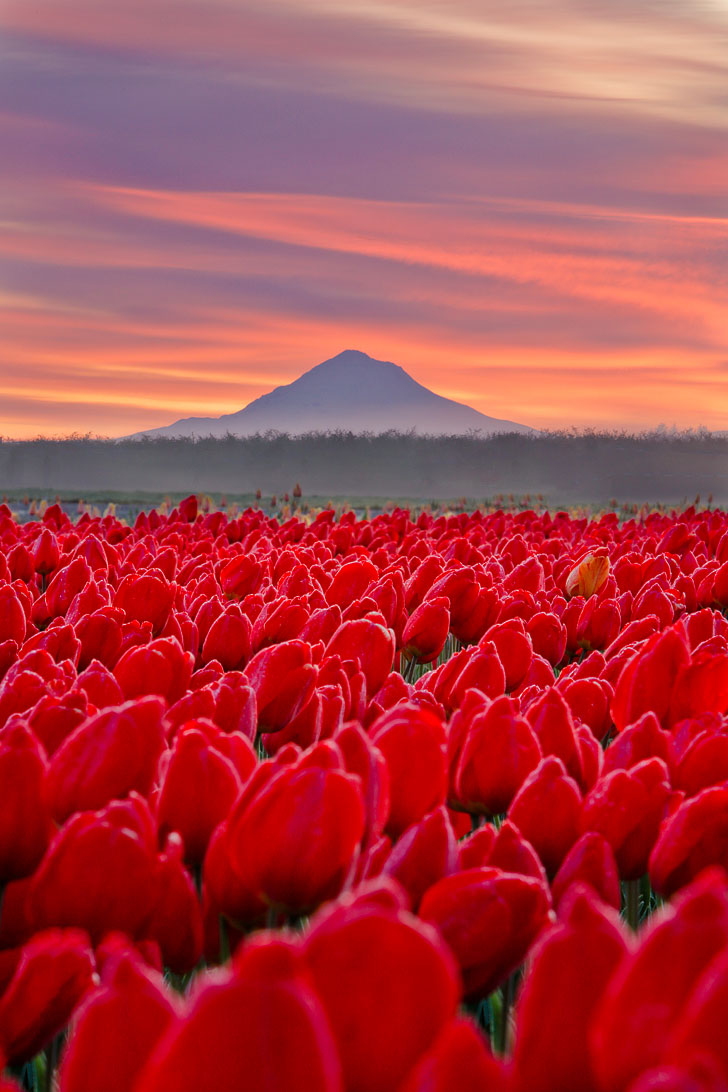 Buying and Keeping Fresh Cut Flowers
Tulips can stay in bloom for over 8 weeks, starting as early as late February and until late April. Most of them start at the end of March. They pick flowers by hand, wash them, and wrap them in clear cello to protect them. They are then stored in cold storage (33°F) in water. You can purchase fresh cut flowers onsite at the Gift Shop from March to April (special dates vary depending on n weather). You can also have them shipped to you.
Once you purchase them, keep in mind that tulips can last up to 8 hours without water. They will take 1-3 days to open. I wanted to come home with some, but we didn't get any because tulips are poisonous to cats and dogs, and we have a hard time keeping them out of their reach.
Contact Info & Address
Wooden Shoe Tulip Festival
33814 S. Meridian Rd.
Woodburn, OR 97071
503-634-2243
[email protected]
More: 101 Things to Do in Portland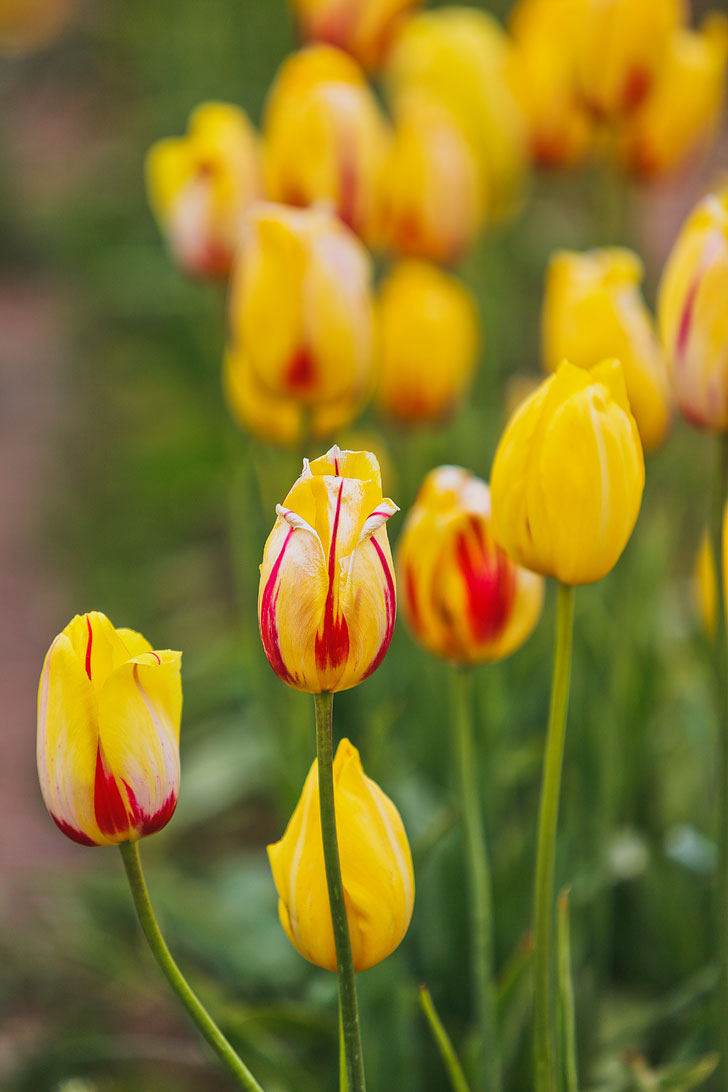 What to Eat
If you get hungry while you're visiting, there are a few onsite food options:
More: 49 Best Places to Eat in Portland Oregon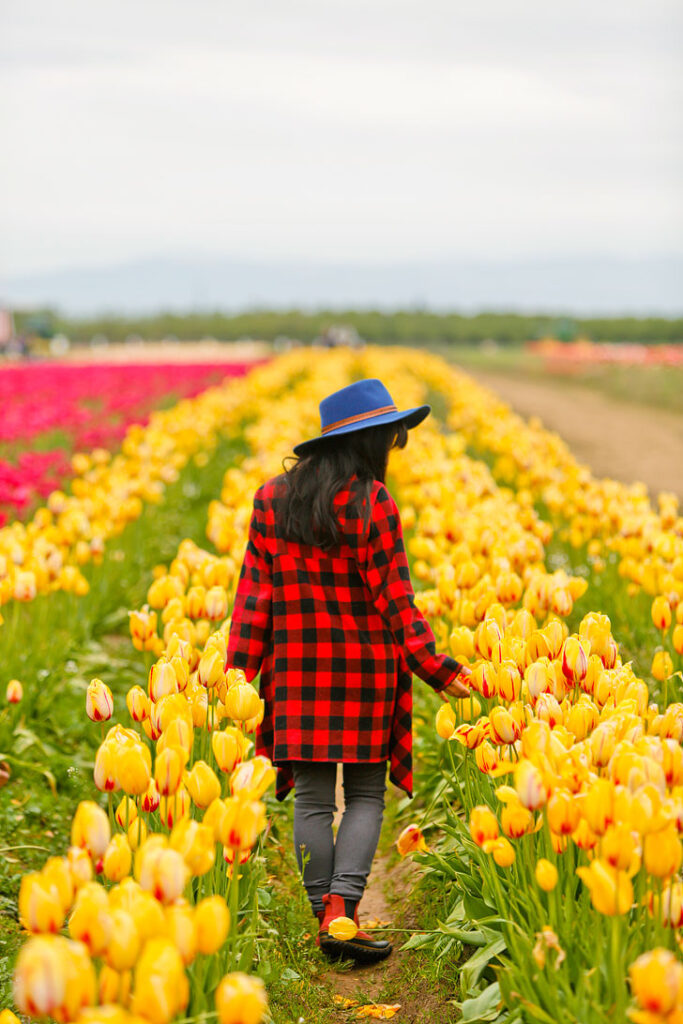 Essential Tips for GOing to the Wooden Shoe Tulip Festival
The best way to find out the current status of the Tulip Fields is to check out the current Field Report. They give an update on what's happening and include photos.
During sunrise, expect there to be a lot of photographers out, but the farm is big and there are still plenty of places to shoot from.
Be mindful of the flowers. They spend a lot of time growing them for everyone to enjoy, and it's sad to see when they get trampled.
They hold special events throughout the season, like photography classes, 5K/10K runs, and more. Find details here.
Well behaved dogs are allowed on leashes.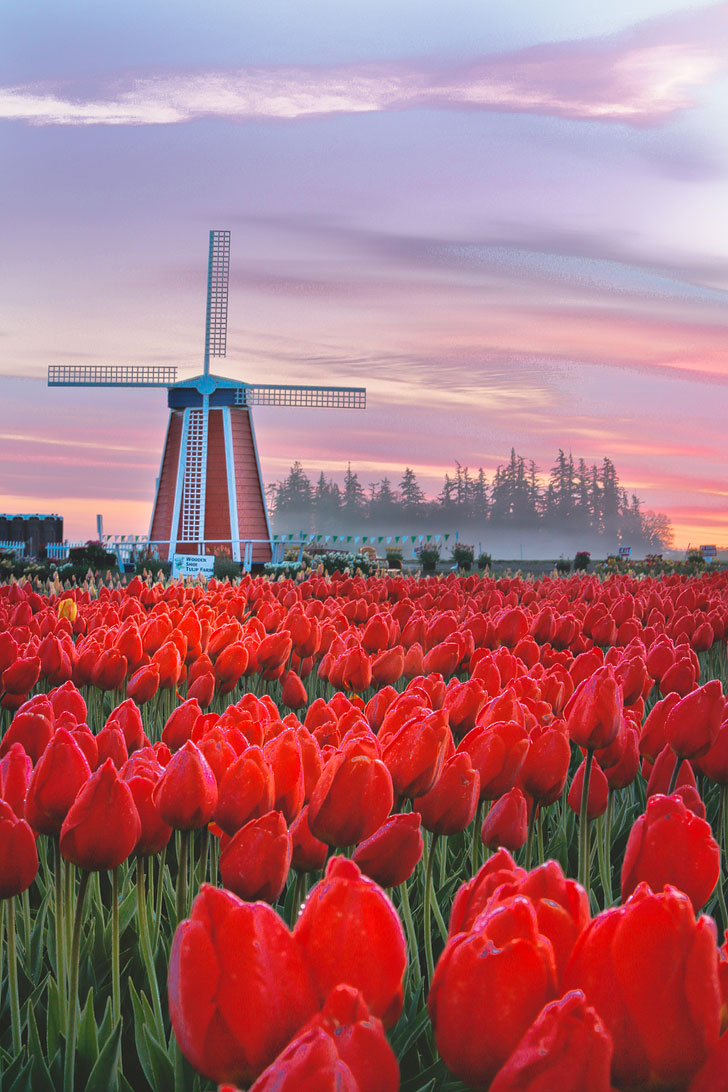 What to Pack
Rain Gear – The Pacific Northwest gets a LOT of rain, which means, during your visit it's likely to be really muddy. Be prepared with the proper footwear (the mud gets slippery) and clothes you don't mind getting muddy.
Backpack you can easily access without having to put it down since the ground gets muddy.
Tripod if you want to shoot during sunrise or sunset.
All of our photos are shot with the Canon 5D Mark III + 70-200mm lens. You can bring a wider lens as well, but we like a longer lens to compress the photo.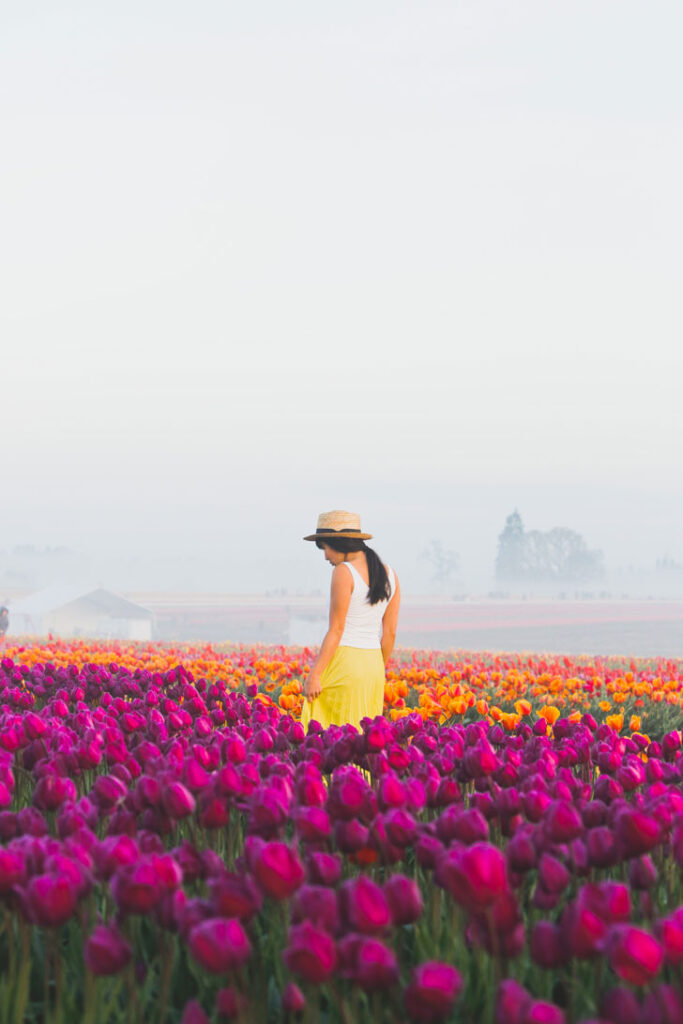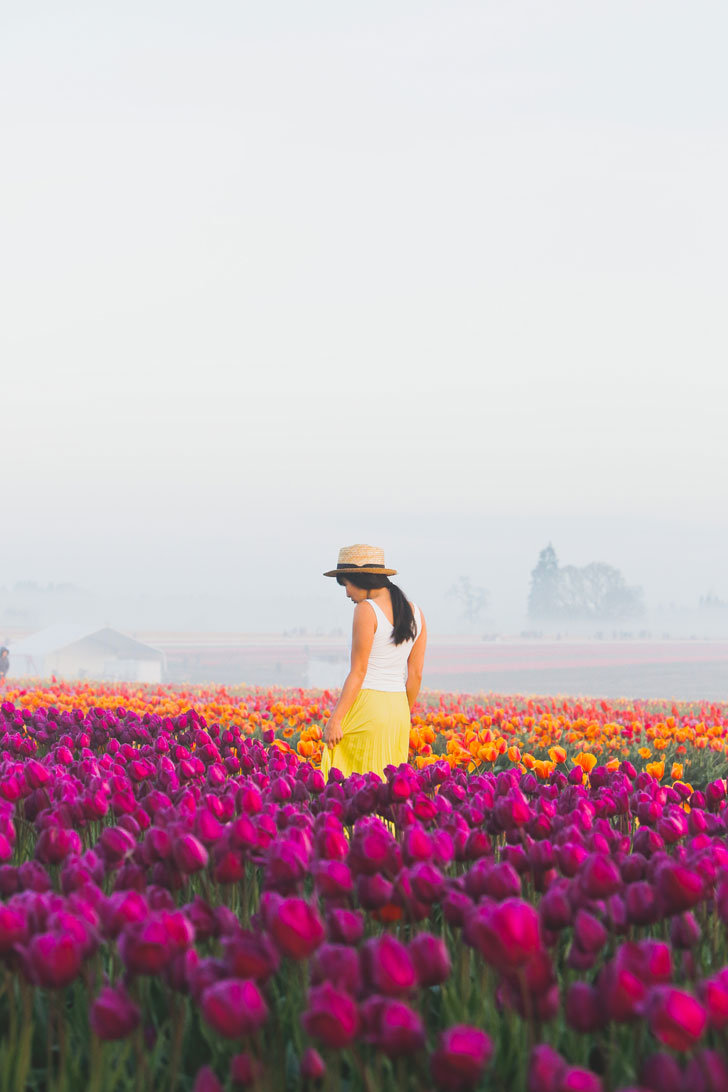 11 More Tulip Farms and Tilip Festivals in the US You Must See
More: 15 Amazing Cherry Blossom Destinations in the US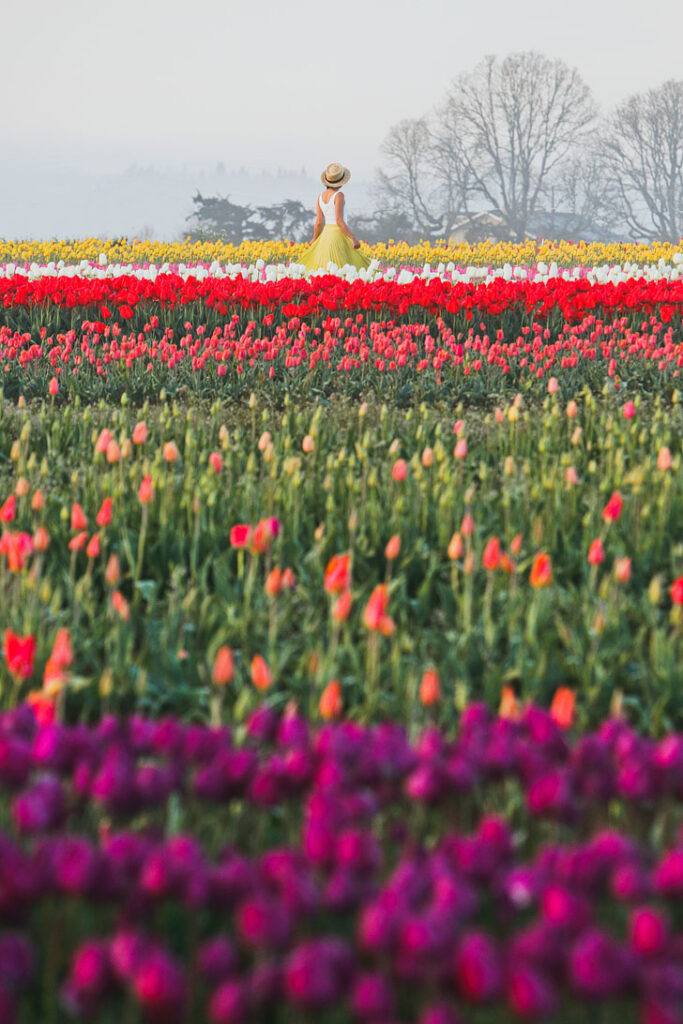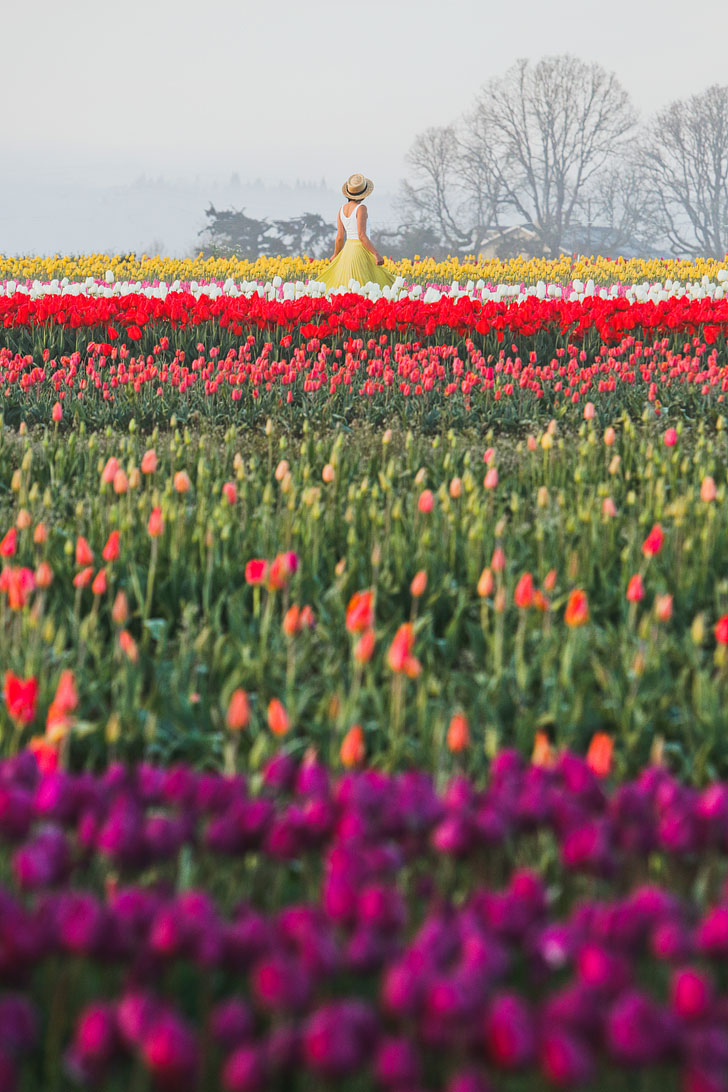 Planning Checklist
DID YOU ENJOY THIS POST? PIN IT FOR LATER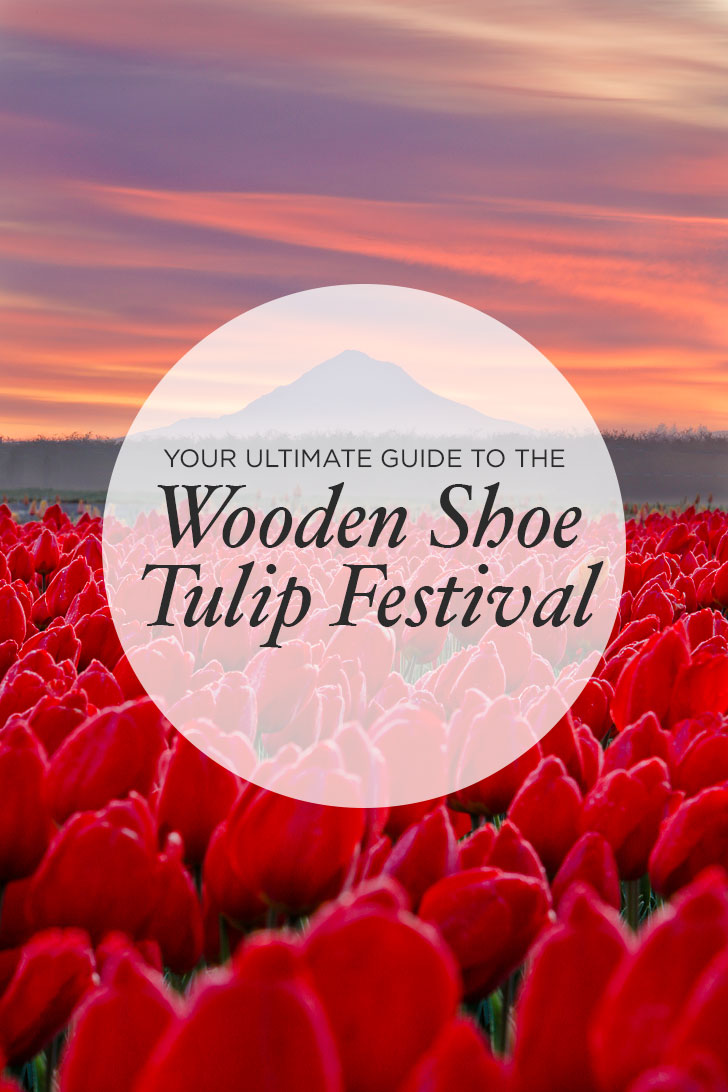 SEE More CITY Bucket Lists
⟡⟡⟡⟡⟡
"Discovery consists not of seeking new lands but in seeing with new eyes" – M. Proust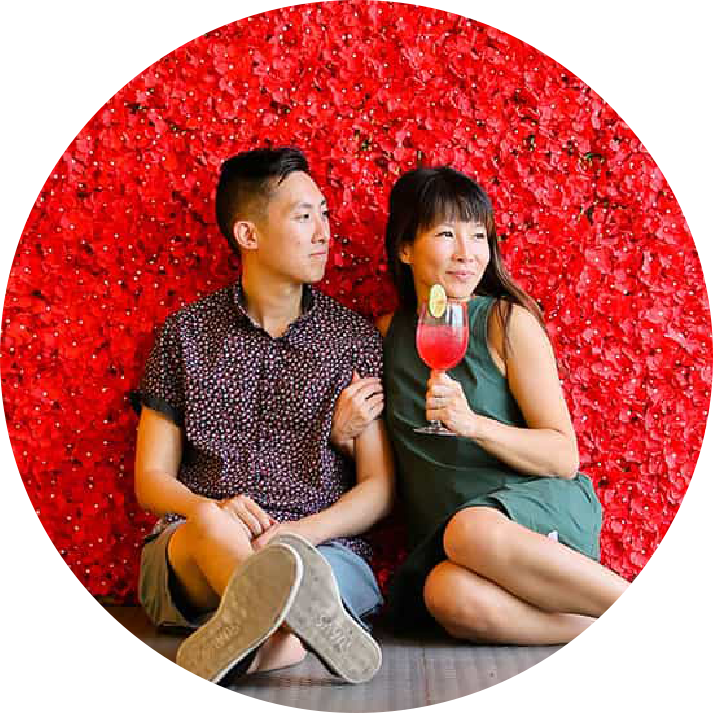 Esther + Jacob
Esther and Jacob are the founders of Local Adventurer, one of the top 5 travel blogs in the US. They believe that adventure can be found near and far and hope to inspire others to explore locally. They explore a new city in depth every year and currently base themselves in Las Vegas.
Follow on Instagram (E + J), YouTube, TikTok, and Pinterest.