Most of the trails in the Gorge are closed from COVID19 and previous Fire Damage. See more on USDA.
While living in Portland, we've done this Oneonta Gorge hike several times. All the visitors we've taken have loved it.
Overall the Oneonta Gorge hike is quick but has some fun obstacles. The log jam portion can be unstable and sketchy to get over, but our cousins have even taken their small kids on their shoulders. Because the river is the trail, there were parts of the hike where most people were neck-deep in water, and short people like me are swimming. If you're a climber, the wall isn't too bad to traverse.
If you're not a climber, then maybe don't unless you're okay with getting all your stuff wet. The person following our cousin fell in backwards with their pack. We decided to hold up our pack over our heads instead.
ONEONTA GORGE HIKE TO LOWER ONEONTA FALLS
Distance:
1.0 miles round trip
Elevation Gain:
0 Feet
Difficulty:
Moderate-Difficult
Seasons:
August to October
What You See:
Lower Oneonta Falls, Swimming Hole in High Summer
Trailhead Coordinates:
45.58948
,-122.07531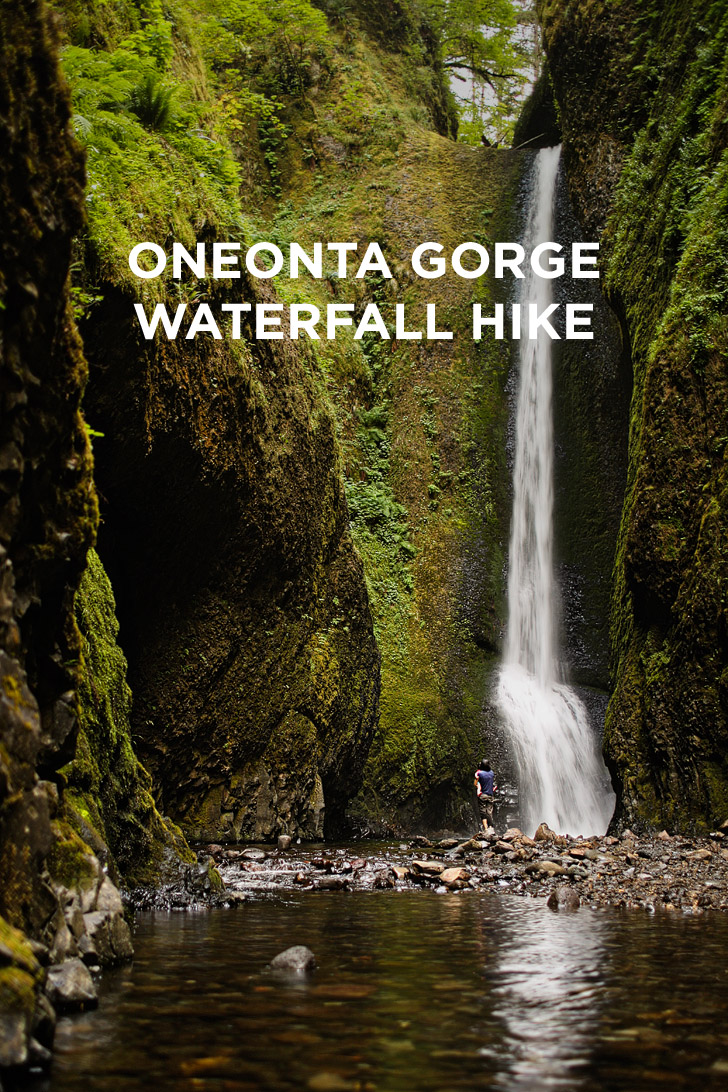 Pin
Note: What used to be once a local spot or hidden treasure has become a huge tourist attraction. It doesn't help that it's so close to Multnomah Falls. You probably won't be getting the same experience you see on the remaining of the post. Below is an updated photo of the trailhead area on a weekday!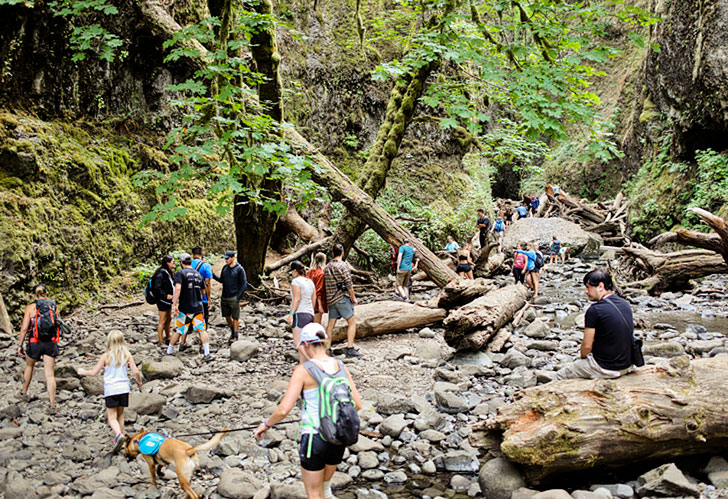 Pin

Pin
Pin

Pin

Pin
Pin

Pin

Pin
Pin

Pin

Pin
Pin

Pin

Pin

Pin

Pin
Pin

Pin

Pin
Jacob's cousin traversed over and kept relatively dry, but we saw several others try and fall in. If you want the full experience though, you should try wading across the frigid water. I swam since I'm short and couldn't reach the bottom.
Pin

Pin
Pin

Pin

Pin
Trying to pose for a photo, but to the right is what we felt like the whole time. :P
Pin
Pin

Pin

Pin

Pin

Pin
What to pack for the Oneonta Gorge Hike:
Other Tips for Your Hike:
We went in June, but the landscape is constantly changing throughout the year. There are times the log jam might be too dangerous to cross or the water might be too high.
It's probably not recommended for small children because the water is deep and freezing cold, but Jacob's cousins had their toddler and carried him across on his shoulders. Also, baby Zeek is pretty low maintenance, but I wouldn't do it with most kids.
For Oneonta gorge directions, here's the destination point on google maps.
WANT MORE HIKES LIKE THIS? TRY THESE
⟡⟡⟡⟡⟡
TRIPLE FALLS HIKE (3.2 mi, Δ 610 ft, Moderate)
LATOURELL FALLS HIKE (2.4 mi, Δ 520 ft, Easy)
WAHCLELLA FALLS HIKE (2 mi, Δ 250 ft, Easy)
ELOWAH FALLS HIKE (1.6 mi, Δ 260 ft, Easy – Moderate)
MUNRA POINT HIKE (4.7 mi, Δ 2270 ft, Difficult)
DOG MOUNTAIN HIKE (6.9 mi, Δ 2800 ft, Difficult)
BEST WILDFLOWER HIKES NEAR PORTLAND
"Discovery consists not of seeking new lands but in seeing with new eyes" – M. Proust
MORE RESOURCES
Have you hiked through a river before? Where? Would you try this hike?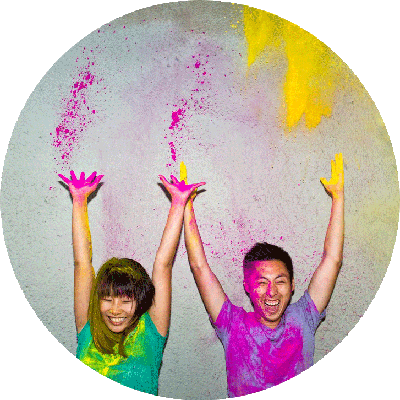 Pin
ESTHER + JACOB
Esther and Jacob are the founders of Local Adventurer, which is one of the top 50 travel blogs in the world. They believe that adventure can be found both near and far and hope to inspire others to explore locally. They move to a new city every year and currently live in Portland, Oregon.