UPDATE 9/2017: Most of the trails in the Gorge are closed from the Eagle Creek Fire damage. They are hoping to reopen by Spring or Summer of 2018. See more on USDA. It saddens us to see so much of the Gorge destroyed by a careless act.
Overall the Oneonta Gorge hike is quick but has some fun obstacles. The log jam portion can be unstable and sketchy to get over. Because the river is the trail, there were parts of the hike where most people were neck deep in water, and short people like me are swimming. If you're a climber, the wall isn't too bad to traverse.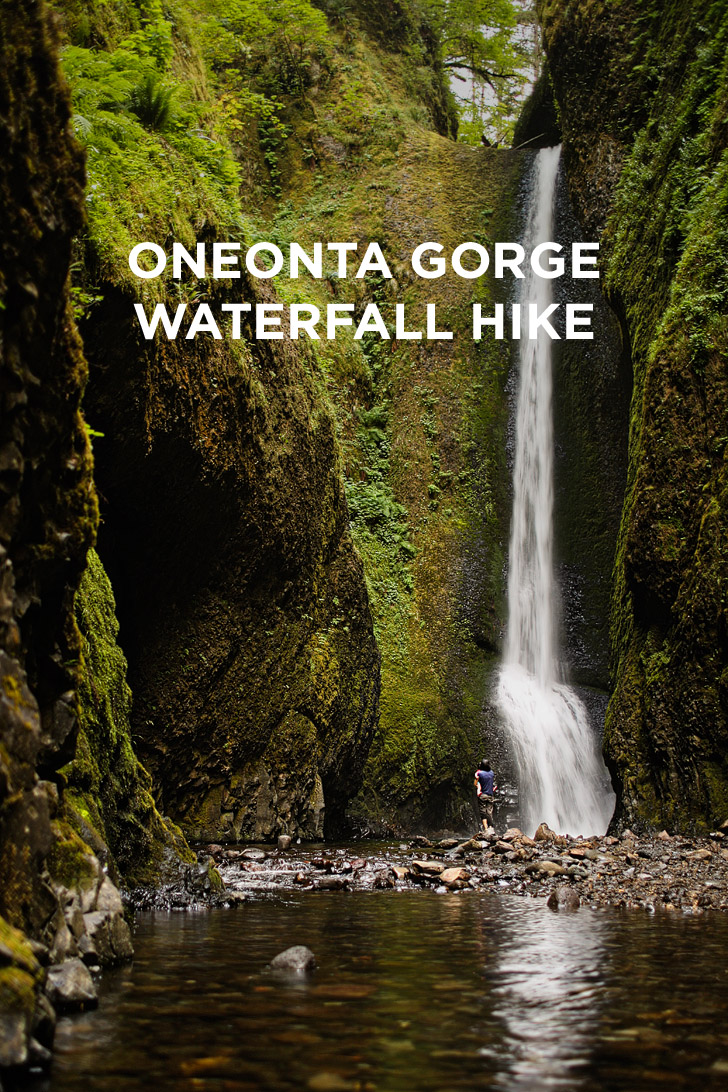 Note: What used to be once a local spot or hidden treasure has become a huge tourist attraction. It doesn't help that it's so close to Multnomah Falls. You probably won't be getting the same experience you see on the remaining of the post. Below is an updated photo of the trailhead area on a weekday!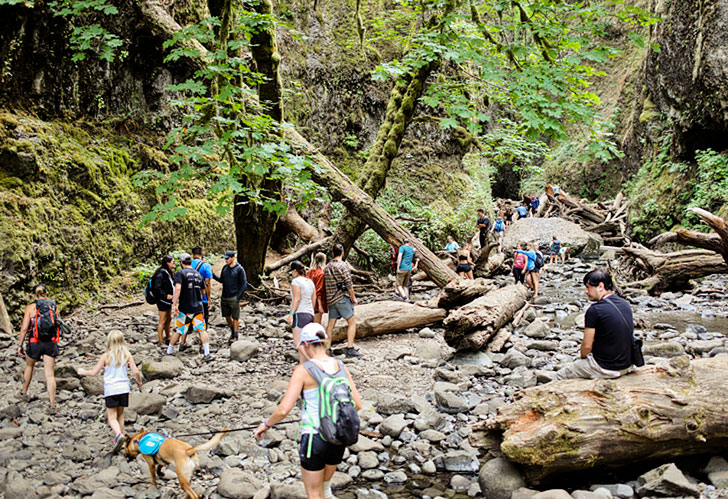 Jacob's cousin traversed over and kept relatively dry, but we saw several others try and fall in. If you want the full experience though, you should try wading across the frigid water. I swam since I'm short and couldn't reach the bottom.
Trying to pose for a photo, but to the right is what we felt like the whole time. :P
What to pack for the Oneonta Gorge Hike:
Other Tips for Your Hike:
We went in June, but the landscape is constantly changing throughout the year. There are times the log jam might be too dangerous to cross or the water might be too high.
It's probably not recommended for small children because the water is deep and freezing cold, but Jacob's cousins had their toddler and carried him across on his shoulders. Also, baby Zeek is pretty low maintenance, but I wouldn't do it with most kids.
For Oneonta gorge directions, here's the destination point on google maps.
MORE RESOURCES
Have you hiked through a river before? Where? Would you try this hike?