Portland is a city known for the food and farm-to-table scene, and for a city of its size, it's really impressive. Whether you're looking for a great date spot or just want to treat yo'self, here is our list of places to eat that we're currently working through.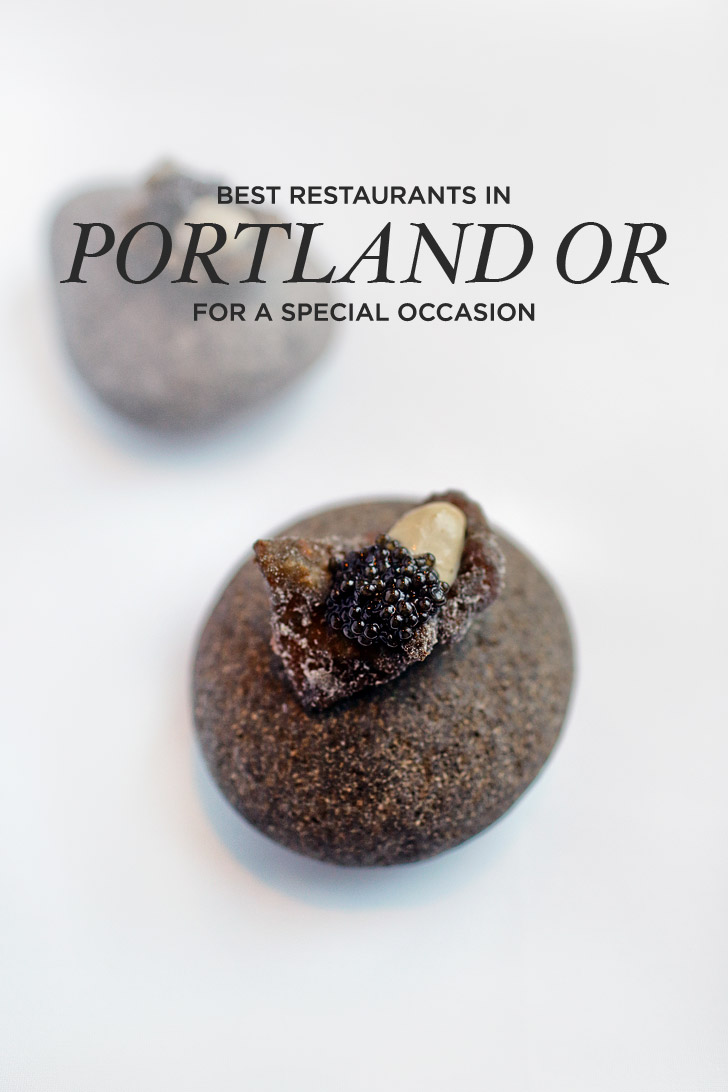 Pin
ESSENTIAL GUIDE TO FINE DINING IN PORTLAND
SOUTHEAST PORTLAND
Castagna $$$$ New American
This has been our favorite dining experience in Portland so far. Castagna has two options for dinner. You can do the 13-course chef's tasting menu or the 7-course dinner menu. The presentation is beautiful and the food is well prepared and delicious. They weren't kidding when they said it's Michelin star quality. You can also get gluten free versions of each menu.
Pin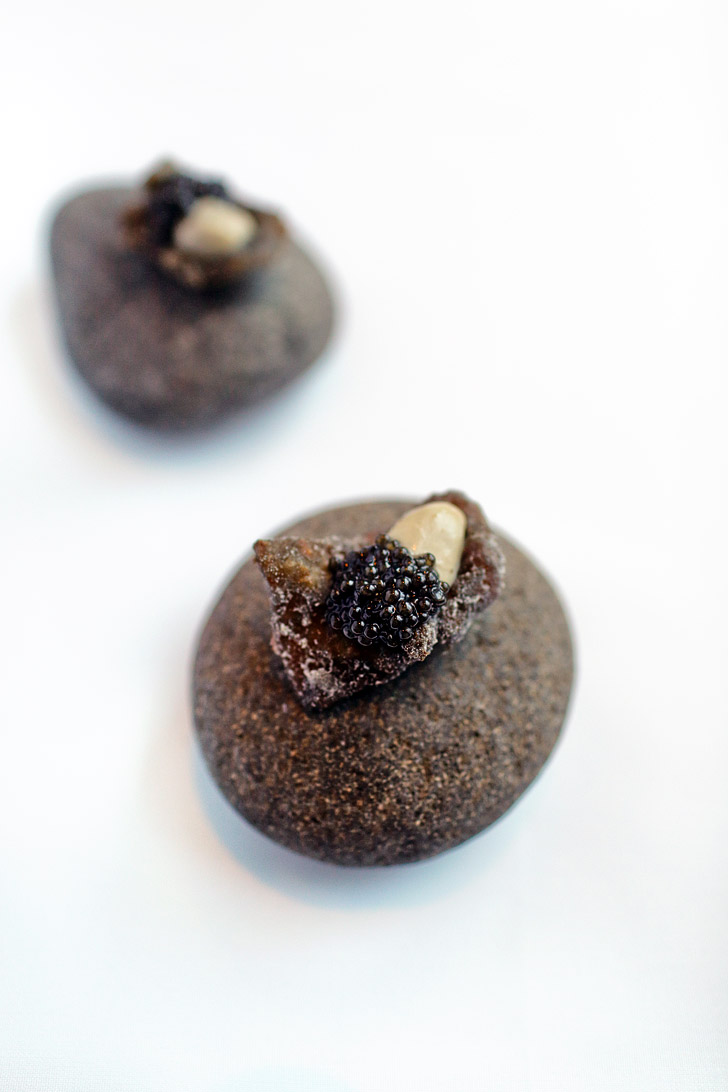 Pin
Farm Spirit $$$$ New American/Vegan
Farm Spirit does two servings each evening of their locally sourced plant based tasting menu. Jacob is the type of person who asks to get vegetables taken out of his meals, but as non-vegetarians, we were both surprised how much we loved all the food. We did the 12-course early dinner. Everyone is seated at the bar where you watch them plate your food. We loved the intimate atmosphere and being able to interact with chef Aaron Adams as he talks you through your meal.
The menu changes based on what's available and it's a no gratuity establishment. You can book your reservations here.
Favorites: Esther's favorite was the Fermented Broth, while Jacob's was the Abalone Mushroom.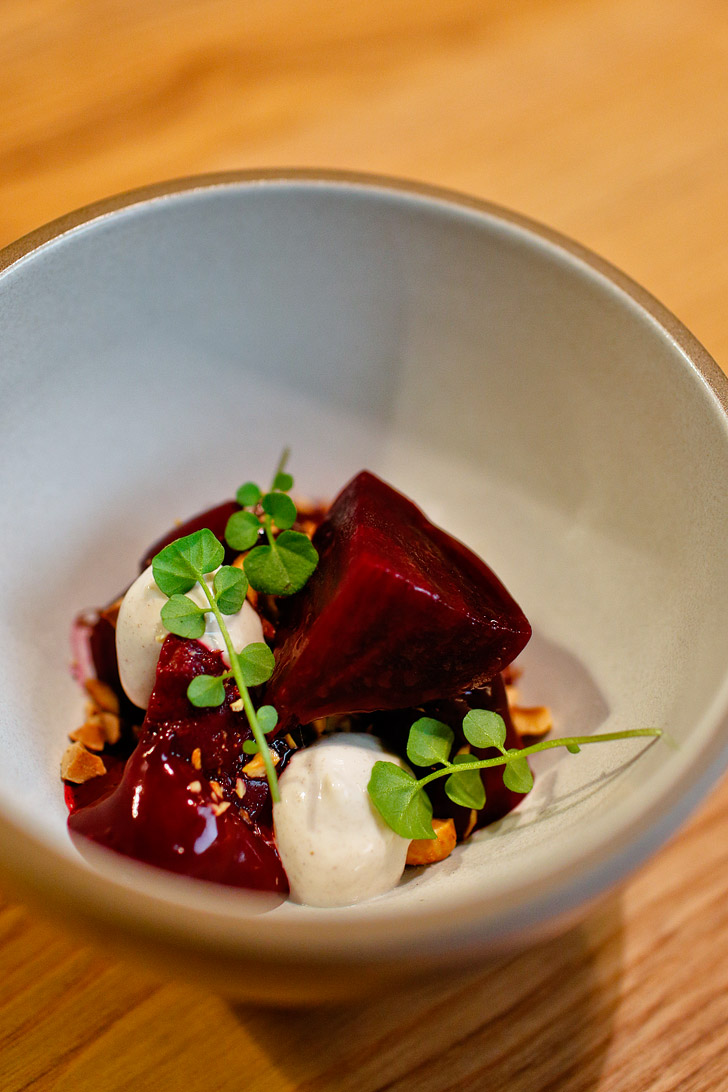 Pin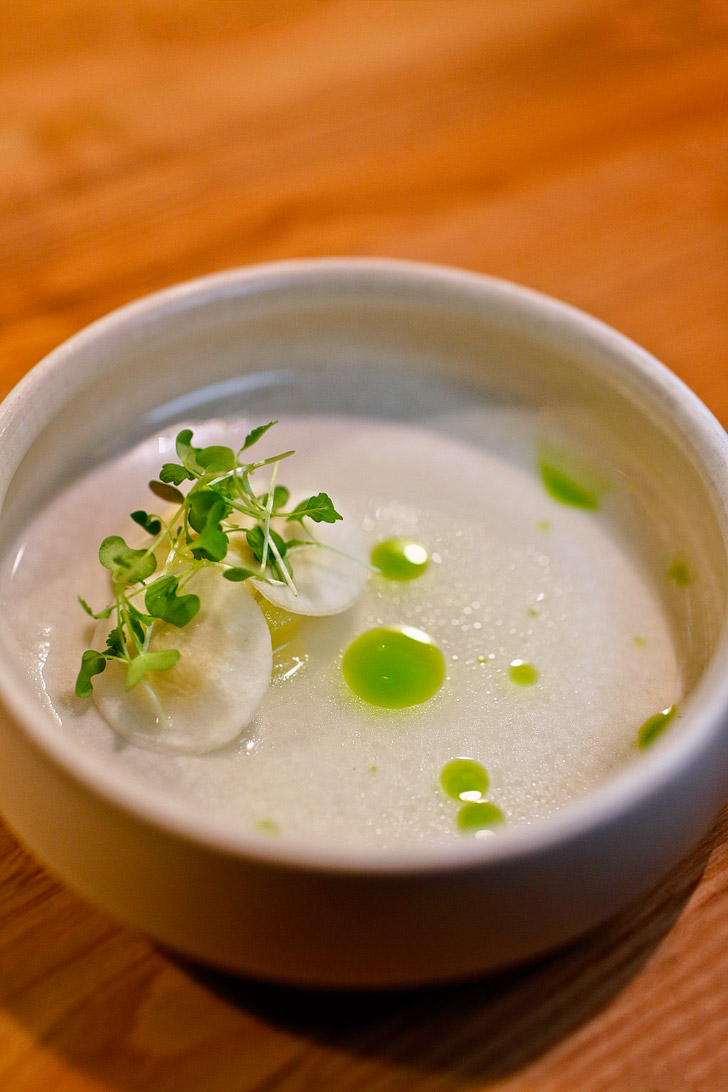 Pin
Ava Gene's $$$ New American/Italian – James Beard nominee. Going this week!
Coquine $$$ New American – James Beard nominee
Nodoguro $$$$ Japanese – James Beard nominee
Renata $$$ Italian
Roe (temp closed) $$$$ Seafood
PEARL DISTRICT
Park Kitchen $$$ New American
This restaurant has a prix fixe option or you can order a la carte. Although the menu changes throughout the year, some of the favorites stay on the menu year round like the cod fritters, chickpea/green bean fries, and flank steak salad. They have a happy hour from 5-6 PM, have a ton of gluten free options, and it is a no gratuity establishment. Tip: They serve a great Old Fashioned.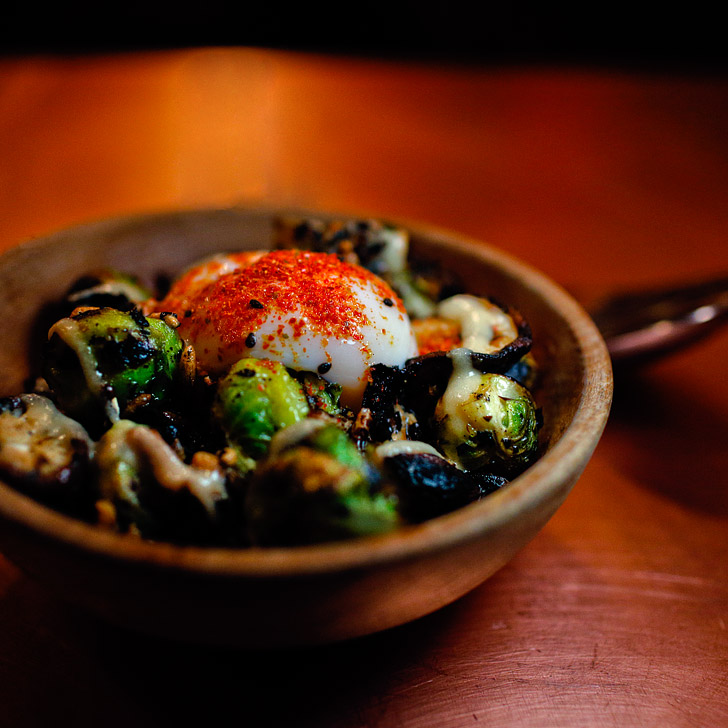 Pin
NORTHEAST PORTLAND
Aviary $$$ Asian Fusion/New American
Aviary has a great casual atmosphere and the food is Asian inspired. Chef Sarah Pliner is a James Beard nominee, and items on their menu change every couple of weeks. During our visit, we ordered Japanese Eggplant (Jacob's favorite), Hamachi Tartare, Silken Tofu (My favorite), Charred Octopus, and Lamb Two Ways.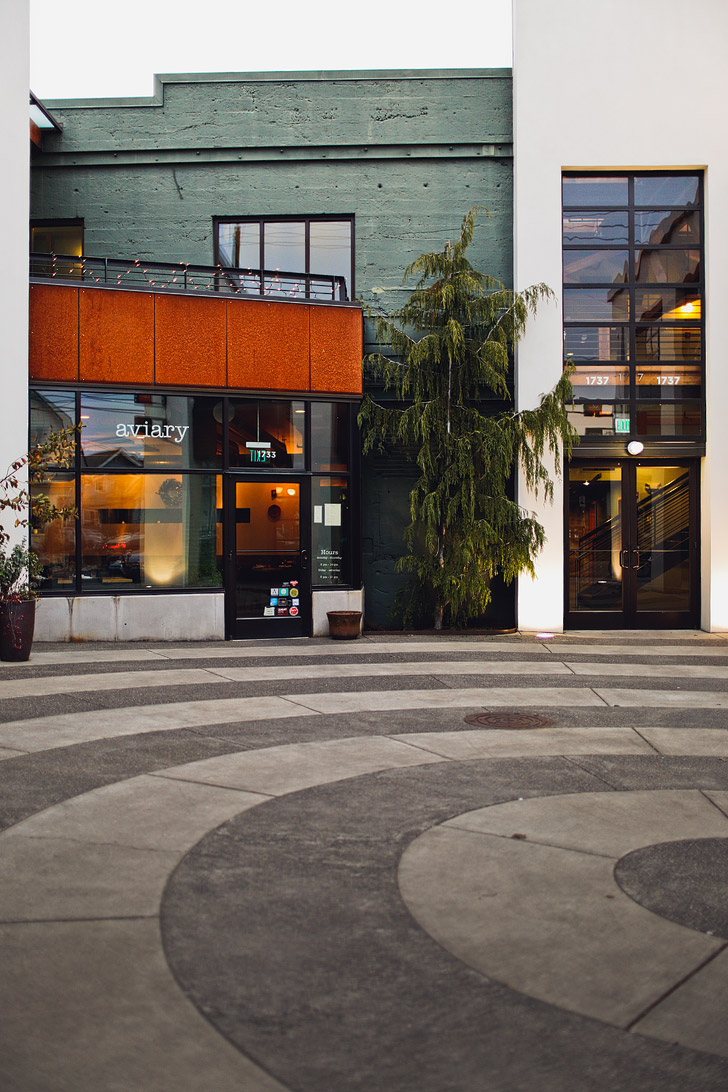 Pin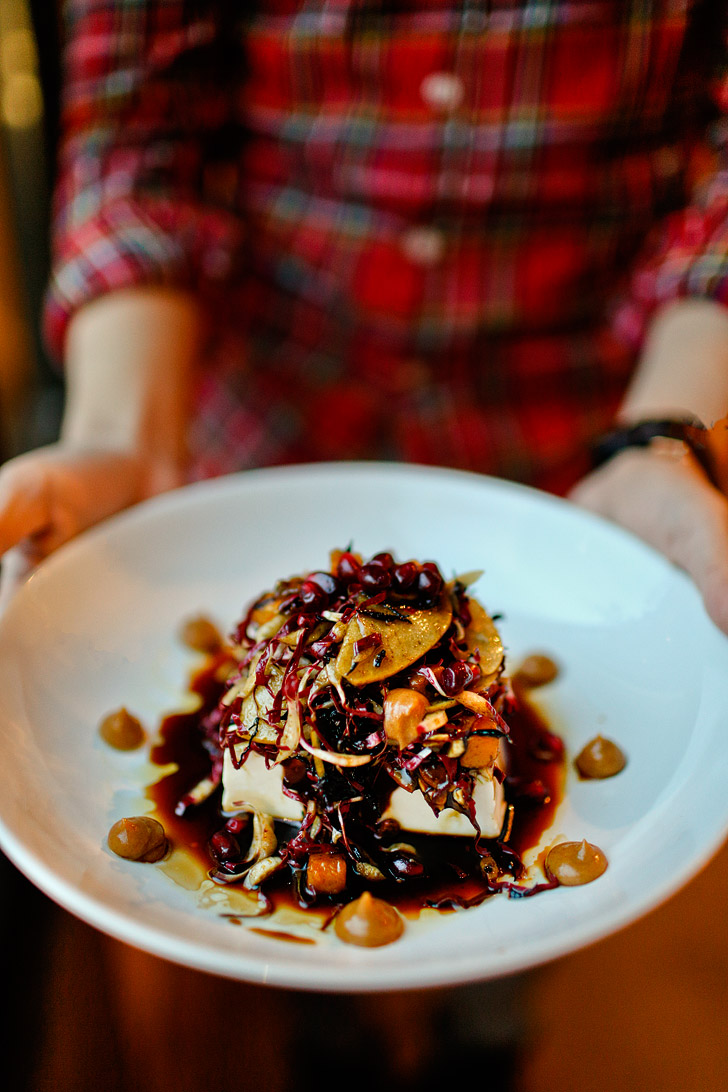 Pin
Beast $$$$ French / New American – This place had so much hype around it that we booked a reservation for our anniversary dinner. The dishes were beautifully plated and very photogenic, but we thought there was always something missing when it came to the flavors. The experience itself was also underwhelming for the price tag. Nothing to really complain about, but most fine dining establishments we've been to had exceptional service. Our favorite part was the foie gras bonbon at the end, which was an additional treat. Others at our table seemed to rave about their food, so I'd say it's worth checking it to try it for yourself.
Davenport $$$ Seafood
DOC Restaurant $$$ Italian
Han Oak $$$ Korean / New American – We've only been for dumpling night and have to go back to try their prefixed dinners. James Beard best new restaurant nomination.
Laurelhurst Market $$$ Steakhouses
Mae $$$ Southern – James Beard rising star chef nomination
Ned Ludd $$$ New American
Nomad PDX $$$$ New American
Ox $$$ Steakhouse – James Beard's Best Chef NW 2017
CENTRAL EASTSIDE
Holdfast Dining $$$$ New American/Seafood
Langbaan $$$$ Thai
Le Pigeon $$$ French / New American – James Beard outstanding chef nomination
SOUTHWEST PORTLAND
Departure $$$ Asian Fusion
Higgins Restaurant $$$ French / New American
ALPHABET DISTRICT
Paley's Place $$$ French
St. Jack $$$ French / Seafood
DID YOU ENJOY THE POST? PIN IT FOR LATER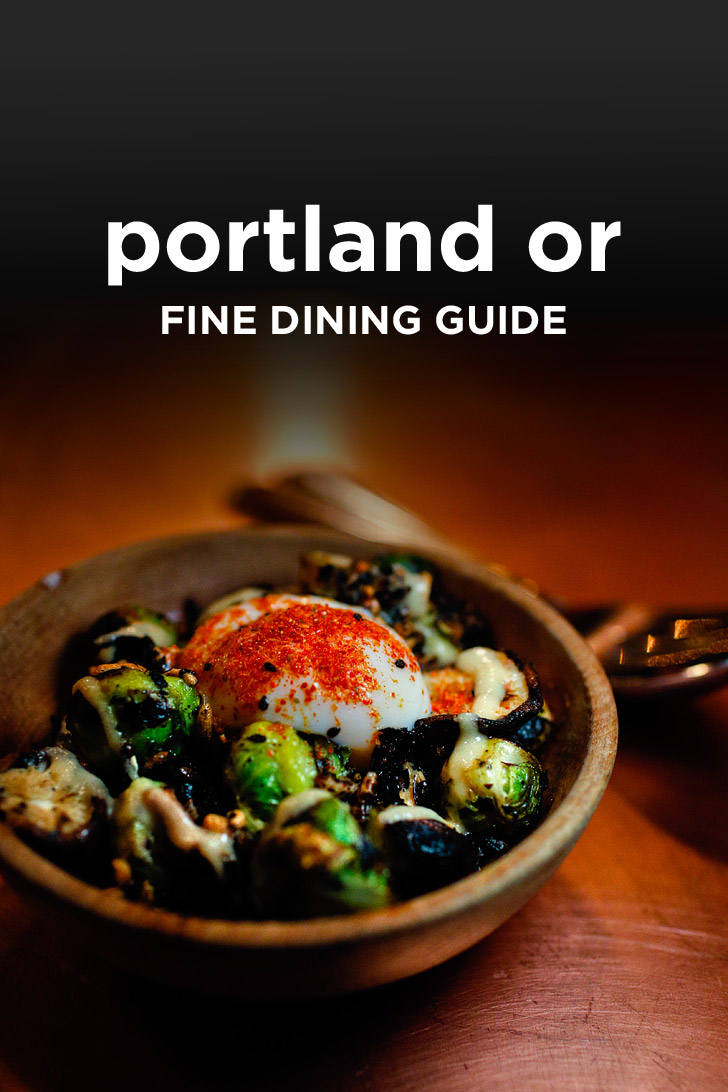 Pin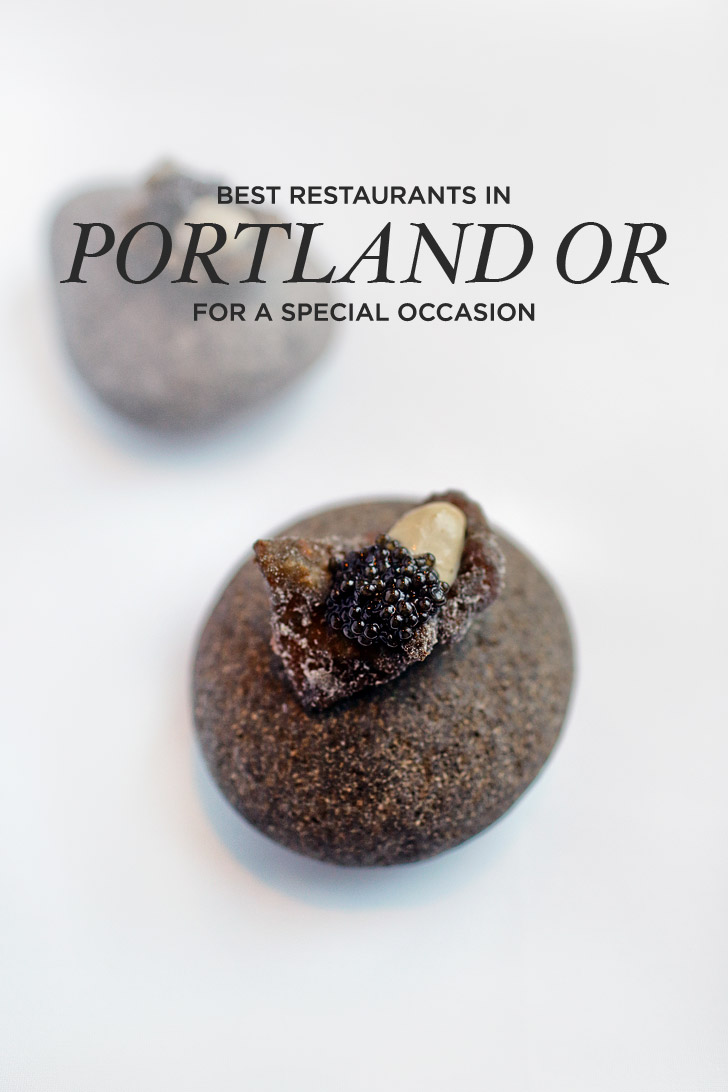 Pin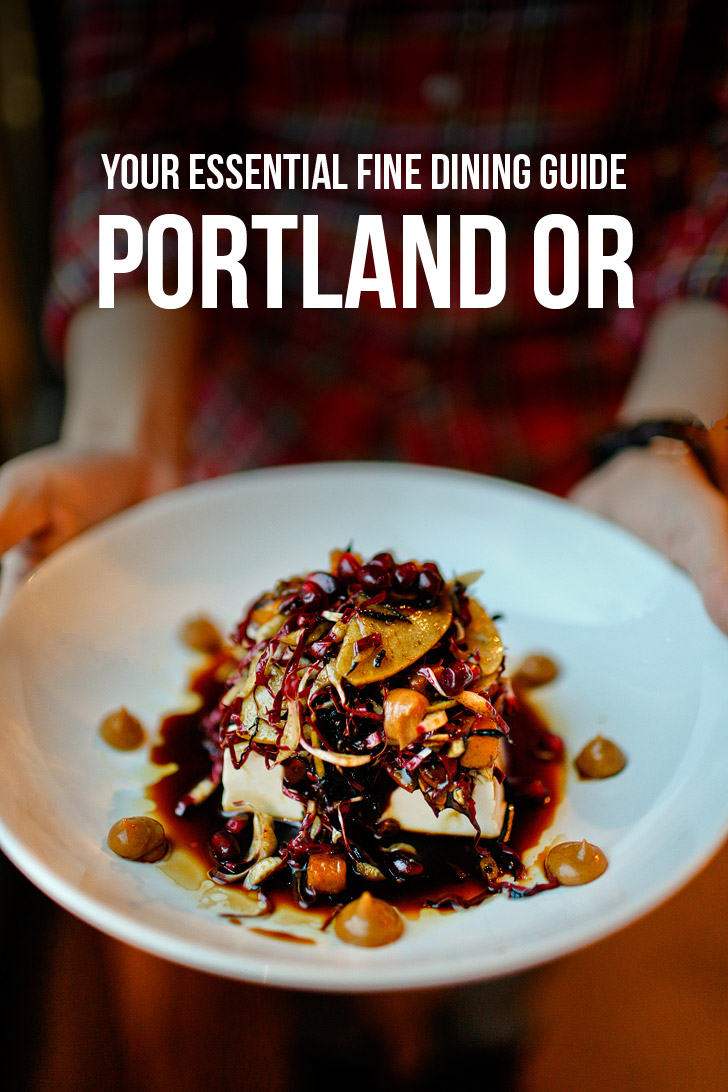 Pin
Have you eaten at any of these restaurants? What has been your favorite Portland dining experience?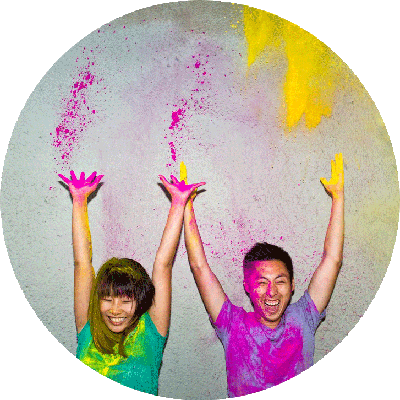 Pin
ESTHER + JACOB
Esther and Jacob are the founders of Local Adventurer, which is one of the top 50 travel blogs in the world. They believe that adventure can be found both near and far and hope to inspire others to explore locally. They move to a new city every year and currently live in Portland, Oregon.