As much as we like crossing off epic hikes in faraway lands on our list, we know there is plenty to discover in our greater backyard, the US. Here's a list of 15 spectacular day hikes in the US – some of which we've done, some of which are recommendations from friends, and all of which we hope to do at some point in our lives.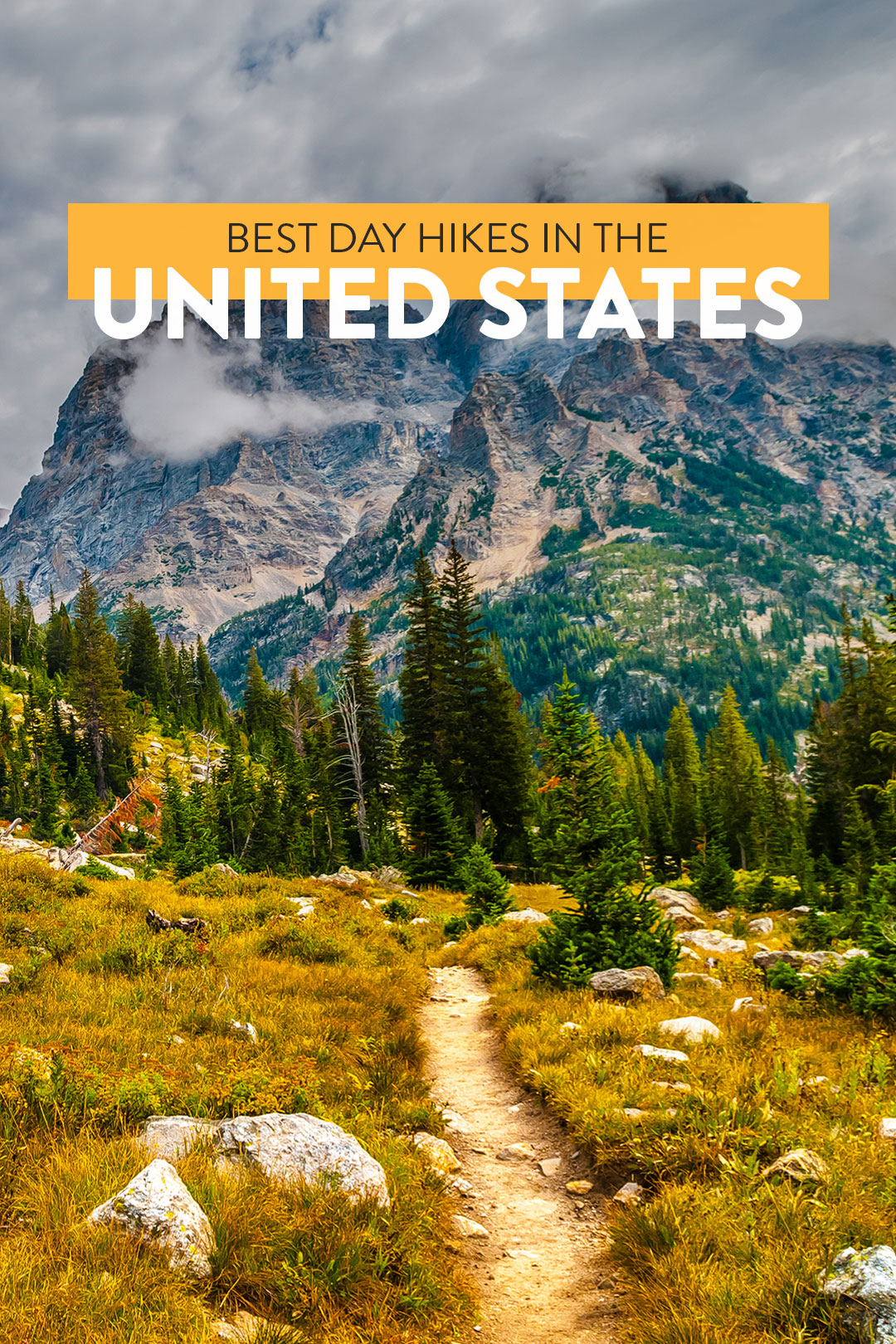 This post may contain affiliate links, where we receive a small commission on sales of the products that are linked at no additional cost to you. All opinions are always our own. Read our full disclosure for more info. Thank you for supporting the brands that make Local Adventurer possible.
Last Updated: October 13, 2022
15 Best Day Hikes in the US to Put On Your Bucket List
It was incredibly difficult to narrow it down to just 15, so leave us a comment below if you think there are other hikes that belong on this list.
Location: Yosemite National Park, California, United States
Distance: 16 miles
Best Time to Go: April to October
This round trip hike takes you to the top of Yosemite's famous granite dome. You get amazing views of Vernal and Nevada Falls and the Yosemite Valley. The most iconic portion of the hike is the final 400 feet to the summit where you climb up using two metal cables, and it requires a permit.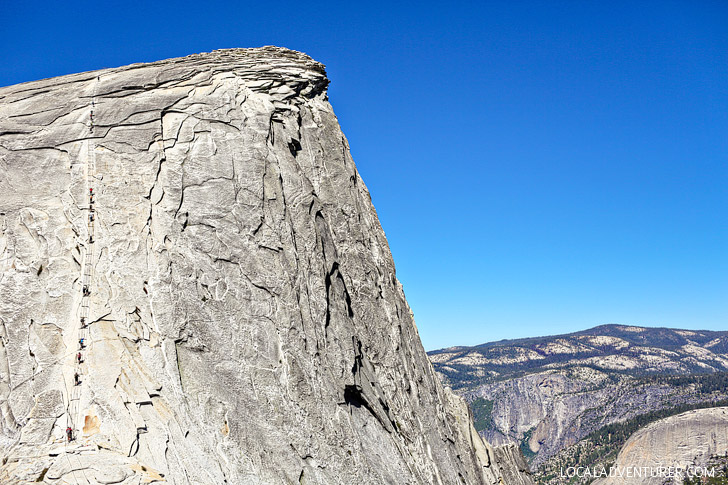 Half Dome Alternative: Upper Falls Trail
Location: Yosemite National Park, California, United States
Distance: 7.6 miles
Best Time to Go: March-May, September-November
In case you can't get a permit for Half Dome, check out this equally spectacular hike. You gain 2,600 and catch amazing views of one of the tallest cascades in the world. You get to see the falls from both, the bottom and top, and once you've made it, you overlook the breathtaking Yosemite Valley.
This hike takes you up to dizzying heights with huge drop-offs from both sides but rewards you with an amazing view of the valley. Don't worry, there are chains to hold onto.
Pro Tip: Don't want to deal with the crowds at Angel's Landing? Try hiking these trails instead: backpacking the Narrows top down (the day hike going up is also crowded), Hidden Canyon, and Observation Point.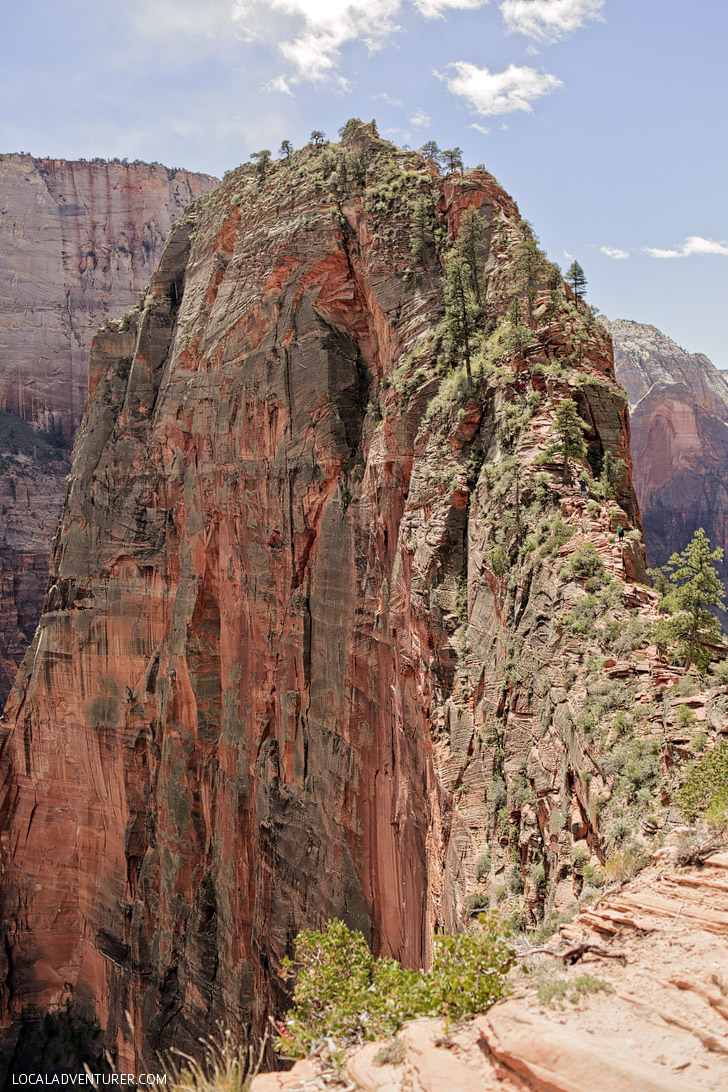 This national park is home to the most concentrated collection of natural sandstone arches in the world. The highlight is Landscape Arch, which is the longest arch in the world (the length of a football field).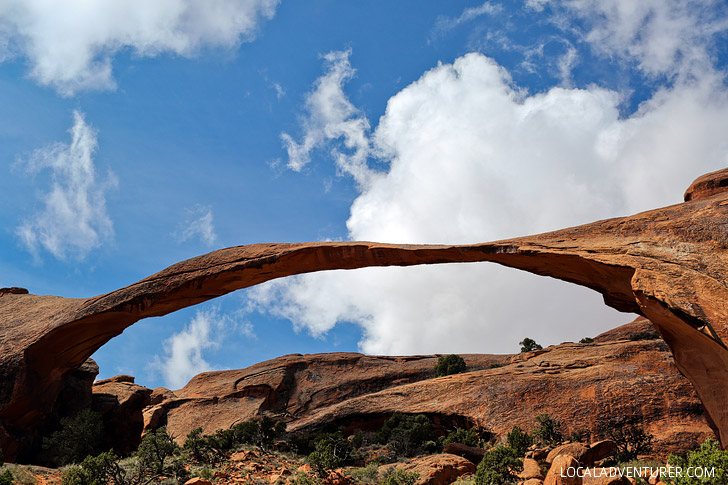 Location: Franconia Notch State Park, New Hampshire, United States
Distance: 9 miles
Best Time to Go: September to November
Only a few hours from Fenway Park, don't let the proximity to civilization fool you. This hike takes you through alpine tundra and elevation gains of over 3,400 feet in four miles.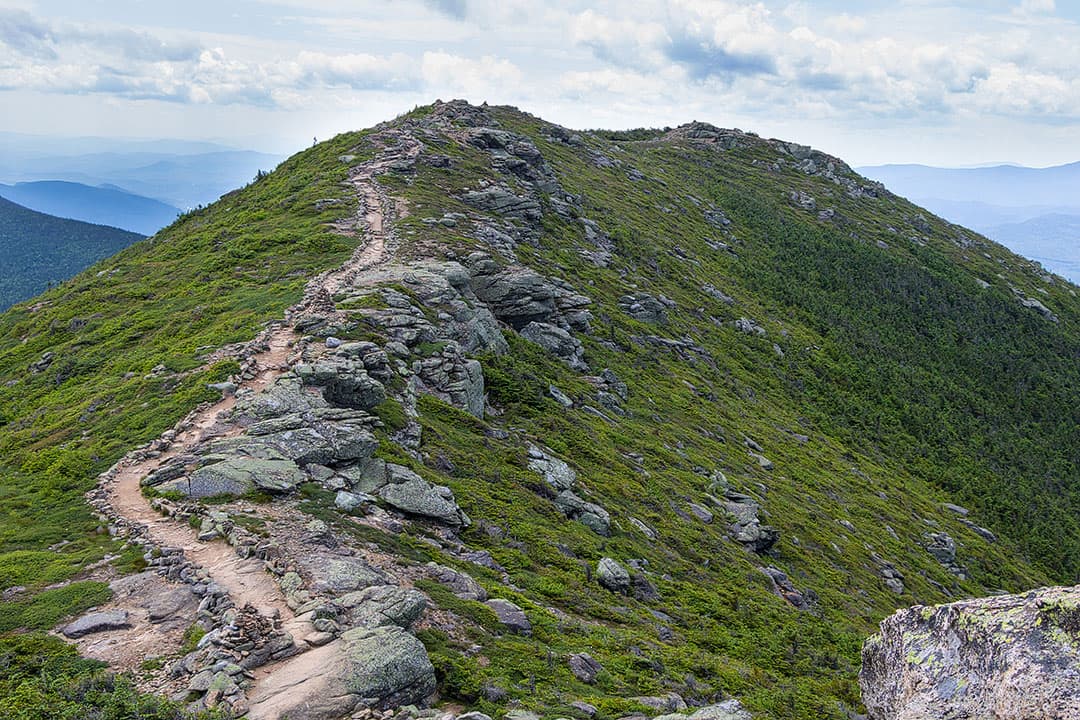 Location: Wrangell-St. Elias National Park, Alaska, United States
Distance: 4 miles
Best Time to Go: June to August
This hike brings you face-to-face with a magnificent glacier in the country's largest national park. Because you are traversing over ice you will need crampons, but it's well worth the effort.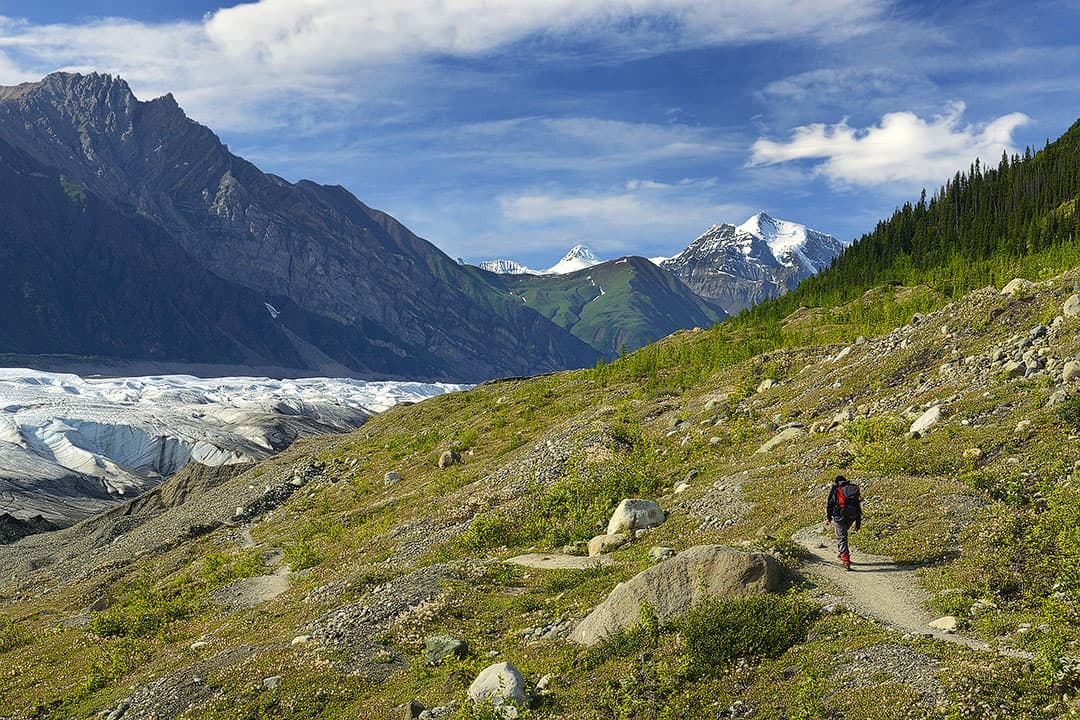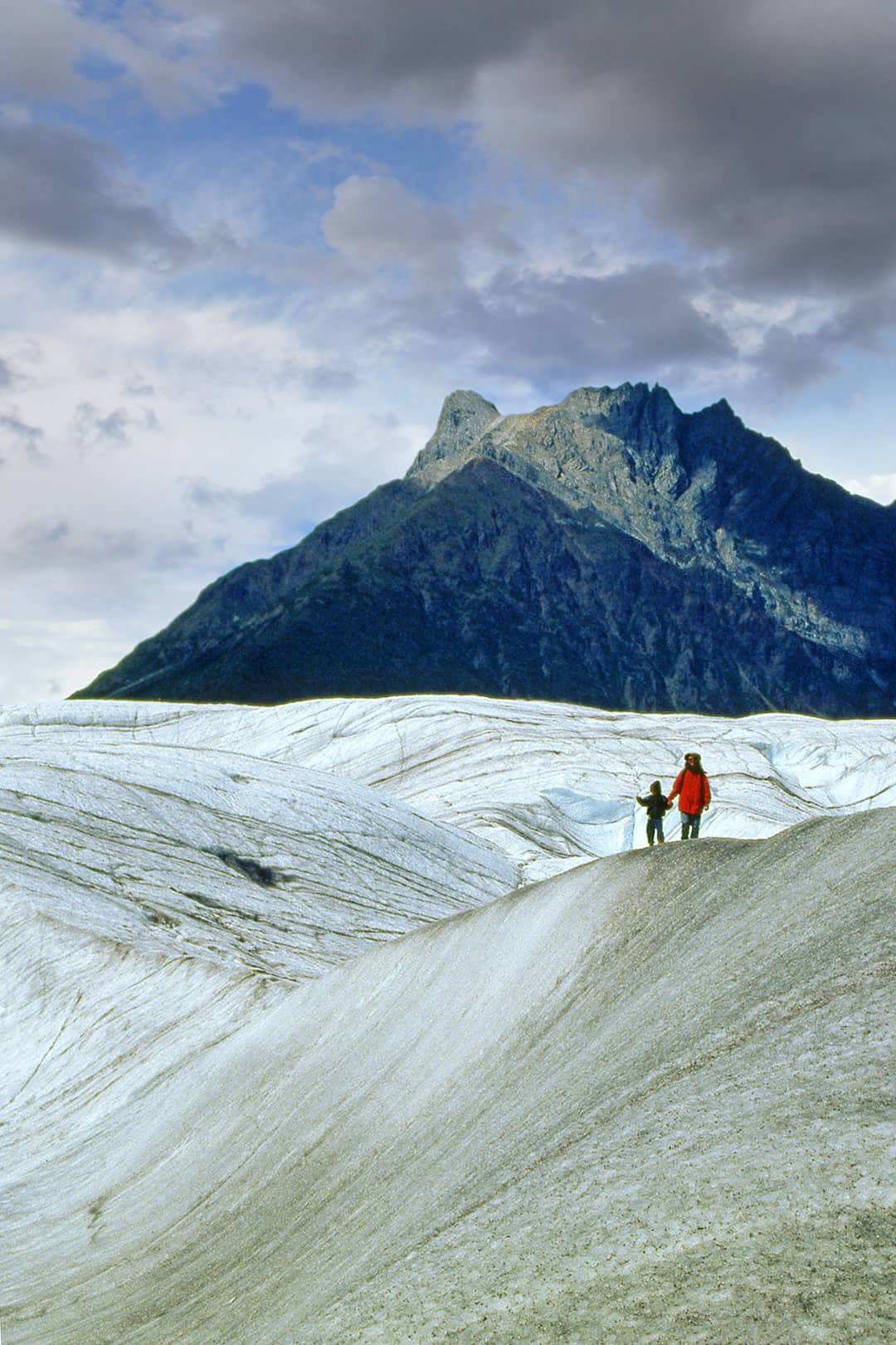 Location: Olympic National Park, Washington, United States
Distance: 6.2 miles
Best Time to Go: Year Round
This trail takes you into the mossy, dense forest of Olympic National Park. Like no other place in the US, this temperate rainforest is like something out of a fairytale. The trail continues 17.6 miles to Glacier Meadows. Watch out for slugs! They are everywhere!
7. Wyoming Cascade Canyon Trail
Waterfalls, panoramas, and breath-taking mountains, this hike has it all. The trail ends at Lake Solitude, which is a great reward for all that work.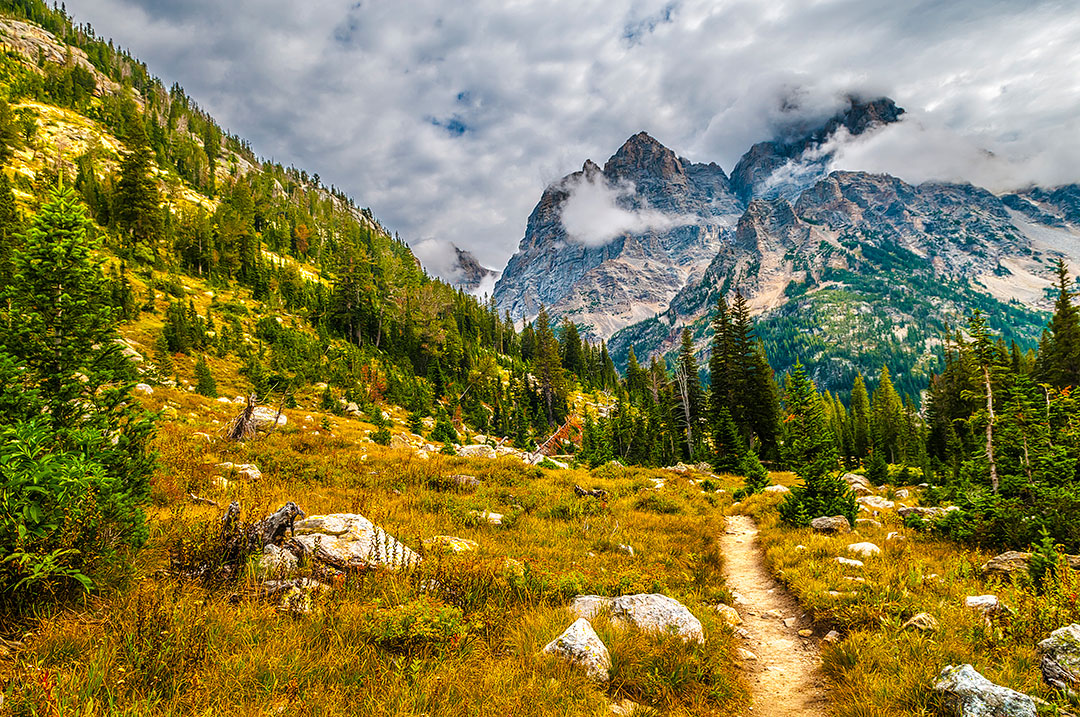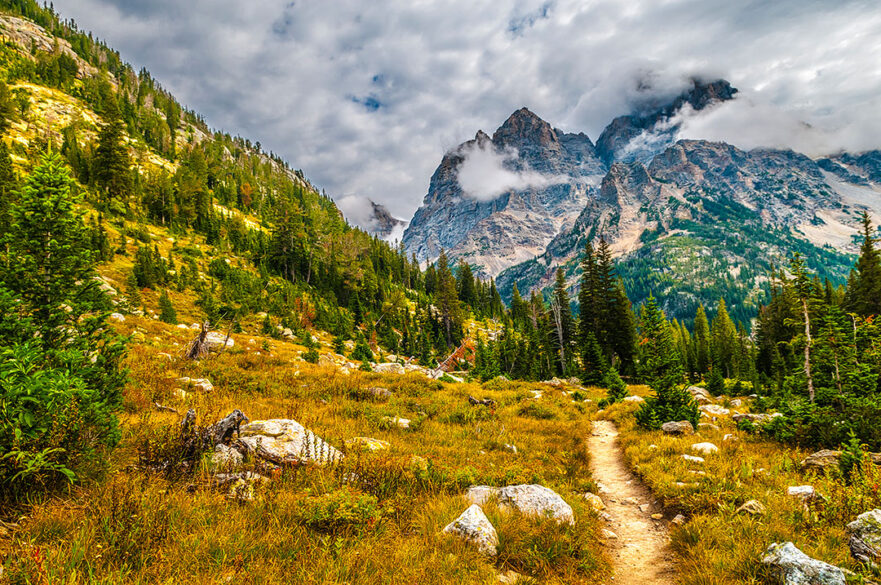 Walk amongst giants in this national park that houses the largest trees in the world – The General Sherman. You also get to experience Watchtower – a granite behemoth.
9. Elephant Canyon / Druid Arch
Location: Canyonlands National Park, Utah, United States
Distance: 11 miles
Best Time to Go: Year Round
This hike offers some of the best rock formations around. Spires, needles, and arches are littered throughout the trek. Be sure to get up for an early hike to catch the best light!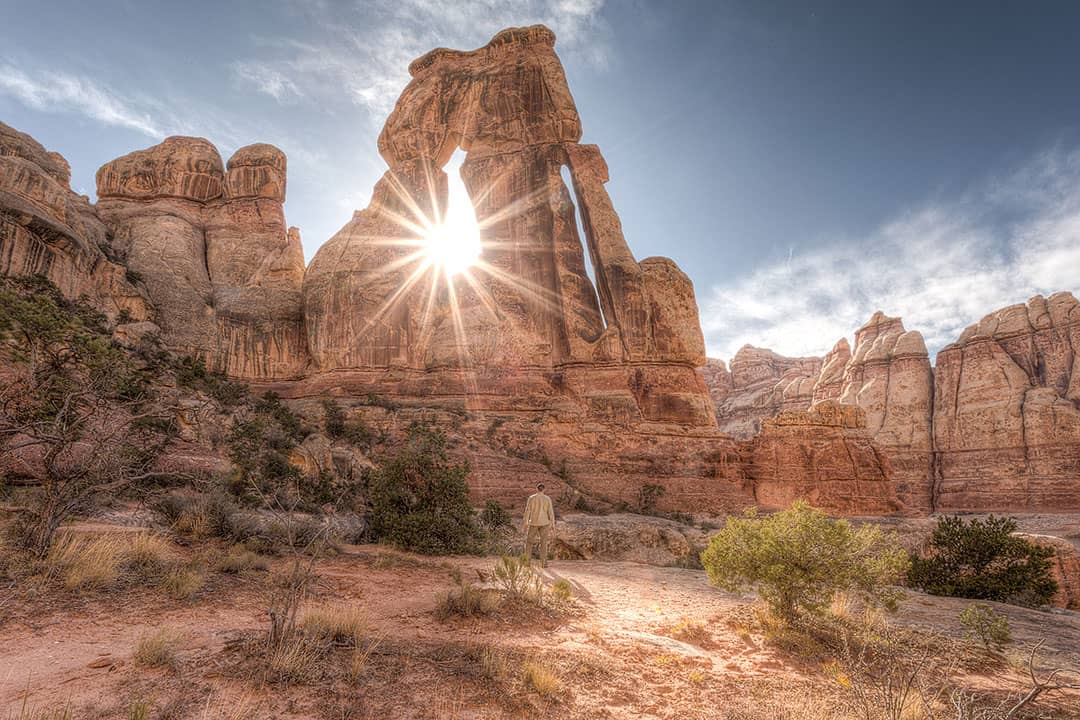 Location: Haleakala National Park, Hawaii, United States
Distance: 11.2 miles
Best Time to Go: Year Round
This otherworldly hike takes you to the floor of Haleakala's crater. You get the chance to hike through a native scrub forest that hasn't been overrun by non-native species, and explore a mars-like terrain of red and black cinder cones.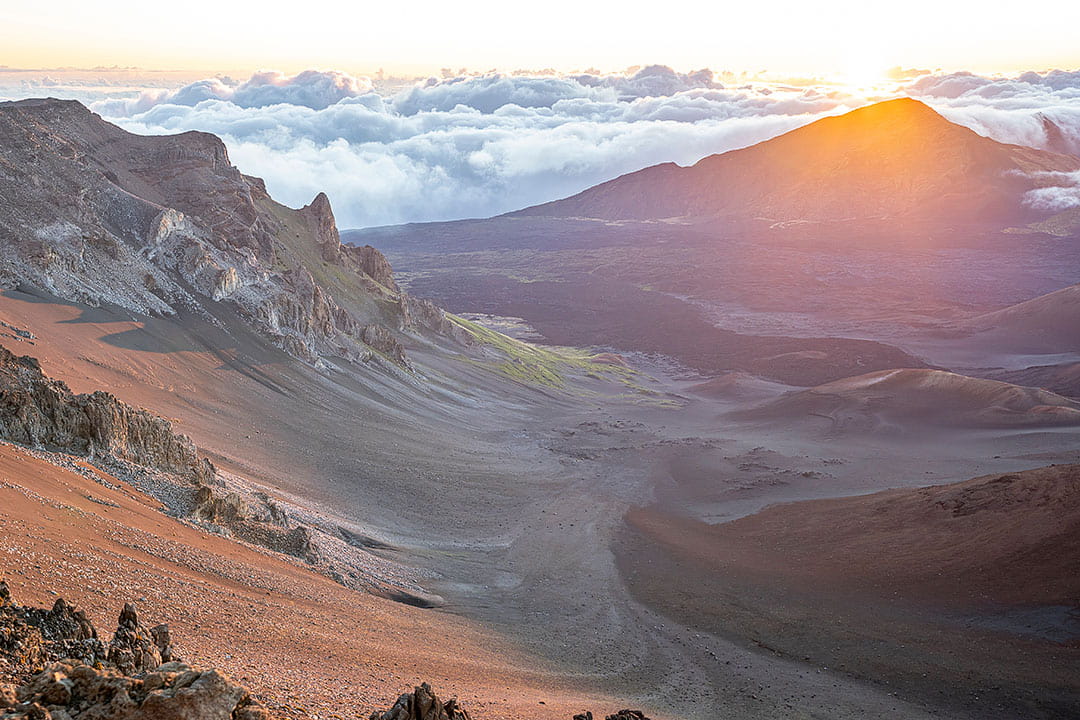 Location: Big Island, Hawaii, United States
Distance: 5.1 miles, 2100 ft elevation gain
Best Time to Go: Year Round
This 9 miles stretch takes you from Waipio Valley to Waimanu Valley where you'll come across old ruins, swimming holds, and a black sand beach. We only got a chance to hike down to the beach but hope to do the full hike next time we visit!
Pro Tip: Don't forget your bug spray. There are a ton of mosquitoes.
Location: Acadia National Park, Maine, United States
Distance: 1.8 miles
Best Time to Go: June to November
Although this is a short hike, it is far from easy especially if you're afraid of heights. This is one of the most heart pounding hikes that takes you to an amazing viewpoint at the top. You don't need any climbing experience, but there is some scrambling and boulder hopping involved. There are also iron rungs for you to navigate and climb certain exposed portions.
Local Tip: If you want to do an even shorter hike with similar views in Acadia, check out the Beehive Loop Trail.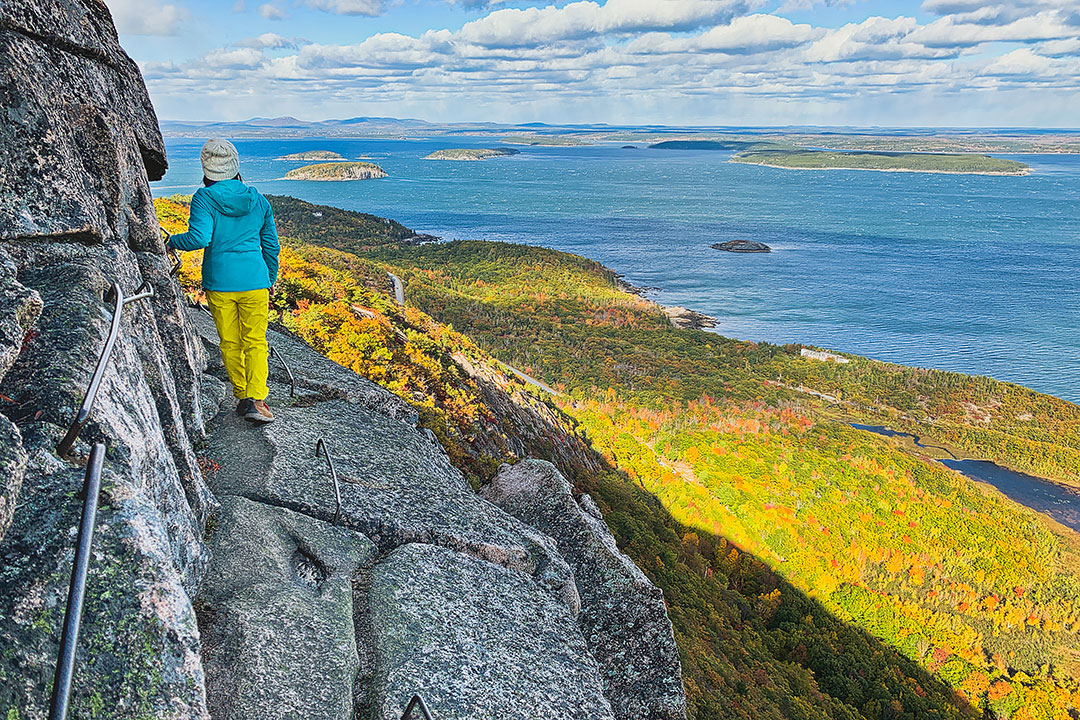 13. Panhandle Gap / Summerland Trail
Location: Mount Rainier National Park, Washington, United States
Distance: 8.4 miles
Best Time to Go: June to August
In case you don't have time to summit Mount Rainier, this hike takes you through a beautiful meadow full of wildflowers. And you get a pretty amazing view of Mount Rainier too!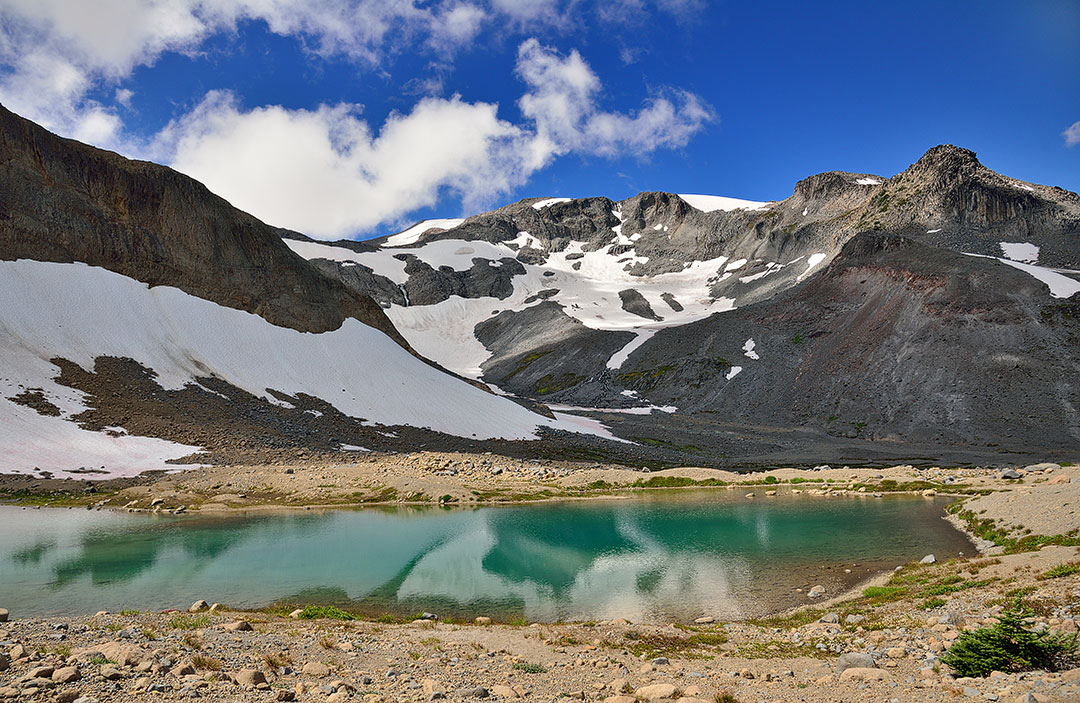 Location: Glacier National Park, Montana, United States
Distance: 11.5 miles
Best Time to Go: Mid-July and August
This hike takes you through the park's high country. Stunning peaks, wildflowers around every corner, plus wildlife like goats, bighorn sheep, and bears, makes this a must-do hike. This hike has a very short season, so go when you can. Depending on the snowfall, the trail or portions of the trail might still be closed. Don't forget to check the trail conditions in Glacier National Park before attempting this hike. When we went in early July, it was still closed, so we opted to do the Cracker Lake hike instead.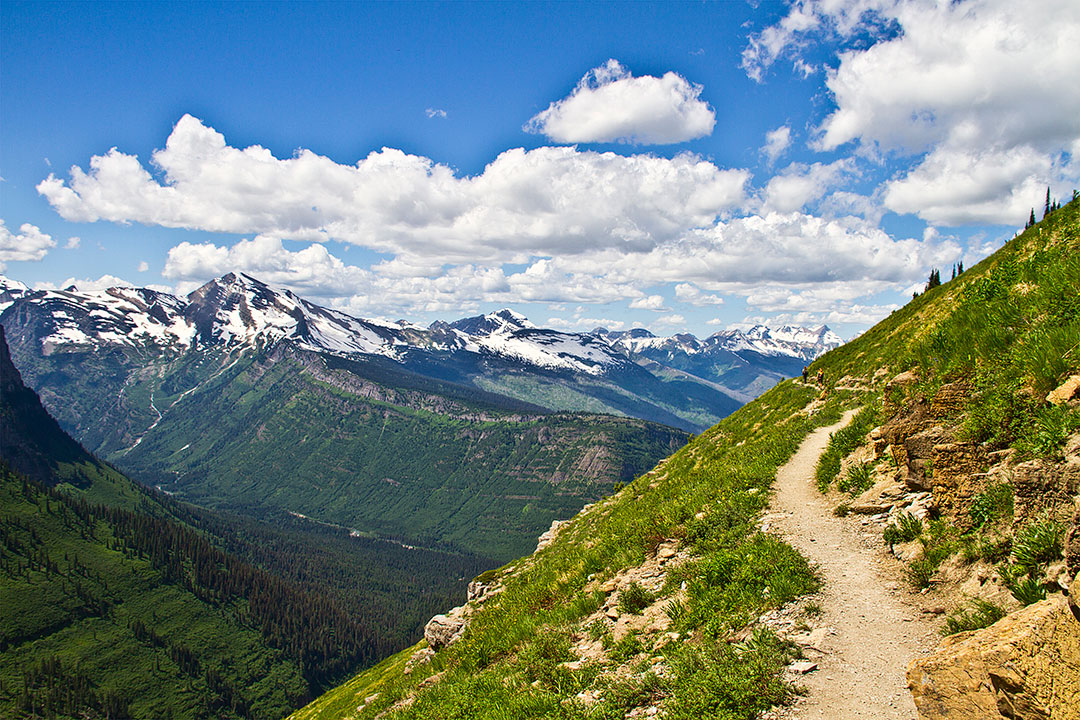 Location: Gunnison National Park, Colorado, United States
Distance: 7 miles
Best Time to Go: March to November
Black Canyon isn't as well known as other canyons but will take you breath away with its narrow openings, jaw-dropping depths, and sheer walls. You can turnaround after you reach Exclamation Point, which is a spectacular overlook, or continue to Green Mountain to give you an aerial view.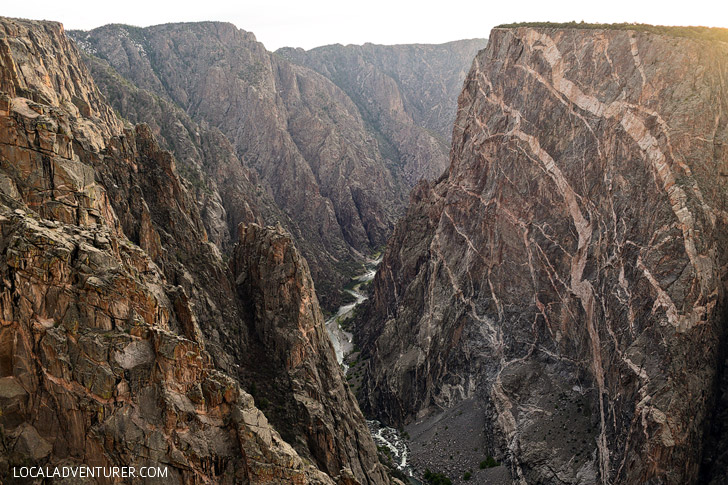 Location: Zion National Park, Utah, United States
Distance: 16 miles
Best Time to Go: April to October
Although I would recommend doing the full 2-day top to bottom hike (to give you plenty of time for photos and have the canyons to yourself – permit required), you can still explore the iconic parts of this hike, like Wall Street, doing the bottom up day hike.
Map of the Best Day Hikes in the US
Always check current trail conditions on the park's website or by stopping by the Visitor Center.
Prepare accordingly. Just because it's a day hike, doesn't mean it's not difficult or emergencies won't happen. It's always smart to be prepared.
Pack appropriate gear. These are our go to hiking boots.
Don't forget sunscreen and bug spray, and where it's necessary, bear spray.
If you visit National Parks more than a few times a year, pick up an Annual Pass to save money.
What is your favorite day hike? Have you done any of these hikes?
Did you enjoy this post? Pin it for later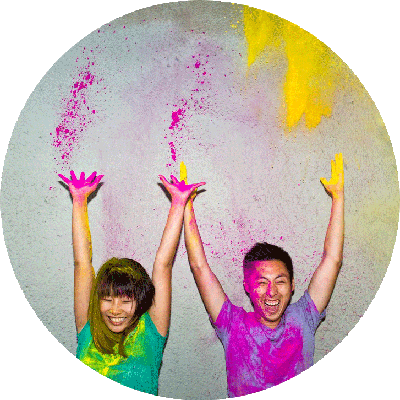 Esther and Jacob are the founders of Local Adventurer, which is one of the top 5 travel blogs in the US. They believe that adventure can be found both near and far and hope to inspire others to explore locally. They explore a new city in depth every year and currently base themselves in Las Vegas.